10 Things You Don't Know About Starbucks
Here's how to be more bang at the Bucks.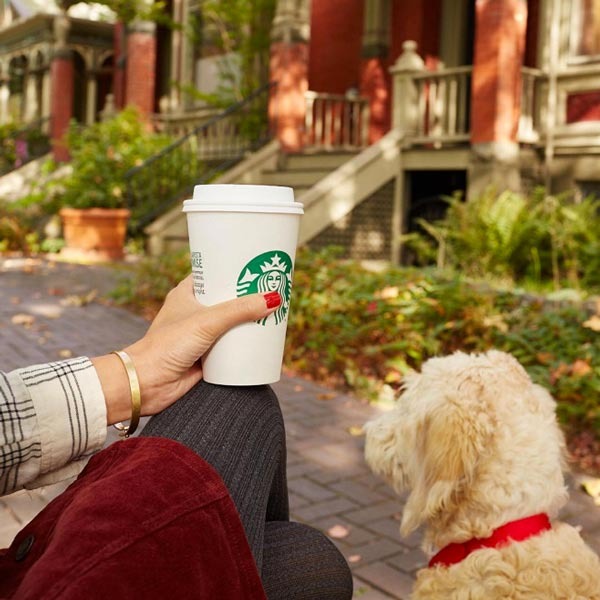 "I go there morning noon, and sometimes even at night," our friend Sara confessed the other day, as we walked past a Starbucks. "I spend more time with my barista than my boyfriend!"
We can't blame her. Here at Eat This, Not That!, we love coffee.
A study in the journal Diabetes Care showed that coffee drinkers were significantly less likely to develop type 2 diabetes, and other research has linked coffee consumption with reduced risks of Parkinson's disease, dementia, stroke, and depression. And get this: According to researchers from the University of Scranton in Pennsylvania, coffee is the number one source of antioxidants in the American diet.
Here are 10 more surprising reasons why it's cool to buck for Starbucks. And for more antioxidant-rich foods, don't miss our list of 30 Foods That Fight Inflammation.
You Can Order a 'Short' Size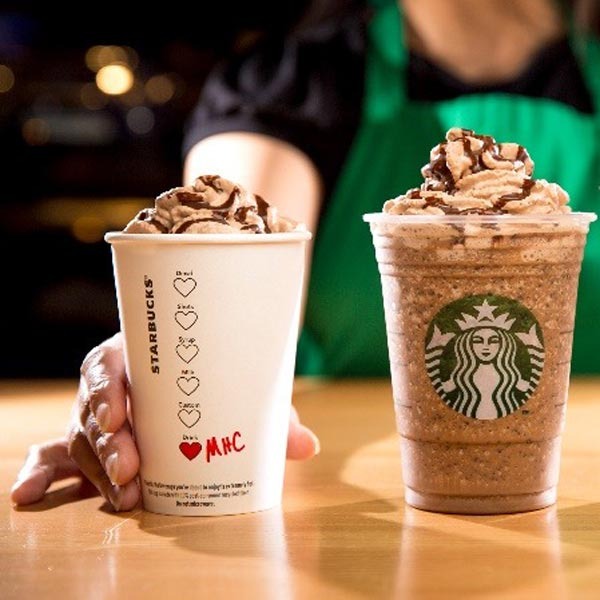 "I'll order any drink in a short cup," says Maria Bella, MS, RD, CDN, founder of Top Balance Nutrition. "It's not advertised on the menu, but the smaller size allows me to indulge without breaking the calorie bank."
You Can Get Free Coffee on Your Birthday
If you're not already a Starbucks card holder, we suggest you sign up ASAP. Insiders get tons of rewards and it's free and easy to get started. Not only will you receive a 15 percent off coupon for any online purchase after you've enrolled, you can collect points, redeemable for free treats throughout the year. Oh and, you'll also get a free drink on your bday—can't forget that part!
The Barista Dress Code Changed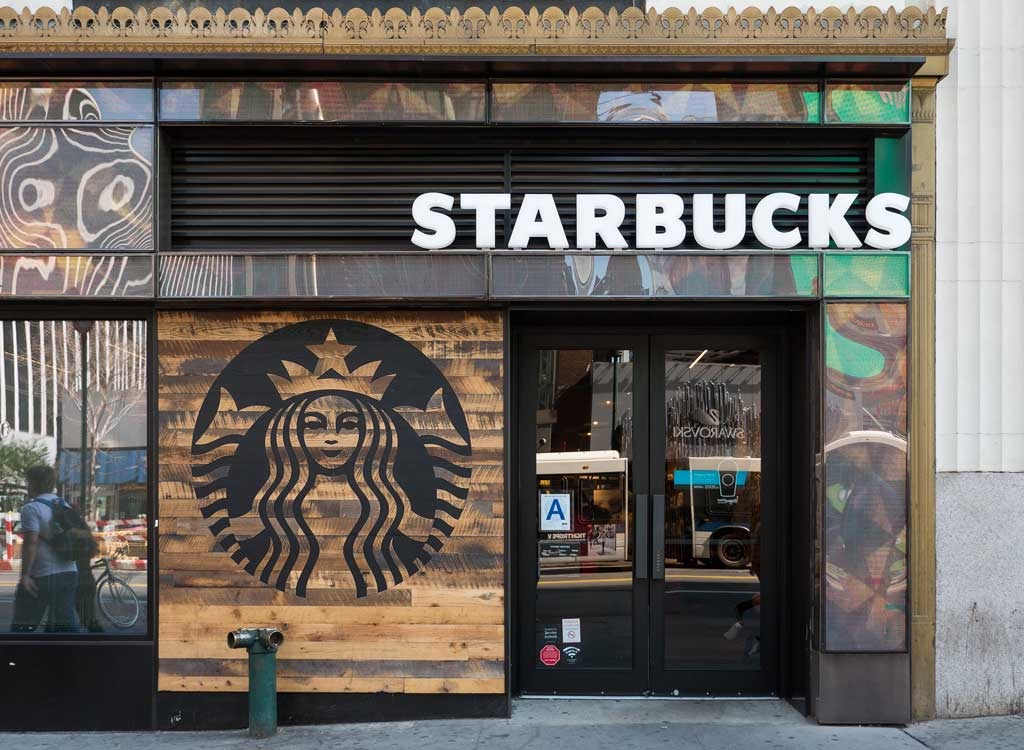 This year, you probably got a better taste of your baristas' personality. The green apron didn't go anywhere, but this year employees were able to express their personality to a heightened degree with an update in dress code guidelines. In addition to black, white, and khaki clothes, Starbucks employees can now wear navy, gray, and brown, as well as dark jeans. Dyed hair in unnatural colors like pink are also now allowed, as are fedoras, bowlers, and plain baseball caps (as long as they are in the approved color palette).
There's Less Sugar In Some Drinks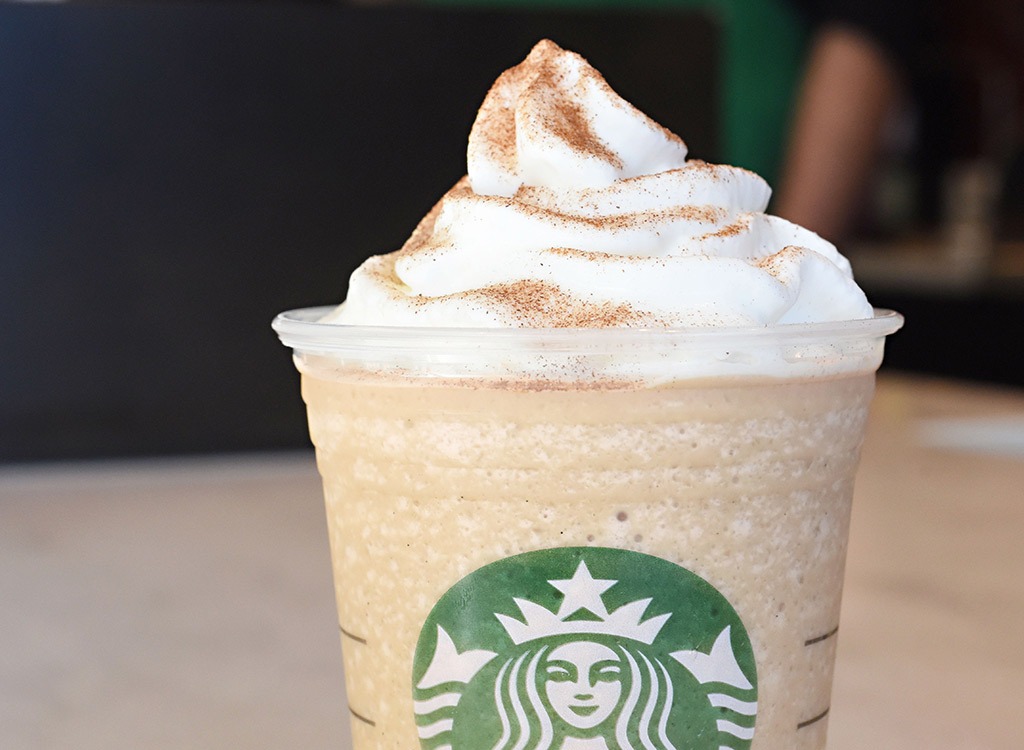 6254a4d1642c605c54bf1cab17d50f1e
After complaints that their holiday drinks seemed especially sweet, Starbucks vowed to cut their Christmas drinks' sugar content by up to 22 percent. Gingerbread Lattes now have 6 percent less sugar, Toffee Nut Lattes have 4 percent less and their Fudge Hot Chocolate have 22 percent less sugar. This comes at the perfect time, as sugar-free diets, like Zero Sugar Diet, prove that added sugars lead to weight gain and serious health issues.
They Donate Meals to the Hungry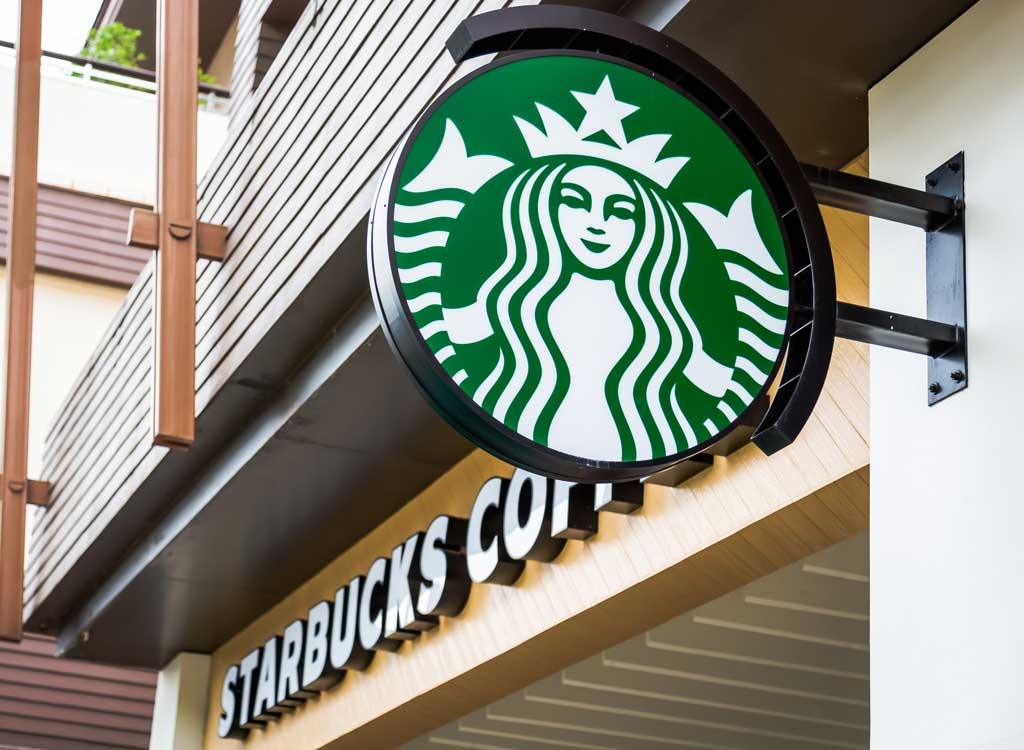 Starbucks rolled out a program called FoodShare that donated hundred of thousands of meals (in just the first few months) for the nearly 1 in 8 Americans who are hungry—in fact, they also donate 100% of all unsold food. In the first year alone, Starbucks FoodShare will be able to provide nearly 5 million meals to individuals and families in need of nourishing food.
You Can Order The Power Lunch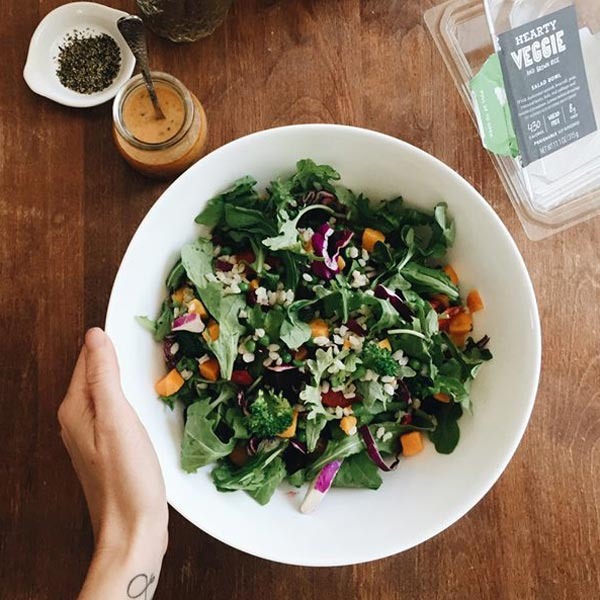 Power Lunch was introduced last March and allows customers to mix and match a lunch combo for just $8. The deal? Pick one item from each of the following options: A choice of a sandwich, salad or bistro box; a bag of chips, popcorn or pretzels ($1.75 or less); a banana, That's It Fruit Bar or Frappuccino Cookie Straw. Each lunch also includes a bottle of Ethos Water. They also built a FoodShare component into the program whereby, for a limited time, they donate a Power Lunch to a local food bank for every Power Lunch a customer buys. And to discover even more amazing health tips, check out these 55 Best Ways to Boost Your Metabolism!
You Can Now Order Almond Milk Nationwide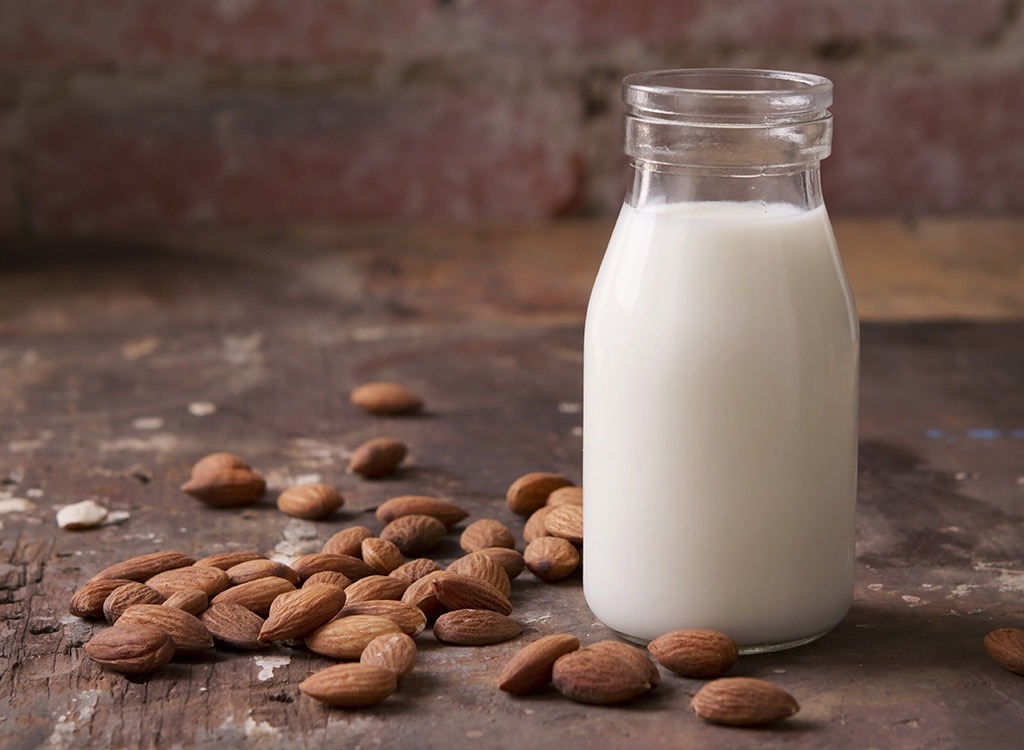 Almond milk was a win for customers this year, many of whom had been begging for another non-dairy option to customize their Bux beverages for years. The brand launched a proprietary version of the non-dairy staple called "almondmilk," and it's now offered alongside soymilk and coconutmilk. Their almondmilk recipe was created to complement hot-, iced- and Frappuccino-blended beverages and it has 3% almond, which is on par with most other big brands. It has 3 grams of sugar, however, which is actually lower than many other options on the market. Verdict? When possible, choose almondmilk over regular milk to cut down on sugar, fat, and calories. For other options like this, check out these Best and Worst Milks and Milk Alternatives.
Grab-and-Go the Protein Box
If you prefer a snacking smorgasbord instead of committing to a single item, the Starbucks Bistro Boxes are for you. While none of them will cause much harm to your waistline, you'll save 100 calories by opting for the Protein Box over the Cheese & Fruit variety. The combination of omega-3-rich cage-free egg, muesli bread, apples, grapes and protein-packed cheddar cheese and peanut butter will help you power through your afternoon meetings without reaching for the pastry platter.
The Matcha Buzz is Slow and Steady
"I love the slow, steady, non-jittery energy that matcha provides," says Willow Jarosh, MS, RD, co-owner of C&J Nutrition. "Since the matcha powder Starbucks uses is sweetened, I get this drink without any added vanilla syrup, which is typically automatically included. I also love Starbucks' almond milk, which has a hint of sweetness. It pairs really well with the green tea."
Some of You Go 192 Times a Year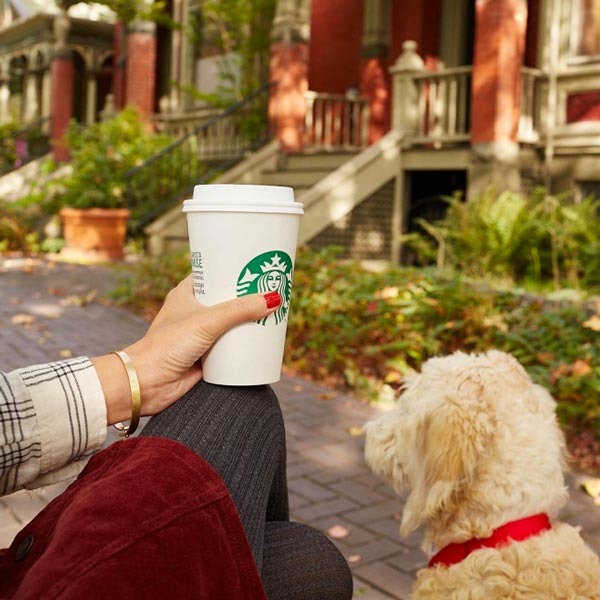 The average Starbucks customer visits the store six times per month, and a die-hard 20 percent of customers visit the global coffee giant 16 times!