Subway Is Selling More Sandwiches Than Ever, Thanks to This Menu Change
Upgraded sandwiches are helping the chain drive sales.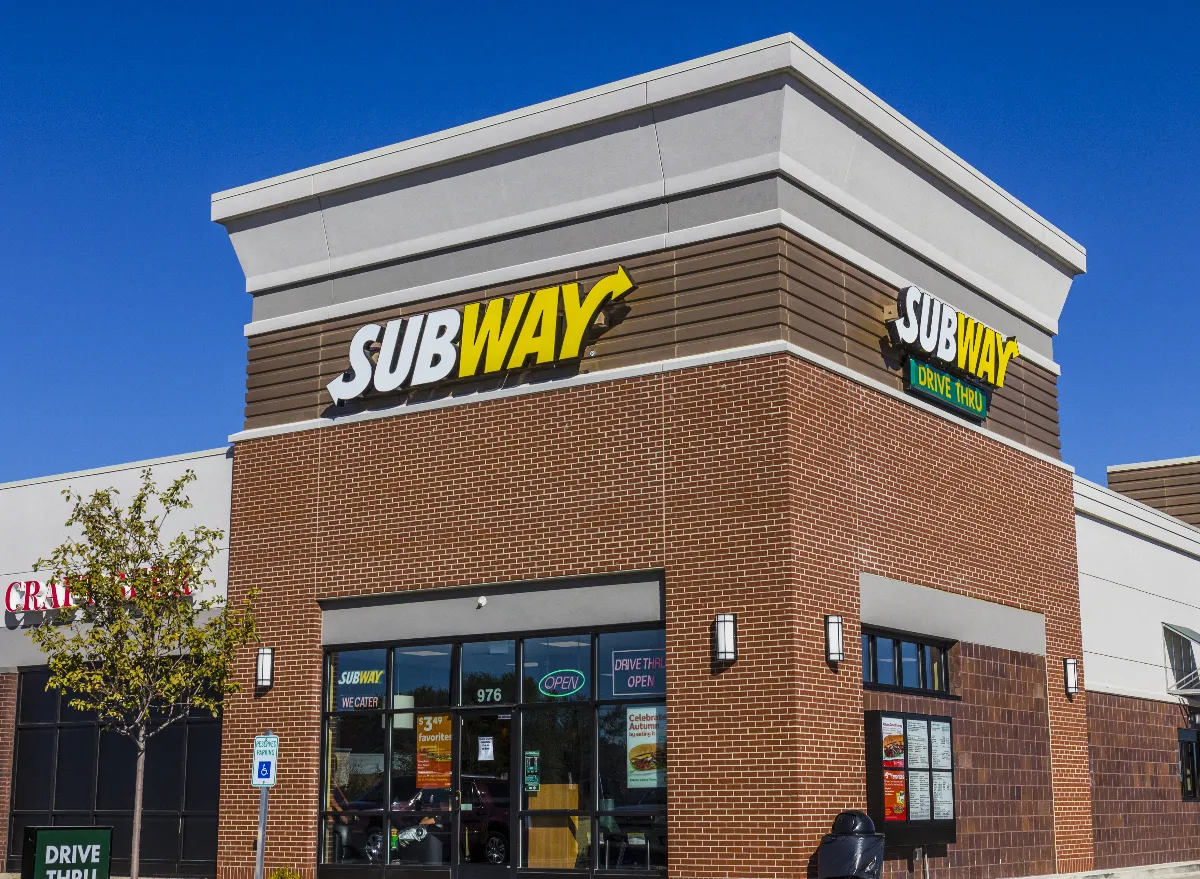 After being embroiled in controversy surrounding the quality of its food, Subway has managed to make its sandwiches draw crowds again.
While last year's Eat Fresh, Refresh campaign introduced a range of upgraded ingredients, this year's Subway Series brought a whole new way of ordering subs at America's largest sandwich chain. And according to the company, those recent changes are proving to be major sales drivers.
In a recent press release, Subway revealed that its same-store sales climbed by 8.4% in Q3, rising to nearly 11% in September compared to the same period in 2021. The sandwich chain cites its new sandwich options as the impetus behind this growth.
RELATED: This Better-Burger Chain Doubles Down on Quality Ingredients
Released in July, the Subway Series features 12 signature sandwiches that are grouped under four different categories: Cheesesteaks, Italianos, Chicken, and Club. Each category includes three sandwiches that can be ordered by name or number, replacing Subway's previous customization-focused ordering system.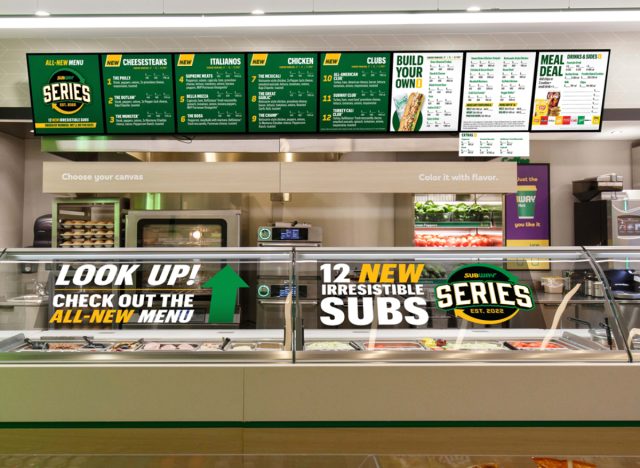 "The results from the Subway Series launch and the positive reaction from guests and franchisees demonstrates that our transformation strategy is working," Trevor Haynes, President of Subway North America, said in the company's press release.
The debut of the Subway Series is the sandwich chain's most significant menu update since the introduction of the Eat Fresh, Refresh campaign in July of last year. This refresh—which called for more than 20 menu updates, including new ingredients and sandwiches—turned out to be a major success as well, with Subway's August 2021 earnings being the highest the company had seen since 2013.
Subway's same-store sales during the Subway Series' eight-week launch period increased by 7.4% when compared to the eight-week launch period of Eat Fresh, Refresh.
However, according to Restaurant Business Online, sales increased by more than 12% for the chains more successful restaurants (the top 75%), which means Subway still has a significant number of underperforming locations in its portfolio.
Many of those locations are still facing post-pandemic traffic challenges, such as the units in Walmart stores, office parks, urban areas, and on college campuses.
Brianna Ruback
Brianna is a staff writer at Eat This, Not That! She attended Ithaca College, where she graduated with a degree in Journalism and a minor in Communication Studies.
Read more about Brianna