25 Deliciously Refreshing Summer Cocktails
We've got a recipe for every cocktail lover out there.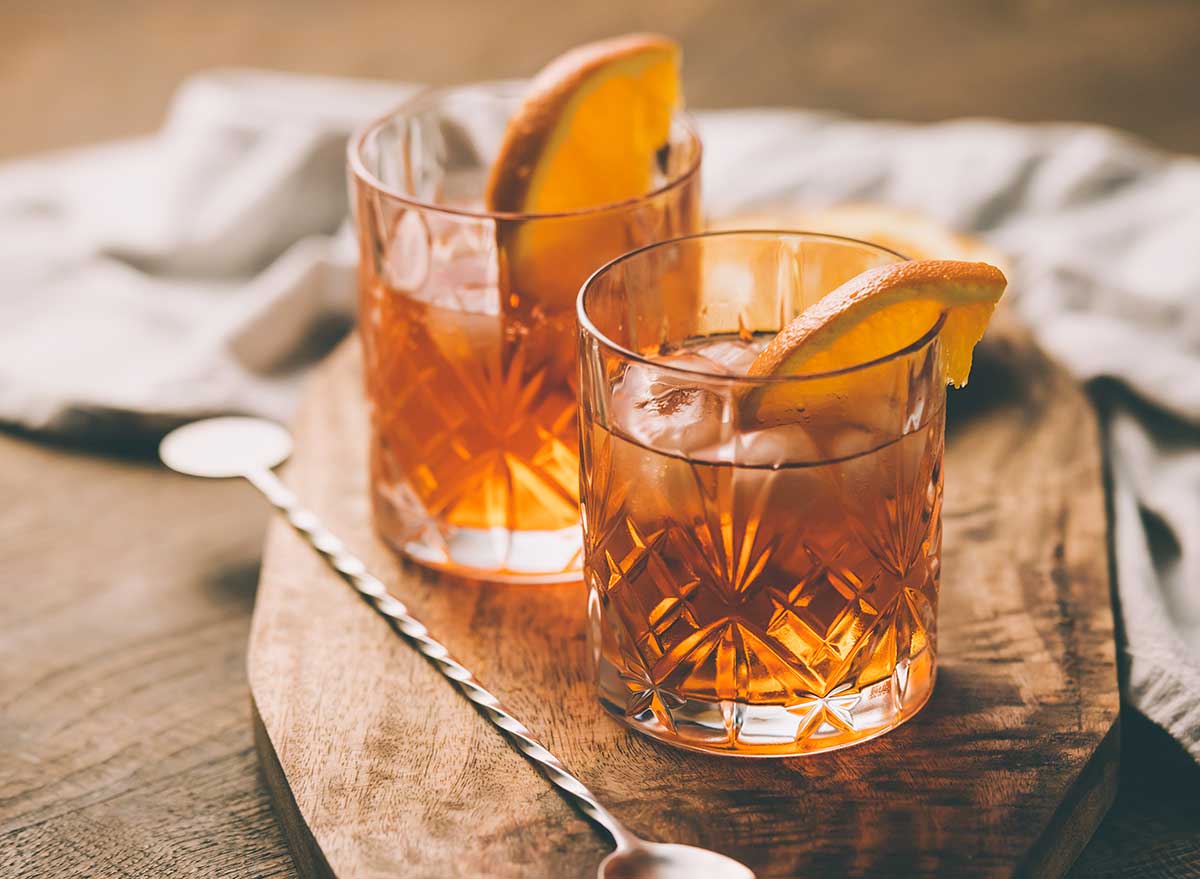 In case you've lost track of time during quarantine: Summer is finally upon us! The beaches. The barbecues. And of course, the booze. Summer is the season for fun, fruity, and even frozen cocktails. From classic refreshers to summertime specialties, every summer cocktail on our list will make you sit back and say "ahhhhh."
And for more must-try drinks, don't miss The 30 Classic Cocktails You've Got to Try at Least Once in Your Life.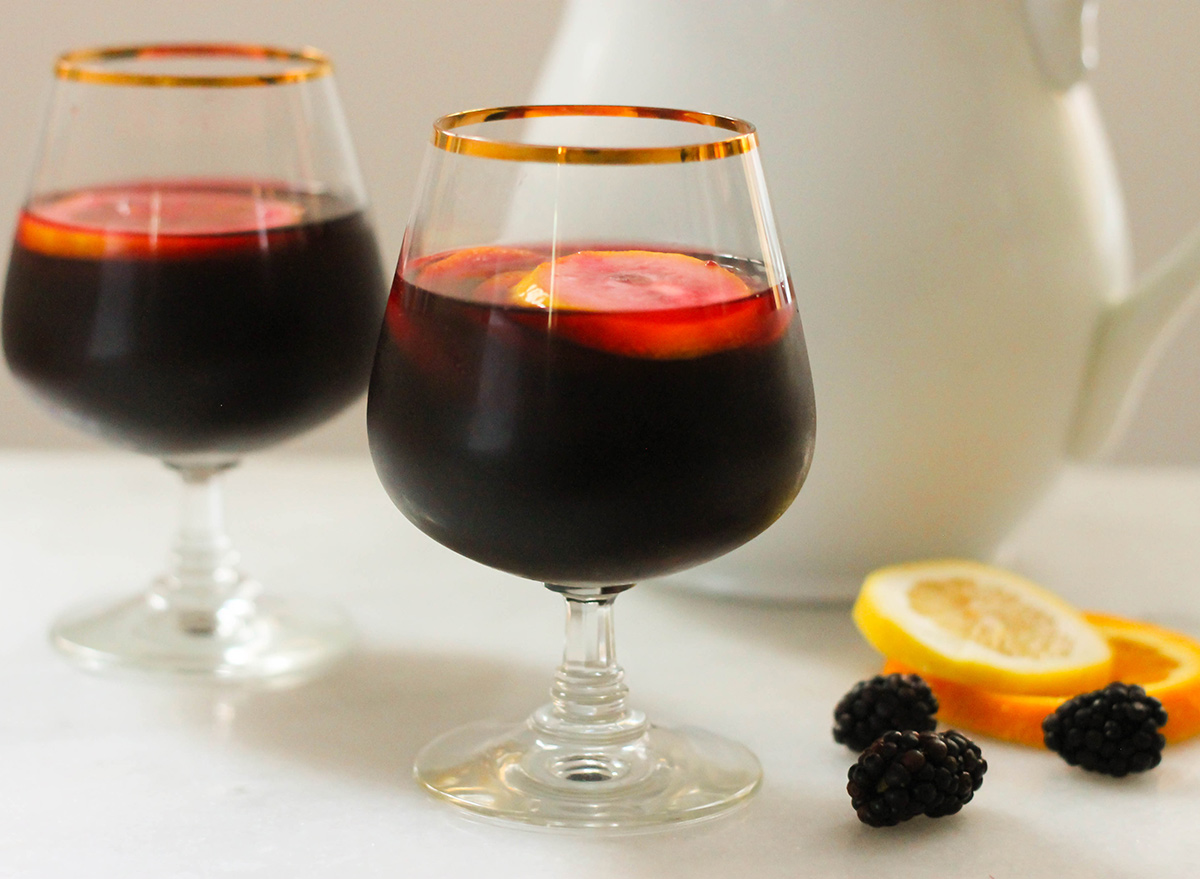 Sangria is a Spanish classic that's always muy bien. This recipe uses brandy, vanilla flavoring, and dry Spanish red wine, such as a Tempranillo. Once you add your choice of fruit—we used blackberries—you can drink it right away or let it sit to absorb the fruits of your labor. (Get it?)
Get our recipe for Blackberry Sangria. 
Strawberry lemonade always hits the spot. And when you add vodka to the mix? Strawberry smashes forever! With muddled strawberries, lemon juice, and a little bit of basil, this cocktail is perfect for knocking back while jamming to The Beatles.
Get the recipe from Cookie and Kate. 
Watermelon Vodka Spritzer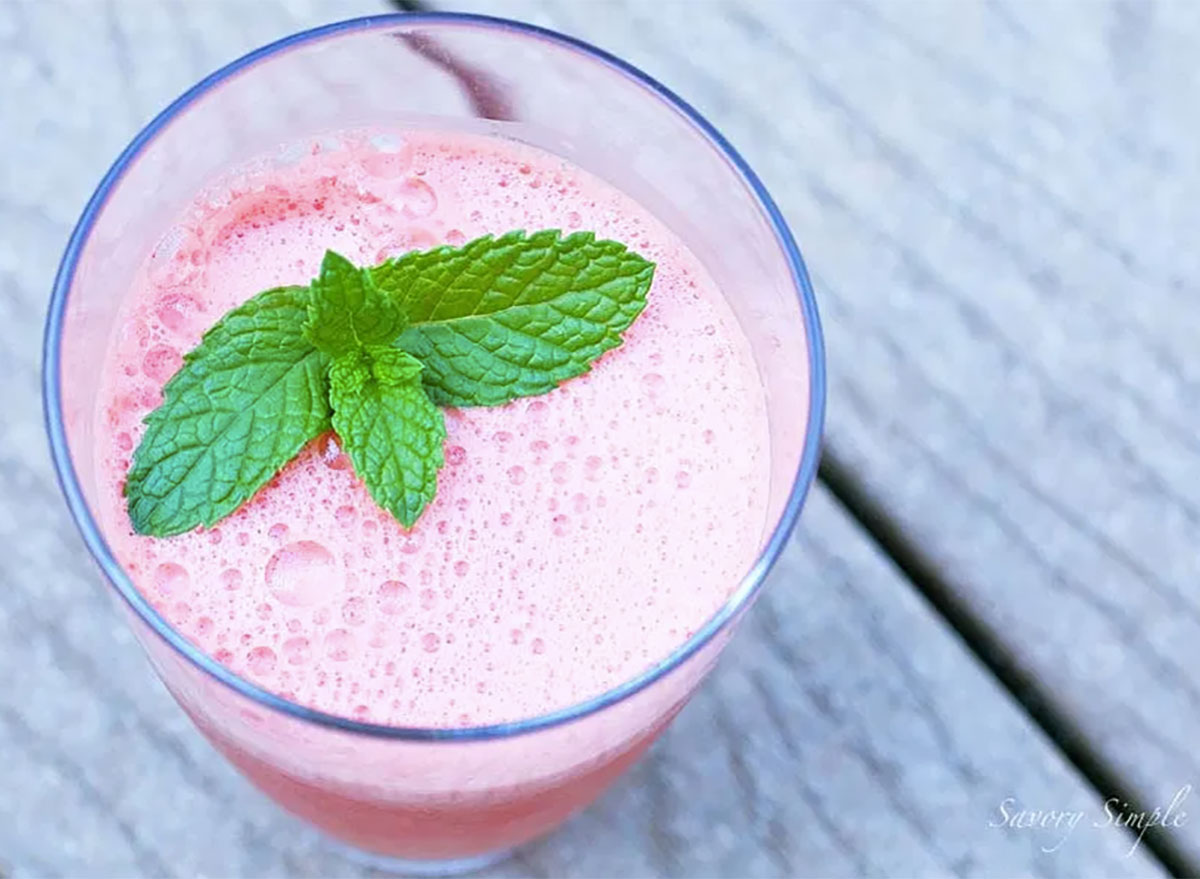 Watermelon is one of the most beloved summer fruits, and vodka is one of the most popular spirits, so it's only natural that they join forces for the ultimate summer spritzer. Rather than muddling the watermelon, this recipe runs the whole cocktail through a blender, leaving you a drink with a luscious, silky consistency. Put some ice in the blender to make a delicious frozen treat.
Get the recipe from Savory Simple. 
With a homemade blueberry simple syrup and peach purée, this fruity take on the classic Cuban cocktail is a little time consuming, but it's well worth the effort. The fruit flavors meet the crisp hint of mint for a delectable summer sensation. Havana ooh-la-la.
Get the recipe from Show Me the Yummy.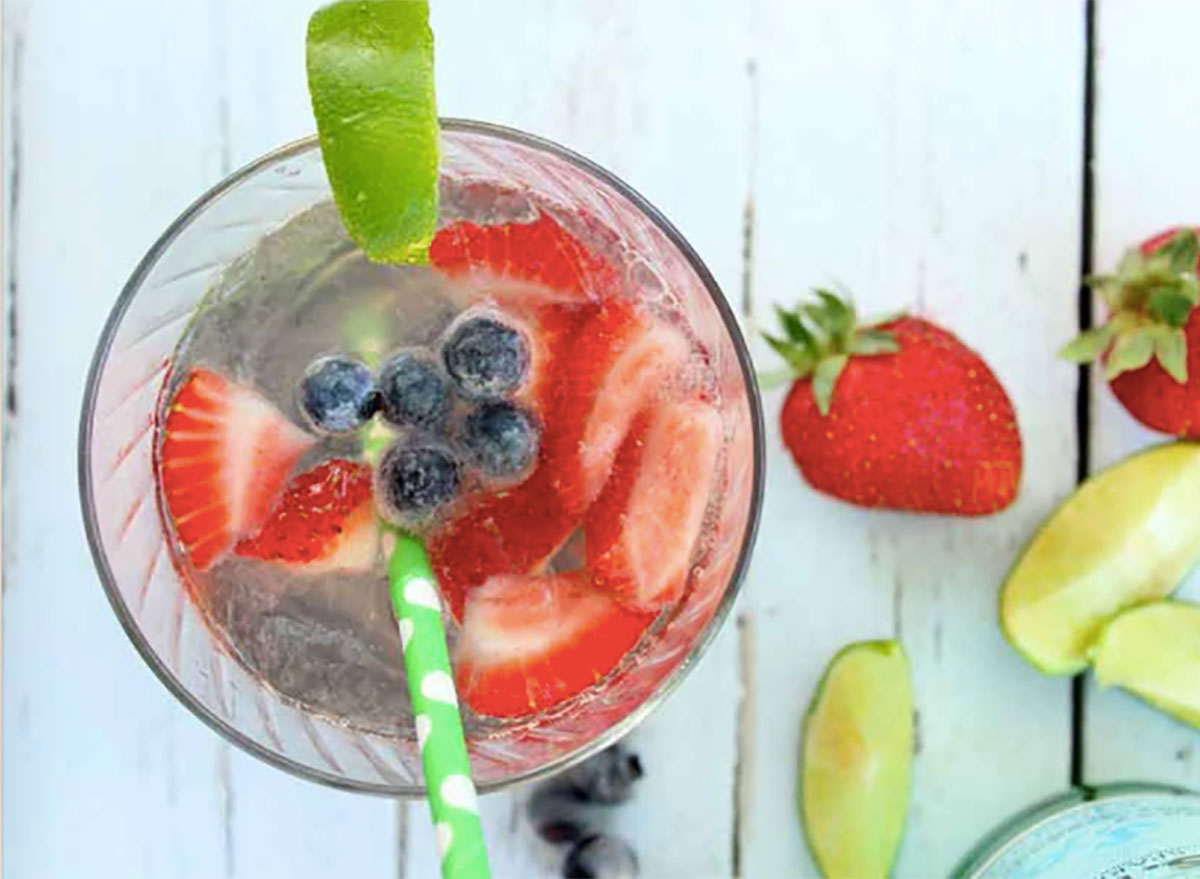 Working on your beach body? Then check out this light yet flavorful mix of vodka, fruit, and mineral water. Sweetened with stevia, this drink boasts only six grams of carbs and 3.3 grams of sugar. Use a flavored vodka to add even more oomph.
Get the recipe from Simple Green Moms. 
This sparkling orange cocktail is Italy's signature summer spritz. The star of the drink is Aperol, a sweet orange-flavored liqueur similar to Campari. Mix it with Prosecco, splash in some club soda, and add an orange slice as a garnish. Aperol is an apéritif meant to be enjoyed before a meal, making it the perfect companion for your antipasti.
Get the recipe from Cookie and Kate. 
Warning: these apéritifs are not for the faint of heart. Equal parts gin, Campari, and sweet vermouth, the Negroni is all killer with no filler. For a slightly sweeter version, use Aperol instead of Campari to make a Little Italy. But be warned—even the Little Italy is strong enough to bring a dead person back to life.
Get the recipe from The Spruce Eats.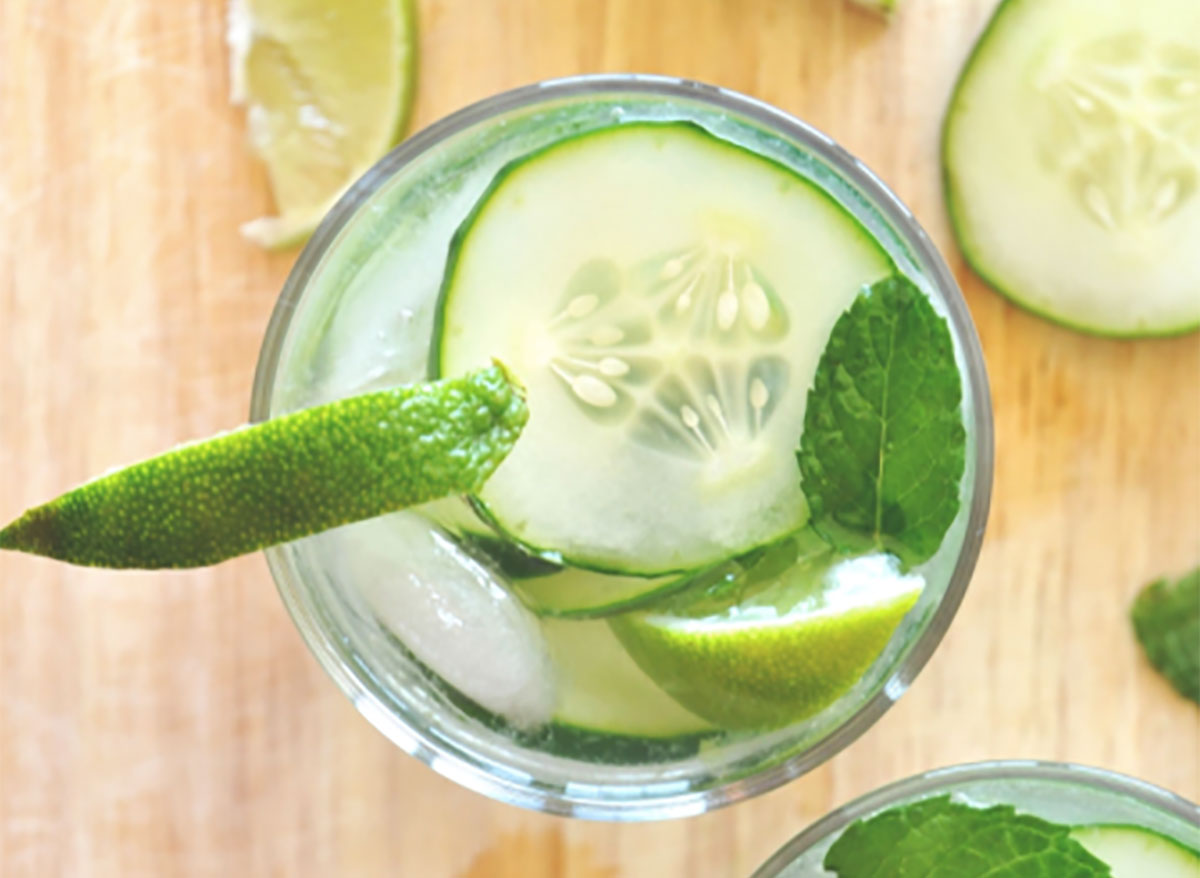 It still counts as a serving of vegetables if you soak them in alcohol, right? Perfect, because this mojito-inspired take on a gin and tonic adds cucumber to the mix, bringing spa vibes straight to your glass. For even more cucumber coolness, swap out the gin for some cucumber-infused vodka.
Get the recipe from Minimalist Baker.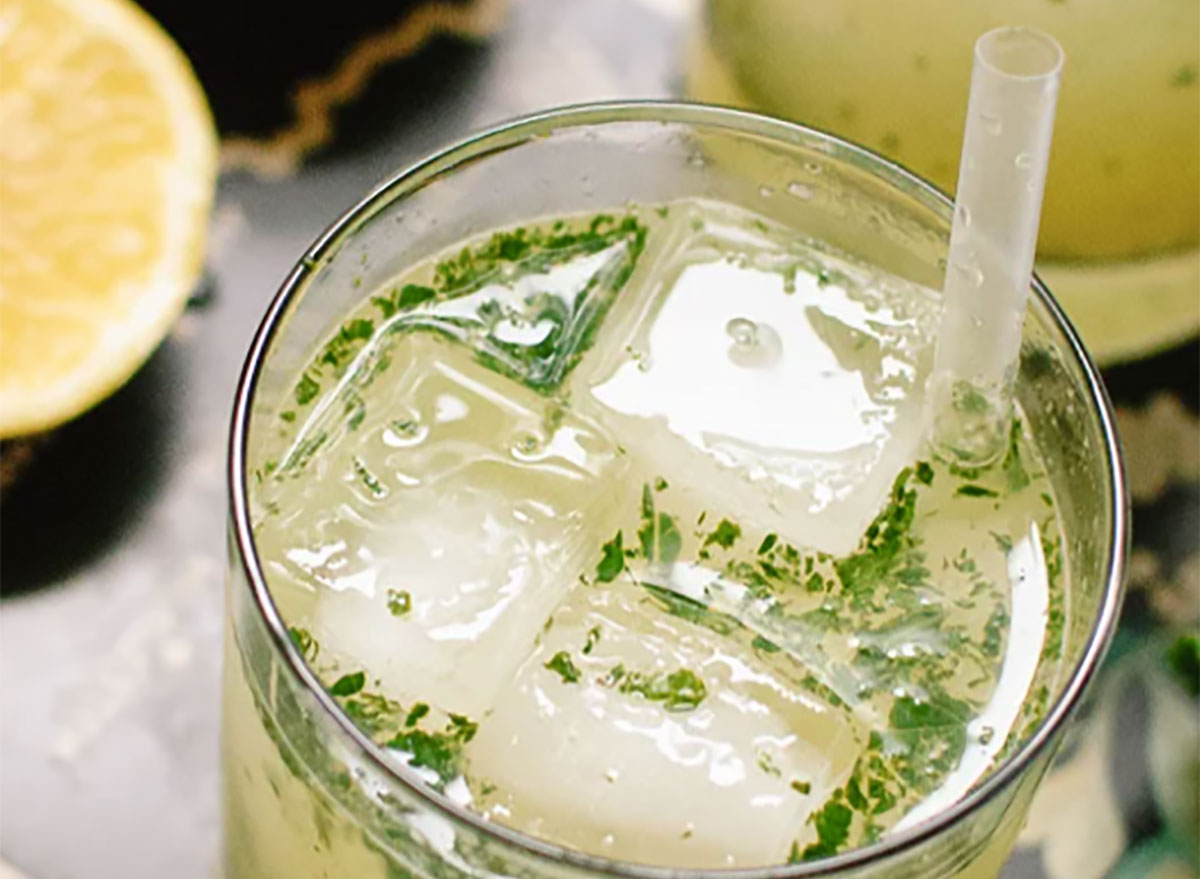 The Bootleg is Minnesota's signature drink, and it's perfect for lovers of both clear and dark liquor. You can make a Bootleg with gin, vodka, or even bourbon! Blend your liquor of choice with the homemade mint-infused sour mix. Drink it while listening to Prince for the ultimate Minnesota experience.
Get the recipe from Cookie and Kate.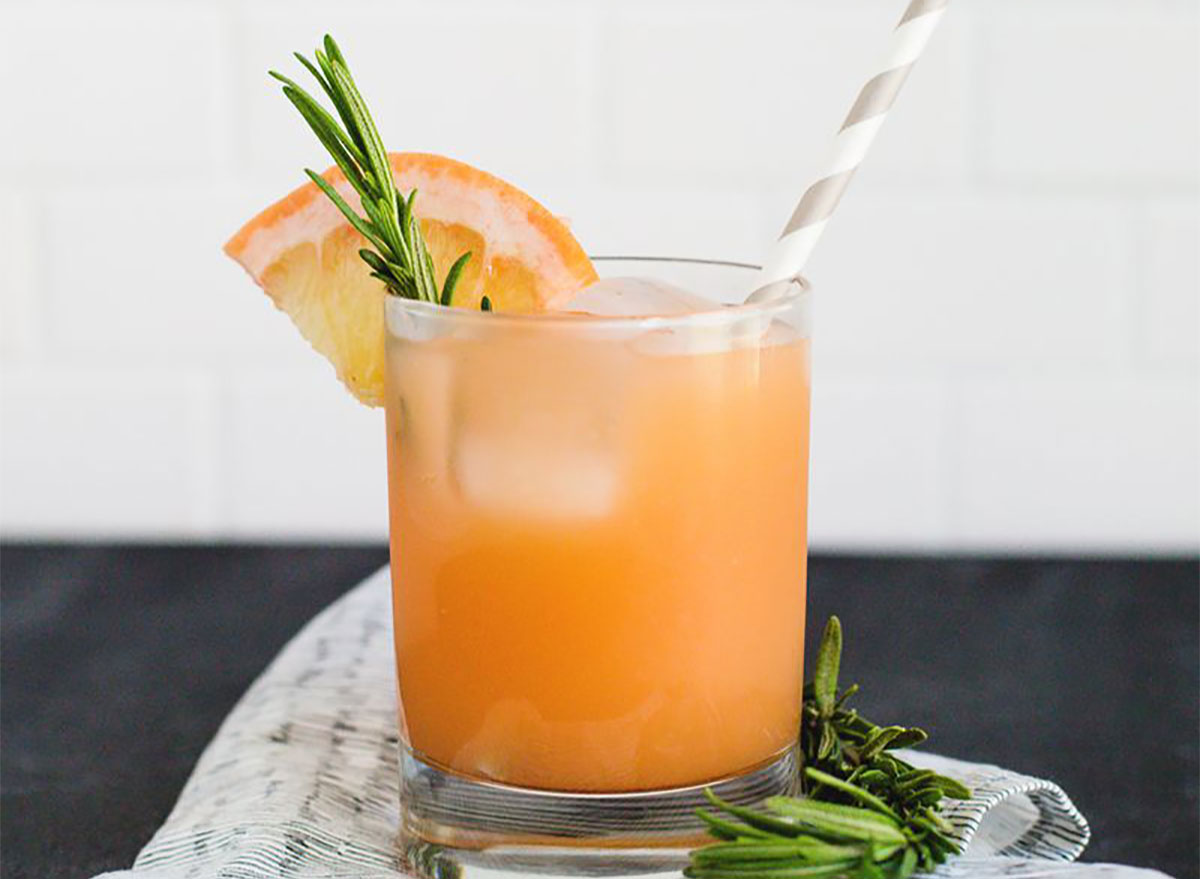 If you want a tasty tropical cocktail and you want it now, this one's for you. All you need to make a gin and grapefruit is gin and—you guessed it—grapefruit. Feel free to add rosemary if you're feeling fancy. This drink is easy to make in big batches, too.
Get the recipe from A Beautiful Mess. 
Blackberry Cilantro Margarita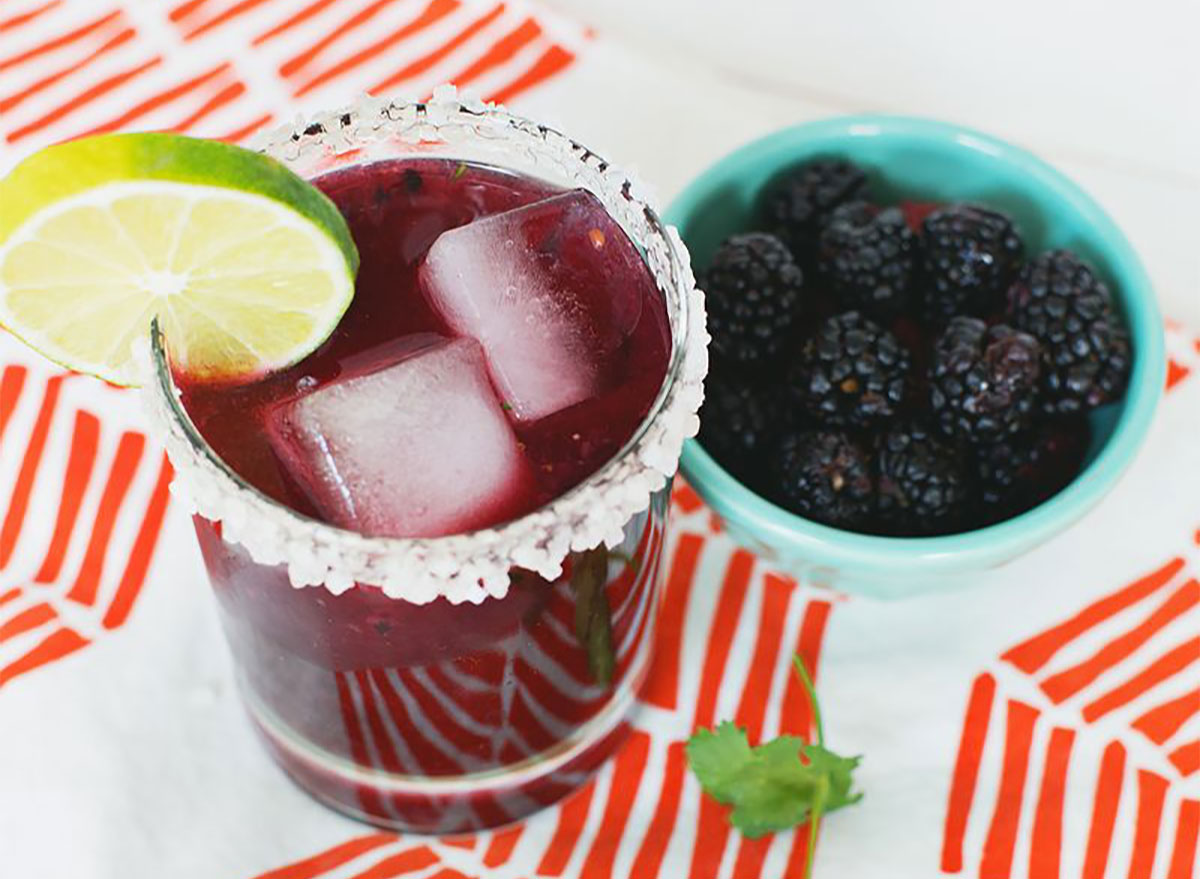 The margarita is the quintessential summer cocktail, so why not mix it up? Take your traditional margarita ingredients—tequila, triple sec, sugar, and lime—and then add muddled blackberries and cilantro for a dark, sweet twist. (Don't worry if you think it tastes like soap: The cilantro is optional.)
Get the recipe from A Beautiful Mess. 
Frozen Sweet and Salty Dog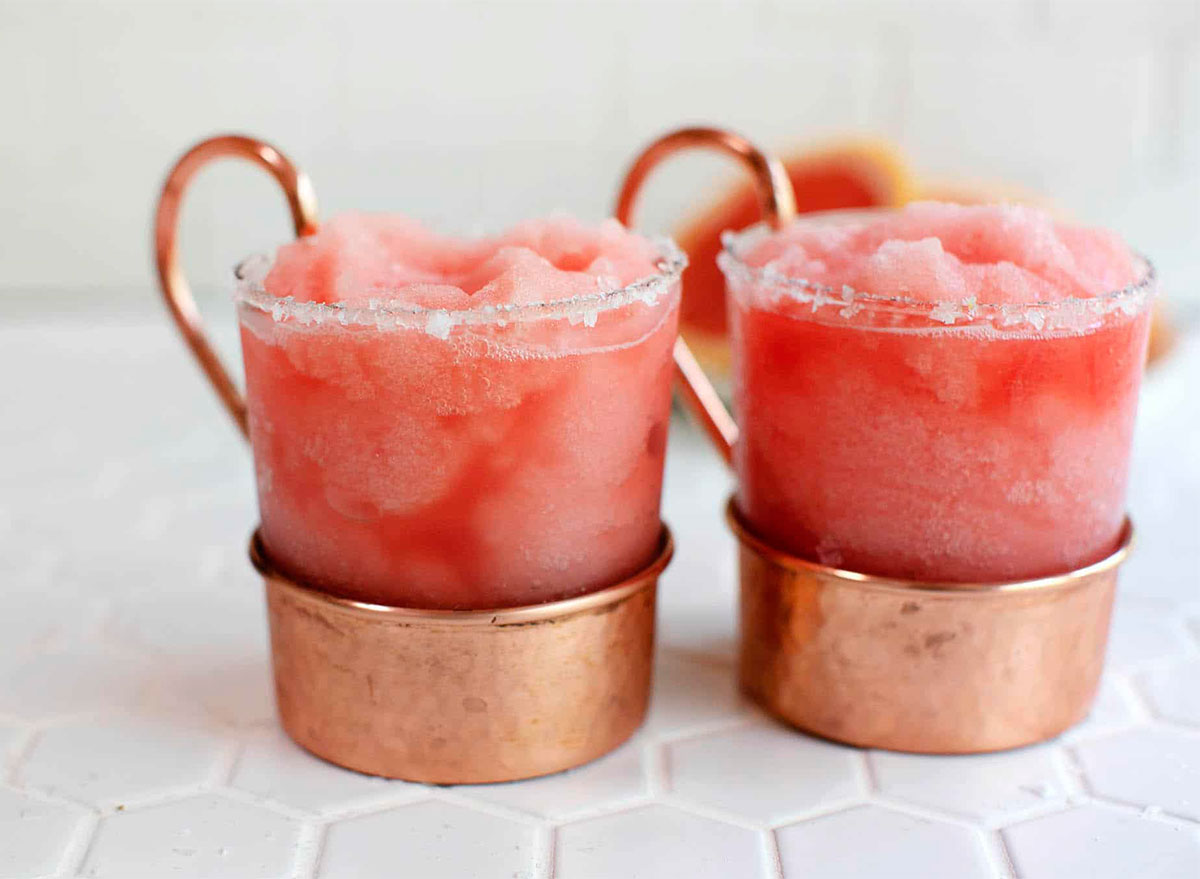 What better way to beat the heat than with a cocktail that tastes and feels like a dessert? The Sweet and Salty dog is a frozen variation of the gin and grapefruit, although this drink is just as good with vodka. Blend it well and pour it into a glass with a salted rim to send your taste buds on vacation.
Get the recipe from A Beautiful Mess.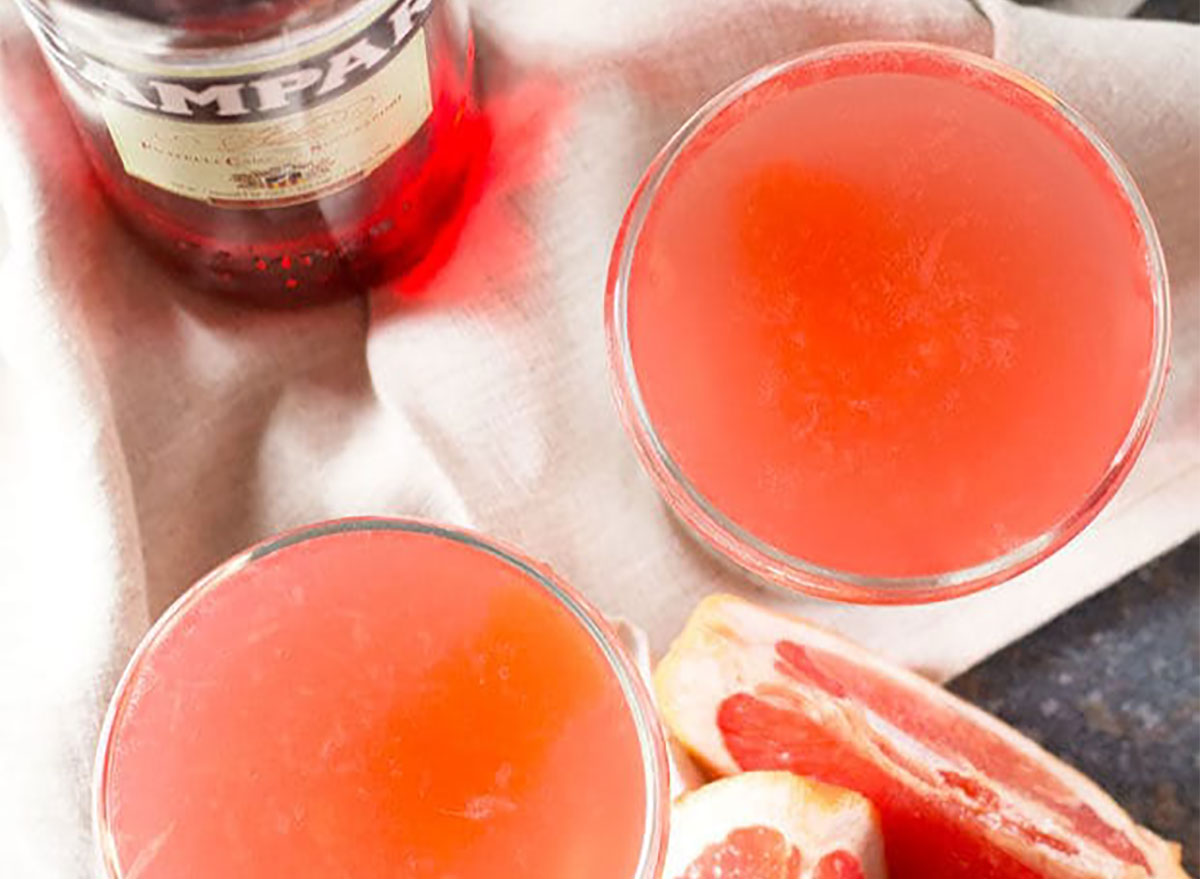 Wake yourself up with this stronger spin on a Paloma. The Campari and grapefruit juice overpower the taste of tequila and give it a deeper, redder hue than a Paloma, with more flavor to boot.
Get the recipe from Cake 'n Knife.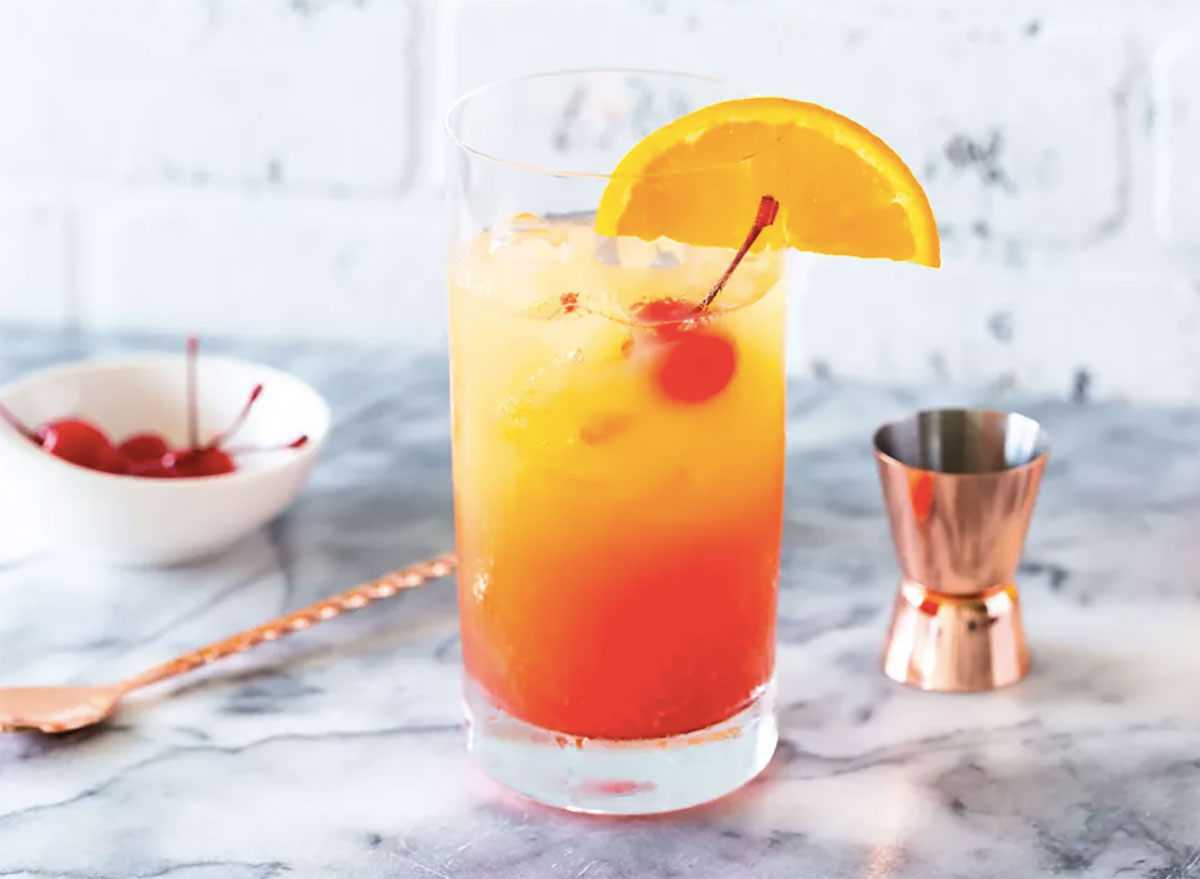 This cocktail is so iconic, it has a movie and a song named after it. A mix of tequila and orange juice with a grenadine float, a tequila sunrise is just as nice to look at as it is to drink. Add a cherry on top, and you'll think you're watching the sunrise over the beach.
Get the recipe from The Spruce Eats. 
The Kentucky Derby isn't until September, but it's never too early to pregame. The mint julep is the legendary race's signature drink, not to mention the perfect summer cocktail. Essentially a mojito for bourbon lovers, this drink will have you racing to the bar for another one.
Get the recipe from The Chunky Chef. 6254a4d1642c605c54bf1cab17d50f1e
It may not be as good as the real thing, but a Sex on the Beach cocktail is definitely a tasty way to loosen up. Fruity and fun, this recipe uses lemon juice to cut down on the sweetness without losing any of the strength. Just be sure to keep it safe!
Get the recipe from Mix That Drink. 
Relive your college days by making your very own fishbowl punch. For the unfamiliar, this eclectic rum punch is served in a gallon fishbowl, with floating Swedish fish to boot! Obviously, this is a cocktail made to share with other household members. Just don't let the RA catch you.
Get the recipe from Bread Booze Bacon.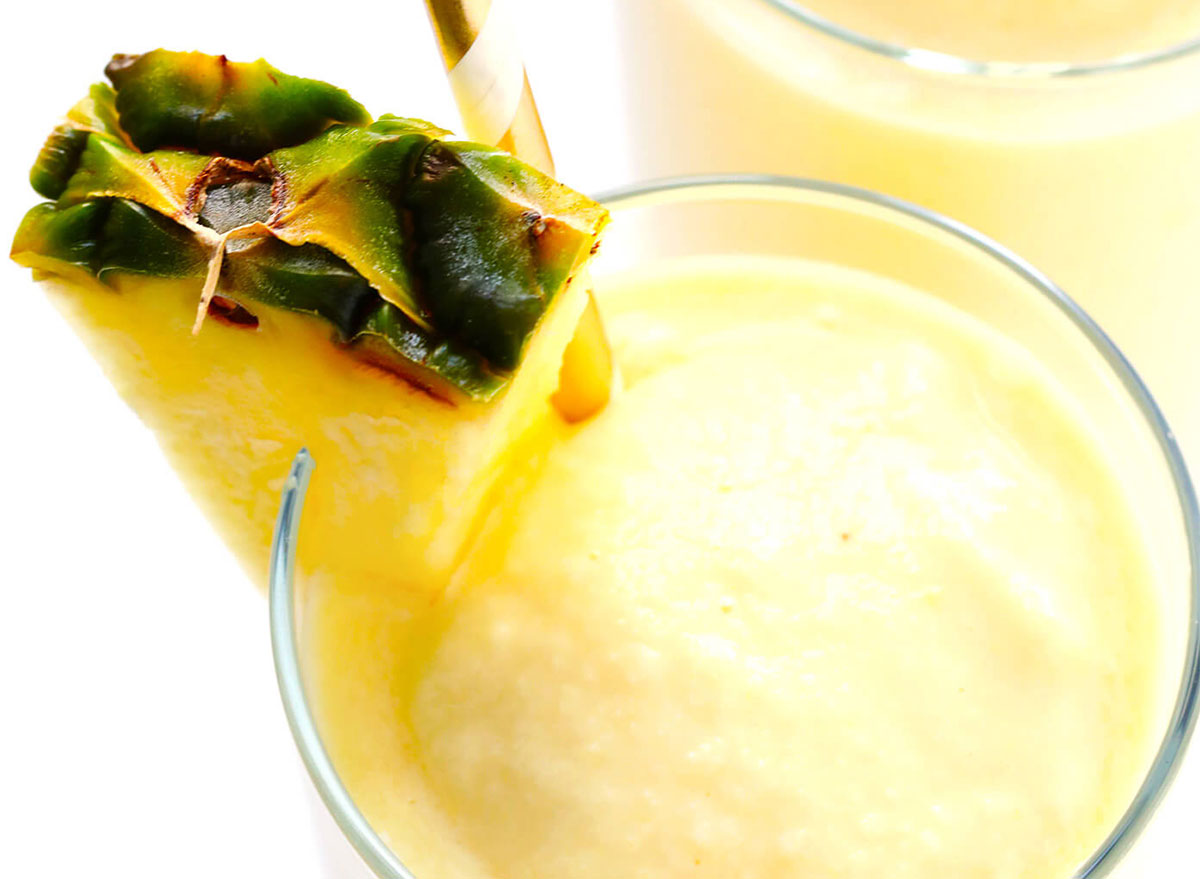 We may not all love the song, but everybody loves a good piña colada. This recipe only calls for three ingredients: rum, coconut milk, and frozen pineapple. No added sugar necessary! This is one of the easier frozen drinks to make, as frozen fruit blends a lot more easily than ice. The hardest part of this recipe is choosing the tiny umbrella garnish.
Get the recipe from Gimme Some Oven.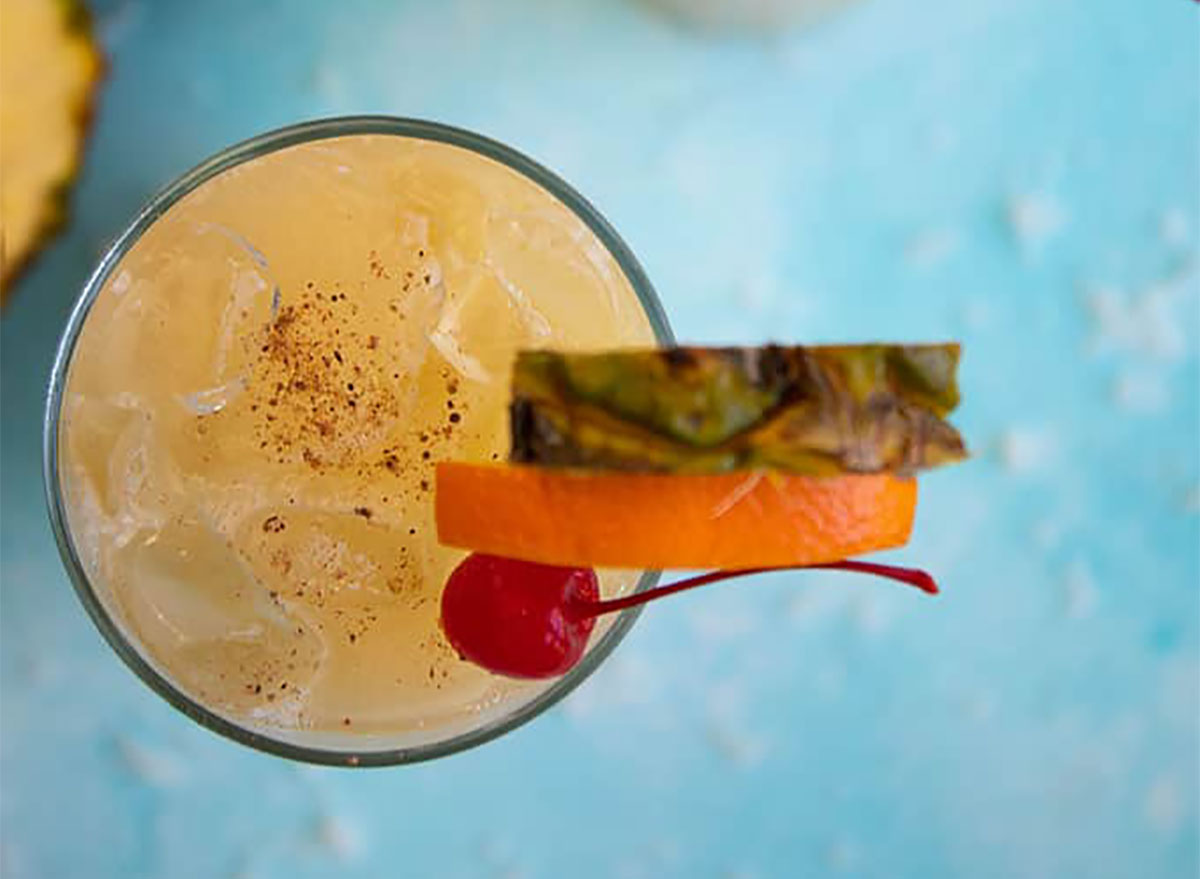 You may want to stick to Advil to cure your headache, but this cocktail is sure to ease your emotional pain. A painkiller is a lot like a piña colada, but with dark rum, orange juice, and a little bit of nutmeg. While it's traditionally served on the rocks, a frozen painkiller is clinically proven to be even better.
Get the recipe from The Blond Cook.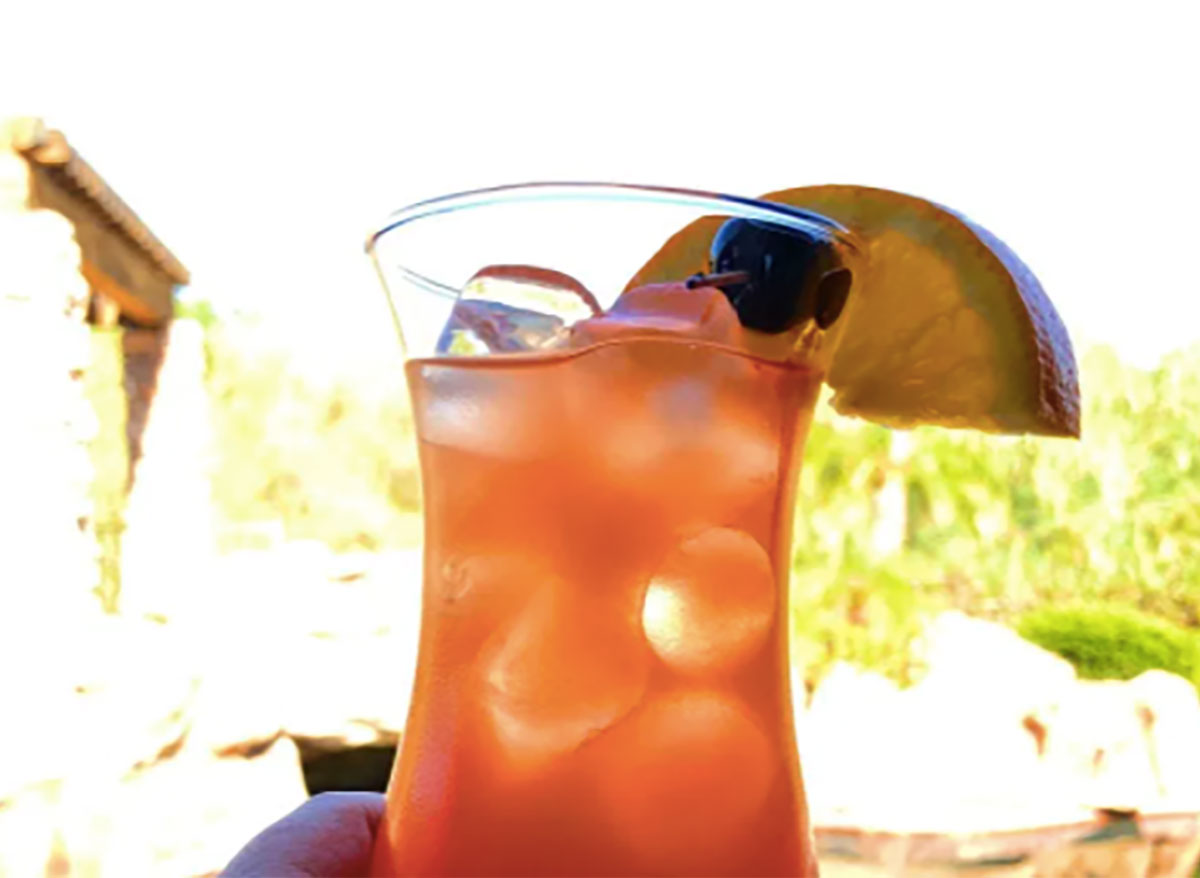 This category-five cocktail is a staple on Bourbon Street. And with four ounces of rum per drink, this one will hit you hard. Passionfruit juice is the eye of this storm, giving it that uniquely sweet flavor that will keep you wanting more.
Get the recipe from Recipe Girl. 
Jalapeño Cucumber Moscow Mule
From Russia with love and a little bit of spice, this take on the Moscow mule screams "summer." With cucumber cool and jalapeño heat, this mule is perfect for partying on the roof or relaxing by the pool. Serve it in a traditional copper cup to keep it cold all day (or night) long.
Get the recipe from Salty Canary.
This refined recipe for the classic cosmo uses unsweetened cranberry juice, giving the drink a deeper, more vibrant pink hue. Who doesn't want to be pretty in pink? Plus, unsweetened juice means you can add as much or as little sweetener as you'd like. If you don't have citron on hand, try adding lemon juice to plain vodka.
Get the recipe from A Couple Cooks. 
Electric Iced Tea Cocktail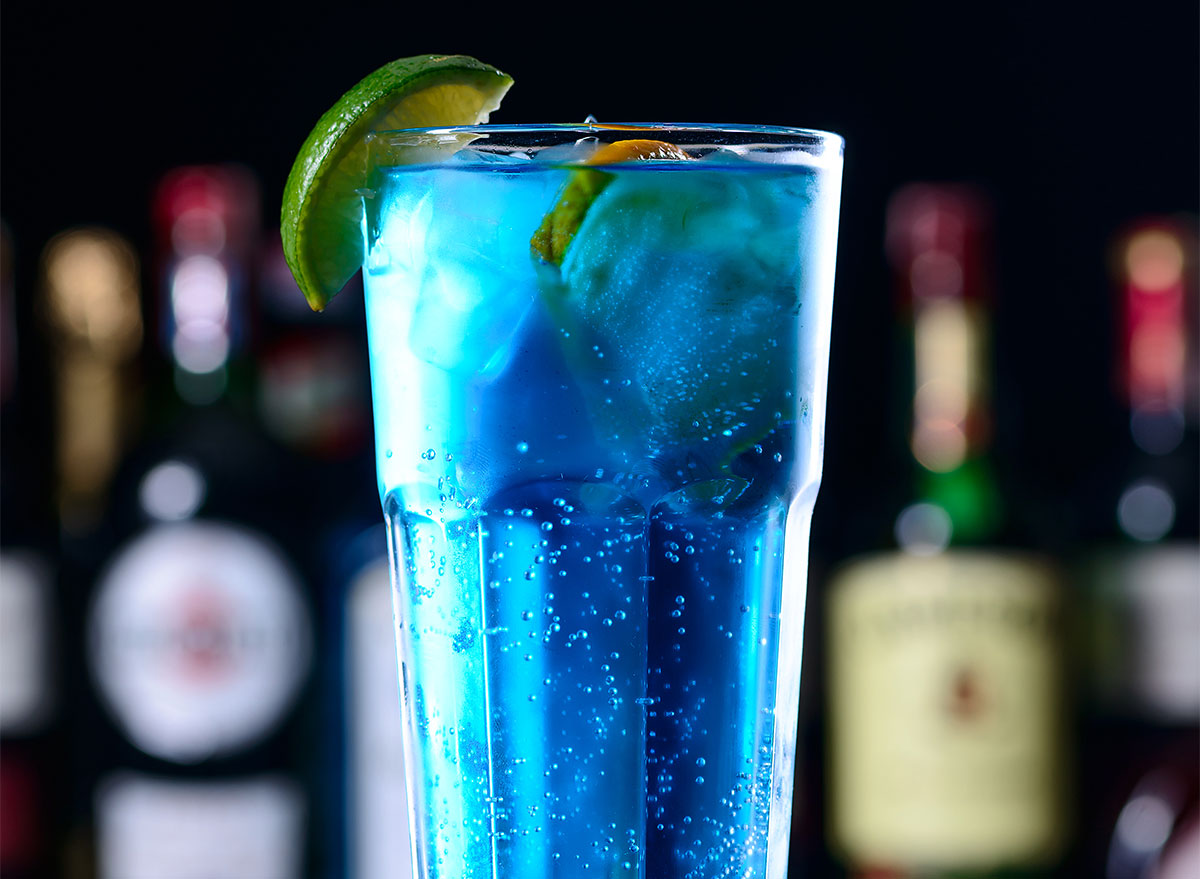 If you want to get wasted quickly, this Long Island iced tea will have you up doing the electric slide in no time. Subbing blue curaçao for triple sec and Sprite for Coke, this drink's electric blue hue makes it just as cool to look at as to drink. Boogie woogie woogie.
Get the recipe from The Spruce Eats.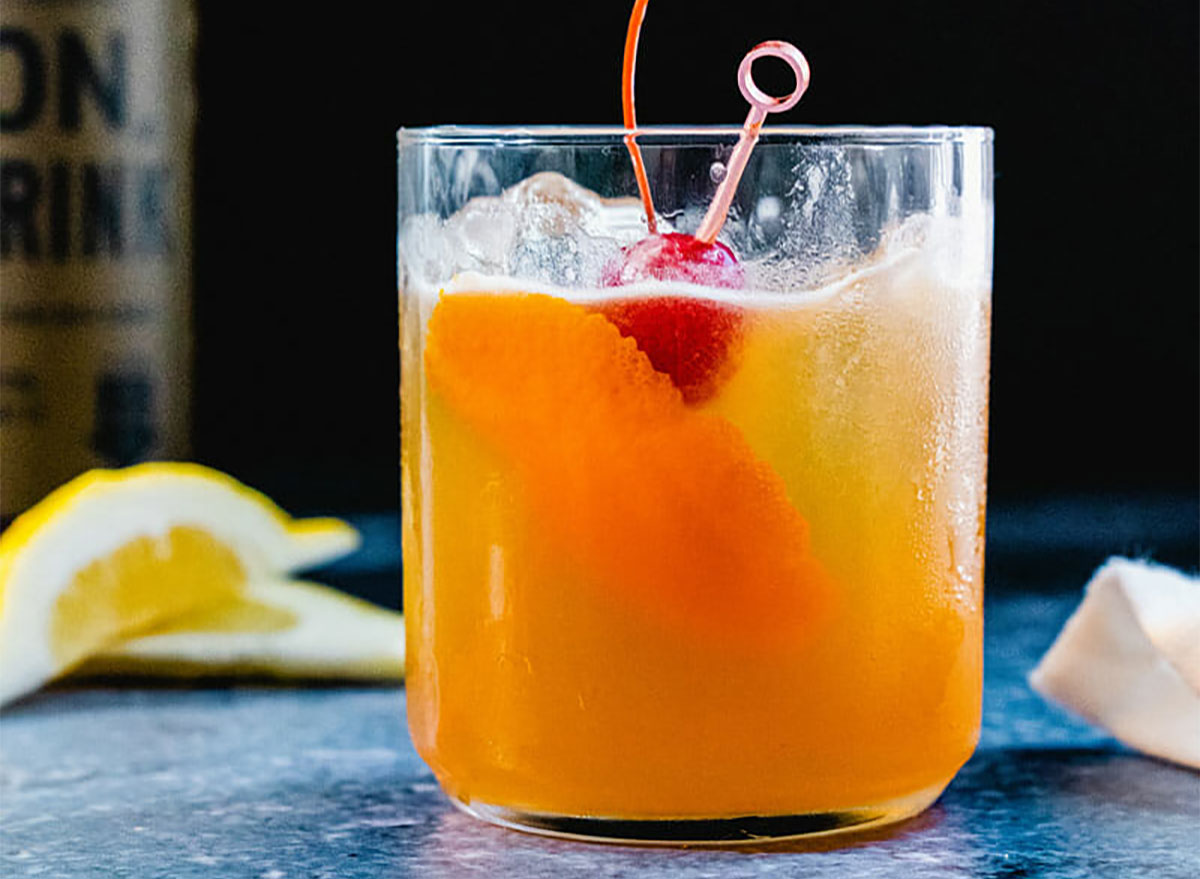 The whiskey sour is a simple, sweet cocktail for people who prefer dark liquor. Instead of simple syrup, this recipe calls for maple syrup, which perfectly complements the smokiness of the whiskey. Use bourbon for some extra sweet smokiness.
Get the recipe from A Couple Cooks.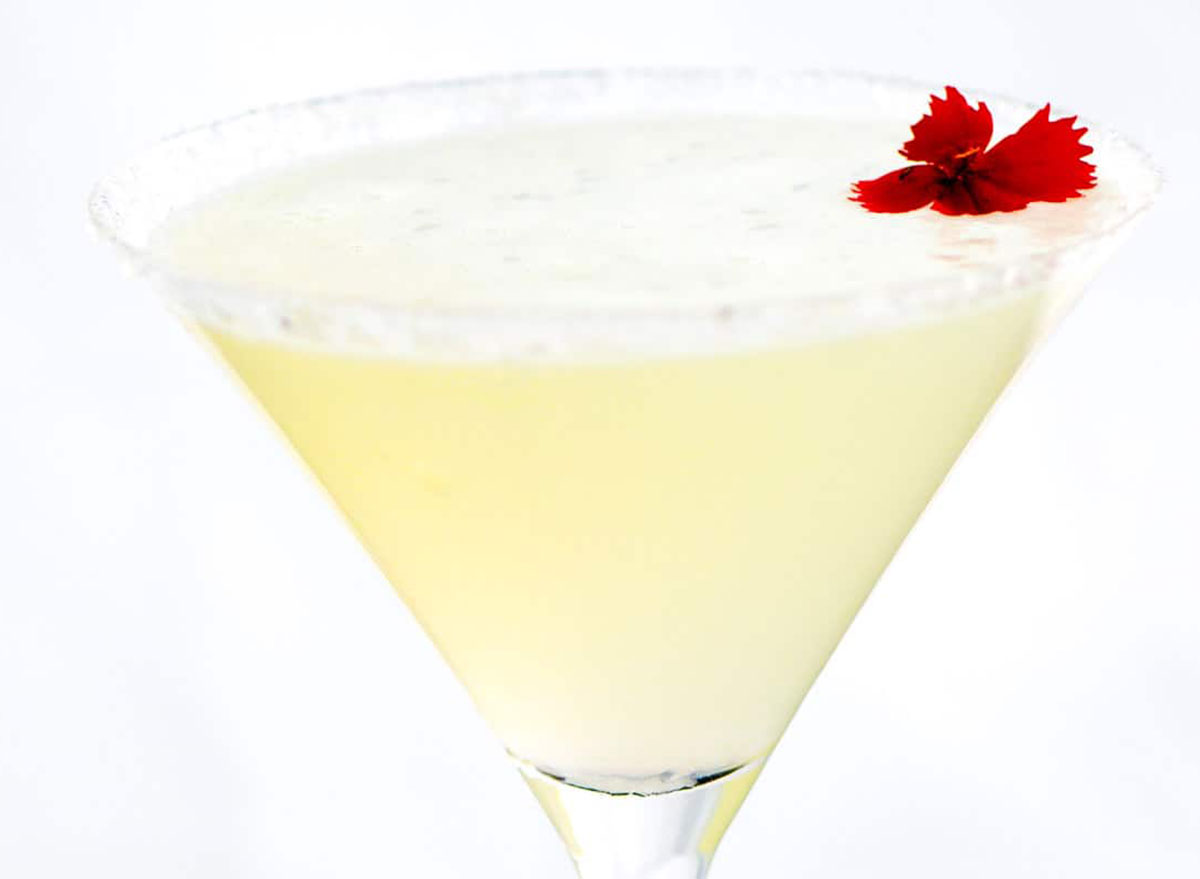 Martinis don't always go down easily, but this one is as sweet as candy. With some sweetened lemon juice and a lemon sugar rim, this drink will have you puckering with delight. Try it with citron for even more lemon flavor.
Get the recipe from Inspired Taste. 
Luke Gralia
Luke Gralia is a food and lifestyle writer by day and a stand-up comedian by night in New York City.
Read more about Luke