9 Sushi Restaurant Menu Red Flags, According to Chefs
Something about these things seem fishy...
Americans love sushi, with a reported 62% having tried some version of the Japanese dish which can vary from slices of the freshest raw fish, called sashimi, to maki rolls, which contain cooked or raw fish and vegetables. Some restaurants even serve rolls filled with ingredients like beef and cheese! But many can't pick out the red flags that signal a restaurant doesn't have the freshest ingredients. 
When looking for a fun night out, sushi often tops the list, but how do you know you're getting the best, freshest seafood and the most creative dishes? We asked chefs with sushi and seafood experience about what they look for in a sushi restaurant, and what sends them running in the other direction. Some of these tips from chefs are common sense, and some may really surprise you!
Lack of staff education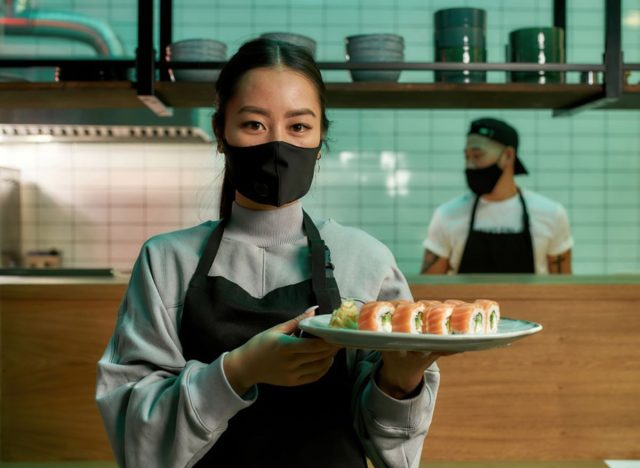 The people making your food and serving you should know what's going onto your plate, says Nana Darkwah, executive sous chef of Ocean Hai at Wyndham Grand Clearwater Beach.
"The biggest red flag of a sushi restaurant is the staff and chefs not having knowledge of the products they carry or where they get them from," explains Darkwah. "The staff and chefs should always know about what they are serving and be able to speak to it and educate patrons. Especially if a sushi chef is inexperienced, this is another flag to look out for as he will not have the knowledge to pass on to his/ her staff." 
Sushi should be made in plain sight
You want to see your food being made, says Big Night's Regional Executive Chef Jim Lam, who explains, "Avoid sushi that is not made in front of the guests.  The fish should be proudly on display to showcase the vibrant colors and the variety of the offerings. Any sushi that you can buy without actually seeing it being prepared is most likely not going to be fresh.  Supermarket sushi, although being very convenient and popular, would not be very good sushi.  Any restaurants that prepare sushi in the back kitchen should also be avoided."
Watch out for a dirty display cage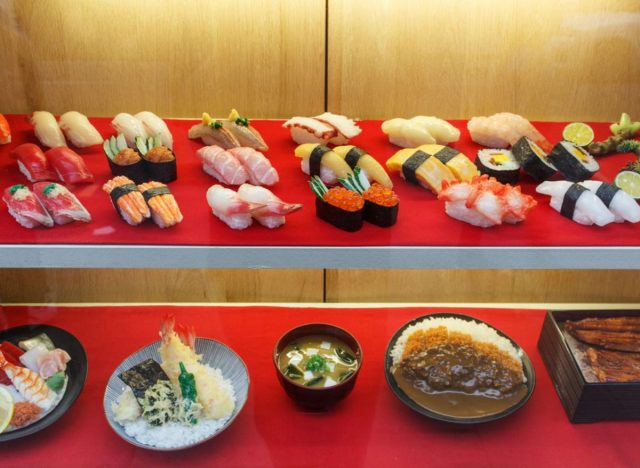 Most sushi spots will have a bar where the chefs make the rolls, and the seafood is often displayed in a glass display cage. Darkwah says to eyeball the cage for cleanliness. 
"Another red flag is if the restaurant isn't clean or the display cage is dirty, this should never be the case, especially when handling raw fish," she told us. "You can tell a lot about a sushi place by the type of fish in the display cage and serving cheap sushi means the product they get in is not good or sushi-grade." 
Fresh fish on display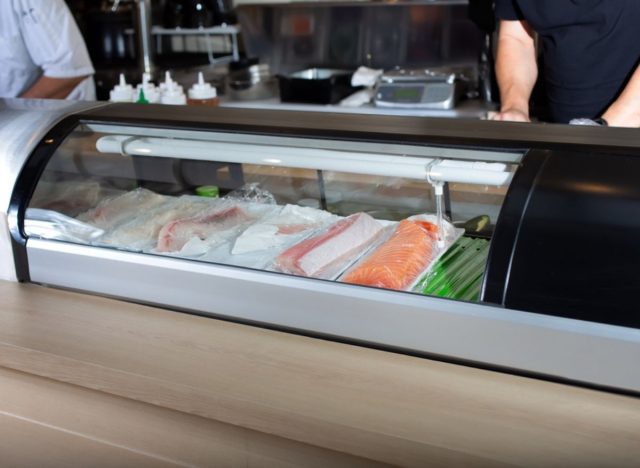 While this may seem obvious, Iverson Guo, chef and owner of Karma Asian Fusion, notes a distinction for fish on display.
"When I look for sushi restaurants, I want to see fresh fish—on display," Guo says. "But only a portion of fish, not too much—I want to see the proper product rotation to ensure freshness."
Test your fish for mushiness
This one is pretty simple, and should send you out the door if the fish isn't up to snuff, says chef and blogger Timothy Woods. 
"A person can tell if their sushi is bad or not by gently pressing their finger on a piece of fish, and if the fish feels mushy that means that the restaurant is serving old fish," Woods told us.
Ask when the fish came in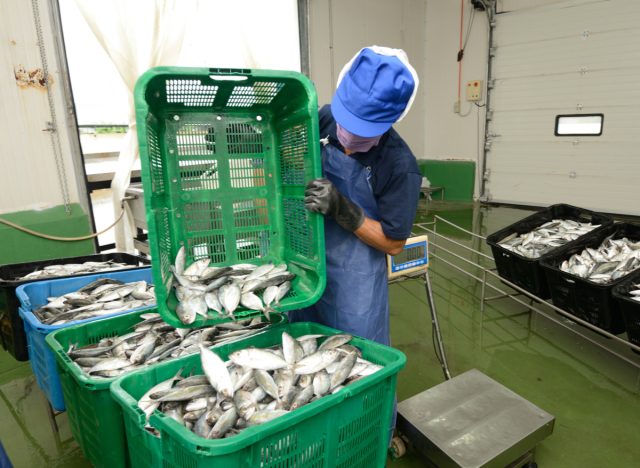 William Mack, chef and editor at Kitchen Ambition, shares some of our favorite advice at many restaurants, which is to ask questions. 
"Know when the fish came in. Especially if your favorite sushi spot is far from the shore, it's worth knowing when the fish came in," says Mack. "Ask the waiter. It's a softball question, and an especially important one when you're eating raw catch. Most reputable establishments will get fish delivered every day or two. If the front-of-house staff can tell you where the fish came from and maybe even how it was caught, then you know you're in good hands."
Sushi is better on the coasts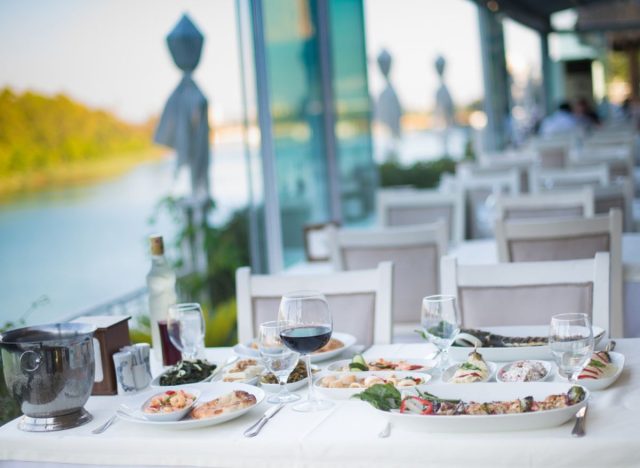 We can't argue with chef Kam Talebi of the Butcher's Tale on this one. The closer you are to the ocean, the better the quality of the fish. This goes for any seafood restaurant, but it's a good 
"The quality of fish available in the middle of the country is going to be inconsistent," says Talebi. "On the coast, better options will always be more readily available. Don't hold Minneapolis to impossible standards, but don't settle for less either. Just wait until you visit the coast to get your sushi."
Look out for unique menu items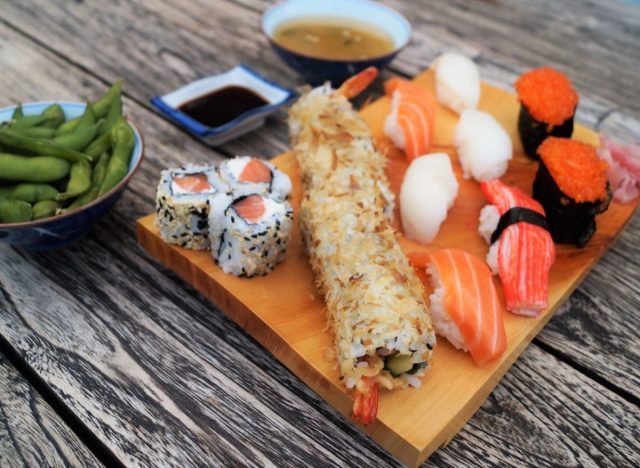 Sushi chef Guo tells us that he looks for something different, and creative, explaining, "At sushi restaurants, going beyond the basics will really show the authenticity and provide more options for consumers. For example, when I go into a sushi restaurant and I see unique rolls or dishes that are considered a delicacy, like fresh uni from Japan, I know I'm in good hands. The food has to be appealing to the eye but also to the taste buds."6254a4d1642c605c54bf1cab17d50f1e
Is the restaurant busy during peak hours?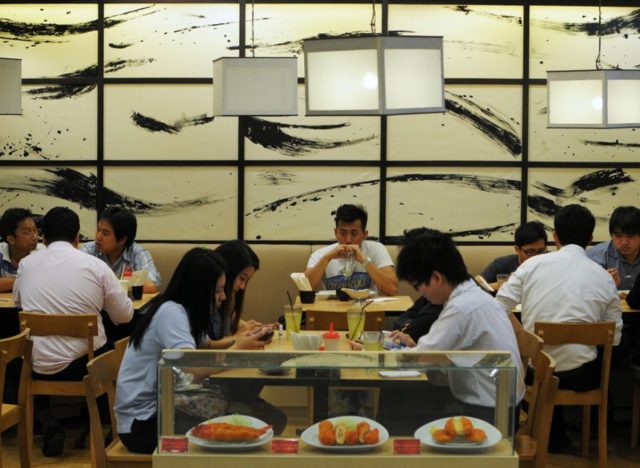 Guo also notes—and this is applicable to almost any restaurant—if it's not busy during dinner or lunch, it's probably not good. "If I walk into a sushi restaurant and do not see a lot of customers during a time that should typically be busy, I'm skeptical—even more skeptical when I see a lot of sushi in display cases. Not fresh!"
Tanya Edwards
Tanya Edwards is a seasoned food and health journalist, who has held roles at Yahoo Health as Managing Editor and at Food Network as Programming Director.
Read more about Tanya