16 Secrets You Don't Know About Denny's
Save money, eat healthy and feel great when you dine at your favorite breakfast chain.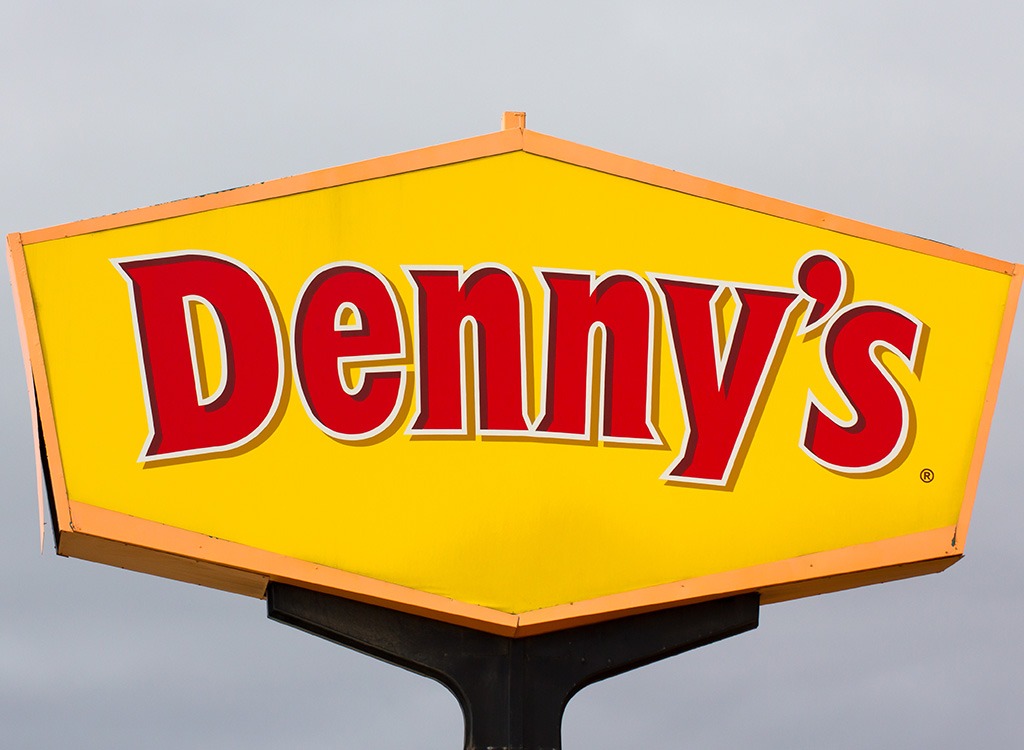 The home of the Grand Slam is always slammed with customers, a nostalgic favorite that rightly calls itself "America's diner." And although we here at Eat This, Not That! have slammed its overall nutritional value—certain menu items packed with sodium or fat—we've always said you can get a healthy, delicious meal at Denny's if you know where to look—now more so than ever.
Inspired by their Fit Fare menu, we rounded up 16 Secrets You Don't Know About Denny's—fun facts that will help you win trivia night, but also stay healthy. And keep vigilant by reading up on our essential list of the 25 Secrets Fast Food Employees Don't Want You to Know.
They Have A Cartoon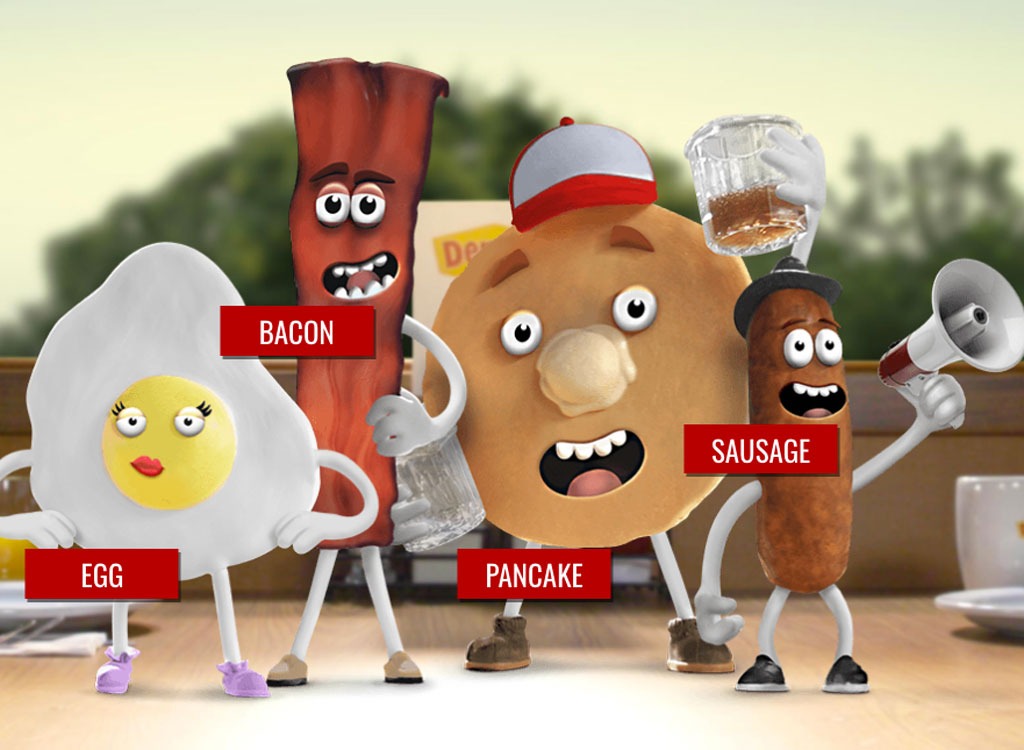 Named The Grand Slams, you can binge-watch every episode on their very own website. Don't worry, it won't take as long as your last Netflix series, since each clip is under 2 minutes. The series brings your favorite breakfast foods—Pancake, Bacon, Egg and Sausage—to life in hilarious clips that have accumulated over 37 million views on YouTube.
Their Online Menu is Interactive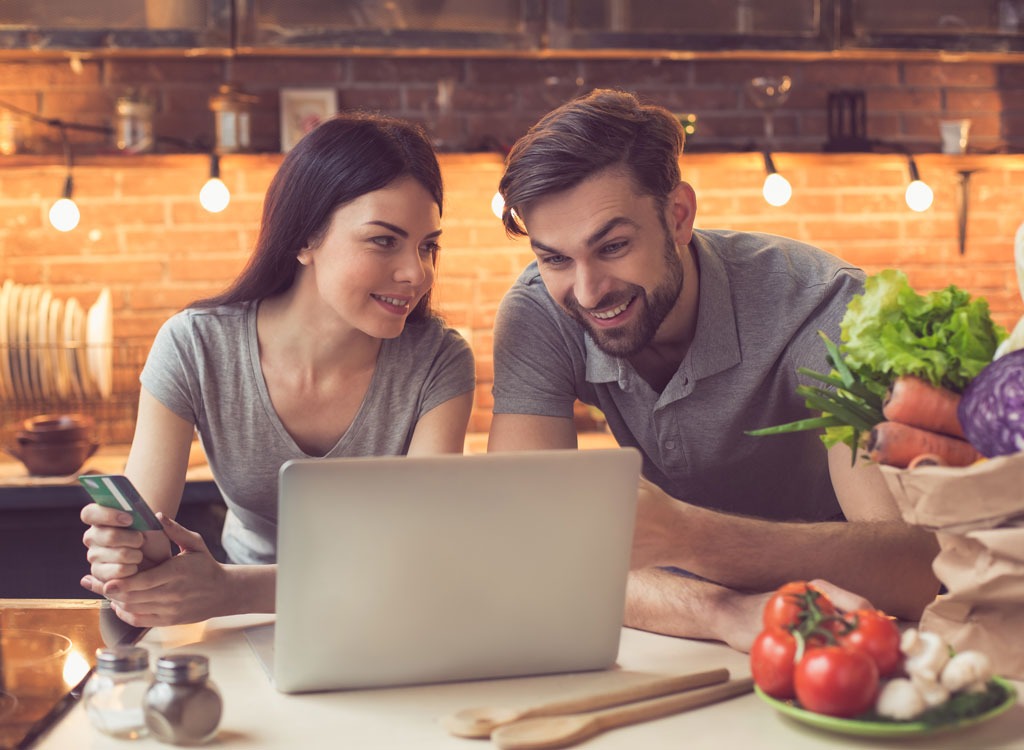 To save time before ordering, check out their online menu. You can search for food based on main ingredient, nutritional value, preparation style, and taste. This way, you don't have to be tempted by unhealthier options when you're looking for something nutritious.
They Have A 55+ Menu
If you're 55 or over, save some cash by ordering off Denny's 55+ menu. It features some of Denny's classic dishes, like the French toast slam and omelette breakfast, and you can save up to two dollars off the regular menu price.
Celebrities Might Serve You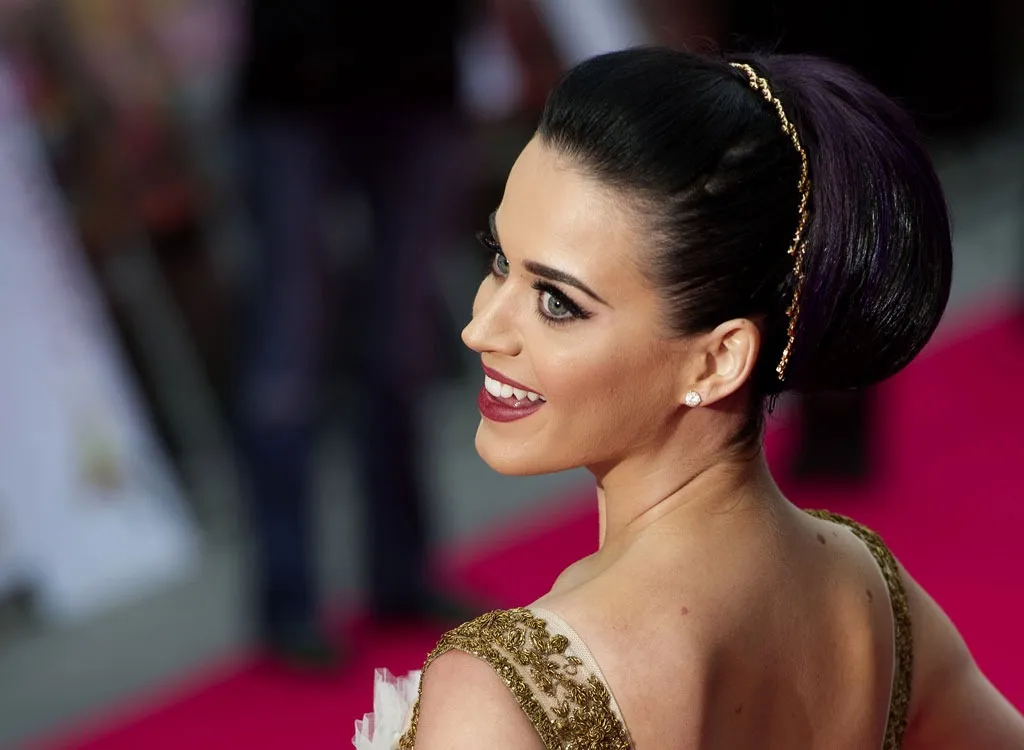 Drew Carey admits to having worked at multiple Denny's locations before he was famous. More recently, Katy Perry took time off her tour to work a shift, promoting the Hot N Cold Cherry Chocolate Cappuccino. Take note of who your waiter is at your next Denny's visit, you never know who might surprise you with your French toast! Katy Perry isn't the only one who has donned a fast-food uniform. Check out these 27 Celebrities Who Had Fast Food Jobs.
You Can Eat Healthy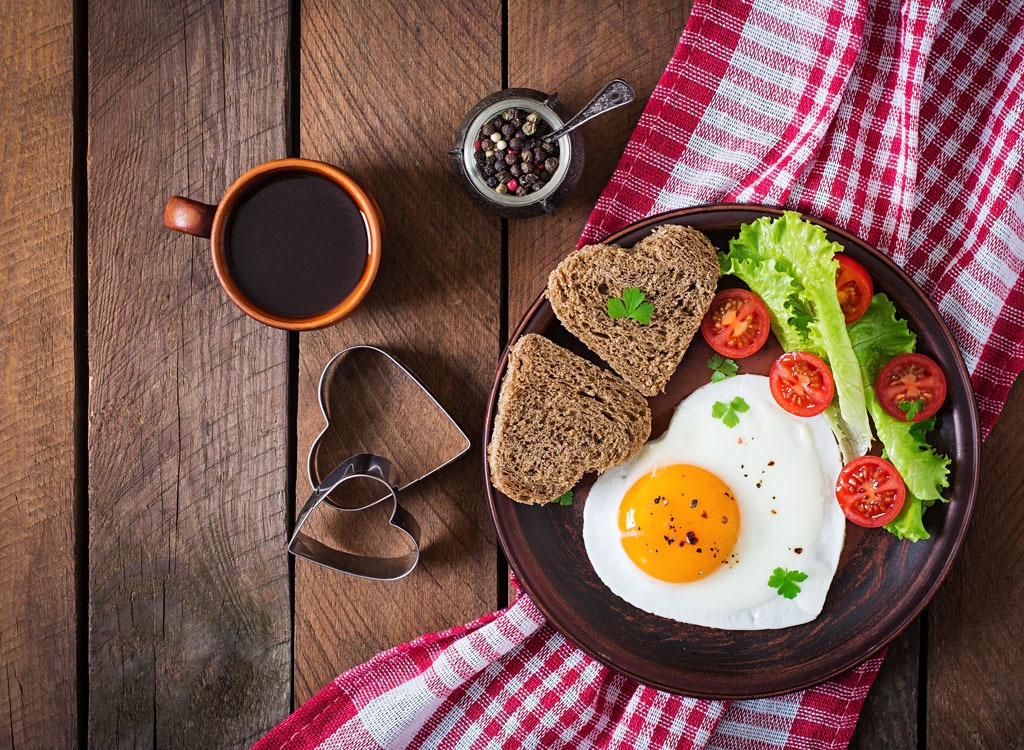 6254a4d1642c605c54bf1cab17d50f1e
When you think of the Denny's menu, you might jump to milkshakes and deep fried entrees, but there's actually plenty of good-for-you options! Their Fit Fare menu offers orders like the Veggie Skillet, which has only 340 calories and 11 grams of fat. Not too shabby. If you're looking for healthy sides to match, they have a fresh steamed zucchini and squash dish for just 15 calories!
You Get Free Food on Your Birthday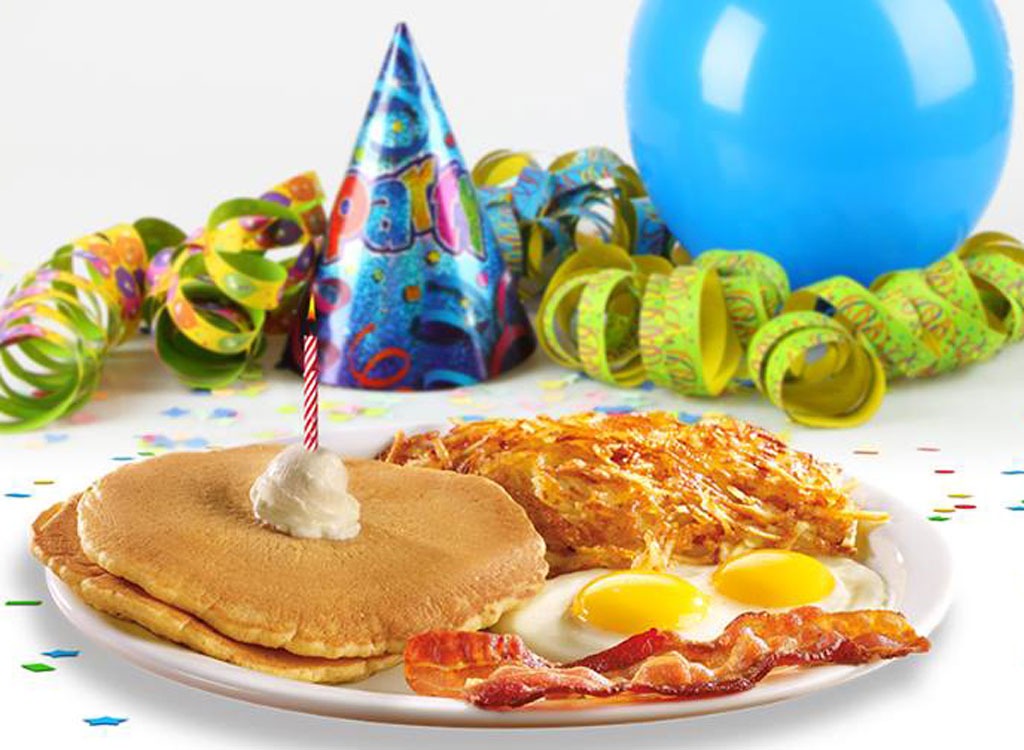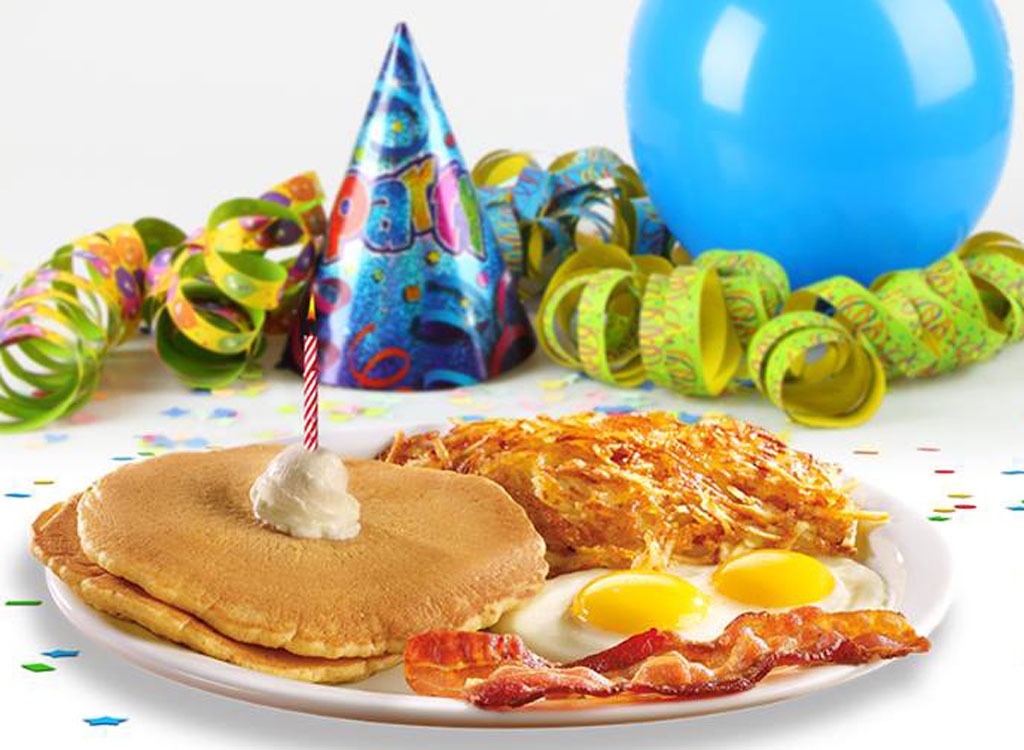 What better way is there to start your birthday than by stuffing your face with a Build-Your-Own Grand Slam – on Denny's! The restaurant obviously heard how important breakfast is and wants your special day to be spent full and satisfied.
Kids Eat Free on Tuesdays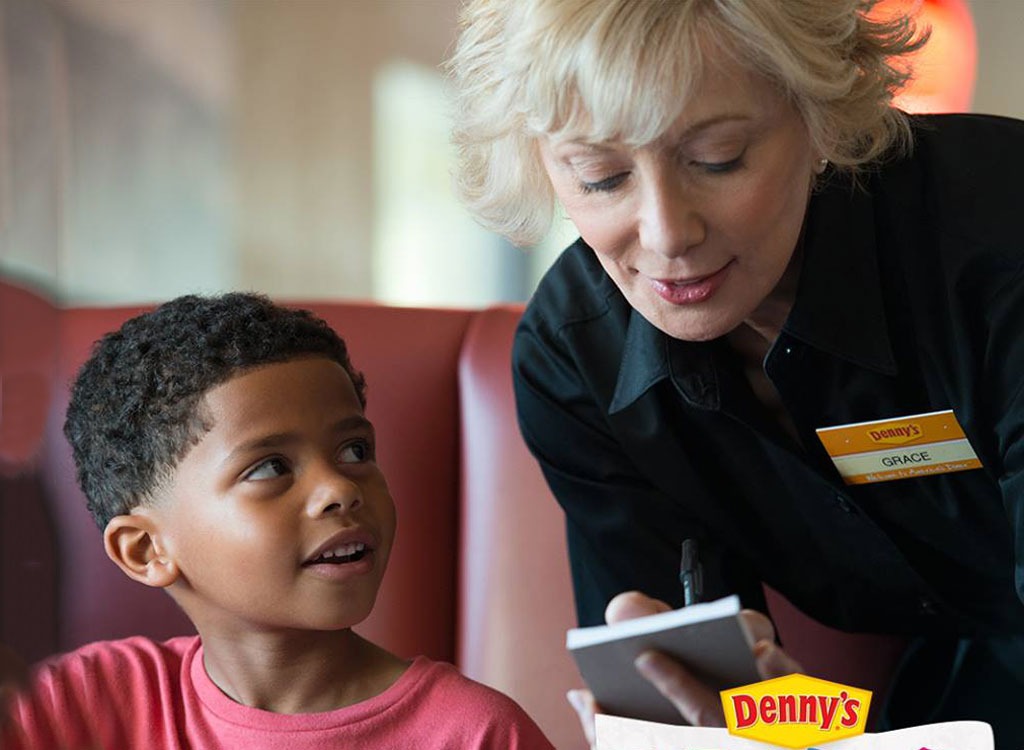 Whether you have your own kids or you're babysitting, take them to Denny's on Tuesdays for dinner that won't cost you a penny. On the other hand, if you don't have any kids and get easily agitated by a room of screaming children, Tuesdays might not be the best night for dinner at the diner.
You Can Order Sweet and Salty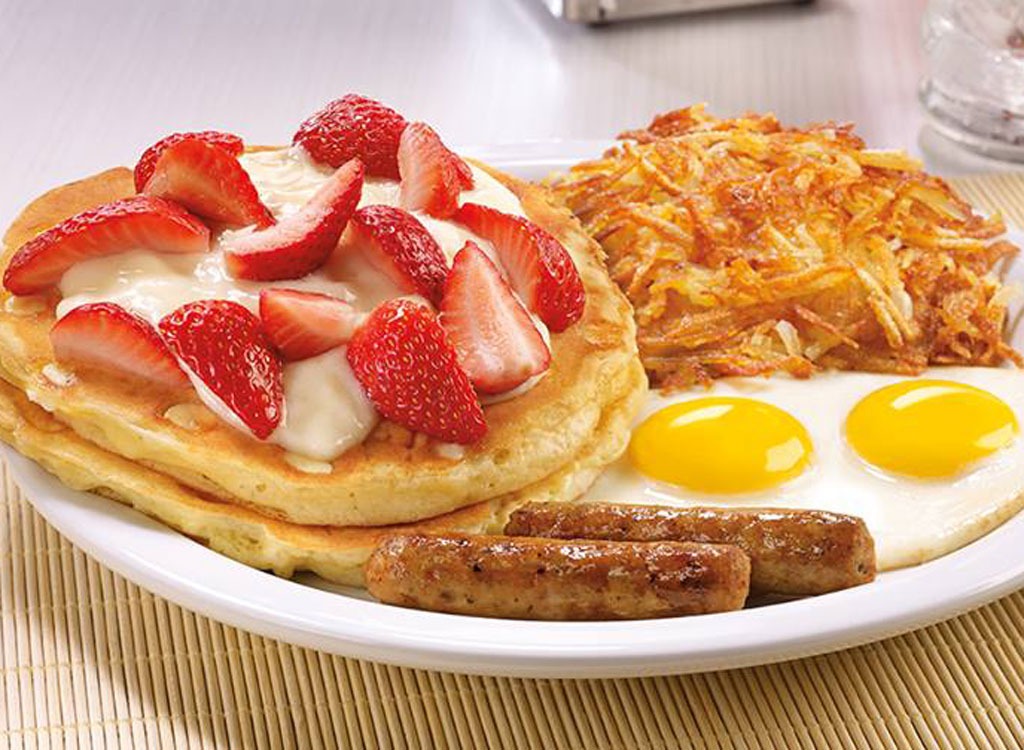 Easily, the most difficult thing about breakfast is deciding between a savory meal and a sugary one. While most restaurants lack the option of ordering both, Denny's understands the struggle. When ordering the infamous Grand Slam, you get your choice of eggs, meat, and pancakes that can be customized to your liking. Finally, everything you're craving for breakfast.
Their Twitter is Hilarious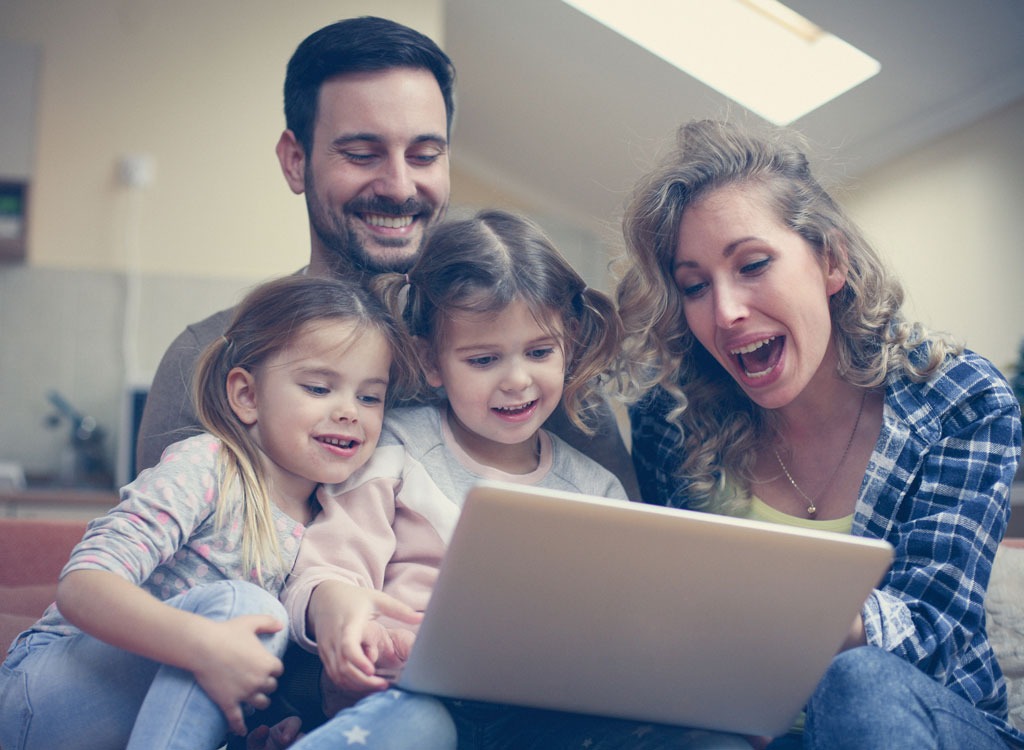 Whether or not you're a diehard Denny's fan, you'll crack-up reading their quirky (and very relatable) thoughts about pancakes, syrup, and a lot of eggs. I'm not sure who is in charge of the Twitter account, but I'd like to buy tickets to their stand-up comedy show.
You Can Eat for Only $2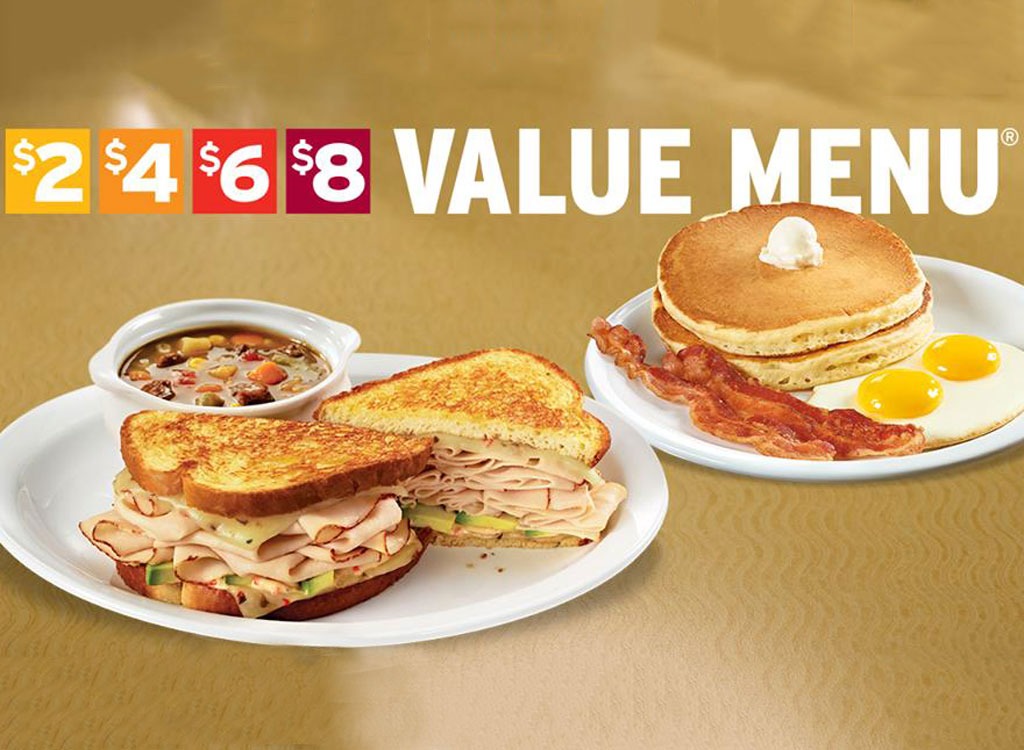 Short on cash but craving Denny's? The $2 $4 $6 $8 Value Menu offers various options at each price point. For just two dollars, you can choose between French toast, pancakes, a cheese quesadilla, or a sundae. Since the sizes are smaller than the full-priced dishes, it's also a great way to portion-control when you're wanting a cheat meal. Speaking of portion control, did we mention it's essential for weight loss? Learn more with these 18 Easy Ways to Control Your Portion Sizes.
Original Locations Didn't Have Locks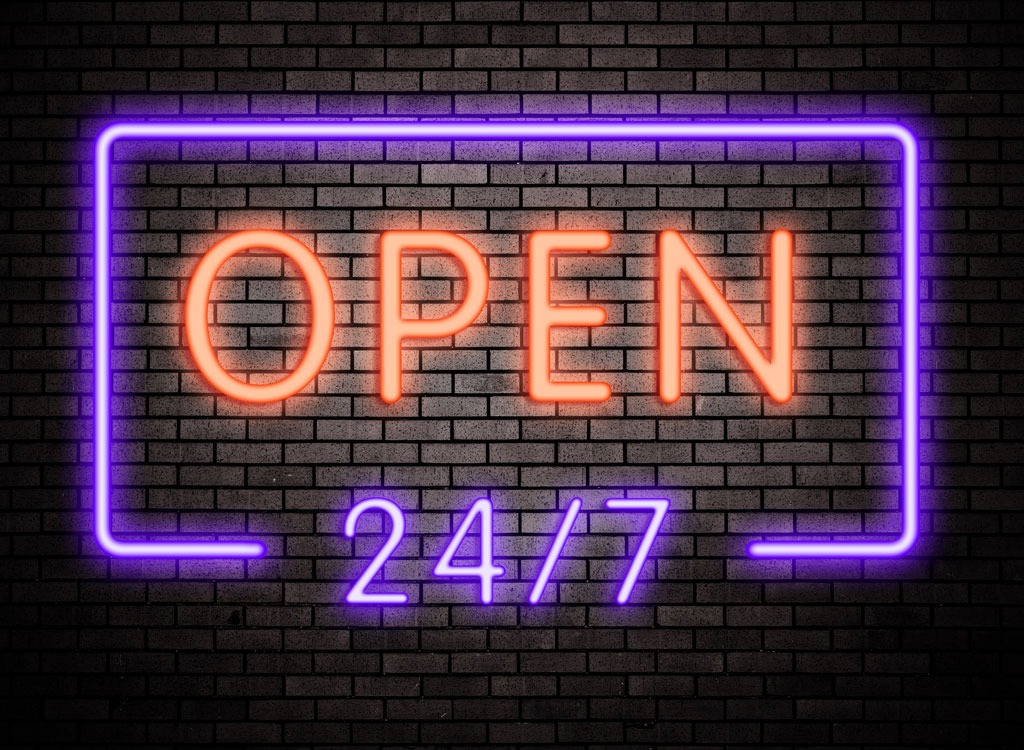 Here's a crazy concept: since Denny's was known for being open 24/7, they didn't need locks on their restaurants. It wasn't until Christmas 1988, when they closed for the first time ever, that many restaurants had to install locks or search for keys to existing locks that had never been used.
The Priciest Order is $300
Rahul Marwa opened the first Denny's in New York City in 2014 and wanted to switch up the menu to make it more fitting to the neighborhood. He added the Grand Cru Slam, costing $300. It includes two Grand Slam meals and a bottle of Dom Perignon. Hey, at least that cost was for two people!
They Are Going Cruelty-Free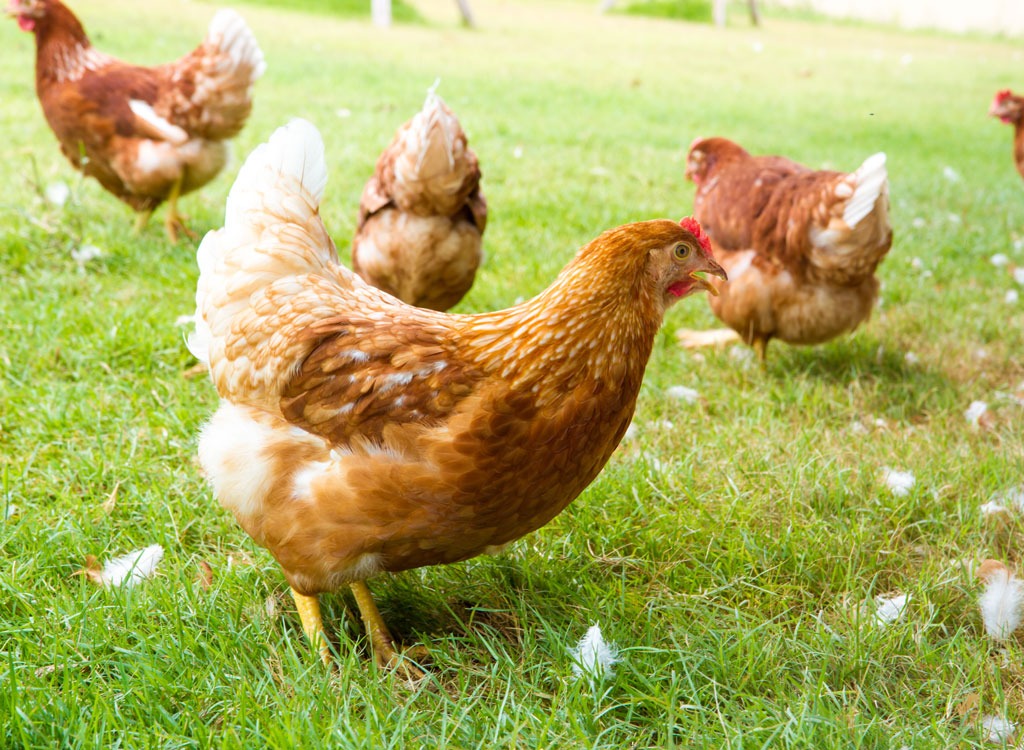 Denny's announced plans last year to switch to entirely cage-free eggs. Since they use around half a billion eggs yearly, this could really speed up the process of freeing hens from cages and promoting better overall conditions. Unfortunately, they promised to implement the plan sometime within the next decade, so it might be awhile. Do you know what the cage-free label really means? Find out that and more useful egg info in our exclusive report: 26 Things You Need to Know Before Buying a Carton of Eggs.
They Fundraise for Students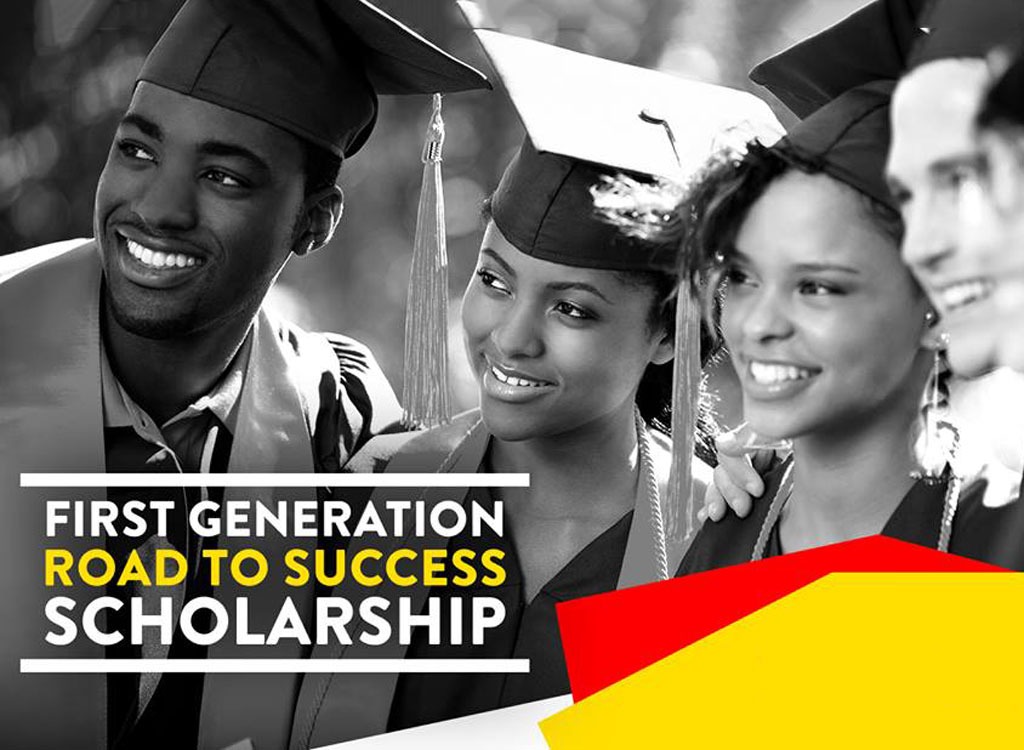 Denny's recently partnered with the Tom Joyner Foundation to launch the Tom Joyner Foundation – Denny's First Generation College Scholarship Road to Success Fundraiser. Between March 1st and June 30th, 2017, Denny's customers and supporters of HBCUs (Historically Black Colleges and Universities) can donate online by text or when they're visiting their local Denny's location. It's always nice to know that establishments you frequent are making an effort to give back.
Milkshakes Have More Calories Than Meals
The 21-ounce cake batter milkshake comes in at 1,310 calories with a whopping 69 grams of fat (38 grams of saturated fat.) Shockingly, there are even worse choices on our Worst Milkshakes in America list. While the cake batter shake is the unhealthiest on the menu, the other flavors aren't far behind. If you're seriously craving a creamy drink alongside your burger, choose the smaller 15-ounce strawberry milkshake.
The Worst Menu Item Is…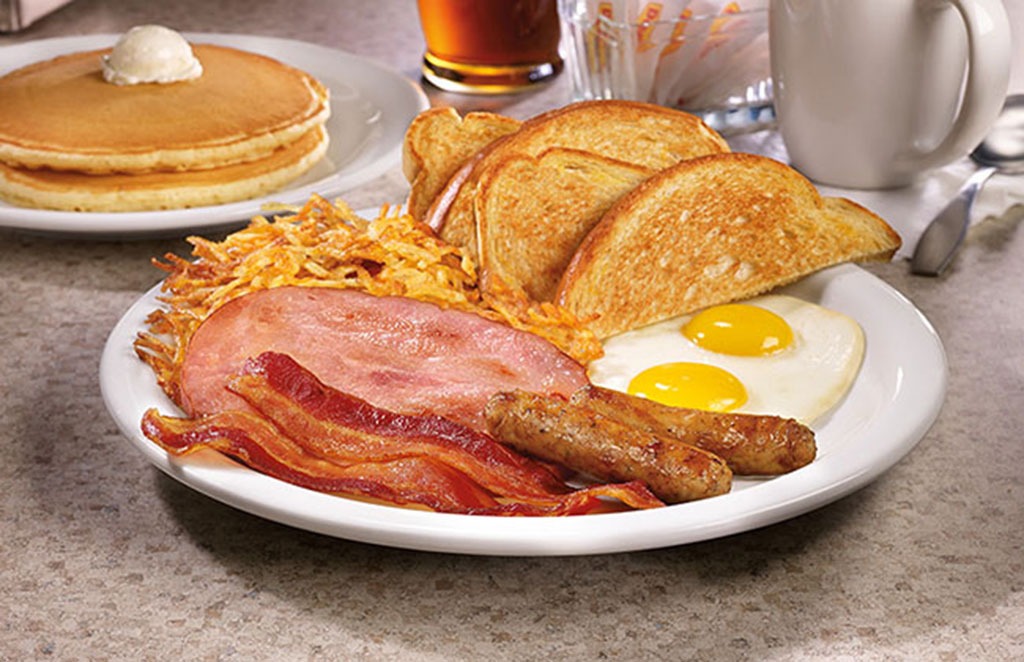 The Lumberjack Slam. Just 10 calories more than the worst milkshake on the menu, the Lumberjack Slam has 1,320 calories, 81 grams of fat, 21 grams of saturated fat, and nearly 4,000 milligrams of sodium! That means one meal will fill you up with more than an entire day's worth of fats and sodium! Be kind to your body and choose one of the healthier options on the menu with our guide: The #1 Healthiest Menu Option at 40 Popular Restaurants.