Chrissy Metz Opens Up About Her Plan To Lose Weight
Like her character, Kate, on the break-out show This Is Us, Chrissy Metz has struggled with her weight most of her life. Now, Chrissy is opening up about why she wants to shed pounds in real life—and it's not just because Kate's weight loss is written into the storyline.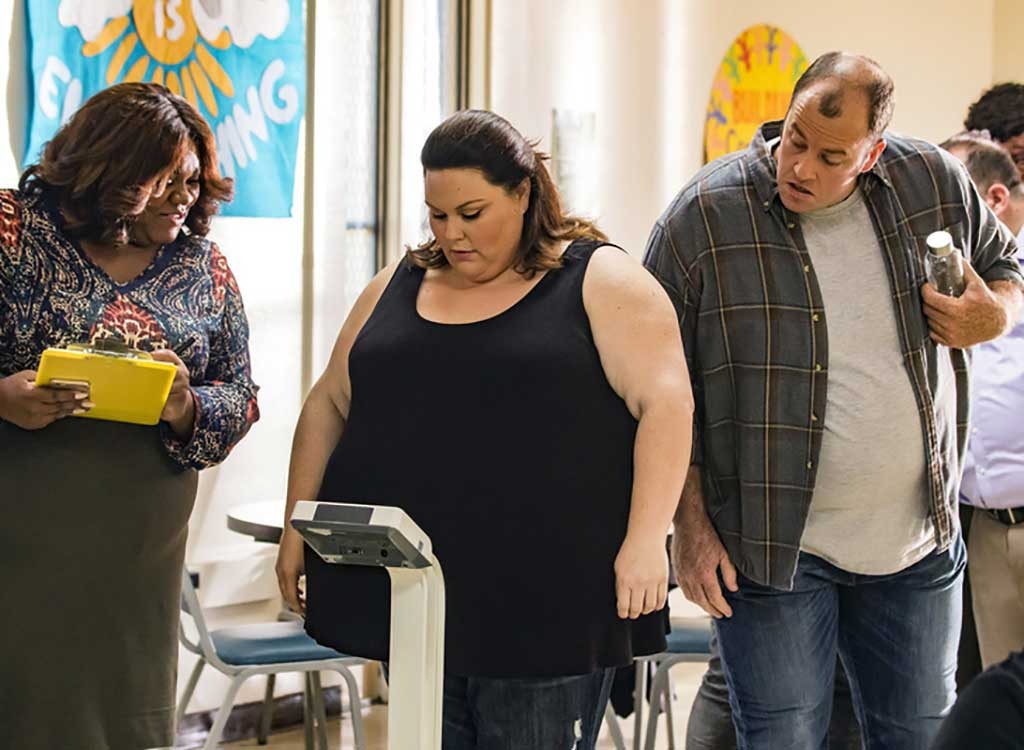 "I can't tell you how many times I've tried [to lose weight]," lamented Golden Globe-nominated actress Metz in an interview with Marie Claire. The actress has admitted to battling with her weight since she was just three years old. In fact, her mom even signed her up for Weight Watchers when she was merely eleven. Now, the This Is Us star is uncovering the motivation behind why she's trying to slim down again. And why this time is different.
"I do want to lose weight," Metz conceded to Marie Claire. "But not because anyone is telling me to do it." You heard right. Metz isn't going to undertake her own weight loss journey just because it was written into the show. The body-positive actress told TVLine she's going to do it because "it's purely a choice of mine for health." She also says she wants to be a little more proportioned. "I just want to have…not even a number, but to have my body in a different shape."
Instead of looking for a "quick fix" like gastric bypass surgery, Metz is determined to shape up "in a healthy manner," according to People. "I was a lot like Kate before I was really secure with who I was, before I realized our bodies don't define us," she told Wendy Williams on the Wendy show. "I'm at the place where I accept myself for who I am so I now can get to the place where I want to be."
Although weight loss is her goal, Metz still embraces her body shape and wants to represent womenwho aren't the "tiny sample sizes" you traditionally see on network television: "Size doesn't equate to beauty. I don't understand why that's a thing," she told Marie Claire. Metz also said she wants Kate's journey to reflect the ups and downs of weight loss in an inspiring, relatable way.
If you're looking to shed a few like Chrissy, keep reading to find out her go-to tips.
7 Weight-Loss Tips from Chrissy Metz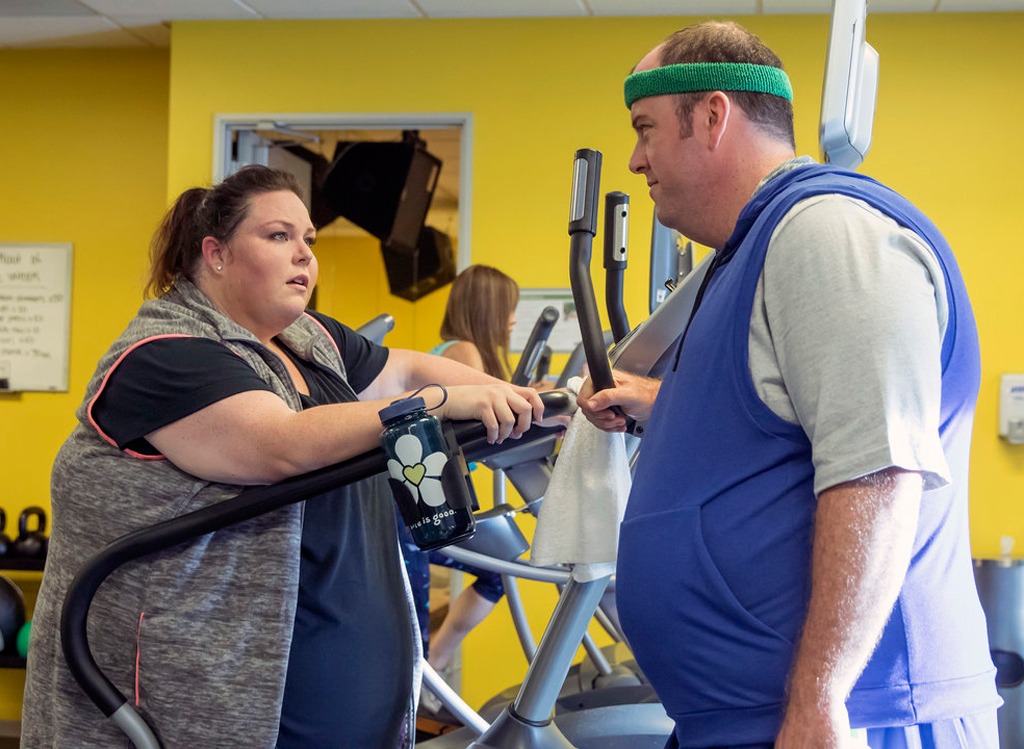 Love Yourself
"If you can't love who you are now, you can't get to the place you want to be," Metz told bazaar.com. Self-care will inspire you to do the hard work it takes to drop weight. It's not just Chrissy who believes it; this advice can also be found on our 15 Weight-Loss Tips from Real People Who Lost Over 50 Pounds.
Meditate
In an interview with Parade, Chrissy said she hasn't always been secure in her own skin. After an "anxiety breakdown" that left her in the hospital on her 30th birthday, Metz decided to get into self-help and spirituality. "I did a lot of meditation. I just realized that it is really about why we're here and that [our bodies] are vessels and they get to change." This spirituality helped her "[get] to the place where I can accept myself for who I am, to be the woman that I'm meant to be."
Not only did meditation help Metz gain confidence, it also helped her lose weight! According to her interview with Marie Claire, Metz dropped 100 pounds in just over five months after she started reading Deepak Chopra and going to Agape International Spiritual Center in Culver City.
Develop a Healthy Relationship With Food
Metz told Marie Claire that she's trying to eat balanced meals and a few healthy snacks, but she's still learning how to distance herself from food during emotional times. "If I'm upset or I have to confront somebody, I'm like, 'This feels really icky. Let me have a burrito.'" But eating when you're stressed or upset can lead to poor food choices that are high in calories. At least Chrissy knows she needs to recalibrate her emotional attachment to food to achieve sustainable weight loss: "I believe that if we haven't learned our lessons, they will continue to circle back around. Obviously I haven't figured it out with food."6254a4d1642c605c54bf1cab17d50f1e
Develop a Fitness Regimen
Chrissy revealed to People that she's interested in following her co-star, Milo Ventimiglia. "Milo actually works out with a really amazing trainer who does this thing called Rise. Milo's been doing it for seven years, and he doesn't look too bad," she said. "I'm really excited about starting that. I think it's 35 to 40 minutes, and you don't have to kill yourself to see results."
Learn About Negative Health Effects of Being Overweight
A more serious reason why Chrissy wants to shed a few is her family's medical history. "My father is a big guy; he's had a quadruple bypass surgery, and that's scary. Those are real things that happen in families with overweight people, and I don't want that," she says.
Take it Slow
The 36-year-old actress "started incorporating a better eating regimen and started to do things personally, but not something so drastic because it's going to be a lifestyle change not just for Kate but for me." Metz knows that weight loss is "a gradual process," and these 21 Eating Habits That Help You Lose Weight will help you take small steps.
Don't Let the Scale Define You
"I've said this before, but so people feel as though they're defined by a number—whether it's a salary or the number on the scale—and we're so much more than that, right?" Chrissy advocated on The Real. Find a reason to lose weight besides seeing a lower number on the scale, whether it's to be able to play with your kids or improve your health.
It might be the season finale, but this isn't the end of Kate's journey. This Is Us has been renewed for at least two more seasons. And we can't wait to find out what's in store for Kate and Chrissy.
The This Is Us season finale airs Tuesday, March 14th at 9 p.m. ET on NBC.
Eat This, Not That!
Inspired by The New York Times best-selling book series, Eat This, Not That! is a brand that's comprised of an award-winning team of journalists and board-certified experts, doctors, nutritionists, chefs, personal trainers, and dietitians who work together to bring you accurate, timely, informative, and actionable content on food, nutrition, dieting, weight loss, health, wellness, and more.
Read more about Eat This