Top Meal Delivery Service for Every Eating Plan
Your work days are like triathlons: There's the plunge into a sea of work emails, the race between the office and your after-work errands and, finally, the exhausted sprint through chores and meal prep. Who can blame you if you'd rather skip the last step?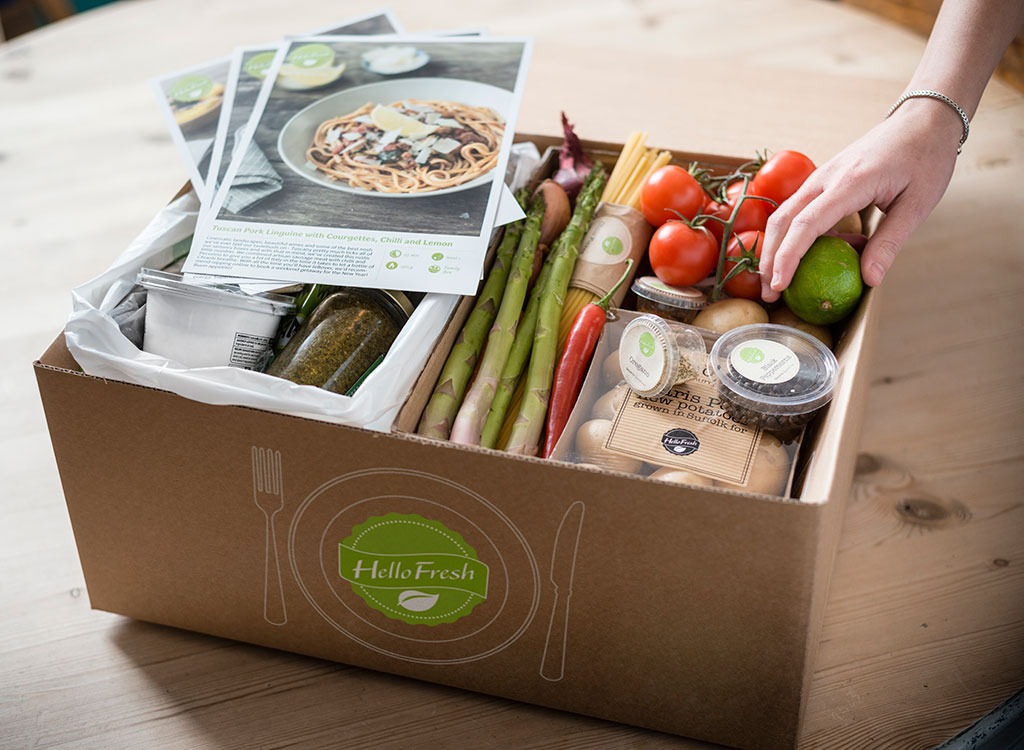 But the kitchen truly is where you're going to uncover your abs, so it's time to make home-cooked meals a priority. That's where these delivery services come in. Rather than sacrificing something else in your schedule, cut out the work week trips to the supermarket, the guesswork of meal planning and the long cook times. These services replace them all with convenient boxes delivered right to your door. With meal plans this simple and delicious, losing weight with a packed calendar is a breeze.
Our top picks meet a broad range of needs, so you can find the best serving for your schedule and slim down goals.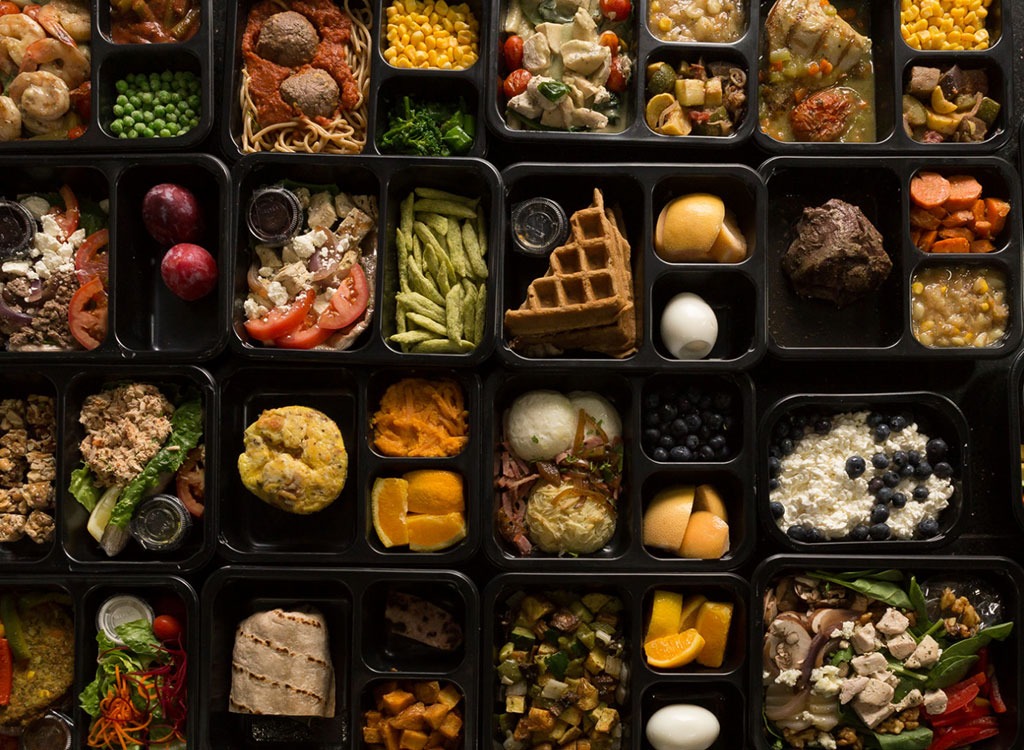 Best For: Picky eaters or high-performance athletes looking to eat healthier
The Lowdown: If you're looking to lose weight, you've probably heard of or dabbled in the Mediterranean diet, a plan that centers on lean protein like fish, plenty of veggies and healthy fats like avocado and nuts. Healthy Chef Creations builds ready-to-eat meals that follow this eating pattern — which researchers have linked to improved heart health, lowered cholesterol and weight loss. Further bragging rights: All their meals are free of fillers, GMO's, preservatives, nitrates and hormones.
Cooked by spa chefs, Healthy Chef Creations can also customize a plan that fits your personal preferences and any special dietary needs for even the pickiest or most specific of eaters such as soy-free, dairy-free, gluten-free, low-carb, low-sodium, vegetarian, vegan and much more. Their meal plans range from those can fuel high-level athletes to ones that will help dieters whittle their middles though you can also order your meals a la carte. The weight-loss meal plans also come with free consultations in which you get personalized help on all aspects of weight loss, including planning your menus, activity programs and behavioral counseling.
Sample Meals: Acai French toast with wild berries, tuna tabbouleh wrap, blackened tofu with mango salsa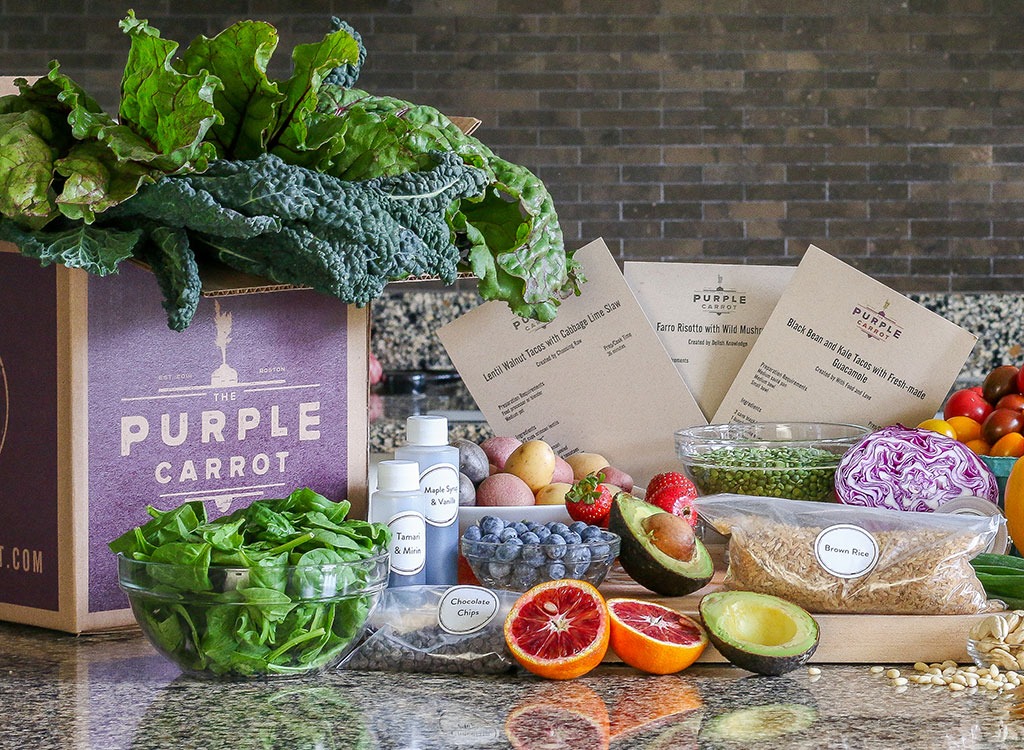 Best For: Those looking to lose weight by shifting to a vegan or more plant-based lifestyle
The Lowdown: You know it's not just a fringe movement when even Harvard research proclaims that those on a vegetarian or vegan diet lose more weight than those who aren't. This organic plant-based meal-kit delivery service based in Boston ships healthy boxes to 25 states throughout the Northeast and mid-Atlantic regions.
To take the effort out of what can be a drastic lifestyle change, The Purple Carrot makes it easy for people on any diet to eat more plant-based foods. All of their plans provide all the raw, pre-measured ingredients you need to cook healthy meals and snacks at home. Every box contains step-by-step instructions, taking the mystery out of vegan cuisine. The meals — though they're curated by top plant-based chefs, cookbook authors and bloggers — are designed for busy lives; most recipes take only 30-40 minutes to prepare. Since their recipes utilize healthy staples to promote weight loss, you can polish off seconds of that taco salad with chipotle lime sauce guilt-free.6254a4d1642c605c54bf1cab17d50f1e
Sample Meals: Spinach frittata, Chana masala with basmati rice, avocado Nicoise wrap with new potato salad, lemon coconut bars, no-bake granola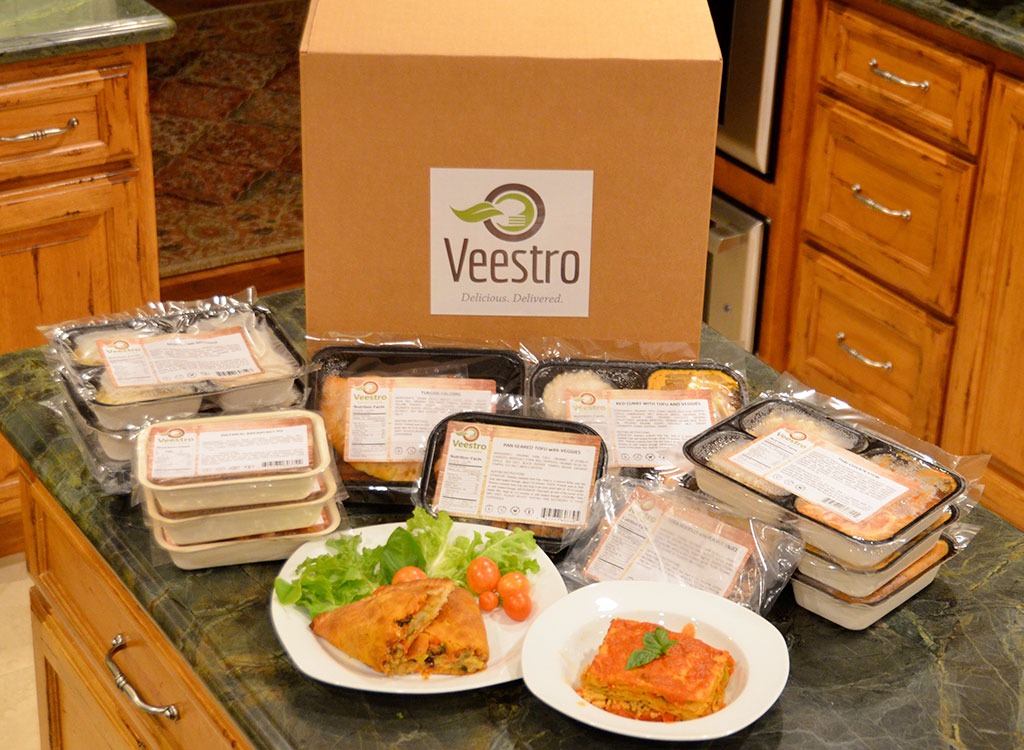 Best For: Kitchen klutzes who'd rather outsource the cooking
The Lowdown: Helmed by a brother/sister duo who believe everyone should have access to nutritious, health-conscious whole foods, Veestro is a nationwide meal delivery program that sends vegan entrees directly to your door. Geared towards folks who only have time to dream of nightly home-cooked meals, their packages target your specific needs from weight loss to lactose intolerance.
The meals are all non-GMO and free of preserves, and prepared fresh by Veestro's gourmet chef, Jose Aramayo. And the ingredients are sourced from organic produce farms. The meals are packed with hunger-squashing protein and fiber, a dream team for dieters, to rev up your metabolism. And those looking to further amp up their weight loss efforts can also try special meal and juice programs, which offer low-calorie, filling dishes with gluten- and peanut-free options available. To eat, simply reheat on the stove or in the oven or microwave.
Sample Meals: A typical Veestro day might have you indulging in an oatmeal breakfast pie, roasted beet and kale salad, Thai chick'n stew, hand greenade juice and raspberry tofu "cheezcake."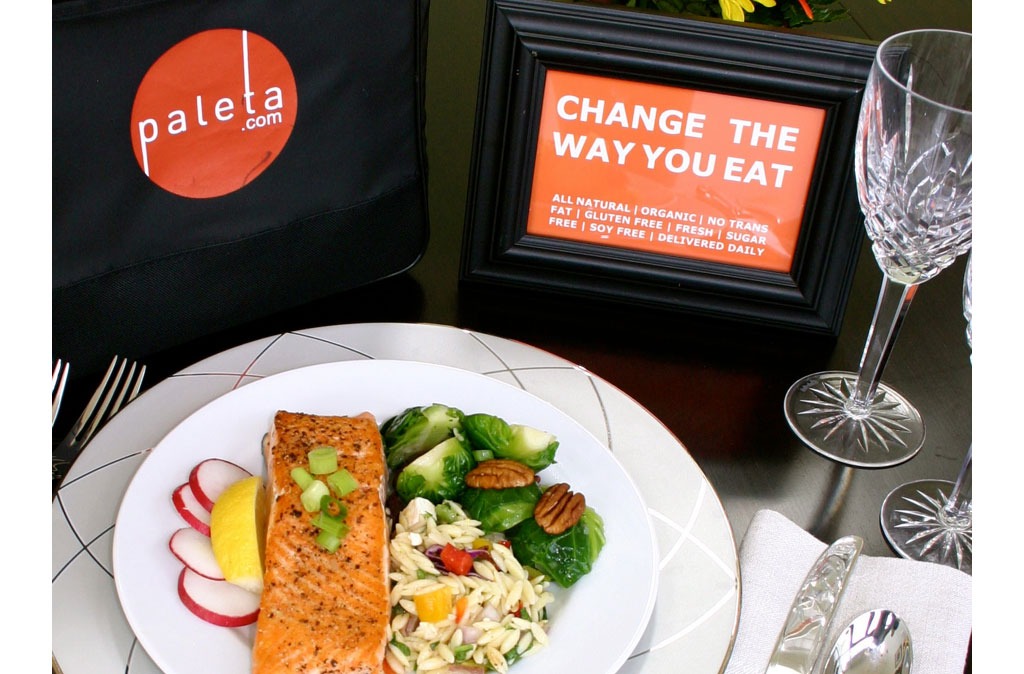 Best For: Those who want to jumpstart weight loss by juicing or drop pounds for their wedding
The Lowdown: Offering a variety of food and juice cleanses, PALETA takes "farm to table" to next-level heights as it's the first certified green kitchen in Southern California. Currently available for delivery throughout California and select areas of Arizona and Nevada, this meal delivery and cold-pressed juice detox company relies on ingredients sourced from local farms, cruelty-free ranches and responsible fisheries.
Craft your custom plan if you're living in their delivery zone, or try their nationally-available 30-day wedding slim-down to take some of the stress out of preparing for your big day. All of the plans include healthy twists on haute cuisine with flavors you'll love. If eliminating toxins for a healthier immune system, faster metabolism and high energy levels all sounds appealing, juice away the pounds with their cold-pressed juices available in a variety of programs that fit into your schedule. Whether you're fully committed to juicing all day, or like to sit down to a whole foods dinner with your family, there's a juicing plan that's right for you.
Sample Meals: Juices such as the Sonic Tonic (collards, celery, cucumber, spinach, romaine, Bosc pear, lemon) and Kale Kooler (kale, jicama, pineapple, lime, cilantro, serrano); breakfasts like a brown rice tortilla wrap with turkey bacon, egg whites, avocado, roasted peppers and tomatoes; and dinners such as ginger stir-fried jumbo prawns, Asian vegetables, sesame brown rice and low-sodium tamari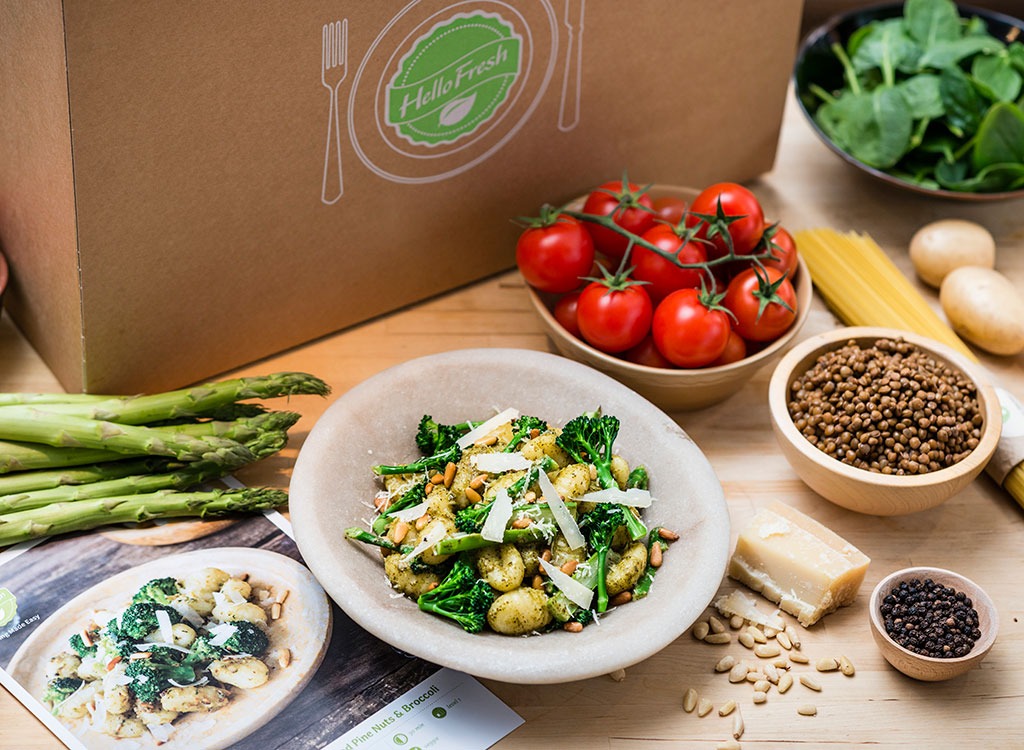 Best For: People who have already lost the weight, and are now looking to maintain it
The Lowdown: This nationally-available recipe kit delivery box will have you cooking cater-quality meals with ease. You can choose from a classic or veggie box created by experienced chefs using fresh ingredients. The kits arrive at your doorstep with pre-portioned ingredients in the exact amount you need to complete a meal, helping eliminate food waste and multiple grocery trips to find specialty ingredients.
Each recipe is developed with an in-house nutritionist, ensuring that they're balanced and healthy in addition to bursting with flavor. Step-by-step recipe cards guide you through the process, complete with a nutrition breakdown so you can track what you're eating. Expect gourmet-quality meals in the comfort of your kitchen in about the time it takes to watch an episode of your favorite sitcom. Hello Fresh also offers flexible subscriptions, allowing you to get a delivery of fresh ingredients every week or "pause" when you know you'll be traveling or too busy to cook.
Sample Meals: Spicy linguine with chicken, cheesy vegetable enchiladas, roasted cauliflower steaks
Images: Courtesy of Hello Fresh, Rachel Doyle Photography, The Purple Carrot, Veestro and PALETA