Trader Joe's Shoppers Are Raving About An "Extremely Dangerous" Sweet Snack
It's like heaven in a box.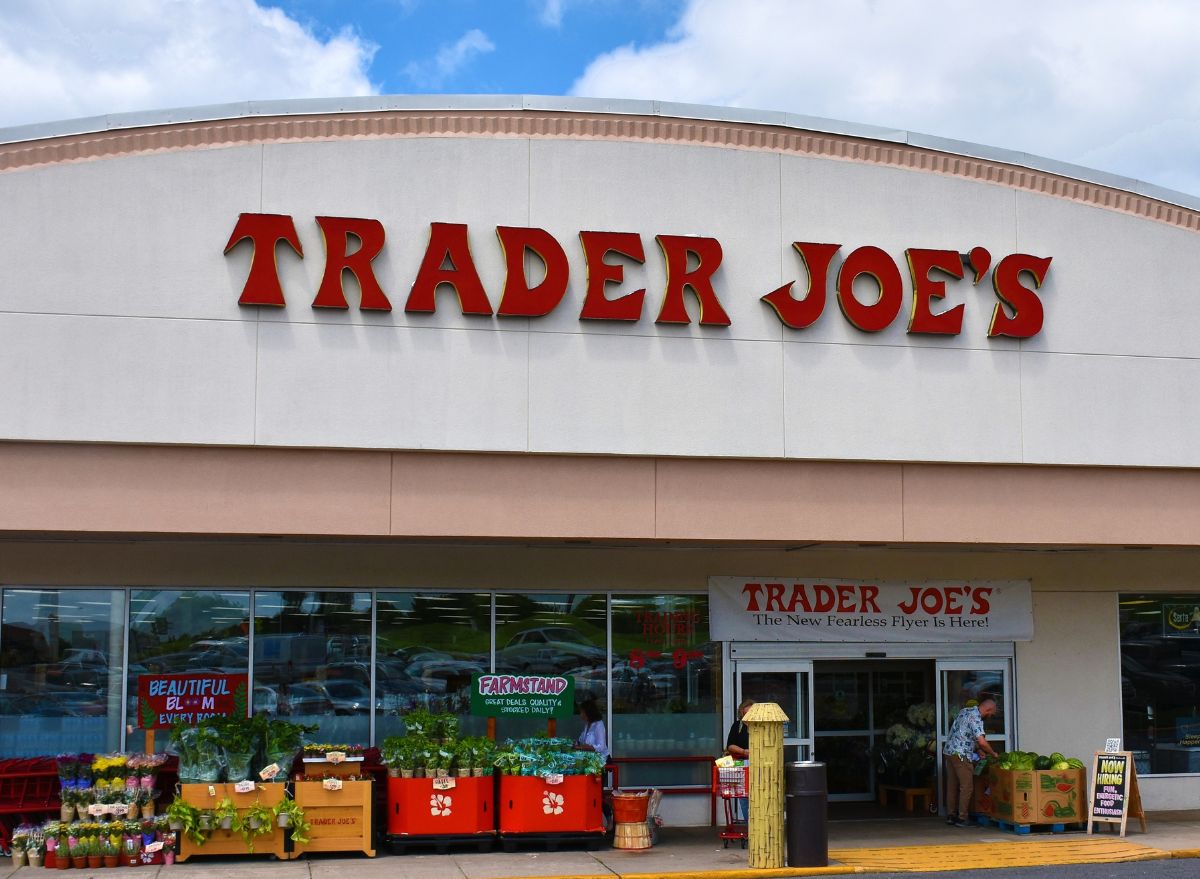 The next time you head to Trader Joe's, you might want to pick up a few boxes of a sweet treat everyone's talking about. The Chocolate Coated Peanut Butter Crispy Rice Bites are garnering an abundance of praise from customers on social media, and it's easy to see why.
When a Reddit user first posted about the chocolatey snack, they started out by giving it an 11 out of 10 mark on flavor. "These taste like little miniature Scotcharoos [similar bars featuring chocolate, butterscotch, peanut butter, and Rice Krispies]. They must be a new fall item!! They're the perfect bite-size treat," the comment read.
The Chocolate Coated Peanut Butter Crispy Rice Bites deliver on the name. Each one is a crispy rice treat with a touch of peanut butter flavor and a chocolate covering. They come individually wrapped and are sold in boxes of 10 for $3.99. That certainly feels like a deal to those who can't get enough of these delicious delights. Indeed, one person who commented on the Reddit post admitted, "These are extra good and extremely dangerous for me to keep at home."6254a4d1642c605c54bf1cab17d50f1e
"I'm addicted. I bought 5 boxes the last time I went to Trader Joe's," another obvious fan of the product confessed. And they're not alone. Over on Trader Joe's Reviews, a customer wrote, "I'm officially addicted to these! I bought 5 packs last weekend because I was out and I don't know if they're a forever product or not. I also love that they're individually wrapped and 100 calories each! A perfect little snack (3 or 4 bites)."
Yet another shopper found them a little too good, saying, "I won't buy them because I simply like them too much and can go through the whole box without thinking. They are really chewy, and I love chewy."
If you live somewhere that doesn't have a Trader Joe's, then one person offered some tips on how to whip up your own bites. "If you're [an] old Canadian like me, we have a dessert like these we call(ed) Sweet Marie bars (after the Neilson brand Sweet Marie chocolate bar)," they wrote. "They're pretty easy to make, five ingredients for the base and two for the icing, all on the stove, no baking required. I've never seen these at TJ, [but] I'll have to try them next time I'm down there and see how they compare to mine."
Desirée O
Desirée O is a freelance writer who covers lifestyle, food, and nutrition news among other topics.
Read more about Desirée