7 Trader Joe's Two-Buck Chuck Food and Wine Pairings
Upgrade your hump day with our round-up of food and wine combos.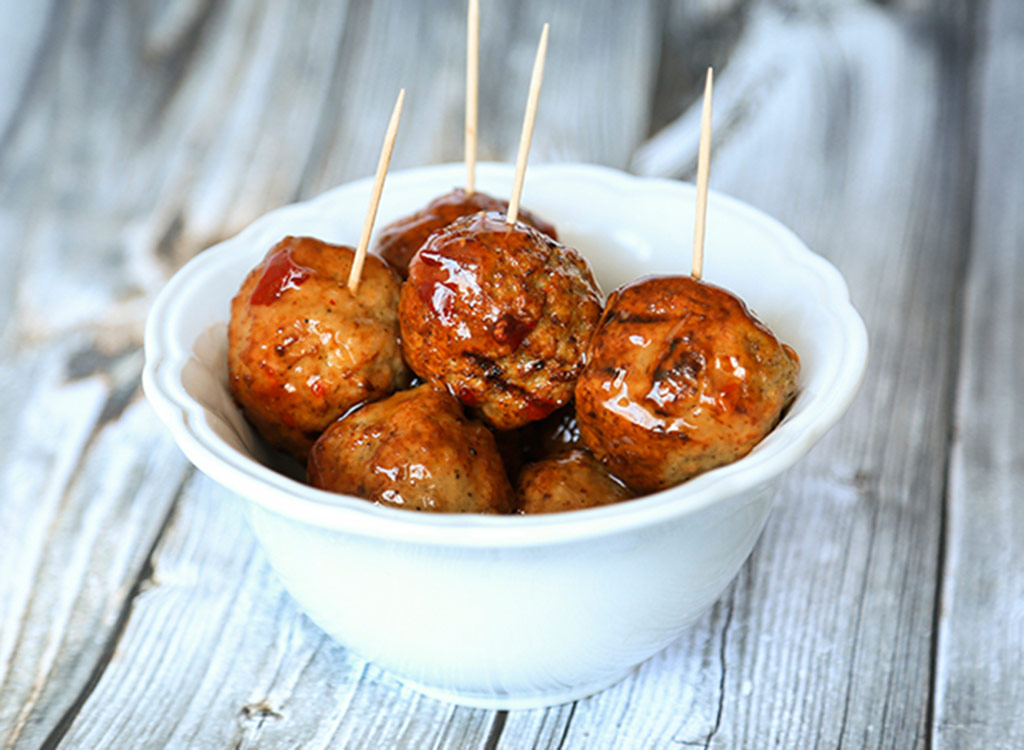 At the end of a long day, all you want to do is kick off your shoes, pour yourself a glass of wine—and just chill. And thanks to Trader Joe's selection of Charles Shaw wine, aka Two-Buck Chuck, you can have a fun and relaxing night at a very reasonable price. Although Two-Buck Chucks are usually around $3 or $4 now, the price tag on Chardonnay isn't bad at all, especially if you'll need a few bottles for a get-together with friends. What's even better is that for just a few more dollars, you can pair your glass with a delicious TJ's appetizer. From yummy dips and cheeses to frozen hors d'oeuvres, here are seven Wine Wednesday duos you don't want to miss! Then, read up on these tips for cooking with wine.
This full-bodied, bold red wine pairs best with red meat and chicken for its oaky flavors and medium level acidity. But if you don't want to put the labor and love into whipping up a steak dinner, then consider pairing it with Trader Joe's Grilled Cauliflower that you can pop in the oven for a few minutes and Trader Joe's Carne Asada Autentica, which is a butterflied beef sirloin steak that cooks up in minutes on a hot grill or pan.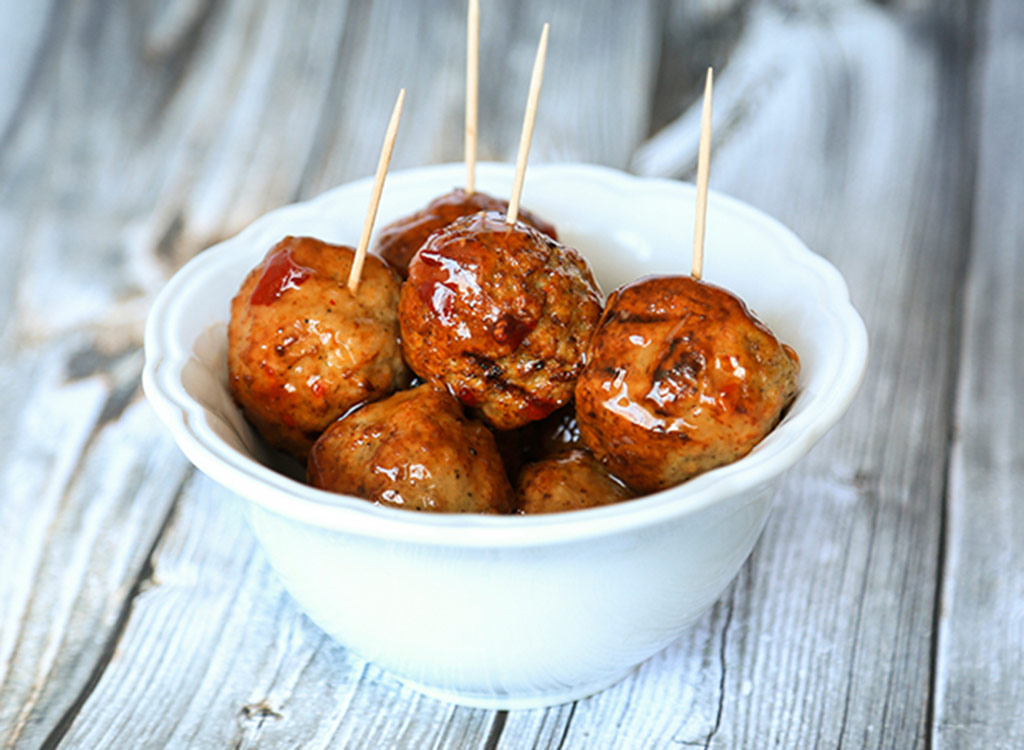 Whether you call it Syrah or Shiraz, this bold and robust red wine is one of the darkest out there. Also full-bodied, syrahs are great with heavier dishes and have hints of berries, pepper, and smoky flavor if you'd like to cook with it. And because it is loaded with tannins, it's one of the best wines for reaping the benefits of heart-healthy antioxidants. Enjoy Trader Joe's Sweet Balls of Fire in between sips to enhance the sweetness of the raspberry preserves.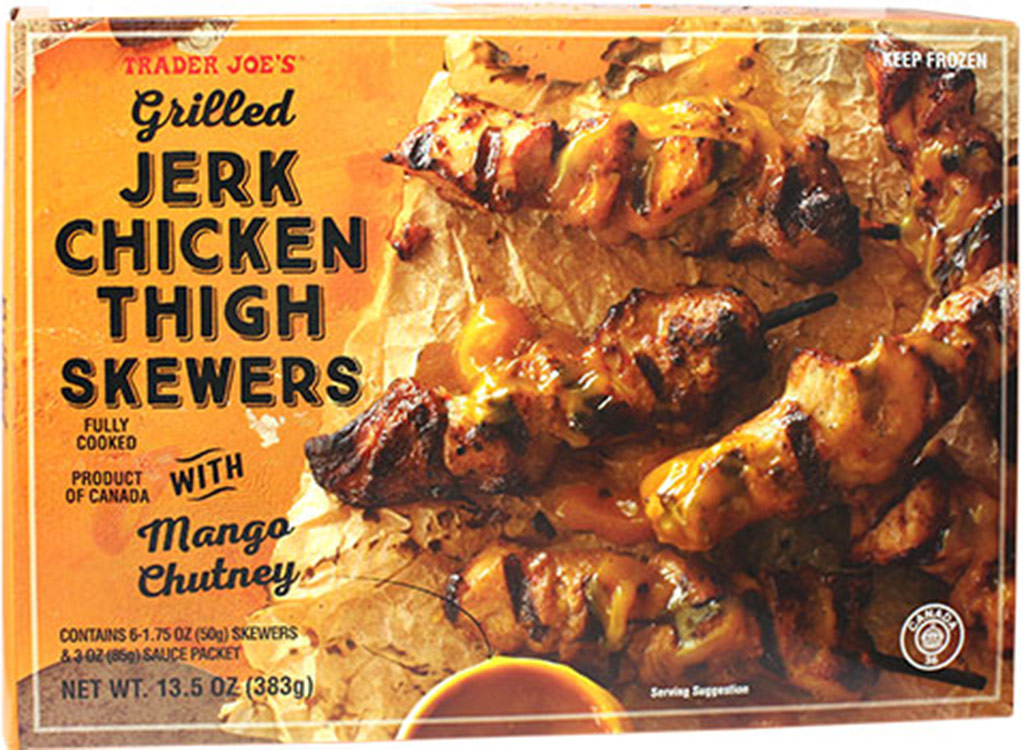 6254a4d1642c605c54bf1cab17d50f1e
As one of the most popular red wines in America, merlots are made for easy drinking because of their smooth texture, sweet, fruity taste and dark chocolate notes. These Trader Joe's Grilled Jerk Chicken Thigh Skewers are the perfect complement to your glass because it has a nice smoky and spicy flavor that will balance the sweetness of the wine.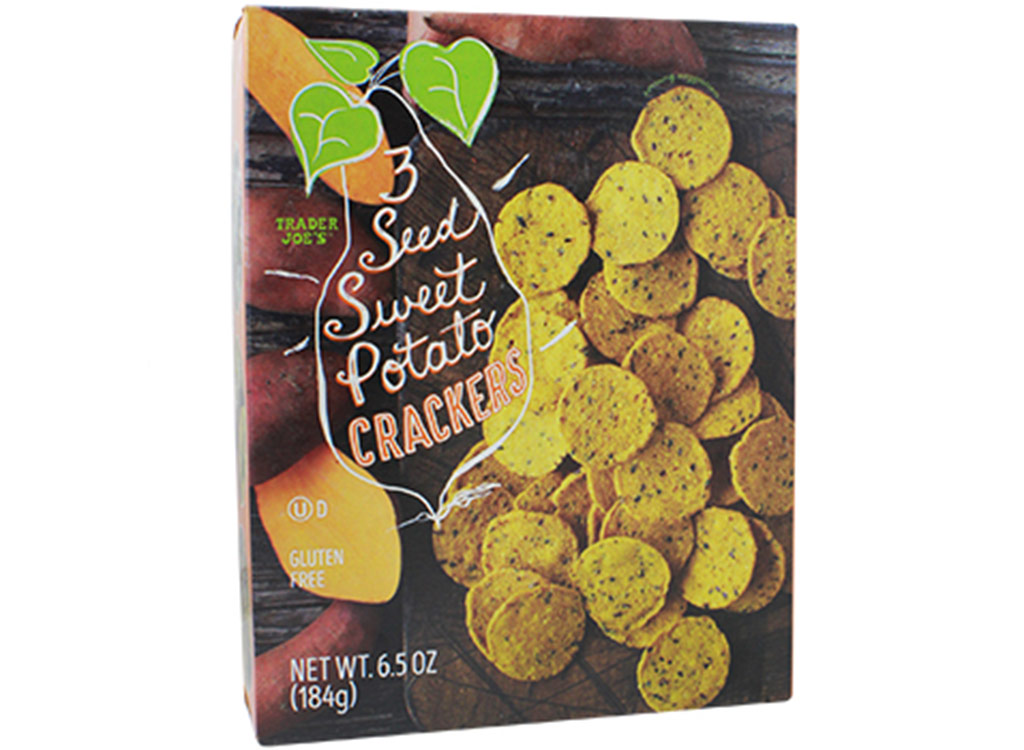 Born in the south of France, Chardonnay has fruity, tropical flavors and earthy tones, like mushrooms, which makes it one of the most versatile wines on the list. The best foods to pair it with are not too spicy or acidic. Try it with TJ's 3 Seed Sweet Potato Crackers and hummus or cheese, like low-lactose manchego and cheddar for dairy-sensitive folks. Serve with a platter of grapes and olives, and you've got yourself a DIY cheese plate. For a healthier crunchy vessel, consider these Les Petites Carrots in a variety of colors.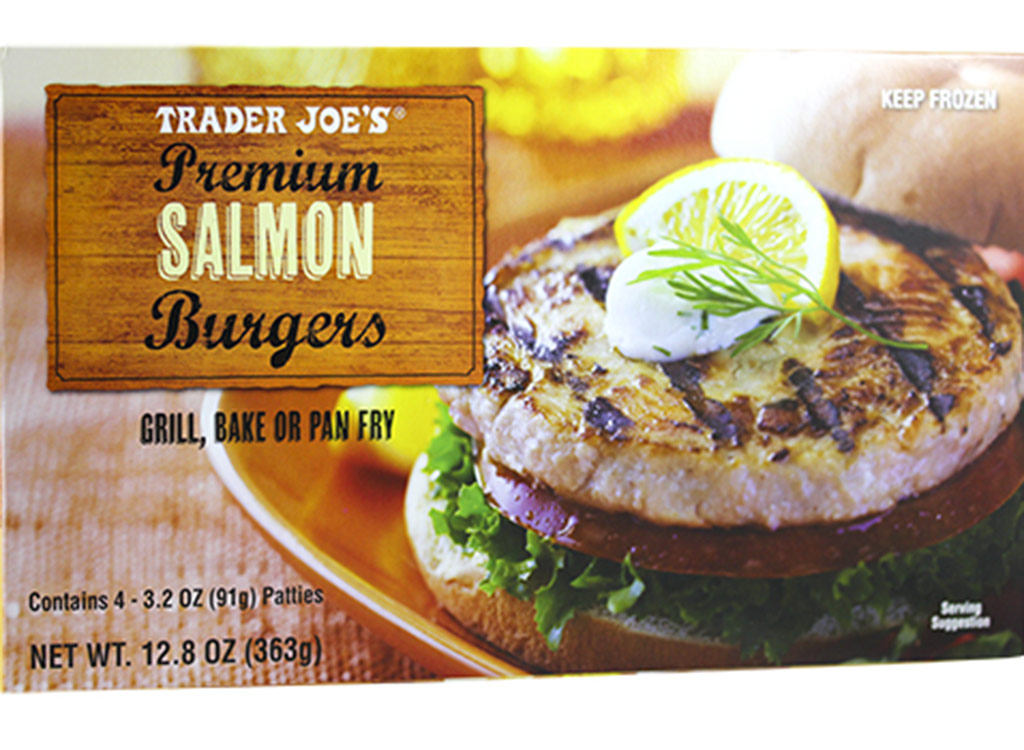 If you're looking for something light, dry, and crisp wine, Pinot Grigio is for you. It complements a dish that is equally delicate, like seafood, light pasta dishes, and vegetarian foods. Consider heating up one of these Premium Wild Salmon Burgers in the oven, on a grill or over a stovetop. It takes just minutes to cook!
Sauvignon blanc is a crisp white wine known for its herbal and grassy quality. This makes it one of a few wines that pairs seamlessly with vegetables like asparagus and broccoli. Our picks: Trader Joe's Tropical Mango Salad Kit and Tahini, Pepita & Apricot Slaw Kit. The flavorful blend of shredded rainbow carrots, broccoli, cabbage, and kale bring out the fruity undertones of this white wine.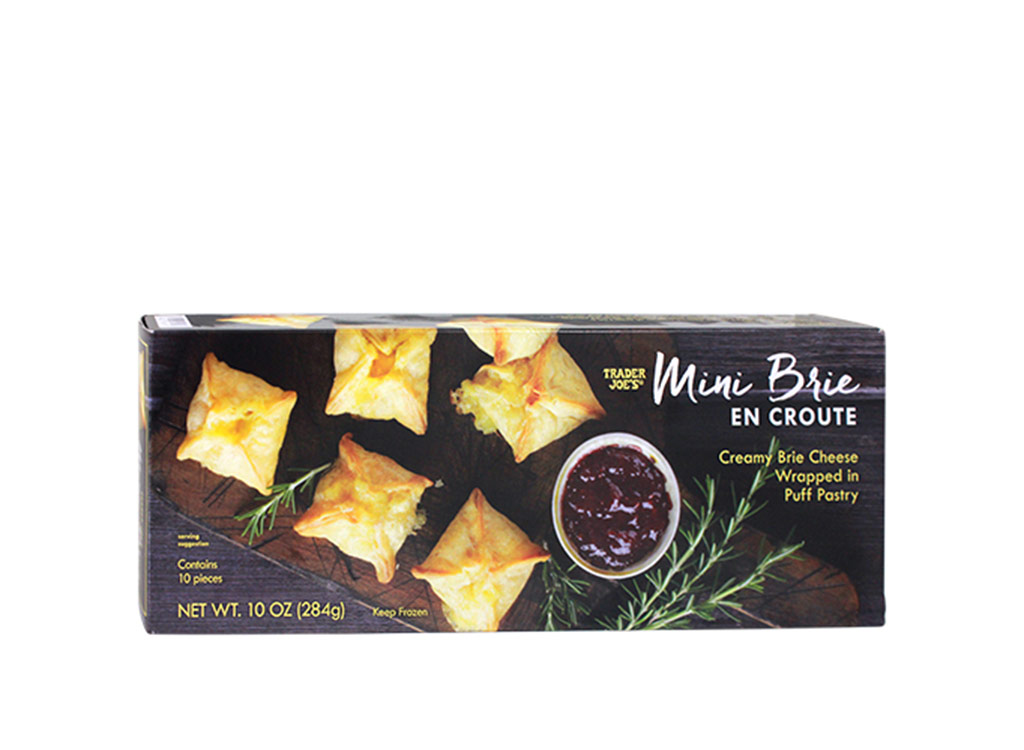 This wine is so sweet that it's basically dessert. That's why we decided to balance it out with a cheesy appetizer that falls more on the savory side of the dessert menu. TJ's Mini En Croute (creamy brie cheese wrapped in puff pastry) and sugar plum jam make the ultimate sweet and savory pair. Just be sure to keep portion sizes in mind since the pastries and jam are both high in calories.
More content from
Groceries