Trader Joe's Revamped Its Beloved Mac and Cheese and Customers Are Calling It "Vile" And "Grainy"
The alleged recipe change is not for the better, according to shoppers.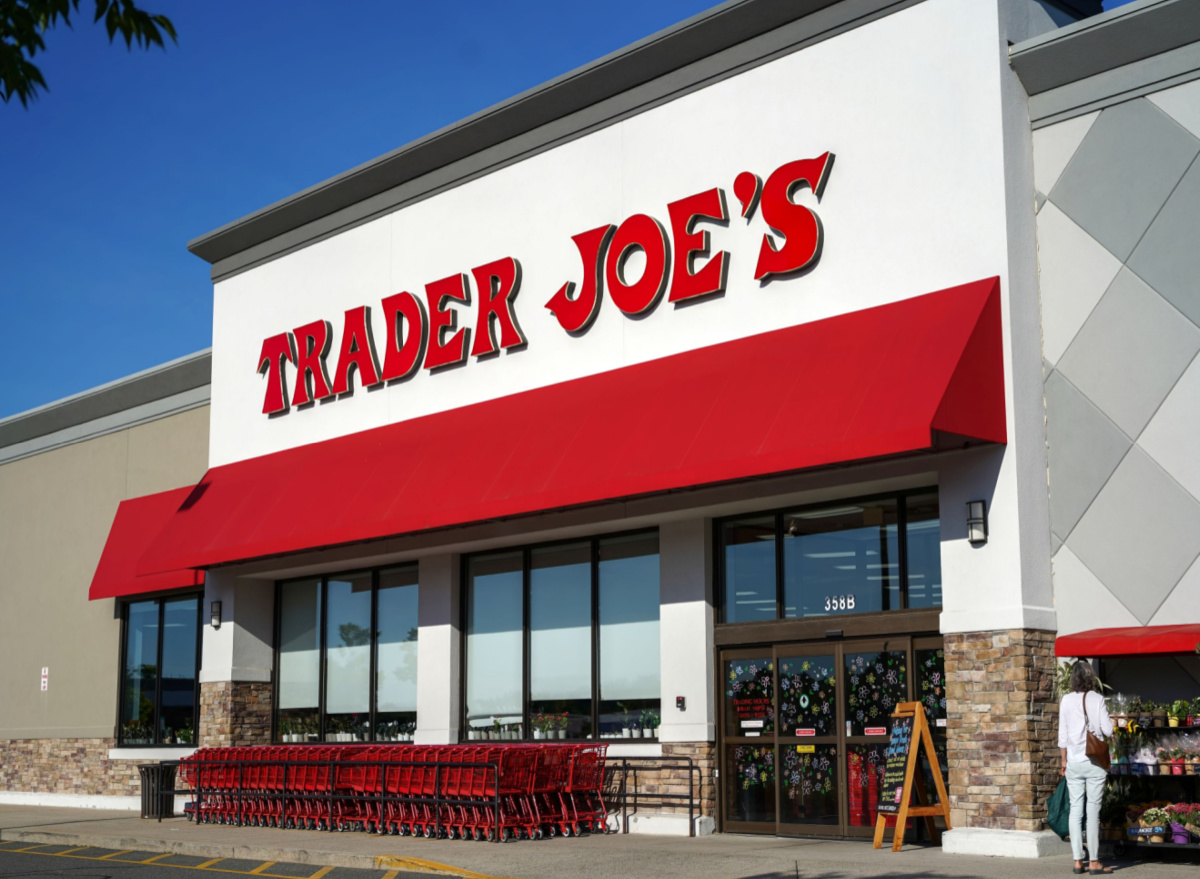 While boxed mac and cheese is an easy option when you need to make a meal in a pinch, not all of the products are winners. One Trader Joe's variety has even elicited a warning from a customer.
In a Reddit thread entitled "a repeated warning about the orange-boxed mac and cheese," Reddit user u/momoftheraisin called the Trader Joe's product "absolutely VILE," adding that TJ's has "sneakily changed the powdered sauce mix," which has resulted in a "gluey, slimy fake orange mess."
The Reddit thread has since accumulated more than 120 comments, with many users sharing similar opinions about the boxed item.
One Redditor commented, "Okay good I'm not going crazy! I bought a couple boxes and it tasted off. Not like rancid off, but like…grainy? And the sauce didn't taste as rich or smooth, it tasted bland and like it had been left out for hours to coagulate." Another added, "I used to love that Mac and cheese, would buy it regularly. It disappeared for awhile and returned as this disgusting mess. Super disappointing."
In terms of the reasoning behind the alleged recipe change, one user questioned whether Trader Joe's lost the product's supplier, hypothesizing that it's Annie's, an organic food company owned by General Mills. Meanwhile, another person wrote, "Isn't the TJ's boxed mac and cheese just Annie's without the branding? Not sure if it's true for all the flavors, but I know at least one of them is. So it might be that Annie's has changed their ingredients."6254a4d1642c605c54bf1cab17d50f1e
Among the product's critics, one user who identified themselves as a Trader Joe's employee, wrote that they will ask management to email the buyer because the mac and cheese is "absolutely awful and someone needs to look into it."
We've reached out to Trader Joe's for comment.
Boxed mac and cheese isn't the only TJ's product causing a stir on social media. Last week, Instagram user @traderjoeslist announced that the grocery chain recently released a new version of its brewed ginger beer. In the post's comments section, numerous users criticized the high sugar content of the beverage, which contains 34 grams of added sugar.
Brianna Ruback
Brianna is a staff writer at Eat This, Not That! She attended Ithaca College, where she graduated with a degree in Journalism and a minor in Communication Studies.
Read more about Brianna