The Most Underrated Summer Recipes You Need to Try
Make the most of this season's produce.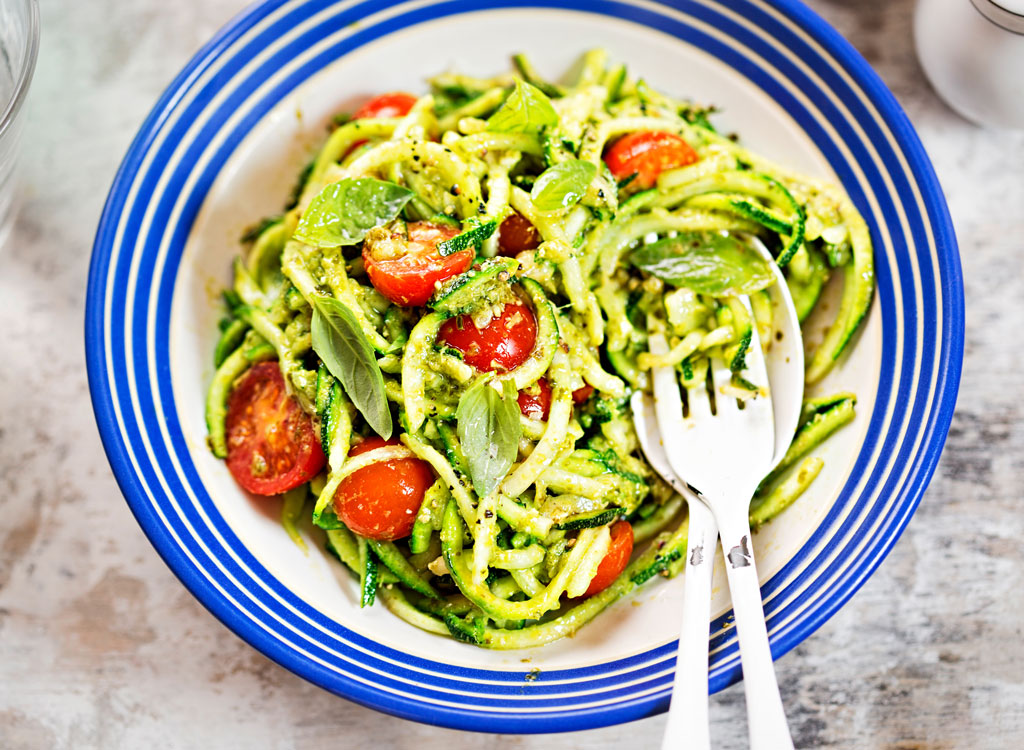 Summertime is here, and the livin' is easy—and the cooking should be, too. Too often, though, you might come across recipes that require a ton of effort. When it comes to enjoying summer's bounty, the work should be minimal, and recipes should let ingredients shine. Here are 33 underrated summer foods that do just that.
These dishes deserve more love on your table in the summertime (and, frankly, all year round). From watermelon juice to fried green tomatoes, these recipes make the most of summer produce. And if you love cooking, sign up for our newsletter to get daily recipes and food news in your inbox!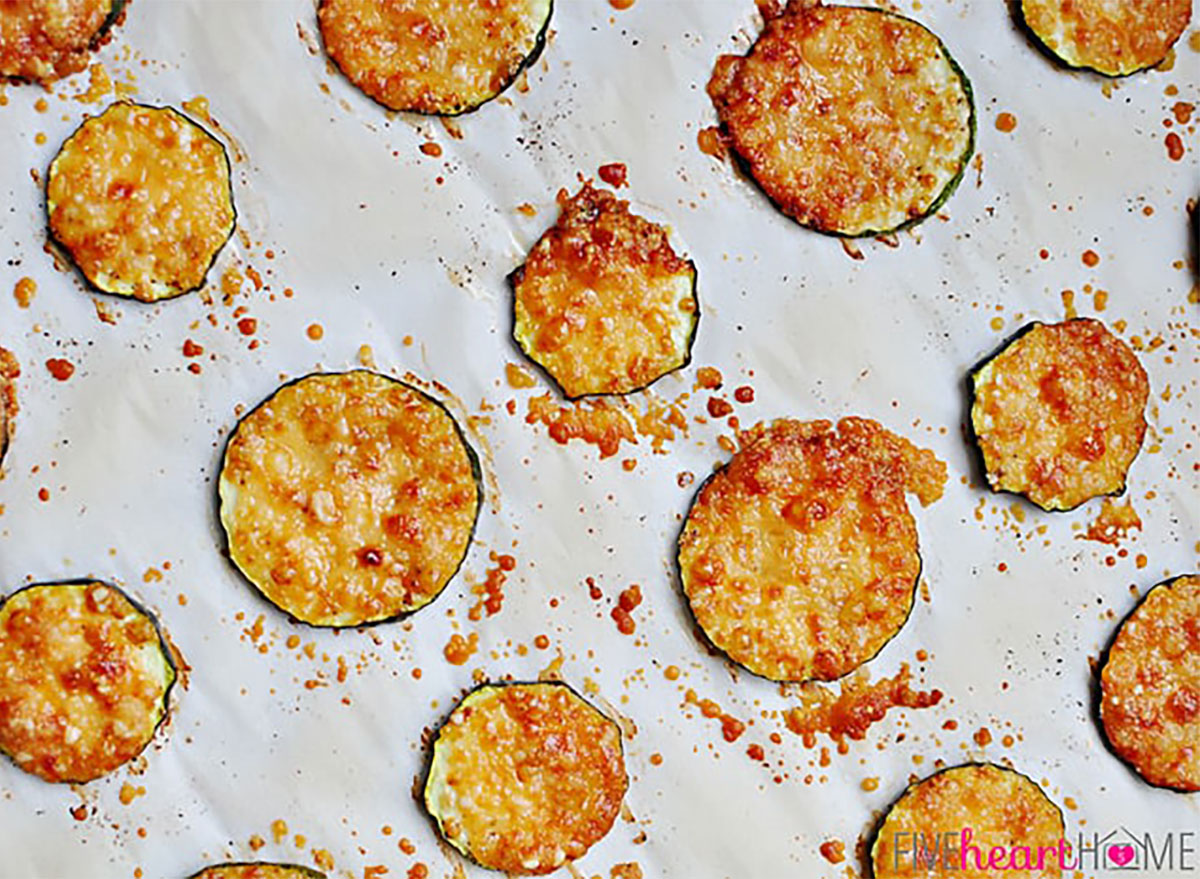 Zucchini in the summer is abundant. What better way to use it than in a two-ingredient recipe? Cheese and zucchini are all you need for this recipe. These rounds would make a perfect late afternoon snack!
Get the recipe from Five Heart Home. 
Zucchini Salad with Grilled Corn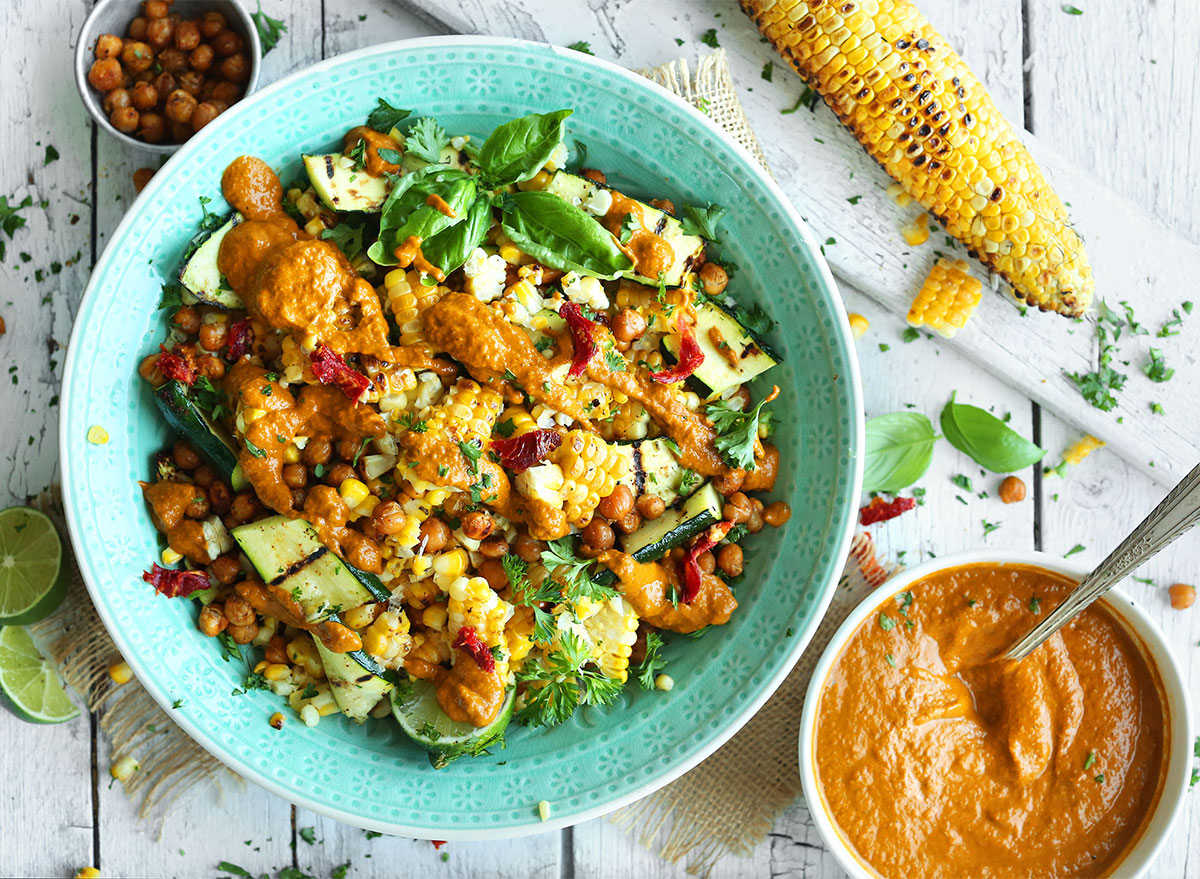 Another great way to use zucchini: in a salad with corn. A sun-dried tomato vinaigrette adds a tangy burst of flavor. This recipe is simple, fresh, and delicious.
Get the recipe from Minimalist Baker.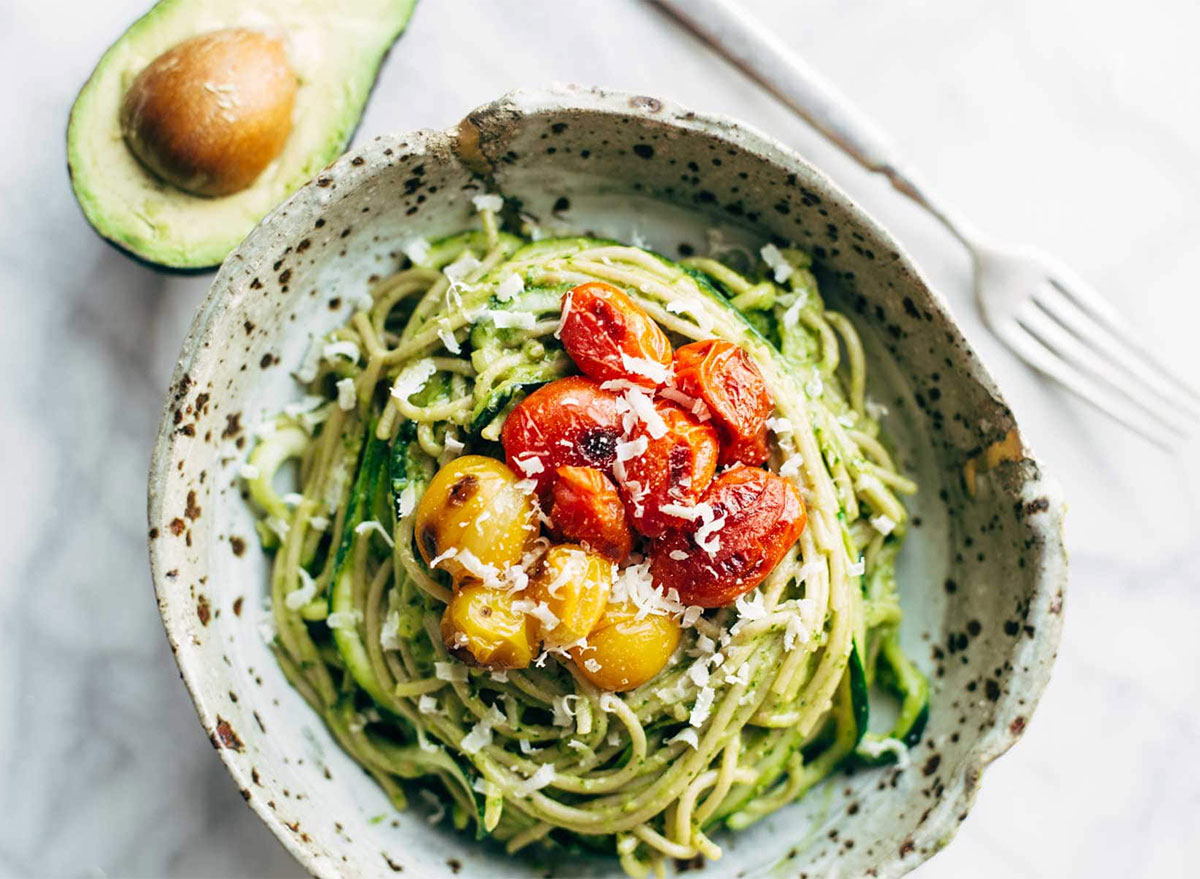 Zucchini noodles, or "zoodles," are never that satisfying on their own. Mix them with some actual pasta, though, and you have a well-balanced dish that has both the nutritional benefits of the zucchini and body from the pasta. An avocado sauce adds a creamy boost!
Get the recipe from Pinch of Yum.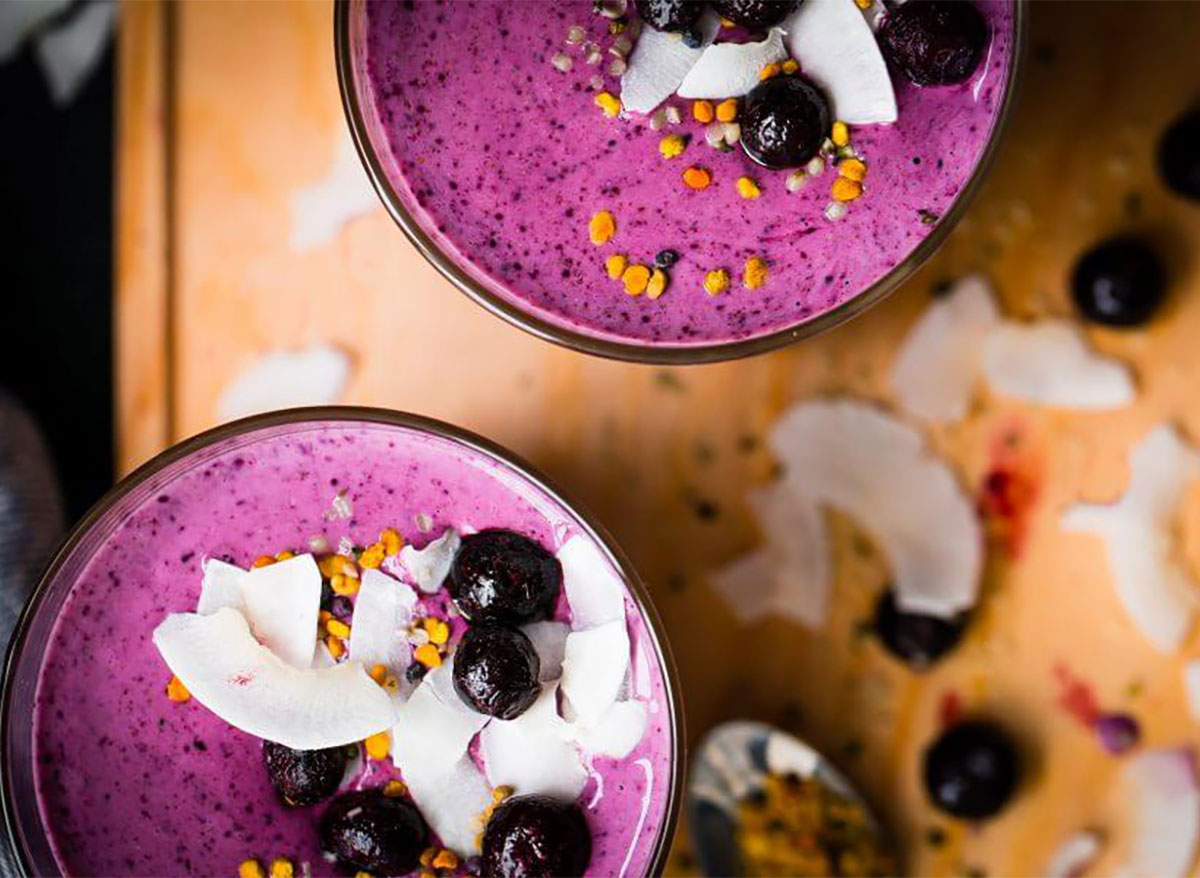 Smoothies don't have to be so complicated, as this simple berry smoothie demonstrates. Simple smoothies are truly an underrated joy of summertime.
Get the recipe from A Beautiful Plate. 
Wondering what to do with all your summer berries? Make a big batch of compote and put it on everything from waffles to yogurt to ice cream. It's versatile, too, as you can change out which berries you want to include.
Get the recipe from Minimalist Baker. 
Who knew that making watermelon juice was so easy? All you need is watermelon, limes, and a blender. It's such a great way to cool off poolside (or in your living room).
Get the recipe from Cookie and Kate. 
Caprese salad, made with just tomatoes, is a classic, but it's overdone. Why not put a cool twist on it by adding watermelon grilled with honey? This new take on the salad is a refreshing appetizer or side (maybe even a main if you just can't deal with this heat).
Get the recipe from How Sweet Eats. 
Fruit salsas deserve more love. They're great with tortilla chips as a snack or as a topping for cooked protein like chicken or fish. And they're so simple to make! Try serving this salsa with fish tacos for an updated take on Taco Tuesday.
Get the recipe from Gimme Some Oven.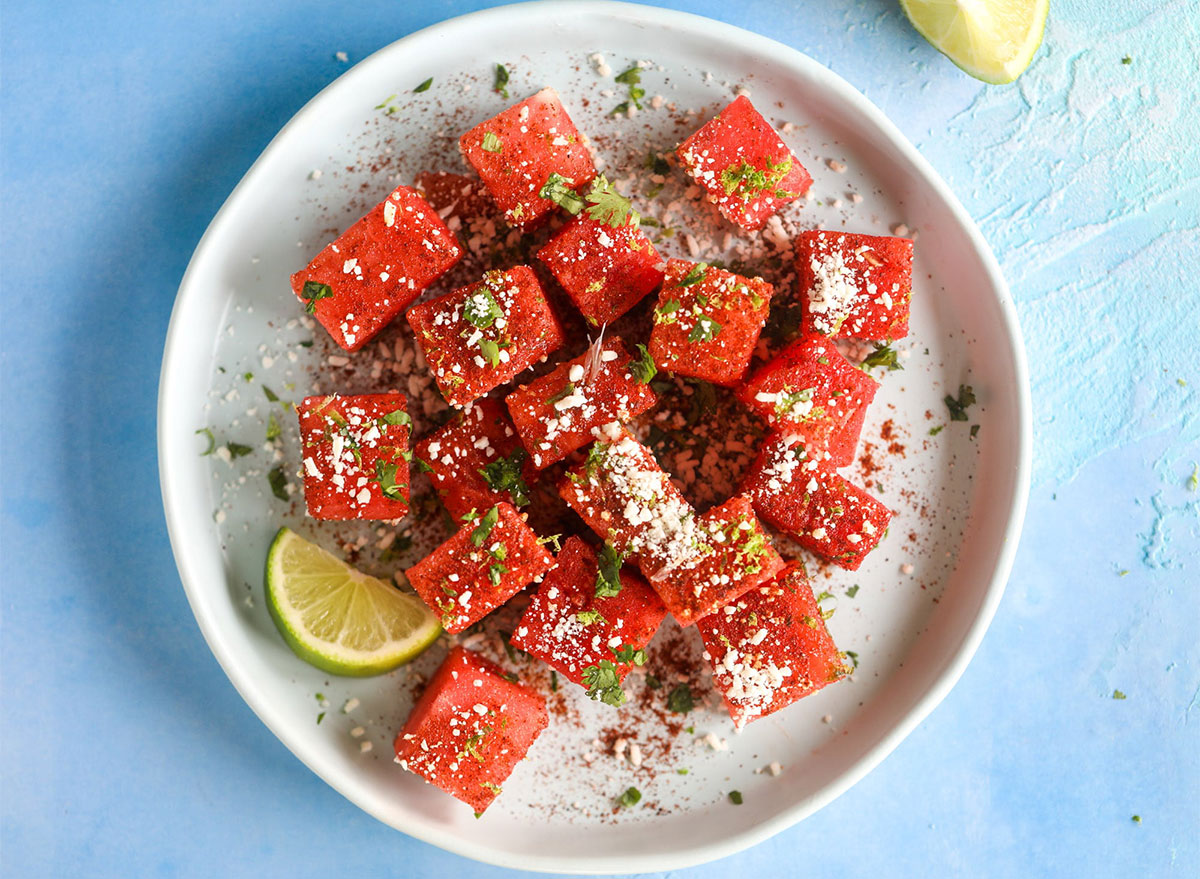 Sometimes, the simplest treats are the easiest to overlook. This chili lime watermelon dish requires minimal ingredients and effort—a win for the summertime.
Get the recipe from How Sweet Eats. 
Tomatoes and cucumbers: Name a more refreshing duo. It's hard to beat this pair in a delicious salad together.
Get the recipe from Eating Bird Food.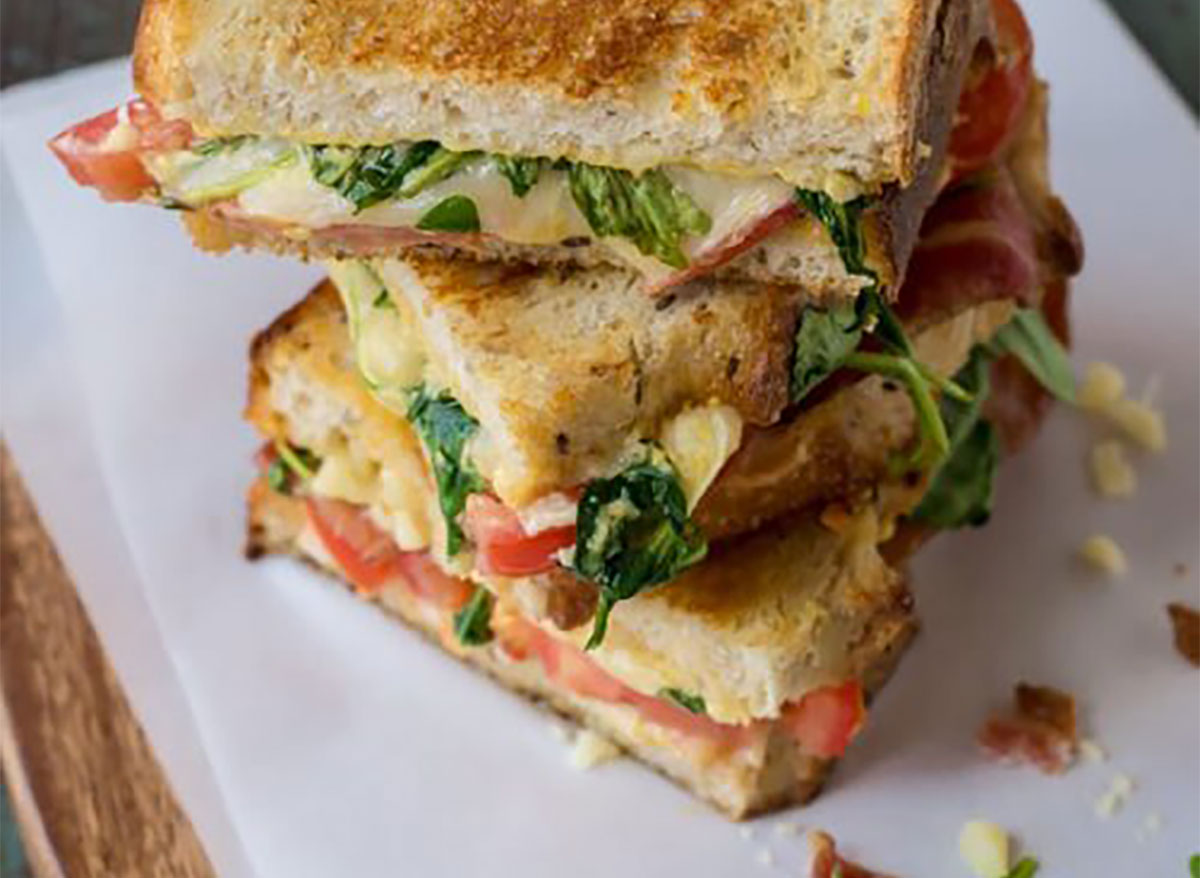 Bacon, lettuce, and tomato are a classic team. Add some melty cheese and you have a filling summer meal without much fuss.
Get the recipe from Well Plated. 
Corn chowder on its own is kind of meh. But add some shrimp to the creamy pot, and you've got a delicious winner that's loaded with flavor and texture.
Get the recipe from Well Plated.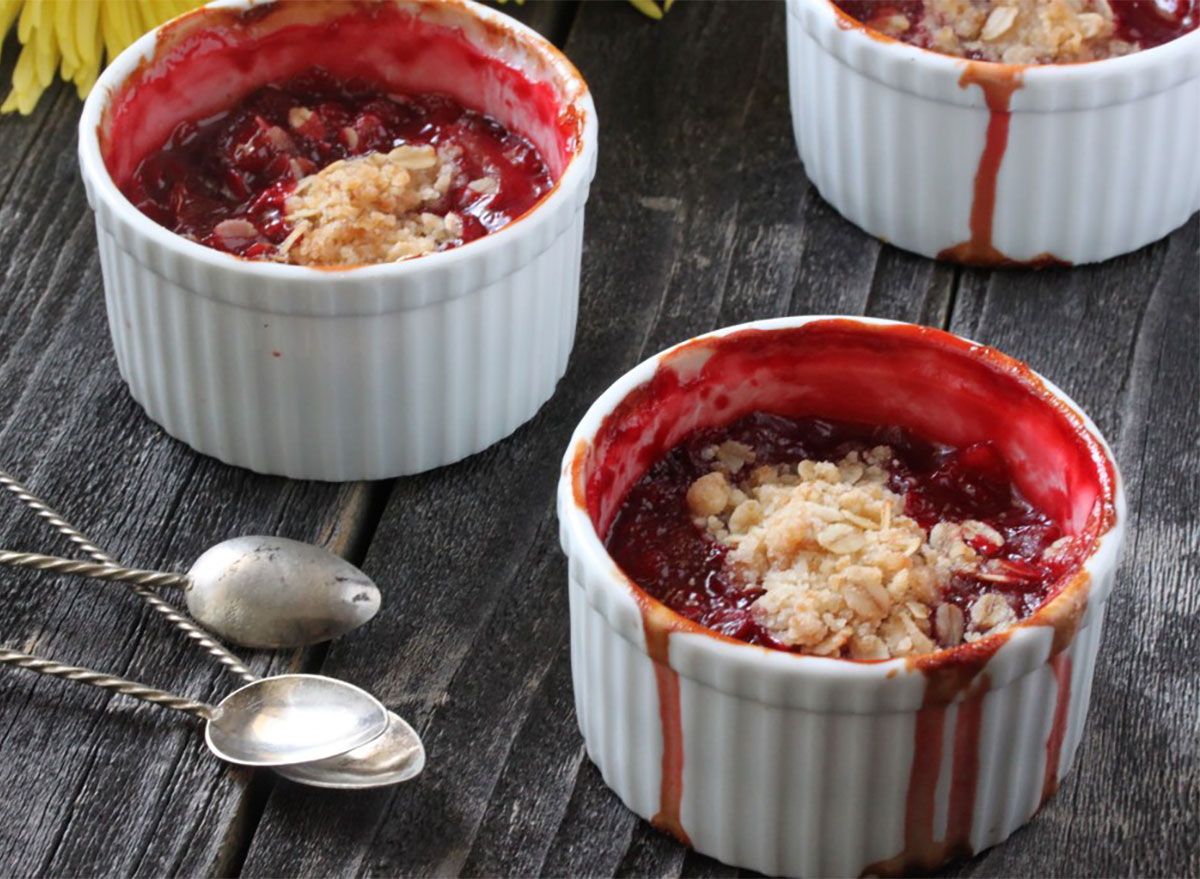 In the spirit of keeping things uncomplicated, especially in the stifling heat of summer, a crisp can be great. It also makes for fantastic leftovers, if you want a dessert that you can stretch for a week.
Get the recipe from What's Gaby Cooking.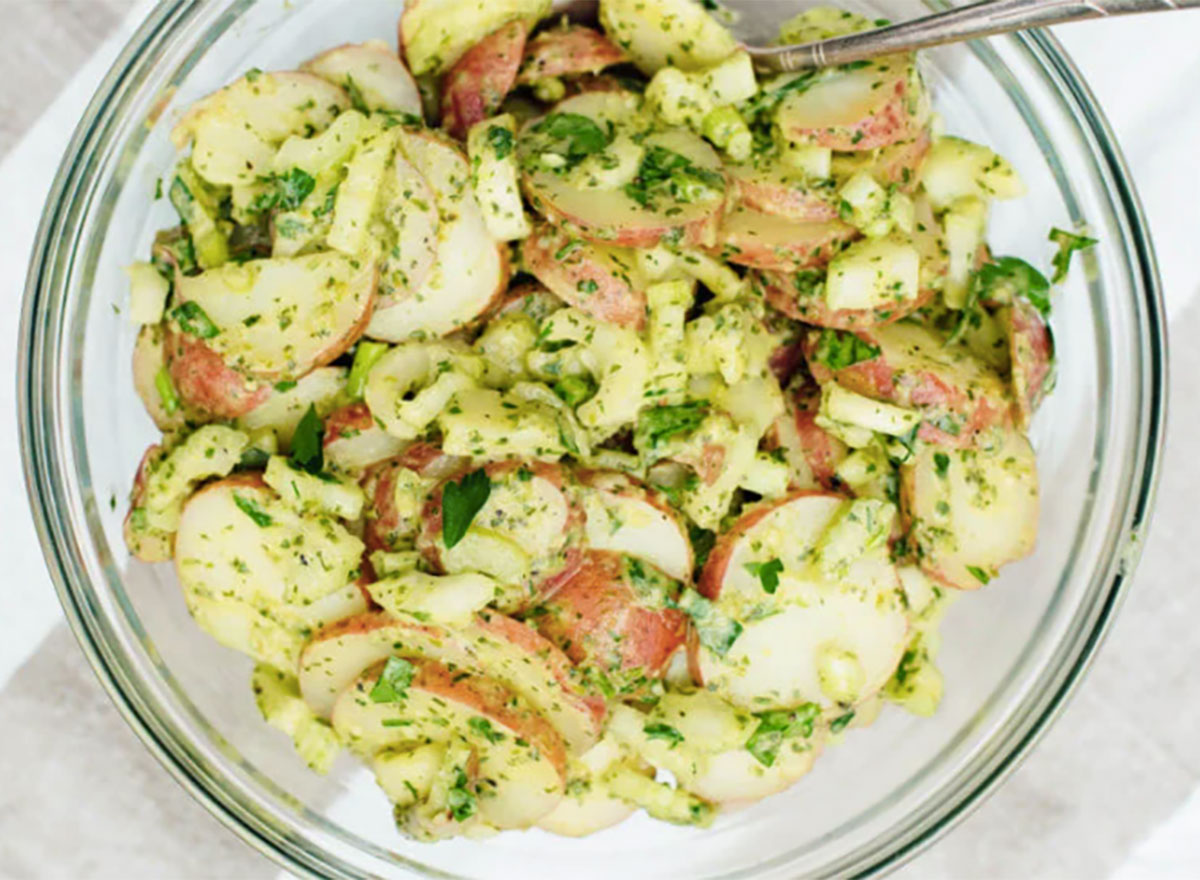 The last thing we want at a summer picnic is goopy potato salad. Enter: mayo-less potato salad! The one is deliciously tangy and fresh with herbs.
Get the recipe from Cookie and Kate.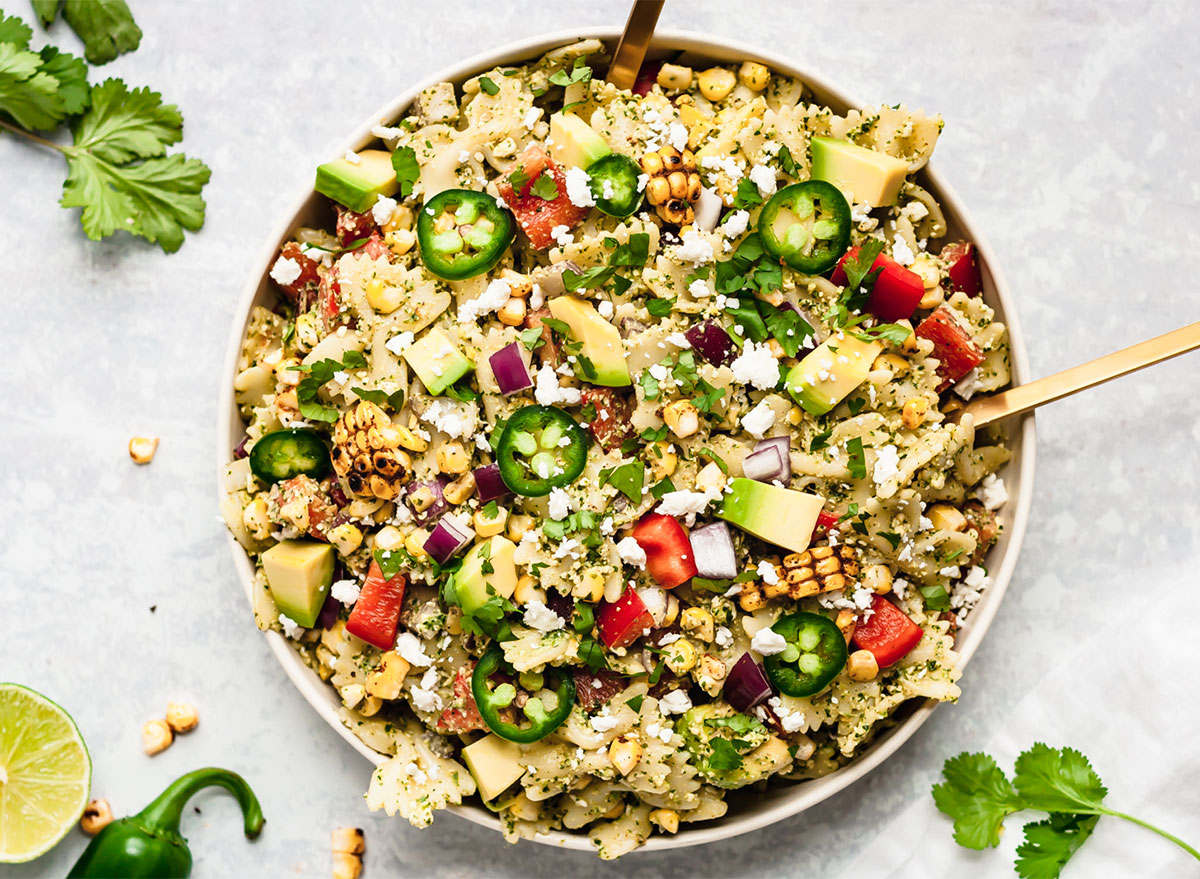 Remember tri-color pasta salads from the potlucks of yore? Snooze. A pasta salad loaded with goodies like corn and avocado, zipped up with cilantro pesto, is a much more exciting version of the dish.
Get the recipe from Ambitious Kitchen. 
You don't need to do much to make a steak that's delicious. Simply grill it and top it with herb butter.
Get the recipe from What's Gaby Cooking.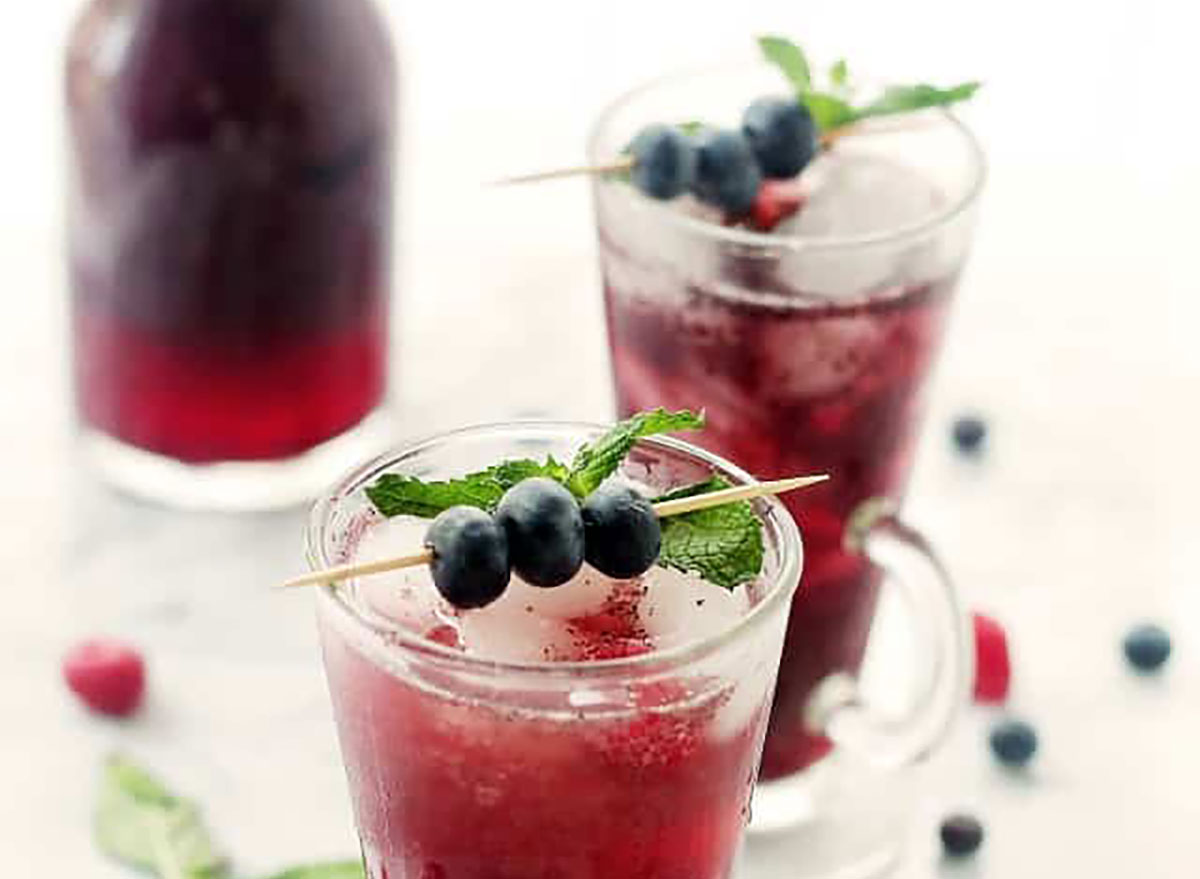 Agua frescas are truly underrated beverages. They're super easy to make, and they make cooling off a whole lot easier. Blueberries are especially great for agua frescas in the summer.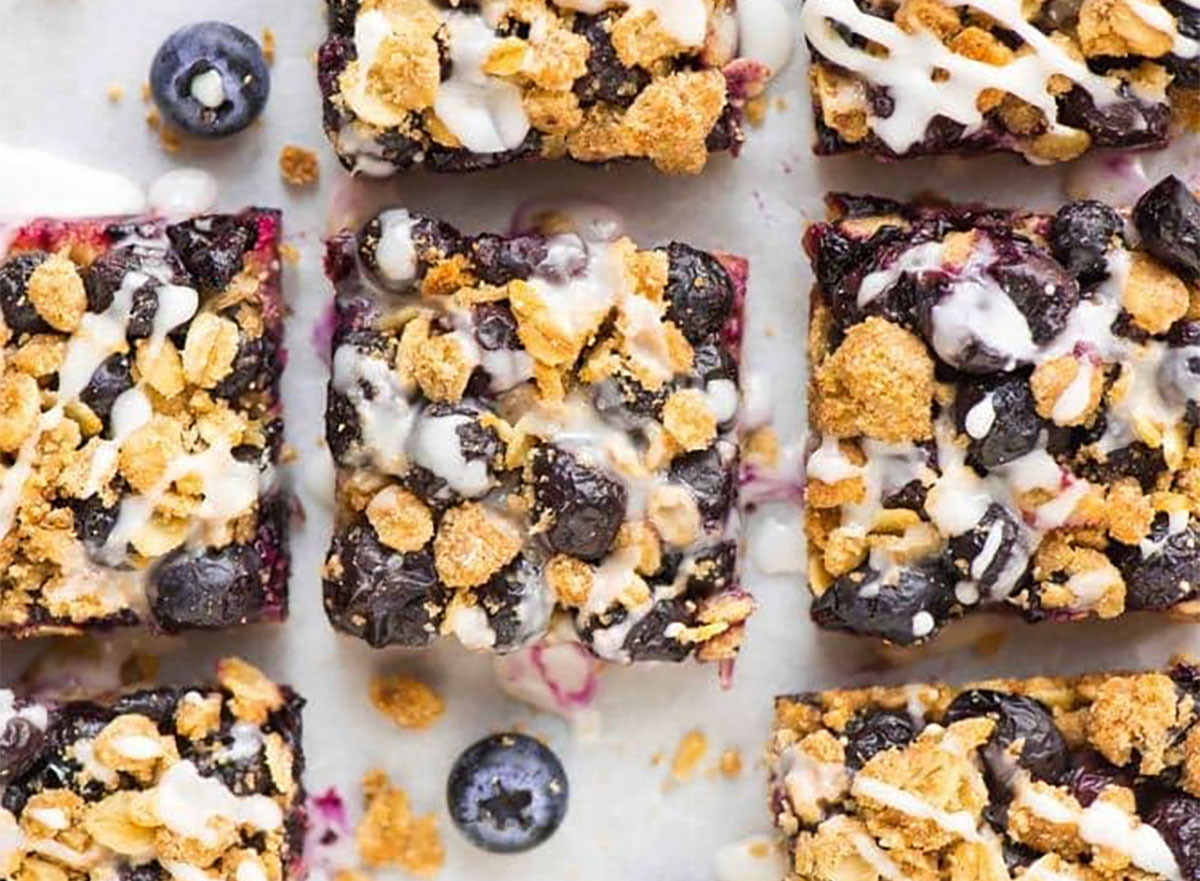 If you're looking for an easy way to use up your berry supply, try oatmeal bars. These breakfast treats don't get enough love, but they should, because they're easy to make and make life easier in the morning.
Get the recipe from Well Plated.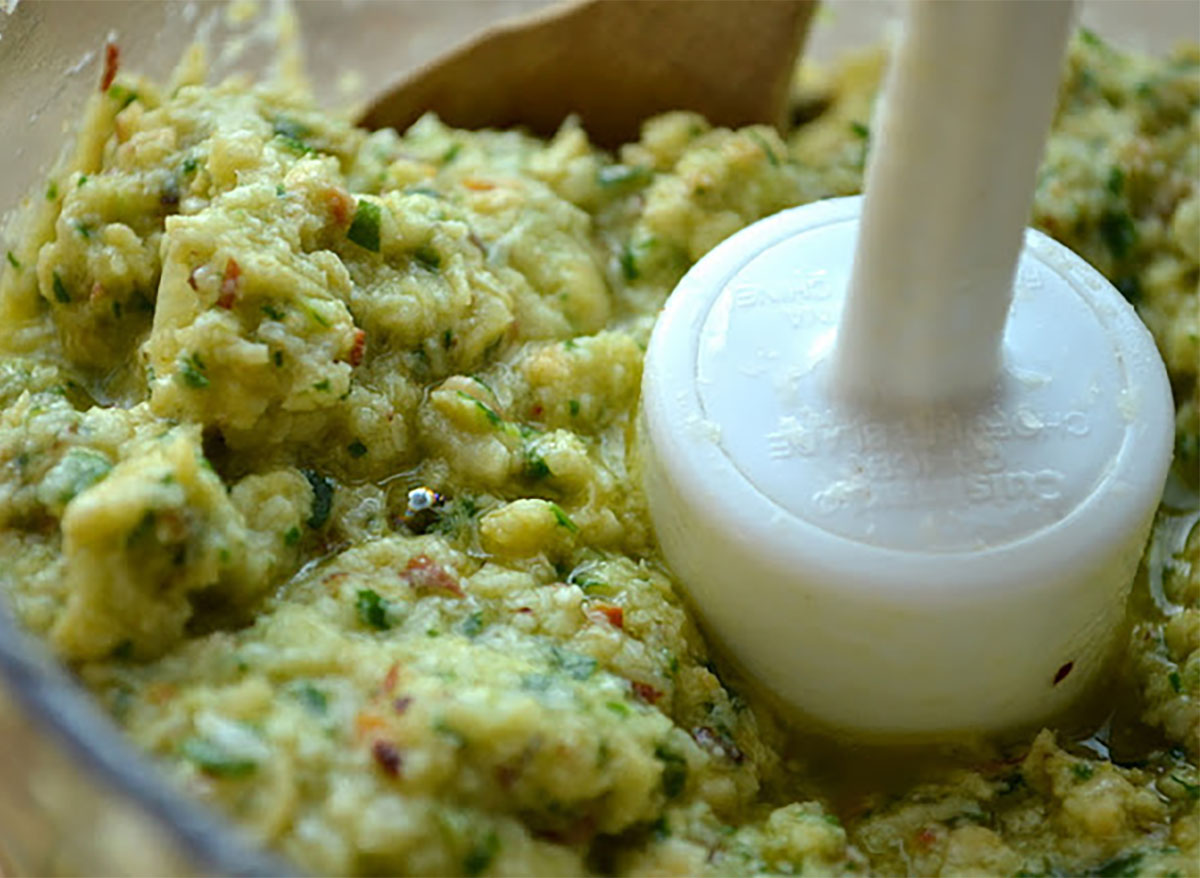 Plain, regular pesto is a classic. But lemon artichoke pesto is exciting. Use it on pasta or as a way to jazz up protein.
Get the recipe from The View from Great Island. 
Scallops may seem fussy, but they're actually incredibly easy to prepare. They're done cooking in about five minutes and taste especially great with mango slaw.
Get the recipe from How Sweet Eats. 
Salmon deserves to be dressed up! Adding Cajun flavors, with a little bit of honey, is a great way to do it.6254a4d1642c605c54bf1cab17d50f1e
Get the recipe from Creme de la Crumb. 
It's summer—let's have a little bit of fun with our pizza! Peaches are excellent pizza toppings, and a little bit of balsamic vinegar gives it a nice tangy punch. Don't forget the gooey cheese!
Get the recipe from Love & Olive Oil. 
Elote is a popular type of Mexican street food, but it doesn't get enough attention in the U.S. It's easy to make and super flavorful thanks to garlic and ancho chile powder. Try serving it at your next cookout.
Sheet Pan Low Country Boil
Low country boils are delicious, but cooking them can be a lot of work. Making a low country boil on a sheet pan is a great way to simplify the process, allowing you to enjoy the seafood and potatoes that a boil is known for.
Get the recipe from The Seasoned Mom.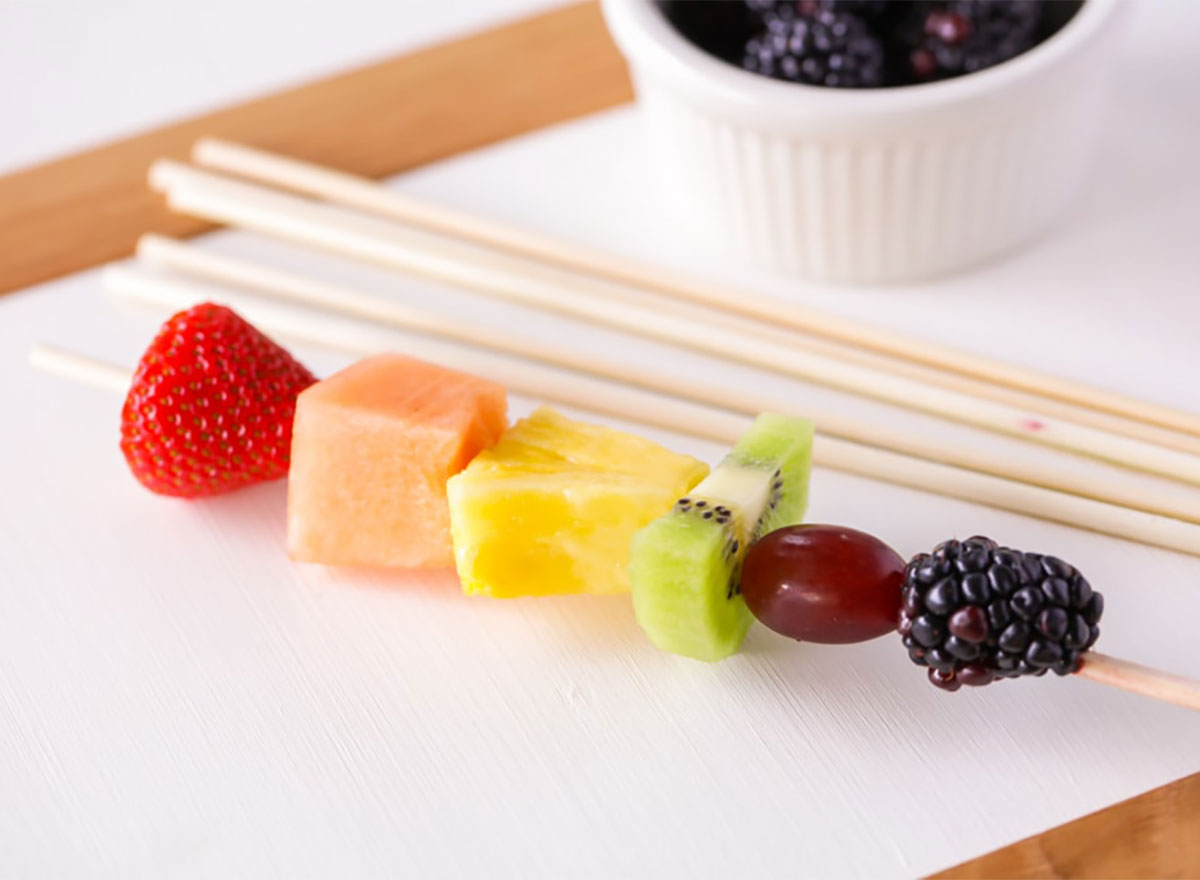 A no-cook, low-prep summertime dish? Sign us up. Fruit kabobs are super easy to put together and make ideal treats for snacking on around the house or as party food. They're also great for kids to snack on.
Get the recipe from Lil' Luna.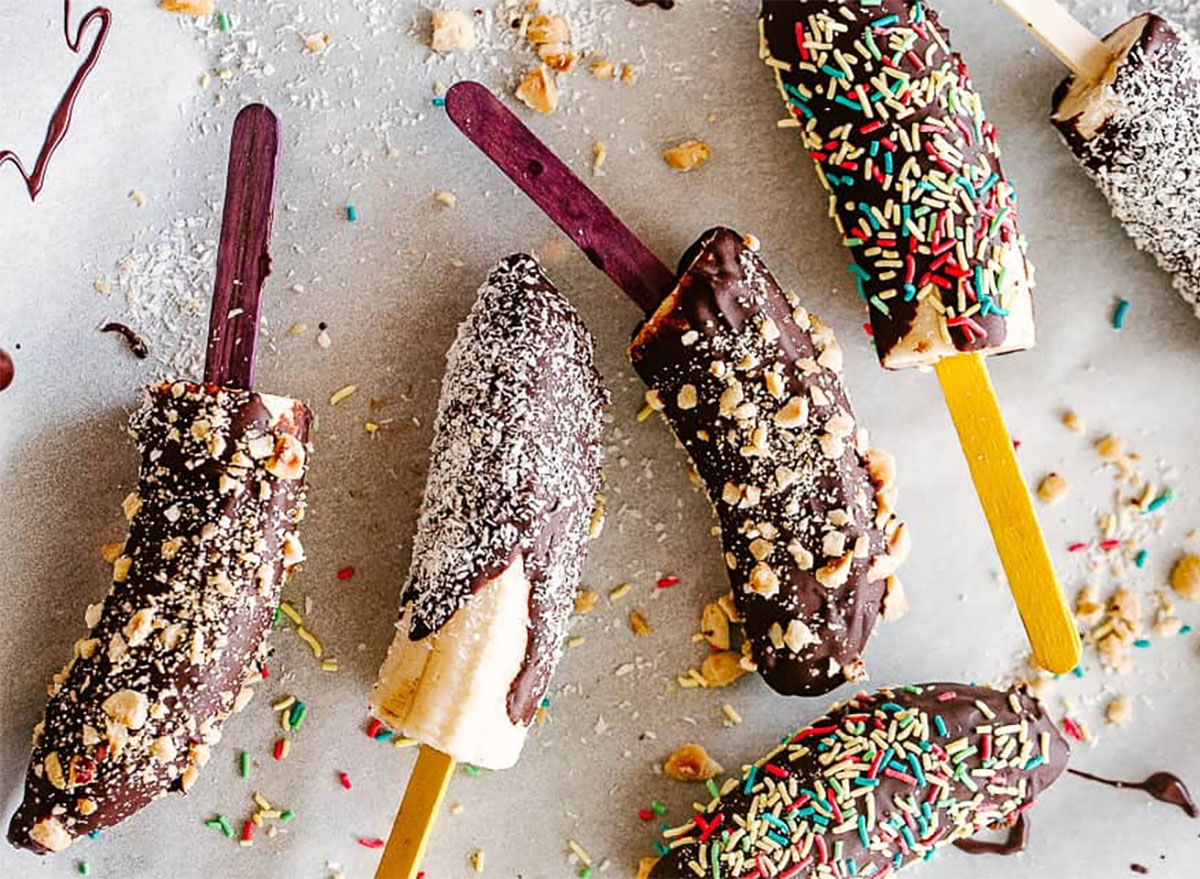 Frozen bananas dipped in chocolate don't get enough love. But they're so easy (and relatively healthy)! You just need a banana, some melted dark chocolate, and toppings of your choice (if any). Just dip, freeze, and eat. That's it!
Strawberry Lemon Blondies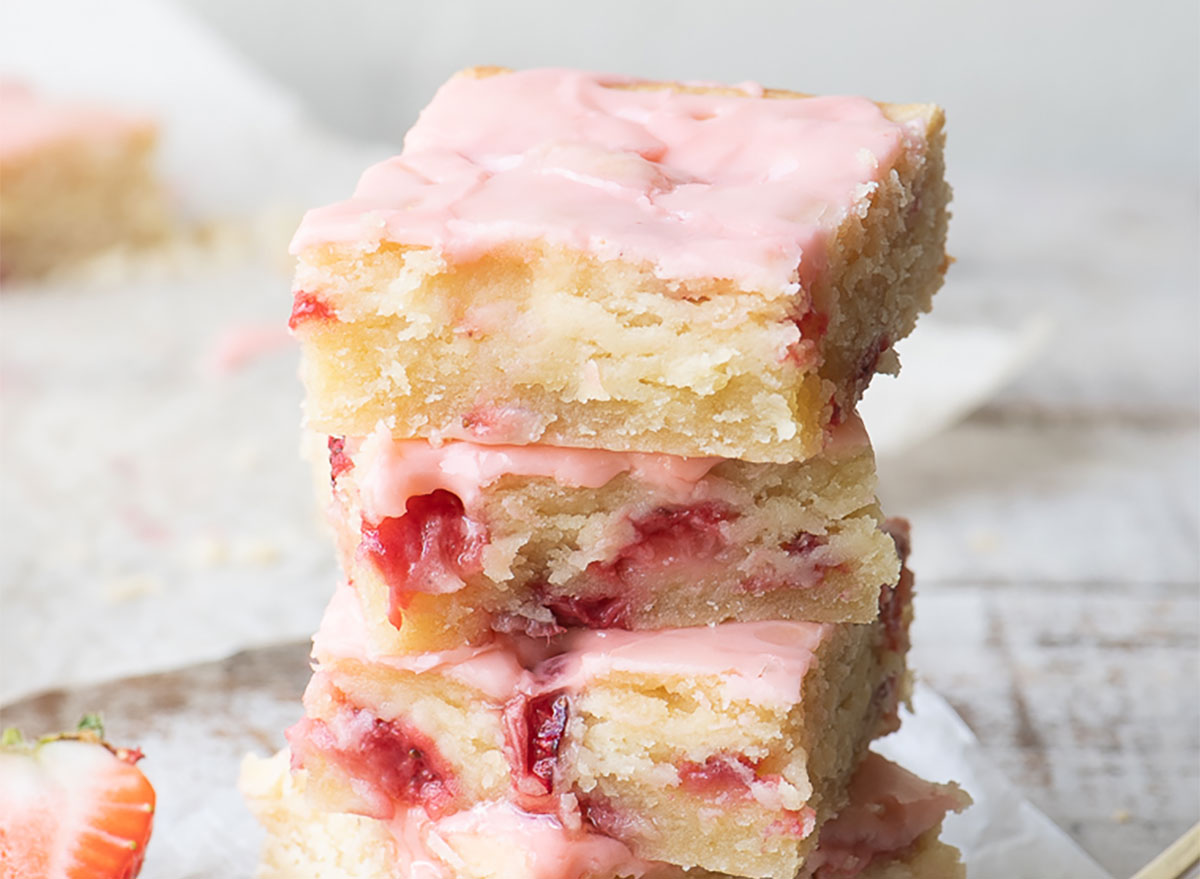 Regular blondies can run dry if you're not careful. And really, they aren't all that interesting. Blondies loaded with strawberries are moist and way more interesting than the run-of-the-mill blondie.
Get the recipe from The View from Great Island. 
Forget about balsamic and red wine vinaigrette. In the summer, it's all about cilantro vinaigrette, to drizzle on salads loaded with corn and avocado or to be used as a shrimp marinade. There are so many possibilities, and it's super easy to make.
Get the recipe from Pinch of Yum.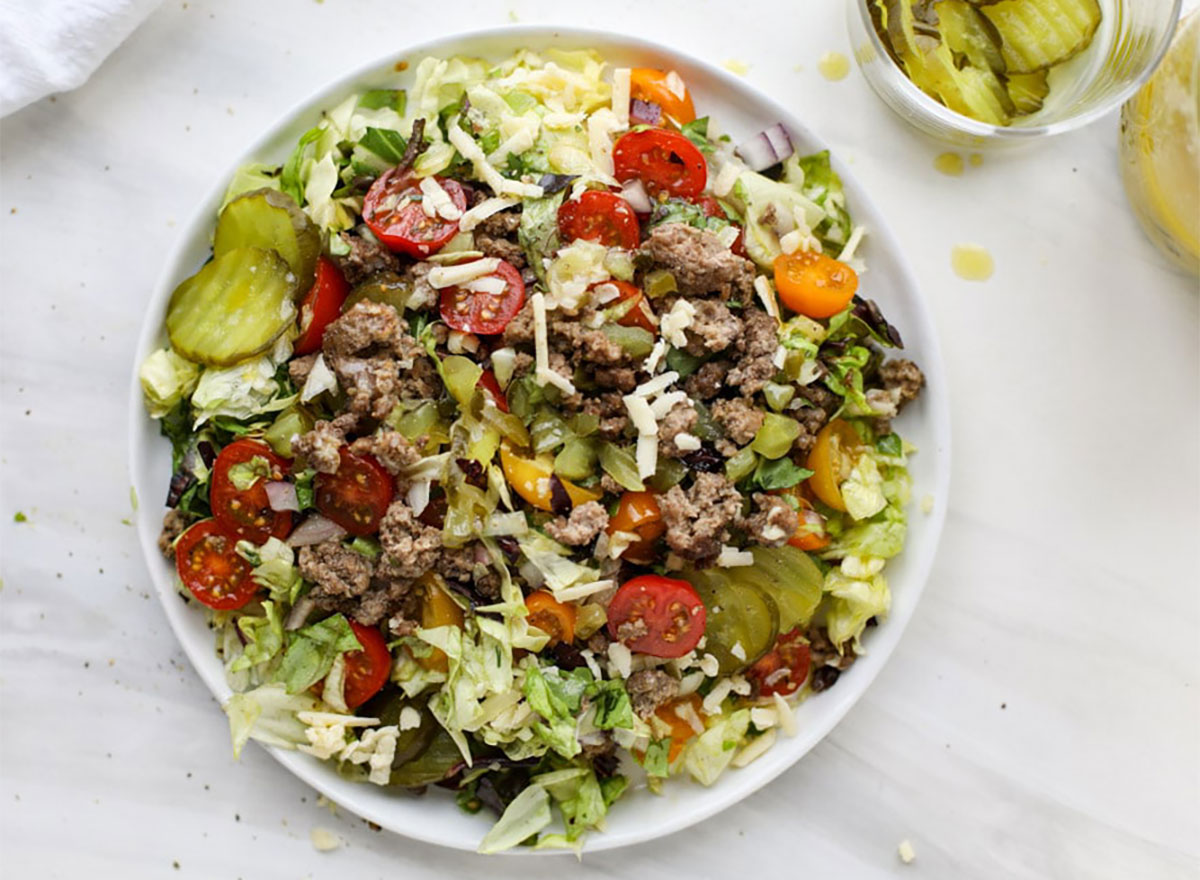 Cheeseburgers are staples of the backyard grill out, but sometimes that bun can be just too much. If you want to lighten things up a bit, try making a cheeseburger salad. There's lots of great texture, and a zingy dill pickle dressing adds plenty of flavor.
Get the recipe from How Sweet Eats.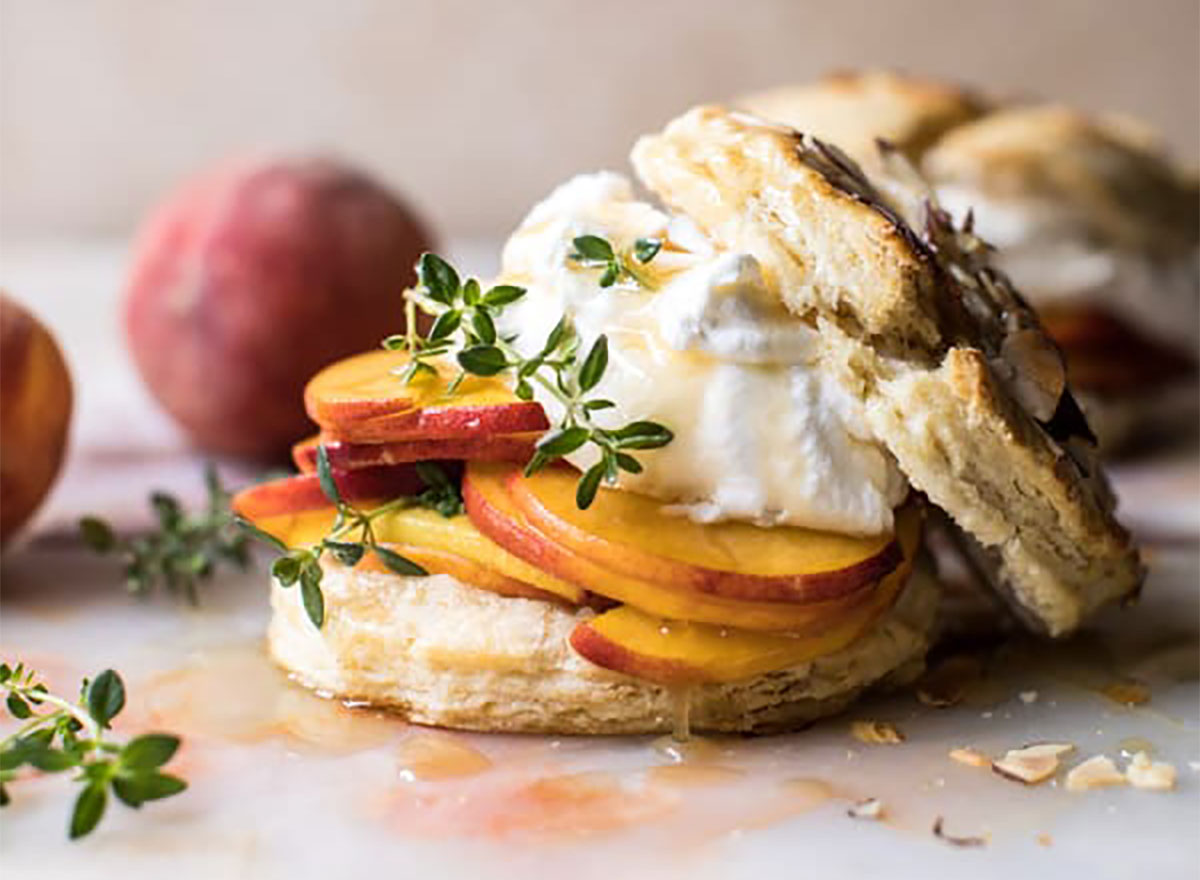 Peaches shine in the summer, and while cobblers are great, shortcakes don't get enough attention. Take this recipe for a spin the next time you come home with a large peach haul.
Get the recipe from Half Baked Harvest.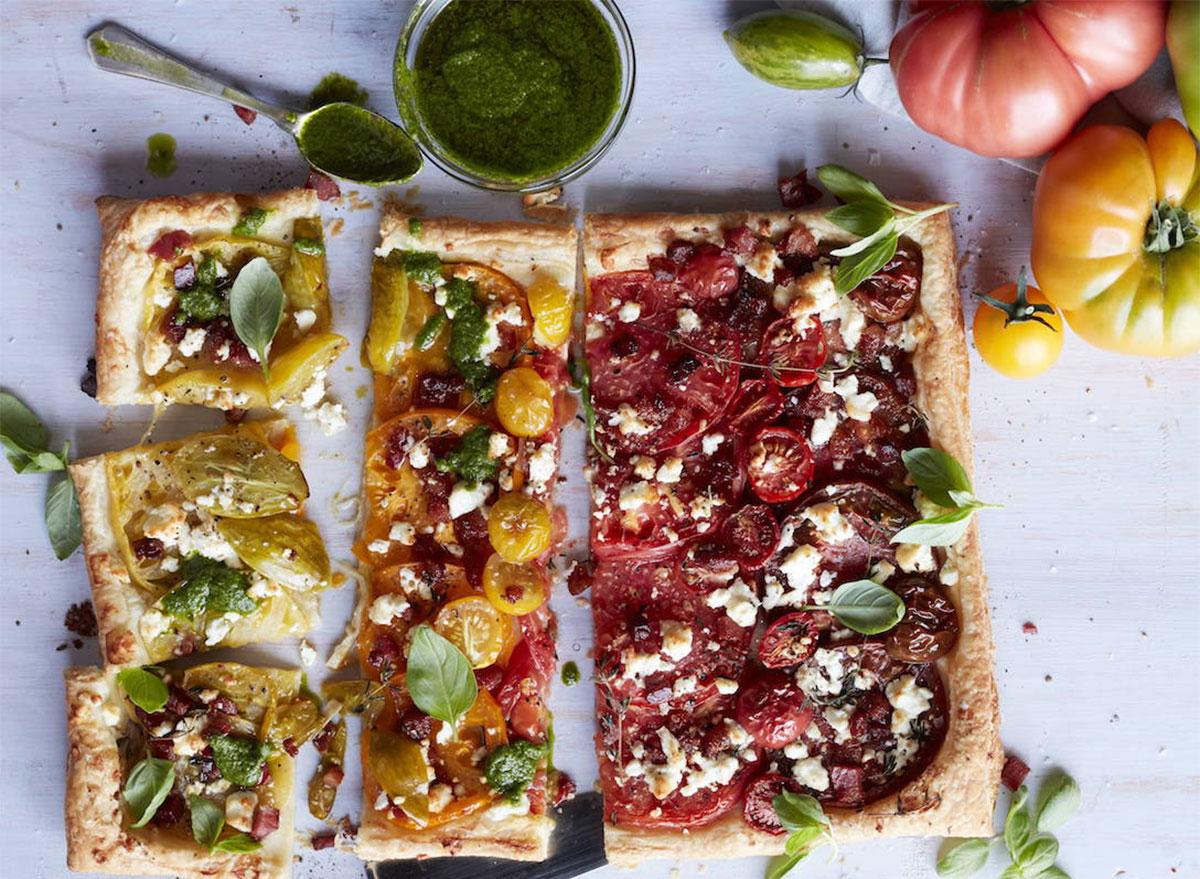 Tomato tarts don't get enough love. But they're easy-to-make and so vibrant—we think they deserve more attention. Add some goat or feta cheese for a hint of tangy creaminess.
Get the recipe from What's Gaby Cooking. 
Fried green tomatoes are a Southern classic, and we all should be making them more often. Fried green tomatoes typically rely on unripe tomatoes, which are firmer. For this recipe, you'll make a cornmeal batter, which gives them a crispy exterior.
Get the recipe from Foodie Crush.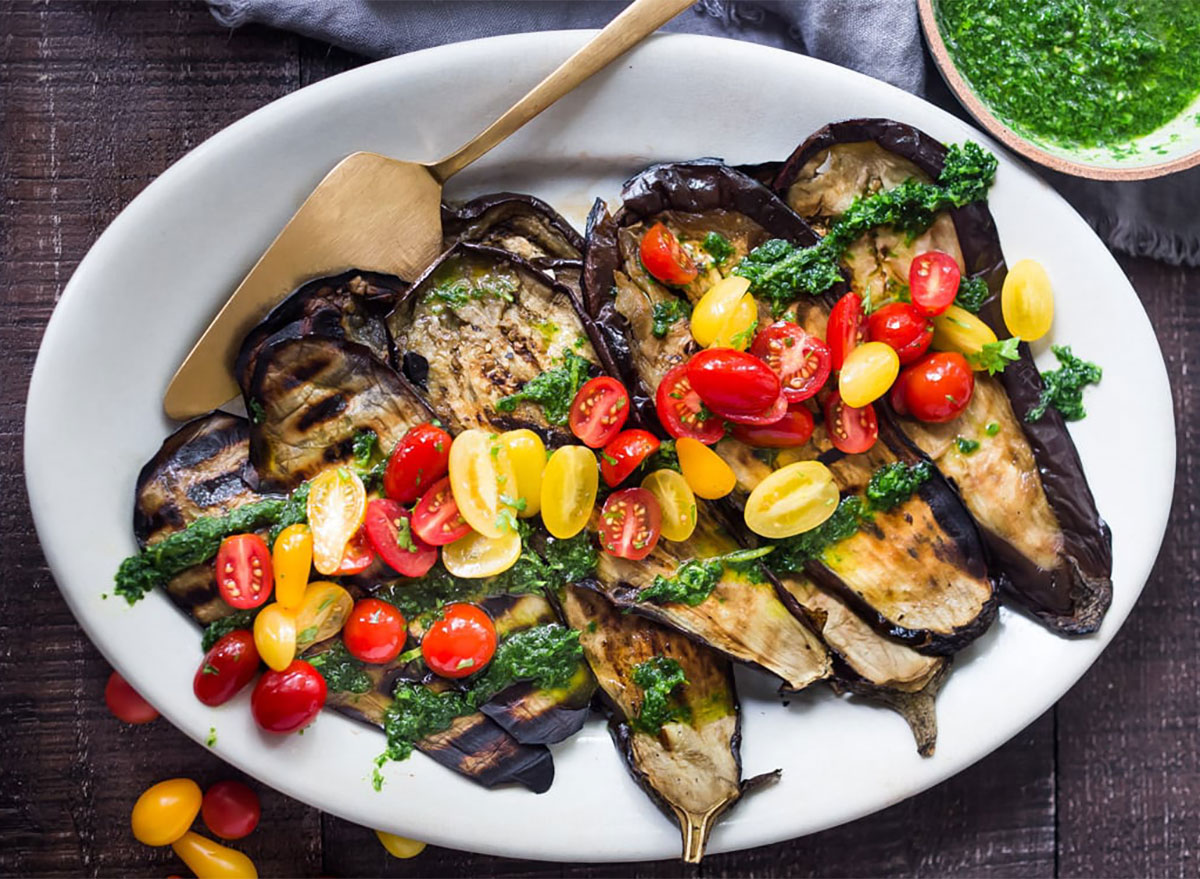 When it comes to vegetarian dishes, mushrooms usually get all the attention. But what about eggplants? They grill up beautifully and taste even better when topped with a simple tomato relish.
Lia Picard
Lia Picard lives in Atlanta where she writes about all things lifestyle.
Read more about Lia