Vegan Protein Powder Lines That Are All-Natural
When it comes to nutrition, you could call us the "just add water" generation. Everything from oatmeal to muscle-building protein is as easy as that. And though it may have saved us billable hours, it's not without its own costs.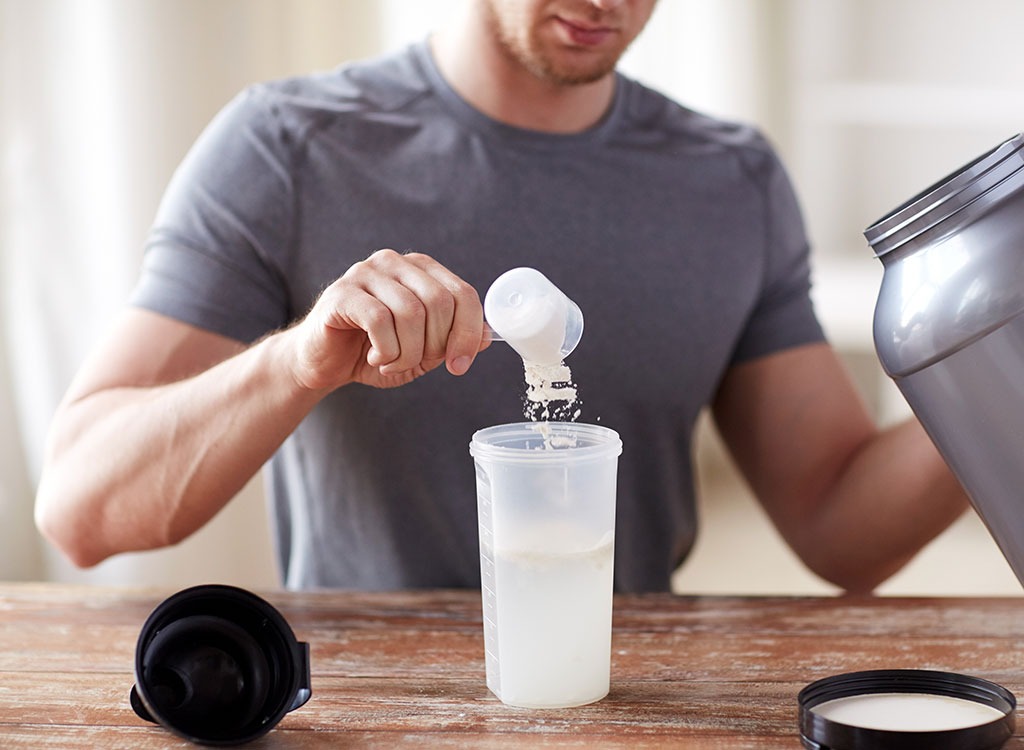 Feeding your muscles on the fly has never been easier, but many protein powders on the market are loaded with enough scary chemicals and additives to earn them a spot among the unhealthiest foods on the planet. Just because your protein is a powder doesn't mean you have to settle for one with a label that reads like a science experiment. These natural plant-based protein powder brands offer the protein you crave and serious nutritional benefits for every goal, from bodybuilding to weight loss. And though they're delicious in blended protein shakes, all you need to do to enjoy them is add water:
Aloha Plant-Based Superfood Protein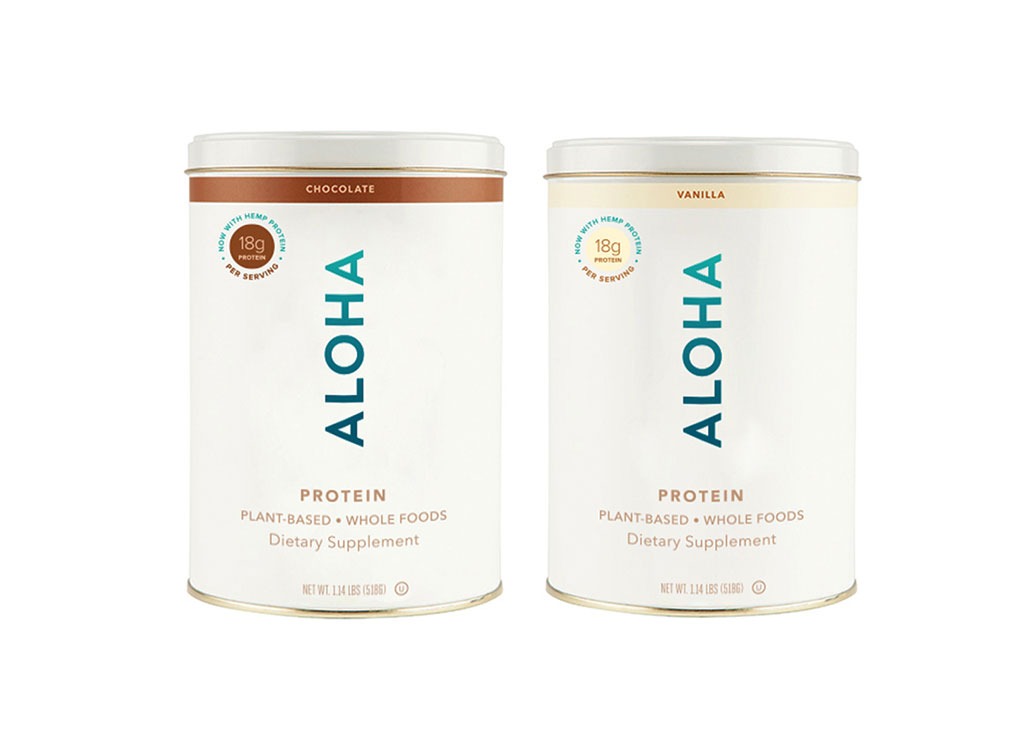 Protein Source: Hemp, pumpkin seeds and peas
Protein Payoff: 18 grams
Milk the benefits of this tasty, plant-based protein powder by slipping it into one of your quick weight loss smoothies or protein shakes. The organic, vegan protein powder is made with hemp seeds, pumpkin seeds and peas for an impressive punch of 18 grams of protein per serving — with no chemicals or artificial fillers. And while it may be gluten-free, soy-free and dairy-free, it's certainly rich in flavor. When you try this in a shake recipe that is originally dairy-based, you'd swear it was the real thing from its rich texture and flavor. Try their wild harvested vanilla or fair trade organic cacao powder swirled into a quick shake with half a frozen banana for an ice cream-like texture and a tablespoon of nut butter for satiating healthy fats and some extra protein.
Manitoba Harvest HempPro 70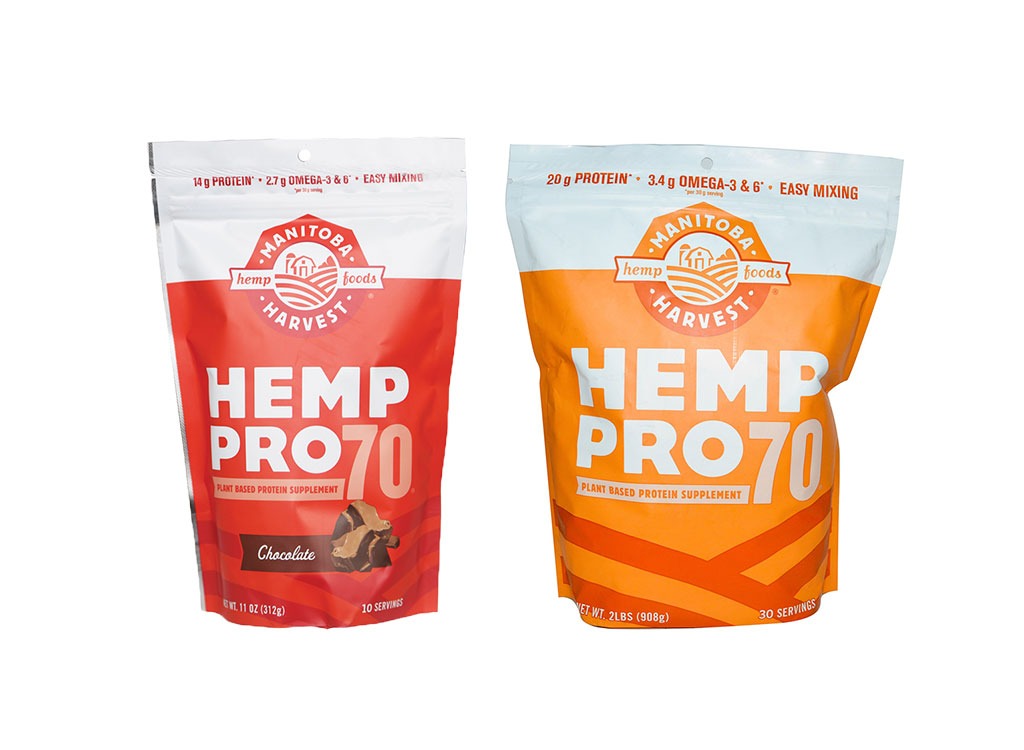 Protein Source: Hemp protein concentrate
Protein Payoff: 14-20 grams
We love the post-workout high — sorry, not that kind of high — we get with this hemp-based protein powder that comes in swoon-worthy flavors like dark chocolate. Since hemp protein is easily digested, it's a great pre-workout way to #buildmasswithoutmeat and make sure you don't cramp up at the gym. And though hemp may conjure mental images of burlap and peaceful protests, make no mistake about the warrior strength of this protein and its health benefits. In addition to a hefty helping of plant-based complete protein per serving, hemp also boasts heart-healthy doses of anti-inflammatory omega-3s. As a break from the standard shake, we love sprinkling this powder into our oatmeal recipes and baking it into brownies for a healthy treat. While whey protein can agitate many, we love this allergen-free alternative for its versatility and flavor.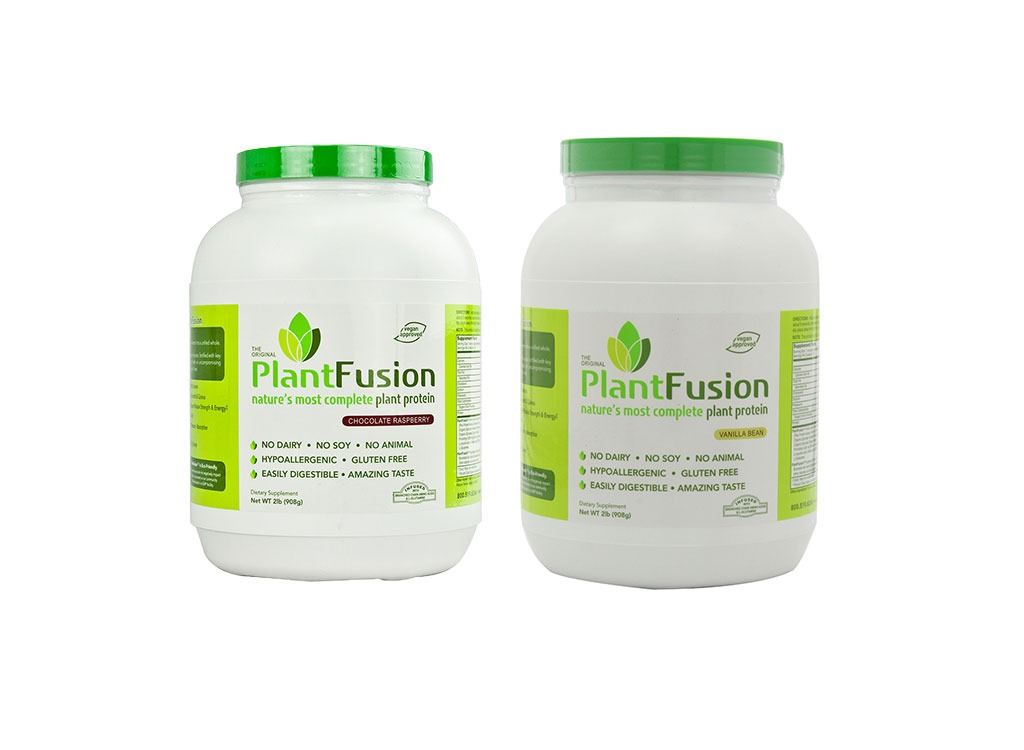 Protein Source: Pea, artichoke, quinoa and amaranth
Protein Payoff: 21+ grams
You can choose from an array of sinful sounding flavors like cookies and cream and chocolate raspberry with this blend of pea and artichoke (yes, artichoke) protein and a proprietary enzyme blend. The powder also uses quinoa and amaranth, an ancient grain brimming with nutrients that may prevent cancer and have anti-inflammatory properties. The 21 grams of protein per serving should be enough to convince you to finally part with your old tub of whey. For a no-effort shake, combine two tablespoons almond butter, non-dairy milk of choice, half a banana, a sprinkle of cinnamon and PlantFusion cookies and cream protein powder. You can also throw in a handful of spinach for good measure; you won't detect the mild-tasting green through the powder and sweet cinnamon.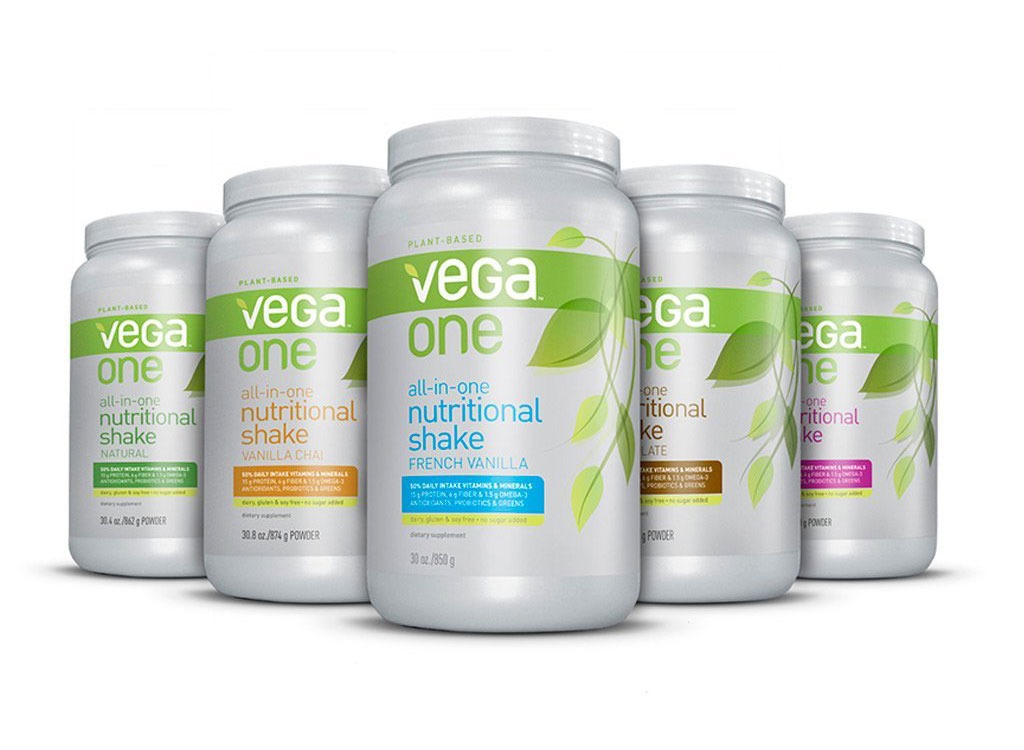 Protein Source: Pea protein and hemp protein
Protein Payoff: 20 grams
Loaded with six servings of greens, probiotics, antioxidants and 50% of your daily intake of food-based vitamins and minerals, this super clean protein powder is difficult to turn down. With tasty flavors like vanilla chai and berry, water alone is enough to create a tasty shake you'll actually like sipping. If you have more time, combine a scoop — which doles out 20 grams of protein — with unsweetened milk alternatives and a frozen banana for an irresistible milkshake-like creation. Created by a former Ironman triathlete, this balanced protein also tastes great in homemade protein muffins as a post-triathlon — or post-regular run — treat.
Garden of Life Raw Protein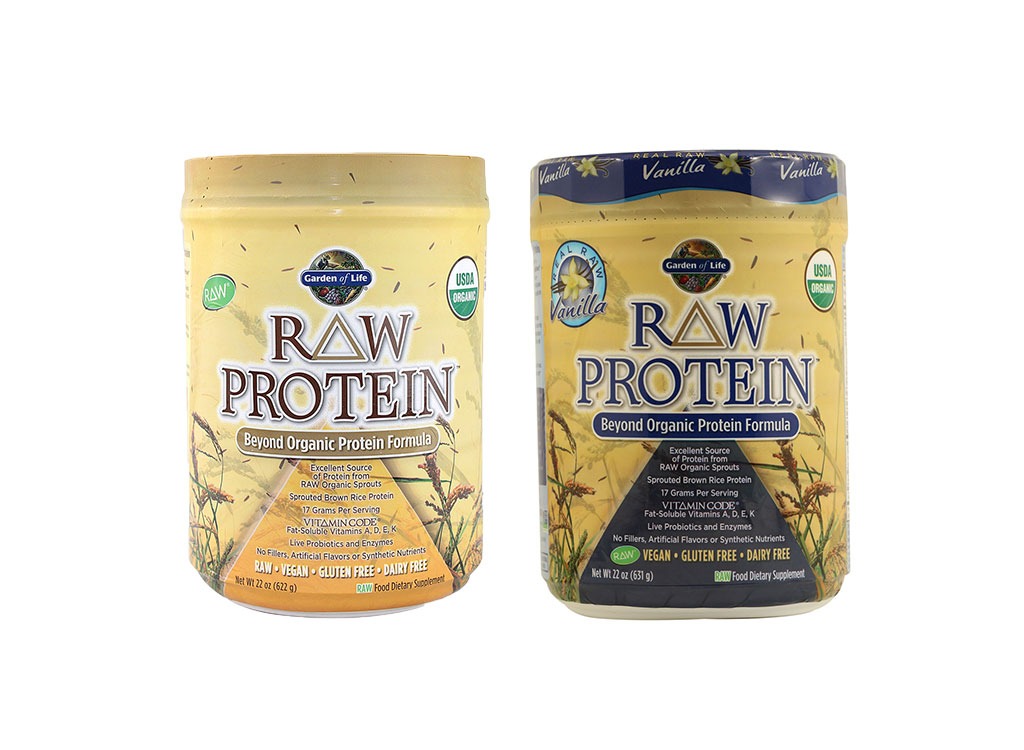 Protein Source: Organic sprouted protein blend (brown rice, amaranth, quinoa, millet and more) 6254a4d1642c605c54bf1cab17d50f1e
Protein Payoff: 17 grams
This complete protein showcases 13 raw and organic sprouts, with 17 grams of protein per serving, and all the essential amino acids your body needs. Just make sure you whip up a smoothie using a healthy fat like nut butter or avocado. Makers of this powder load it with fat-soluble vitamins A, D, E and K, which can only be fully absorbed by your body when paired with a healthy fat. Their original unflavored powder works in any post-workout shake, but we're suckers for slimming, satisfying chocolate versions. For an extra boost, try their Raw Fit line, which hit the beach feeling your best — faster than ever. It's formulated to enhance weight loss, jumpstart your metabolism and maintain healthy blood sugar levels. Even better: This line is also all-natural and free of scary additives.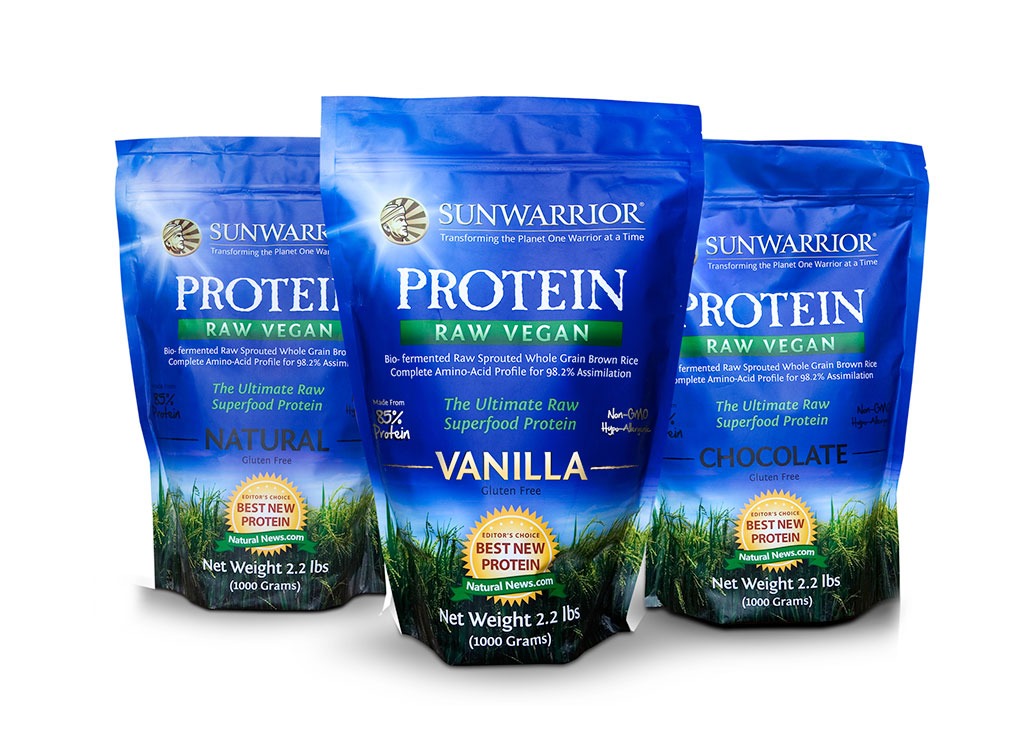 Protein Source: Pea, hemp, cranberry protein, brown rice and more
Protein Payoff: 15+ grams
Another great raw protein option, this GMO-free powder derived its muscle-building power from raw organic pea, cranberry and hemp seed protein. Their classic vanilla protein powder relies on raw whole-grain brown rice protein for 15 grams a serving and pairs well with coconut milk for a refreshing, refueling beverage best enjoyed right after your workout. If you're looking for a little extra protein and a more indulgent flavor, you can't go wrong with their chocolate warrior blend. With two additional grams of protein per serving, this powder is easily digested — you can count on no belly bloat — and ideal for healthy weight loss. Just be sure to store the package out of direct light and away from heat.
LOSE UP TO 16 POUNDS IN 14 DAYS with Zero Belly Diet—the New York Times bestselling book from Eat This, Not That! author David Zinczenko. Click here to discover more!