Top 5 Veggies With the Most Protein
If you think eating nuts, legumes and meat are the only ways to get your daily dose of protein, you've got things all wrong! In addition to their vitamins, many veggies are packed with the muscle-building nutrient, making them powerful twofers.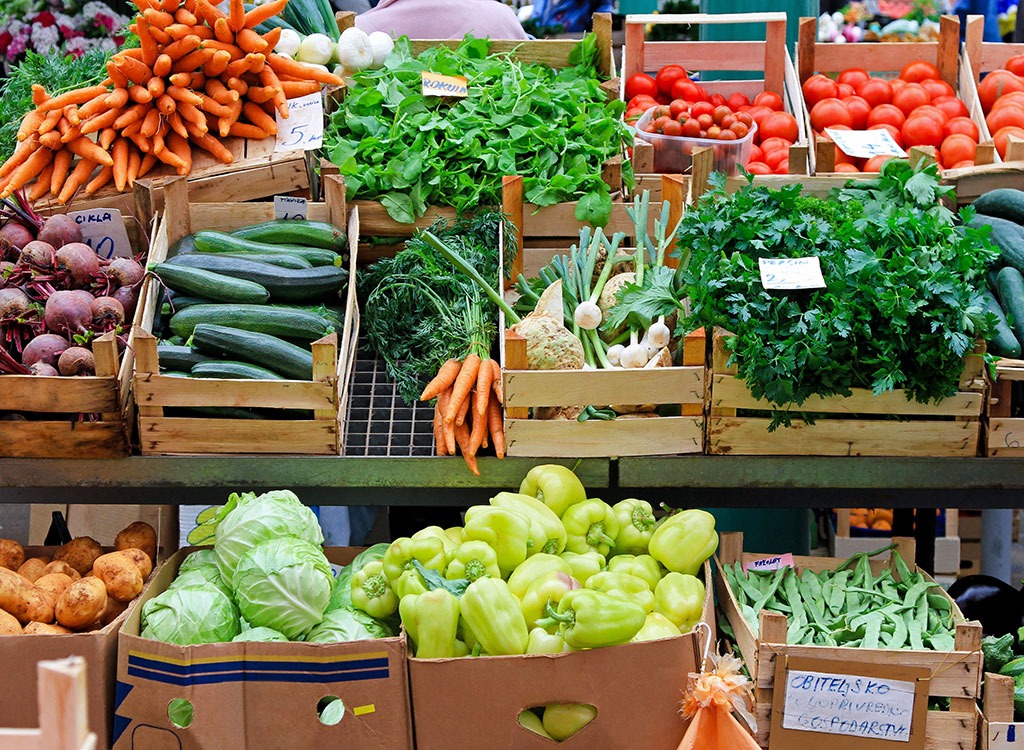 While it's a fact that many vegans and vegetarians already know, it's something some carnivores aren't unaware of: A number of veggies actually contain a fair share of protein. And not only are they more affordable sources of the nutrient compared to things like fish, chicken, and beef, they're far healthier, too. In fact, a recent study published in the journal Diabetes Investigation found that patients who consumed higher amounts of vegetable protein were significantly less susceptible to high blood pressure, high blood sugar, excess belly fat, and high cholesterol than those who skimp on produce. Pass over that plant protein, please!
That said, dialing back on some of the animal protein in your life and replacing it with plant-based sources is a smart more—and you've come to the right place to learn more about it! To help you slim down and stave off illness, we've dug up the most protein-rich fresh (not dehydrated or frozen) veggies in the supermarket, and packaged them into this nifty little guide. Take a gander at our list, bookmark it for later use, and then use your stash of muscle-building veggies to whip up some of these delish Protein-Packed Vegetarian Meals!
Hubbard Squash
Protein per cup: 5.08 grams
Zucchinis and pumpkins are so last year! Take your next veggie roasting sesh to the next level with a beautiful Hubbard squash. (It tastes divine topped with olive oil, salt, and pepper.) With five grams of protein per cup, it also makes a great, filling addition to your favorite veggie-filled soup recipe.
Asparagus
Protein per cup: 5.31 grams6254a4d1642c605c54bf1cab17d50f1e
Who knew that so much protein was stuffed in a 32 calorie cup of these skinny spears?! That's pretty impressive! Other things we love about asparagus: It's jam-packed with inulin (a good carb that promotes the growth of healthy bacteria in your gut) and potassium, which can help keep bloating at bay.
Turnip Greens
Protein per cup: 5.49 grams
Not only are turnip greens packed with more calcium than kale, they're also a great source of folate, which helps with the production of serotonin (the neurotransmitter that keeps us happy). That's a whole lot to celebrate! Toss the protein-packed greens into a salad or simply sauté them with some EVOO, garlic and dried herbs for a quick and tasty side dish.
Broccoli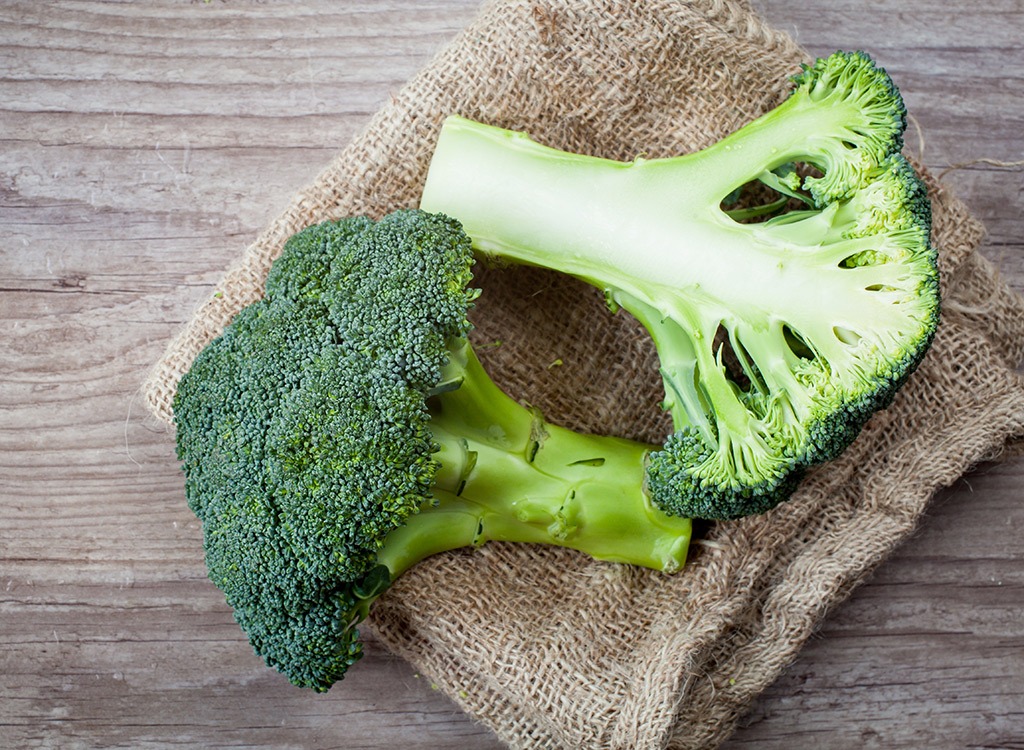 Protein per cup: 5.7 grams
This cruciferous veggie packs a whole lot of protein into its emerald-colored, mildly flavored florets, which makes it a perfect addition to any dish. (We like it steamed until al dente and topped with low-sodium soy sauce and sesame seeds. Yum!) As an added bonus, chomping on steamed broccoli just a few times a week is clinically proven to lower rates of prostate, breast, lung, and skin cancers.
Russet Potato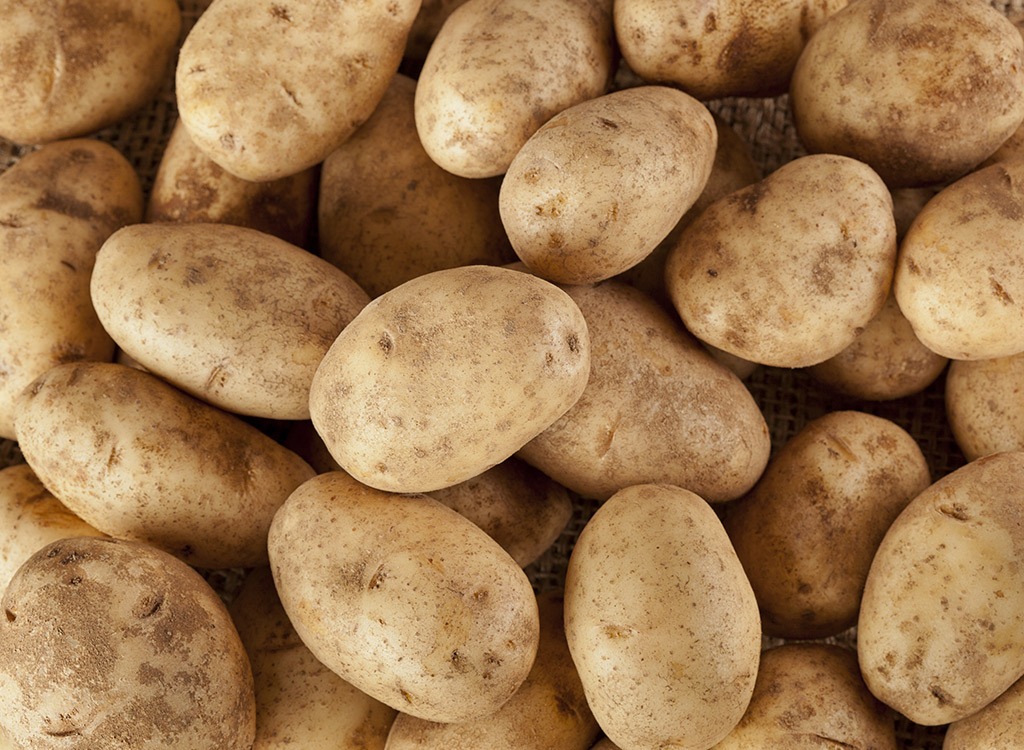 Protein per cup: 7.86 grams
All hail the humble—but mighty—russet, the winner of the top spot on our list. Still "clothed" in its skin, the powerful potato provides almost 8 grams of protein and plenty of slow digesting carbs to help your muscles rebuild and recover after that intense HIIT workout. Bake a large Russet at 425 degrees F for about an hour; once it's done, split it in the middle and fill it up with cheese, a dollop of Greek yogurt, and a sprinkle of salt and pepper for a yummy snack or side dish.
April Benshosan
April is a born-and-raised Brooklynite who has a passion for all things health, wellness, and tastebud-related.
Read more about April