Walmart's Latest Move Will Speed Up Delivery If You Live in These States
Shoppers in the Midwest can look forward to next- and two-day shipping.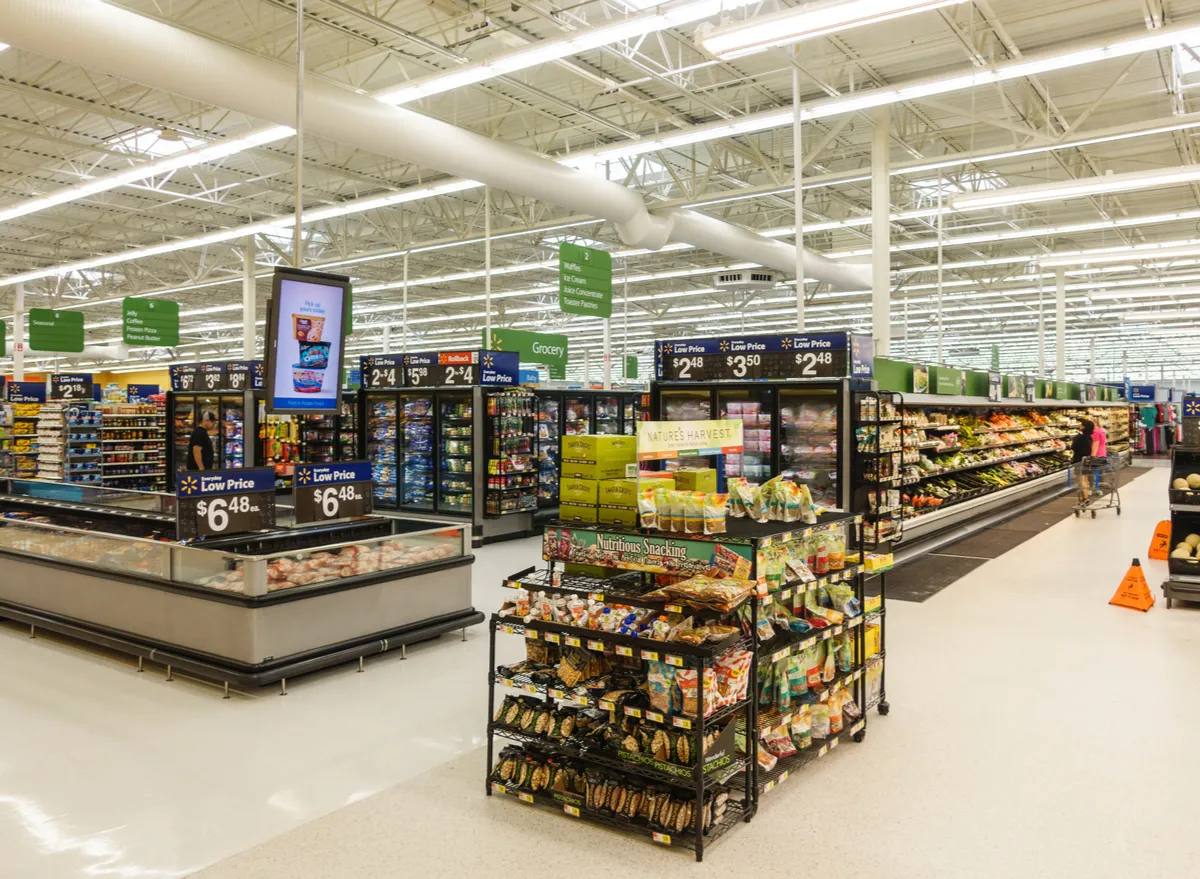 What's a day without online shopping? Whether it's the next trending fall sweater or your favorite Amazon gadget, we're now used to receiving packages in a snap. If you're the type to track your orders immediately after pressing that "buy" button, rest assured you're not alone.
According to the United States Census Bureau, the pandemic caused an increase in e-commerce sales to the tune of $244.2 billion in 2020. With this statistic, it only makes sense that our groceries are as readily available as everything else online.
RELATED: Walmart Is Changing This Important Substitution Policy, Memo Reveals6254a4d1642c605c54bf1cab17d50f1e
One of America's largest retailers is stepping up to the challenge, as it attempts to keep up with the increase in internet purchases. Walmart recently announced it will be opening several "next generation" facilities in the hopes of speeding up its order fulfillment. Robots, machines, and humans will be working together at these state-of-the-art centers to increase the chain's delivery efficiency across several states.
The retail giant plans to open four of these fulfillment centers totaling more than 1 million square feet of space. According to Winsight Grocery Business, the first one just opened this week in Joliet, Ill. and will speed up next- and two-day shipping orders in Illinois, Indiana, and Wisconsin.
The other three centers are slated for Indiana, Pennsylvania, and Texas within the next three years. Each facility is designed to distill a 12-step fulfillment process into five simple tasks, making deliveries faster.
"Customers continue to expect faster delivery times and we are excited to be able to meet those needs with these new high-tech facilities," says Karisa Sprague, Walmart's SVP of fulfillment network operations, in a statement. "With the holidays around the corner, we're excited to provide a more seamless experience for our customers."
With the addition of the Joliet facility, customers in the Midwest can expect 24- to 48-hour shipping. Once all four of the fulfillment centers open, 75% of the country will also receive that same quick shipping speed from Walmart, according to Winsight Grocery Business.
Walmart isn't the first to create a future-looking facility. Kroger, Amazon, and Target have built robot-powered fulfillment centers as well, following a successful new retail model born in China that integrates online and offline channels, according to CNBC.
These centers use robotics and AI to sort and bag deliveries and packages, while humans handle engineering and inventory management.
"When you look at retail, there are two big enablers: tech and data science, and secondly, supply chain logistics and fulfillment," Michael Zakkour, founder of digital commerce and retail consultancy 5 New Digital in New York told CNBC. "The lesson that American retailers are learning is that their operations can be more efficient with higher margins when retail and e-commerce are seamlessly integrated."