15 Weird Celebrity Workout Habits
Leave it to the stars to find the most out-of-the-box ways to burn calories!
With rockin' bods at all ages, is it any wonder why everyone wants to know what celebrities do to get in shape—and stay in shape? The Hollywood crowd seems to be able to transform themselves overnight and lose weight in an instant.
Yes, many have personal trainers, but those trainers aren't doing the work for them. And just like you don't necessarily love barre class like your best friend and she can't run half as long as you, the A-listers also find different workouts that appeal to them the most. Not everything is that conventional, though. So, we decided to take a peek into some of the craziest workouts the stars have gone on the record to swear by—but you can always get some less-wacky tips with these 31 Sneaky Ways to Work Out—Without Hitting the Gym.
We know that a good sweat can detox the body, but what about only sweating as a full workout? The Kardashians have all tried LA's Shape House, a "sweat lodge" where you sit under 160-degree blanket—while watching all the Netflix you can handle—and burn anywhere from 800-1600 calories. That's right, you don't move a muscle to get rid of the excess fat. Sounds a little too intense for us. And if it sounds too good to be true, well that's because it is. Experts say that the heat only ups your heart rate to a quarter of what it would be if you were actually running. For some get-slim ideas that don't involve so much sweat, check out these 15 Amazing Weight Loss Tips from Kim Kardashian's Nutritionist.
The BBS Workout: Taylor Swift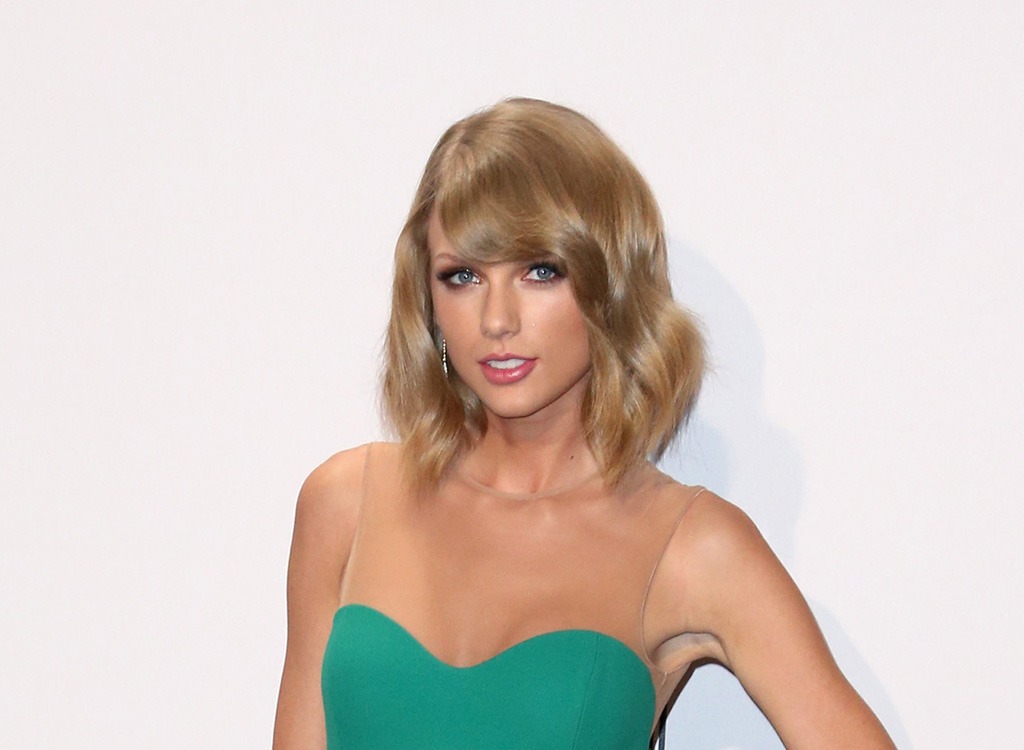 How do Taylor Swift, Reese Witherspoon, Sandra Bullock, Naomi Watts, Julianne Hough and Emmy Rossum have such insane physiques? They all swear by the Body by Simone workout. The studio offers five 55-minute classes: Dance Cardio; Full Body; Hips, Thighs, Buns; Upper Body; and Tramp Cardio on mini trampolines. When you leave dripping in sweat after a recommended 4-6 classes a week, you deserve a killer bod!
The Ranch 4.0: Rebel Wilson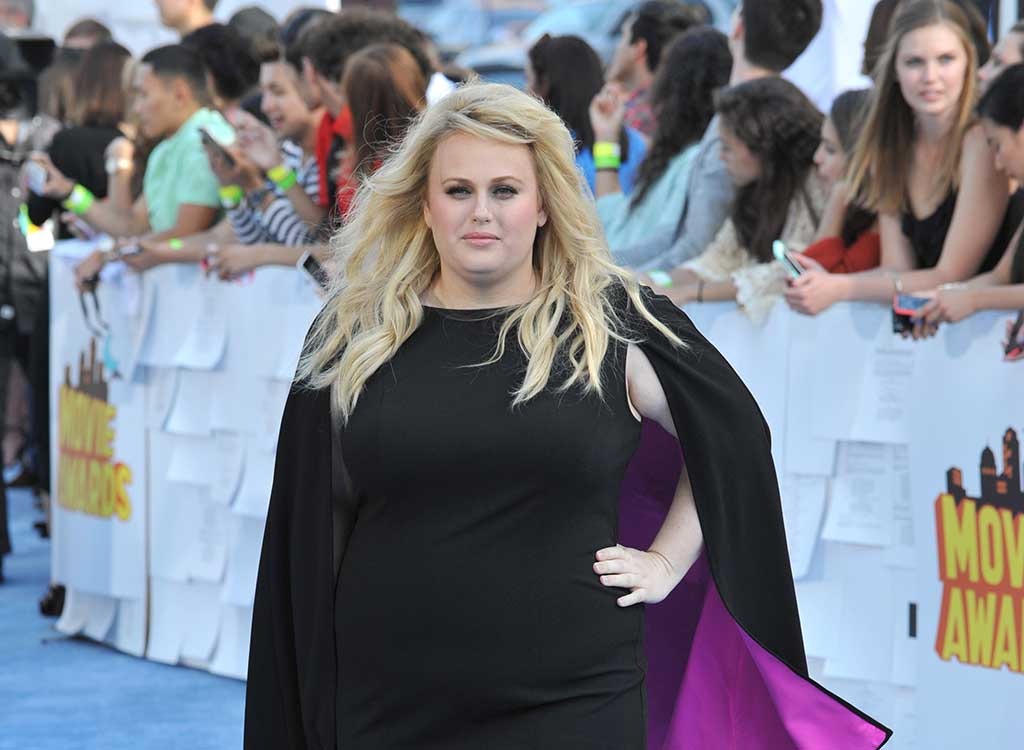 Ranch 4.0 in Malibu is a four-day program that celebrities like Rebel Wilson have endured. For a $4,100 price tag, guests are taken on multi-hour hikes while being given a very small amount of food–like in the amount of six almonds, or an apple, or four carrot sticks—and that's it! You have to do a 30-day detox before you even get there and there's no sneaking in any of your own food for a late night treat. Don't feel too bad for the stars, though; the rest of the time, they're put up at the Four Seasons, have afternoons free for naps, stretching, core exercises—and, of course, massages. Like the idea of detoxing but actually like to eat, too? Then check out our 21 Healthy Ways to Detox Without Juicing.
Rise Nation: Jennifer Aniston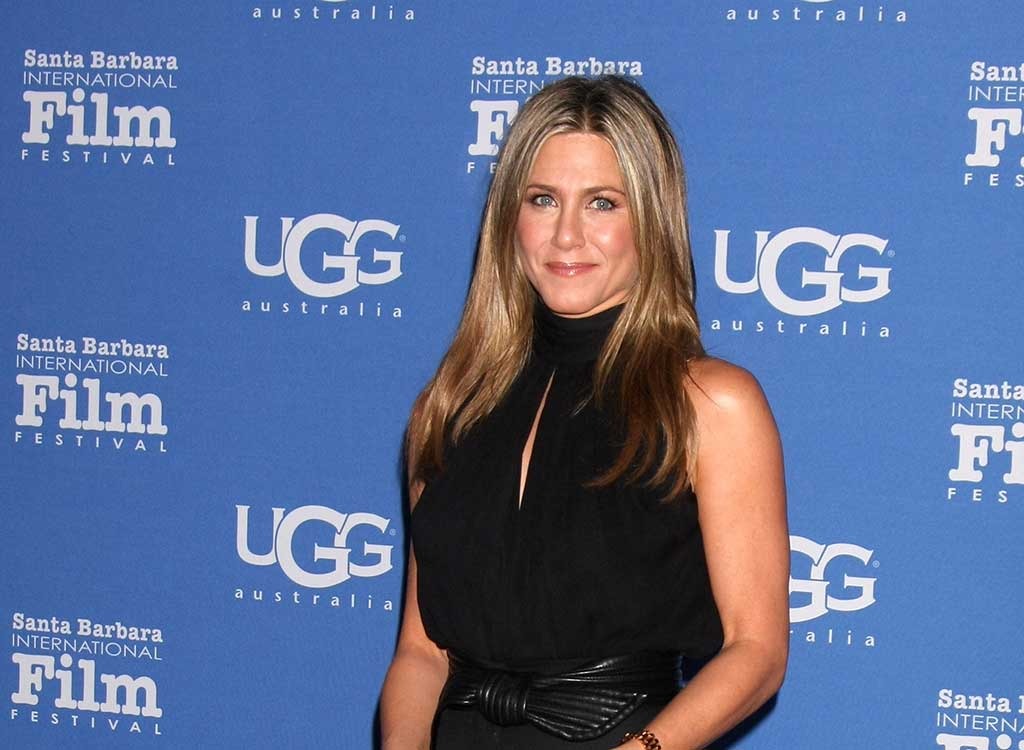 6254a4d1642c605c54bf1cab17d50f1e
Jennifer Aniston loves the VersaClimber—a killer cardio machine that looks like you're climbing a never ending ladder. A popular place to attempt this beast is a studio in LA called—what else?—Rise Nation!
Facial Yoga: Victoria Beckham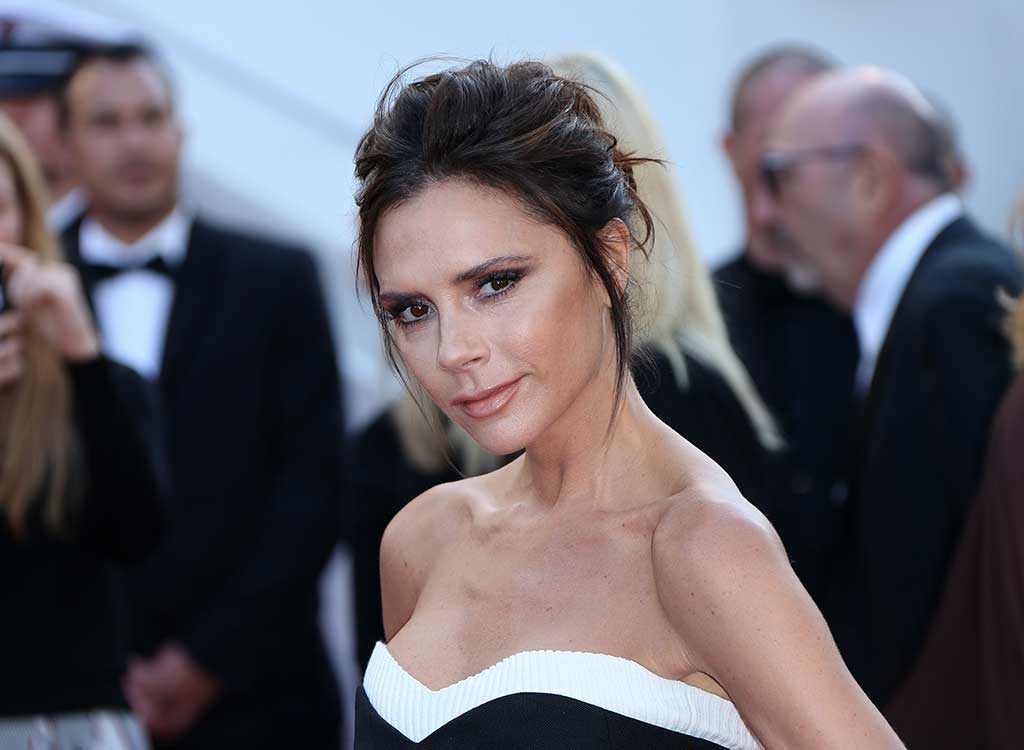 There are muscles in your face, so why shouldn't you work those out too? That's the exact thinking of Victoria Beckham and Gwyneth Paltrow who do Facial Yoga. Rumor has it that Victoria is a fan and that it's how she combats her "resting bitch face" without resorting to Botox!
Pop Physique: Selena Gomez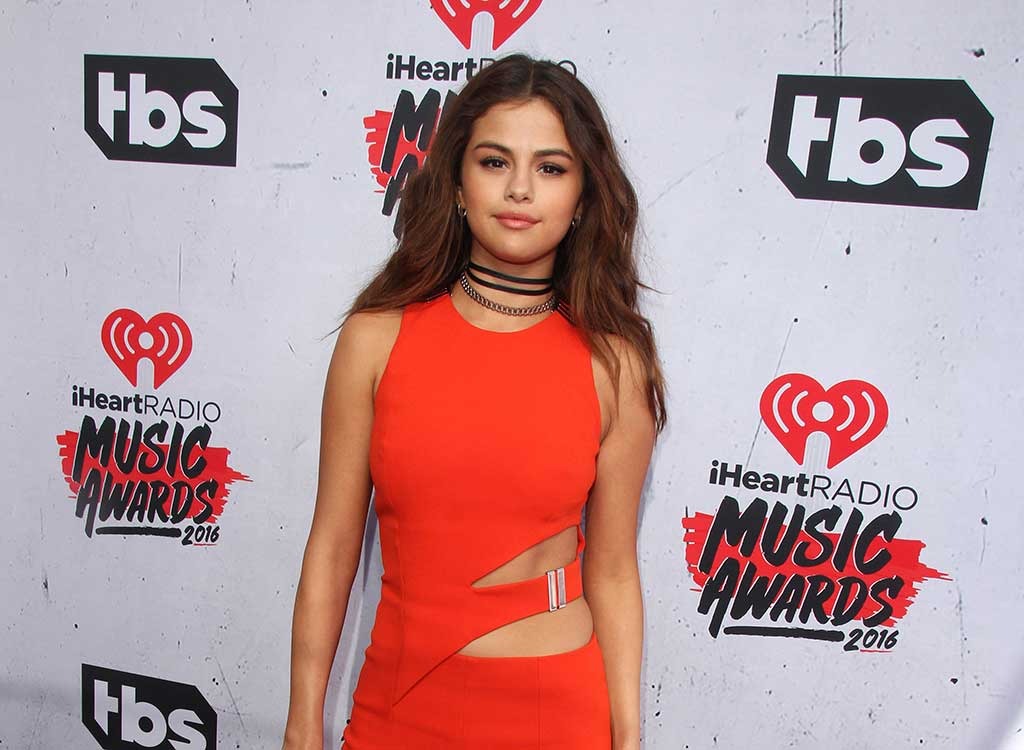 For the indecisive, the Pop Physique workout combines pilates, light weight exercises, and ballet, all set to music that will make you feel like you're partying it up in the club. The hybrid workout promises a long, lean dancer's body in six weeks; knowing that, it's easy to believe that Selena Gomez, Liv Tyler, and Vanessa Hudgens are big fans!
Anti-Gravity Yoga: Britney Spears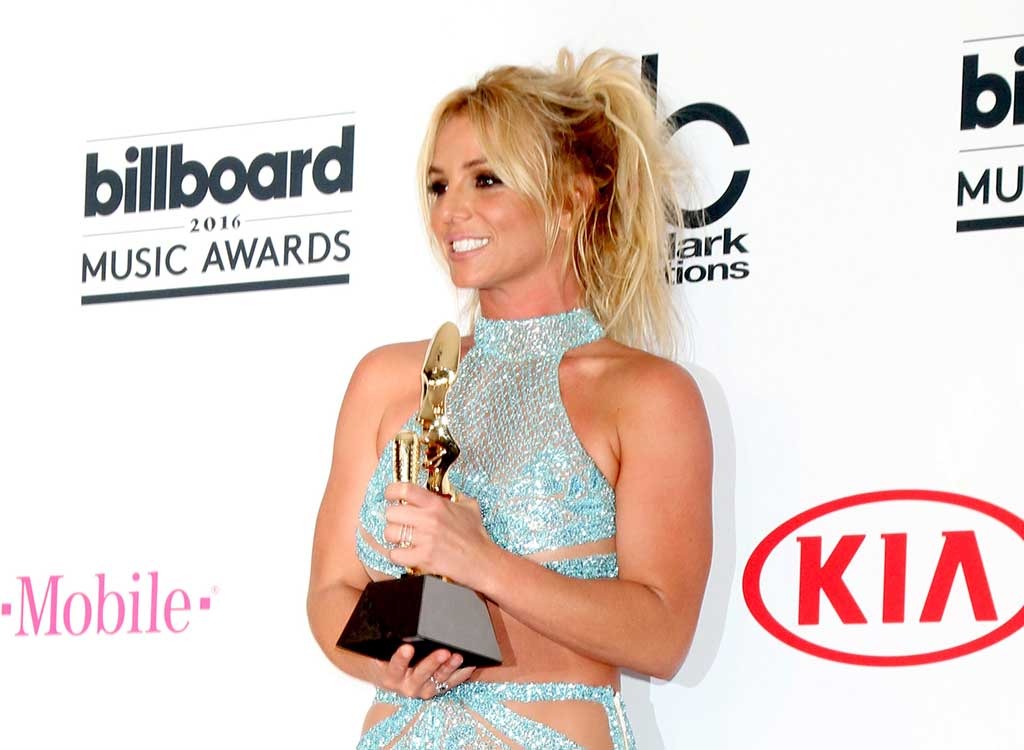 AntiGravity Yoga combines yoga, pilates, calisthenics, and aerial acrobatics—all while hanging from a hammock-like apparatus. Britney Spears, Madonna, Mariah Carey, and Gwyneth Paltrow are fans because it's a workout for the mind and body that stretches your spine, increases blood flow throughout the body, and helps you feel relaxed—all while indulging your inner Cirque du Soleil dreams. Stuck in a chair all day and can barely get to the gym, let alone into an anti-gravity hammock thing? Make use of these 21 Tricks to Lose Weight While Sitting Down!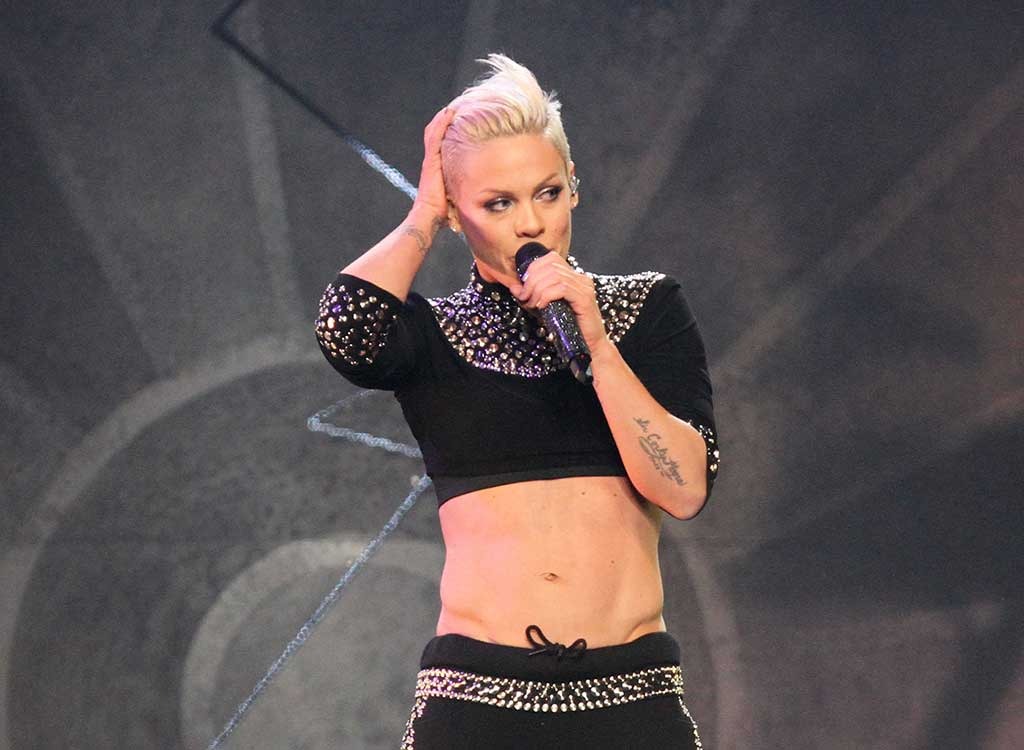 For those who want to swing around a little more than you do with anti-gravity yoga, this is the way to fly high while burning calories as you flip around in the sky. Celeb fans include Pink, Molly Sims, and Hugh Jackman—they burn approximately 400 calories per hour while sculpting their abs, arms, and legs!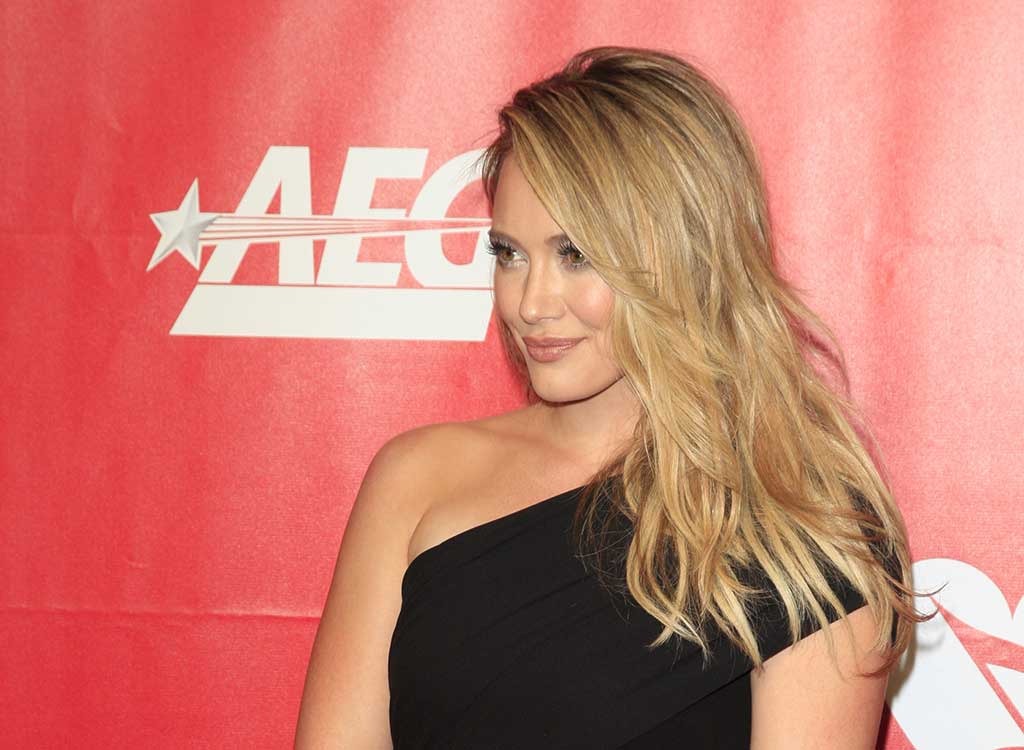 If pilates and boxing mated, you would have piloxing! Clocking in at a crazy 900 calories burned in one hour-long class, celebs like Hilary Duff, Alexis Bledel, Ashley Tisdale, and Kirsten Dunst have reaped the benefits that blast fat and sculpt muscles.
Stand Up Paddle Boarding: Cindy Crawford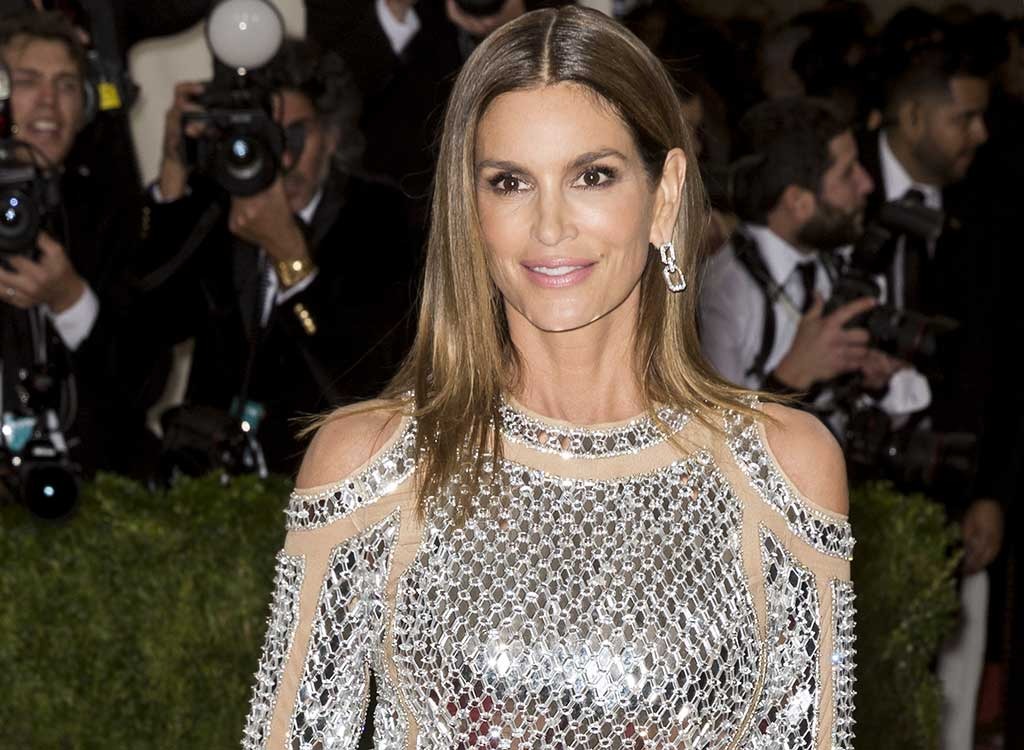 Leave it to the supermodels and their super physiques to get their lean, toned bodies with SUP! Cindy Crawford, Marisa Miller, and Alessandra Ambrosio are all fans. If you're lucky enough to live by the water, all you need to do is incorporate a paddleboard session into your workout three times a week for 30 minutes. And while it may appear like you're just standing there, it's actually an intense workout for your core and tones your abs, chest muscles, triceps, deltoids, and lower back muscles.
WATCH: 15-Minute Lower Back Workout for Killer Abs
Tabara Bursts: Carrie Underwood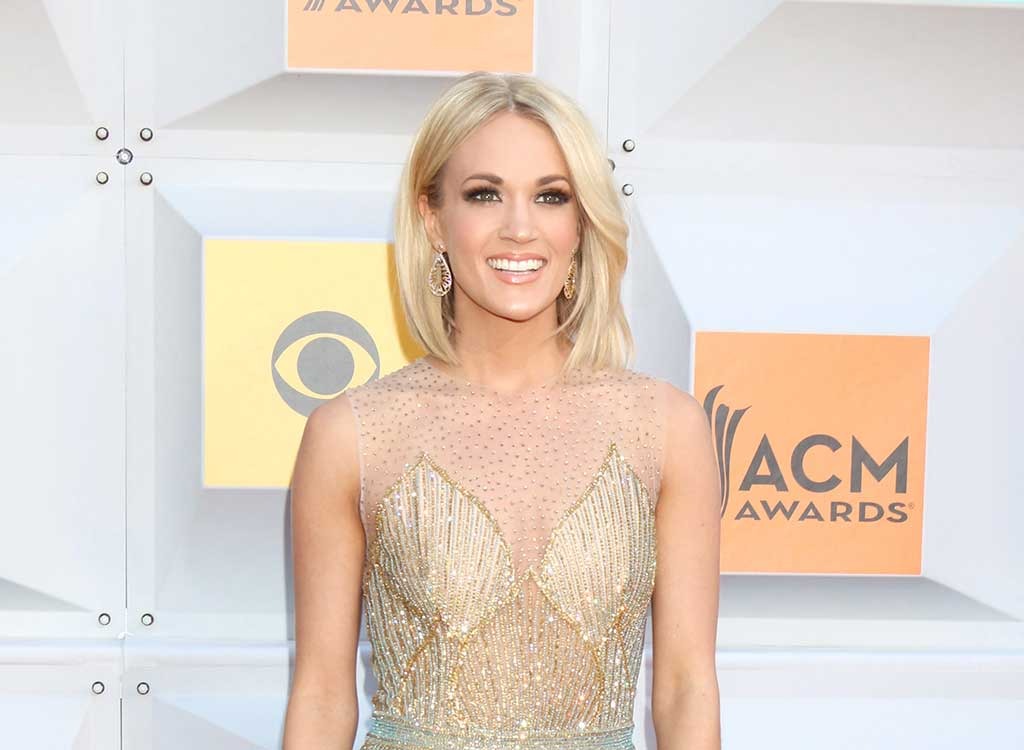 Carrie Underwood is a huge fan of this crazy method of working out. It's a four-minute interval workout that's 20 seconds of hard work and 10 seconds of rest, over and over. "I'm in love with it! It's hard, but it really works," Underwood has said. "I choose seven different exercises, like squats, lunges, or push-ups, and do eight rounds of each. It really revs up my metabolism. When I'm done, I can handle anything."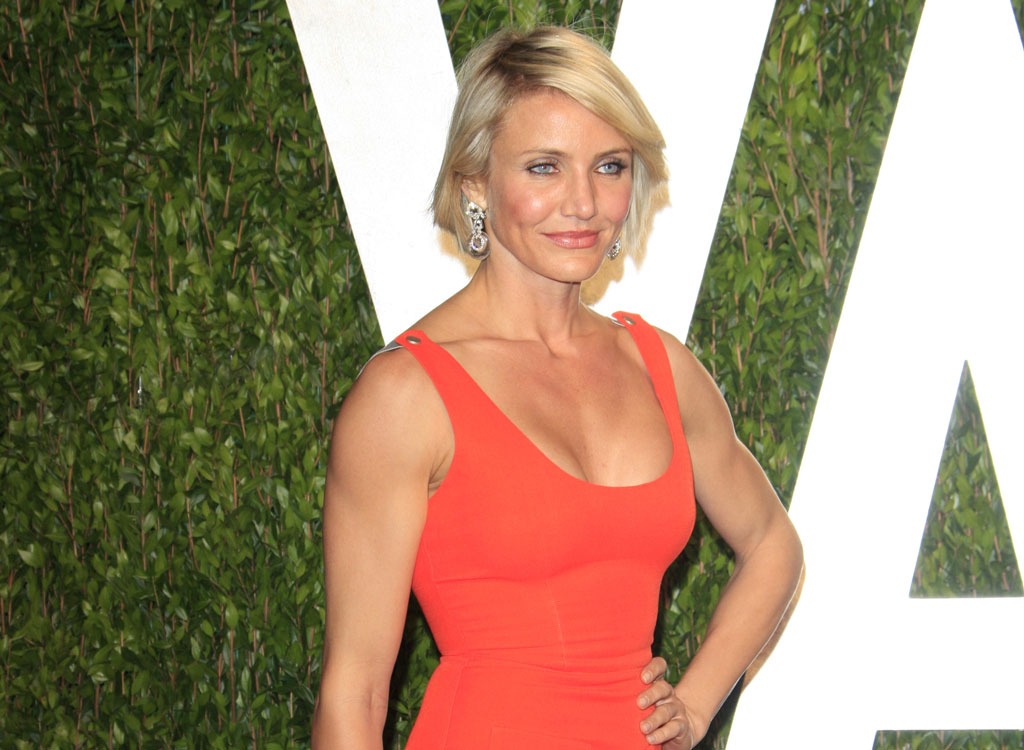 Many celebs have admitted that they stay svelte by getting busy between the sheets. Those who have, uh, workout buddies in the bedroom include Cameron Diaz, Mandy Moore, and Pam Anderson! Let's just hope they avoid these 23 Foods That Ruin Date Night before they sabotage their so-called workouts.
Hula Hooping: Kelly Osbourne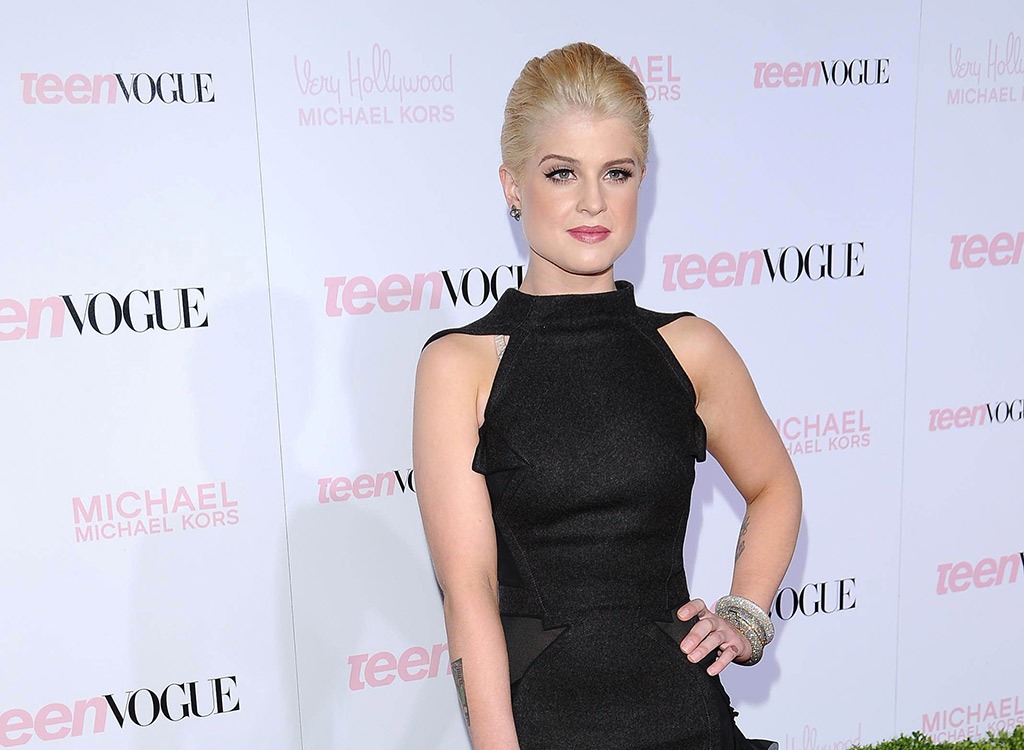 Kelly Osbourne swears by this activity that's normally seen on the playground. She uses a Hoopnotica Hula Hoop every day that she credits with shrinking her waist and making her back and arms stronger. She even has hula hoop parties at her house on Saturday nights; her friends reportedly complain about waking up sore the next day.
Vacuuming: Audrina Patridge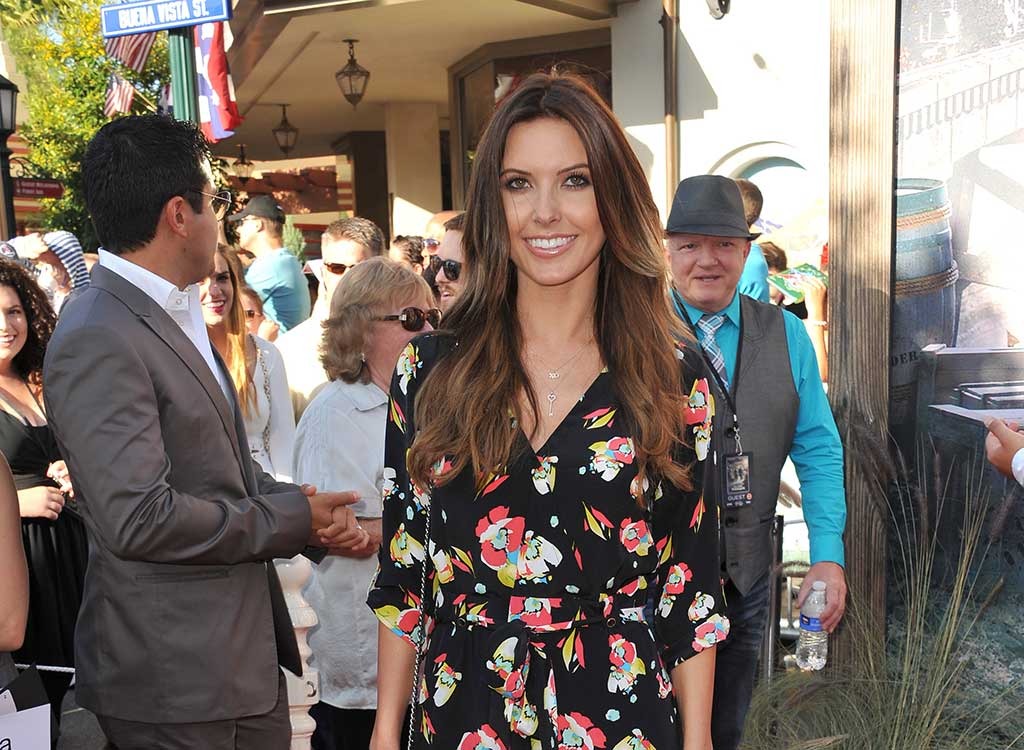 New mom and reality starlet Audrina Patridge is all about multitasking! She's been said to keep her house clean by vacuuming in heels so she can work out her calves and butt in the process.
Naked Yoga: Michelle Rodriguez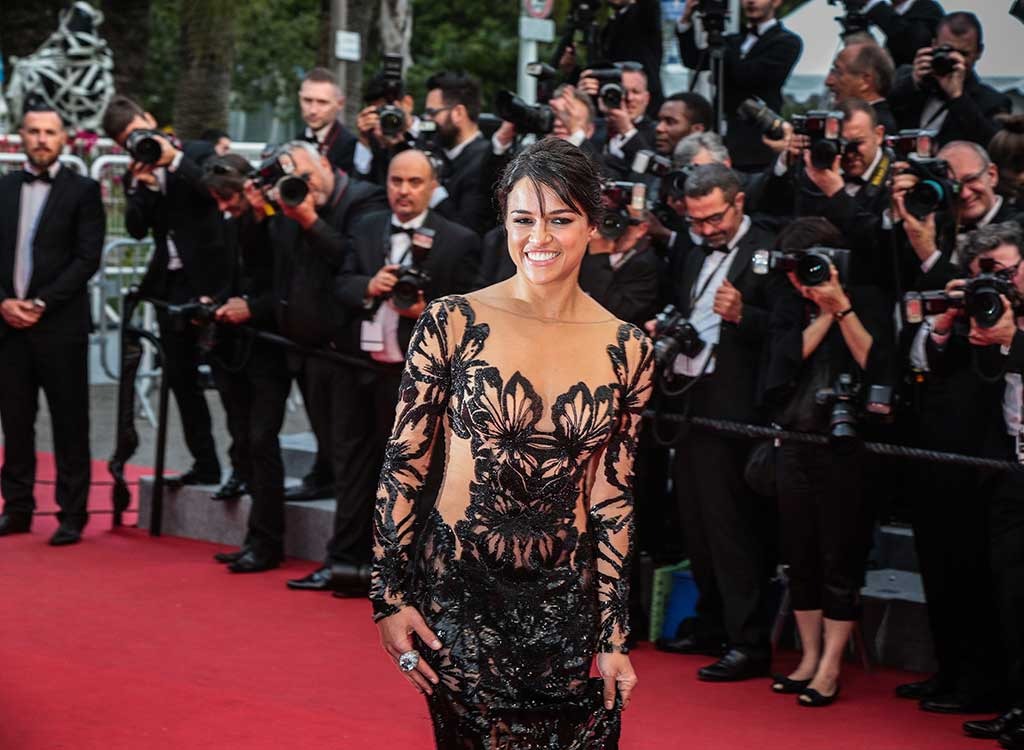 You might think this is more the speed of the Playboy Mansion, but nude yoga is a real thing. Fans include Michelle Rodriguez, who even shared a picture on social media of her meditation practice while in the buff! Speaking of meditation, it's one of the
22 Ways to Strengthen Your Willpower
.
More content from
Healthy Eating