15 Facts You Didn't Know About Whole Foods
The grocery store has a Guinness World Record and a very interesting backstory.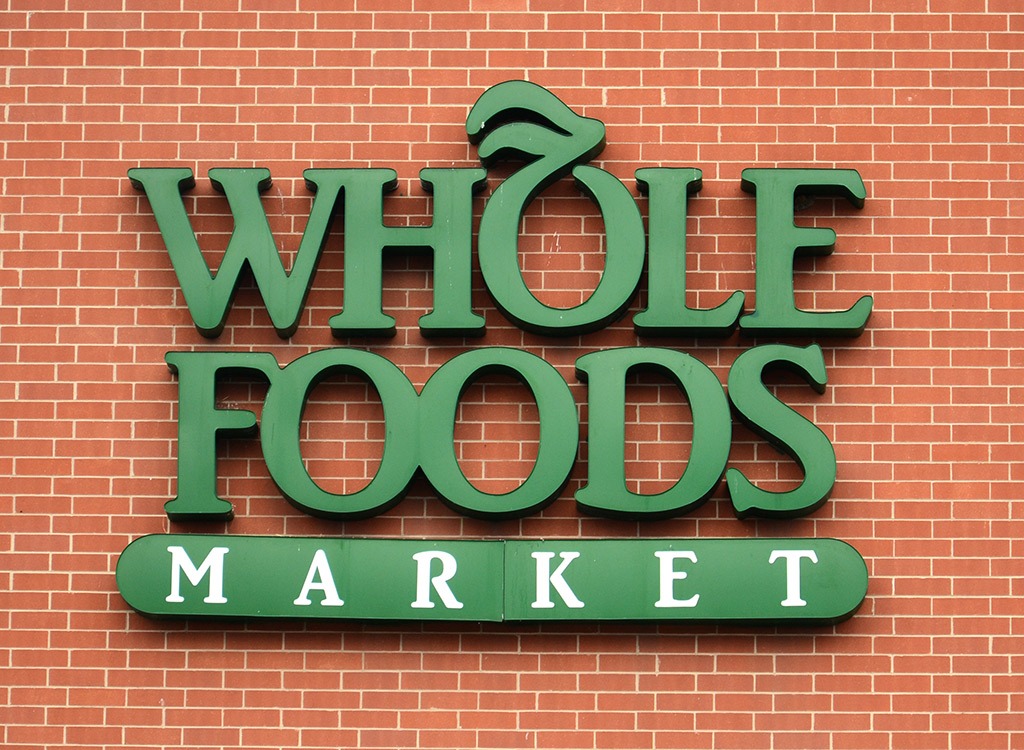 If you're a fan of Whole Foods Market, you probably know its moniker: "America's healthiest grocery store." You might even be aware of the nitty-gritty specifics, like how the store doesn't sell products containing hydrogenated fats, high-fructose corn syrup, artificial sweeteners, or the many other preservatives often found in food. For the bonus round, you may know that Whole Foods Market is a pioneer when it comes to being a certified organic grocer.
But did you know the store earned a Guinness World Records title? (We'll give you a hint: It's cheesy.) And did you know that the store also has some pretty strict standards for what types of body care products can make their way on to its shelves?
Here are 15 facts even the savviest Whole Foods shopper may not know.
Whole Foods holds a Guinness World Records title.
In 2013, Whole Foods Market reclaimed the title for the most Parmigiano Reggiano wheels simultaneously cracked. Together, stores across the United States, Canada, and the United Kingdom cracked 426 wheels. Whole Foods first set the record in 2008.
Whole Foods opened its first store in Texas.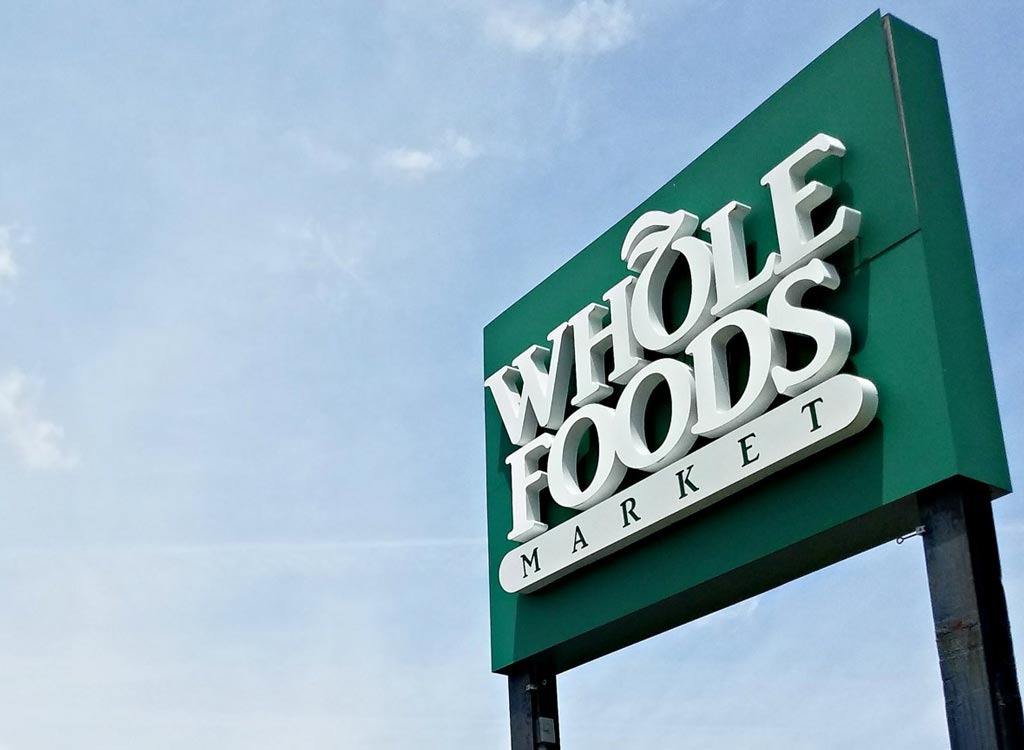 The first-ever Whole Foods opened up in 1980 in Austin, Texas with 19 employees. Now, there are more than 500 Whole Foods stores globally, according to the company. As for the original Whole Foods building in Austin? It now houses a Goodwill.
That first store was mistaken as a VW dealership.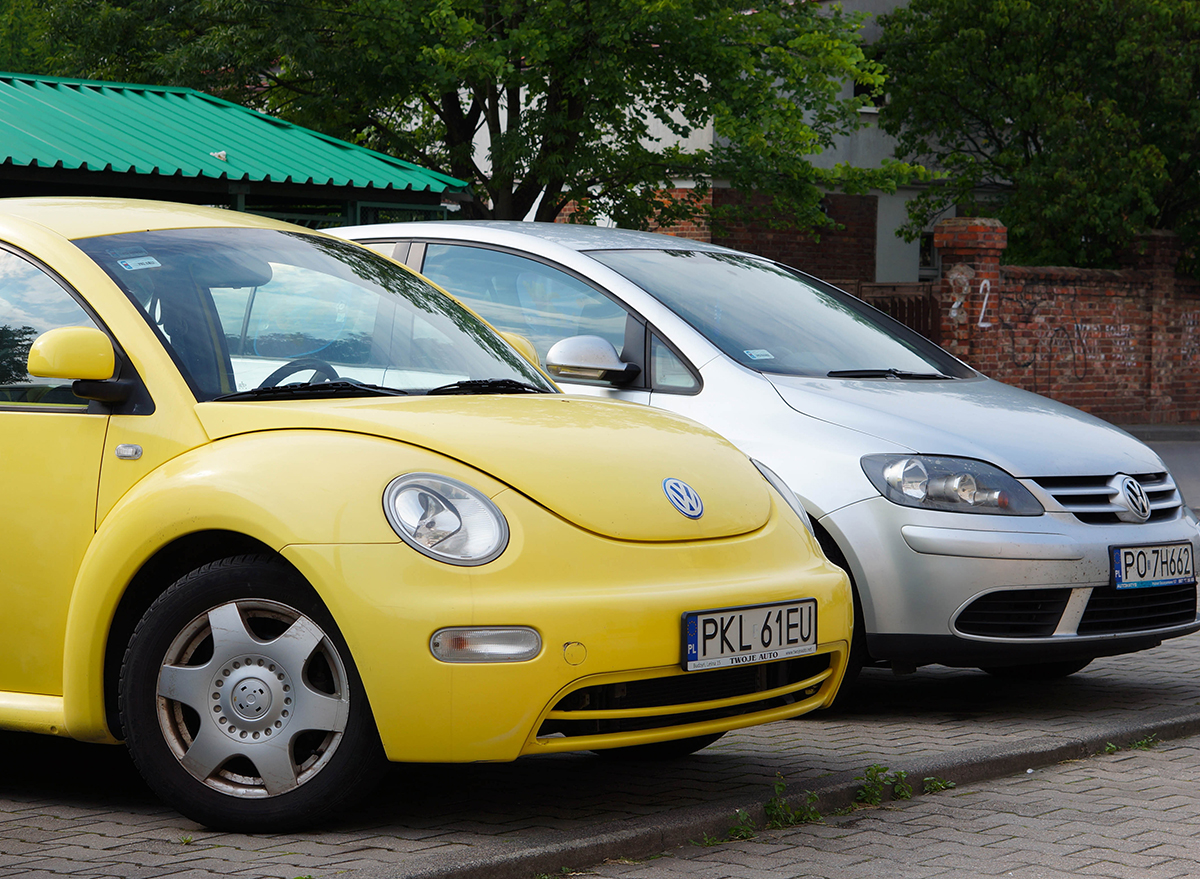 An old joke about Whole Foods' first store was that it could be confused for a Volkswagen car dealership because of the abundance of VW Beetles in the parking lot. Replace VW Beetles with Subarus and you've got yourself a 2020 version of the joke.
The stores have huge cheese selections.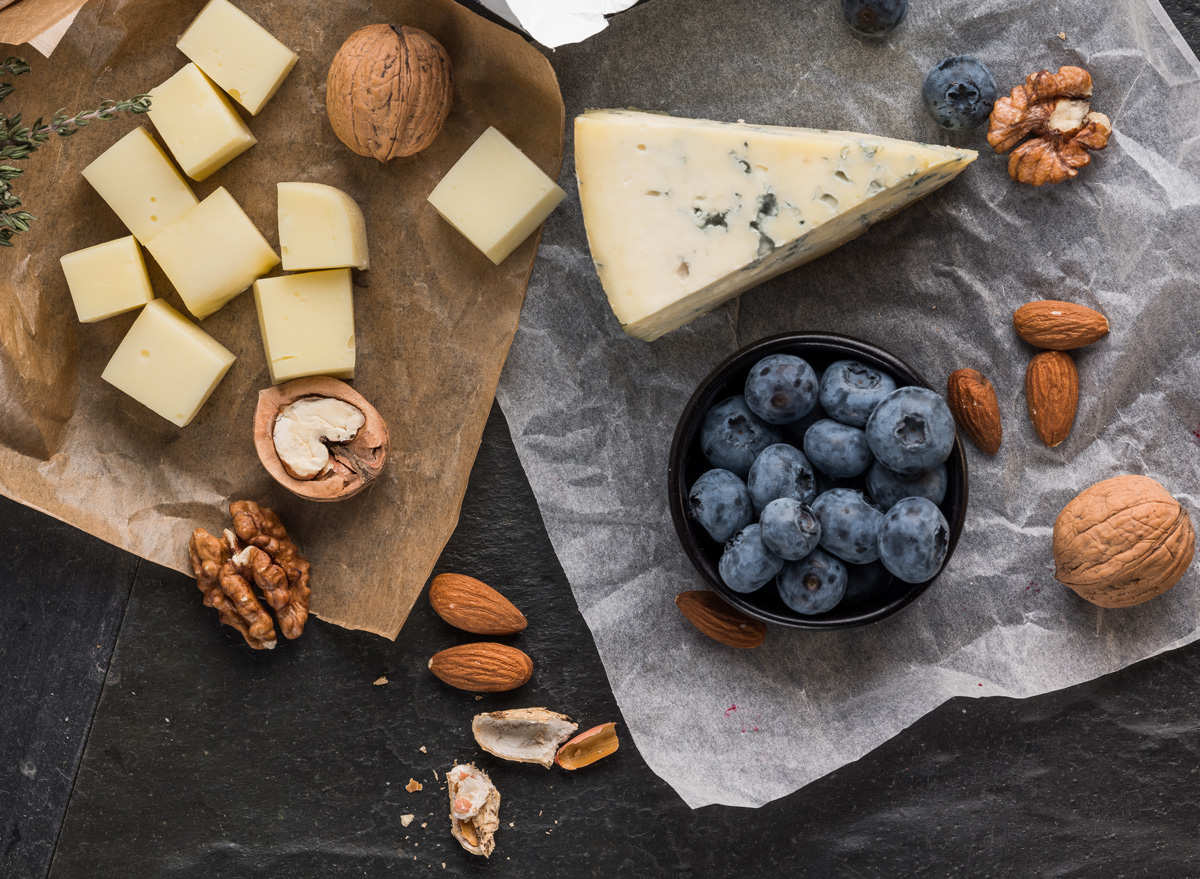 Cheese, please! Every Whole Foods Market store sells between 250 and 1,000 different types of cheeses that are sourced from artisan cheesemakers around the world. In fact, more than 51 percent of Certified Cheese Professionals worldwide come from Whole Foods Market, according to a company fact sheet. These cheese experts are tasked with making sure the stores offer a diverse selection of high-quality cheeses that are free of rBST (an artificial growth hormone), artificial colors, flavors, and preservatives.
There's a "Whole Foods diet."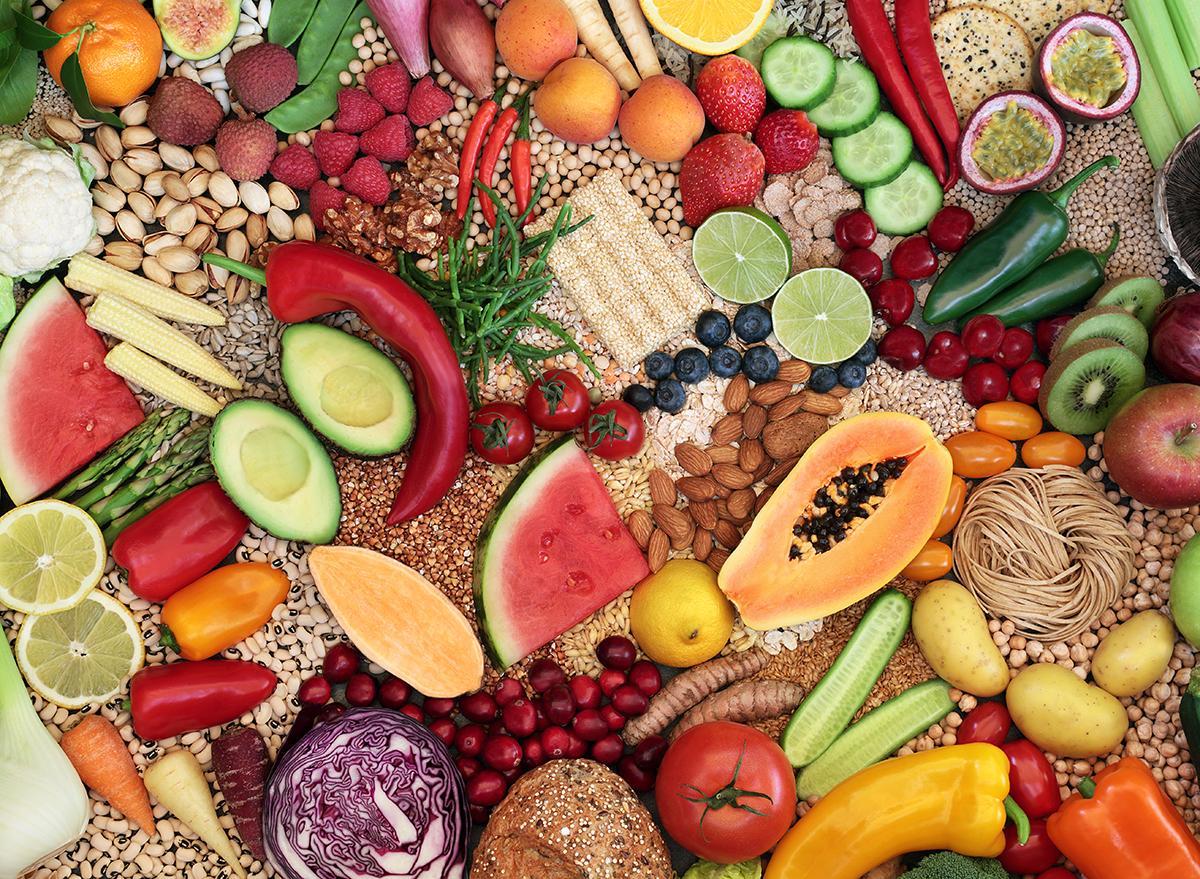 John Mackey, the co-founder and CEO of Whole Foods, eats a vegan diet, logging 15 or so servings of fruits and veggies a day. He travels with a rice cooker so he can make his steel oats in the morning, and he likes to find hotels near Whole Foods locations so he can eat there for lunch, according to a profile on Mackey in CNBC.6254a4d1642c605c54bf1cab17d50f1e
But, growing up in the 1950s and '60s, Mackey's diet looked a lot different. That included foods like sugary Cocoa Puffs for breakfasts; a hamburger, French fries and soda for lunch; and fried chicken, pot roast, or mac and cheese for dinner. Mackey wrote about the evolution of his diet in his book The Whole Foods Diet: The Lifesaving Plan for Health and Longevity, which came out in 2017. In it, he writes about the merits of plant-based eating and provides a "28-Day Eat Real Food Plan."
Whole Foods has an "olive oil savante."
Whole Foods has its own 365 Everyday Value products and is backed by an "Exclusive Brands" team that's made up of expert buyers, registered dietitians, food scientists, and other experts. The team heave has its own certified Extra Virgin Olive Oil Associate Savante, which is a title awarded to those who are experts in tasting olive oils.
The 365 Everyday Value line has limited-edition launches.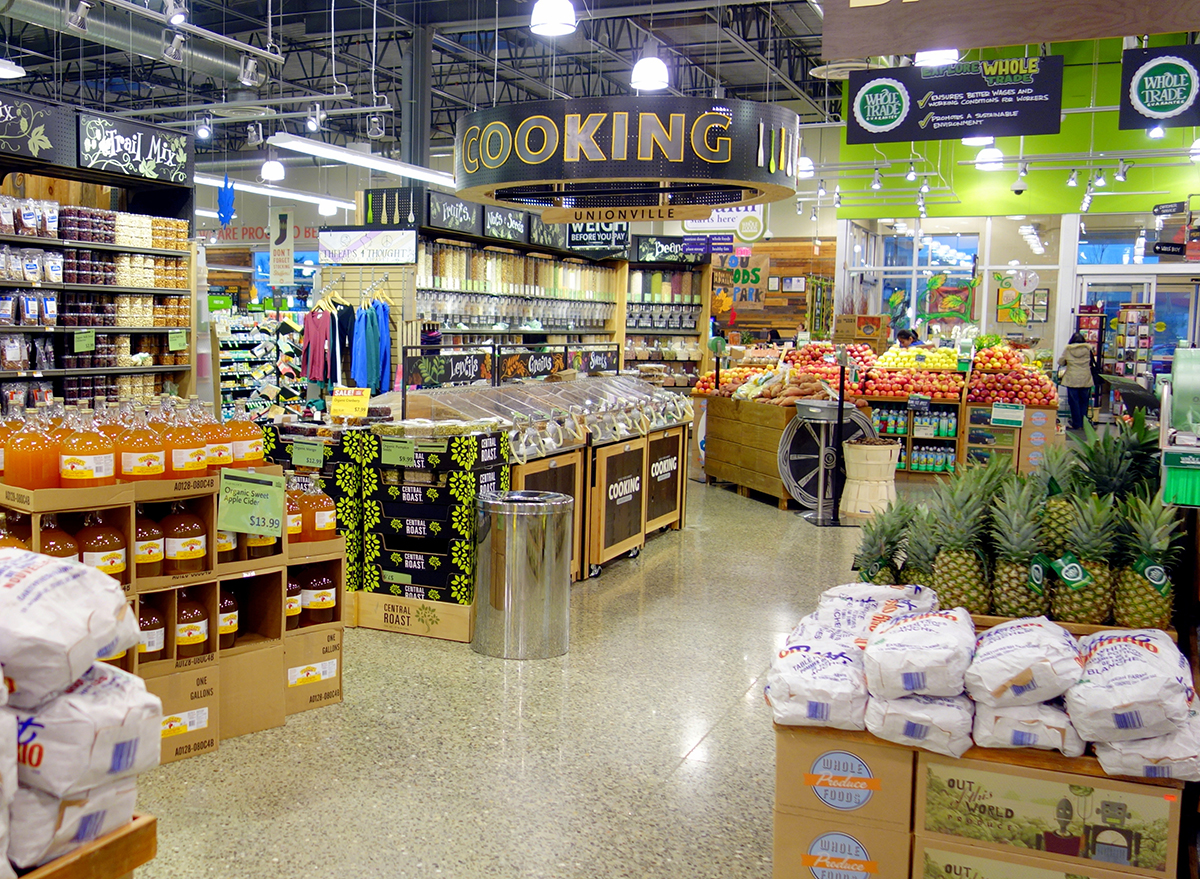 Year-round, Whole Foods Markets' private label 365 Everyday Value has grocery and pantry staples. But, savvy shoppers know to keep their eyes peeled for limited-edition offerings, too. Some are seasonal and return each year, like the Chocolate Candy Cane Sandwich Cremes. Others are a one-time deal, like the Blue Cheese and Garlic Flavored Popcorn.
The award for the fastest-selling limited edition product goes to the Dill Pickle Almonds and Pumpkin Ice Cream Sandwiches, according to Whole Foods.
Prime members get special deals.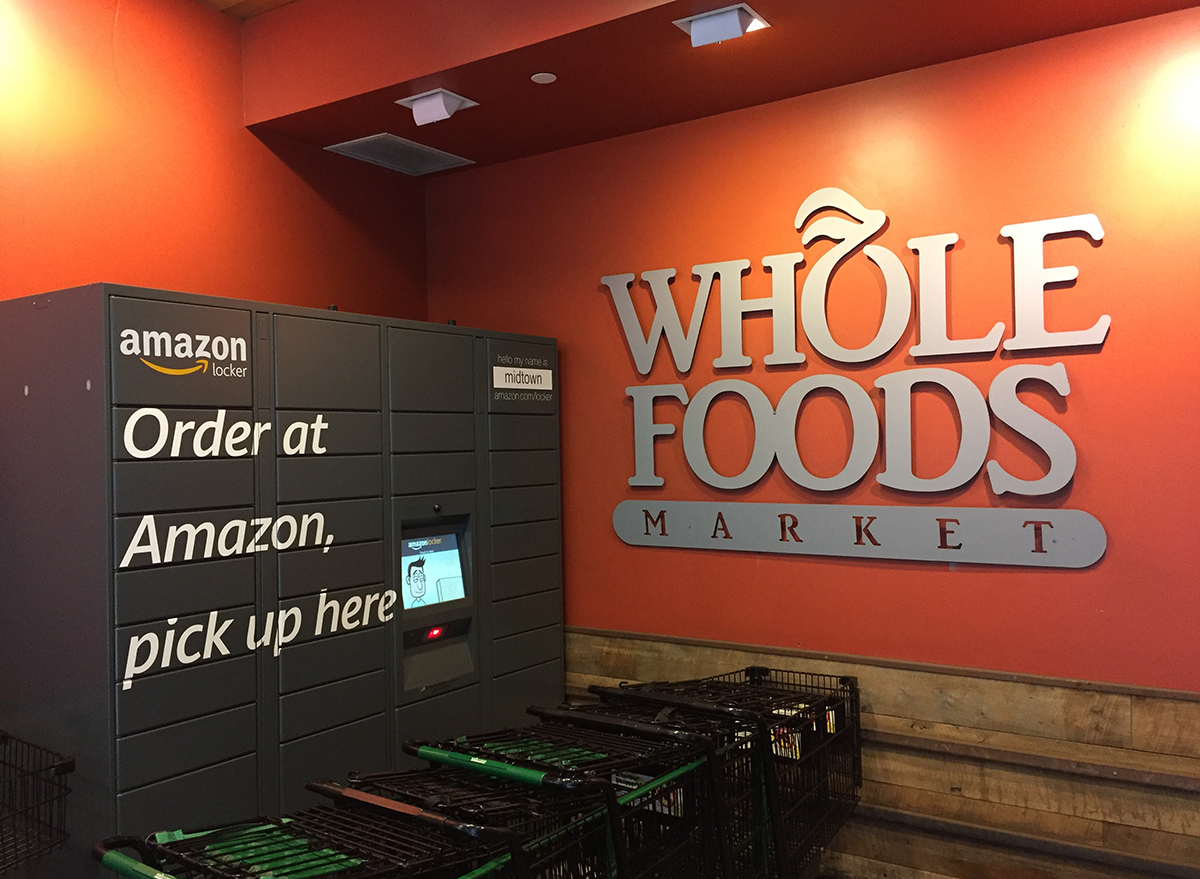 You probably already know that Amazon acquired Whole Foods in 2017. But did you know that as a Prime member, you should be on the lookout for blue and yellow signs? A blue sign signals exclusive deals for Prime members. Also, Prime members can get an extra 10 percent off sale items marked with yellow signs.
The Whole Foods founders lived in their store.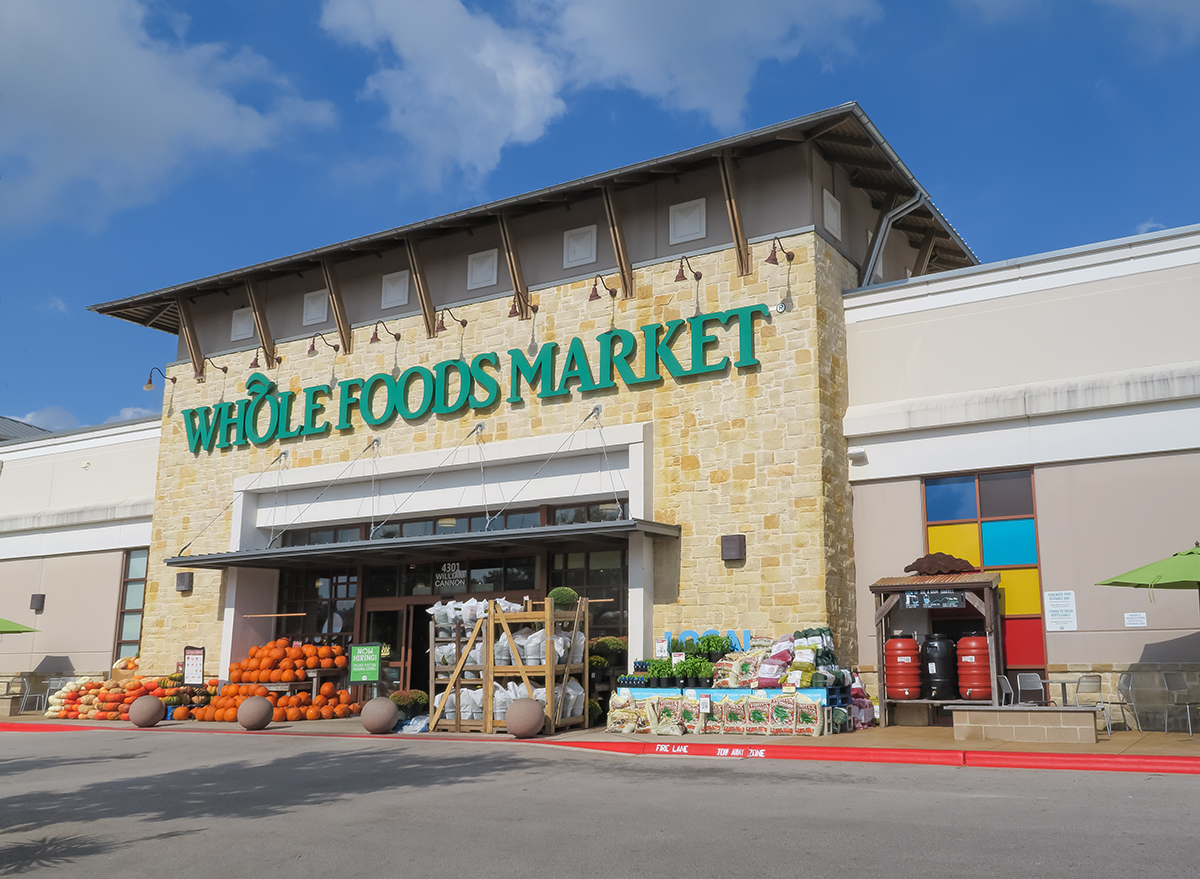 Before Whole Foods made its debut, John Mackey and Renee Lawson (Hardy) borrowed $45,000 from family members and friends to open a small natural foods store in Austin that was called SaferWay. The then-couple got booted from their apartment for storing food products, so they moved into their store.
The only problem? It was zoned as a commercial building, and, as such, there were no shower stalls. So, they made use of the store's Hobart dishwasher, which had an attached water hose. Hey, whatever works!
The first Whole Foods was hit by a historic flood.
The first Whole Foods Market in Austin hadn't even been open for a year when it was hit by the Memorial Day Floods of 1981. The natural grocer's 11,000 square-foot building was submerged under seven feet of water. The store didn't have flood insurance, and the flood wiped out its inventory. Customers, neighbors and staff members worked hard to get the store reopened, and it did within 28 days.
Thirty-four years later, when Austin experienced another flood, Whole Foods announced it would issue emergency no-interest loans for businesses affected by the loans as a "pay it back" gesture, according to the Austin American-Statesman.
Whole Foods was the first U.S. Certified Organic national retailer.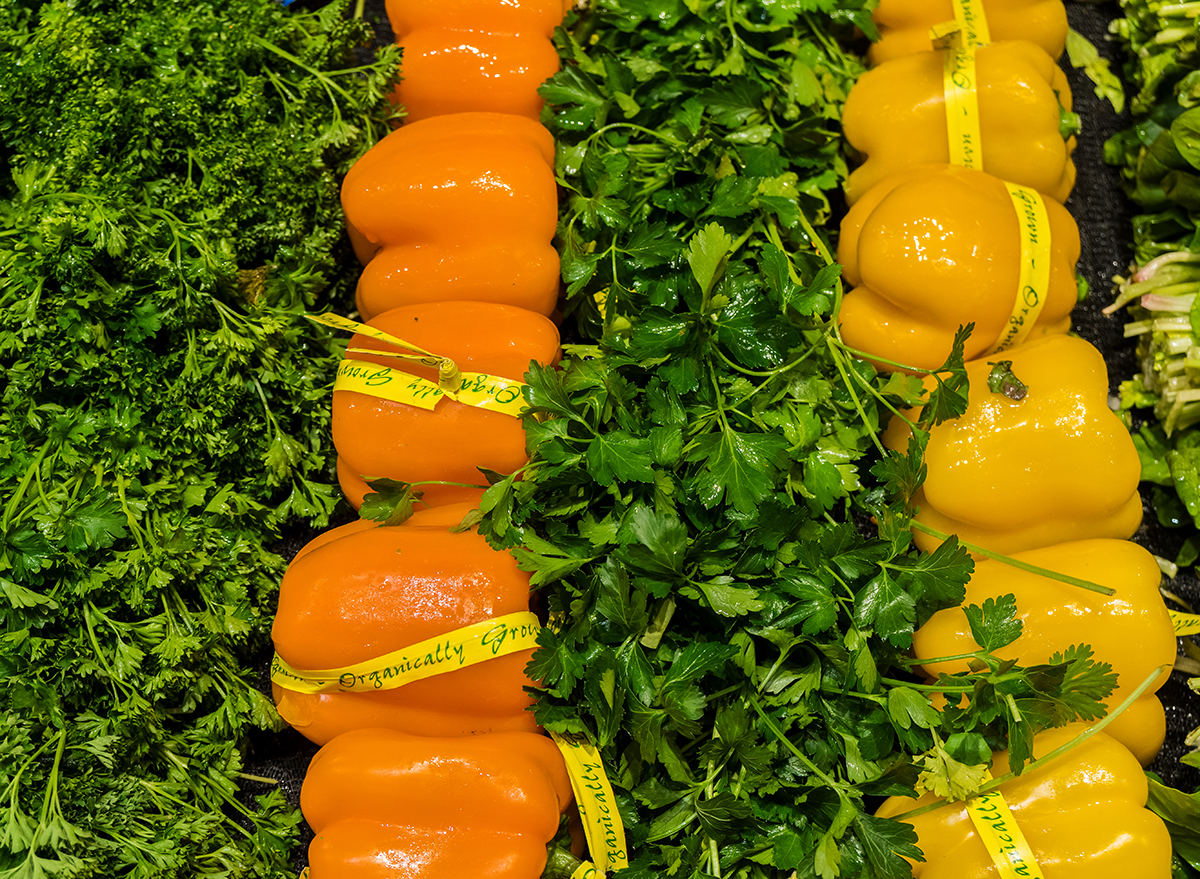 The organic grocer has held this designation since 2003. But what exactly does it mean to be a certified organic grocer? Each store goes through a third-party audit every year to make sure that products meet organic standards. As part of that process, auditors verify that foods are indeed organic, that labels are accurate, and that non-organic ingredients haven't mixed with organic ingredients. If there's no organic standard for a category, Whole Foods has a quality standards team that will develop and create a third-party certification for the standards.
Whole Foods also has body care standards.
The store has implemented body care standards that ban more than a hundred commonly used beauty and body care ingredients, including phthalates, aluminum chloroydrate, and parabens. In 2019, Whole Foods Market became the first national retailer to ban both oxybenzone and octinoxate, two ingredients common in chemical sunscreens that have been linked to damaging coral reefs, from body care products.
Whole Foods butchers go through an apprenticeship.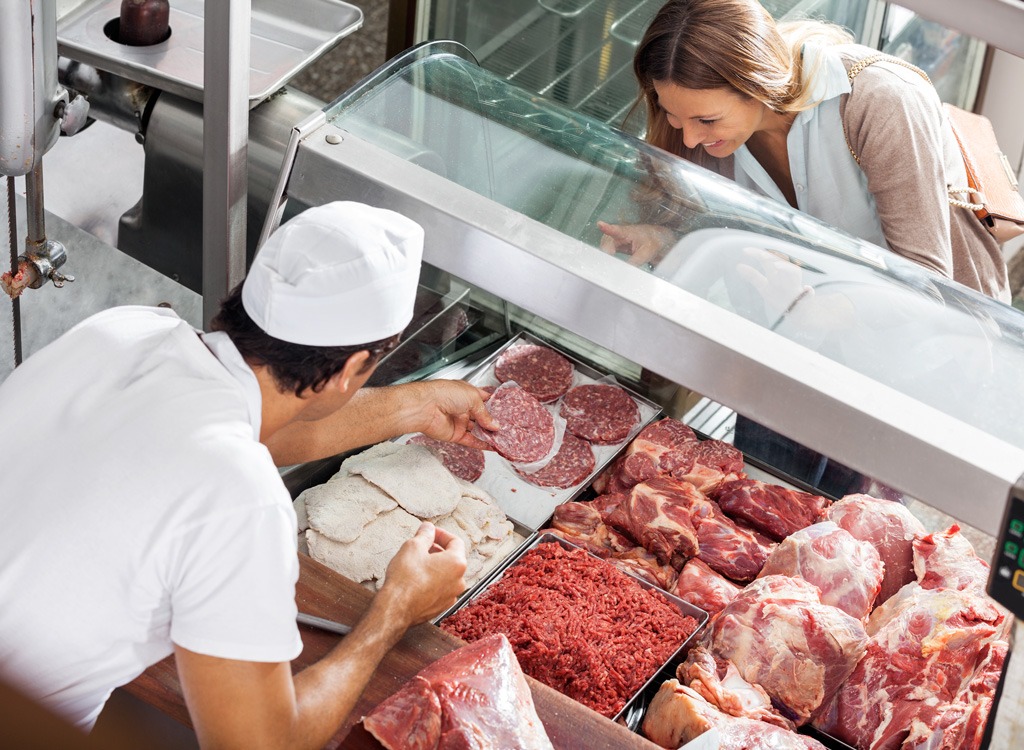 Whole Foods takes a traditional approach to butchering and has classically trained butchers and meat cutters working in its meat departments. The grocer even launched an in-store 18-month Meat Apprenticeship Program for its team members to learn the art of butchery.
There's a music video about Whole Foods.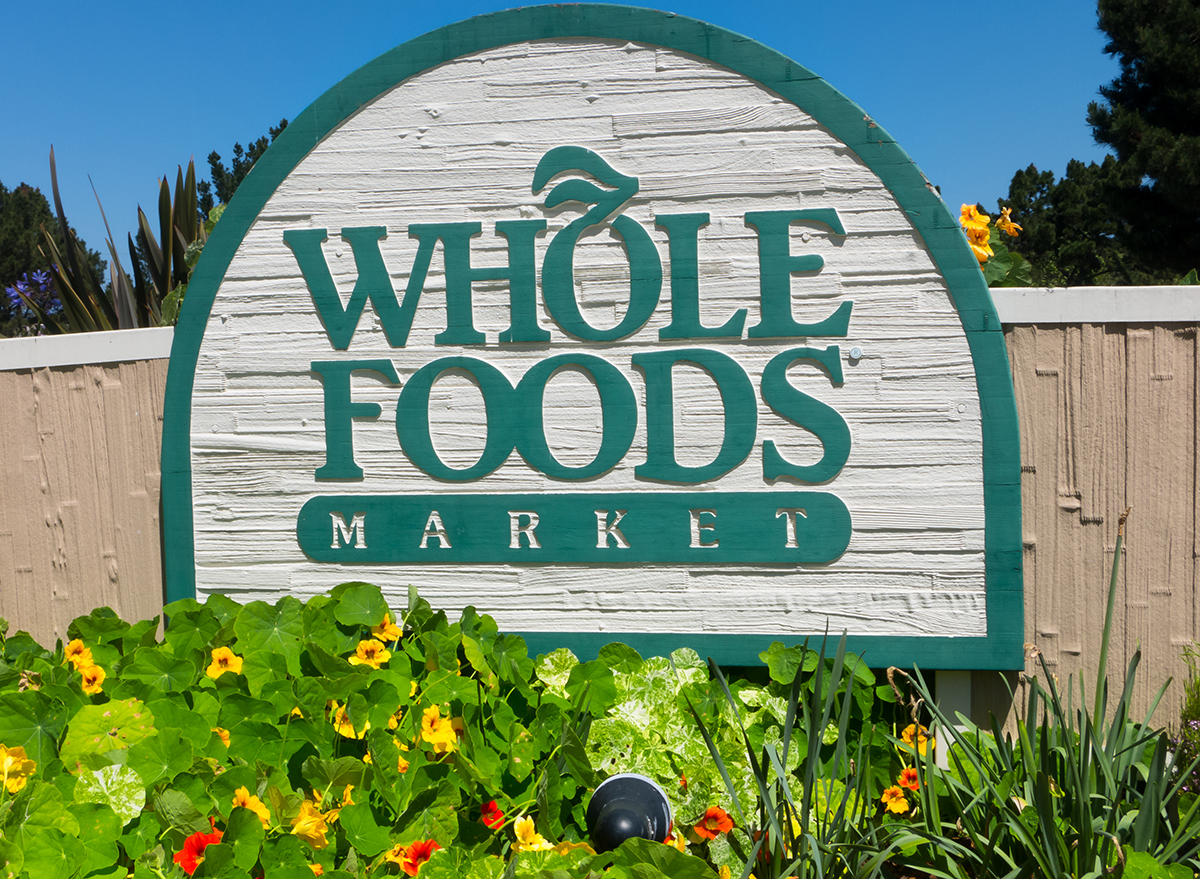 With references to kombucha, master cleanses, yoga pants, and hybrid vehicles, a satirical rap music video was made about Whole Foods. It's called "Whole Foods Parking Lot," and it has more than 6 million views on YouTube.
"Bruh" is rhymed with" quinoa" in a rhyme scheme that takes some creative liberty. Another line from the song: "I'm about to check out, pay my 80 bucks for six things and get the heck out."
You can go ice skating at Whole Foods.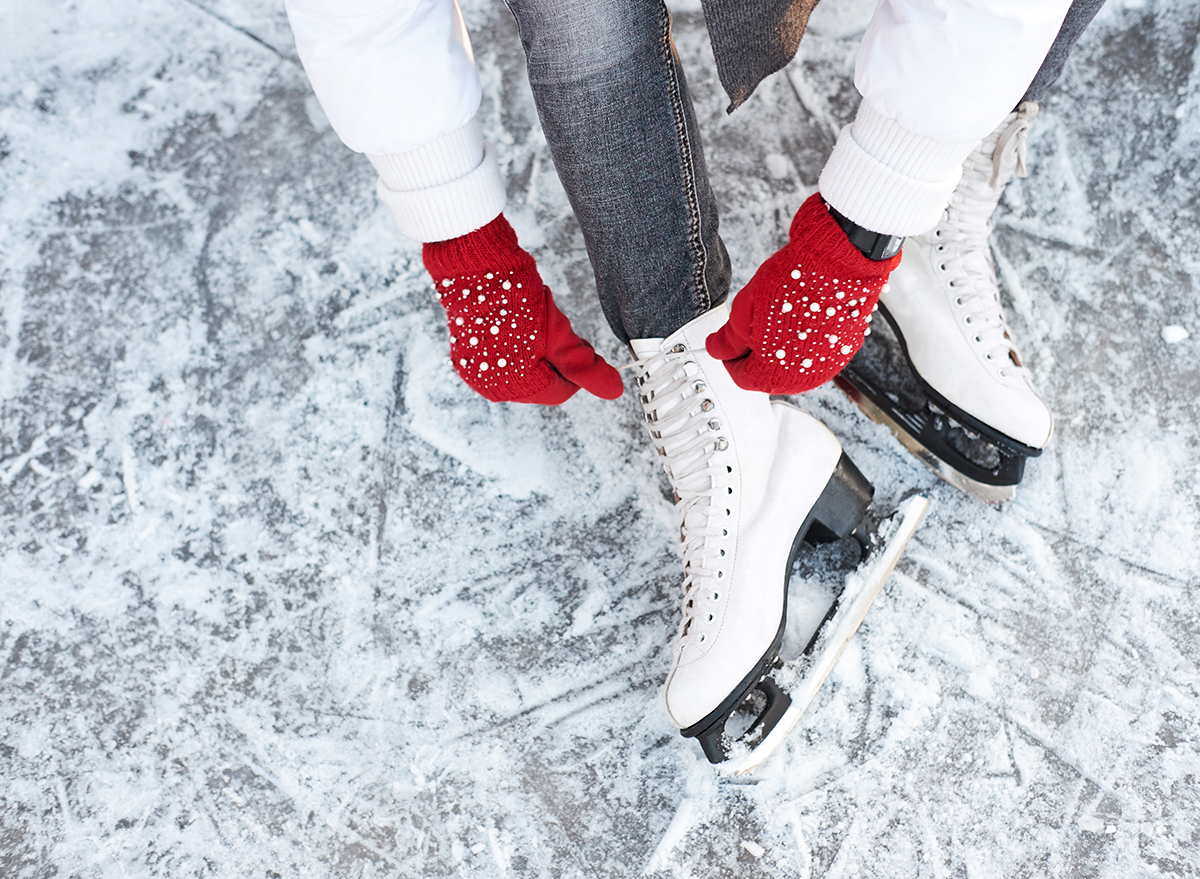 At the Whole Foods flagship store in Austin, there's an ice skating rink that opens on the rooftop in winter months. It's open to the public, and tickets to the rooftop rink cost $12.
Whole Foods Market stores are certainly fun to shop in, and knowing a little more about the store's history makes it all the more interesting!