20 Surprisingly Cheap Eats from Whole Foods
Love Whole Foods but hate the prices? We've got your back. We've tracked down some of the cheapest groceries in the store.
While it may seem like Whole Foods shelves are stocked with expensive groceries, this popular grocery store sells a fair amount of items that are surprisingly cheap. We're not talking about their pre-made meals or exotic produce, we're talking about the day-to-day stuff like avocados and almond butter. It's true! There are a myriad of cheap Whole Foods groceries stocked in the store—you just have to know what to look for.
In this list of surprisingly cheap eats from Whole Foods, we take a specific look at Whole Foods' private brand—365 Everyday Value. Many people assume store brands are inferior to bigger name products, but that's simply not the case—especially at Whole Foods. That's because they have stricter standards than most mainstream grocery stores when it comes to the ingredients that wind up in all of their items. Plus, private label products are often made in the same facilities that produce the name-brand stuff, which means it's the same quality—or sometimes even better—than the pricier versions.
Read on to discover the cheapest Whole Foods groceries.
We're big fans of organic milk. The reason: Organically raised cows are not subject to the same hormones and antibiotics that conventional cows are; no antibiotics for them means no antibiotics for you. But if you're not careful, you could wind up paying an arm and a leg for the stuff. At Whole Foods you only have to pay $3.49 for a half-gallon of 365 Organics Reduced 2% Fat Milk.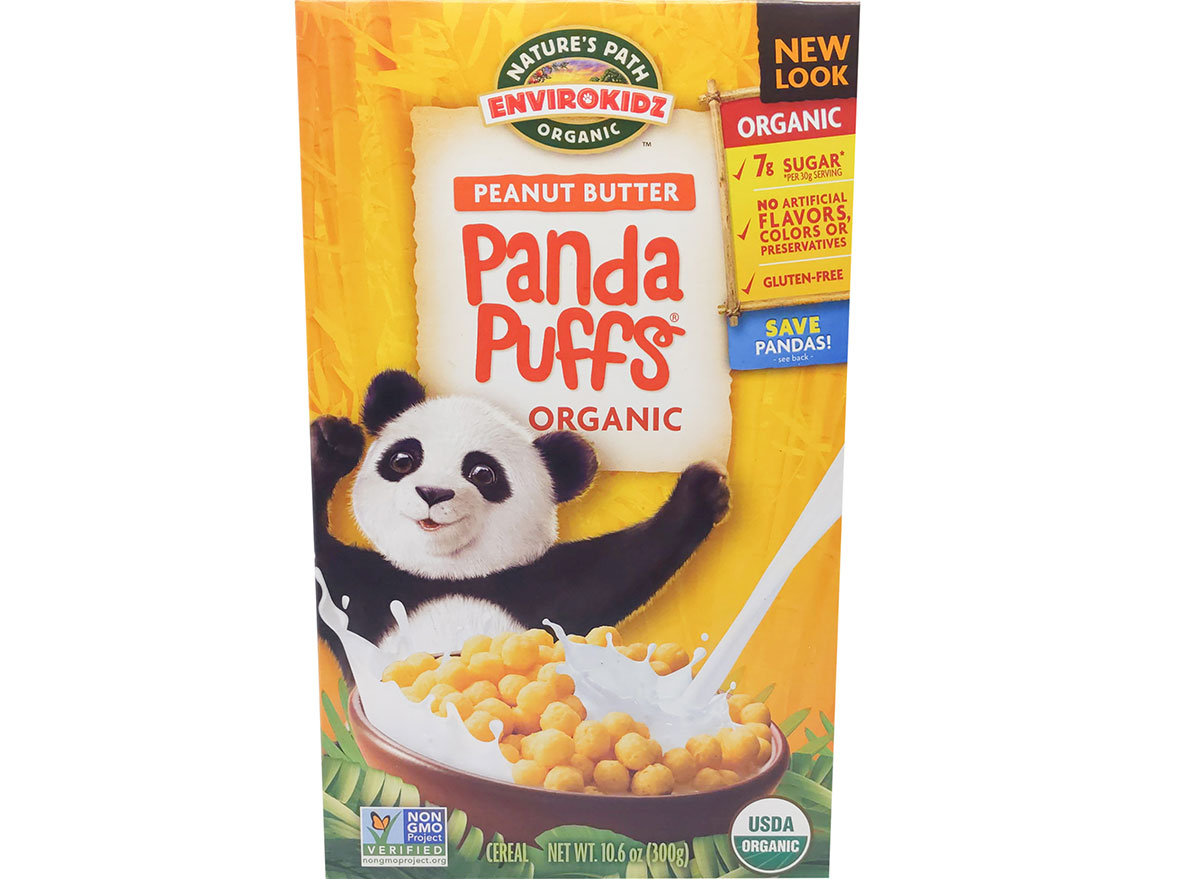 It's easy to see why kids and adults alike love these gluten-free peanut buttery puffs: They're delicious served with cold cereal and also make for a crunchy addition to homemade trail mixes. If you're buying the boxes on the reg, make sure you're doing so at Whole Foods. They sell boxes of this special morning treat for just $4.99.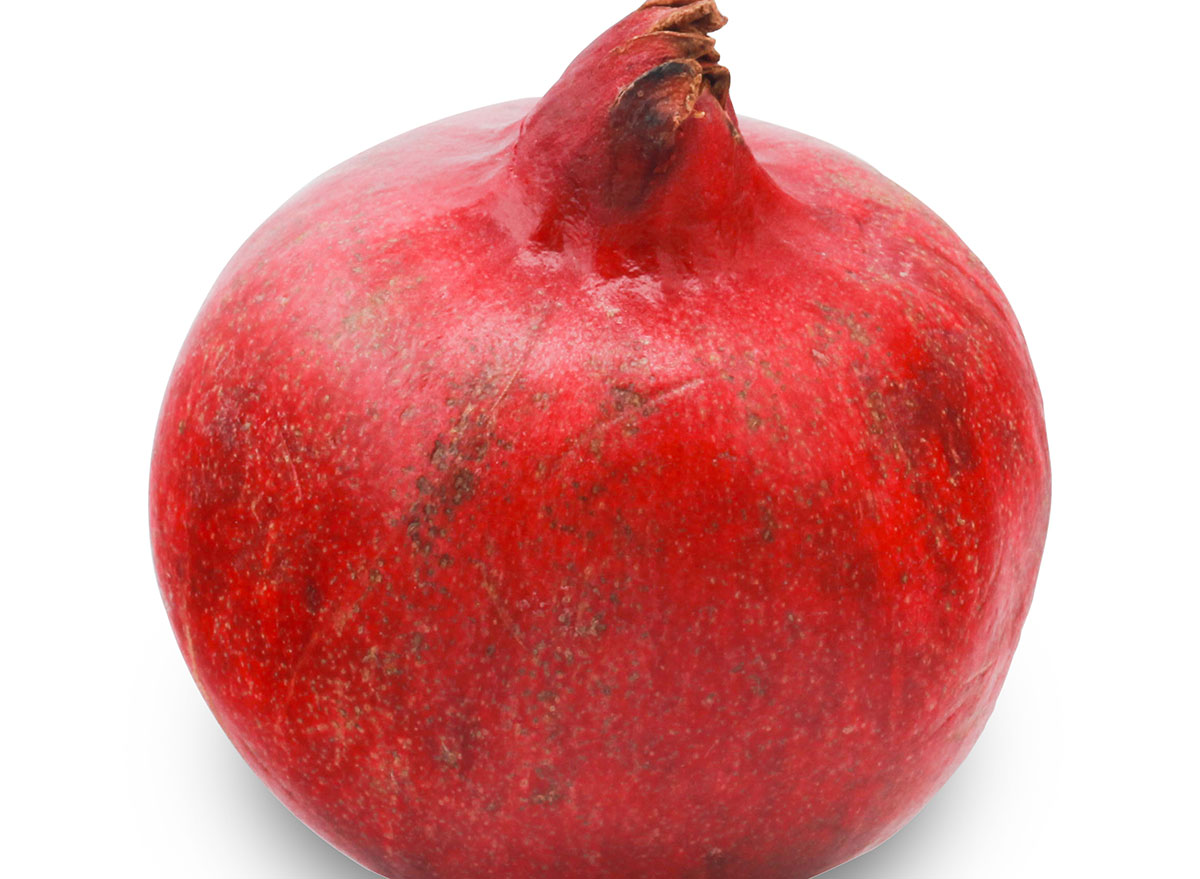 While it's not a major cost-saving, picking up a pomegranate at Whole Foods will only cost you $2.99 a pop. For more ways to keep your wallet fat and your belly skinny, check out these 17 Simple Swaps That Save $255 a Month on Groceries!
No matter how many times we buy the stuff, it always shocks us how much balsamic vinegar costs. That said, it's really no more affordable to pick up a bottle at a conventional store versus Whole Foods. We found 6.9-fluid-ounce bottles filled with organic balsamic for just $2.99! So if you think Whole Foods groceries are way too expensive, think about this steal of a price.
If you're obsessed with avocado recipes like guac and avocado toast, you best be heading to Whole Foods. The market sells each fruit for $1.99. Not too shabby!
Organic Shredded Mozzarella
As with any other prepared food item, you're going to pay a premium for convenience—and pre-shredded cheese is no exception. To save some of your hard-earned dough on the stuff, pick it up at Whole Foods. An eight-ounce bag of Organic 365 Shredded Mozzarella is $4.99, which is just $0.60 per one-ounce serving.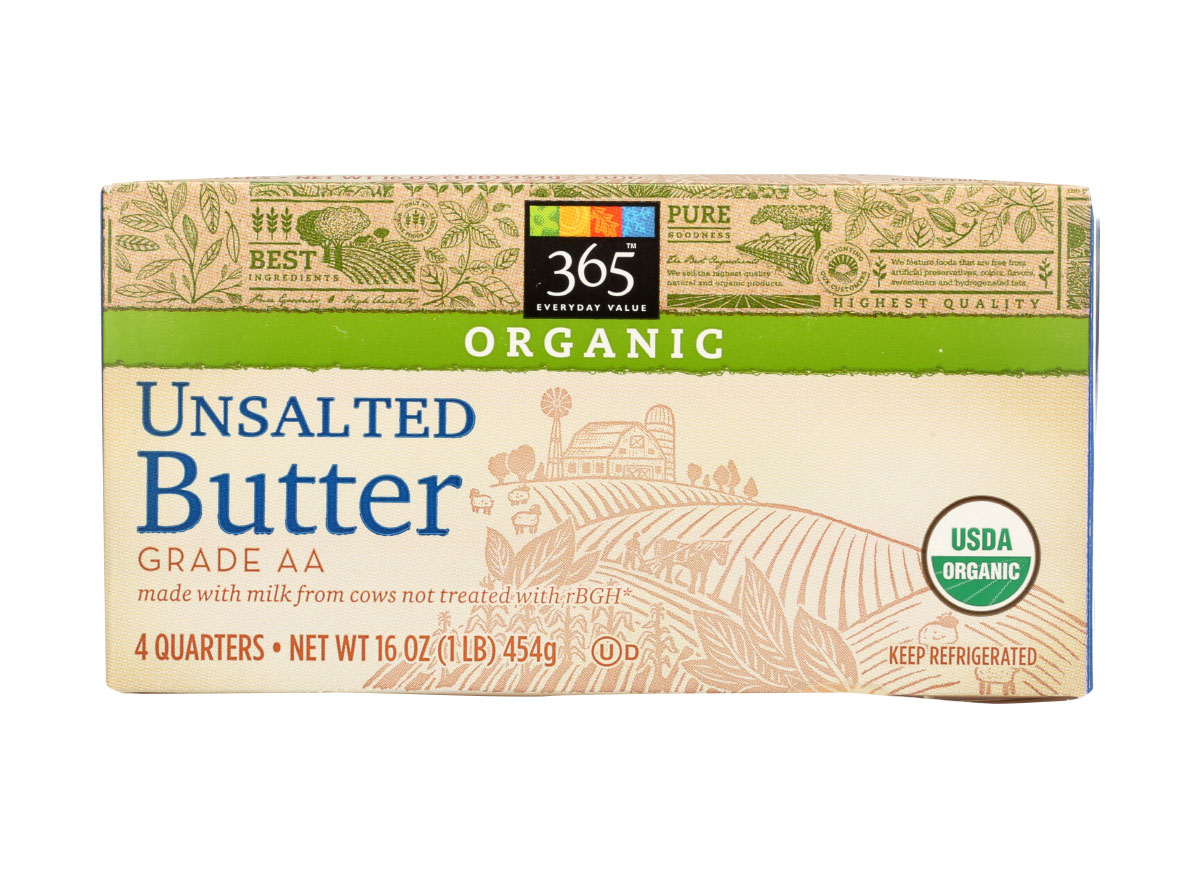 Mmm, butter; it's so darn delicious—and a staple in most households. Whole Foods sells 16-ounces of 365 Organic Unsalted Butter for just $5.49.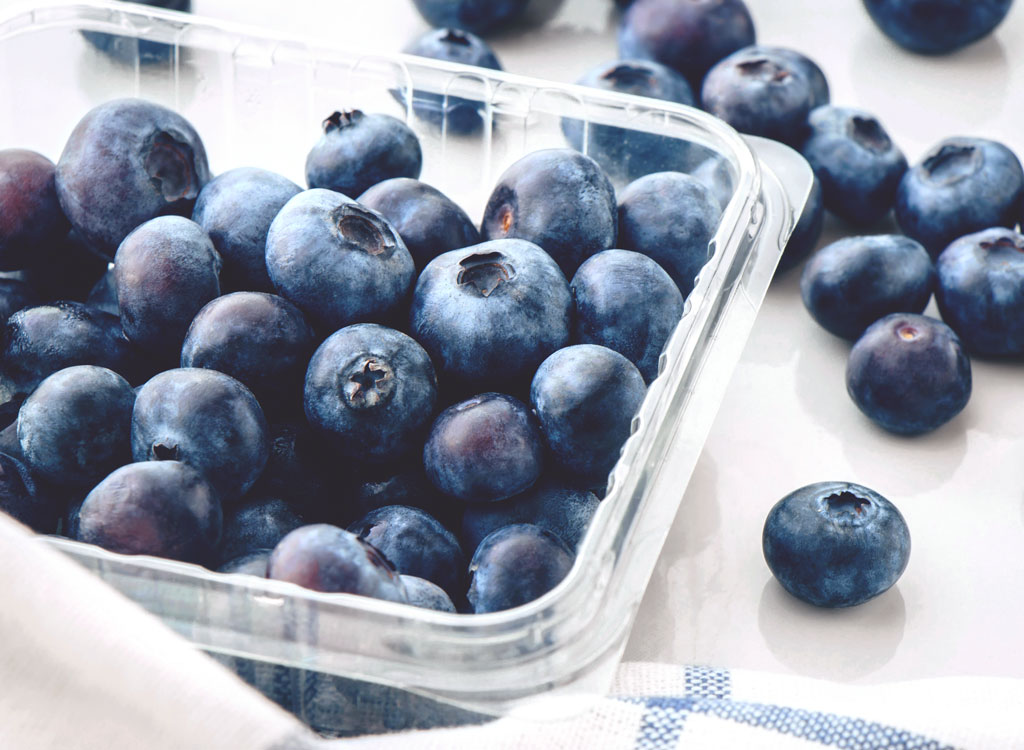 While it's true that blueberries are packed with disease and fat-fighting nutrients like polyphenols, they're also super expensive—which is the primary reason so many people avoid buying them. If you want to reap the powerful fruit's health-boosting nutrients, stick to the organic variety and look no further than the Whole Food's produce section. You can get a pint-sized container of blueberries for just $3.49.6254a4d1642c605c54bf1cab17d50f1e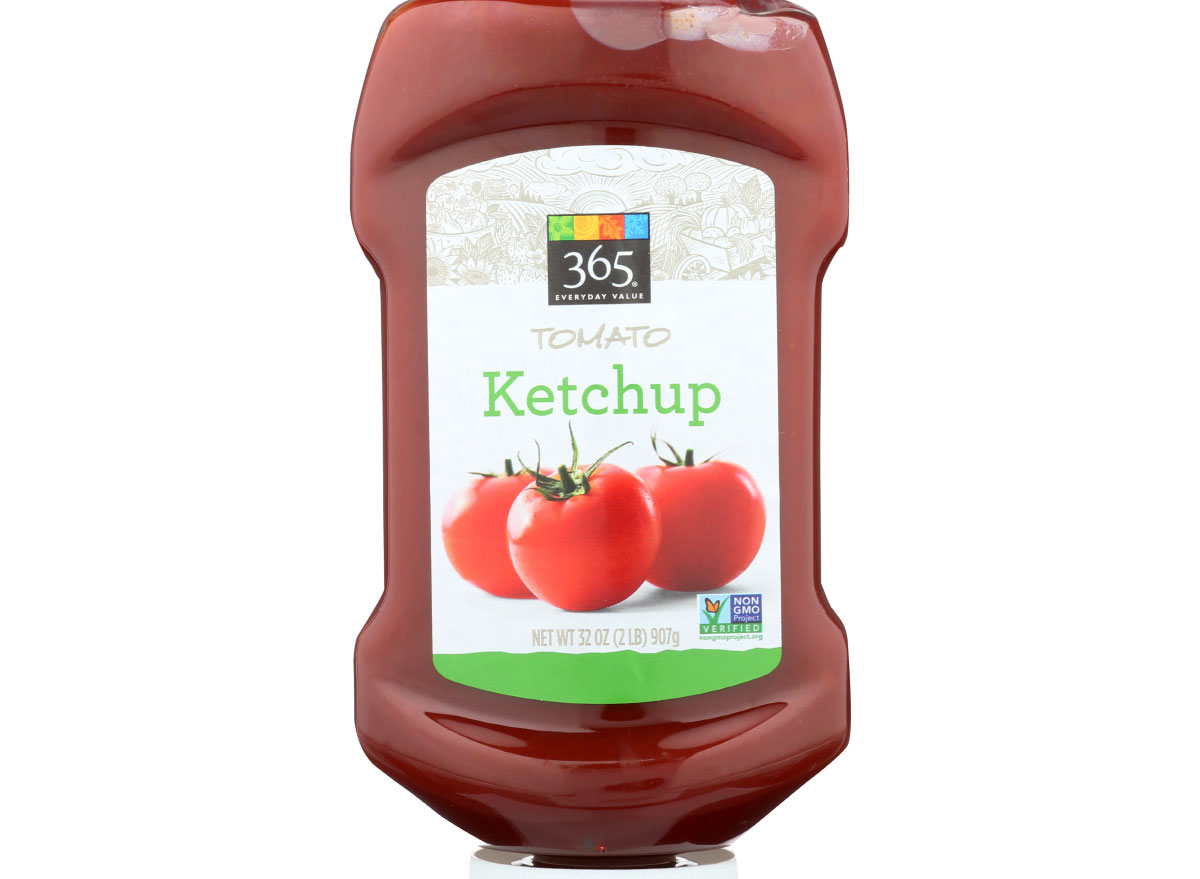 You know conventional ketchup is filled with yucky additives like high fructose corn syrup and dyes, which is why you opt for the organic variety. But there's no denying it, the stuff can be pricy—but not at Whole Foods! A 24-ounce container of 365 Organic Ketchup retails for $2.69. However, if you want to save even more cash, check out our video tutorial on How to Make Homemade Ketchup. It's surprisingly easy!
Inside its BPA-free packaging, you'll find only the cleanest organic ingredients, which is why Plum's baby food is a mainstay in many mommy's kitchens. We found 4.22-ounce pouches of Plum's Broccoli and Apple Baby Food in both stores, but oddly enough they were charging completely different prices for identical products. Pick the stuff up at Whole Foods where they are selling each flavor for just $1.79. String that savings over a course of a year, and you'll likely have saved enough to buy some fun new toys for your tiny tot!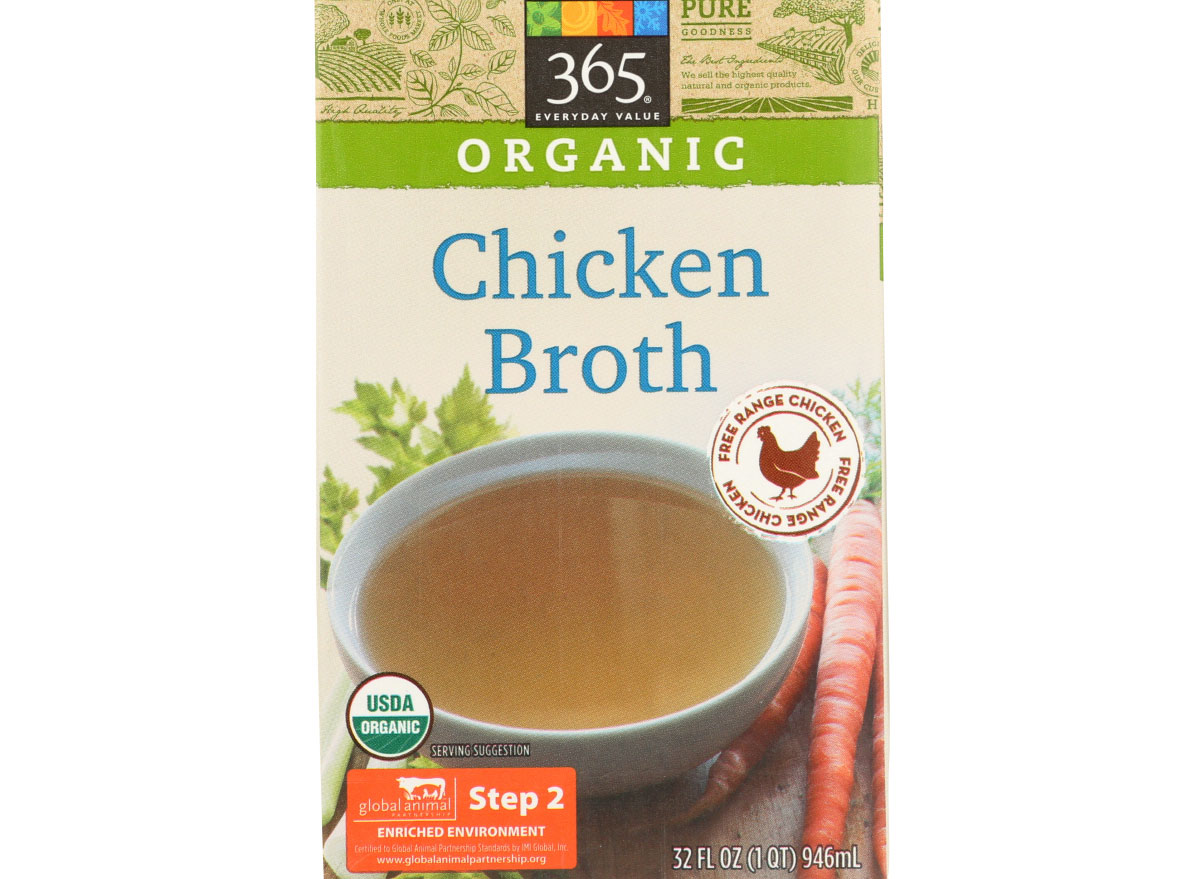 Since it can be used such a wide array of dishes (from soup to savory oatmeal), chicken broth is a staple in many homes. If you're looking to stock up on the stuff, drive to Whole Foods. They sell 32-fluid-ounce containers of organic chicken broth for as low as $1.99!
Surprise! Despite conventional wisdom, buying your favorite snack bar at Whole Foods can save you cash. Whole Foods generally sells them for $1.39. They're made with all clean ingredients, and nutritionist Isabel Smith suggests saving them as a pre-workout snack: "Larabars are great because they're pretty natural, but the only time I'd use them is for athletes because they have a lot of sugar. Since they are lower in protein, fiber, and fat, digestion happens pretty quickly [and you can get a short burst of energy with no stomach upset]—it's kind of like eating a banana."
For many carnivores, meat eats up the bulk of their grocery budget—but not when it comes to Whole Foods groceries. Customers can score a pound of 365 Organic boneless chicken breast for just $7.99.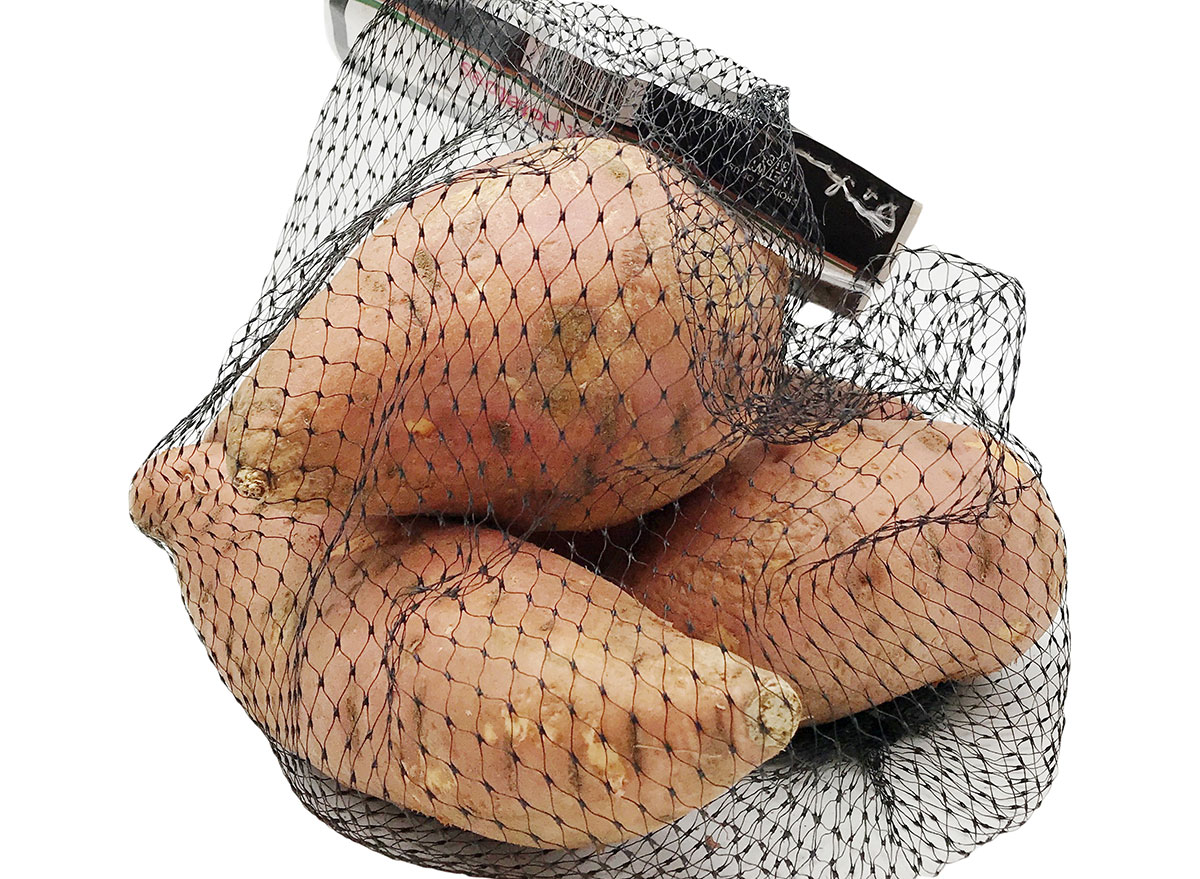 If you love sweet potatoes, but want to mix things up a bit, white sweet potatoes may just become your new BFF. They pack a more mild taste than their brightly-colored counterparts which allows them to be dressed up with both salty and sweet spices and flavorings. Wanna give 'em a go? Buy them at Whole Foods. Considering most people will stock up on anywhere from four to six taters when they're making a recipe, you could simply buy a three-pound bag of white sweet potatoes for just $2.39 at Whole Foods.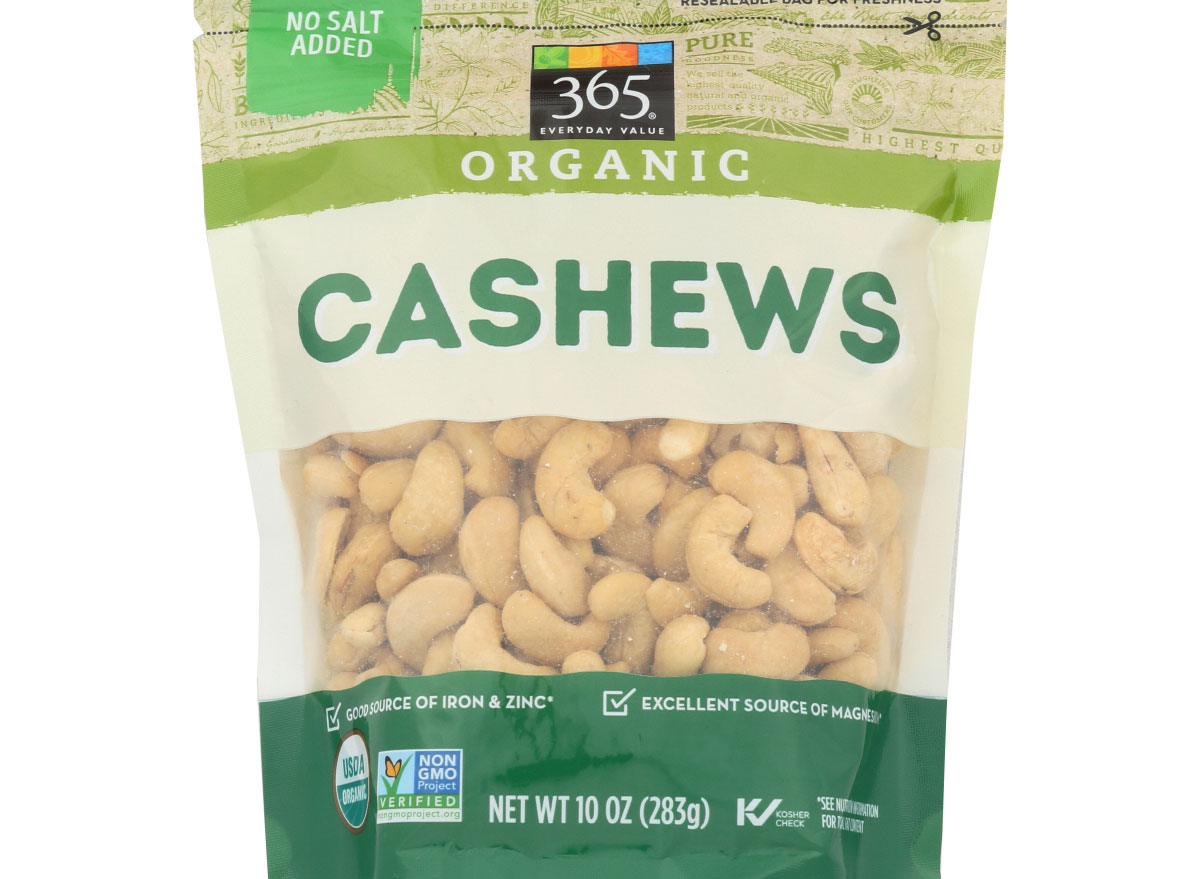 Not only are cashews packed with magnesium, a nutrient that helps relieve insomnia, headaches, and muscle cramps, they're easily a dollar cheaper per pound if you pick them up from your new favorite store's bulk food section. $7.99 per pound? Not too shabby!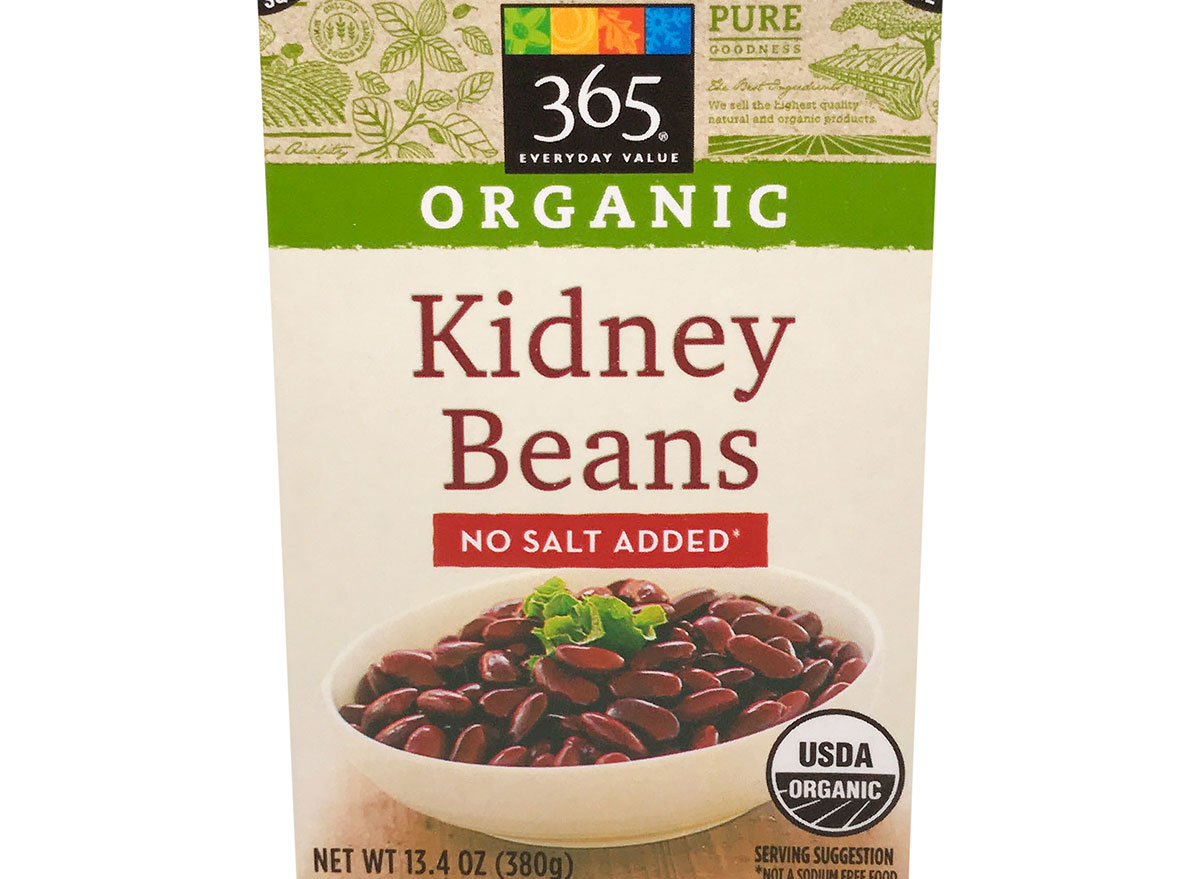 While canned beans are generally cheaper, one study found that a whopping 67 percent of nearly 200 cans produced by major manufacturers contain the chemical Bisphenol A (BPA). Yes, even the ones that claim to be free of the scary chemical. For this reason, we suggest sticking to beans (and other things commonly sold in cans) that come in cardboard containers. A 13.4-ounce container of 365 Kidney Beans from Whole Foods, for example, goes for $1.39, making it one of the most affordable options outside of a can.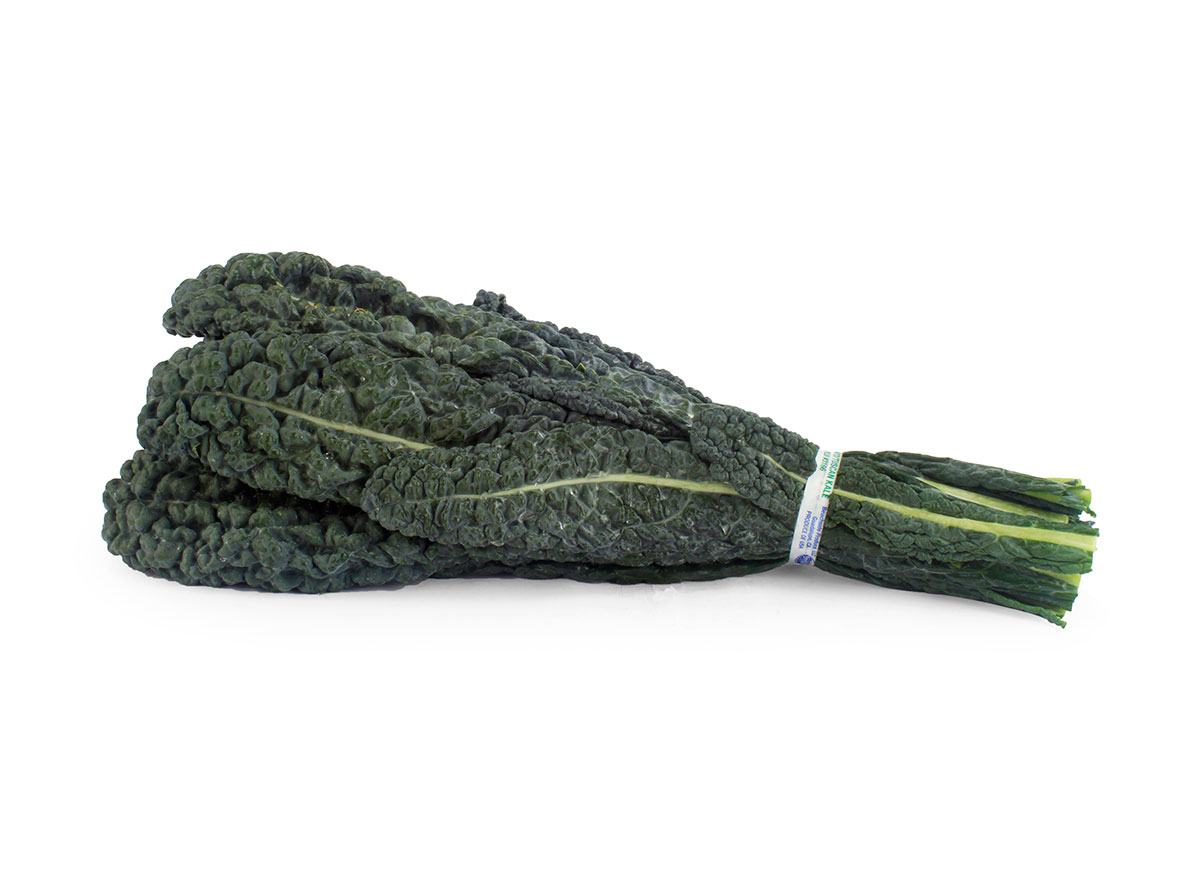 If you find the prospect of another kale salad as exciting as a plain chicken breast, opt for lacinato kale, a.k.a. black or dinosaur kale. The dark, curly leaves are sweeter tasting and more tender than the regular variety, but pack the same nutritional properties as the kind you're likely already eating. One of the best places to buy the stuff is at Whole Foods, where they sell a half-pound for a mere $1.99.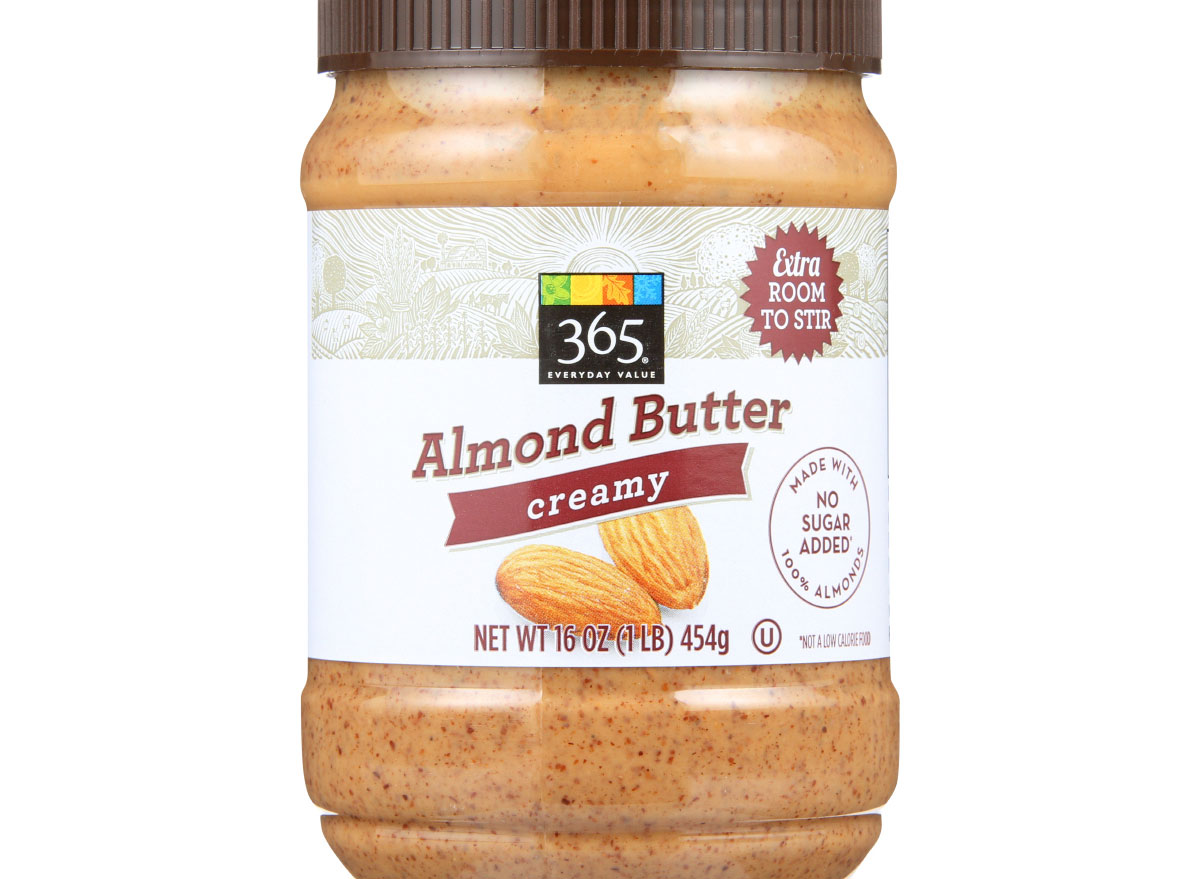 It's creamy, it's delicious, and it's super-versatile, but almond butter can be stupid-expensive, with some jars of the stuff selling for over $20 a jar! Next time you need to restock your nut butter supply, head to Whole Foods, where they sell 16-ounce containers of their store brand variety for just $7.49.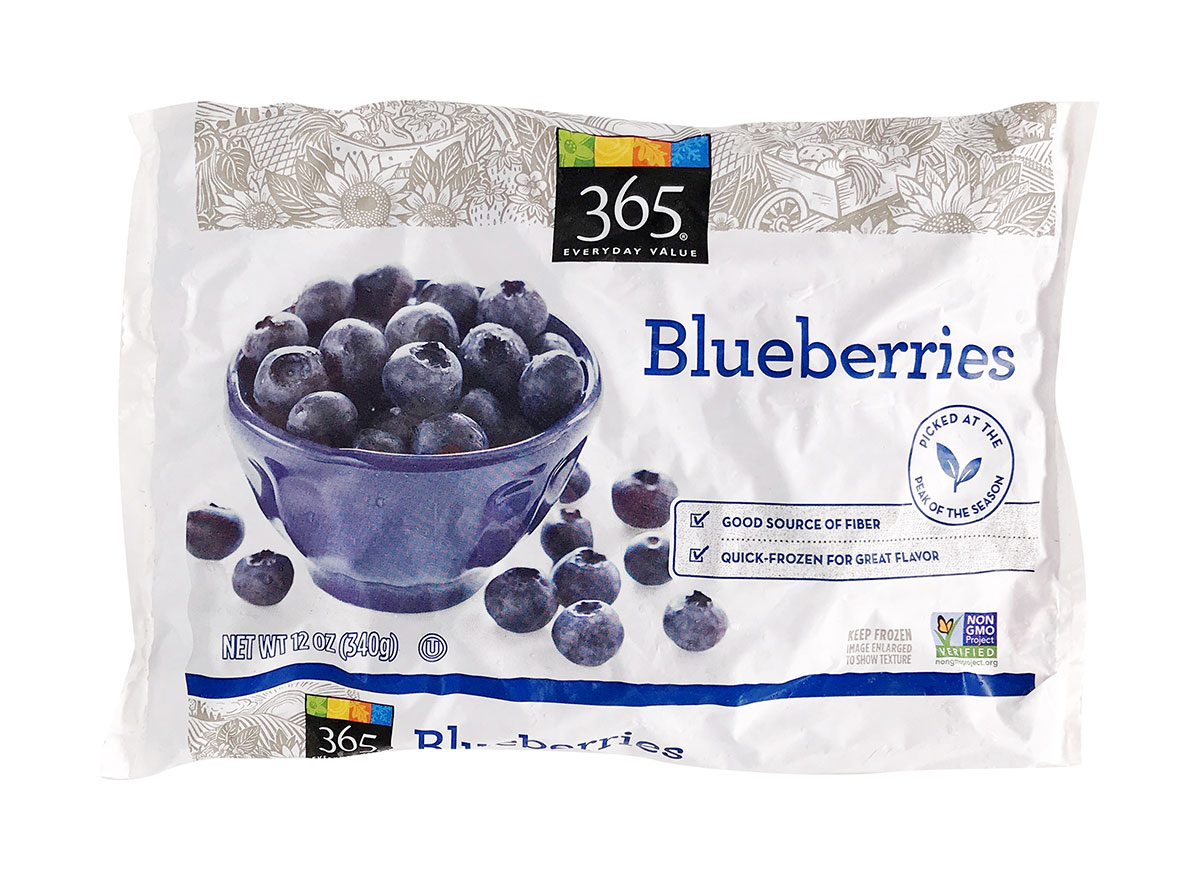 If you're looking for the cheapest, most effective weight loss supplement around, look no further than the freezer aisle at Whole Foods. A 12-ounce bag of frozen blueberries—which are the ideal addition to weight loss smoothies—costs $3.49. The cold, tasty fruit is packed with polyphenols, powerful natural chemicals that can help you lose weight–and even stop fat from forming. In one study, researchers found that feeding mice three daily servings of berries decreased the formation of fat cells by up to 73 percent!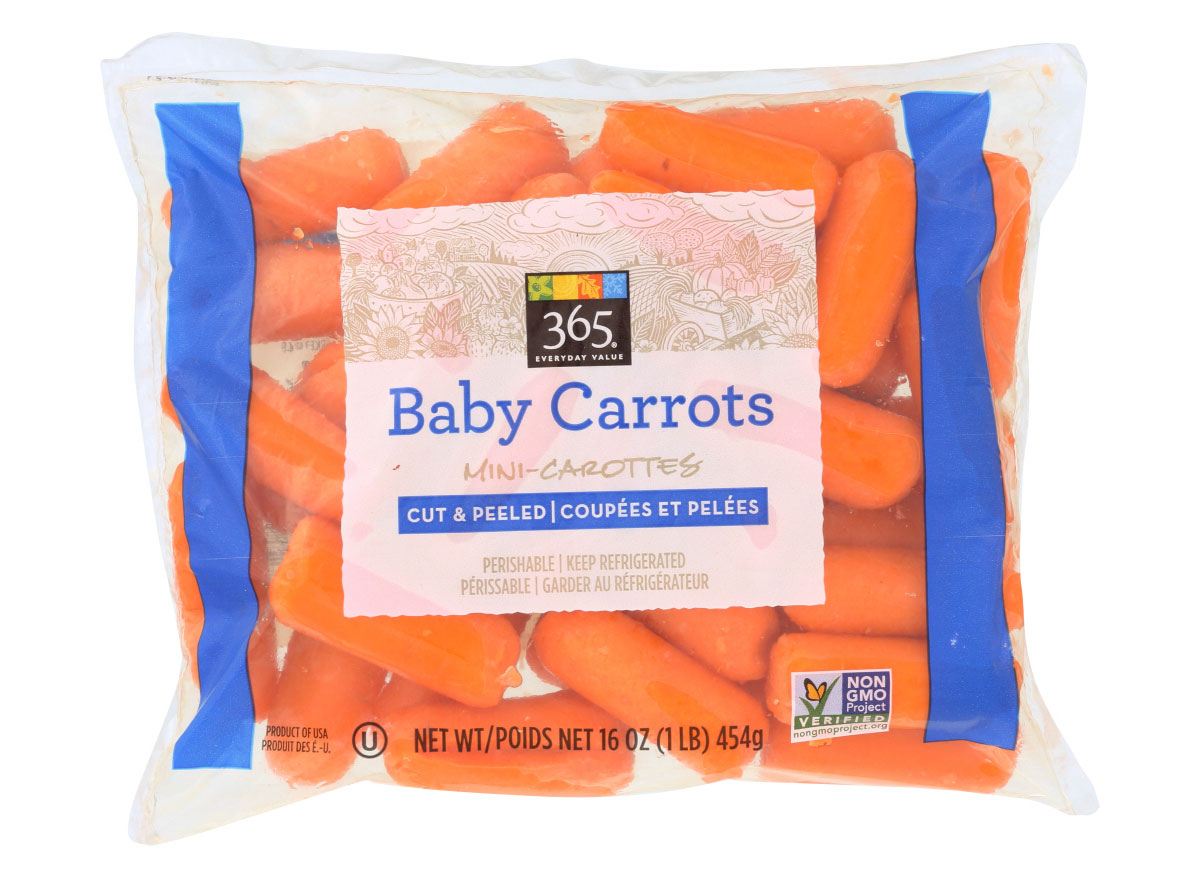 Organic carrots just taste better than the conventional kind, but they shouldn't have to cost more—Whole Foods gets that. Shoppers in their stores can score two-pound bags of Baby Carrots for $1.29. That's a dollar cheaper than many other stores are selling identical bags for. Not a bad deal!