A Simple Whole30 Grain-Free Oatmeal
This healthy breakfast is a delicious combo of nuts, seeds, alternative flour, and spices.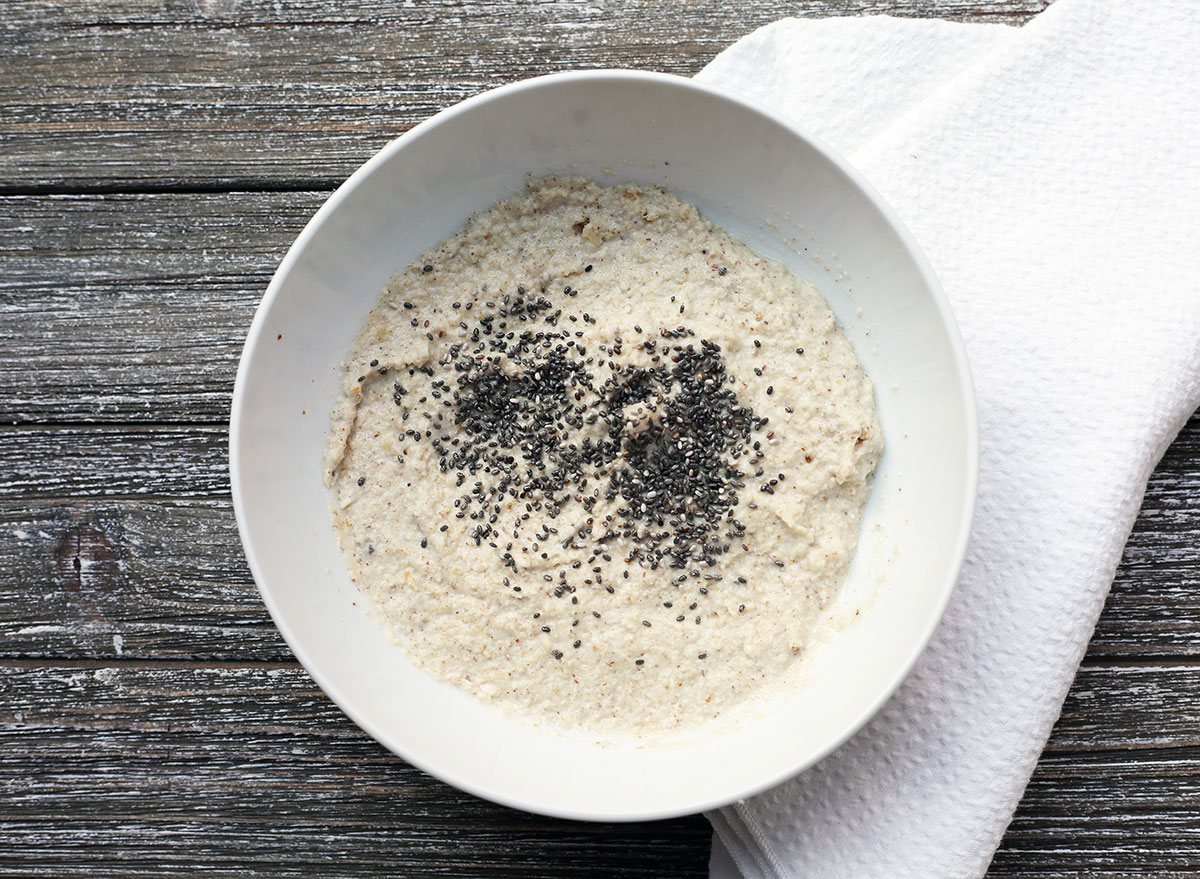 For many of us, oatmeal is a go-to when it comes to quick and healthy breakfast options. This recipe reimagines the classic oatmeal for Whole30 and paleo diets, and is also vegan and gluten-free. With a powerhouse list of ingredients from flaxseed and chia to almond flour and nuts, you'll enjoy a filling breakfast that won't spike your sugar levels leaving you starving before lunchtime. Add your favorite garnishes—dried fruit and coconut are both excellent, as well as a sprinkling of chia seeds.
Makes 2 to 4 servings
Ingredients
1/3 cup finely chopped nuts
1 Tbsp ground flaxseed
2 Tbsp almond flour
2 tsp chia seeds, plus more for garnish
1/2 tsp ground cinnamon
1/4 tsp ground ginger
1/4 tsp sea salt
3/4 to 1 cup almond milk or full-fat coconut milk
2 Tbsp date syrup
How to Make It
In a medium bowl, combine the nuts, flaxseed, almond flour, chia seeds, cinnamon, ginger, and salt.
In a small saucepan or in the microwave, heat the milk (start with 3/4 cup) with the date syrup until almost boiling.
Pour the liquid over the dry ingredients and stir to combine. Add more milk if you prefer a thinner consistency.
Top with chia seeds or other desired garnishes.