This Is The Worst Chicken Chain In America
Next time you've got a nugget craving and too many chains to choose from, don't just wing it — choose your chicken wisely!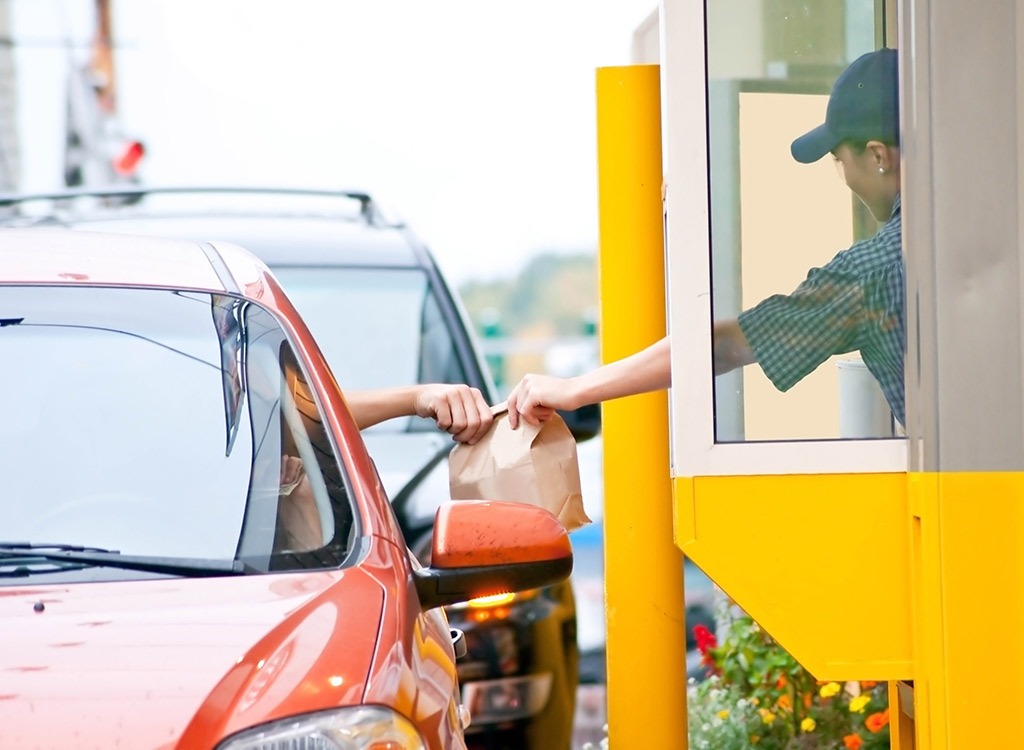 It's no secret that chicken can be both a blessing and a curse when you're trying to eat healthier, depending on where it's coming from and how it's prepared. So if you're feeling peckish and the only thing that will satisfy you is a basket of your favorite fowl, don't set yourself up for failure. Make sure your drive-thru destination has the freshest ingredients and healthiest options around. But when in doubt — or in a rush — at least make sure to avoid the worst chicken chain listed below.
Lucky for you, we've also found the best fast food chicken spot to curb your clucking cravings. And if you have a little extra time and don't mind whipping something up in the kitchen, check out these 35 Healthy Chicken Recipes For Weight Loss.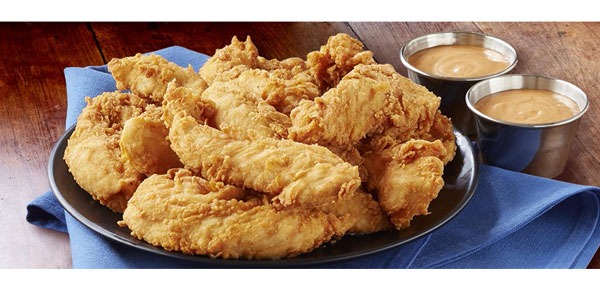 6254a4d1642c605c54bf1cab17d50f1e
With Zalads, Zappetizers, and Zax Paks, the sky's the limit when it comes to ordering chicken at Zaxby's. But is having such a large range of options actually a good thing? Not in this case. Mixed into the menu are some wholesome choices — emphasis on the some — but with so many places to go wrong, ordering a healthy meal here is like finding a needle in a haystack.
Even their grilled chicken sandwich, which is a safe bet at most fast food places, has more calories and fat than a McDonald's cheeseburger, not to mention double the sugar and sodium. Getting 38 grams of protein over lunch sounds great, but it comes at a cost. And don't even bother opting for a salad; those aren't safe either, climbing to 1,500 milligrams of sodium and 29 grams of fat, on average.
If all this is found in the seemingly healthy items, what's lurking in the fried stuff? We'll tell you, but brace yourselves. One chicken sandwich has almost 800 calories and enough sodium to knock out your daily salt allowance in one sitting, while the regular fries will set you back 16 grams of fat and 50 grams of carbs. And when it comes to ordering chicken plates, avoid their signature sauce like the plague — just dipping will cost you an extra 200 calories and more fat than the fries.
Zaxby's menu may feature one salty calorie bomb after another, but it gets worse. Unlike other popular chains, they don't claim to use fresh chicken, and one peek at their allergen menu will reveal monosodium glutamate as an ingredient found in most items. MSG squashes satiation and tells your body to pump out fat-storing hormones, which is why it earned a spot on our list of the 23 Worst Food Additives In America. That's enough to make us fly the coop.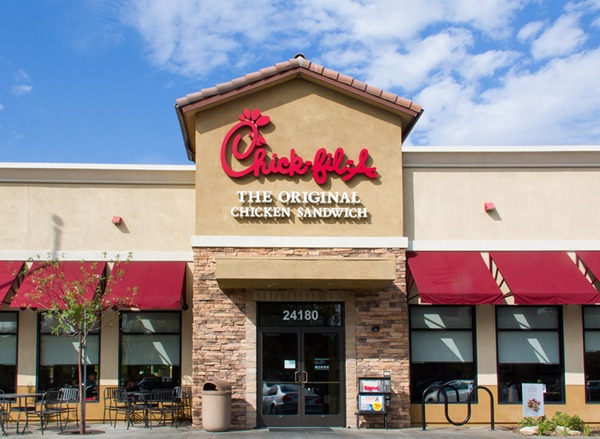 If Zaxby's scared you away from all drive-thru poultry, there's no need to be chicken because there are much better choices out there. We recommend Chick-Fil-A, thanks to their promise to only sell chicken that's free of added fillers or hormones. It's delivered fresh and breaded by hand, but unfortunately, the second ingredient in that breading is MSG.
You might be wondering how a restaurant with MSG on the menu made its way into our "best" slot, but the truth is, good luck finding a chicken chain that doesn't use MSG. At the very least, it's easy to avoid this additive because Chick-Fil-A is transparent about which items have it. You're safe with any grilled chicken order, for example, and that's really what you should be getting anyway. Luckily there are tons of tasty grilled chicken options: nuggets, salads, a wrap and a sandwich.
When it comes to healthy options here, those are only the beginning. On top of the grilled chicken entrees that are all low-cal and low-fat, but high in protein, Chick-Fil-A also offers up Greek yogurt and fruit cups on the side to replace their salty waffle fries. Wondering what else they have to offer? Check out Every Item At Chick-Fil-A — Ranked! before you head over.