6 Terrible Ways Grocery Shopping Has Gotten Worse, According to Shoppers
A new poll reveals how people really feel about shopping in a supermarket during a pandemic.
If you've been grocery shopping during the last few months, you know how much things have changed. Everyone has a mask on, you stand in the checkout line six feet apart from your fellow shoppers, and there is a limit of how many bottles of Lysol spray and wipes you can buy. If you can even find them, that is. Adjusting to life in the midst of a pandemic hasn't been easy and now, a new poll from HelloFresh uncovered how people feel about all of these changes in supermarkets. Yes, they spoke directly to shoppers.
The study asked 2,000 Americans to share their views on grocery shopping now and how it's changed because of COVID-19. And it's safe to say that food shopping isn't necessarily the stress-free, relaxing part of a person's day it used to be.
"As we're all adjusting to this new normal, it can be difficult to find a new way to fulfill all of your grocery shopping needs," Claudia Sidoti, Principal Chef and Head of Recipe Development at HelloFresh said in a statement. In fact, 68% of those involved in this poll said they are reevaluating their shopping habits, something they had plenty of time to do in quarantine.
So what are the downsides of going food shopping now? Here are the worst changes, according to shoppers.
There are product shortages.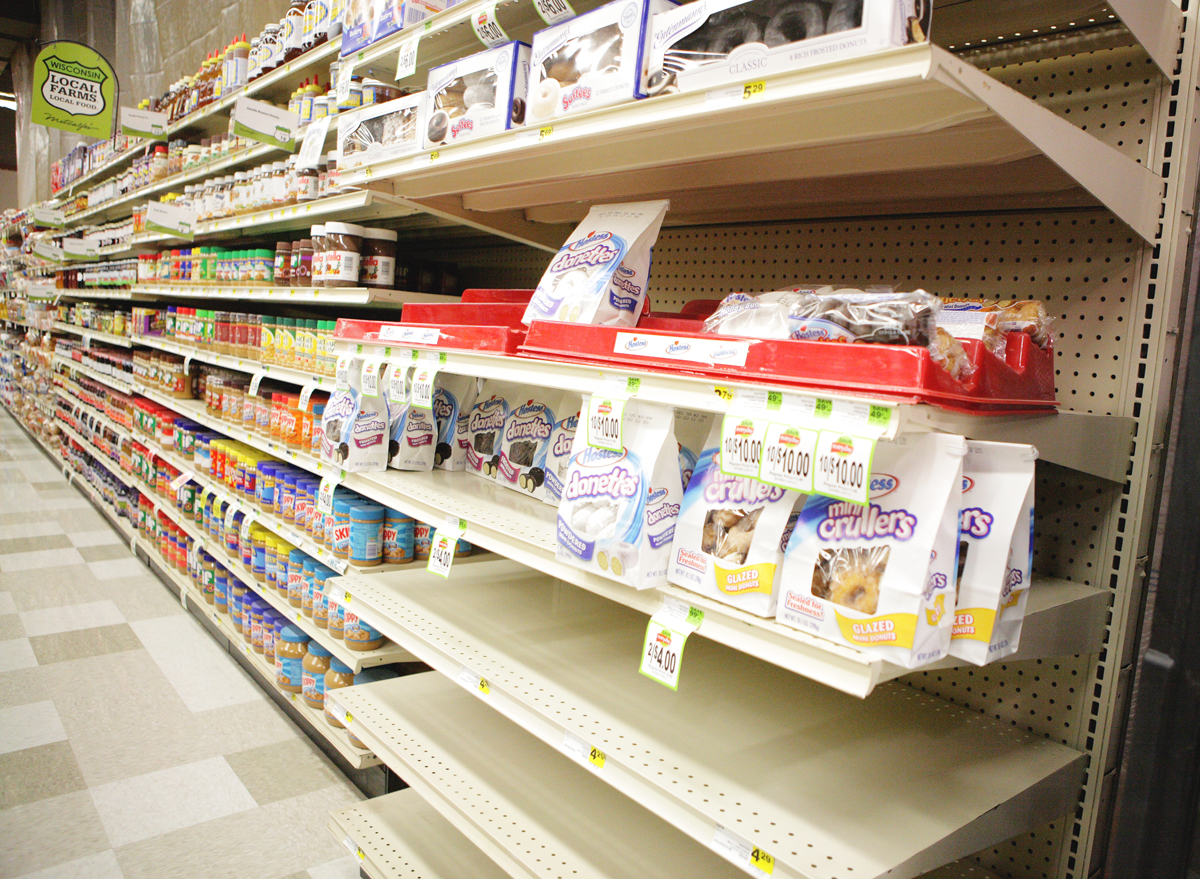 The top challenge 44% of those polled found is that they often encounter product shortages when they're shopping. Even with stores limiting the amount one person can buy of a certain item, it's not always guaranteed your supermarket will be fully stocked up on everything from meat to pasta to even beans during these times, something no one ever really used to think twice about.
There are concerns about cleanliness.
Before the pandemic, it was more of a rarity to see someone wipe down their shopping cart or even use hand sanitizer while shopping. When you got home, the only thing you thought about washing before eating was the fresh fruits and vegetables you just bought. Now, 42% of shoppers said they worry about the cleanliness of the products they're buying, and of the overall supermarket they're shopping in as well.
No one is straying from their lists.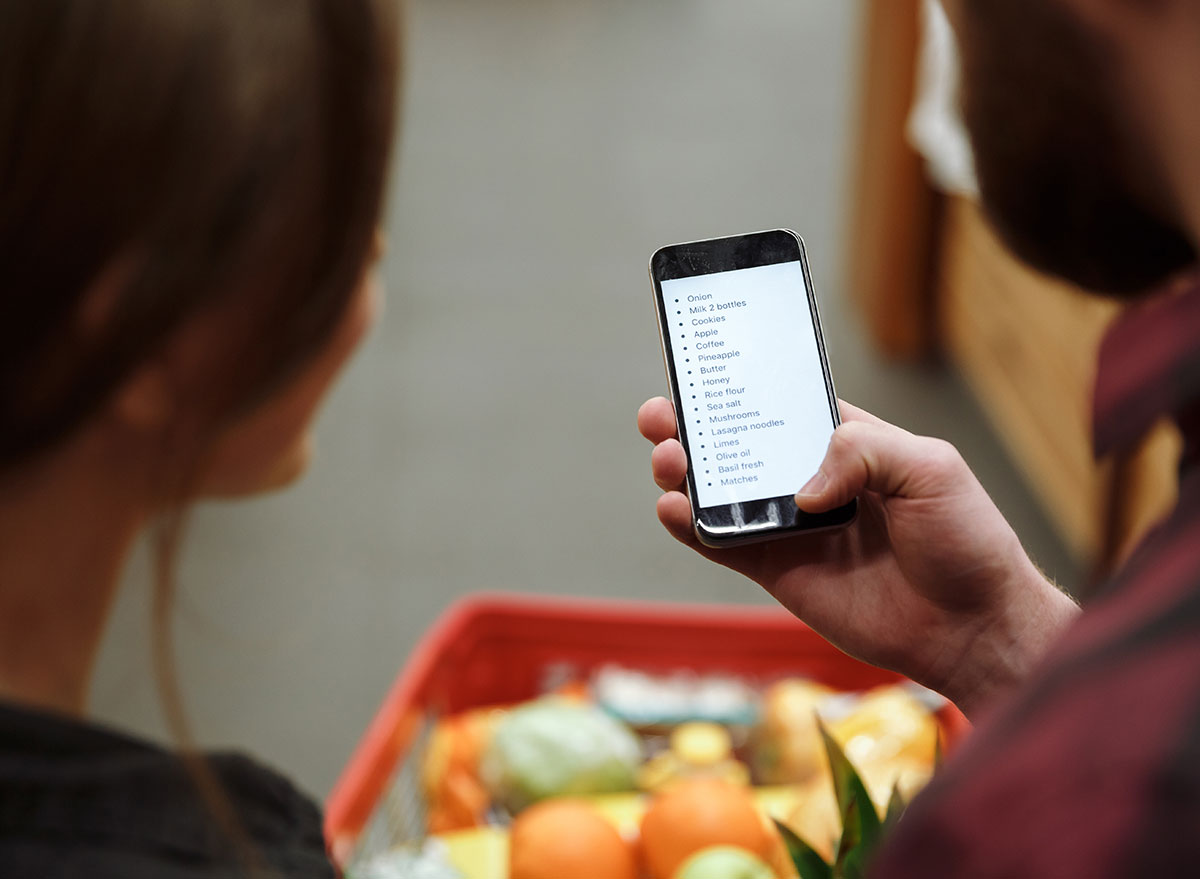 It's always smart to make a list so you don't end up forgetting something you need, but now, making a list means something a bit different. See, 40% of shoppers said they plan out what they're going to buy in order to spend less time in the grocery store. Making a list you stick to is the best way to limit how long you're actually shopping for, as you do want to get in and out, hoping to limit exposure to other people and, well, germs, which is what 39% of shoppers said they do now.
Those surveyed also said they spend on average 10 minutes less in the store than they used to. Taking those strolls down the cereal aisle examining all your options is just a distant memory now. (If you're looking for some meal inspiration for new dishes, be sure to sign up for our newsletter to get daily recipes and food news in your inbox!)
Which brings us to the next point…
Buying things on the spot is no longer.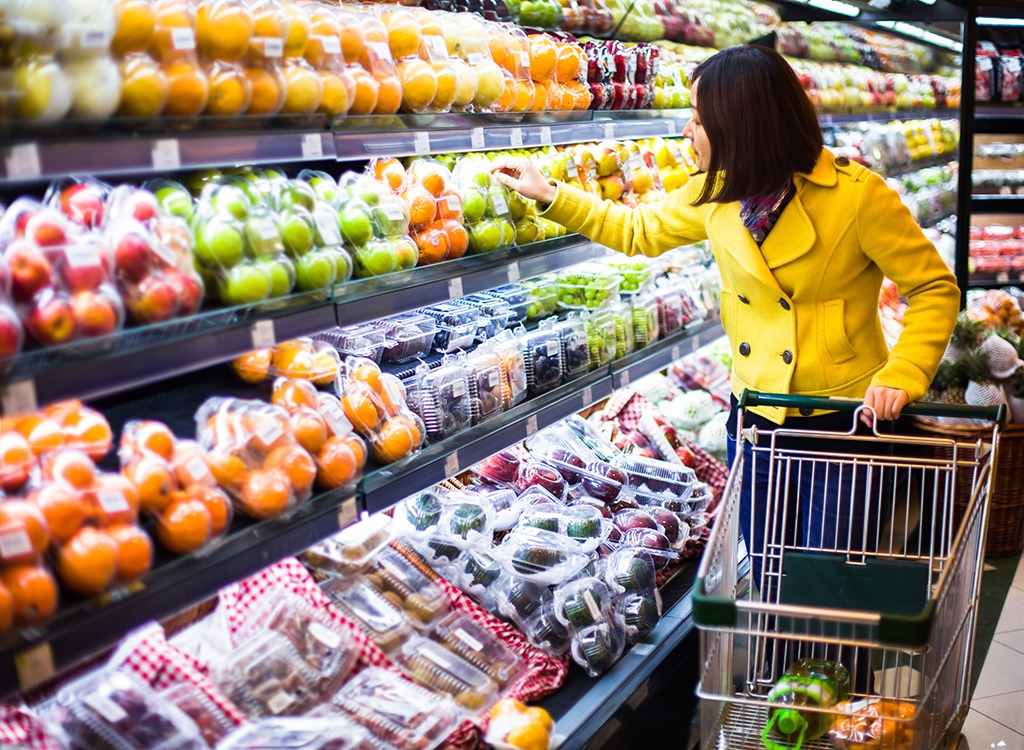 Another interesting discovery from this poll is that 37% of shoppers say they make fewer impulse purchases now. While this is actually a good thing for people's bank accounts, it's also a bit sad to see. How else are you going to uncover a new favorite food?!
Anxiety levels have climbed.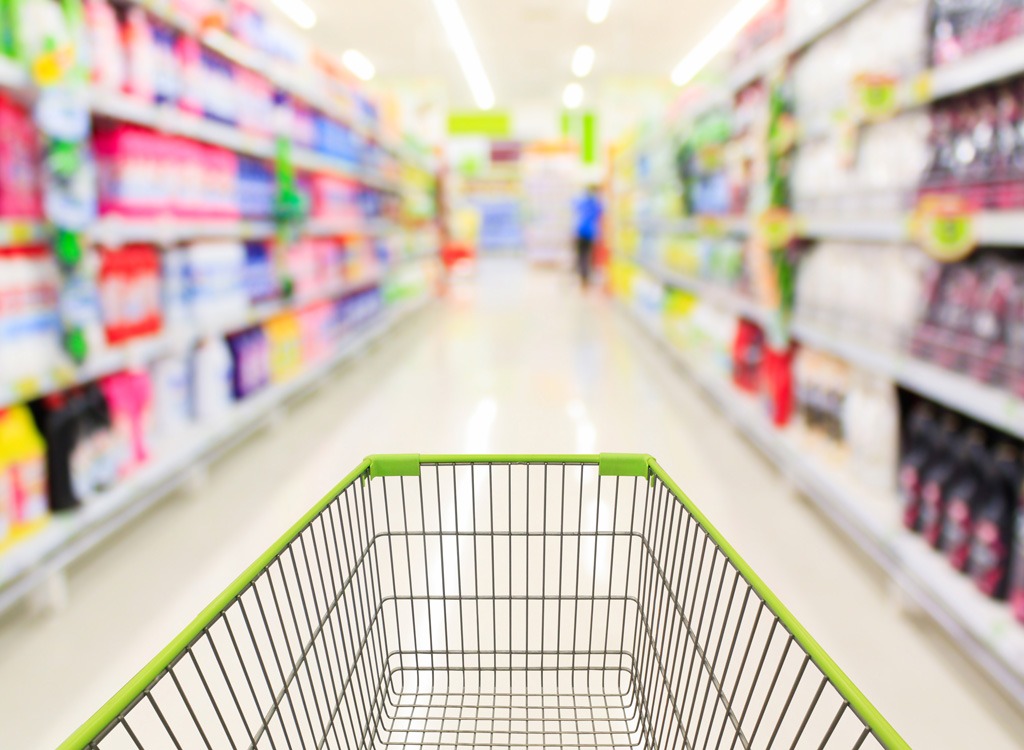 For some, going to the grocery store was thought of as a calming activity. But now, it's having the complete opposite effect, as 28% of shoppers said they often have anxiety when they go food shopping.6254a4d1642c605c54bf1cab17d50f1e
Some people are just avoiding the store completely.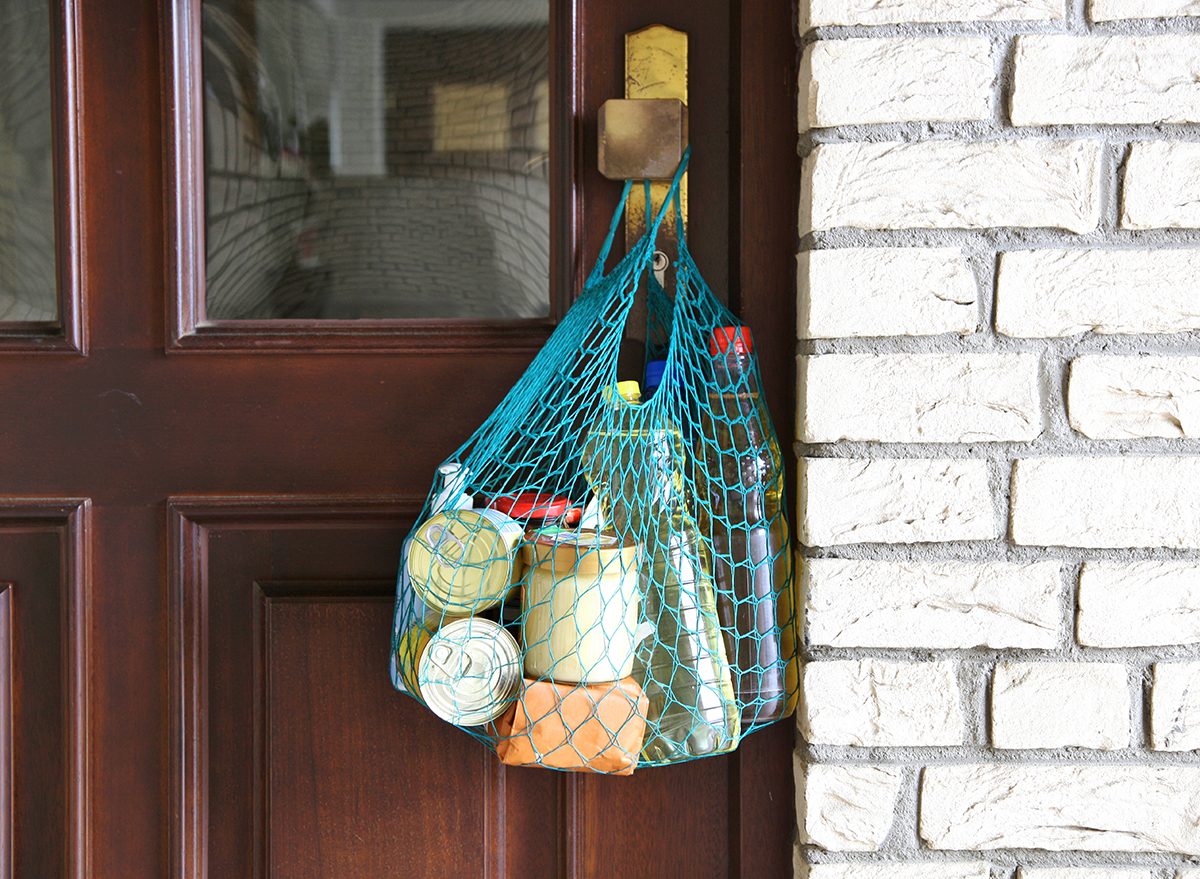 While 68% of those polled did say they are shopping as they normally would, nearly just as many people have opted out of heading to the store. In fact, 64% of people said they are ordering groceries and having the items delivered to their homes, 61% of people have been turning to delivery from local restaurants, and 55% have used a meal kit delivery service to get their food.
Jennifer Maldonado
Jennifer Maldonado is a senior editor at Eat This, Not That!, specializing in food and health content.
Read more about Jennifer