Best Energy Drink For a Natural Energy Boost
Most energy drinks are like bad online dates. The profile looks promising (so much to offer!), and at first they're super sweet. But it doesn't take long before the initial rush wears off and reality hits: they're devoid of any goodness whatsoever and you're left feeling jittery and sick.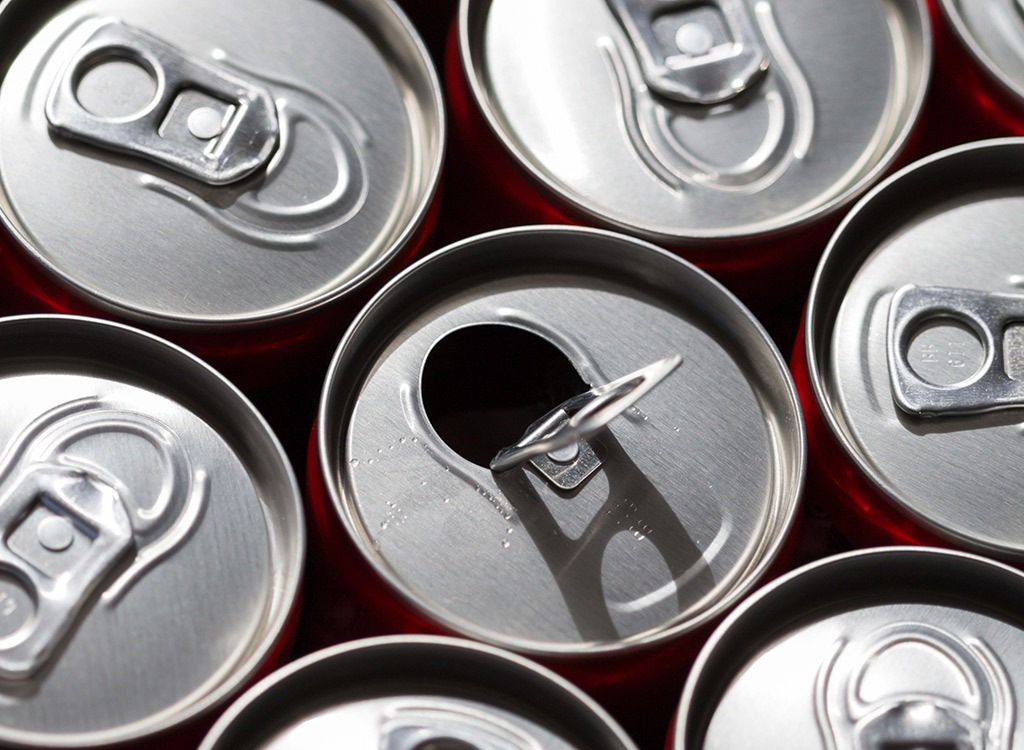 In fact, because energy drinks are marketed as dietary supplements, companies can sneak past regulations required by the Food and Drug Administration. The result? A crash-and-burn cocktail of excess caffeine, bogus "herbal blends" and enough sugar to make a packet of Skittles look like the better option.
According to one study published in Mayo Clinic Proceedings, a typical energy drink can have as much as a quarter cup of sugar, and upwards of 200 milligrams of caffeine—more than you'll find in two very strong cups of coffee (a tall cup has about 71 mg)!
It's not all doom and gloom. Here's a roundup of the best low-sugar energy drinks you can rely on for a natural, no-bs boost.
DRINK THIS!
Runa Clean Energy (Original Zero)
| | |
| --- | --- |
| Calories | 0 |
| Fat | 0 G |
| Sugar | 0 G |
| Caffeine | 120 MG |
Energy booster: guayusa
What makes Runa Clean Energy special is guayusa, a plant native to the Amazon rainforest with double the antioxidant capacity as green tea, according to a report in the Journal of Ethnopharmacology. Legend has it, indigenous hunters nicknamed the leaf "night watchman" for its ability to heighten awareness and prevent sleep. With as much caffeine as coffee, guayusa is also a rich source of theanine, an amino acid that researchers say can work in synergy with caffeine to calm and focus the brain.The result? A jolt of energy without the jitters. In other words: clean energy.
DRINK THIS!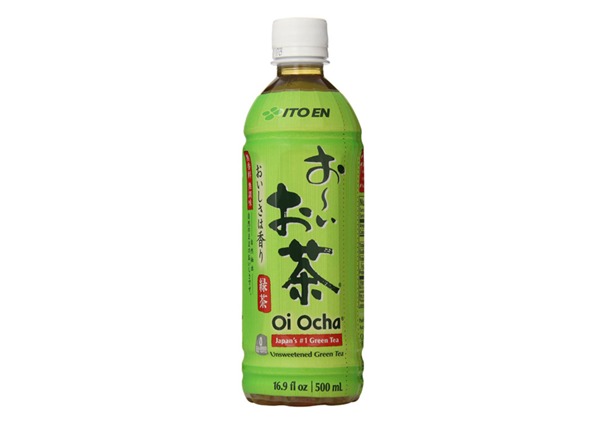 Ito En Oi Ocha Green Tea
| | |
| --- | --- |
| Calories | 0 |
| Fat | 0 G |
| Sugar | 0 G |
| Caffeine | 60 MG |
Energy booster: green tea
Oi Ocha means "Tea, please!" in Japanese. And to that we say, "Yes! Thank you!" A bottle of this calorie-free, sugar-free green tea provides slightly less caffeine than a tall cup of coffee and some impressive detox benefits, especially when consumed pre-workout.
In a recent study, participants who combined a daily habit of 4-5 cups of green tea each day with a 25-minute sweat session lost two more pounds than the non tea-drinking exercisers. What makes green tea so waist friendly are compounds called catechins, belly-fat crusaders that blast adipose tissue by revving the metabolism, increasing the release of fat from fat cells (particularly in the belly), and then speeding up the liver's fat burning capacity.
DRINK THIS!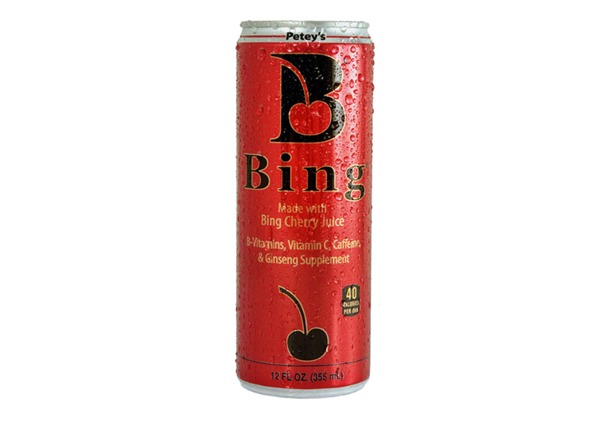 Petey's Bing Beverage
| | |
| --- | --- |
| Calories | 40 |
| Fat | 0 G |
| Sugar | 10 G |
| Caffeine | 120 MG |
Energy booster: taurine
Petey's Bing Beverage serves up an extra boost of energy from taurine (1000mg), an amino acid you'll find in many of the sporty energy drinks due to its ability to improve athletic performance. A recent study in the Journal of Cardiology found participants who supplemented with 500 mg of taurine three times daily for two weeks, were able to significantly increase exercise distance. In addition to the 1,000 mg taurine, you'll get a healthy dose of polyphenols from the bing cherries, which research suggests can reduce inflammation and improve cardiovascular health.
A month-long clinical trial published in the Journal of Nutrition saw a 21 percent reduction in inflammation markers among men and women who supplemented their diets with bing cherries. (By the way, taurine is probably fine in small doses, but chug too much and the picture becomes less clear.)
DRINK THIS!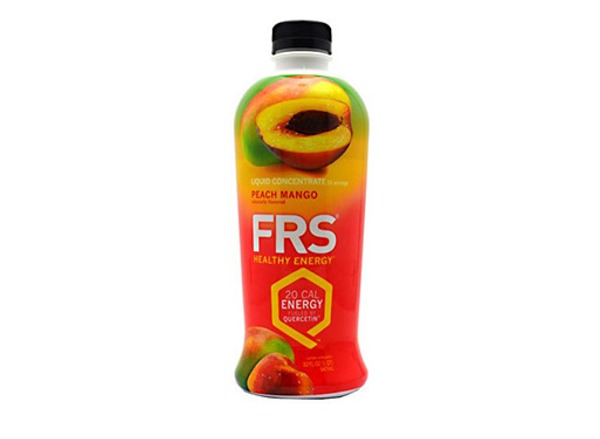 FRS One Peach Mango
| | |
| --- | --- |
| Calories | 15 |
| Fat | 0 G |
| Sugar | 2 G |
| Caffeine | 48 MG |
Energy booster: quercetin
The unique energy boost in FRS One comes from Quercetin, an antioxidant that mimics the effects of exercise by enhancing the production of mitochondria, the energy-producing units in our cells. An animal study in the American Journal of Physiology that looked at the effect of quercetin supplementation on mitochondrial production and athletic performance found that a daily dose of 25 mg/kg could double mitochondrial DNA and increase run-til-exhaustion time by 36 percent! The daily recommendation for humans is 500-1000 mg, and a bottle of FRS One serves up 325 mg.
DRINK THIS!
Alo Awaken
| | |
| --- | --- |
| Calories | 60 |
| Fat | 0 G |
| Sugar | 15 G |
| Caffeine | 0 MG |
Energy booster: wheatgrass
Caffeine-free and devoid of any artificial flavors, colors or preservatives, Alo Awaken is like a bottle of fresh air—literally! The boost you get comes from a one-ounce shot of wheatgrass—a plant rich in chlorophyll that oxygenates your body by amping up red blood-cell production. A study in The Journal of Surgery found supplementing with chlorophyll may also serve as a powerful immunity boost, able to increase wound healing time by up to 25 percent.
DRINK THIS!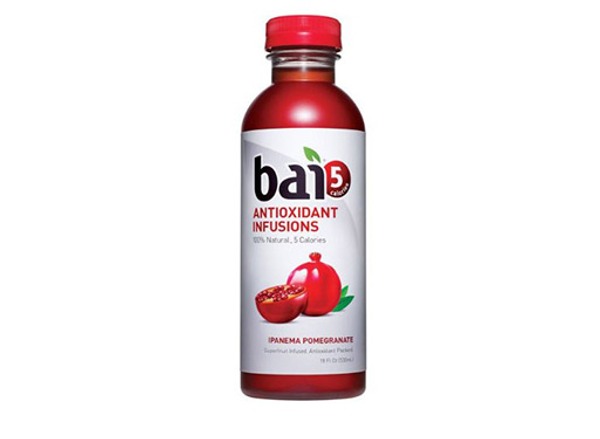 Bai 5
| | |
| --- | --- |
| Calories | 5 |
| Fat | 0 G |
| Sugar | 1 G |
| Caffeine | 35 MG |
Energy booster: white tea
A great pick-me-up for dieters, Bai5 serves up a gentle 35 mg caffeine plus 200 g of antioxidant-rich white tea. A study published in the journal Nutrition and Metabolism showed that white tea may be especially powerful at targeting fat cells, with the ability to simultaneously boost lipolysis (the breakdown of fat) and block adipogenesis (the formation of fat cells) due to high levels of fat-fighting compounds called catechins, belly-fat crusaders that blast adipose tissue by revving the metabolism, increasing the release of fat from fat cells. The folks at Bai tell us their most popular flavors are coconut, blueberry and mango & pomegranate.6254a4d1642c605c54bf1cab17d50f1e
DRINK THIS!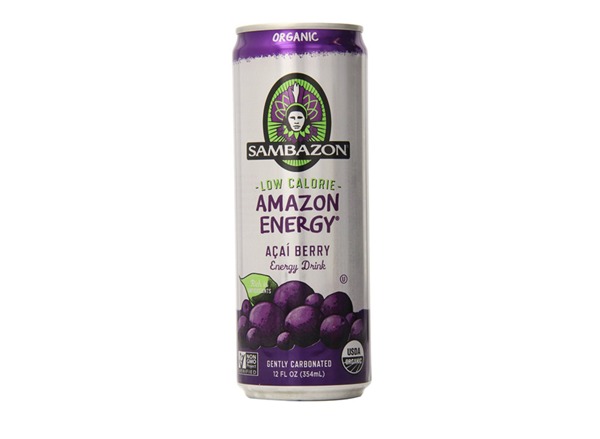 Sambazon Amazon Energy
| | |
| --- | --- |
| Calories | 40 |
| Fat | 0 G |
| Sugar | 8 G |
| Caffeine | 80 MG |
Energy booster: guaraná
The caffeine content in Sambazon's drink line comes from green tea and guaraná, a native plant from Brazil with roughly half the caffeine content of coffee beans (50 mg per serving), and—bonus!—the ability to fight fat and lower cholesterol. A recent study found daily supplementation with guaraná could reduce LDL cholesterol levels in healthy adults by as much as 27 percent! And a second animal study published in Clinical Nutrition found guaraná extract supplementation could increase fat metabolism.
Eat This, Not That!
Inspired by The New York Times best-selling book series, Eat This, Not That! is a brand that's comprised of an award-winning team of journalists and board-certified experts, doctors, nutritionists, chefs, personal trainers, and dietitians who work together to bring you accurate, timely, informative, and actionable content on food, nutrition, dieting, weight loss, health, wellness, and more.
Read more about Eat This