12 Things You Must Know About Air Fryers
French fries without the fat? Sign us up!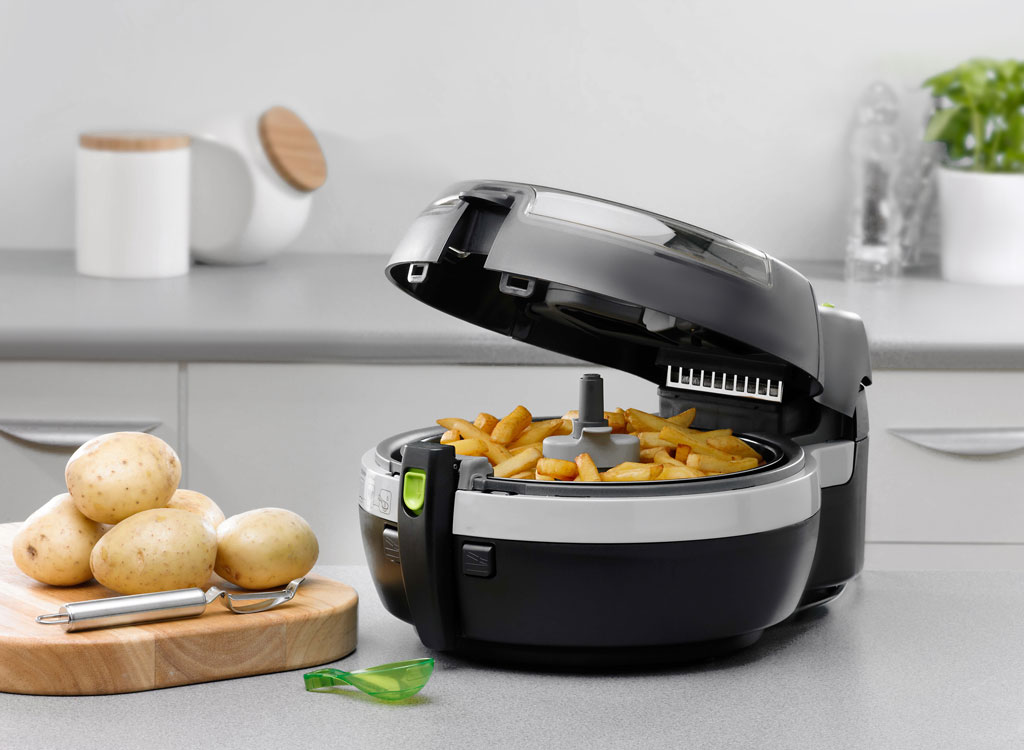 If you love to peruse food blogs for new tasty and exciting recipes, then chances are you're at least somewhat familiar with the latest kitchen gadget that's been steadily gaining popularity over recent months—the air fryer.
Though there are now several different makes and models of air fryers that cost anywhere from $100-$400 on the market, the Philips Airfryer claims to be the "original."
Generally speaking, the appliance is appealing because it claims to fry foods with a tablespoon of oil or less and has the ability to drain excess fat while the food cooks. Unlike deep-fryers, which require you to submerge food in large quantities of unhealthy oil, an air fryer cooks food by coating it in a thin layer of oil and circulating hot air around it via a mechanical fan at a high speed. This, in turn, produces that tasty, crispy layer that's a trademark of traditionally fried foods, but with about 75 percent less fat.
In addition to saving you hundreds of calories, an air fryer is also easy to use, incredibly safe, and surprisingly versatile. To learn more about this multifaceted kitchen gadget, read through the rest of our must-know facts about air fryers below! And if you want healthy recipes, supermarket shopping guides, and essential nutrition tips at your fingertips subscribe to the new Eat This, Not That! magazine now! For a limited time, you can save 50 percent off the cover price—click here!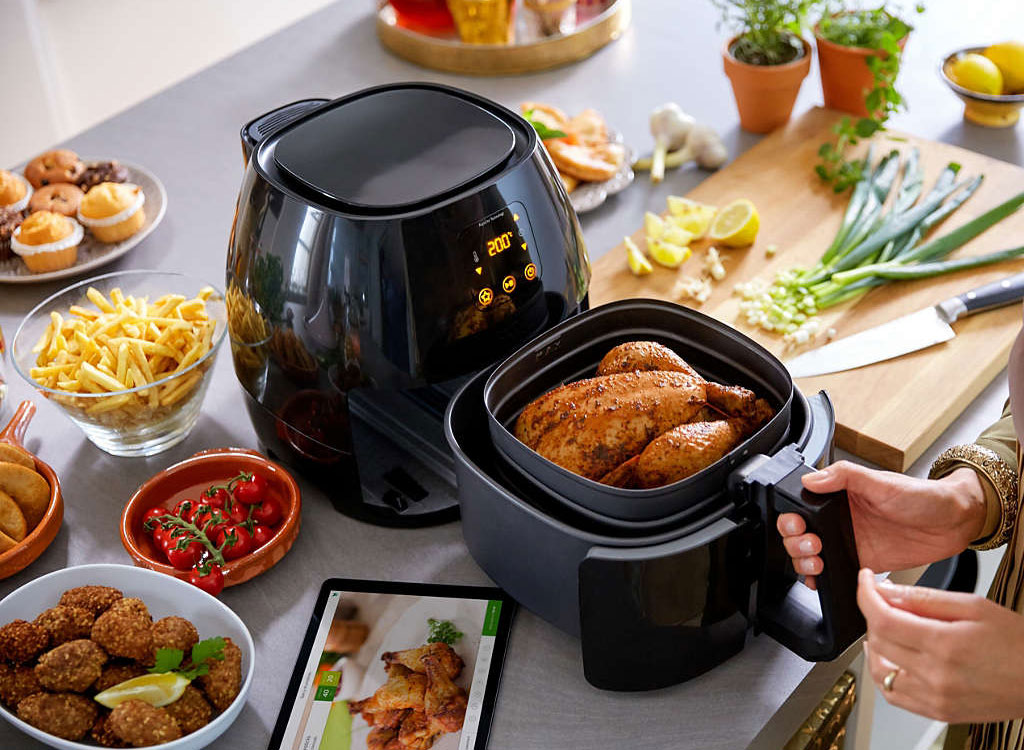 For the Philips Airfryer, the egg-shaped oven disassembles into four separate parts — the shell, the pan (or drawer), the mesh basket, and a rack, making it very easy to use in a variety of ways. If you're cooking one big item, such as a steak or french fries, simply place it in the basket, add oil, and set the temperature and time. However, if your cooking meatballs or sliders, you can stack them on the bottom grill and above the cooking rack and then set the temperature and time. Certain varieties of Philips Airfryer, as with many other models, also have preset buttons for the most popular dishes, meaning you barely need to lift a finger. Like to be more hands-off with your cooking? Check out these super simple, semi-homemade recipes 10 Quick & Easy Meals Made Quicker With Trader Joe's Items.
It's Perfect For Frying Fries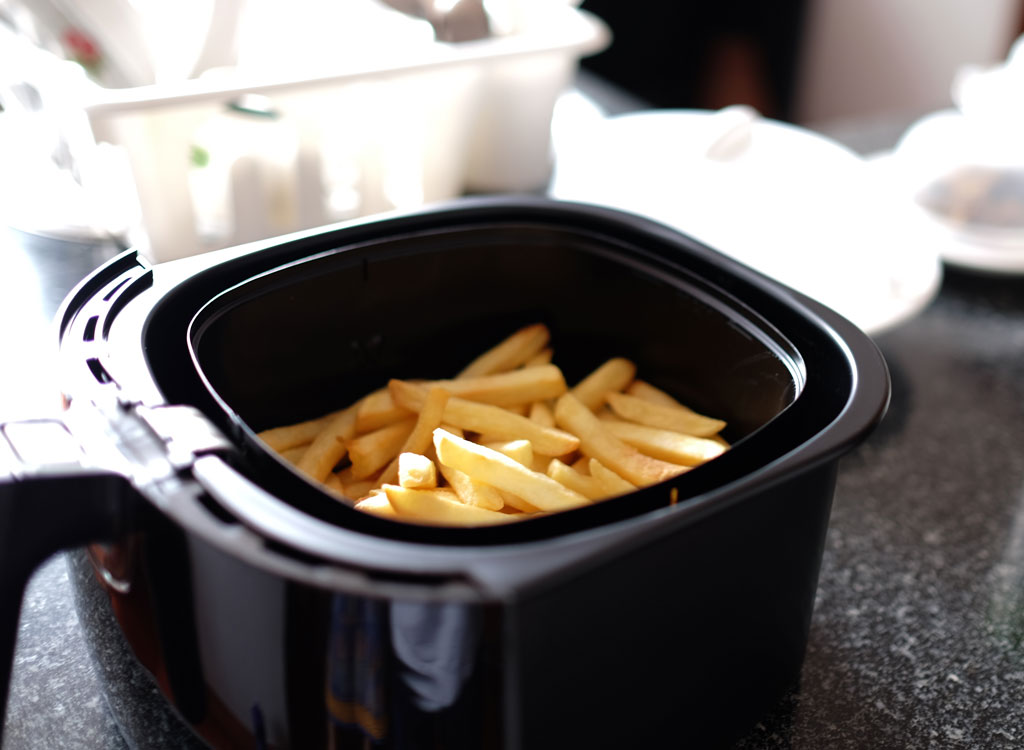 Since an air fryer circulates heat and air 360 degrees all around the food, it's perfect for cooking fries, veggies, and other once-frozen treats. Although "fry" is in the name, with the right accessories an air fryer is also capable of baking, grilling, or roasting certain foods such as chicken, turkey, steak, and other meat in a matter of minutes. Because of the way it's designed, an air fryer also locks in the juice and flavor of the food, making it especially tasty.
You Can Save Hundreds Of Calories
Deep-fried foods are delicious, but because of how they are prepared they're also loaded with calories and woefully unhealthy. Since an air fryer uses anywhere from 70-80 percent less oil, it's automatically that much better for your heart, waistline, and pretty much everything else. Consider this: While traditional fried chicken recipes call for a very generous amount of vegetable or canola oil, you only need about one tablespoon of either (approximately 120 calories) when using an air fryer. What's more? Since most air fryers don't even have a separate compartment for the oil, you can dress the food however you want and use the oil of your choosing.
It Will Save You Time and Space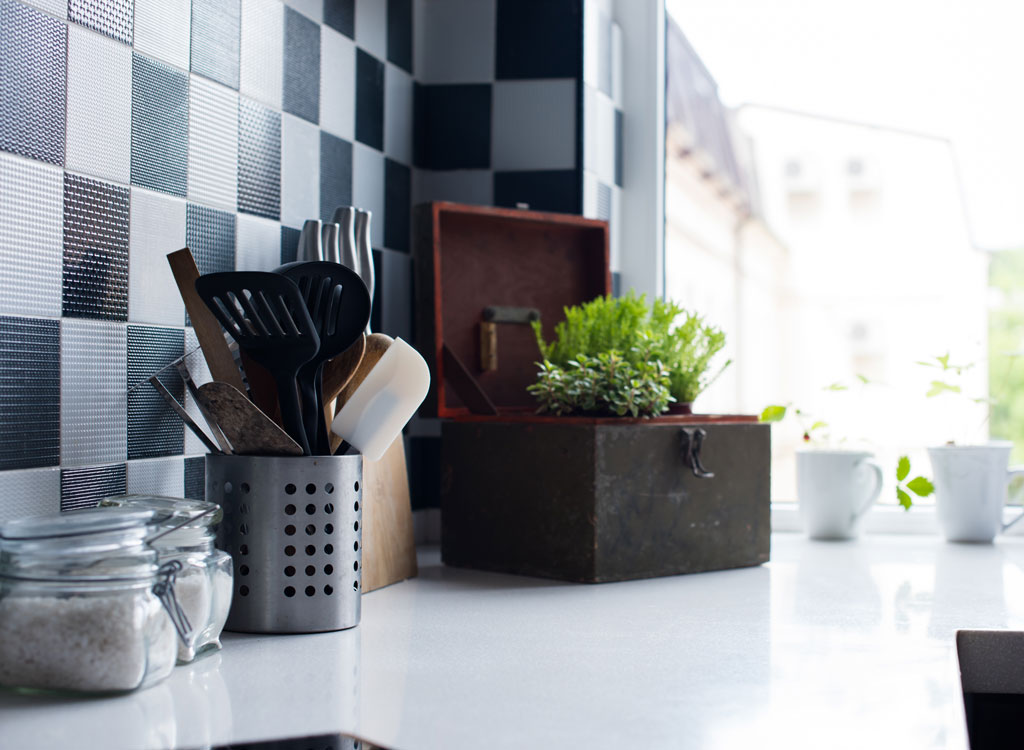 What's the use of investing in a new kitchen appliance if it doesn't save you time and/or space? Luckily, an air fryer does both. Since most models are around the size of a standard coffee maker an air fryer can fit in even the smallest of kitchens. Furthermore, the device can cook a variety of meals, such as roasted Asian chicken wings, crispy fried spring rolls, and salmon with pesto and roasted tomatoes—in thirty minutes or less. Some models can even cook an entire chicken in under an hour!6254a4d1642c605c54bf1cab17d50f1e
It's Ideal For Cooks Who Use Frozen Foods
Since an air fryer really shines when it's working its magic on frozen foods, it's ideal for cooks who rely on frozen staples such as fries, chicken tenders, or vegetables as part of their meal prep. Additionally, because an air fryer really excels at taking food from the freezer to a plate in a matter of minutes, parents of kids who love fish sticks, croquettes, dumplings, and the like could get plenty of mileage out of this device. Since we've already discussed how an air fryer saves hundreds of calories, it's also suitable for health-conscious cooks and those looking to lose weight.
It's Safer Than Deep Frying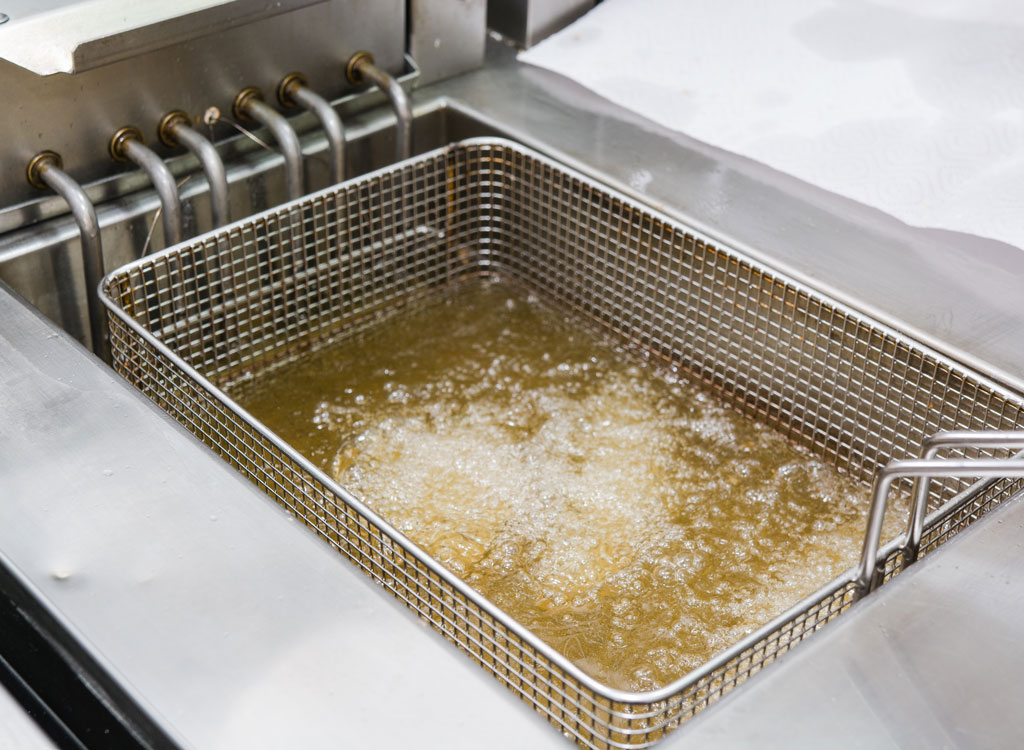 As you may have guessed, using an air fryer is much safer than conventional methods of deep frying. Since an air fryer is completely self-contained, there's no chance of burning your face, hands, or arms with splattered oil while cooking. Similarly, using an air fryer means you won't be left with a huge vat of burning-hot oil cooling in your kitchen, making it much safer for those with pets and/or small children.
It Won't Stink Up Your House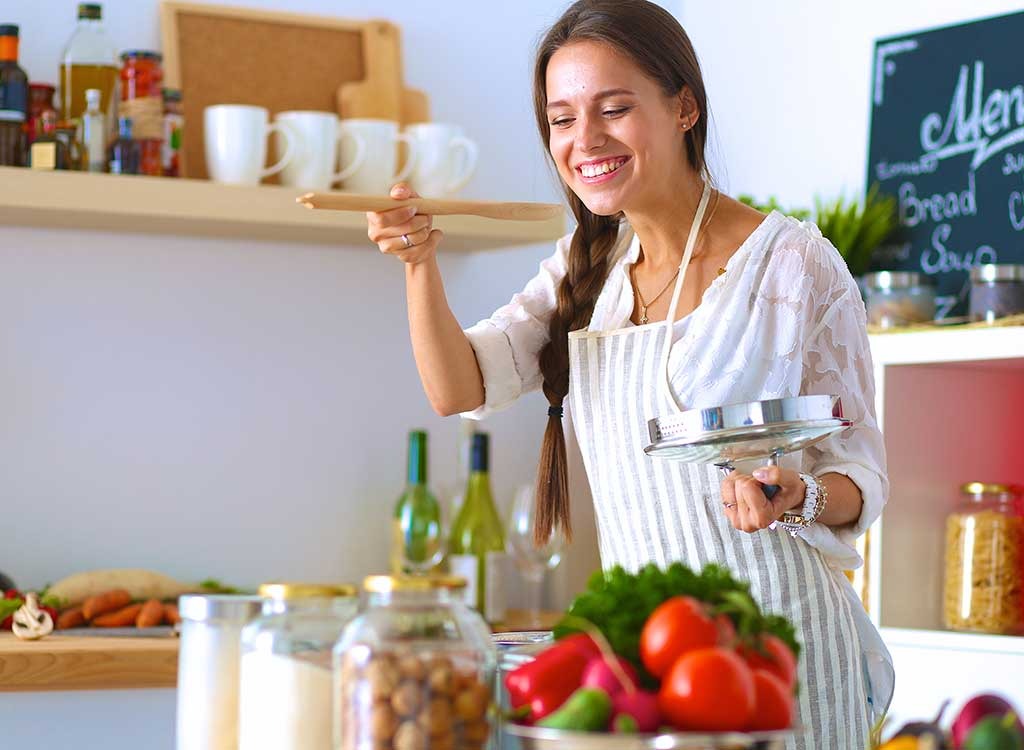 Since the air actually does most of the work with an air fryer, unlike with a regular fryer your house won't smell like the neighborhood greasy spoon when you're done cooking your meal. And since your home won't be reminiscent McDonald's during the lunch rush, your hair and clothes will be spared, too!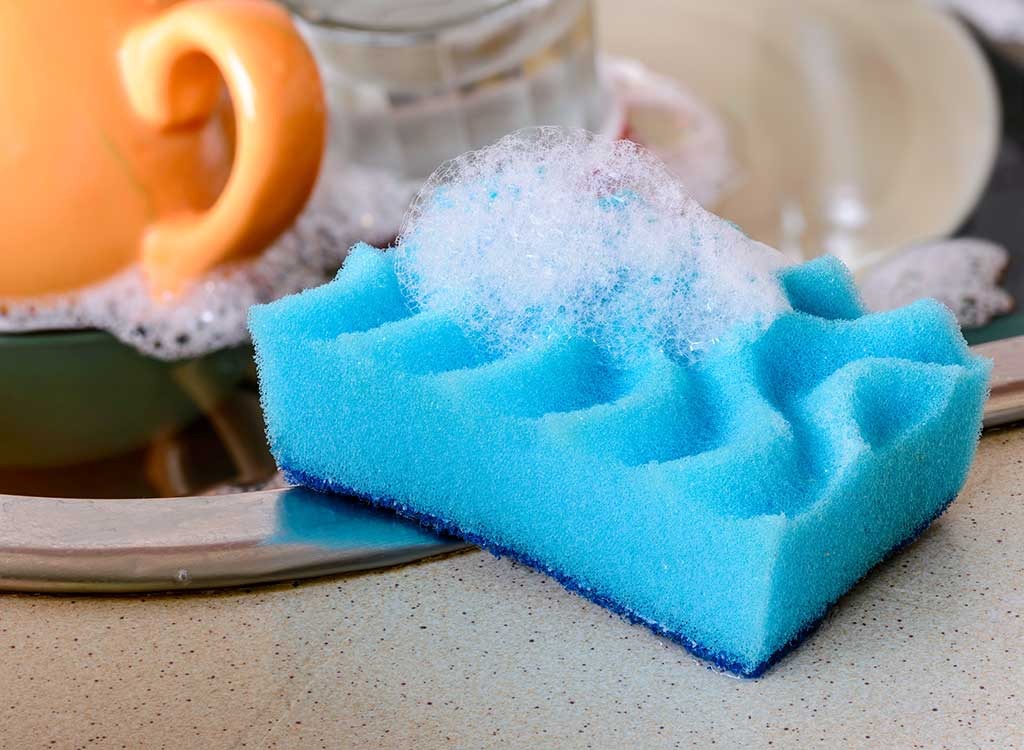 Thanks to the dishwasher-safe parts, many air fryers are also super easy to clean. Even if a dishwasher isn't an option, several of the parts typically have a nonstick coating, making them immune to crusty, clingy residue and a cinch to wash by hand.
Though pizza probably isn't a dish that immediately comes to mind when you hear "air fryer," you can make a personalized version of the Italian staple in about ten minutes with the Philips Avance XL Airfryer pizza pan accessory. As with many air fryer parts, the pizza pan has a nonstick surface that makes it effortlessly easy to clean.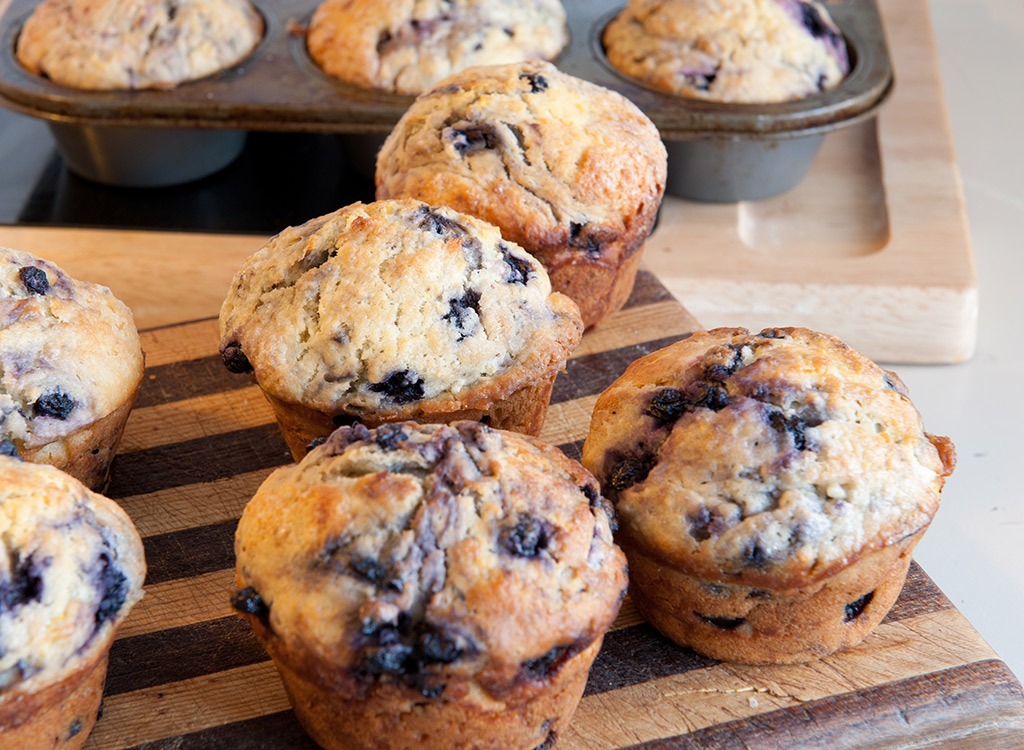 While we've only mentioned savory dishes thus far, an air fryer can also be used to whip up a myriad of (relatively) healthy sweet treats. The Philips Airfryer, for example, can cook desserts such as steamed nut cake, apple pie, and chocolate fondue in less than an hour. What's more? With a muffin cup accessory, the device can also make many varieties of the beloved baked good.
It's Gordon Ramsay-Approved
Celebrity chef Gordon Ramsay is known for his outspoken opinions on food, and since he most definitely isn't one to mince words, his endorsement of the air fryer (particularly the Philips version) goes a long way. The Masterchef host is apparently a fan of the appliance's time-saving capabilities and TurboStar technology that makes dishes taste great with amazing texture. What's more? Gordon even has a series of YouTube videos in which he demonstrates how you can easily cook a variety of dishes such a steak, turkey sliders, and BBQ glazed bacon and eggs using an air fryer of your very own.
It Can Feed A Family of Four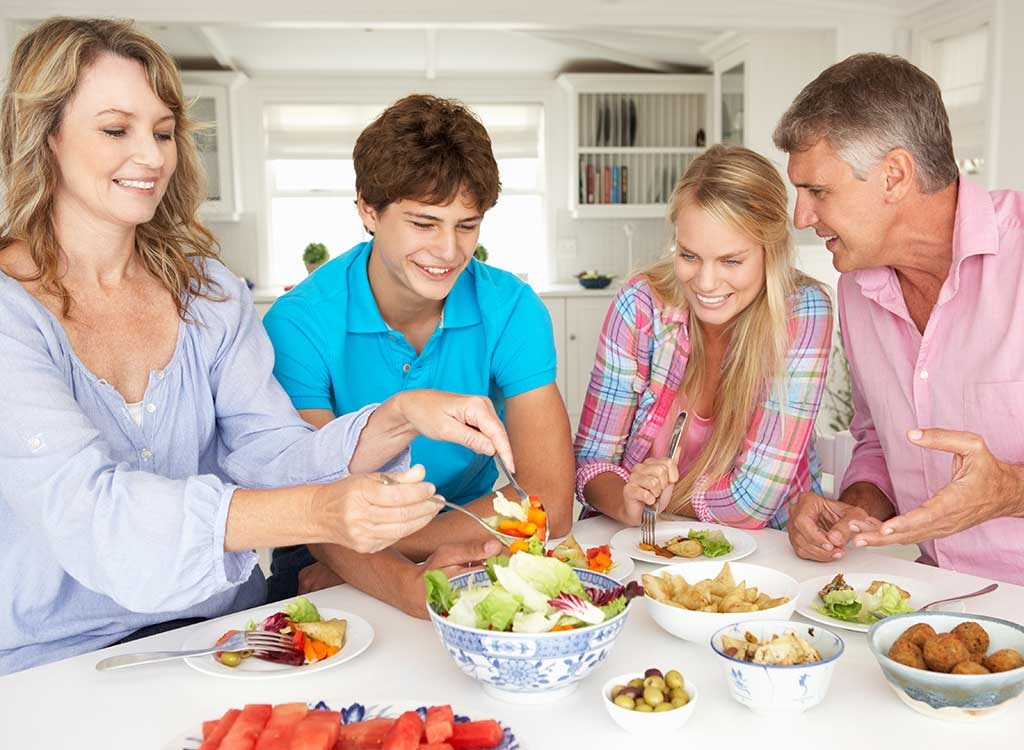 Though an air fryer is compact enough to fit on a kitchen counter without taking up too much space, many models of the the ever-popular appliance (such as the Power Air Fryer Oven and the Power Air Fryer XL) are big enough to cook a meal for a family of four in a matter of minutes. If you've got an air fryer and you're looking for some mealtime inspiration, take a peek at this list of 35 Healthy Chicken Recipes For Weight Loss!