30 Awesome Uses for Apple Cider Vinegar
ACV is like the Swiss army knife of superfoods.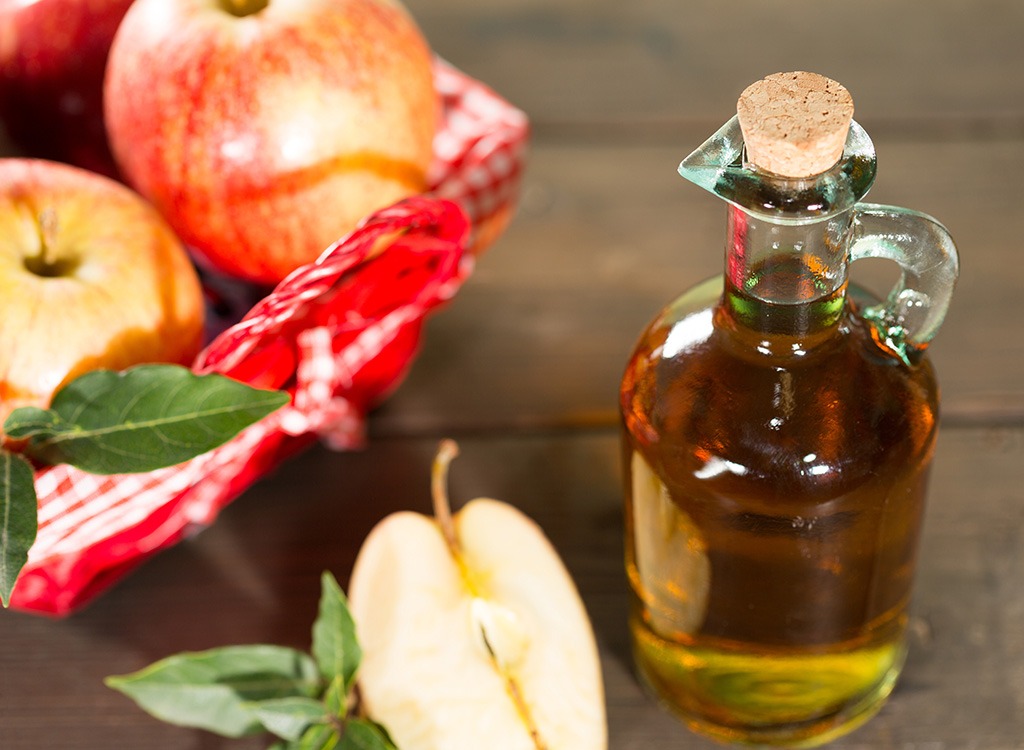 How many waist-whittling foods can also clean your home, give you luscious locks, treat infections, and brighten your skin? Not many—which is why we've compiled 30 ways to use apple cider vinegar. Aside from being all natural, it costs just $2.69 a bottle and you usually only need a few teaspoons. After you discover what makes ACV so special, check out our incredible list of the 50 Healthiest Foods for Women!
First, How to Use It With Food
Wash Fruits and Veggies With It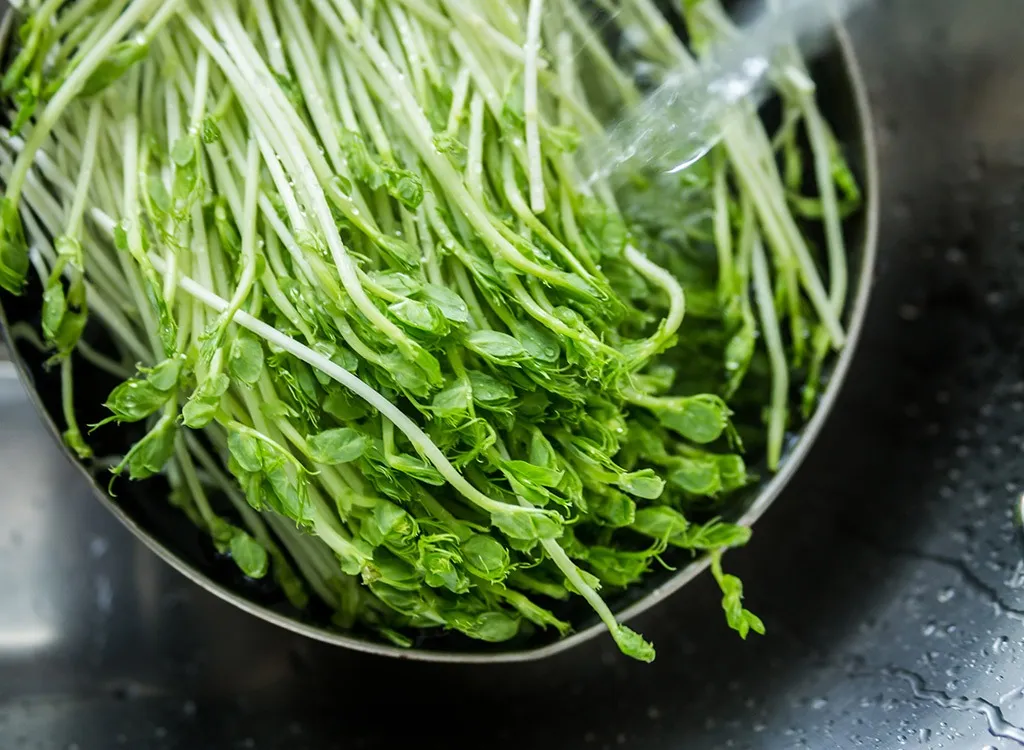 We live in a world where our fruits and veggies are coated with more than dirt—and it's certainly a cause for concern. But rather than spending money on pesticide washes, use apple cider vinegar, which is one of the best natural remedies for removing chemicals and bacteria from produce. "Make a solution of 10 percent vinegar to 90 percent water to soak produce. Put your veggies or fruit in the solution, move them around, and rinse," offers celebrity nutritionist Lisa DeFazio, MS, RDN.
Tenderize Your Meat With It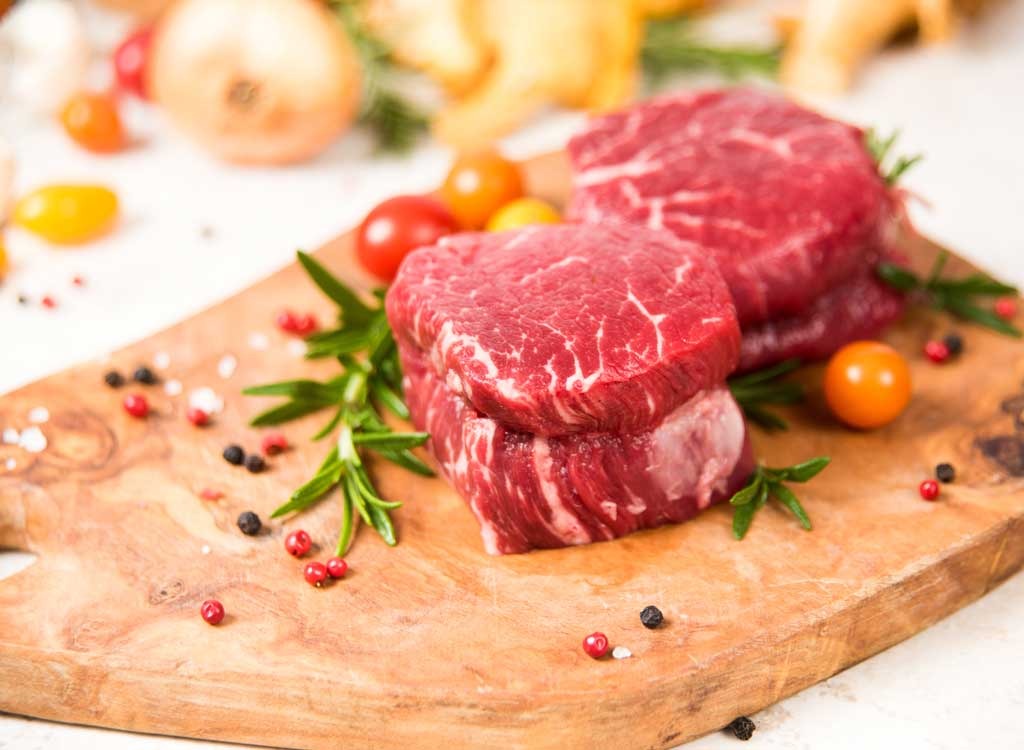 Looking for a simple, low-calorie meat tenderizer? Coat meats in ACV and water. The acidity not only makes the meat tenderer, but it also makes it easier to eat. And did we mention grass-fed beef is one of the 25 Best Foods for a Toned Body?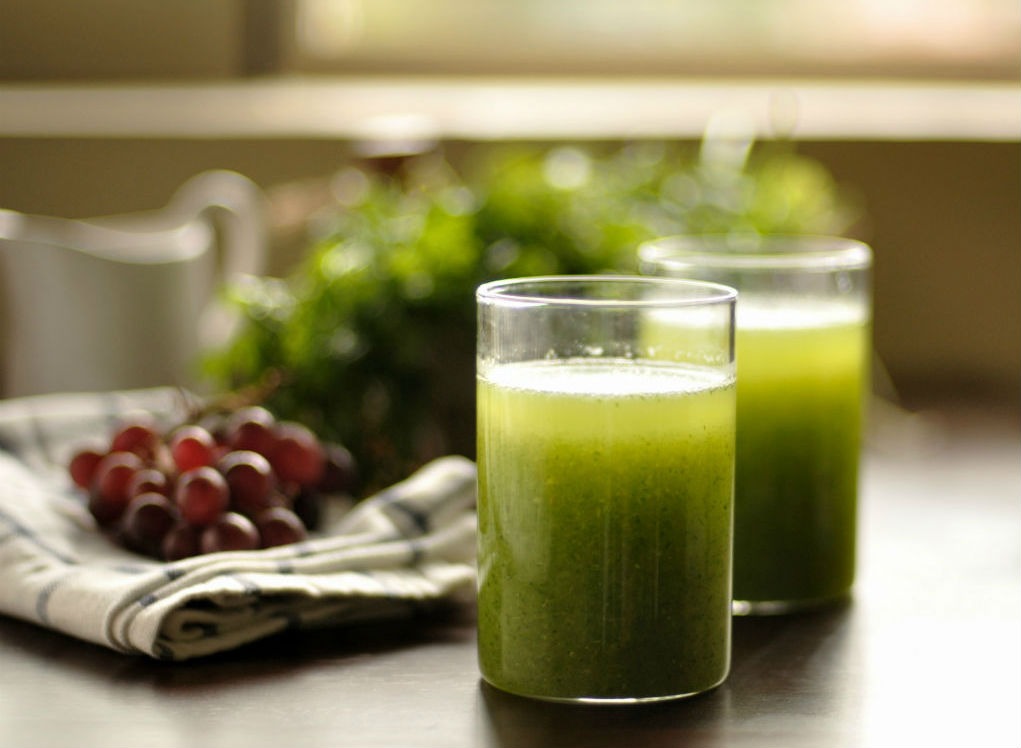 People do some pretty crazy things attempting to lose weight, but adding ACV to juices isn't one of them. Sip your way slim by combining one glass of water, 2 tbsp of apple cider vinegar, 2 tbsp of lemon, a dash of cinnamon and Stevia (optional).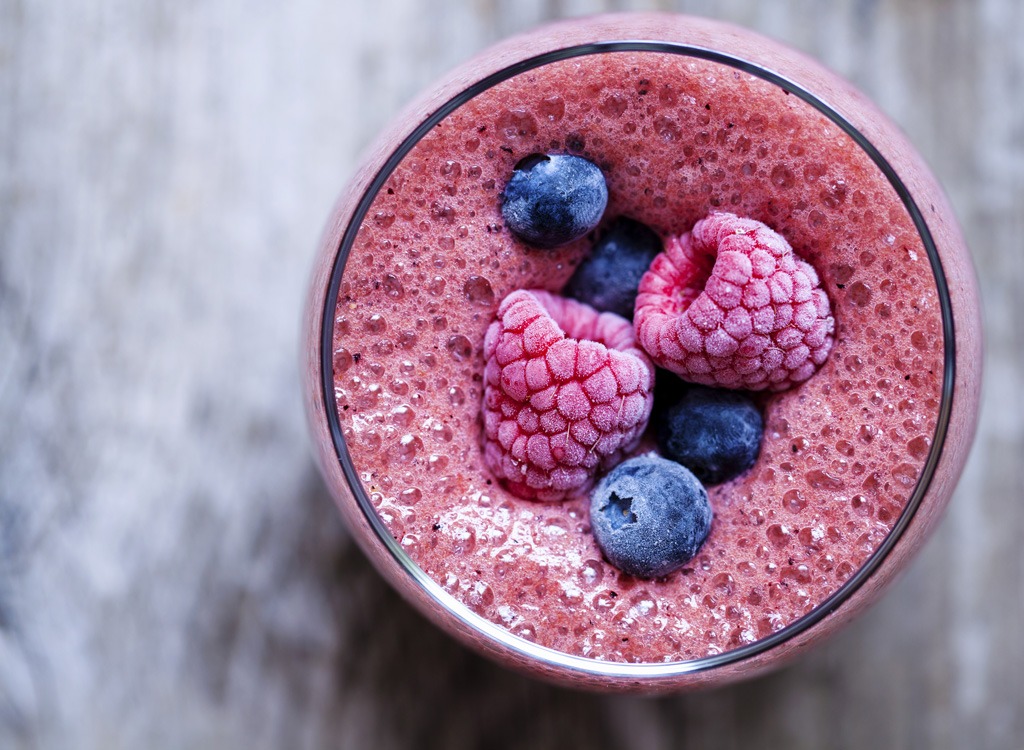 To rep it's waist-whittling, detoxing and cleansing benefits, add 1-2 tablespoons of apple cider vinegar to any of your favorite smoothie recipes. Easy peasy!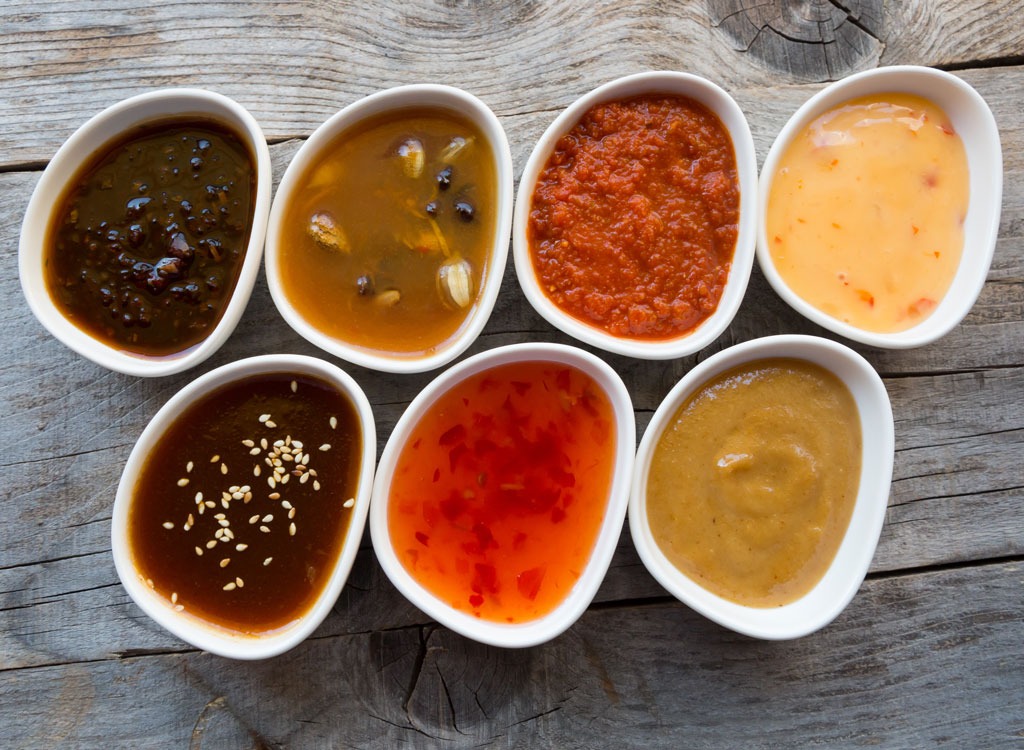 From chicken to pork chops (see #5 in our 20 Pork Chop Recipes for Weight Loss!), ACV is an incredible ingredient for your sauces. Whether it's the foundation of your sauce and mixed with some mustard and honey, or it's drizzled in as a secret extra kick to a tomato basil sauce, this tangy bite is sure to make your taste buds do a little dance!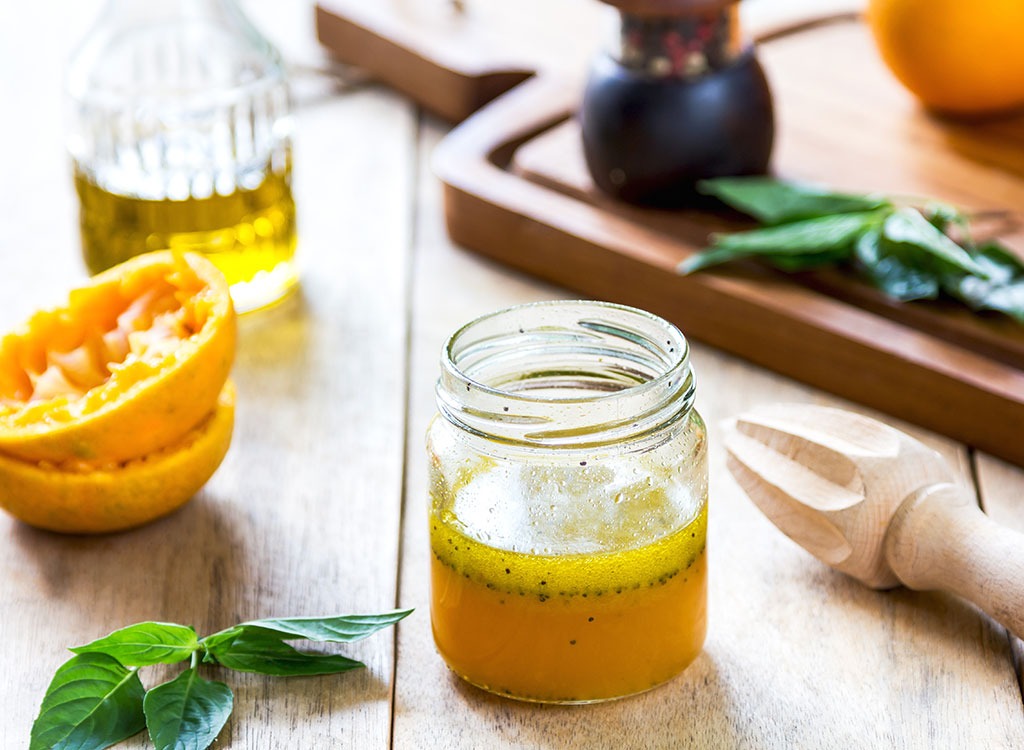 Salads aren't always as healthy as they appear to be and more often than not, the culprit is the calorie-laden dressing. Luckily, apple cider vinegar is calorie, fat, and sugar-free. Give your salad a nutritional makeover by combining ACV with detoxing lemon and heart-healthy extra virgin olive oil. Looking to kickstart your body goals? Check out these 40 Ways to Lose Weight in 4 Seconds!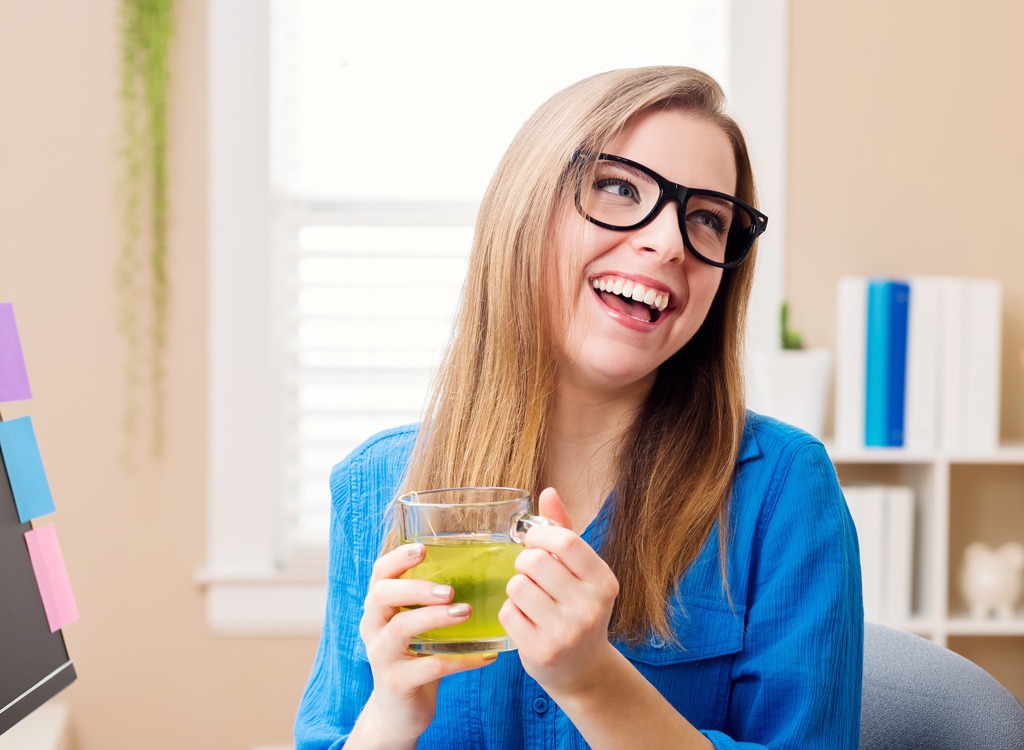 Tea is arguably our favorite drink at Eat This, Not That!, which is why we created the The 7-Day Flat-Belly Tea Cleanse in which test panelists lost up to 10 pounds in a week! While green tea has a ton of benefits, other types of tea can calm your tummy, help you sleep, and detox your body—which is what ACV can help with. Simply mix a couple tablespoons of ACV with hot water, juice of half a lemon (about two tablespoons), and then honey and cinnamon to taste. You can even sprinkle in a little cayenne pepper or experiment with another one of your favorite spices.
Use It In Gluten-Free Baking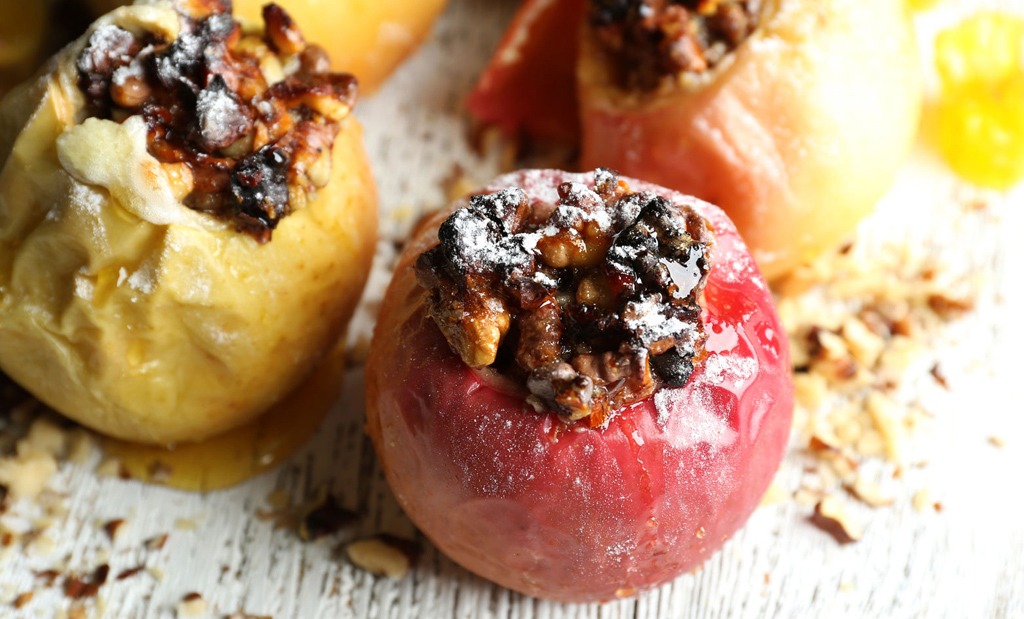 Adding ACV in gluten-free baking helps leaven, volumize and enhances flavor. The best part? You only need about a tablespoon. For more baking wisdom, check out these 16 Sweet Hacks for Healthy Baking.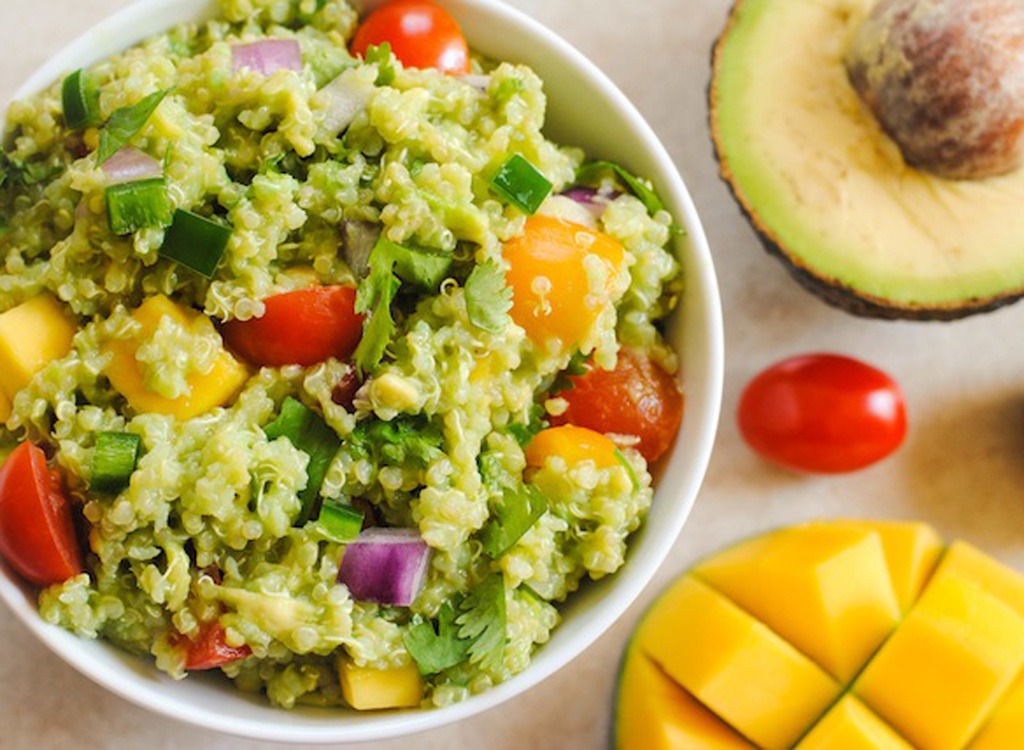 Adding ACV to your guac is easily the best decision you'll make all day—especially if you're fighting the battle of the bulge. No other fruit is credited with spot-reducing belly fat, warding off hunger, boosting nutrient absorption, lowering cholesterol and fighting free-radicals. But combined with ACV, this is superior to all other avocado recipes. It's a weight loss slay and a total foodgasm.
Surprising Beauty Uses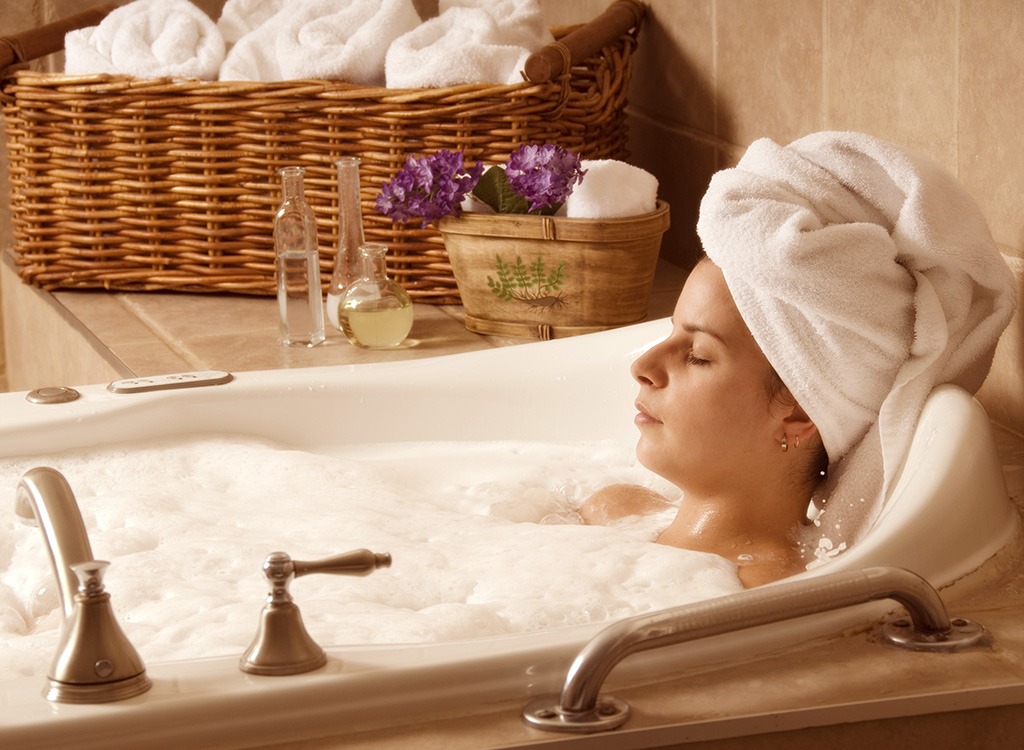 Not only does apple cider vinegar reduce inflammation in the body, detox and moisturize the skin, but more importantly, it absorbs and neutralizes odor (hello, natural deodorant). Add a splash to your next tub of bubbles.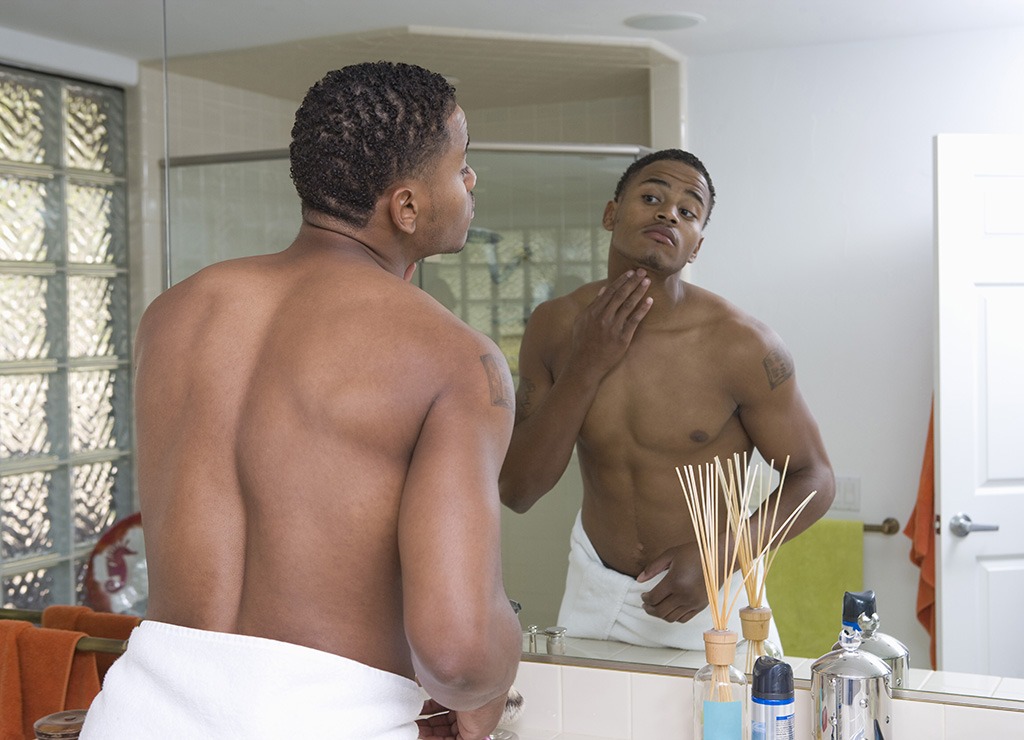 Although there is no scientific research to support the claims, many swear by ACV pore- diminishing and skin toning effects. The acidity in the vinegar reportedly balances out dry and oily skin, as well as tightens pores.
Instead of spending a fortune on teeth whitening kits, try rinsing your teeth with apple cider vinegar for a pearly white smile. Just make sure to rinse thoroughly (acid breaks down enamel).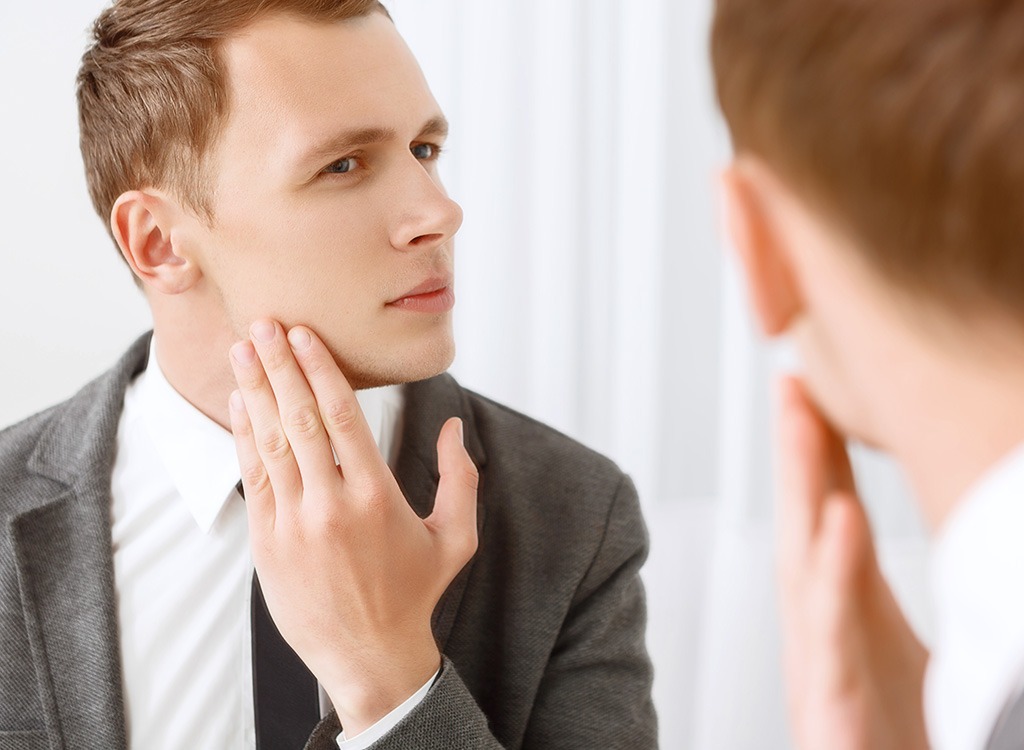 The secret to bright, clear skin? Despite what ads and commercials may tell you, the real key to a healthy complexion doesn't come from a bottle. Apple cider vinegar not only tones skin, but it also cures acne and fades sunspots.
Get Luscious Locks with it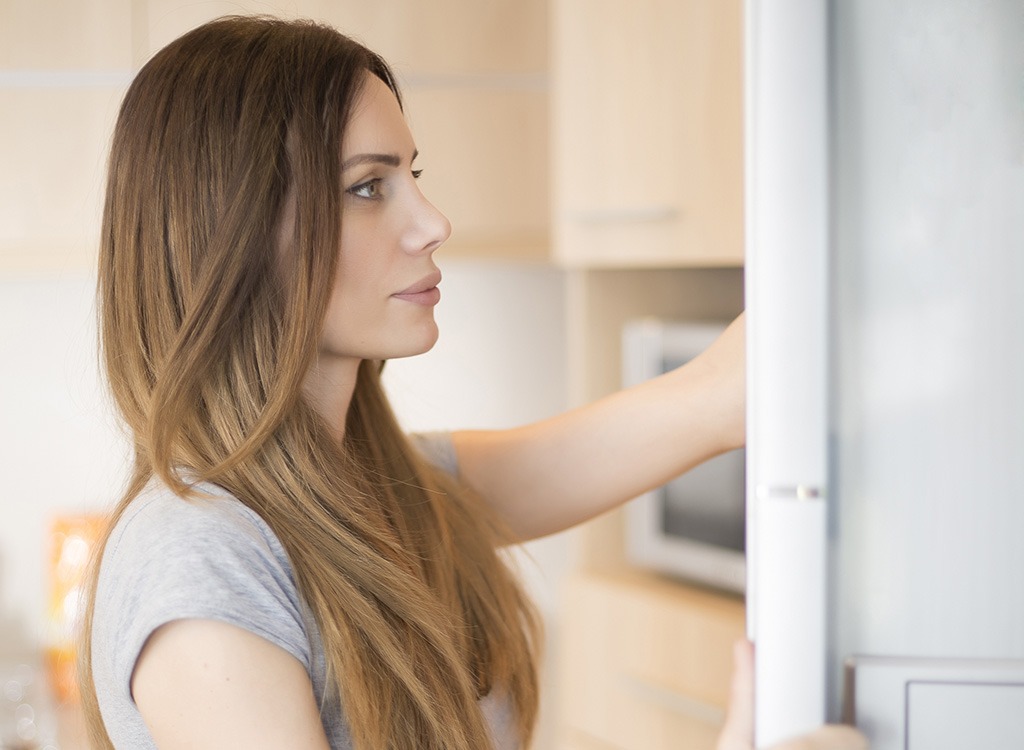 From hair products, hot tools and dyes to chlorine and prolonged periods in the sun, it's no wonder hair becomes dry and dull. Luckily, ACV can restore your luscious locks. "Many people love apple cider vinegar as a conditioning rinse for your hair," says Julieanna Hever, MS, RD, CPT, a plant-based dietitian and author of The Vegiterranean Diet and The Complete Idiot's Guide to Plant-Based Nutrition. "Simply pour it over your hair in the shower after shampooing and it is touted for enhancing shine and cleaning off built-up product."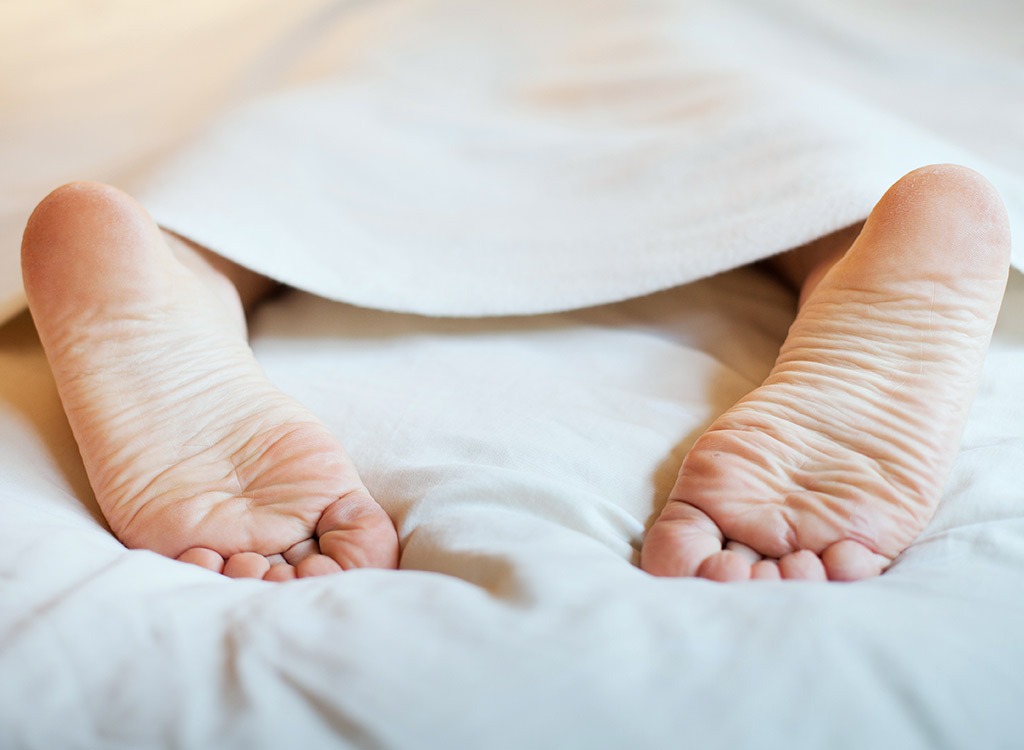 Thanks to its antibacterial and acidic properties, ACV can be used to remove warts. Soak a cotton ball and apply it the affected area. Then place a bandage over the cotton ball to keep it in place.
Cures and Remedies
Use It To Aid Weight Loss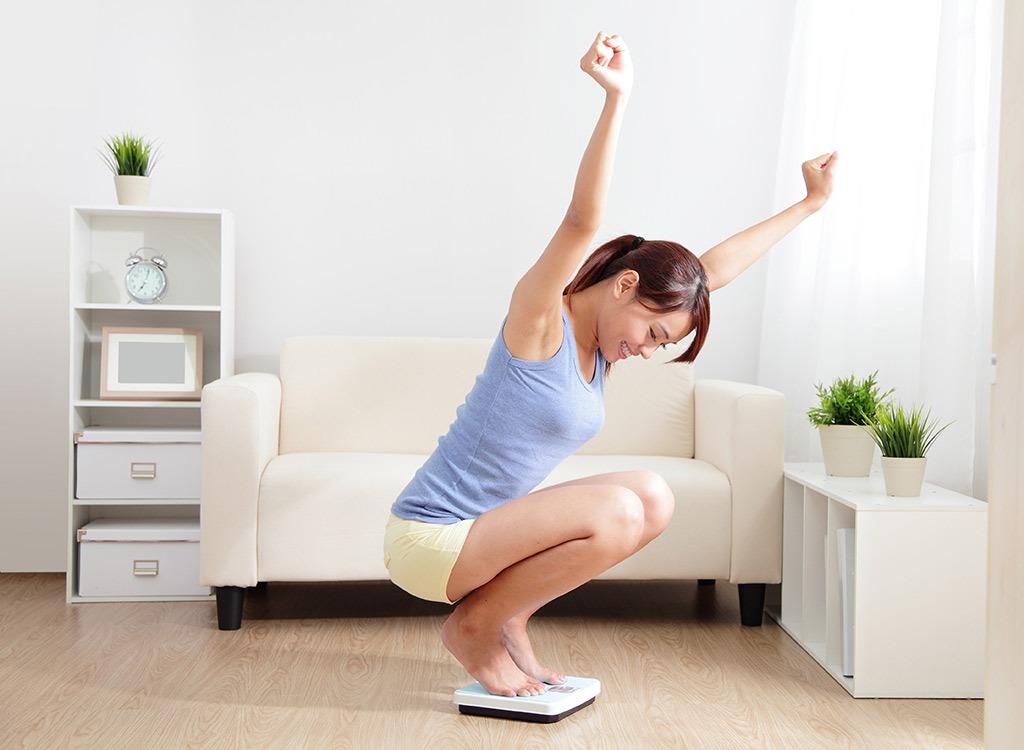 According to a study published in Bioscience, Biotechnology, & Biochemistry, daily apple cider vinegar consumption can lead to weight loss, reduced belly fat, waist circumference, and lower blood triglycerides. In fact, those who consumed 1 tablespoon, lost 2.6 pounds and those who consumed 2 tablespoons lost, 3.7 pounds over a 12 week period. Before you go chugging ACV, keep in mind that one food alone does not cause weight loss, but incorporating ACV into a reduced calorie meal plan can increase results.
Fight Yeast Infections With It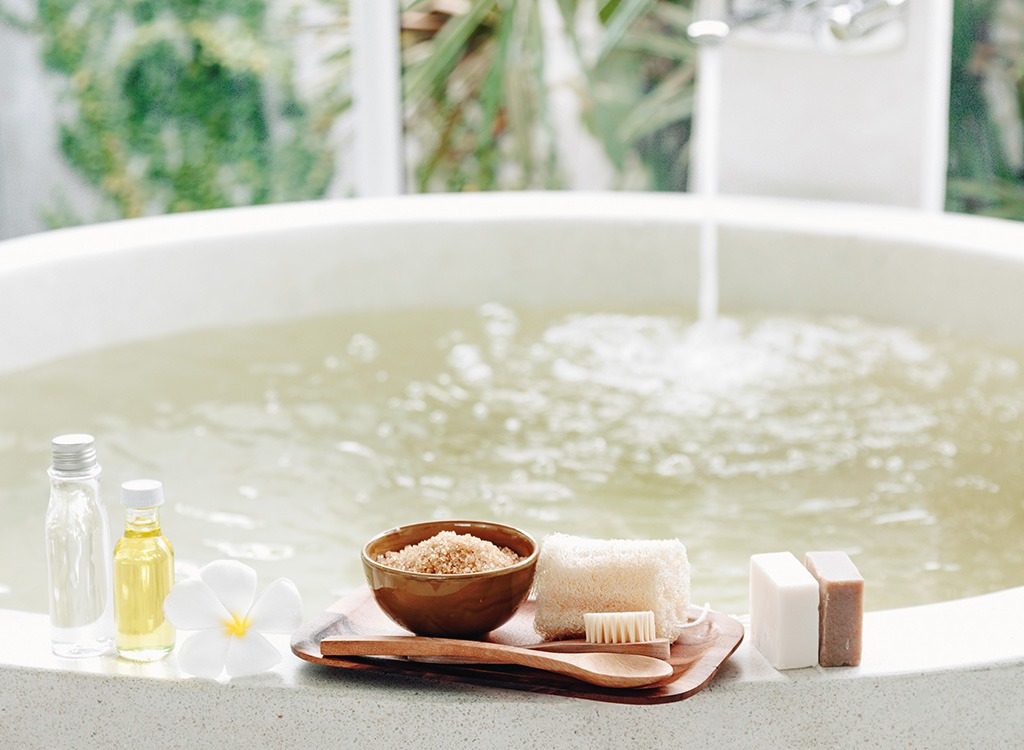 You probably know cranberries fight yeast infections, but apple cider vinegar is certainly another contender. Not only does it restore vaginal pH levels, but it prevents yeast fungi to thrive and create further infection. Add 1 1/2 cups of ACV to a bathtub of water and soak for 20 minutes. And ladies, don't forget to check out these 20 Foods To Boost Your Vagina.
Use It To Get Rid Of The Sniffles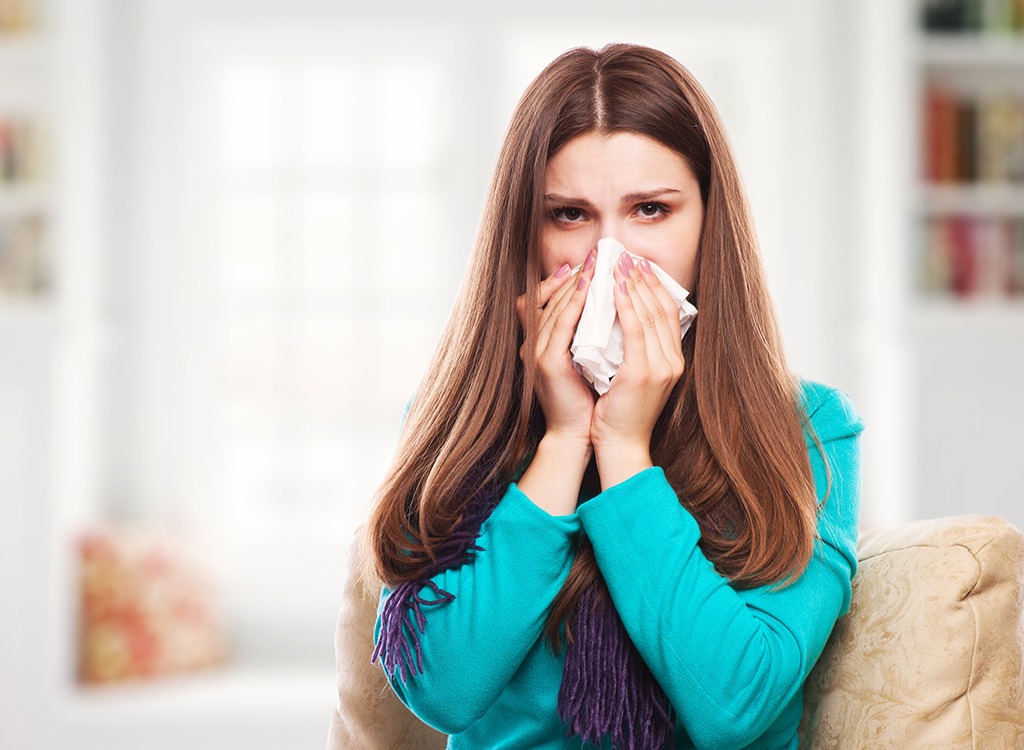 Got a dreadful case of the sniffles? Try mixing one teaspoon of apple cider vinegar in glass of water. It might not taste that great, but you'll be able to breathe easier. We think it's worth it!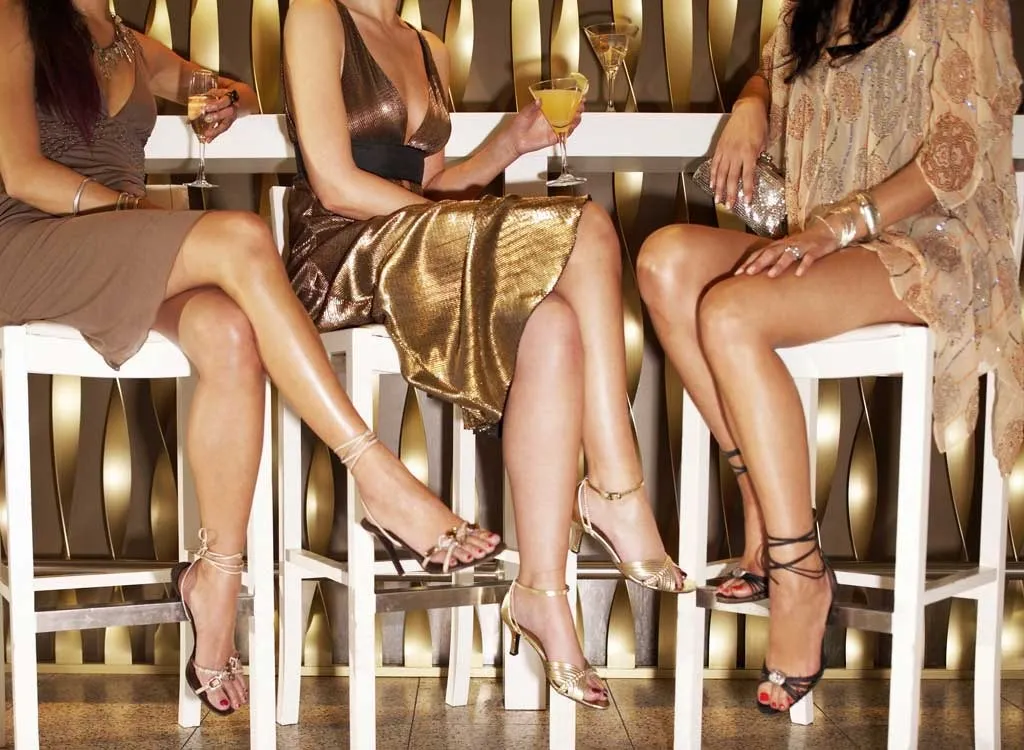 As temperatures rise, we jump off the treadmill and onto the trail. What's better than burning calories and getting your daily dose of vitamin D? However, there's an unpleasant downside to outdoor activity. Whether it's pesky bug bites or poison ivy, applying apple cider vinegar to itchy areas can stop the itch in its tracks. Need some fitness inspiration? Check out The Best Weight Loss Exercises in the World.
Looking for a cheaper alternative to mouthwash? ACV vinegar can kill pathogens, including bacteria that wrecks havoc in your mouth. Add ½ tablespoon of ACV to a cup of water. Gargle for 10 seconds at a time until you've finished the mixture.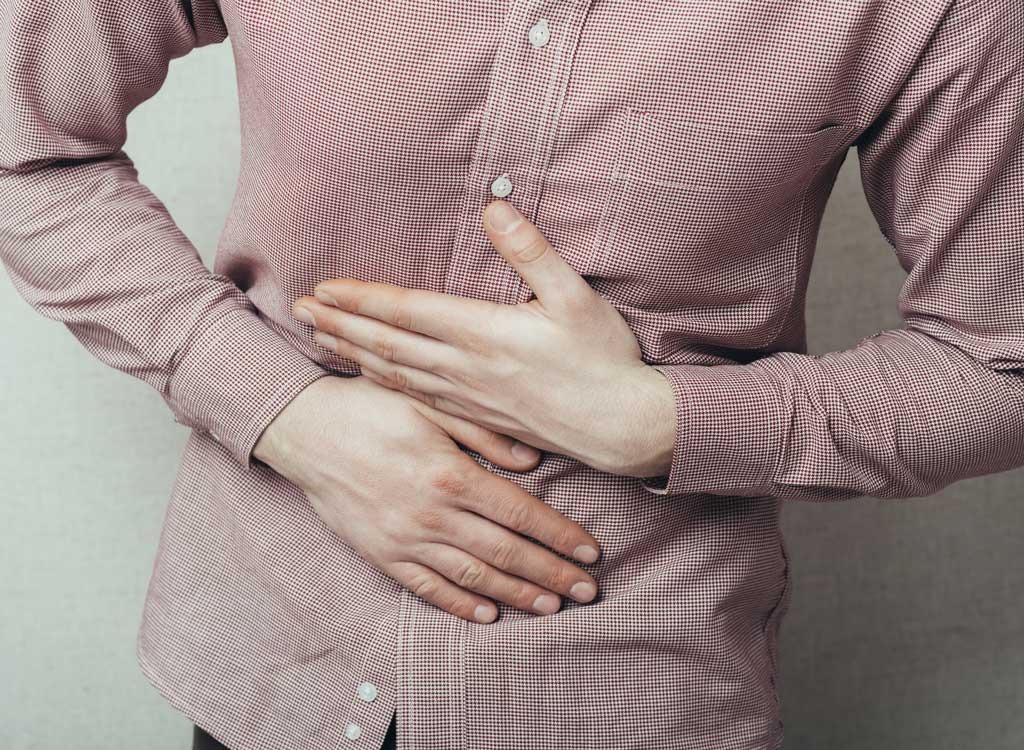 Not all apple cider vinegar is created equal when it comes to digestion. Look for organic, raw apple cider vinegar, which should be cloudy and contains gut-friendly probiotics.
Use It To Get Rid of Hiccups
There is nothing more frustrating that hiccups that refuse to go away. But when all else fails, swallowing a teaspoon of apple cider vinegar just might do the trick.
Use It To Heal A Sore Throat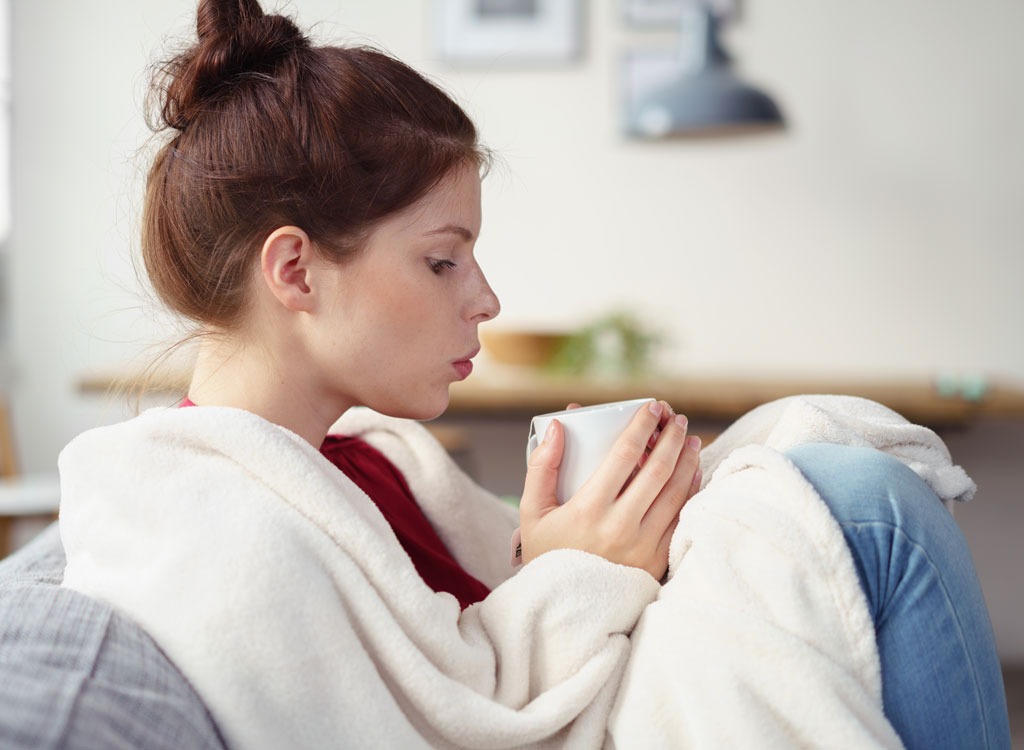 It may seem counterintuitive, but apple cider vinegar can soothe a burning, itchy and raspy throat. Mix equal amounts of vinegar with water and gargle.6254a4d1642c605c54bf1cab17d50f1e
Prevention and Health
Use It To Fight Type 2 Diabetes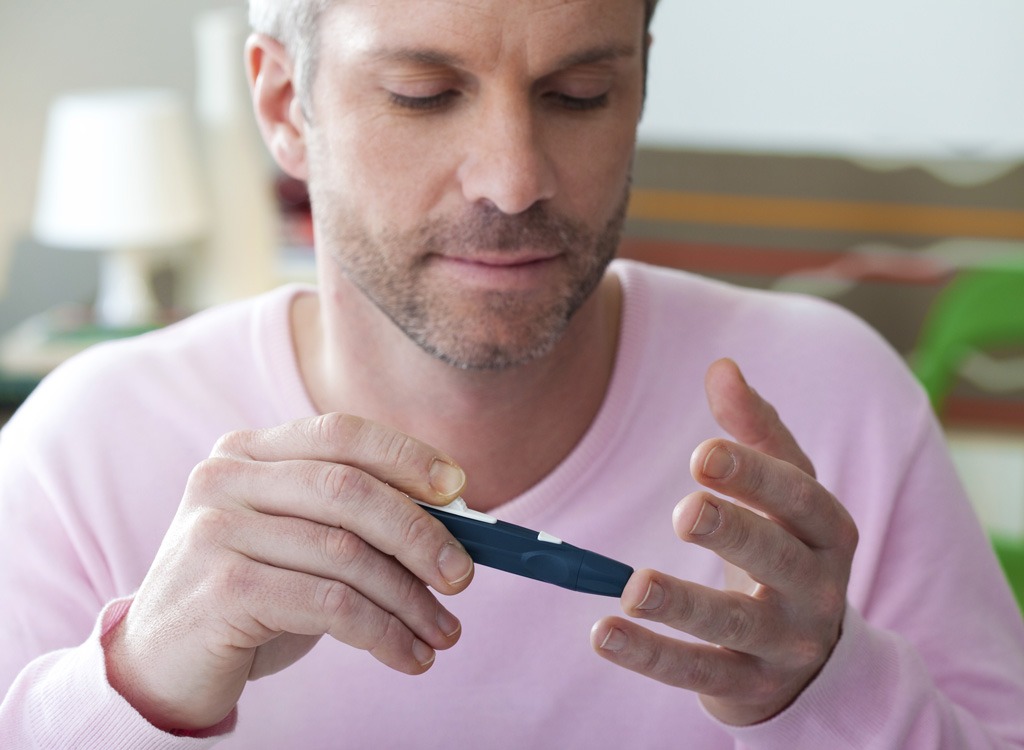 Type 2 diabetics either suffer from insulin resistance or the inability to produce insulin, resulting in high blood sugar. According to the American Diabetes association, ACV significantly lowers blood glucose and insulin responses, and improves insulin sensitivity by as much as 19-34% when consumed in a high-carb meal! Check out these 25 Best Carbs for Weight Loss.
Lower Cholesterol With It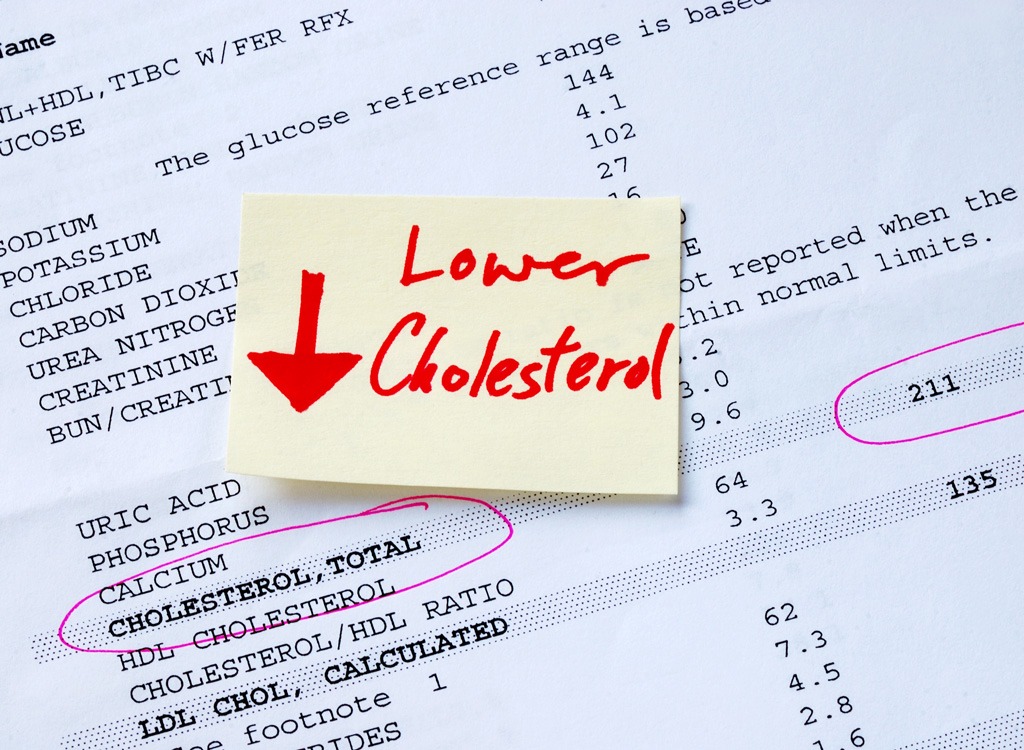 According to a study published in the Pakistan Journal of Biological Sciences, non-diabetic rats fed a diet with apple cider vinegar experienced a significant reduction of LDL cholesterol (the bad cholesterol linked to heart disease) and an increase in HDL (the good kind). Don't miss 10 Expert Cholesterol Tips Everyone Should Know—Regardless of Age.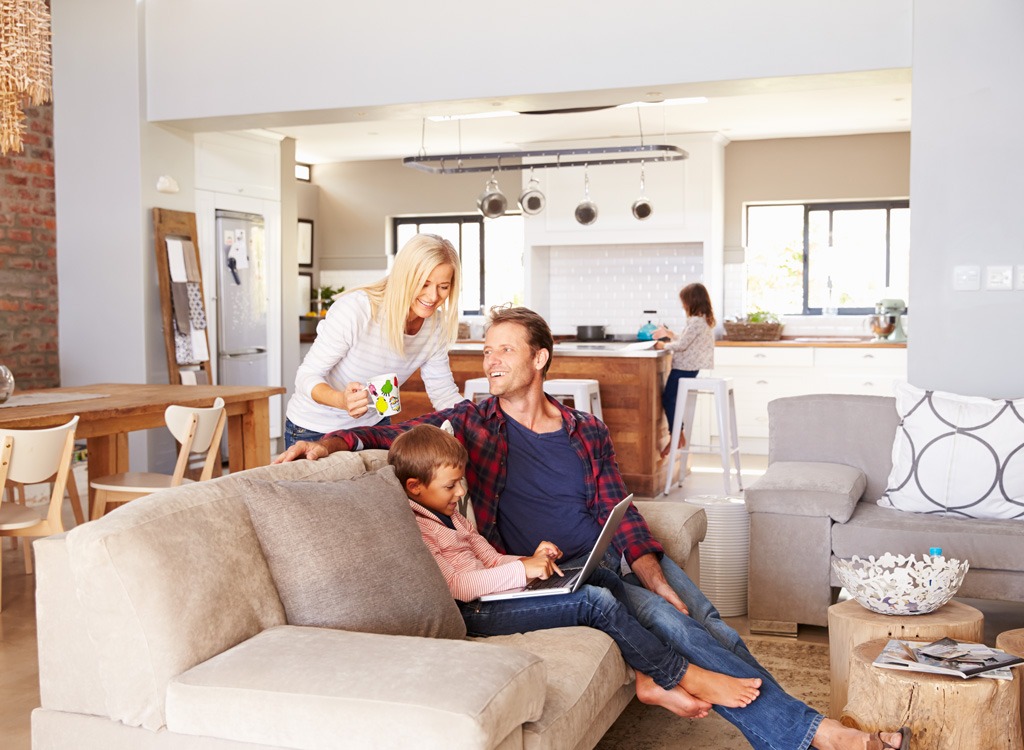 Apple cider vinegar kills bacteria, viruses, and protozoa, making it one of nature's strongest antibiotics. For more superfoods that double as healers check out these 57 Healthiest Foods on the Planet.
Prevent Sore Muscles With It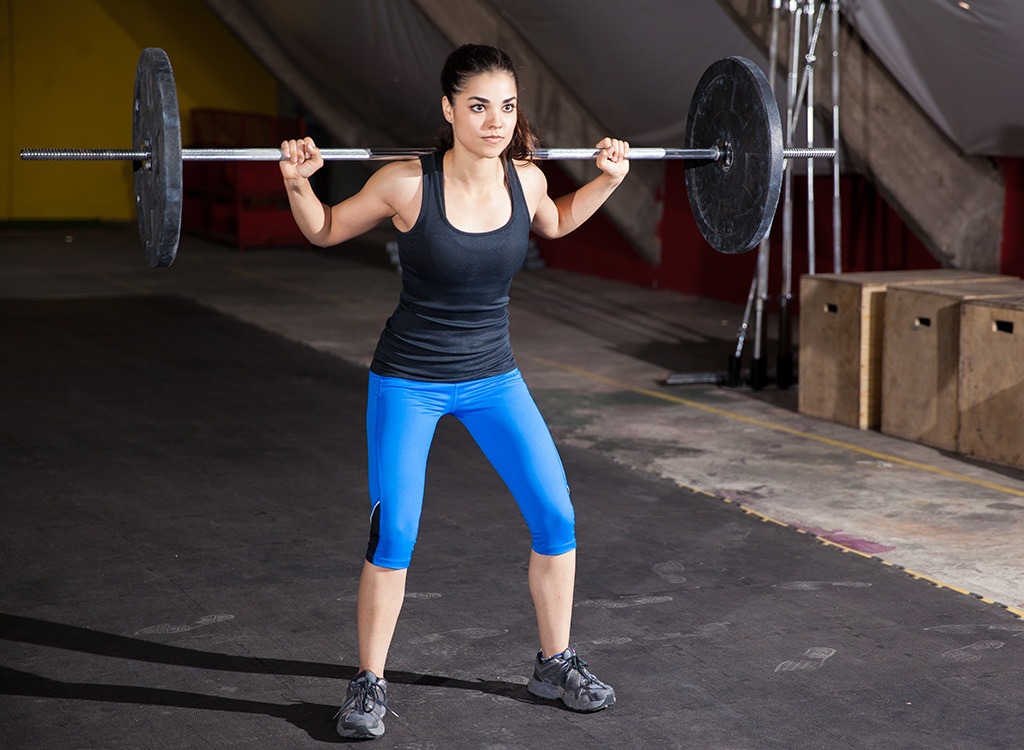 Whether you're a runner, crossfit enthusiast, spinning junkie, or weight lifter, muscle fatigue and cramps are no stranger. Along with bananas, apple cider vinegar has high potassium content, an essential nutrient needed for muslce recovery. Add two tablespoons to a glass of water for a muscle soothing boost of energy.
Protect Your Heart With It
When it comes to heart health, regular exercise, a healthy BMI (body mass index), and a wholesome diet are extremely important. Fortunately, research shows that regular ACV consumption can help fend off hyperlipidemia, a condition where high levels of lipids in the blood cause heart attack and stroke.
Lower Blood Pressure With It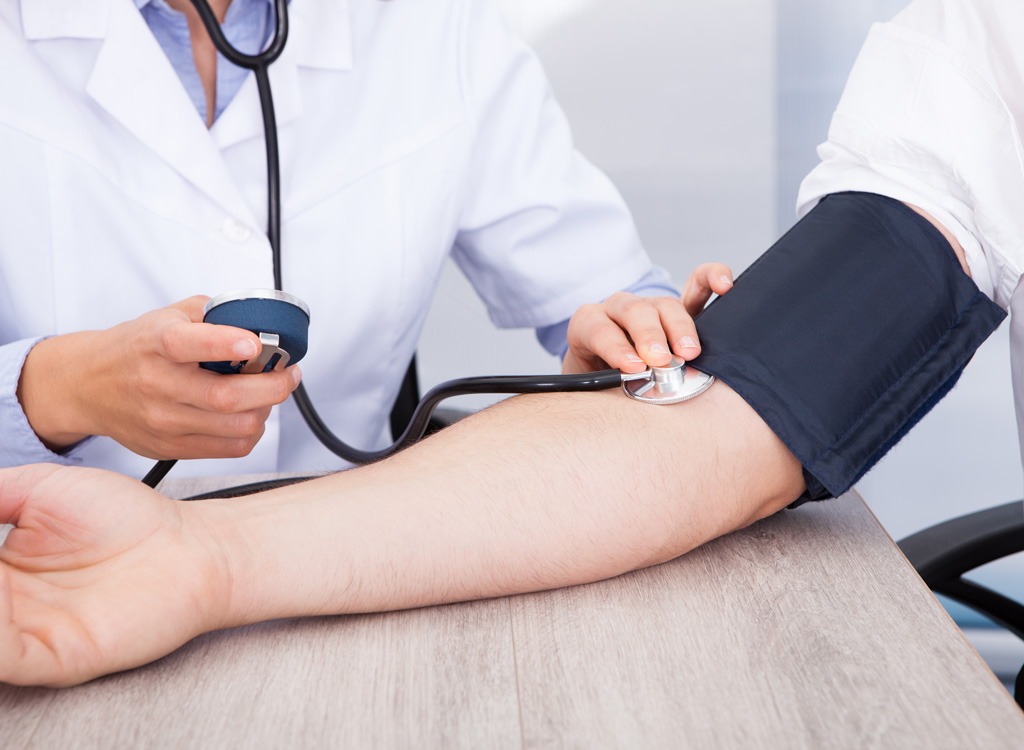 "It has been found that a diet that includes vinegar may significantly reduce systolic [the top number] blood pressure," says Lisa Hayim, registered dietitian and founder of The WellNecessities. And guess what? You don't have to be overweight to have high blood pressure.
Last But Not Least: Housecleaning
Use It As An All Purpose Cleaner
"Apple cider vinegar has antimicrobial effects," says Hayim. "So, it can be mixed with water and used as a spray to clean countertops in your home."