8 Biggest Barbecue Joint Red Flags, According to Pit Masters
Here are a few things to look for before you chow down.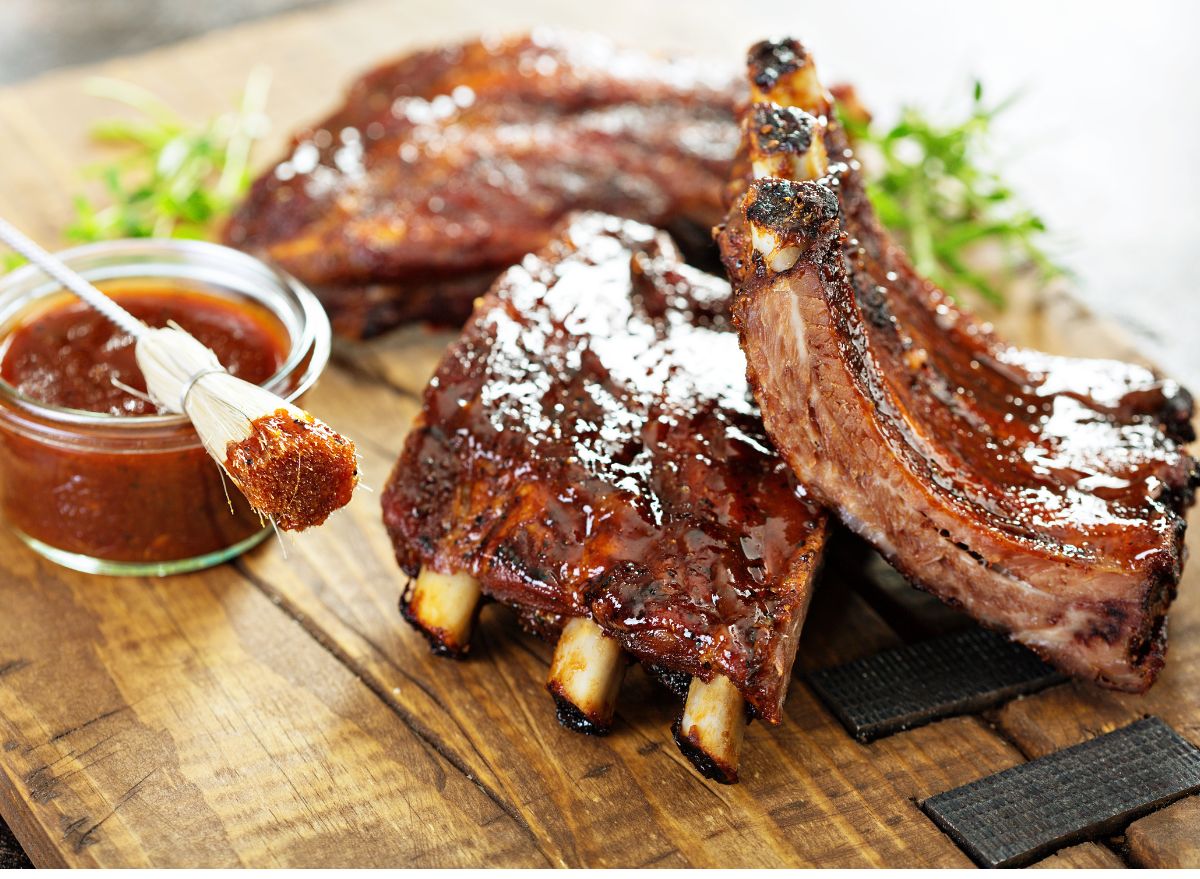 Great barbecue can be found all over the country, but what qualifies as an authentic barbecue restaurant is up for debate. Most pitmasters agree great barbecue can be many things and it's centered around technique and various regional styles, so, what could be potential red flags at one spot might be favorable at another. However, you can look for a few things, say pitmasters, that signal a restaurant might not serve the best-tasting food.
According to BBQ Revolt, there are five main styles of barbecue in the U.S. and dozens of regional variations. The top five are Texas-style, Kansas City-style, North Carolina-style, South Carolina-style, and Memphis-style. Each one favors different proteins, rubs, and sauces. Texas style is the one that dominates in most states according to a study done by the site. This style includes the famous low-and-slow method of cooking meat with a dry rub.
When you're headed out for a big plate of ribs or brisket you have to take the region into consideration and then look for what your personal tastes are. We asked pitmasters around the country what they look for when they go out for 'que, and they offered some tips about what to look for, and what to avoid. 
They don't have a specific style
There are regional styles of barbeque across the country, and finding a spot that sticks with one is your best bet for a great meal, says Whiskey Church Barbeque pitmaster and FBA Certified BBQ judge Steve Mickley.  "If you're looking to truly enjoy a BBQ meal, choose an eatery specializing in one style. That way, you'll get the full experience from start to finish, Mickley explains. "
For example, if you're interested in North Carolina-style pulled pork, look for a restaurant that focuses on slow-cooking and smoking the pork shoulder over hickory wood. Or if Texas-style brisket is more your thing, search for a joint that smokes their meat with oak or mesquite wood and serves it with extra spicy sauces. With each region and style of BBQ comes its own set of traditions and flavors, so don't be afraid to try something new and find your favorite!"
Frederick Kneble, pitmaster of Freddy J's Bar & Kitchen agrees, adding, "It's best to go to a BBQ restaurant specializing in a specific style/type. This way, you can ensure that the restaurant focuses on perfecting that style of BBQ. Whether it's Texas-style brisket, Carolina pulled pork, or Kansas City burnt ends, finding a restaurant specializing in a specific style ensures you get the best possible version of that dish."
They use too much sauce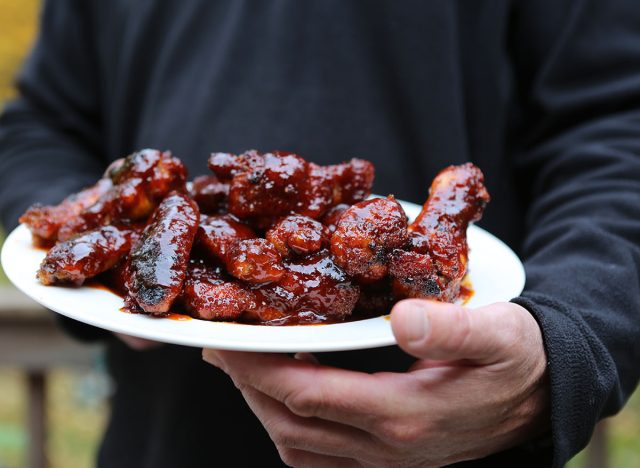 With barbeque, the idea is that slow cooking and smoking create most of the flavors in the meats, explains William Weisiger, pitmaster at Ten Fifty BBQ in Richardson, Texas.  "In my humble opinion, avoid meats that are heavily sauced," Weisiger told us. "Good BBQ doesn't need sauce. If sauce is used, it should complement, not overpower."6254a4d1642c605c54bf1cab17d50f1e
They don't keep it basic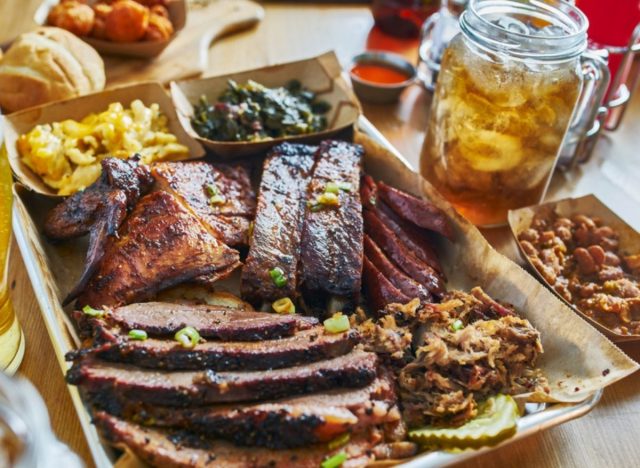 Much in the same vein of oversaucing meats, Weisiger says the best spots for 'que keep it simple, telling us, "Look for the basics, good cuts of meat, simply seasoned, well smoked with an offering of classic side dishes."
They don't make the ribs daily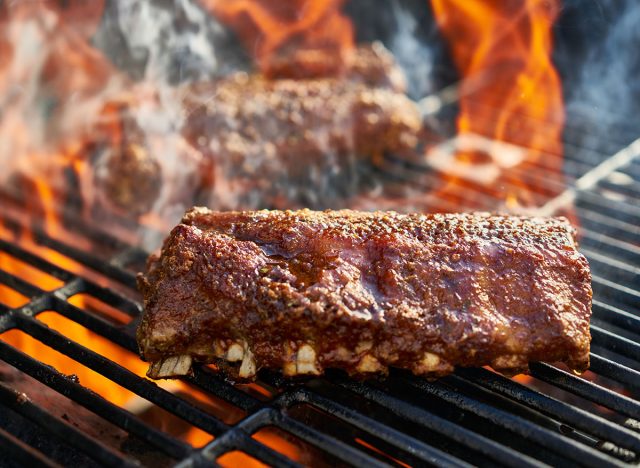 There's a reason ribs are often served as a special, says Kneble. "One red flag item on a BBQ menu is seeing ribs being served daily but wondering if they have been cooked daily," Kneble says. "Ribs are a staple on most BBQ menus, but they are one of the trickiest meats. If they aren't cooked daily, they will break down over time, resulting in a less desirable texture. When looking at a BBQ menu, I always recommend checking if the ribs are cooked daily or if there is a note about how often they are prepared."
They never sell out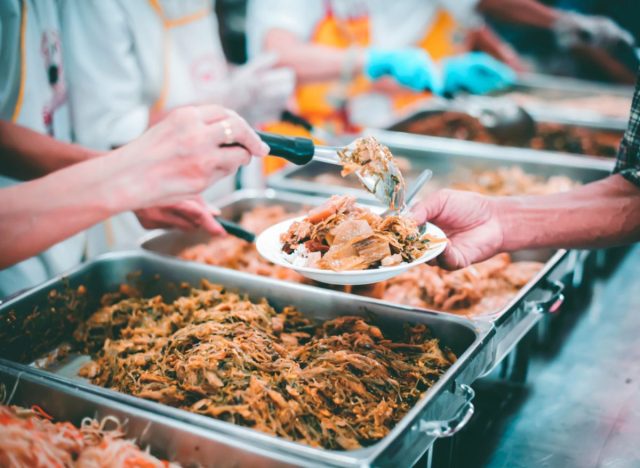 A good barbeque place will eventually run out of product, says Tom Peters, pitmaster and owner of Holy 'Que Smokehouse. Peters explains, "If you're craving good BBQ, look for a place that sells out. If a BBQ joint is religiously open five to seven days a week from 11 a.m. to 9 p.m., then they are definitely selling you reheated BBQ." 
Overcooked meats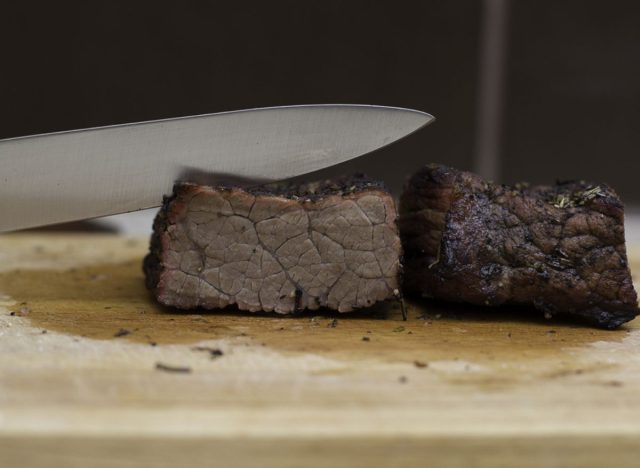 This is tough to pick up looking at the menu, but overcooked meats are a big red flag, says Mickley.  "Meats cooked well beyond their regular doneness level," Mickley explains. "Overcooked food often means it wasn't cooked properly and could have been sitting out exposed to the elements." 
The menu is long
Peters says a solid barbeque restaurant should keep a tight, simple menu. He explains, "A BBQ menu should be simple. When you see a complete write-up on every item with 95 different ingredients and sauces, that means it's definitely not authentic. Brisket is just brisket… period."
There's no smoker in sight (or smell)
Meats should be smoked in-house and on-site, and while you may not see one right away, you should be able to smell it, says Peters. "Best way to know if they have or don't have one is the smell of wood burning," the pitmaster explains. "You may not see a smoker in plain sight but you definitely will smell one. and your clothes will smell like it for days too." Plus, don't miss the #1 Thing to Never Order at a Barbecue Joint, According to Chefs.
Tanya Edwards
Tanya Edwards is a seasoned food and health journalist, who has held roles at Yahoo Health as Managing Editor and at Food Network as Programming Director.
Read more about Tanya