15 Store-Bought Soup Brands So Tasty, You'll Fool Others into Thinking They're Homemade
It's hard to believe they came from cans and boxes and not from hours of work.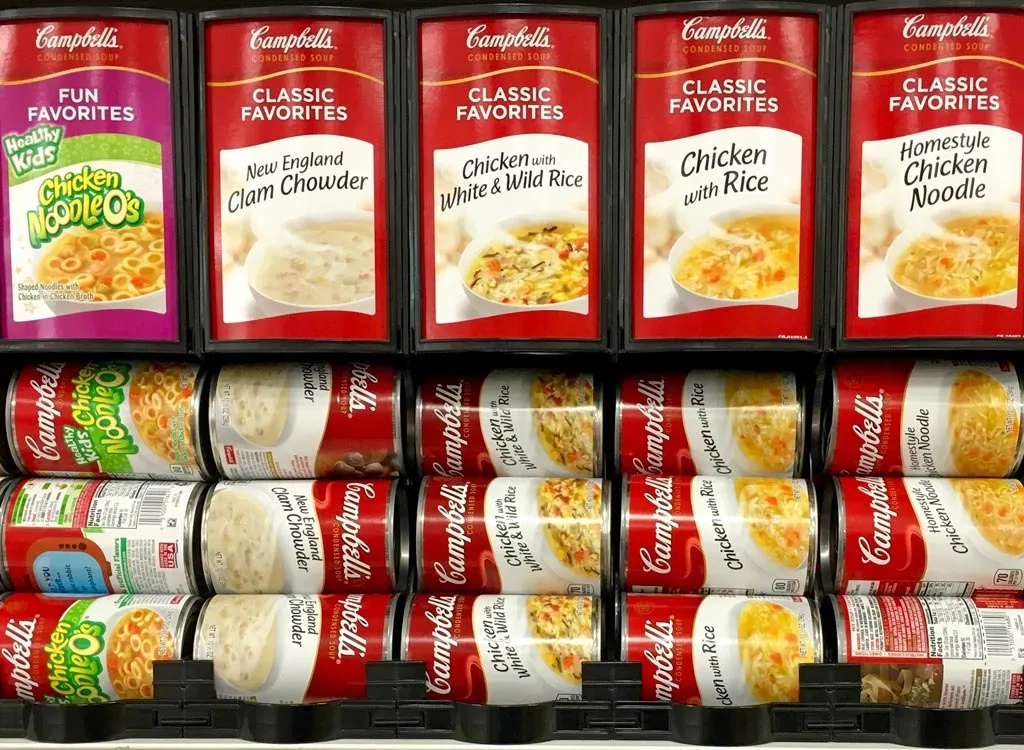 Winter can be a cold, dark time (quite literally, it gets dark very early), which means it's time to crank up the stove and oven for some warm and soothing eats. The entrée that perhaps best warms the body to its core is a heaping bowl of soup. Soup is also a meal that just about anyone can enjoy!
There truly is no need to make your own soup when there are so many store-bought soup brands that have already mastered delicious recipes—and yes, they can be found in a box or a can in your local grocery store.
We chose 15 store-bought soup brands that we think best emulate a homemade recipe. Heat up one of these soups, and you may just fool your friends at your next dinner party into thinking you made it all from scratch. (We'll keep your secret, though.)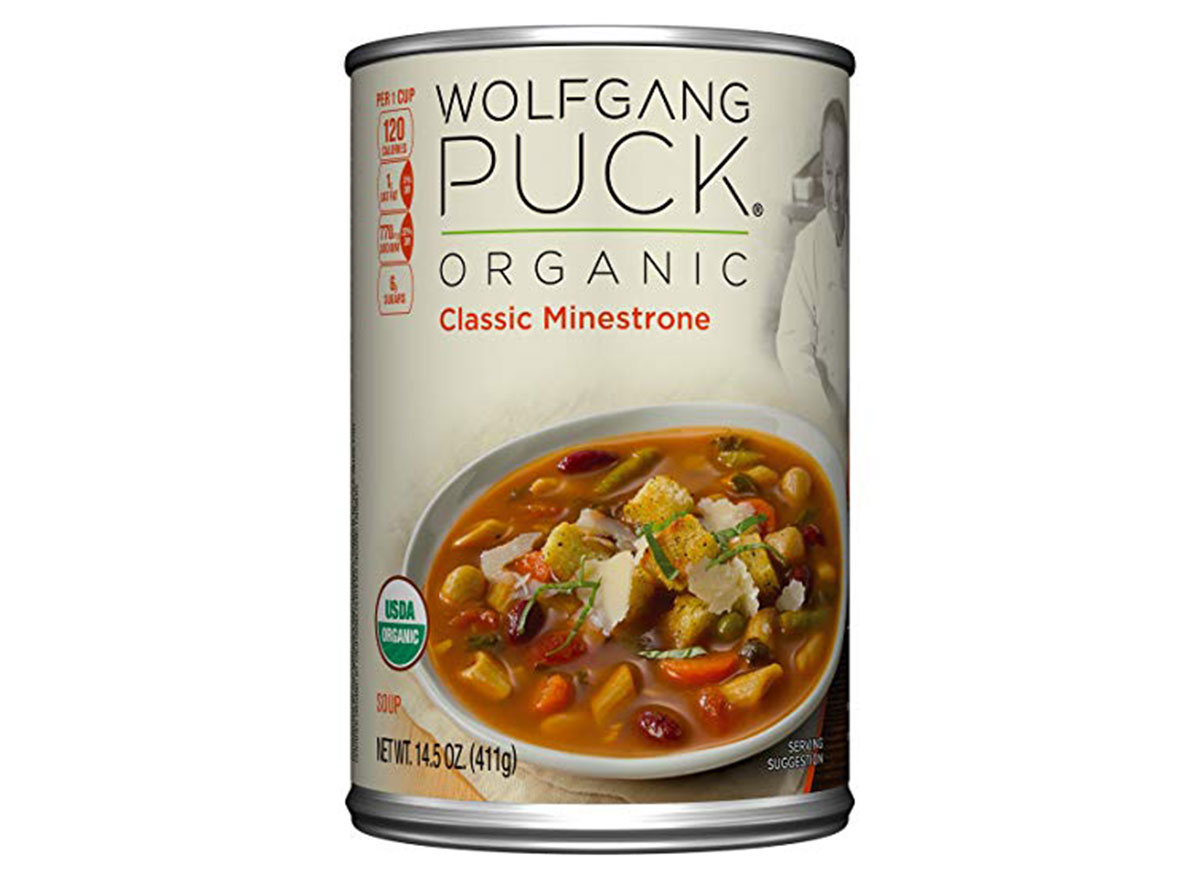 Eat This: Wolfgang Puck Classic Minestrone
When you see the name Wolfgang Puck, you know you're about to eat high-quality food. The renowned chef's rendition of minestrone is a crowd favorite, with small noodles weaved between bite-size green beans, carrots, tomato, kidney and white beans all entwined in a savory stock. Fun fact: All of Wolfgang Puck soups are USDA certified organic, too.
Eat This: Progresso Tomato Basil Soup
Progresso's take on tomato soup is one of the most frequently purchased tomato soups on Amazon, which means many people agree it packs an irresistible flavor that's a true crowd-pleaser.6254a4d1642c605c54bf1cab17d50f1e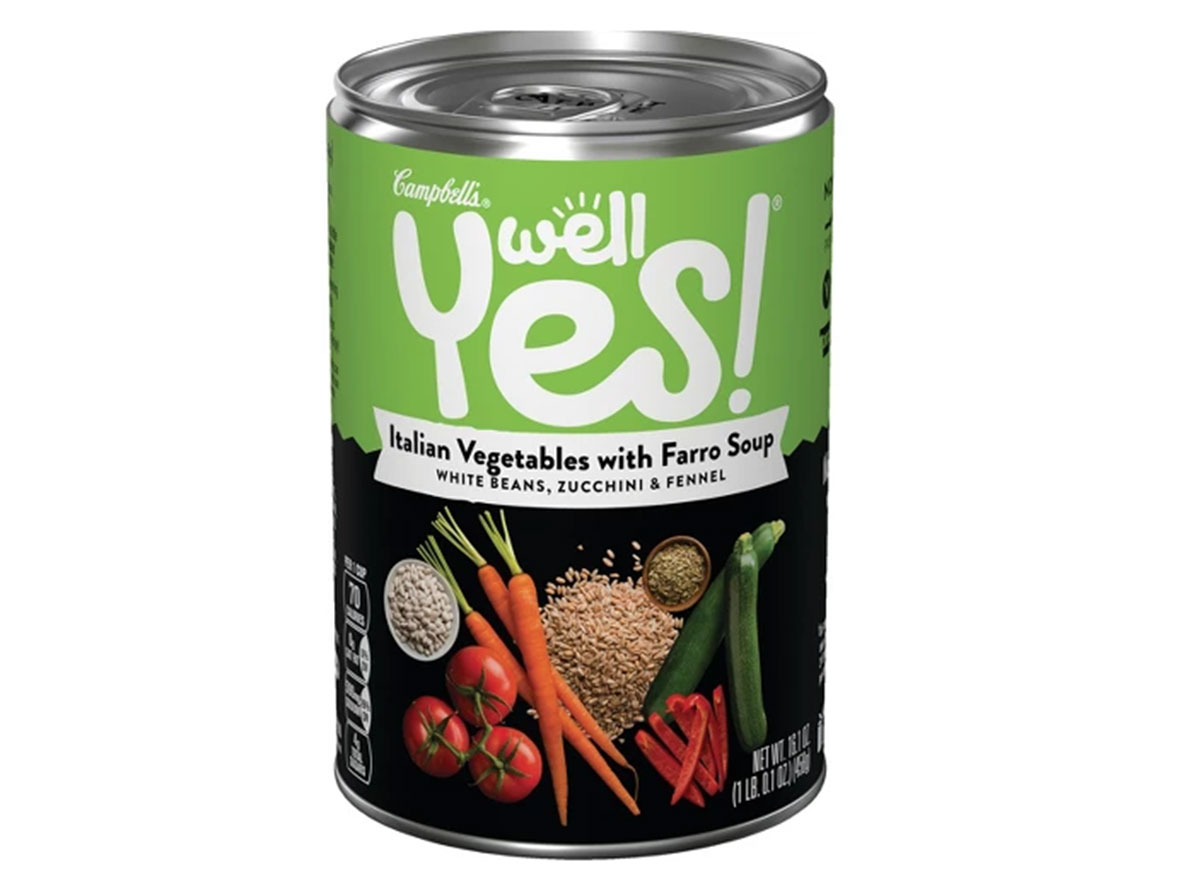 Eat This: Campbell's Well Yes! Italian Vegetable With Farro Soup
Campbell's Well Yes! Italian vegetable soup will keep you fuller longer with whole grain farro and Great Northern beans in a mixture of scrumptious vegetables like zucchini and sweet fennel. Not to mention this line of soup is canned in lining that's free of harmful BPA.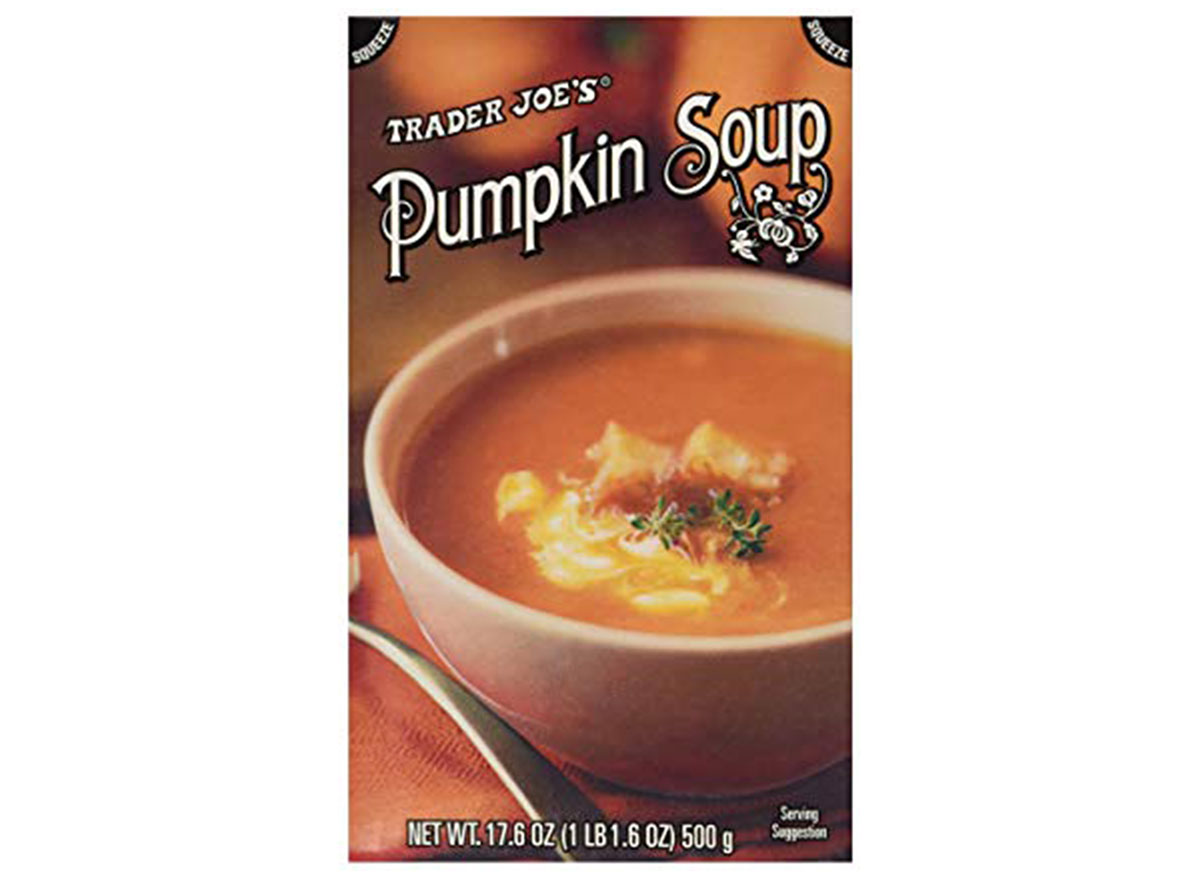 Eat This: Trader Joe's Pumpkin Soup
The famed Trader Joe's offers a range of different soups, but its seasonal pumpkin flavor that's offered in the fall may be one of the most popular options. The creamy soup is offered year-round on Amazon, thankfully!
Amy's Organic 'Light in Sodium'
Eat This: Amy's Organic Light-in-Sodium Lentil Vegetable
Those who are fans of dishes with lentils and vegetables mixed together will more than likely find this soup appealing. It's another low-in-sodium option—but the extra table salt traditionally found in soups isn't missed in this variety. Amy's version packs that desirable savory flavor with sprinkles of sea salt and bay leaves.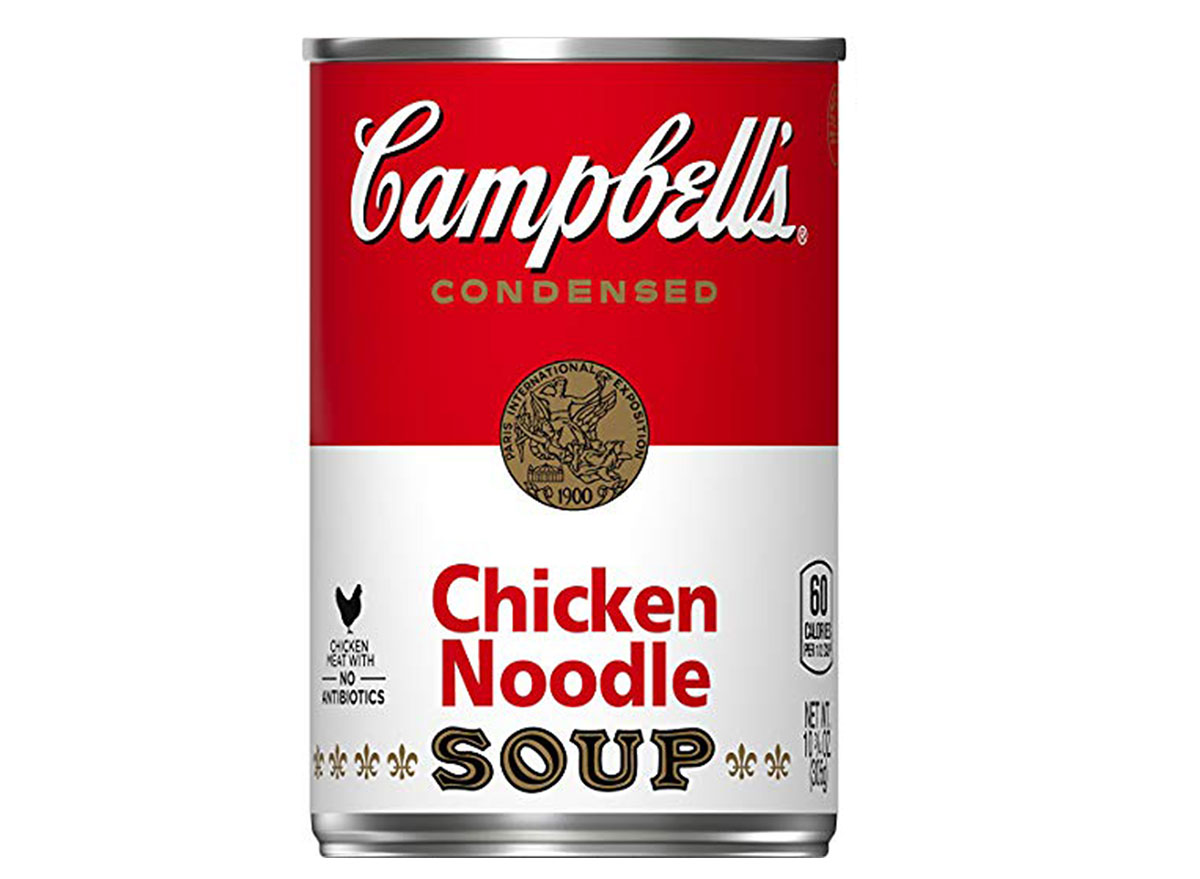 Eat This: Campbell's Condensed Chicken Noodle Soup
It's hard not to have Campbell's soup flavors take over this entire list. With it being the oldest soup company, its workers have had ample time to concoct the perfect recipes. Its tomato soup was the first to debut back in 1895, whereas its chicken noodle variety first appeared in stores years after in 1934. It goes without saying that Campbell's Chicken Noodle Soup is one of the most classic canned soups on the market, so it deserves a spot on our list. It's a real tried-and-true classic.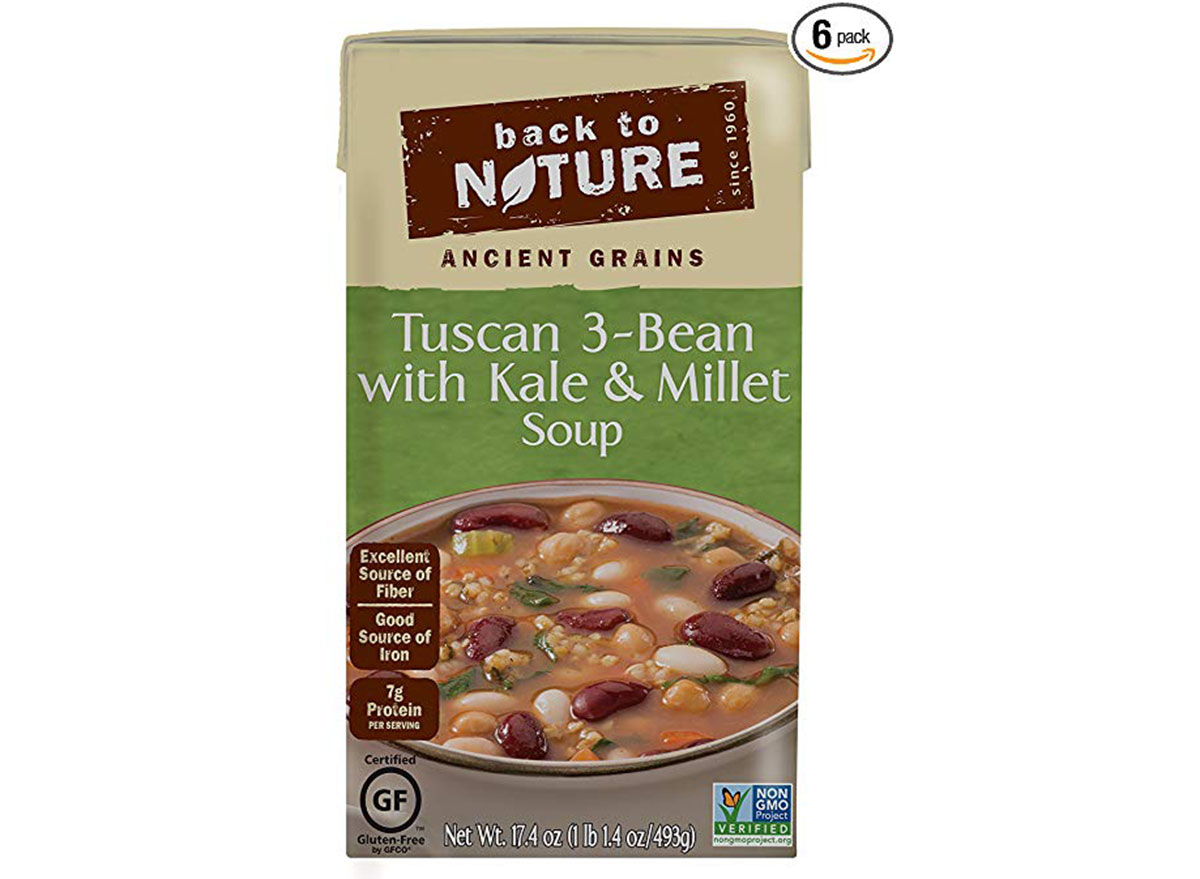 Eat This: Back to Nature Tuscan 3-Bean with Kale & Millet
As the name of the soup suggests, there are three different types of beans in this boxed soup—kidney, white, and garbanzo—which heavily contributes to the 7 grams of protein packed in each serving. You won't find that much protein in a cup of tomato soup, for example. This soup also stands out among most others with its inclusion of millet, which is an ancient grain with a nutty flavor.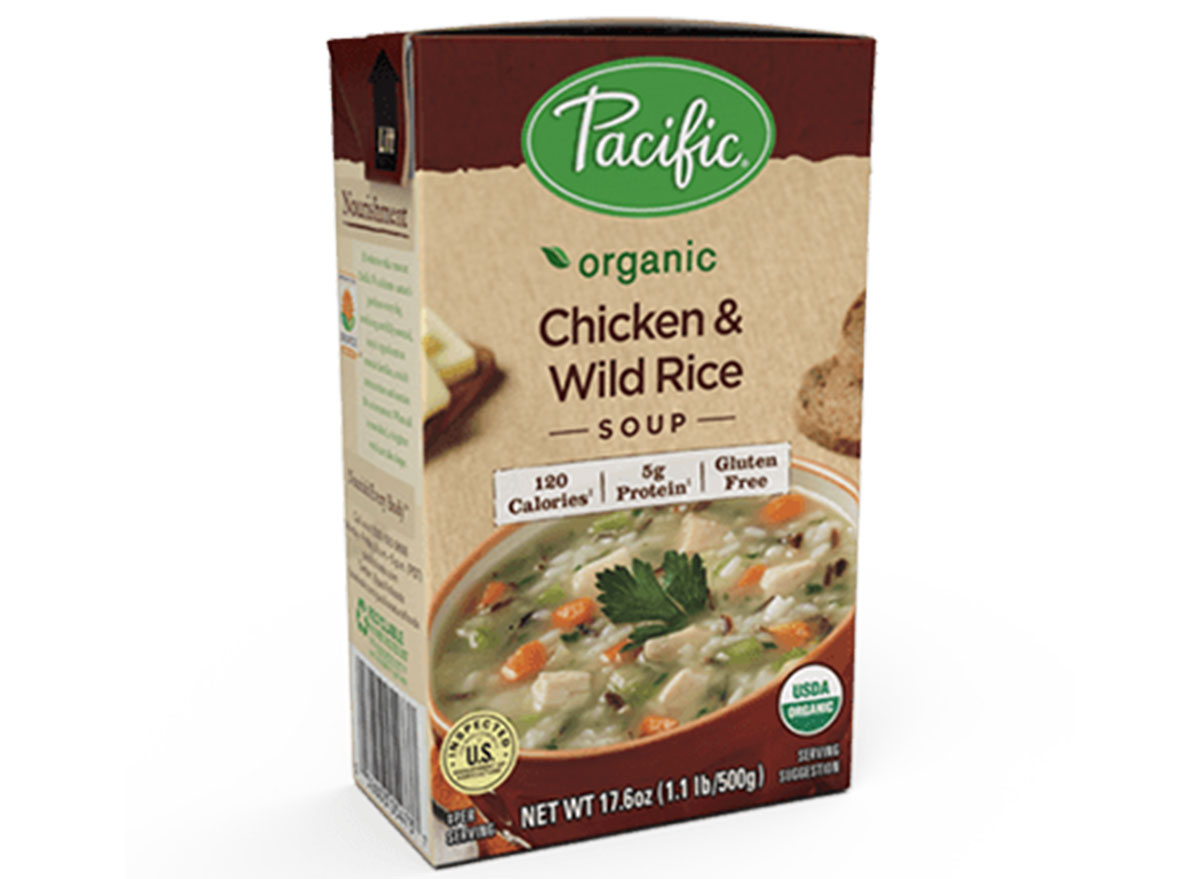 Eat This: Pacific Organic Chicken & Wild Rice Soup
This is the kind of soup you sip on as you're curled up on the couch and wrapped in a cozy blanket. Tender organic chicken accompanies a mixture of both wild and brown rice as well as vegetables, including celery, carrots, and onions. Herbs such as parsley and rosemary give this soup a savory boost.
Eat This: Dr. McDougall's Organic Split Pea Soup
Oftentimes, soup can be extraordinarily high in sodium, but not this variety. Dr. McDougall's Organic Spilt Pea Soup only packs 290 milligrams per one cup serving, which is about 12 percent of your daily allowance. That's about one-third of what most soups contain in a typical serving. Plus, it tastes so good, you won't even notice a difference!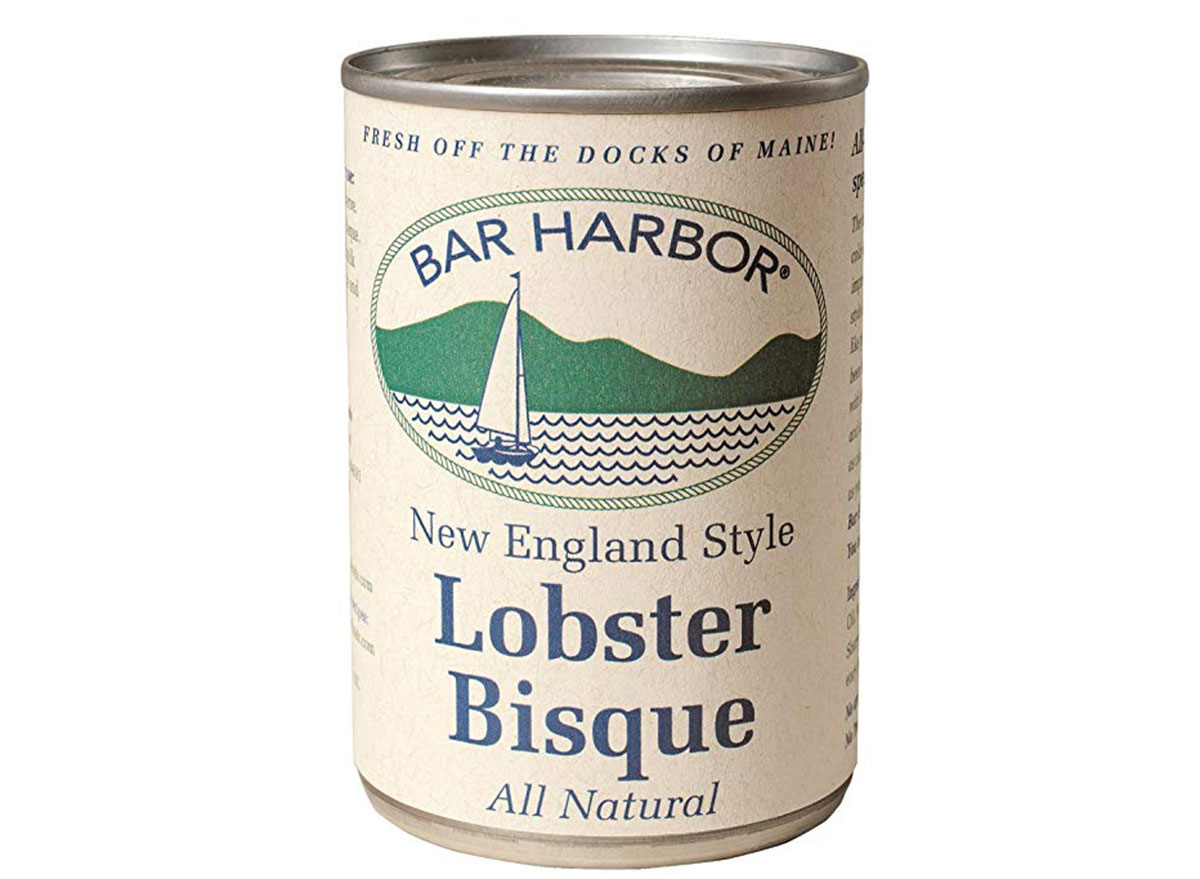 Eat This: Bar Harbor Lobster Bisque
Never tried one of Bar Harbor's soups? Amazon describes the New England company's lobster bisque as "restaurant quality", and we think it's worth a spot on your stove. Lobster meat is the first ingredient listed on this can of bisque, which means you won't be shorted on the seafood either.
Eat This: Amy's Thai Coconut Soup
Amy's whips up an authentic Tom Kha Phak, or Thai coconut soup. Sweet coconut milk is spiced with soothing herbs such as lemongrass and kaffir lime leaf. Sweet potatoes, tofu, shiitake mushrooms, and green beans also had flavor and heartiness to the soup. Quite honestly, this soup may be hard to match in a homemade attempt, so thankfully Amy's has got you covered when you want to impress dinner guests!
Eat This: Progresso Beef Pot Roast with Country Vegetables Soup
Progresso's Rich & Hearty Beef Pot Roast is for the person with the steak and potatoes kind of craving. Beef broth encompasses hearty ingredients, primarily bits of potato, carrot, and of course, beef.
Eat This: Dinty Moore Chicken and Dumpling Soup
Dinty Moore has been whipping up its chicken and dumplings soup for more than eight decades. For it to survive that long, it must taste as good (if not better) than a homemade version, right? How amazing do those chunks of chicken and dumplings look?
Eat This: Muir Glen Organic Classic Minestrone
Wolfgang Puck isn't the only company stirring up mouthwatering minestrone. Muir Glen also makes an organic version, and it's a hard one to beat. With ingredients like kidney beans, carrots, chickpeas, penne, and fennel seed in the mix, it's no wonder eating this hearty soup is a wintry treat.
Eat This: Imagine Creamy Broccoli Soup
For those who don't feel as inclined to eat their broccoli, maybe this soup will help change that attitude. Imagine Creamy Broccoli Soup can be enjoyed by itself, as the company's site says, or mixed with sour cream to make a vegetable dip.