We Tested 5 Chocolate Cupcakes, and This Is the Best One
For when you can't make homemade, find out which store-bought indulgence is actually worth buying.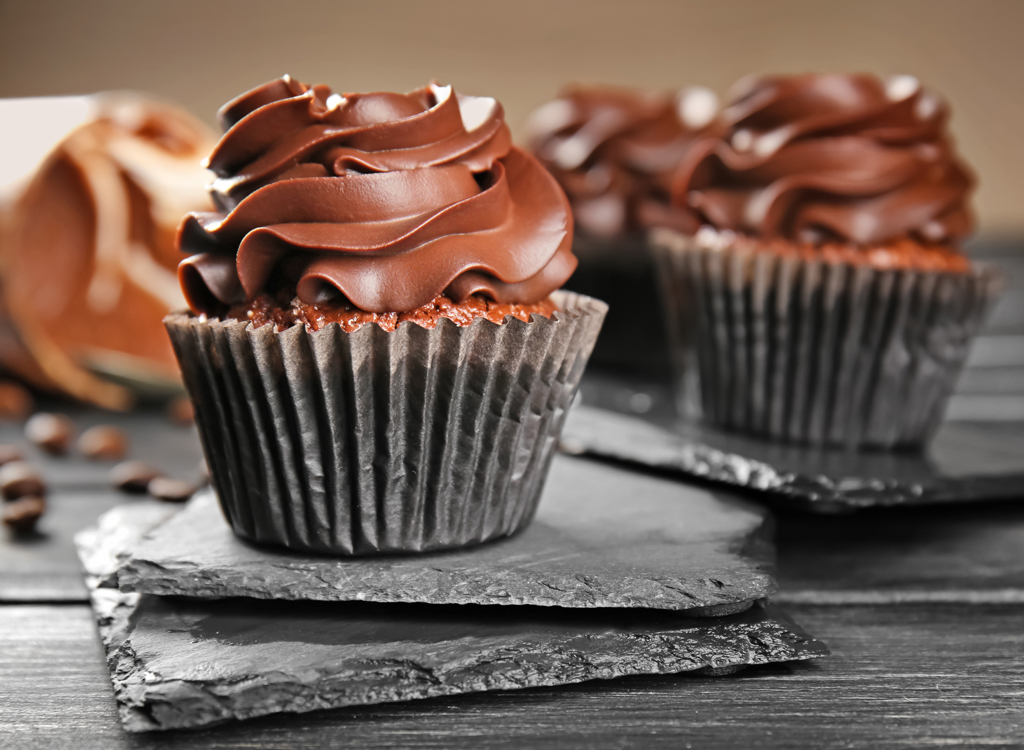 When you're craving a treat that's decadent and satisfying, nothing satisfies a cocoa craving better than a chocolate cupcake. With thick frosting blanketing a fluffy cake, and perhaps even a squiggly white icing drizzle, the perfectly-portioned treat makes for a tasty, pre-portioned dessert. To find the best cupcake in your local grocery store, we taste-tested five different chocolate cupcake brands and crowned only one king. See which pick you should sink your sweet tooth into.
How We Graded Them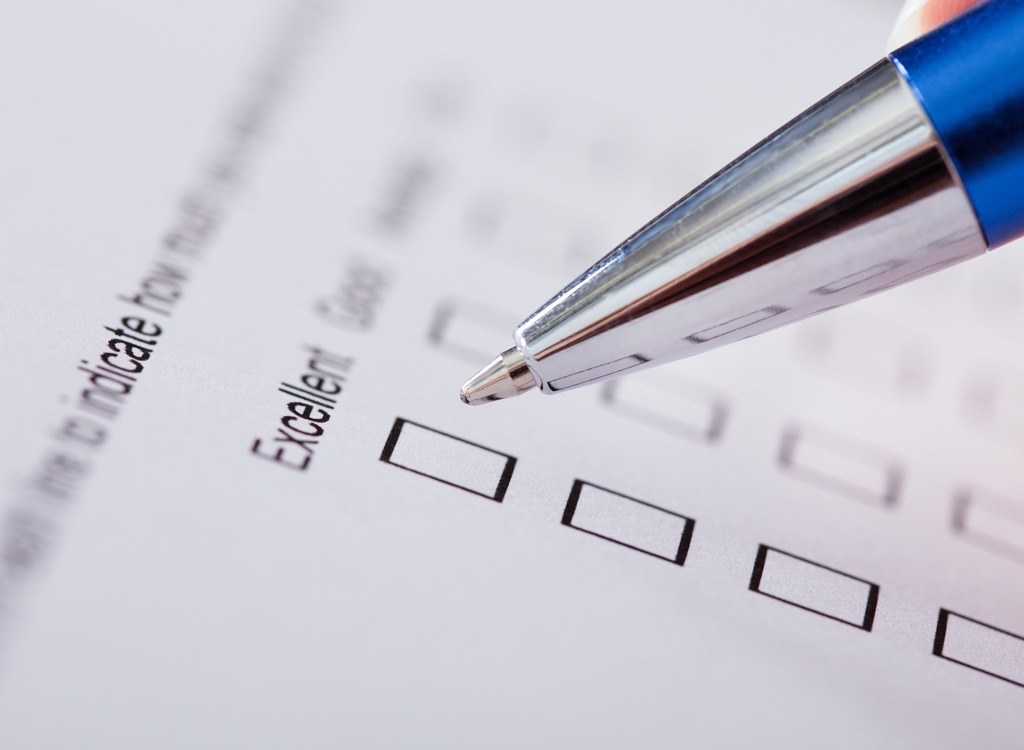 Here are the three metrics we used to determine each cupcake's final grade.
Nutrition
Let's face it: We're not noshing on chocolate cupcakes because of their nutrition—these treats are for dessert purposes only! While nutrition wasn't our top determining factor when it came to ranking these sweets, we favored brands with the least amount of sugar to help break ties.
Taste
Chocolate cupcakes should boast a rich cocoa flavor that's obvious, but not sickly sweet. Plus, we shouldn't have to swig an entire glass of milk to eliminate any off-putting aftertastes.
Texture
Moist and fluffy is how we like our cupcakes. Dense, sticky treats get the boot.
From Worst… To Best
Hostess Chocolate Cupcake
Nutrition: Per 1 cupcake (½ package): 165 calories, 6 g fat (2.5 g saturated fat), 175 mg sodium, 25 g carbs (1 g fiber, 18.5 g sugar), 1 g protein
Eat This, Not That! Verdict:
Hostess' package comes with two mini cupcakes, which boasted a chunky chocolate cake and the signature squiggly line piped with white icing. Considering Hostess is one of the oldest and most ubiquitous packaged snack brands, we expected the flavors to taste authentic and homemade. However, we were met with much displeasure after the first bite. The chocolate flavor was beyond artificial, and the aftertaste was completely off-putting. One of our taste testers asserted that the cupcake tastes just like pure frosting.
Duncan Hines Perfect Size For 1 Chocolate Lover's Cake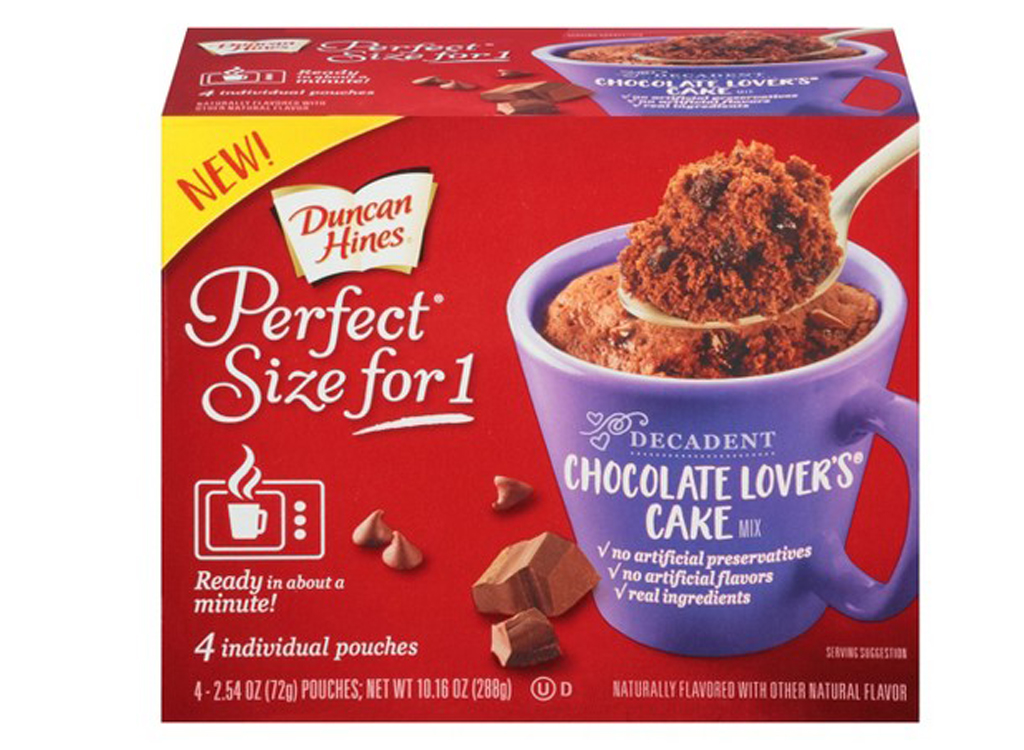 6254a4d1642c605c54bf1cab17d50f1e
Nutrition: Per pouch: 300 calories, 9 g fat (6 g saturated fat), 380 mg sodium, 53 g carbs (2 g fiber, 32 g sugar), 4 g protein
Eat This, Not That! Verdict:
We applaud Duncan Hines for shunning artificial preservatives and colors in its ingredient list, but this mug cake didn't live up to our expectations. We liked that the prep was easy: You just add three tablespoons of water along with the contents of the pouch into a microwave-safe mug, stir, and nuke it for a little over a minute. The minimal effort resulted in a portioned cupcake that boasted an inconsistent texture—it was both airy and sticky—and a way-too-subtle chocolate flavor. Considering one cupcake contains 300 calories and 32 grams of sugar, we expected this pick to be more flavorful and indulgent.
Entenmann's Chocolate Creme-Filled Cupcake
Nutrition: Per 1 cupcake (½ package): 155 calories, 5.5 g fat (1.25 g saturated fat), 220 mg sodium, 26.5 g carbs (1 g fiber, 18.5 g sugar), 1 g protein
Eat This, Not That! Verdict:
Upon unwrapping and sinking our teeth into Entenmann's creme-filled chocolate cupcake, the overall consensus was that it tasted like a glazed doughnut. The frosting that coated the top overpowered any other flavor notes, while the cake's texture was soft and moist. Our taste testers agreed that this pick was lackluster and forgettable. It was aptly deemed "not binge-worthy."
7-Eleven Chocolate Cupcake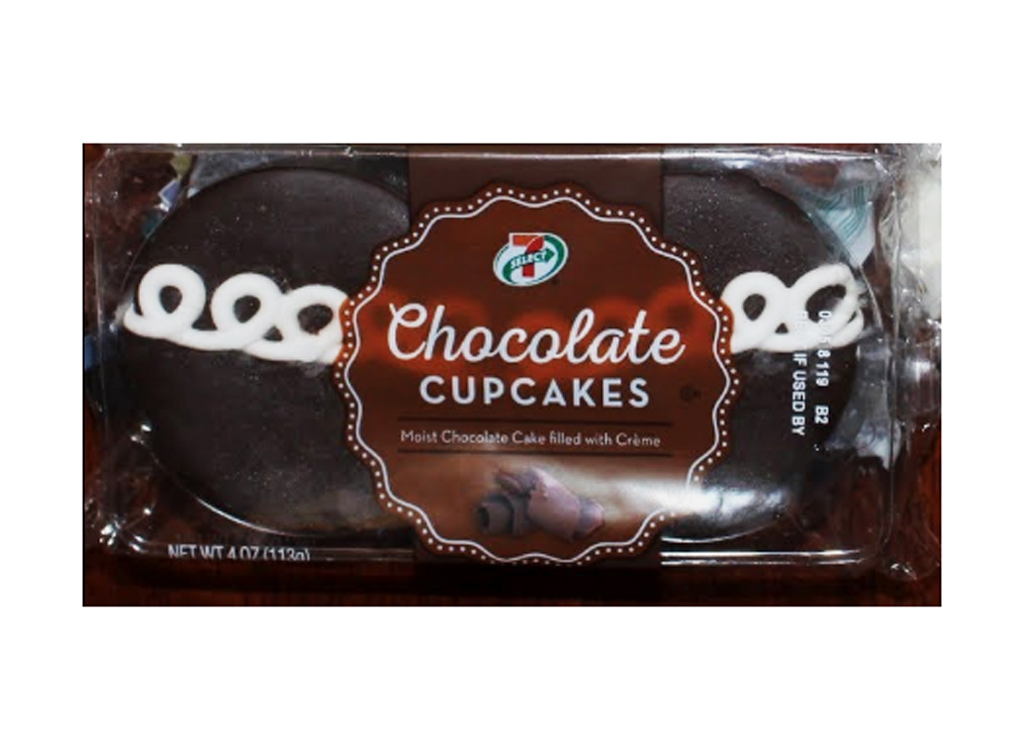 Nutrition: Per 1 cupcake (½ package): 200 calories, 7.5 g fat (2.25 g saturated fat), 305 mg sodium, 34.5 g carbs (1 g fiber, 26 g sugar), 1.5 g protein
Eat This, Not That! Verdict:
7-Eleven's Hostess knock-off was surprisingly lightyears tastier than its twin. While the frosting was oddly glittery and the cake was a bit oily, the flavor did not disappoint. The convenience store cupcake was perfectly moist and rich, and the chocolate flavor was pronounced by the higher sodium content and caramel undertones. If you're choosing 7-Eleven's pick over Hostess', just note that it contains significantly more calories, sodium, and sugar per cupcake. If you're in need of a chocolate fix, split this two-packer with a pal.
Tastykake Chocolate Bells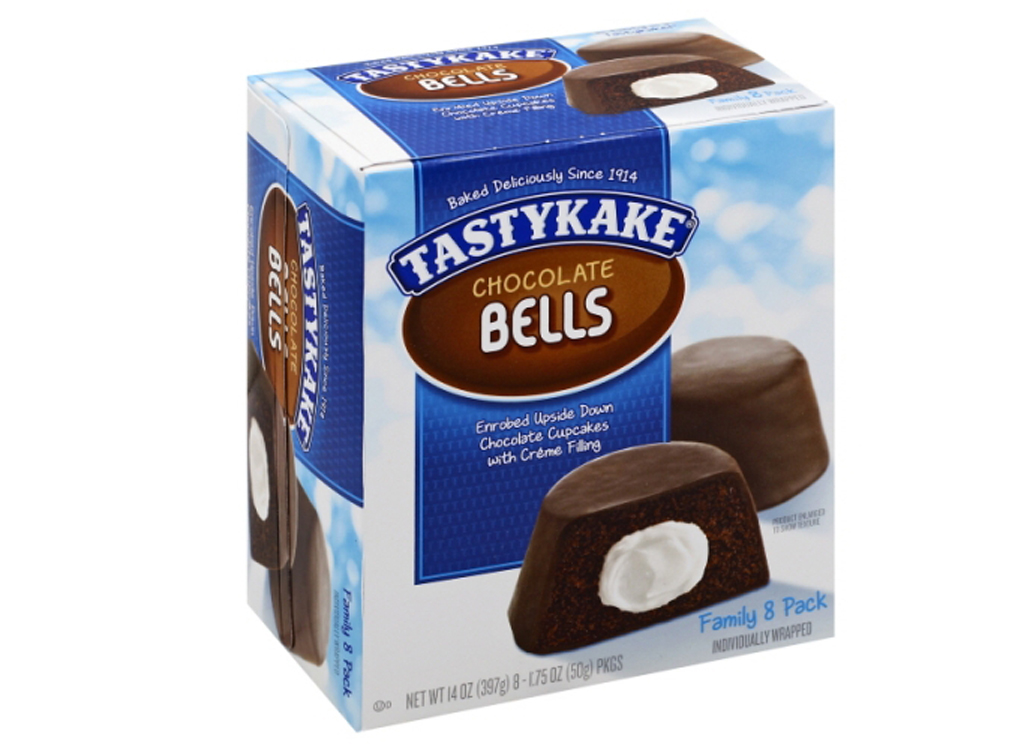 Nutrition: Per 1 cupcake: 210 calories, 9 g fat (6 g saturated fat), 200 mg sodium, 30 g carbs (2 g fiber, 21 g sugar), 2 g protein
Eat This, Not That! Verdict:
A thick and velvety coating covers a light and fluffy cake, and the combination was oh-so-perfectly decadent that we were actually delighted to polish off the entire treat. The cupcake's creamy filling was rich without overwhelming the palate, and it helped balance out the rich chocolate. Tastykake has been baking their treats in Pennsylvania since 1914—arguably before Hostess materialized its famous cupcake recipe—and has become a hit ever since. If you've got a hankering for cocoa and need a quick sweet treat, you won't regret this classic.
April Benshosan
April is a born-and-raised Brooklynite who has a passion for all things health, wellness, and tastebud-related.
Read more about April