The Best Food City in Every State
You'll want to add these culinary destinations to your foodie bucket list.
Whether it's Illinois' deep deep pizza, Maryland's crab cakes, or Kentucky's bourbon-spiked everything, America is a melting pot of unique gastronomic inventions. And if you're a foodie at heart, you know that planning a visit to any of the 50 states involves researching the best places to get some good grub.
To help you get the most out of tummy time, we rounded up the top food capitals in every state. These culinary epicenters are brimming with the best the state has to offer, offering interesting dining experiences and showcasing artisanal dishes and regional produce. So the next time you're driving through route 66, be sure to pop into one of these food cities for a taste of local fare.
And for more, don't miss these 15 Classic American Desserts That Deserve a Comeback.
ALABAMA: Birmingham
Voted the No. 1 Up-and-Coming Food City by Zagat in 2016, this underrated Southern city features fabulous food from Hot and Hot Fish Club, where you'll find French, Southern, and California-style cooking. It takes the classic shrimp and grits dish to another level with crispy Benton's ham and spicy calabrese oil. If you're craving comfort food, make your way to SAW's BBQ to get finger-lickin' pulled pork sandwiches, mac and cheese, and fried okra. For a more upscale dinner, check out the James Beard Award winner Highlands Bar & Grill.
ALASKA: Juneau
Home to frozen tundra, bear meat, and whale blubber, Alaska's not known as a top culinary destination, but Juneau—the U.S.'s second-largest city by area—has an impressive array of top-quality joints. Try out SALT for some fine, modern Alaskan fare or Tracy's King Crab Shack for a taste of the Bering Strait.
ARIZONA: Tucson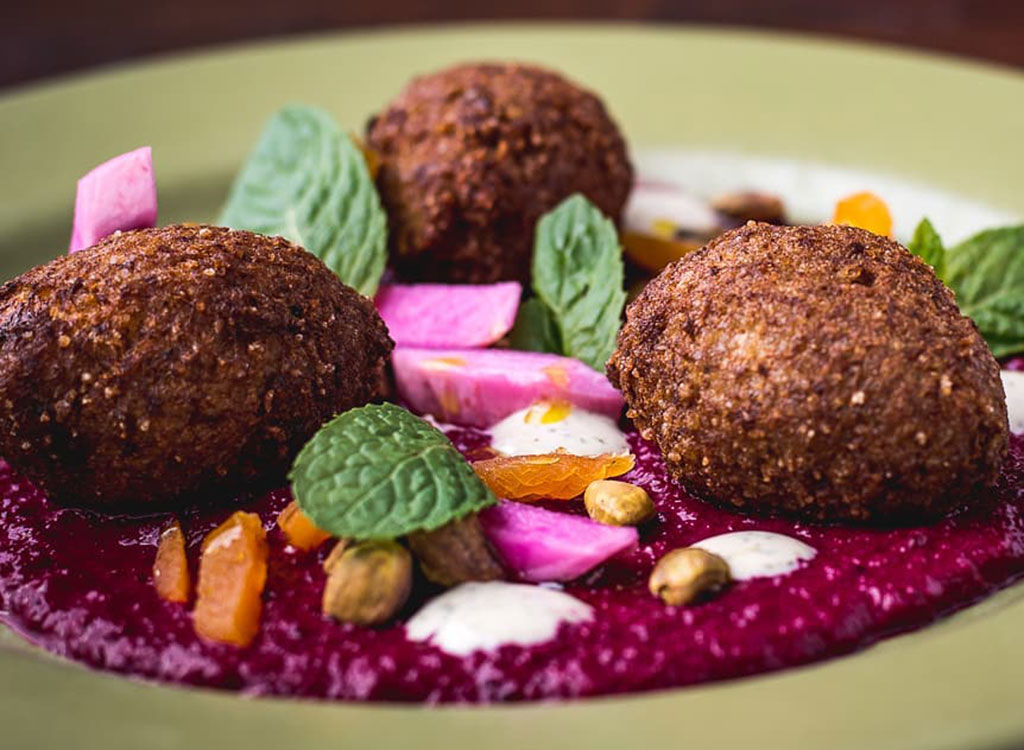 This mid-sized city in the Sonoran Desert wasn't originally thought of as a culinary capital, but a 2016 designation by Unesco as a City of Gastronomy cemented its spot as a foodie oasis. Spicy eats, comfort food, and fine dining abound at top spots like Tuscon Tamale and 5 Points Market & Restaurant.
ARKANSAS: Little Rock
As a budding culinary gem, Little Rock is home to the state's growing list of food hotspots including Heights Taco & Tamale Co., which helped coin the term "Ark-Mex," community-oriented The Root Café, and Star of India, where you'll find superb Indian food.
CALIFORNIA: San Francisco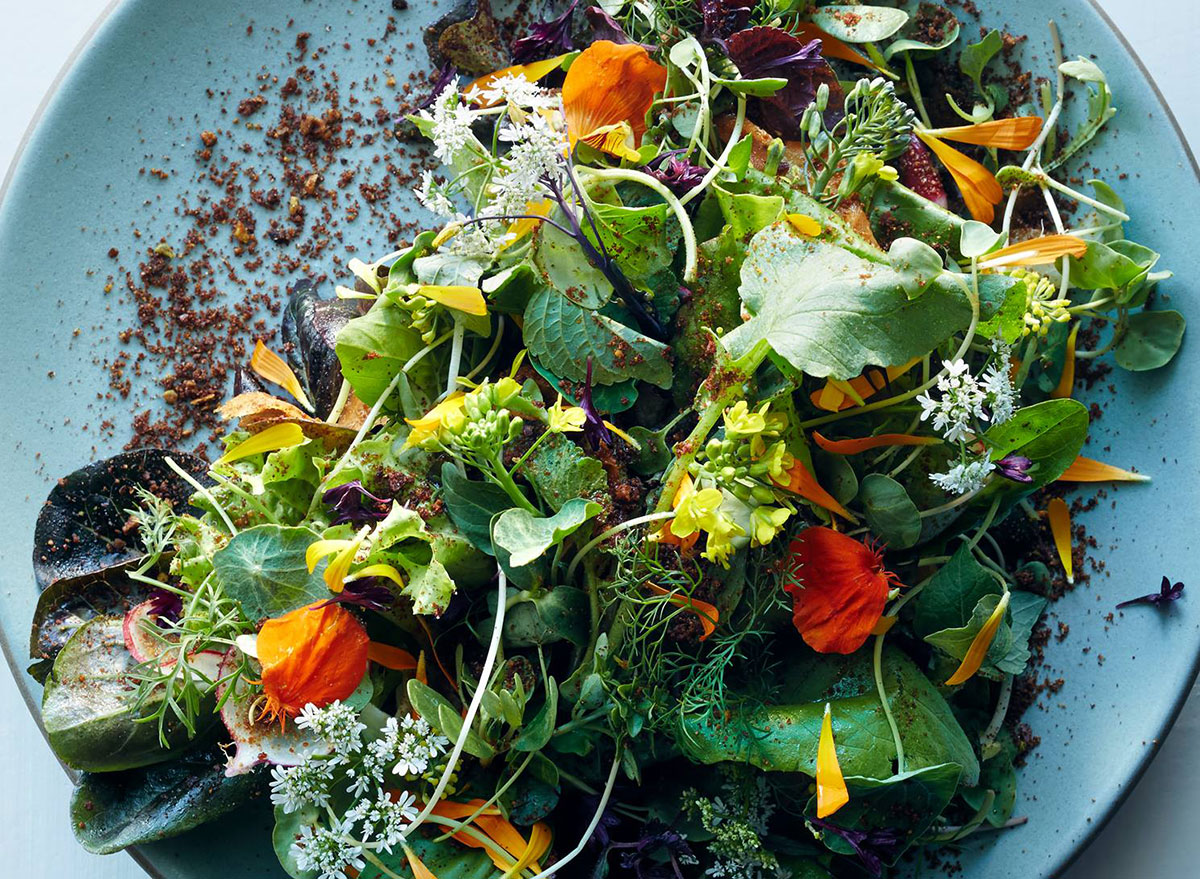 This city by the bay has the most restaurants in the entire country. The perennial James Beard Award-winning city has so many choice foodie havens to experience, but try these lavishly lauded spots for true tastes of the town: Al's Place and Mission Chinese.
COLORADO: Denver
Though rock star chefs often hang out in the mountain resort towns to cater to jet-setters, down below the Front Range you can find foodie delights in Denver. Standouts in the mile-high city include casual but killer Italian at Osteria Marco, stunning seafood at Stoic & Genuine, and roasted meats off the range at Brider.
CONNECTICUT: New Haven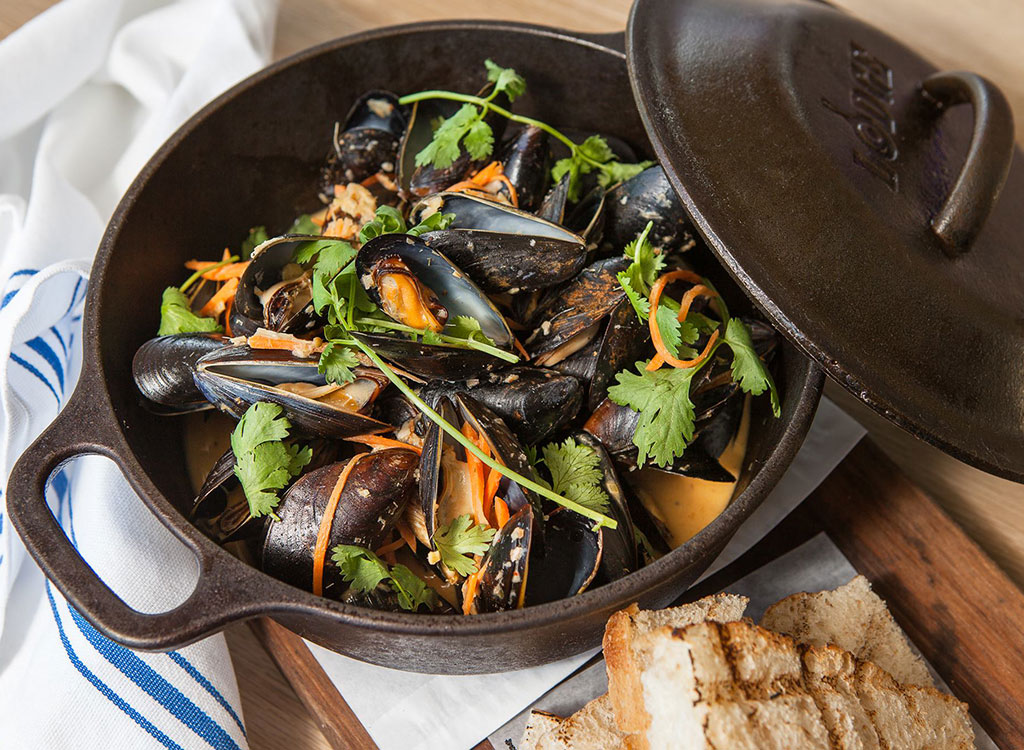 You have to include New Haven on any food obsessive list because it's the home of the hamburger, which was purportedly first dreamed up at Louis' Lunch in 1900. But the sound-side town also abounds with lots of delicious pizza places—Frank Pepe Pizzeria Napoletana, for one—and choice seafood spots like Shell & Bones Oyster Bar and Grill, and fine dining at Olea.
DELAWARE: Wilmington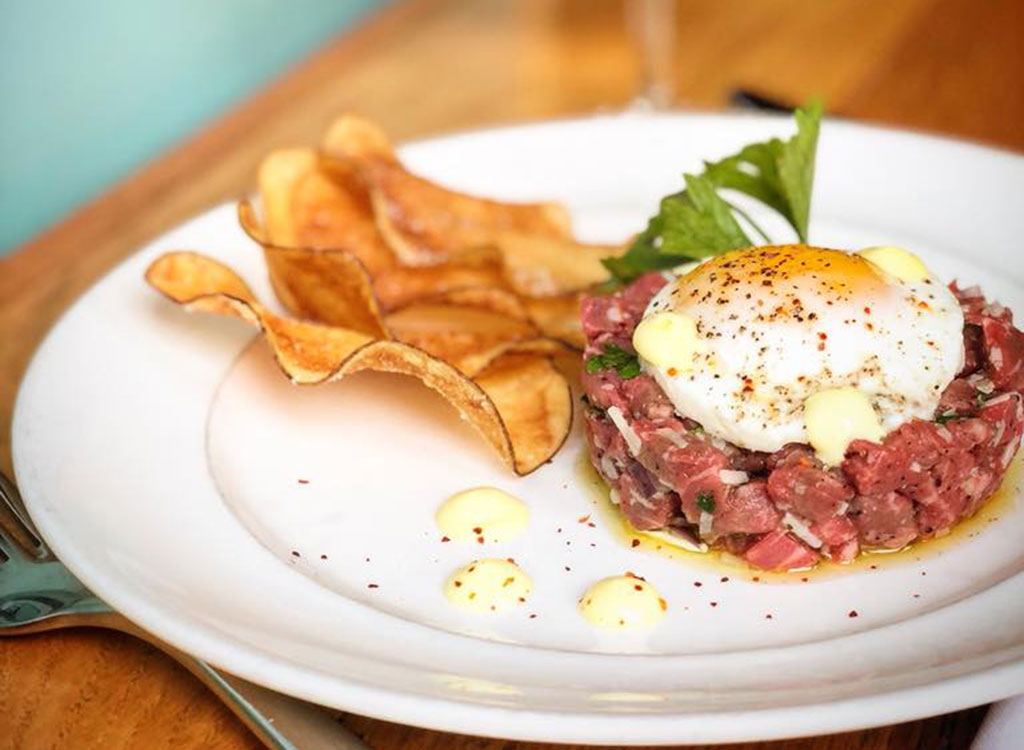 This great up-and-coming restaurant destination is worthy of serious foodies, and Wilmington has some great seafood spots like Feby's Fishery and Big Fish Grill on the Riverfront, along with contemporary American restaurants that push culinary boundaries like La Fia.
FLORIDA: St. Petersburg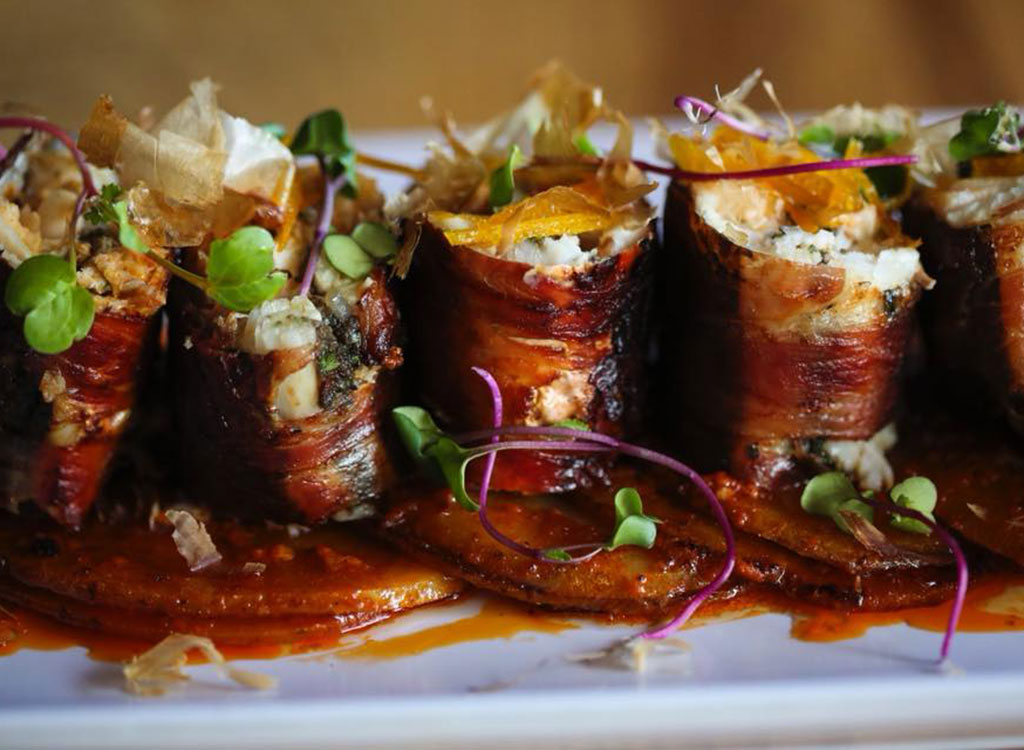 Miami is always teeming with celebrity chefs, but you'll find some excellent eats at St. Pete. The best bets for culinary inspiration include Brick & Mortar for classic American fare, Red Mesa for bomb breakfast burritos, or Sea Salt for 130 kinds of salt and delectable, local seafood.6254a4d1642c605c54bf1cab17d50f1e
GEORGIA: Atlanta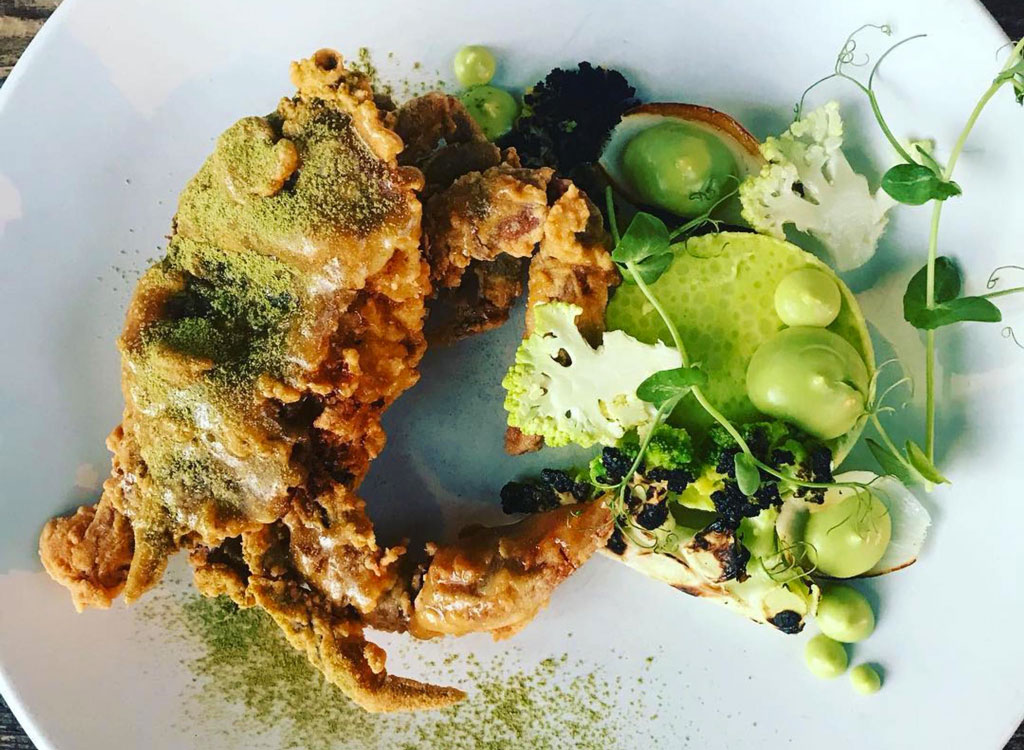 Though there are plenty of roadside barbecue spots, Atlanta also has plenty of sit-down restaurants to feed your cravings. From smoke meats to fine dining, superb options include dim-sum style eating at Gunshow, farm-fresh foods at Miller Union, and Korean-Mex at Hankook Taqueria.
HAWAII: Honolulu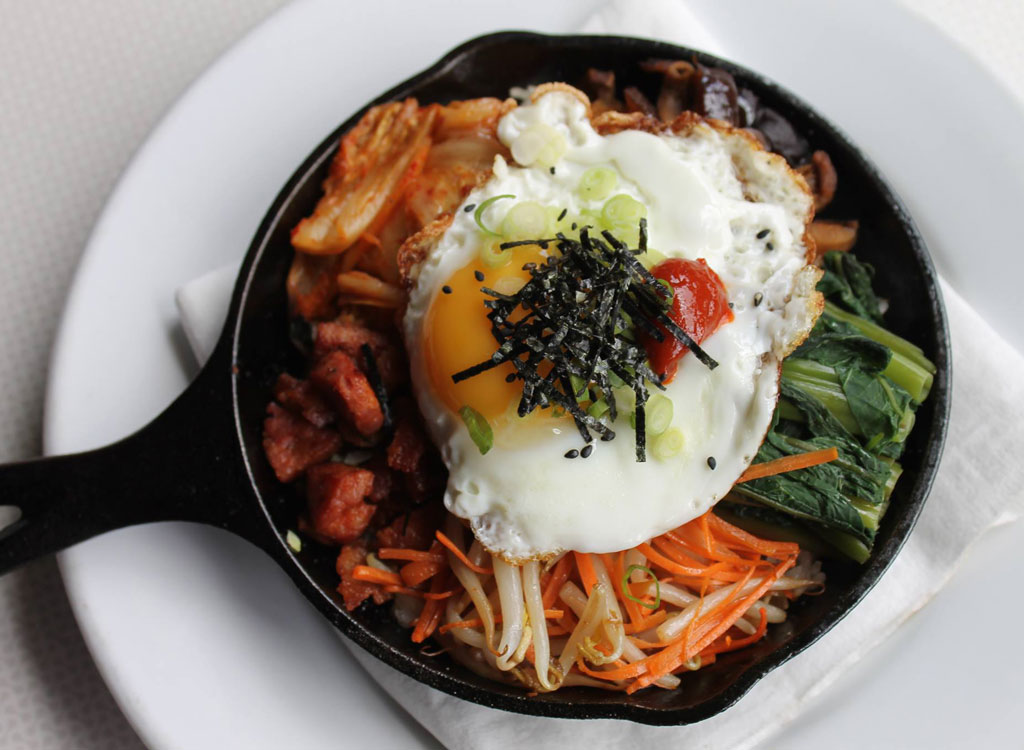 Asian and Polynesian creations blanket the cuisine scene on the Big Island, but Honolulu is where it all comes together. For a beautiful blend of both cultures, start your day off at Koko Head Café, then hit up the amazing Vietnamese flavors at The Pig and the Lady. Top off your trip with superb sushi from Restaurant Kunio.
IDAHO: Boise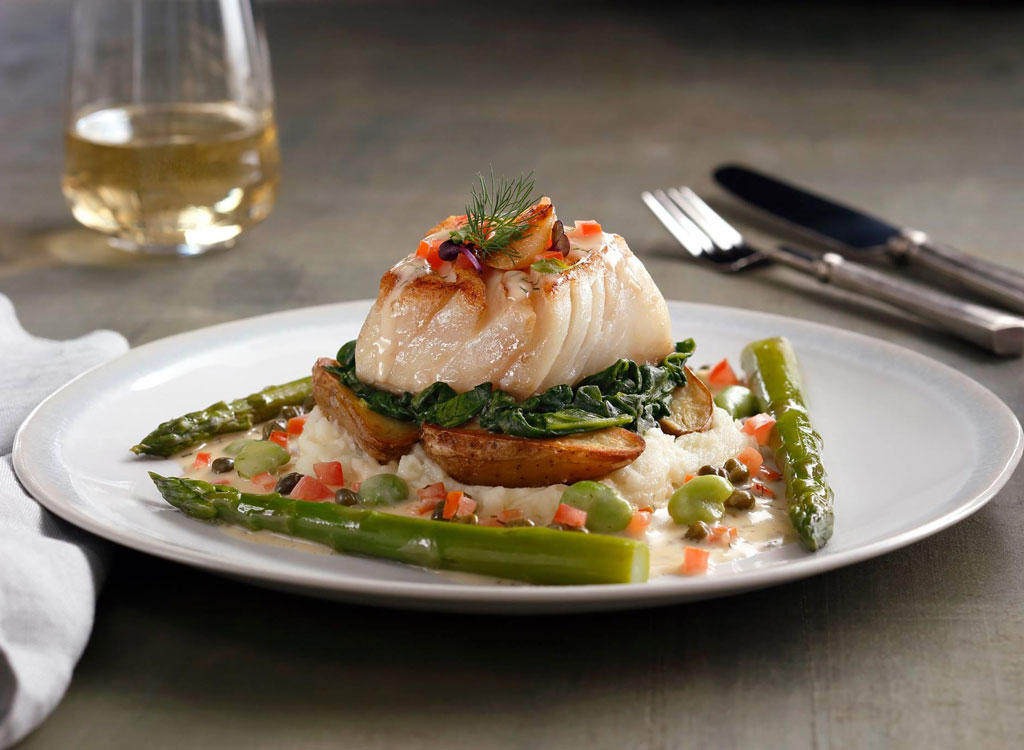 High-quality, grass-fed beef is easy to find in this town, and one of the top spots to go for a sizzling steak is Chandlers, but that's not all the meat you can find in Boise. You can also get worldly cuisine at restaurants like Mediterranean-focused Mazzah and Luciano's for irresistibly good Italian fare.
ILLINOIS: Chicago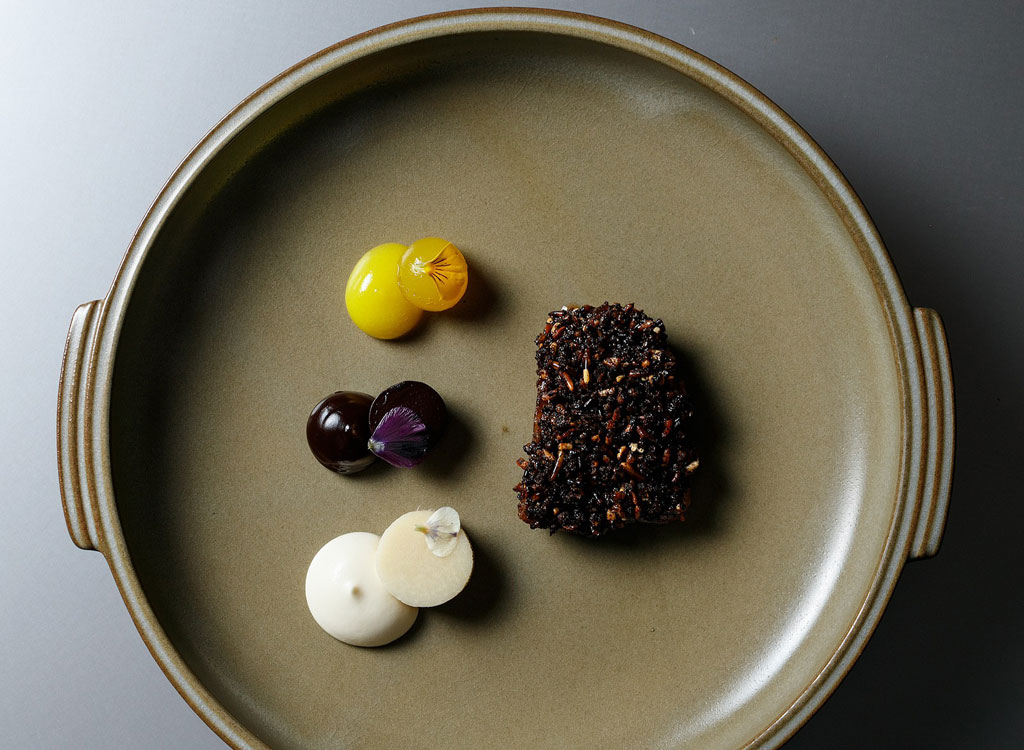 Some of the most innovative culinary stars have opened up shop in this Great Lake city. Spots like Alinea and Next bring fine French dining, but if you want to try traditional Midwestern dishes,  stuff your face at mainstays like Owen & Engine and The Publican.
INDIANA: Indianapolis
Indianapolis is full of watering holes and restaurants that don't stray far from its Midwestern leanings—Bluebeard and Milktooth—but the up-and-coming foodie paradise also features cutting-edge dishes. Check out the small plates and cocktails at Bar One Fourteen or the sustainably grown delights at Provision next time you're in town.
IOWA: Des Moines
With the state of Iowa being known as the king of corn, you'd think their restaurants would be filled with dishes featuring dozens of kernels, but Des Moines has a thriving—and varied—foodie scene. Pop in for stand-out pork tenderloin sandwiches at Smitty's or authentic Vietnamese at A Dong. Cajun food lovers will be sated at Bubba and sushi freaks won't be disappointed by Akebono 515.
KANSAS: Lawrence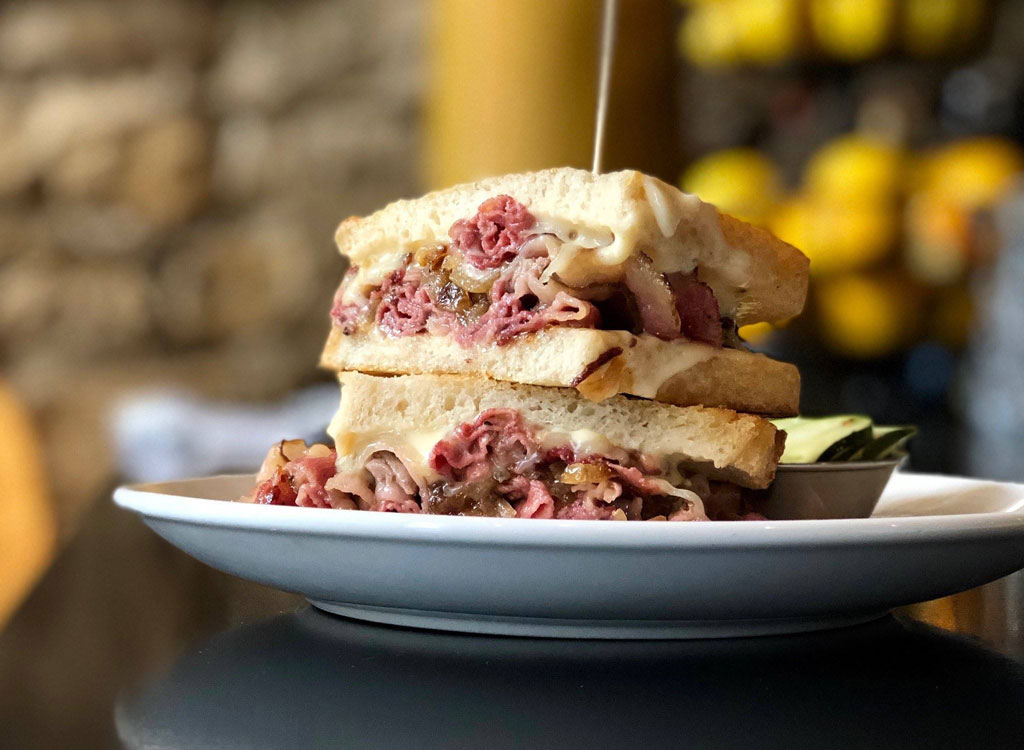 Beating out Kansas City as the top spot in the state for great food, Lawrence boasts the decades-old Free State Brewing Company's fine fare (along with slurpable suds), award-winning burgers at The Burger Stand at the Casbah, and your fill of fine foods at 715.
KENTUCKY: Louisville
Bourbon and some famous fried chicken helped put Louisville on the food map, but these days you can get so much more than that (though hit up Bambi Bar and Shirley Mae's for a nostalgic nosh). You can't go wrong with the Asian food with a Southern flair at 610 Magnolia.
LOUISIANA: New Orleans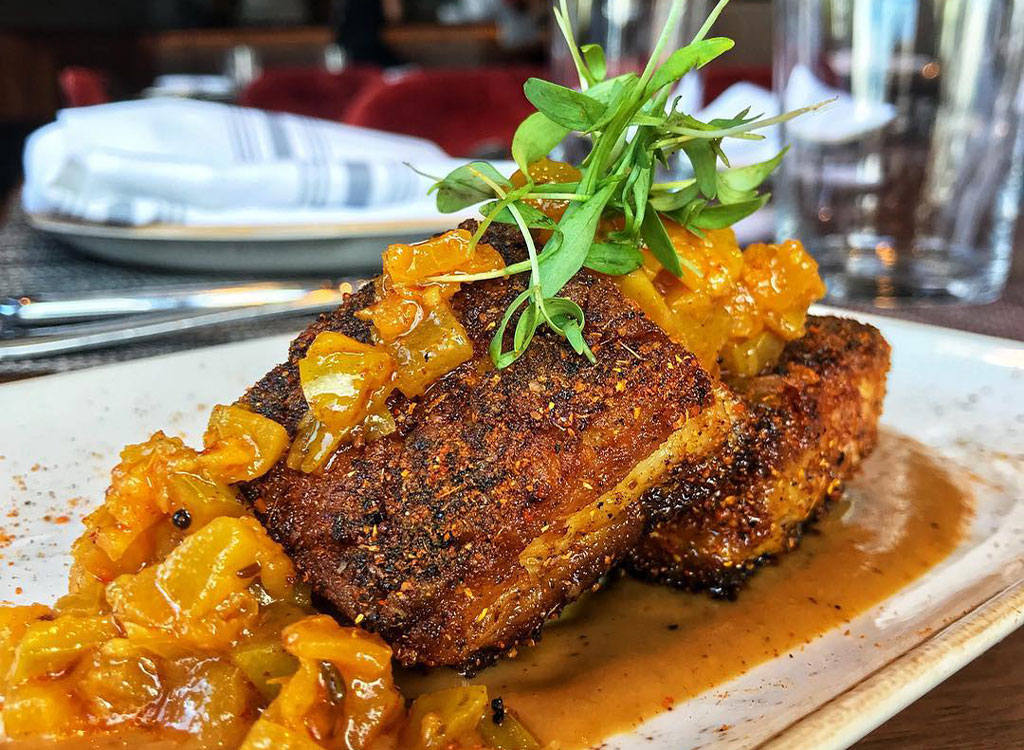 Filled with Cajun cuisine, New Orleans has loads of time-honored hot spots that'll tickle your tummy, but for a new take on the Crescent City try out these top new restaurants: the funky and fun Turkey and the Wolf, stylish Indian spot Saffron NOLA, and creatively cool Marjie's Grill.
MAINE: Portland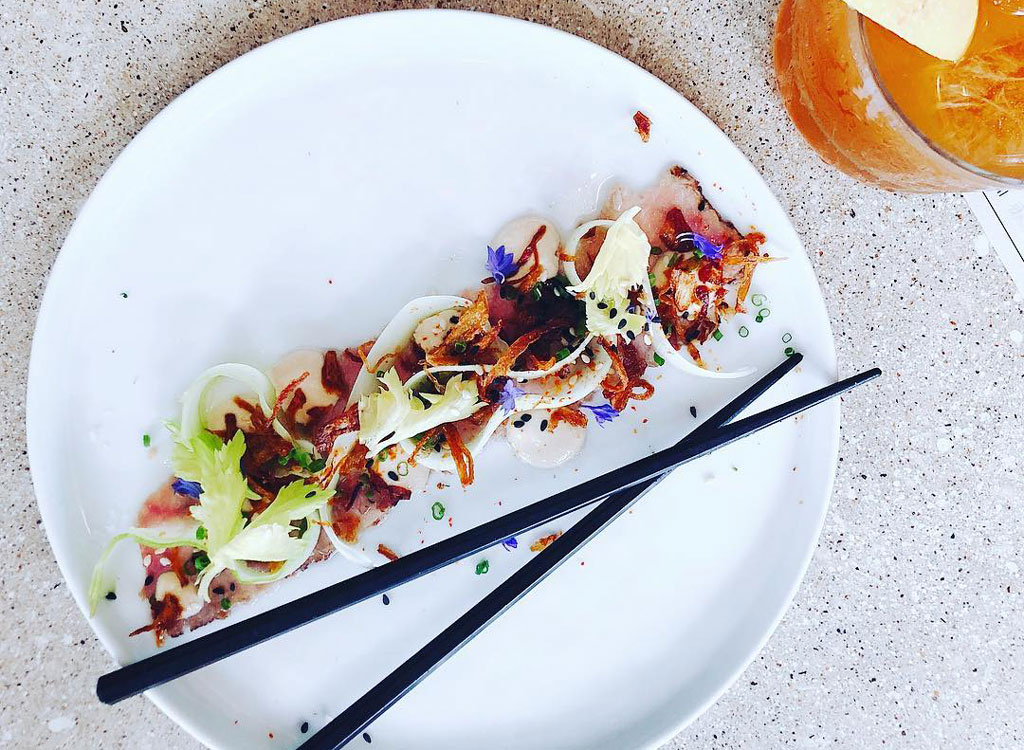 More than just a lobster roll haven (though go to Eventide Oyster Co. for some of the best), Portland, Maine is a great place for foodies who love a taste of a variety of flavors. One must-eat-at location is Duckfat for supremely delicious sandwiches.
MARYLAND: Annapolis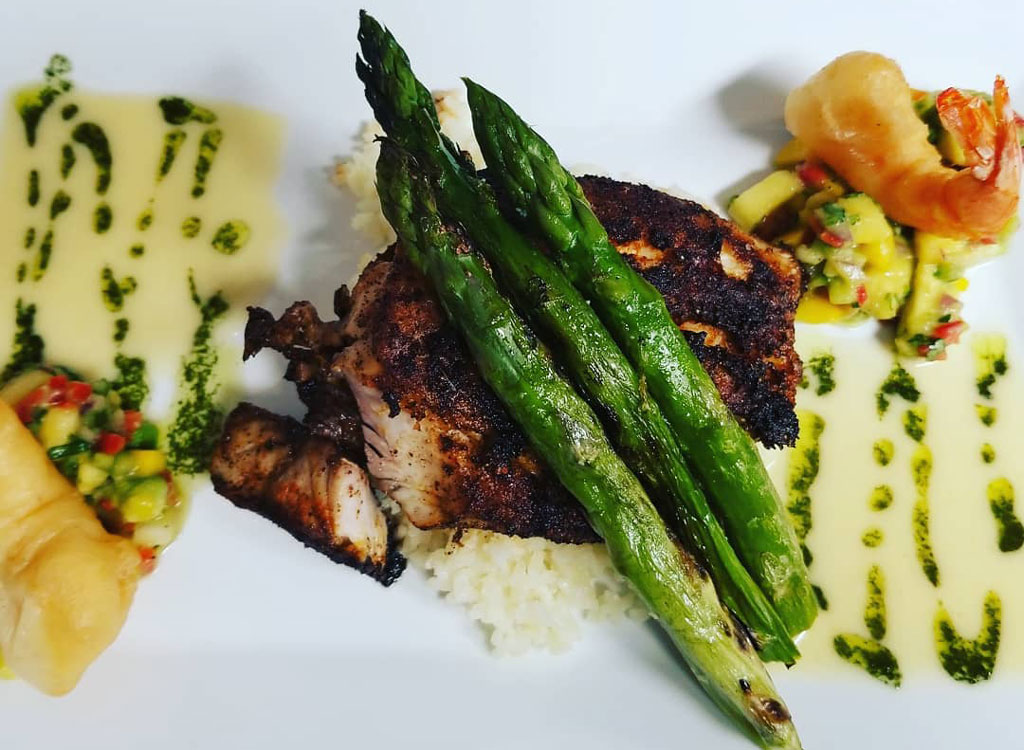 Face it, if you're heading to Maryland, you have to stop in for some crab, and Annapolis has some of the tops stops to nosh on the delectable crustaceans. Hit up Carrol's Creek and Cantler's Riverside Inn for crabs, seafood, and more. For a more varied palate, take time to check out the top-notch Thai food at Lemongrass or mouth-watering Mexican at Sin Fronteras Cafe.
MASSACHUSETTS: Boston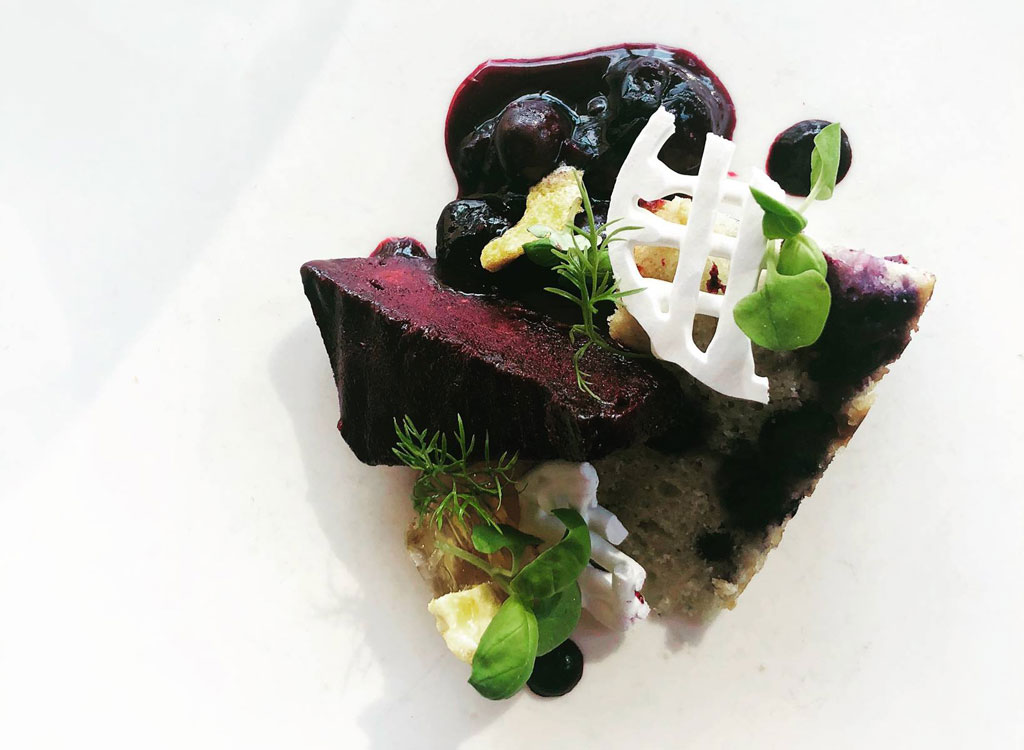 Big cities draw top chefs, and Boston boasts some heavy-hitters cooking at restaurants like O Ya, No. 9 Park, Toro, Menton, and Coppa. For most visitors, a stop to slurp down a few dozen oysters is an essential eat, so try them out at Neptune Oyster and Island Creek Oyster Bar.
MICHIGAN: Grand Rapids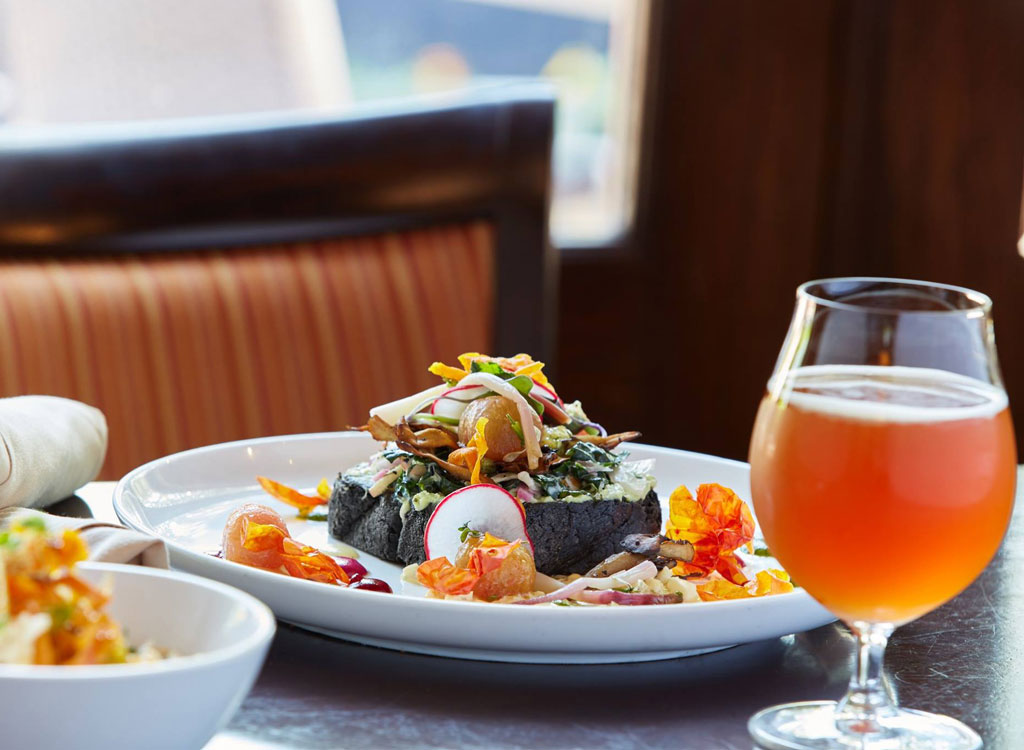 Beer is king in the area around Grand Rapids as some of the most-lauded craft breweries—Founders, Bell's, and New Holland—hail from the area. But brew isn't what the city is all about (though locals Harmony Brewing merit a mention) as culinary options abound like farm-to-table Grove.
MINNESOTA: Minneapolis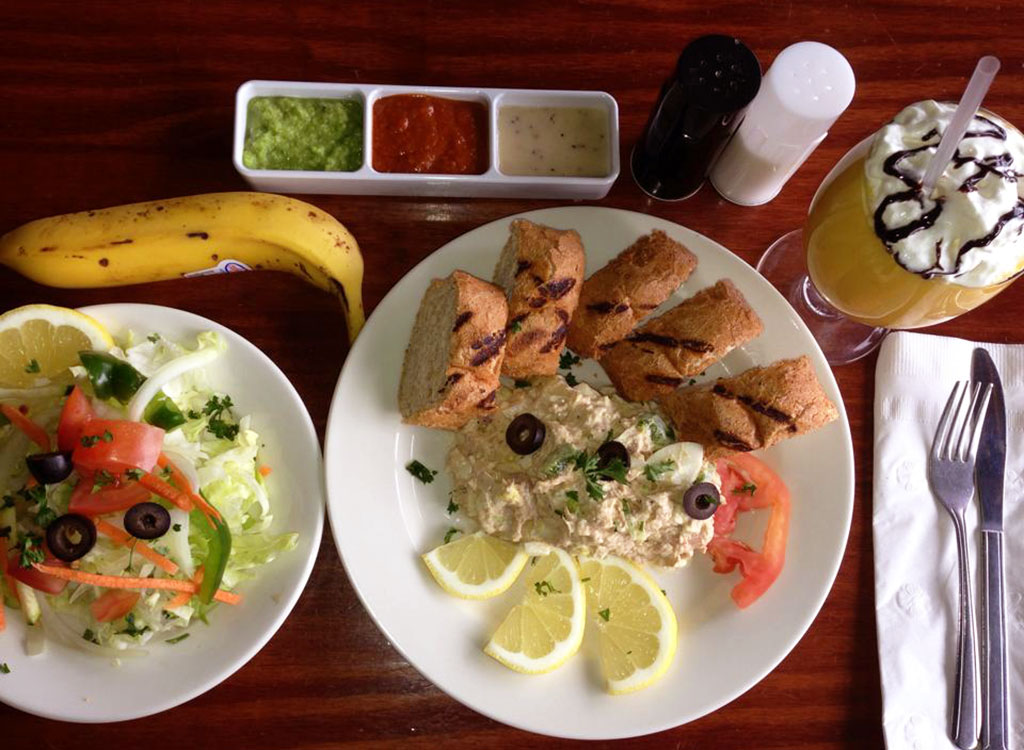 A Jucy Lucy—a cheese-stuffed burger—tops any Minnesota foodie list, and you can get your fix at Matt's Bar. Sit down at Hell's Kitchen for a hangover-erasing brunch, too.
MISSISSIPPI: Oxford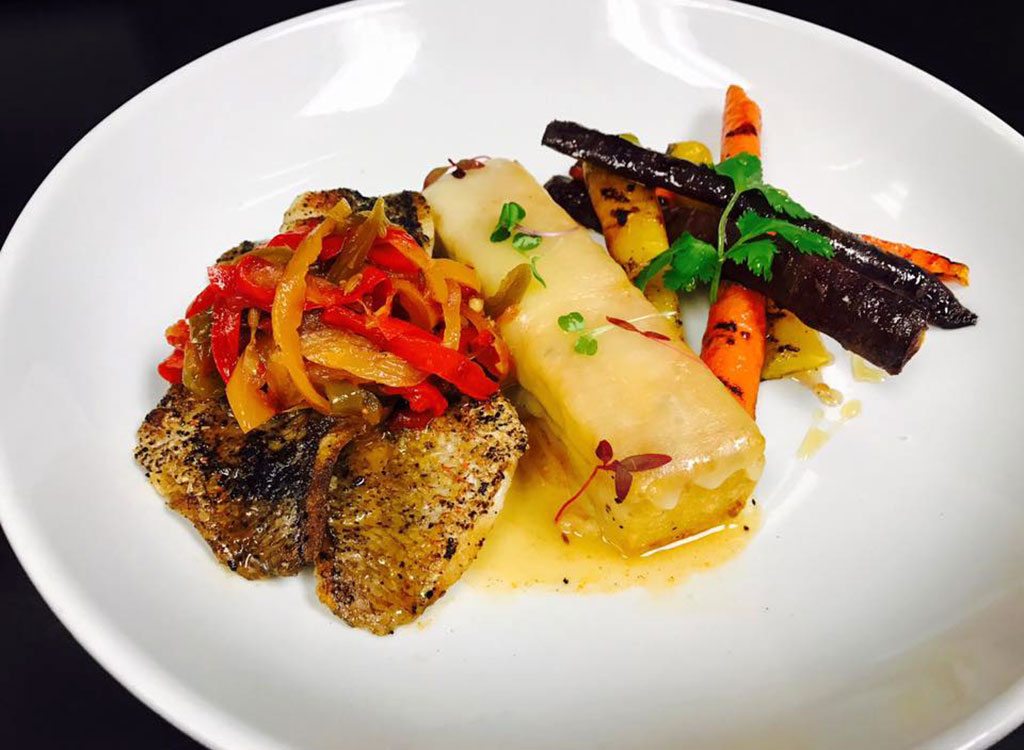 Home to Faulkner, this college town nestled in the middle of the Deep South features lots of charming little eateries, including the Ajax Diner and Big Bad Breakfast. Folks looking for food on the fine side can move up to McEwen's or get some true Southern comfort food at Taylor Grocery & Restaurant.
MISSOURI: Kansas City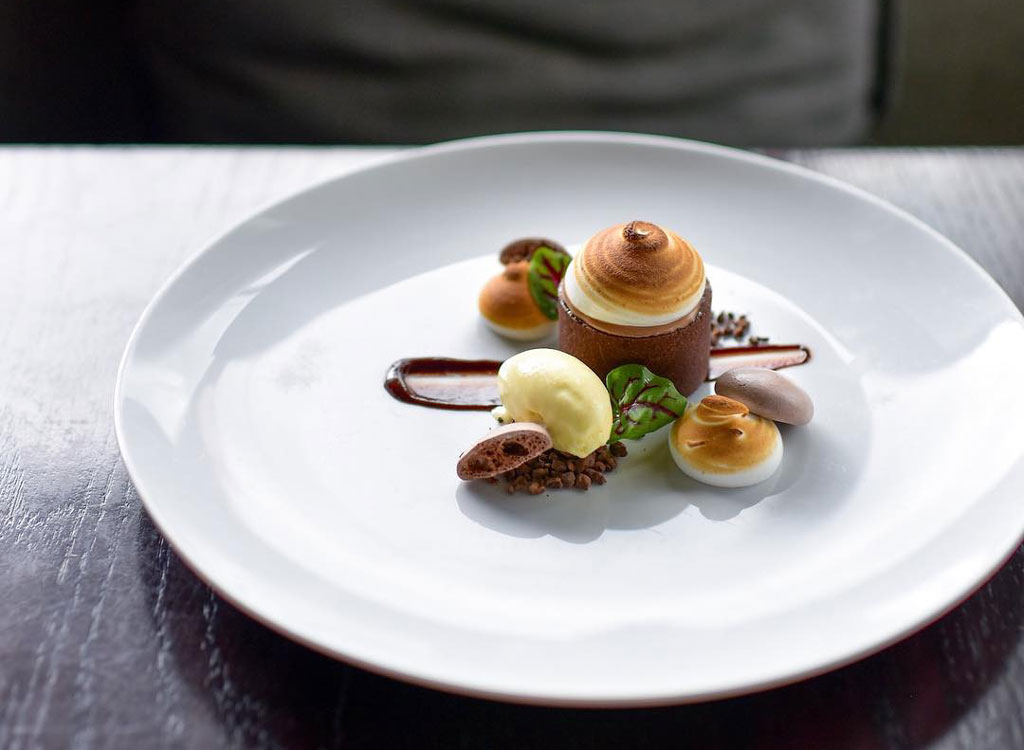 Mostly thought of as a home to bustling BBQ joints, Kansas City, Missouri, pulled out an astounding five semi-finalists for the James Beard Awards in 2017. Hit up some of the top selections at KC hot spots like Manifesto and Port Fonda. Meat lovers will fall for the succulent selections at Anton's or LC's Bar-B-Q.
MONTANA: Bozeman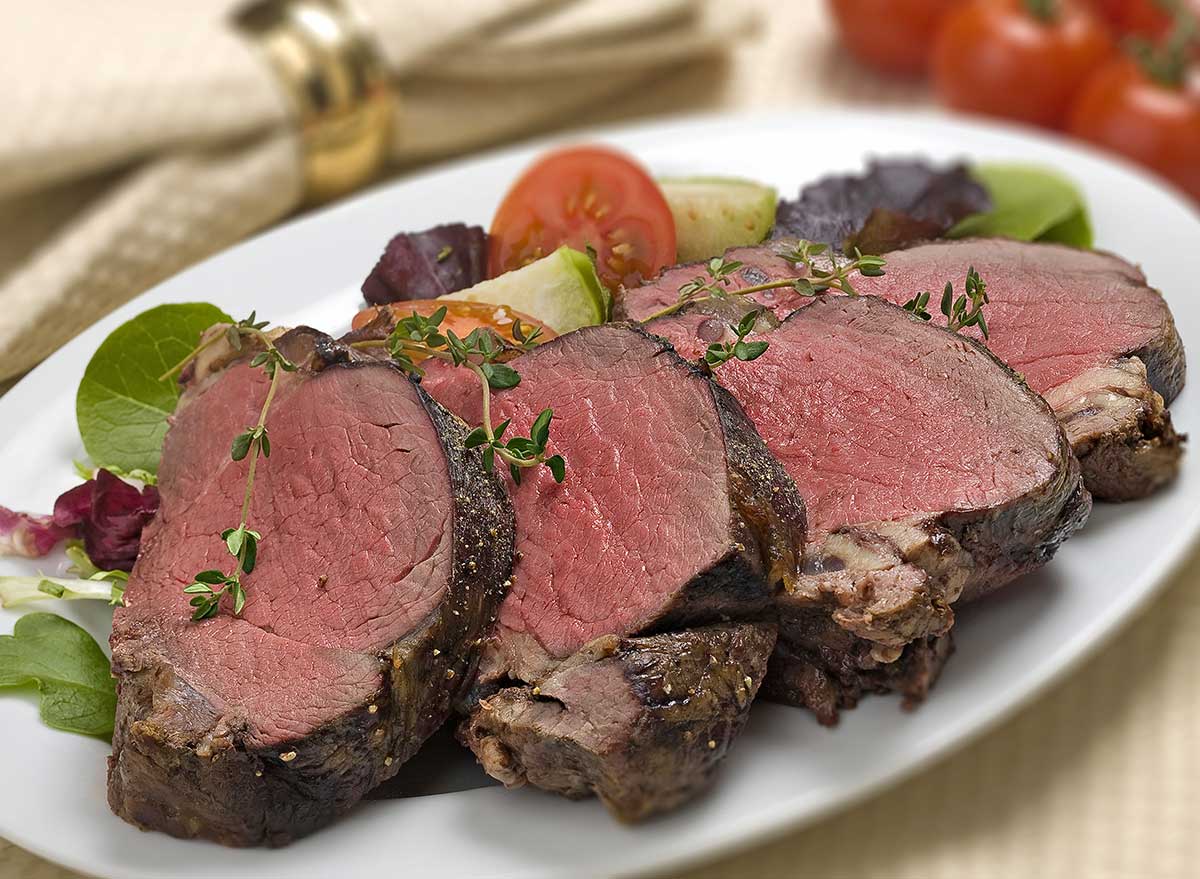 Sure, you can get some amazing easy eats in this Rocky Mountain town, like bison or American-style kobe beef burgers at the Montana Ale Works and a perfect pizza pie at Cosmic, but what about fine foods and innovative cuisine? Settle down at Plonk for an upscale experience.
NEBRASKA: Omaha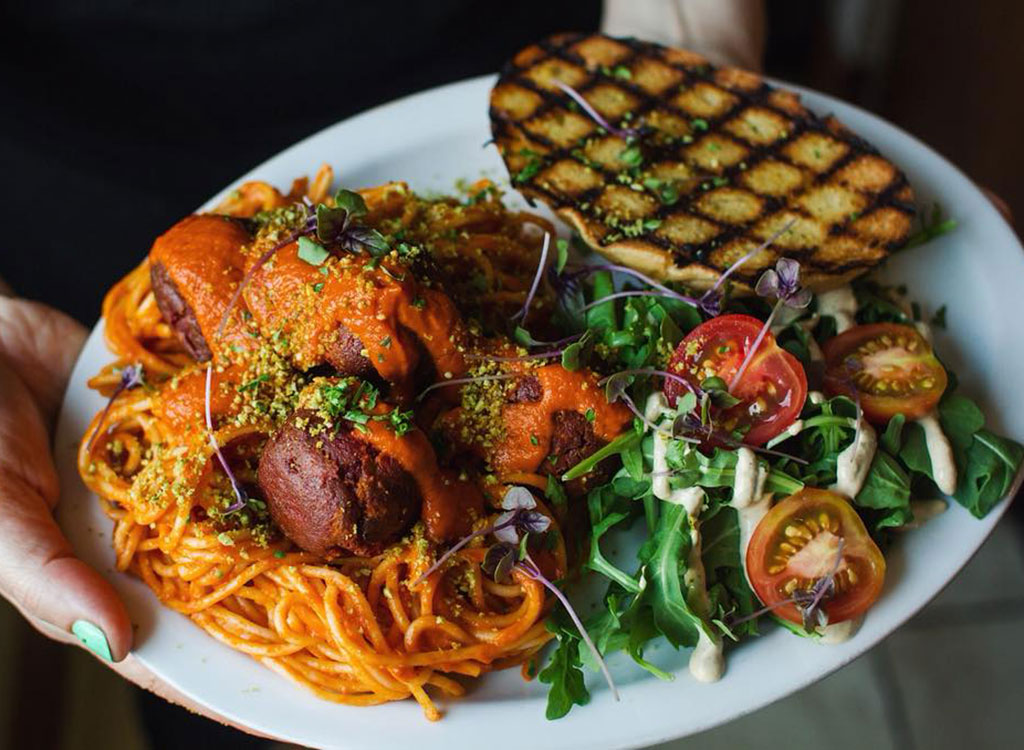 When you think of Nebraska, steaks pop up as the most obvious food find. But Omaha also boasts one of the best vegetarian restaurants around, Modern Love. Meat eaters, however, won't be disappointed with access to carnivore-catering joints like Kitchen Table, Boiler Room, 801 Chophouse, Kobe, and Johnny's.
NEVADA: Las Vegas
Vegas is bursting at the seams with hundreds of high-end restaurants. But what's the best right now? Give these restaurants a call: Carson Kitchen, The Stove, 90 Ninety, and Echo & Rig.
NEW HAMPSHIRE: Portsmouth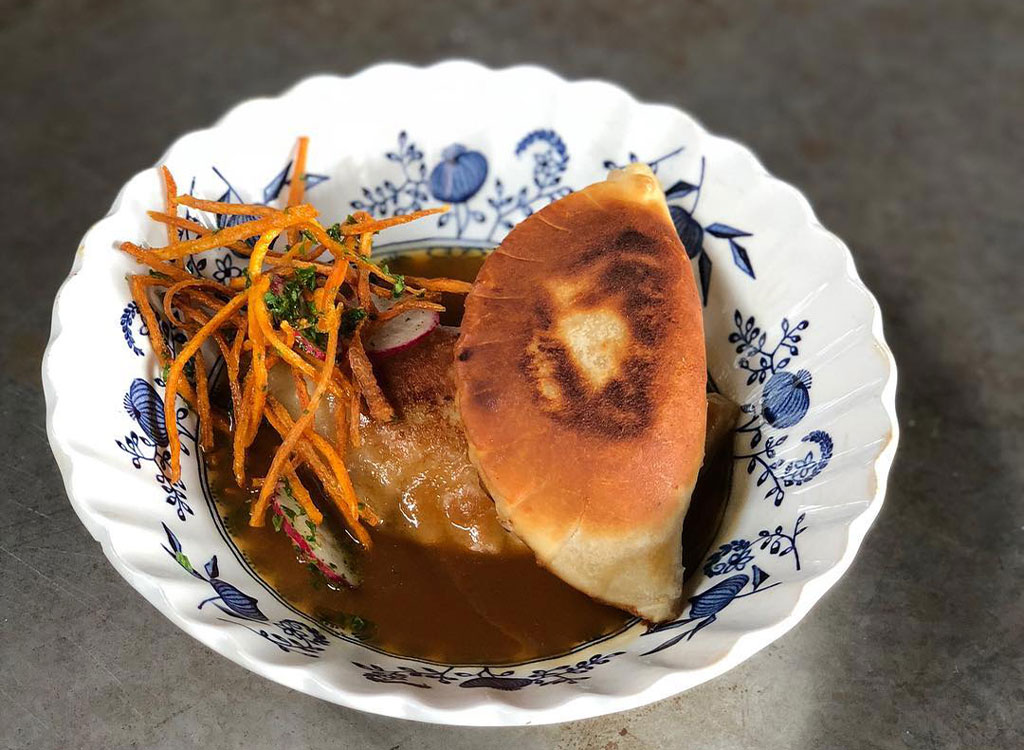 Only 60 miles north of Boston, this small city—barely more than 20,000 people live here—boasts an enviable amount of talented chefs with top-notch eateries like Moxy and Black Trumpet. But you can go high and still find awesome low cuisine at The Friendly Toast, Portsmouth Brewery, and Jumpin' Jay's Fish Café.
NEW JERSEY: Jersey City
Located just across the Hudson River, Jersey City features foodie finds like Battello on the waterfront, White Star with to-die-for burgers, and Roman Nose for tasty pizzas and Italian specialties.
NEW MEXICO: Albuquerque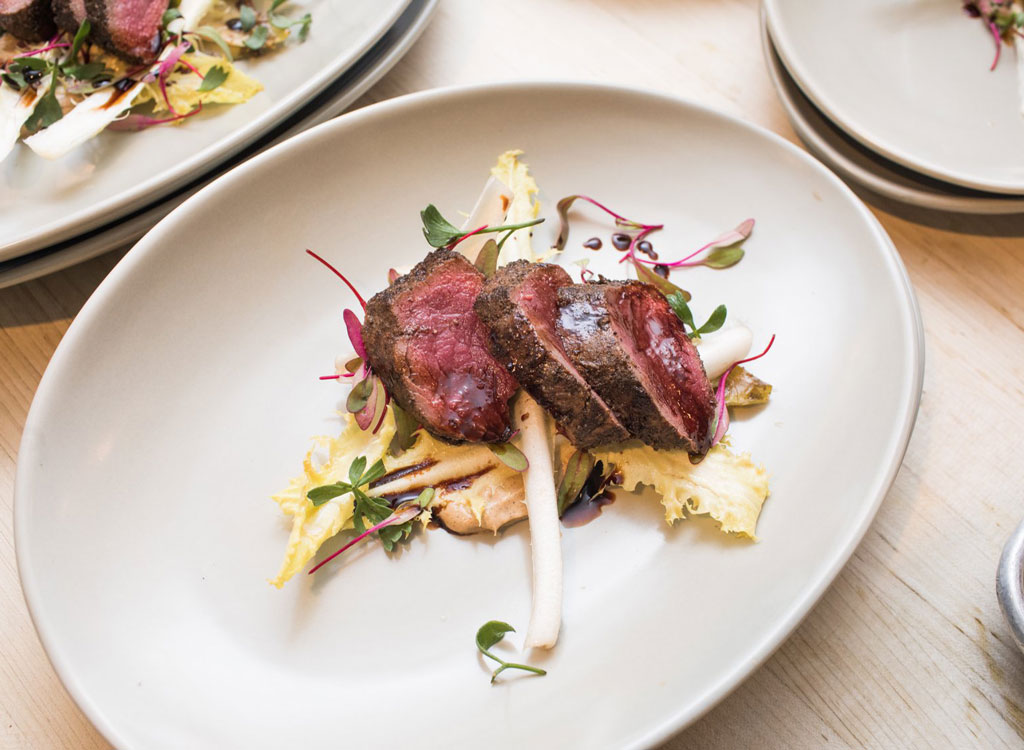 Chiles are supreme in this Southwestern town, and you can get your fill of them in a variety of dishes at any number of hot spots, like family-founded El Pinto, James Beard Award-winning Mary's and Tito's, or the sublime Los Poblanos. Folks looking to tone things down can hit up Holy Burger for, well, burgers, Il Vicino for wood-fired pizza, or the Casbahs at Hotel Andaluz for tapas.
NEW YORK: New York City
It's not even really a contest when trying to pick a city in New York that has the most innovative and daring culinary scene. The foodie landscape of New York City changes so quickly in the city that never sleeps, so here are a few of the best spots to dine: La Vara, Atla, Hometown Bar-B-Que, and King. And if you're looking for a cup of Joe, don't miss the 37 Best Coffee Shops in New York City, like the Brooklyn Roasting Company.
NORTH CAROLINA: Durham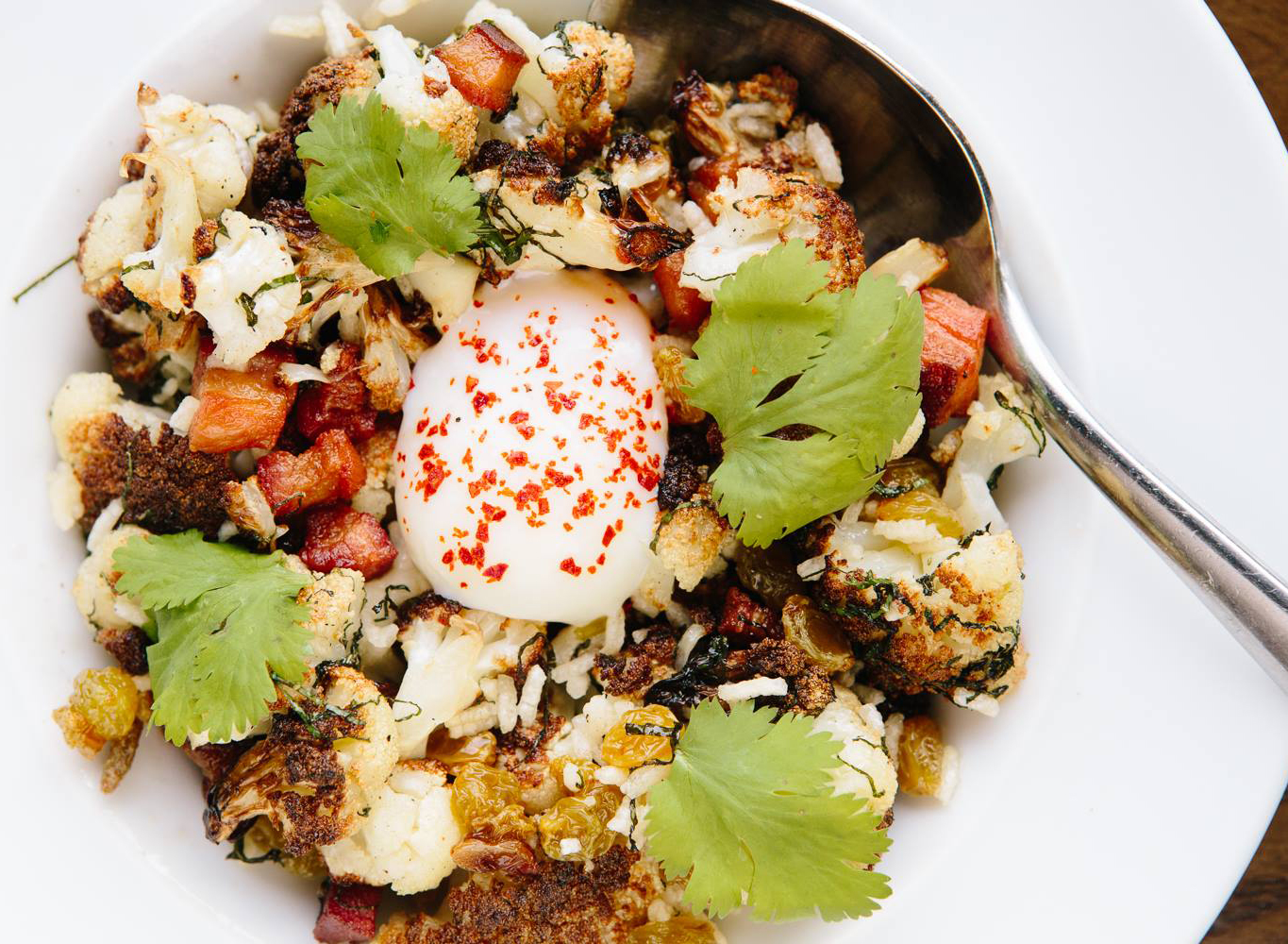 North Cackalack has been thriving lately, and the culinary creations going on in its biggest cities are gaining notice. Though Asheville and Raleigh boast booming food scenes, head to Durham for some of the most innovative dishes at places like Saltbox Seafood Joint, Juju, Backyard BBQ Pit, and Rose's Meat Market and Sweet Shop.
NORTH DAKOTA: Fargo
Bleak, wintry landscapes and the unrelenting cold are what most people imagine when they think of Fargo, but a bustling foodie scene should be the next thing, as the city has a plethora of great eateries. You can seek out spots like the fancy-pants HoDo, Spitfire, and Mezzaluna, or go for more casual but still delicious at Sickies Garage and Vinyl Taco.
OHIO: Cleveland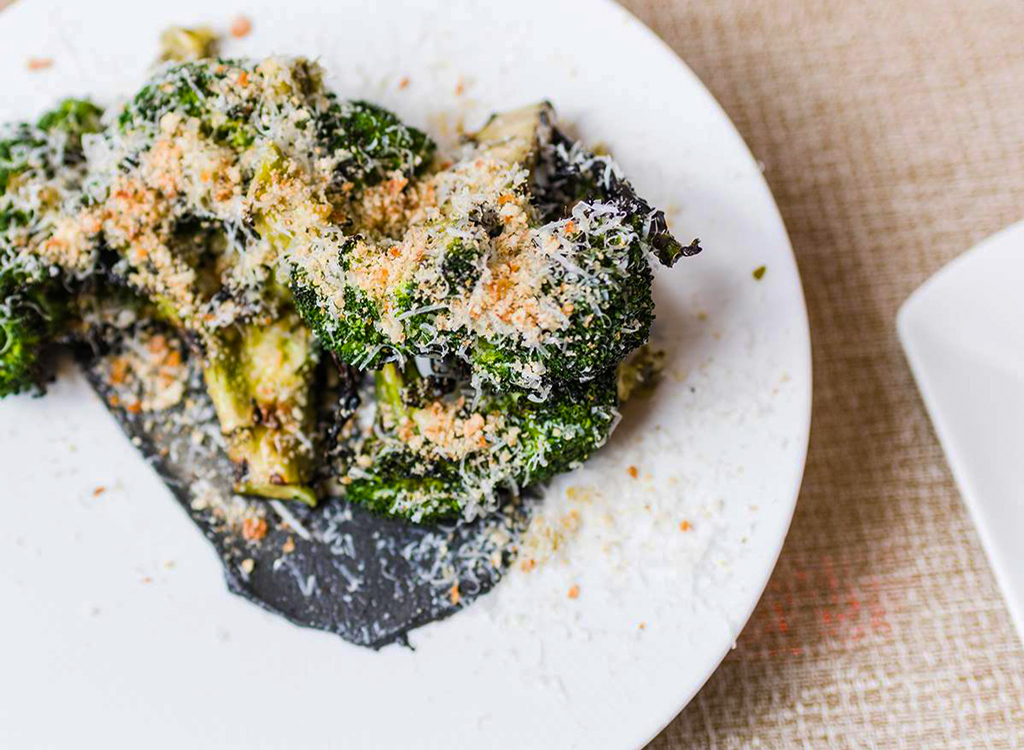 Cleveland rocks! And so does their culinary scene. So when you're in town visiting the Rock and Roll Hall of Fame, make sure to stop and sample dishes at a variety of deserving restaurants like Mabel's BBQ for bourbon and pork, Crop for filling American fare, or Citizen Pie for crusty pizza.
OKLAHOMA: Oklahoma City
Most people passing through Oklahoma City think that the best option for a good meal is a stop at the legendary Cattlemen's steak house. And although you'll get a damn good slab of meat there, this town has more to offer. Go out and track down a table at Tamashii Ramen House for some tasty noodles or head to Tucker's for an onion burger.
OREGON: Bend
Portland has long been known as a city with a superb foodie scene with a wide variety of excellent choices for fine fare, but Bend—just south of town—is on the up and up. Beverages abound at spots like Deschutes Brewery, 10 Barrel Brewing, and Crux Fermentation Project, and you can sit down for delectable dishes at Chow, McKay Cottage, and Ariana.
PENNSYLVANIA: Philadelphia
Sure, you can get some decent Philly cheesesteaks in the City of Brotherly Love, but big-time chefs fill this town. Go to Zahav, Vernick Food & Drink, or Palizzi Social Club for award-winning eats, or try The Love for a little more of a homey vibe.
RHODE ISLAND: Providence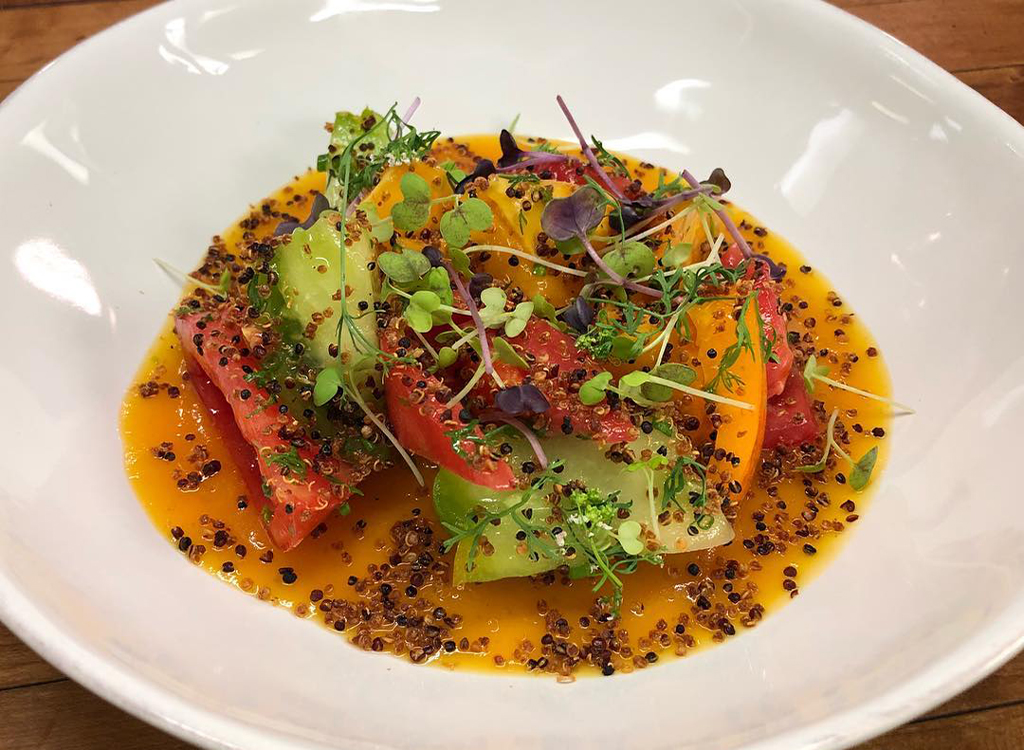 The tiniest state in the Union features big eats in Providence with three restaurants owned and operated by a James Beard finalist: Oberlin, with a raw bar and great wines; Birch, a cozy spot with new American fare; and The Dorrance, a seasonal taste of the area.
SOUTH CAROLINA: Greenville
Charleston can rightly claim the coastal crown in South Carolina for food, but Greenville is now a top contender for the culinary hot spot. Top restaurants to visit include Rocket Surgery with lots of delish small plates; Willy Taco Feed & Seed for a huge cantina experience; Aryana for cheap Afghan eats; and The Anchorage for elevated cuisine.
SOUTH DAKOTA: Sioux Falls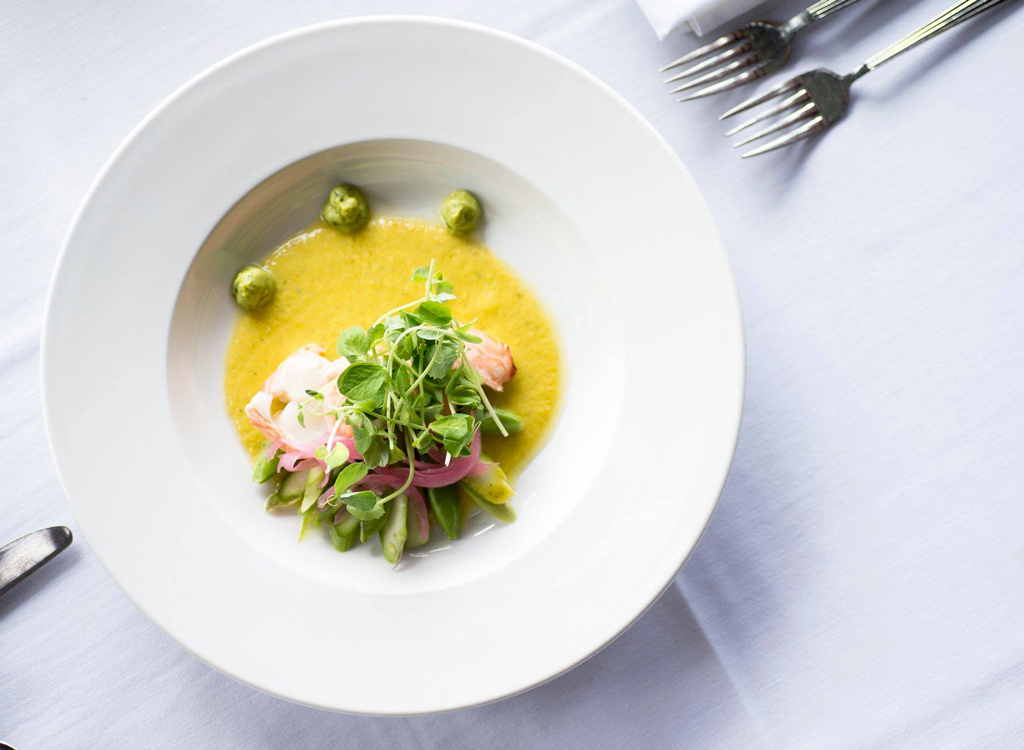 Not much is going on in South Dakota (food-wise, at least) outside of Sioux Falls, but this city has plenty of delicious eats to satisfy the pickiest eaters. Hit up Parker's Bistro or Minerva's for fine dining, and check out M.B. Haskett or Falls Overlook Café for incredible deli-style sammies and soups.
TENNESSEE: Nashville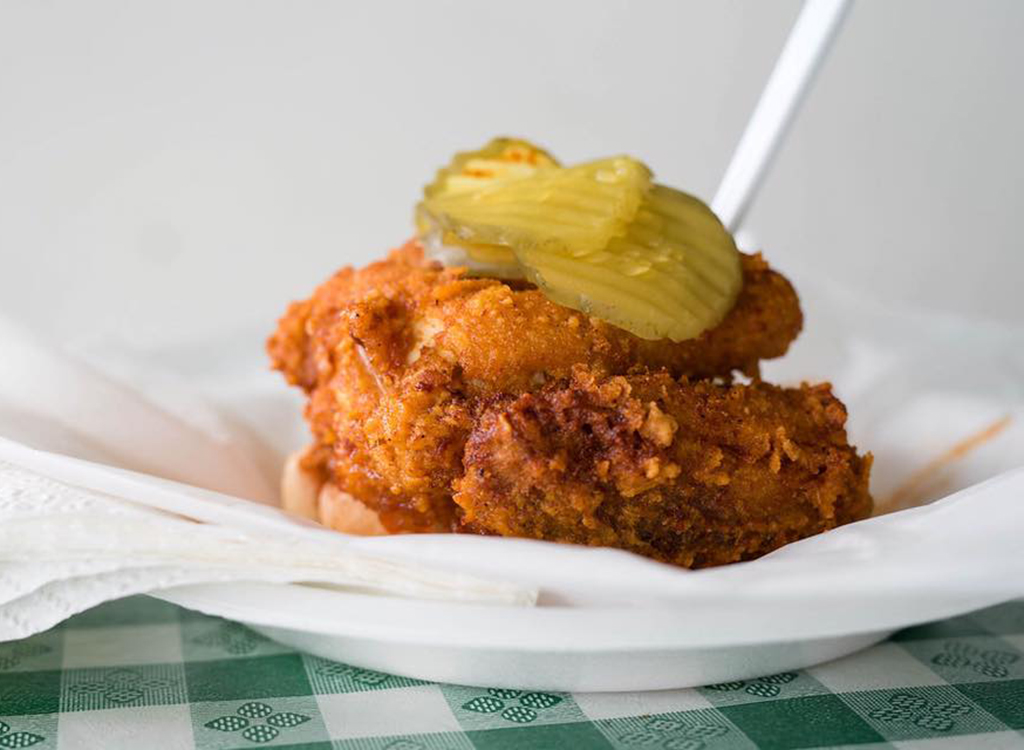 One of the hottest trends out of the South has been hot chicken, and Nashville is in its epicenter. For the best spicy poultry, go to Prince's Hot Chicken Shack, Hattie B's, Bolton's, or Helen's Hot Chicken, and you won't be disappointed. For a delicious sit-down dinner, seek out City House for local and unique dishes, Merchant's for modern Southern food, and The Loveless Café for the traditional favorites.
TEXAS: Austin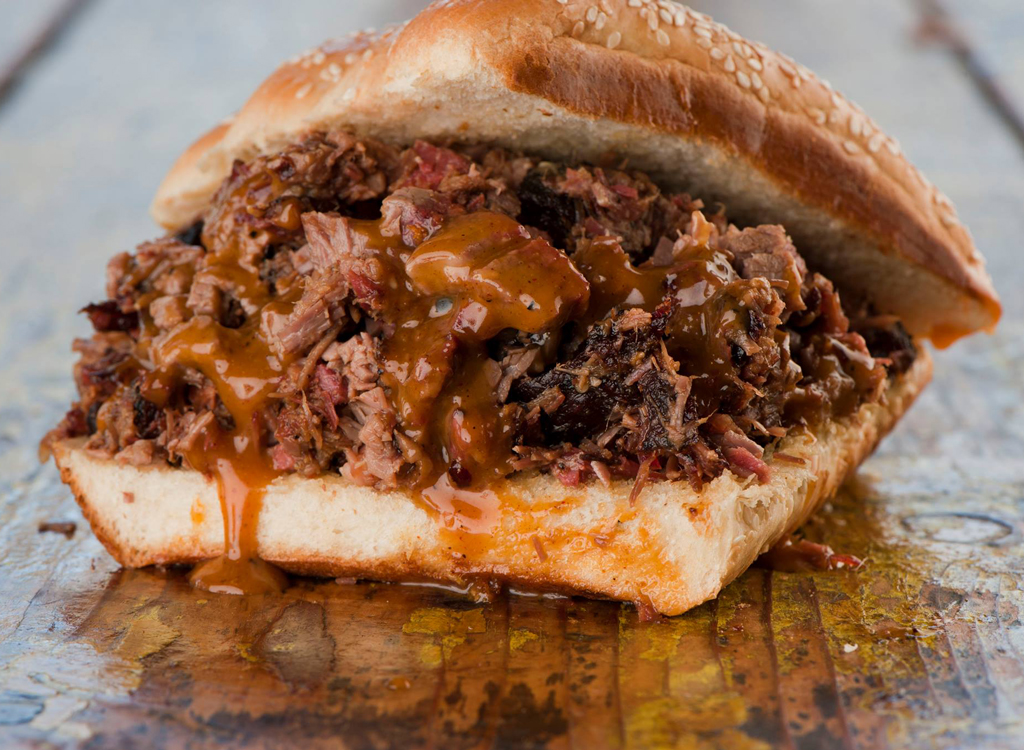 Though smoked brisket and tacos dominate the Texas scene, you can find lots of other foods to love in Austin. If you need a BBQ fix, head on over to Salt Lick BBQ or Franklin BBQ, and for taco time, be sure to hit up Torchy's. More refined fare can be found at Arlo Grey, Contigo, or Fonda San Miguel.
UTAH: Salt Lake City
This Western city is known for easy access to the outdoors, so it's only natural that its rustic cuisine matches it. Local eats that should be on the top of your list include the piled-high burgers at R&R BBQ and the famous fish tacos at Red Iguana. And be sure to check out Pago, where farm-to-table practices dictate the menu.
VERMONT: Burlington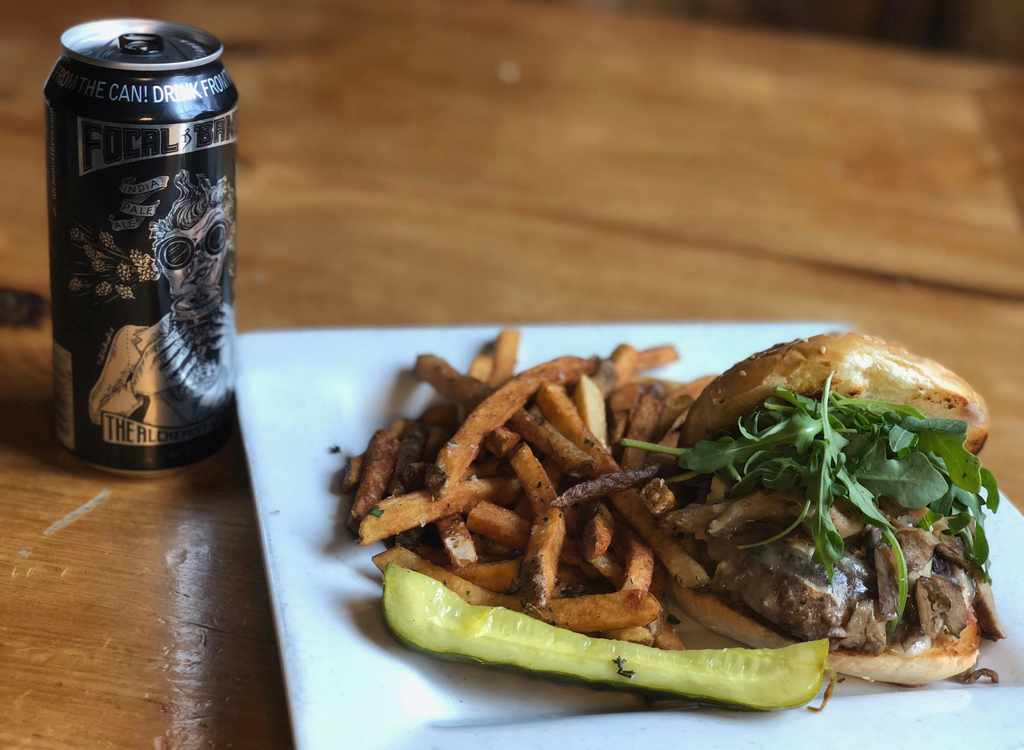 Green and lush with fun outdoor activities, Burlington boasts more than just ice cream. Other excursions involve getting breakfast at The Skinny Pancake, going to City Market for lunchtime browsing, and hitting up Misery Loves Co. for some before-dinner drinks and oysters. For authentic Asian fare, head to A Single Pebble.
VIRGINIA: Charlottesville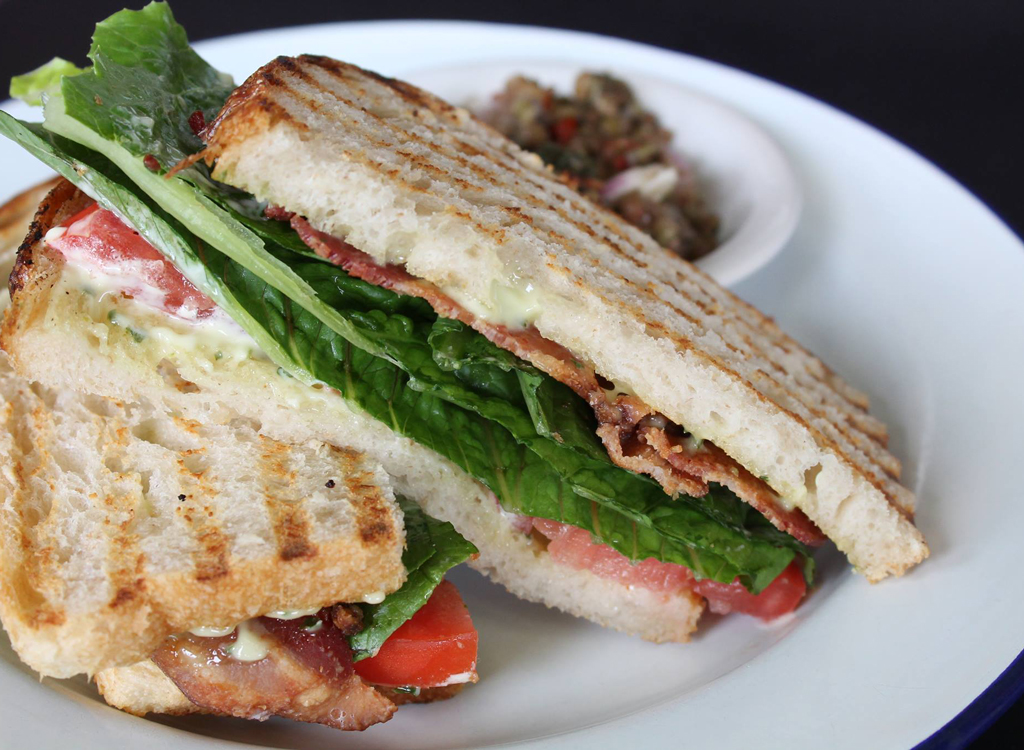 Home to the University of Virginia—which features buildings designed by Thomas Jefferson—Charlottesville has transformed into one of the best foodie destinations in the South. You can have the finest meal at Palladio and find cheap pizza at Lampo. Other spots include Mas Tapas, Citizen Burger Bar, and Feast!.
WASHINGTON: Seattle
Seattle is no stranger to award-winning eateries and innovative chefs, so this city is a no-brainer for the list. But for some new restaurants that are starting to shine, look up taqueria El Grito, oyster bar The Walrus and the Carpenter, raw fish spot Sushi Kashiba, and the Southern eats at Junebaby.
WEST VIRGINIA: Morgantown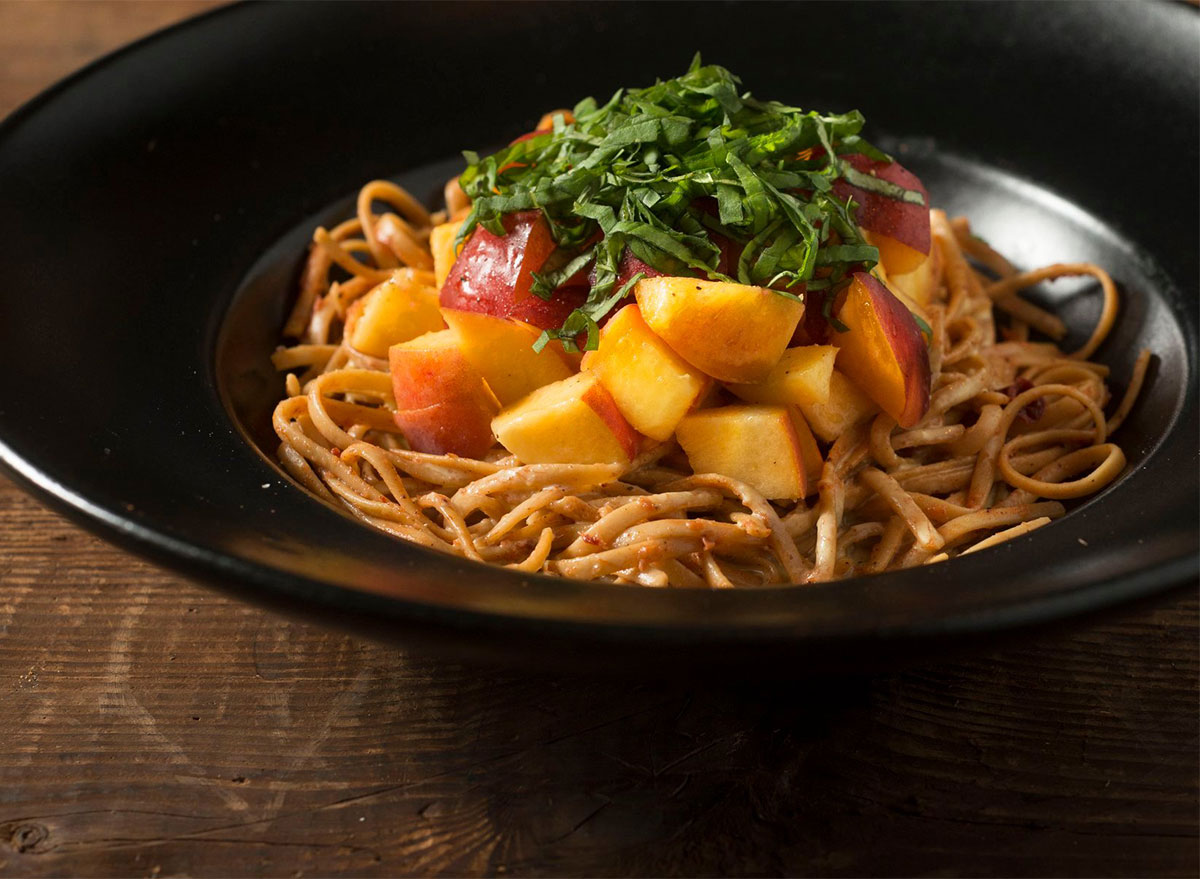 West Virginia isn't known to be a food destination, but there are some gems in Morgantown. For more refined fare, check out Table9 and Hill and Hollow.
WISCONSIN: Milwaukee
Home to numerous award-winning eateries, Milwaukee isn't just about grilled brats washed down with light beers. It hosts a serious foodie scene. Try fine dining at Ardent, and new-on-the-scene meat spot Rare Steakhouse, Spanish-inspired Amilinda, Asian fusion at Merriment Social, and the Mediterranean delights at Tre Rivali.
WYOMING: Jackson
Nestled right below the Grand Teton mountains, this outdoorsman's paradise is full of high-end restaurants. The stand-outs are Thai Me Up at Melvin Brewing, Snake River Grill, Trio, Glorietta, and Caldera House.
For more, check out these 108 most popular sodas ranked by how toxic they are.