The Best Food Cities of 2019
From small towns to big cities, these are the food destinations you won't want to miss.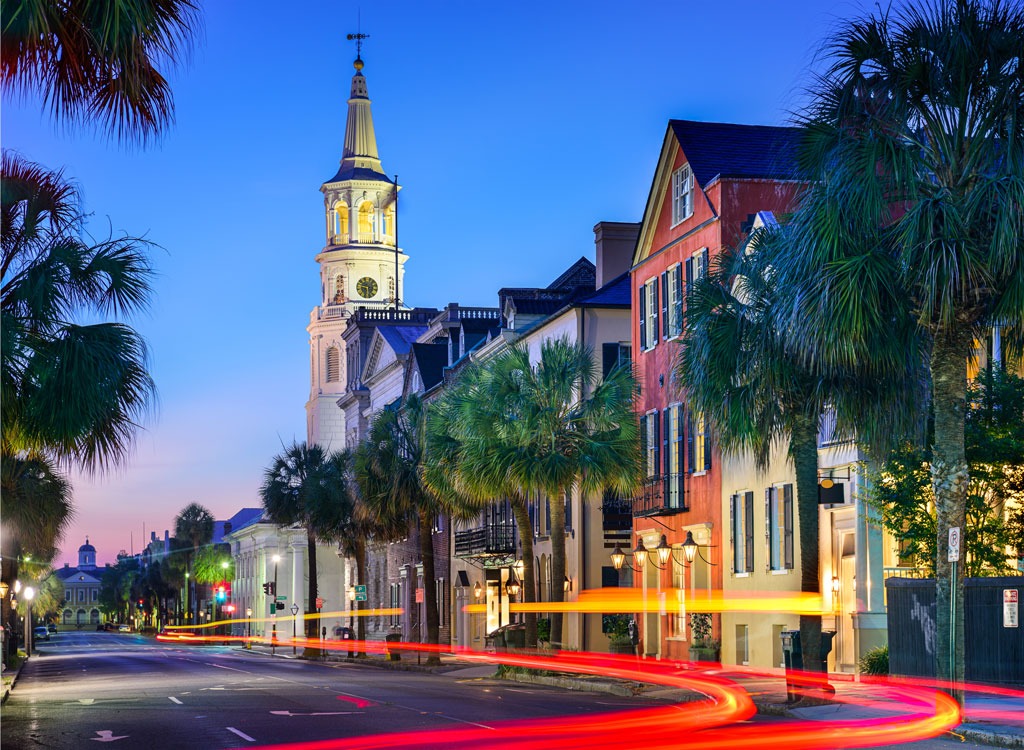 So you're planning a vacation, and you want to try out the local cuisine while you're traveling. (After all, getting to eat in new restaurants is half the fun of a trip!) Maybe you're even planning the entire trip around the food—we won't judge! If culinary destinations are at the top of your vacation priority list, these US cities are all must-sees.
Here are the best food cities of 2019, along with where to eat if you're visiting so you know exactly where to go.
New York City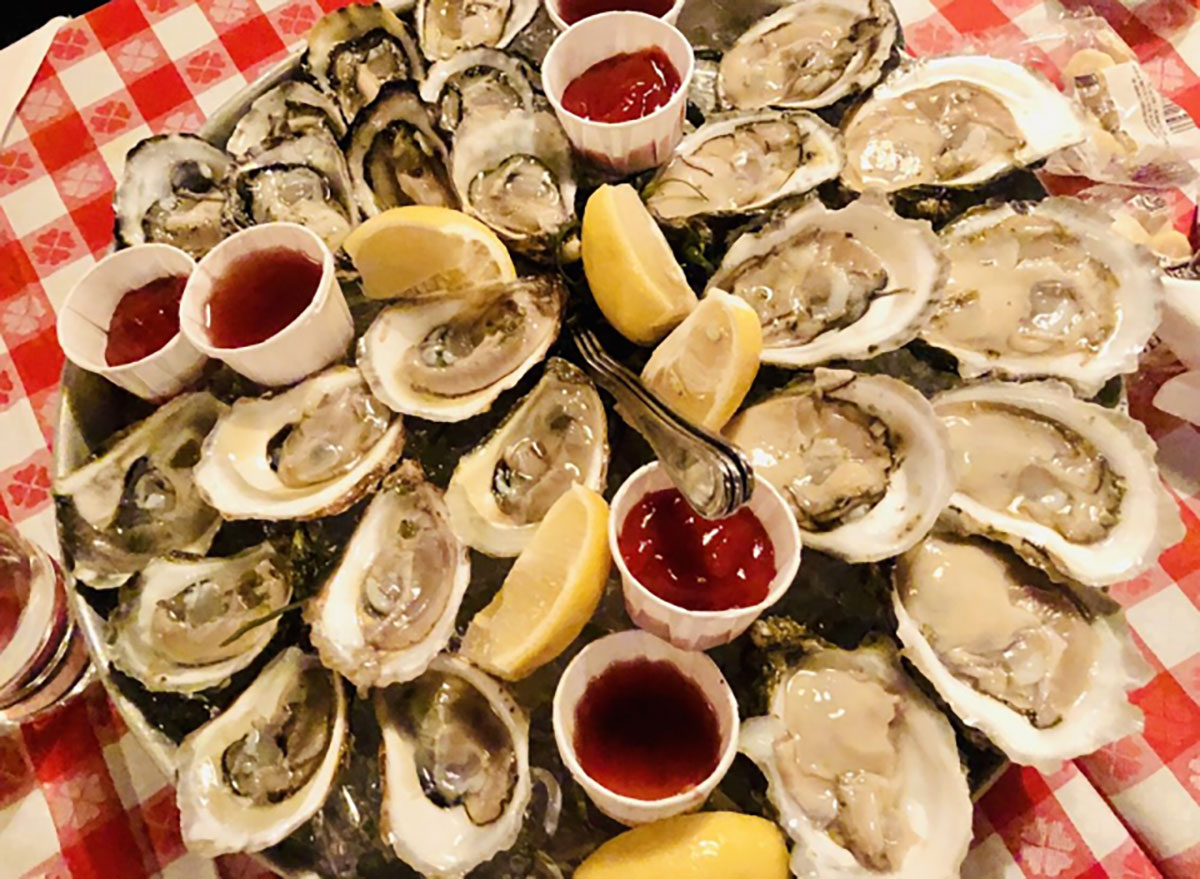 New York City barely needs an explanation of why it makes the list of top food cities in the United States. With some of virtually every cuisine, New York continues to push the foodie envelope with new combinations and menus. Try new additions to the scene, like būmu, a West Village izakaya, or The Riddler, New York's woman-owned champagne bar with choices of caviar, crudité, free popcorn, or pot de crème.
You can't go wrong with Bronx landmark Leibman's Deli for kosher options. And for a meal that's more upscale, established dining destination Le Bernadin opened in New York in 1986 and is still continuing its tradition of preparing fresh seafood with the finest eye for detail. Try their Chef's Tasting with yellowfin tuna and Osetra caviar or their Vegetarian Tasting with cauliflower curry with fresh okra.
If you run through Grand Central Station, the Grand Central Oyster Bar & Restaurant serves a rotating list of the freshest, most delicious bivalves and has been doing so for more than 100 years.
Charleston, South Carolina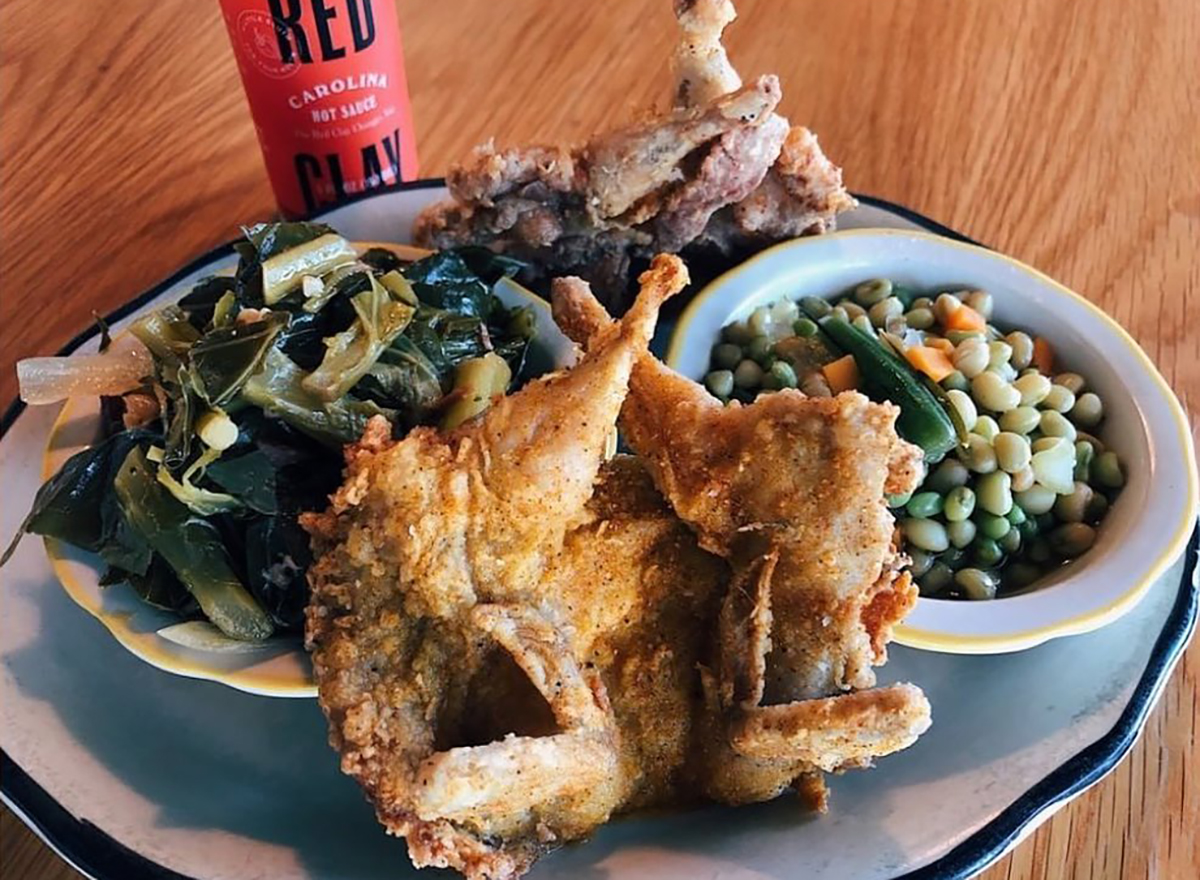 Sandwiched in between Starbucks, car dealerships, and chiropractic joints, The Glass Onion combines the best of Southern food with influences of the coastal south and New Orleans. The roadside stop is a must-visit in Charleston, with Lowcountry favorites like deviled eggs, shrimp and grits, and Charleston red rice, plus gumbo and okra beignets.
Bertha's Kitchen has soul food options in the bright blue and purple North Charleston location. The restaurant won a James Beard award in 2017, and locals and visitors alike love the fried chicken and mac and cheese.
New restaurants are opening in this growing city all the time, like Big Bad Breakfast, a concept from Chef John Currence, who has done everything in the culinary landscape from tugboat cook to James Beard Winner and cookbook author. The Spanish spot Estadio has just opened, too. Their sample menu has bacon-wrapped dates, sunchoke sopita, seafood paella, and manchego cheesecake to finish. You can count on the talented chefs in Charleston to stay on the cusp of the modern food scene.
San Francisco, California
The Cliff House is a required stop for visitors to the Bay Area. The incomparable views of the Pacific Ocean and Ocean Beach combine with the California coastal menu to make for incredible dining.
Other mainstays on the food scene are the vegetarian Green's Restaurant, which celebrated its 40th anniversary over the summer, and the multiple locations of Pizzeria Delfina.
The new spots that are cropping up don't disappoint. Dragon Beaux attempts to combat the chilly San Francisco weather with a hot pot dinner, locally raised Wagyu beef, and spot prawns. Dear Inga uses fermentation, smoking, and live fire to make its European-inspired menu. Diverse talents and entrepreneurs in the food industry are celebrated at La Cocina, featuring 50 of the top restaurants from around the city every October.
New Orleans
Beignets, Oysters Rockefeller, gumbo, muffalettas, Bananas Foster, po-boys, and etouffee. With French, Italian, and Cajun influences, New Orleans is responsible for so much enjoyment for our palates. This town will always be a foodie's delight because of the rich history and the pure love of celebration.
For new options, try Taceaux Loceaux, which recently opened a brick and mortar version of its popular food truck, or try the teriyaki cauliflower wings at The Green Room Kukhnya. For a taste of traditional NOLA if you can make it, try Dooky Chase, Chef Leah Chase's famous Creole restaurant in the Tremé neighborhood, which serves a bowl of gumbo z'herbes the Thursday before Easter, which is considered the Holy Grail of New Orleans cuisine.
Washington, D.C.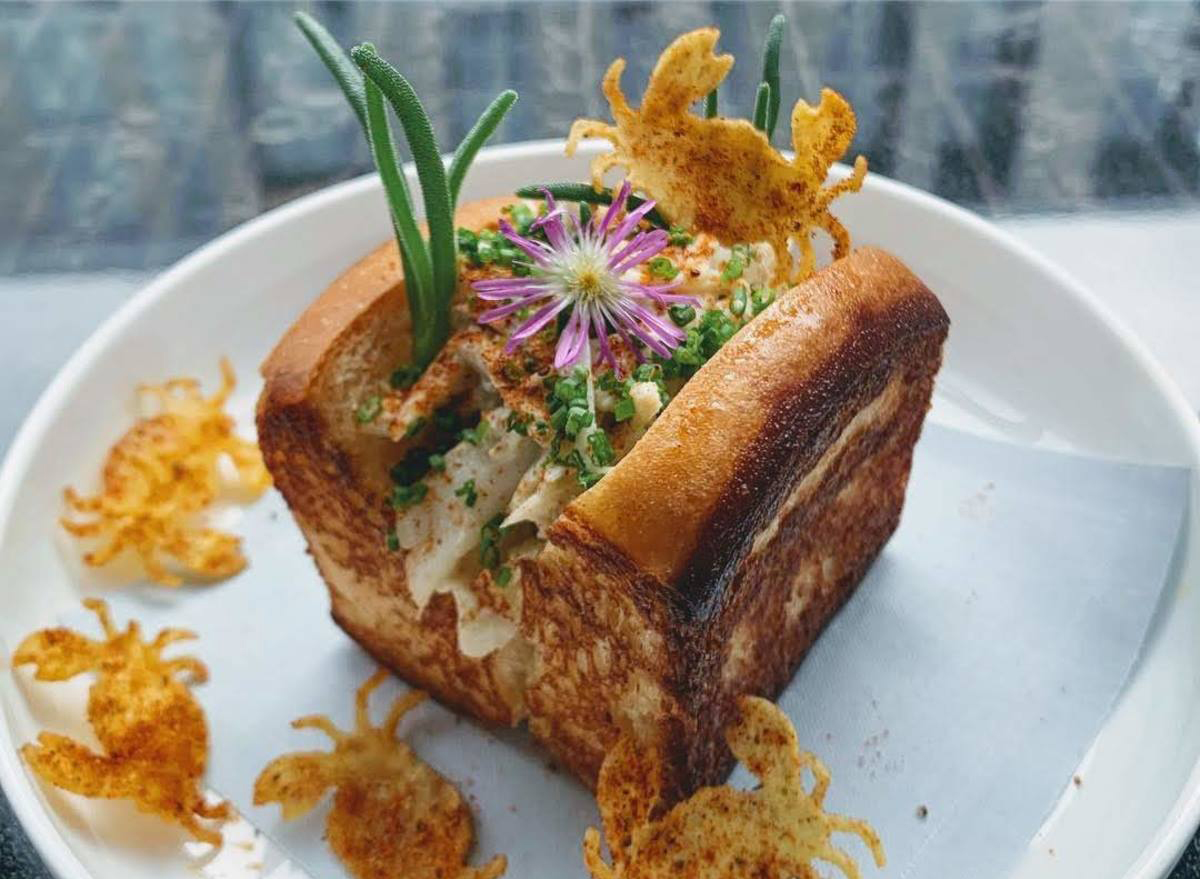 Washington's food scene has been making steady progress, reinvigorating old favorites and opening new stops to national acclaim. Burmese Thamee serves elevated versions of street food and family meals. Diners love their lahpet thoke, a pickled tea leaf salad and sugarcane duck.
Estuary has opened, providing five-star dining inside of the Conrad Hotel. The restaurant specializes in creative plating of their modern Chesapeake seafood dishes. Another notable spot, Call Your Mother, lovingly calls itself a "Jew-ish deli" after the multicultural upbringing of its owner. The bagel sandwiches, latkes, and matzoh ball sopa all led the restaurant to make Bon Appetit's list of America's Best New Restaurants for 2019.
The Union Market is a bustling food hall, full of hip shopping and dining choices. New places are opening all the time, making the city one to watch.
Chicago, Illinois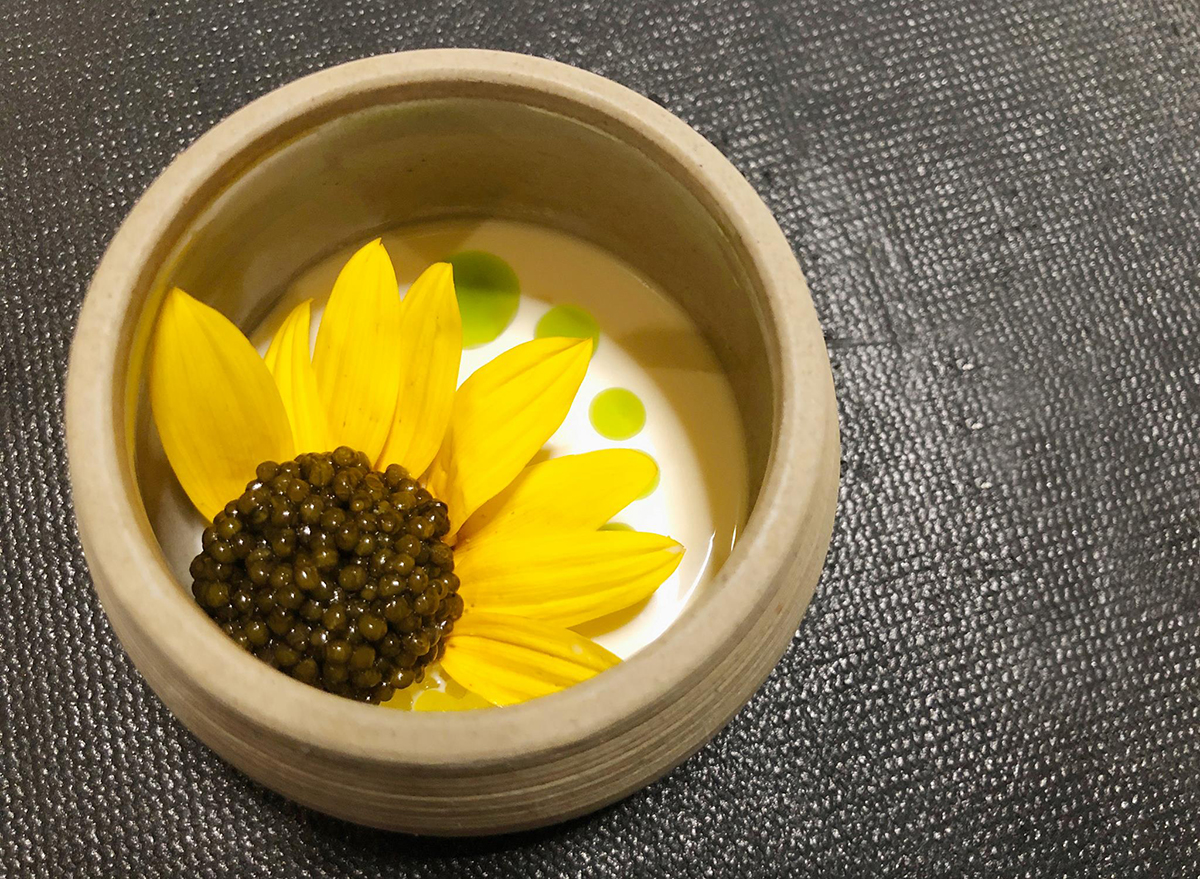 Drag shows with dining seem to be the trendy choice in the Windy City's food scene. Lips, a cabaret nightspot, is enjoying the top spot on Yelp searches with dinner and a show, serving easy food choices like the Sasha Love Bonet (spinach and artichoke dip), the Vivian Dejour (lobster ravioli), and the Mr. Ruff and Stuff (grilled steak fritte). They also offer a dragalicous gospel brunch.
A little more traditional and less on the entertainment side, Oriole offers a delicious tasting menu. Alinea continues its excellence with a revamped interior and new imaginative, artistic epicurean delights. Spiaggia is just what fine Italian dining should be. The Chicago food scene is intact and will stay that way into the new year.
Seattle, Washington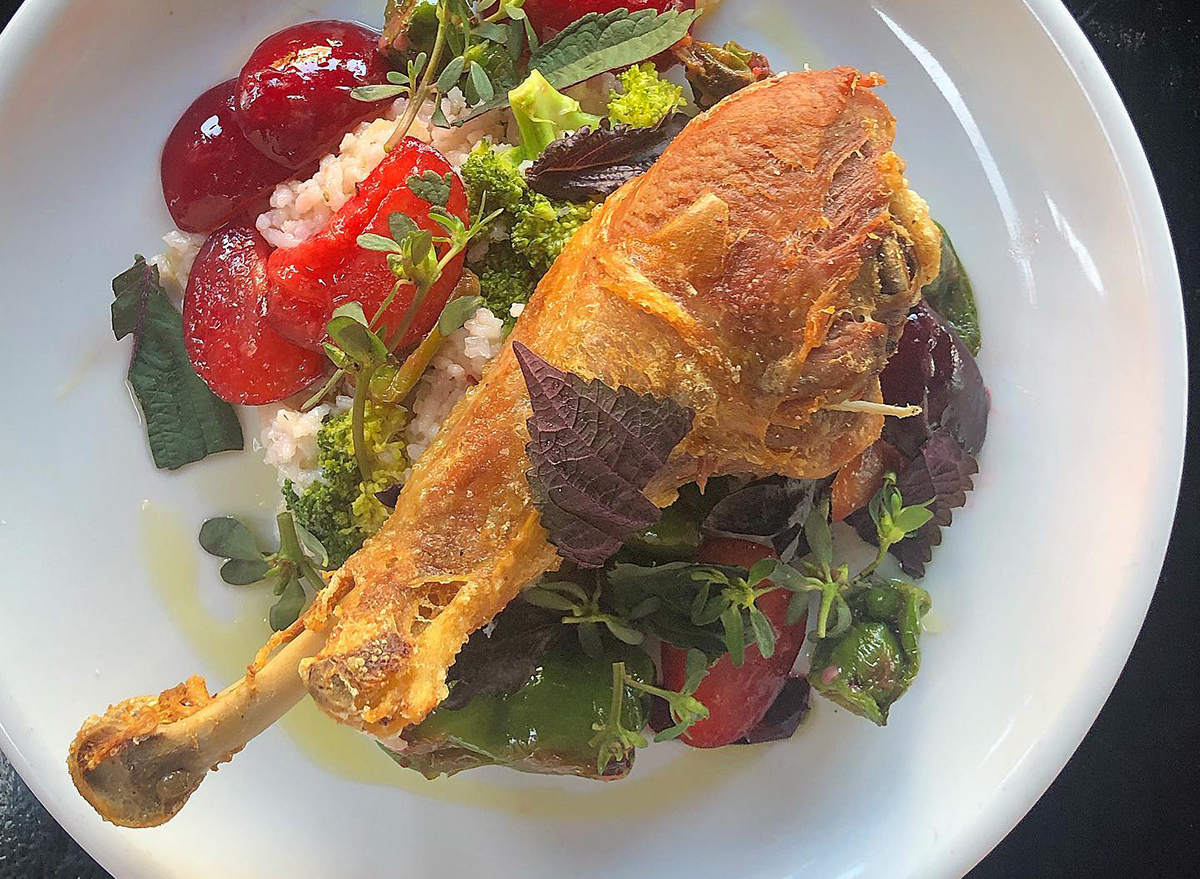 Overlooking the Elliot Bay in Seattle, Pike's Place Market serves up iconic Seattle seafood, food, specialty products, and crafts. As one of the country's oldest farmer's markets, visitors can eat artisan grilled cheese, buy smoked fish, or visit the original location of Starbucks.
Read more: 30 Starbucks Facts More Stimulating Than a Caffeine Rush
Favorite restaurants range from international to local to a surprising number of Southern-influenced establishments, like the award-winning JuneBaby and Fried Chicken Friday at The Wandering Goose. There is so much to enjoy in Seattle's food scene that it will always be a top destination for those that like to nosh, and 2019 was a true standout year.
Savannah, Georgia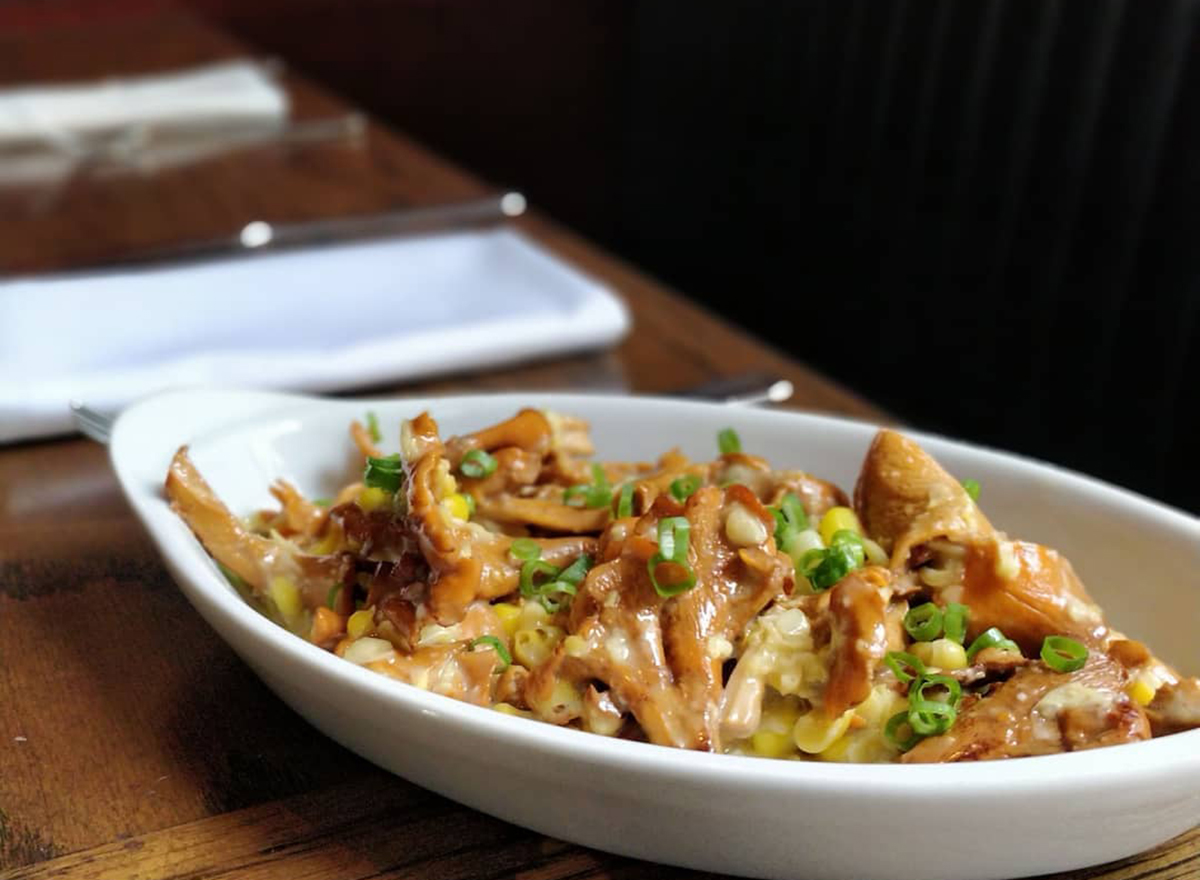 Home to James Beard's 2019 Best Chef Southeast, Mashama Bailey, and her restaurant, The Grey, which is housed in an abandoned Greyhound Bus Station, Savannah's food scene is erupting. Often considered Charleston's little Southern sister, this town is poised to take its own position in the foodie world with recent openings from more female chefs, like Kay Heritage of Big Bon Bodega, a wood-fired bagel spot that joins her popular Big Bon Pizza food truck.
And Savannah recently opened its own chapter of Les Dames d'Escoffier International to support other women in the culinary industry, debuting at the immensely popular Savannah Food & Wine Festival.
Notable spots are scattered through the historic district, too. Husk decadently rehabilitated a historic home into a hotspot with a kitchen that resembles an apothecary for pickling and fermenting local farmer's market ingredients and creating innovative dishes. And The Collins Quarter is soon to offer its casual menu in the cafe at iconic Forsyth Park.
Scottsdale, Arizona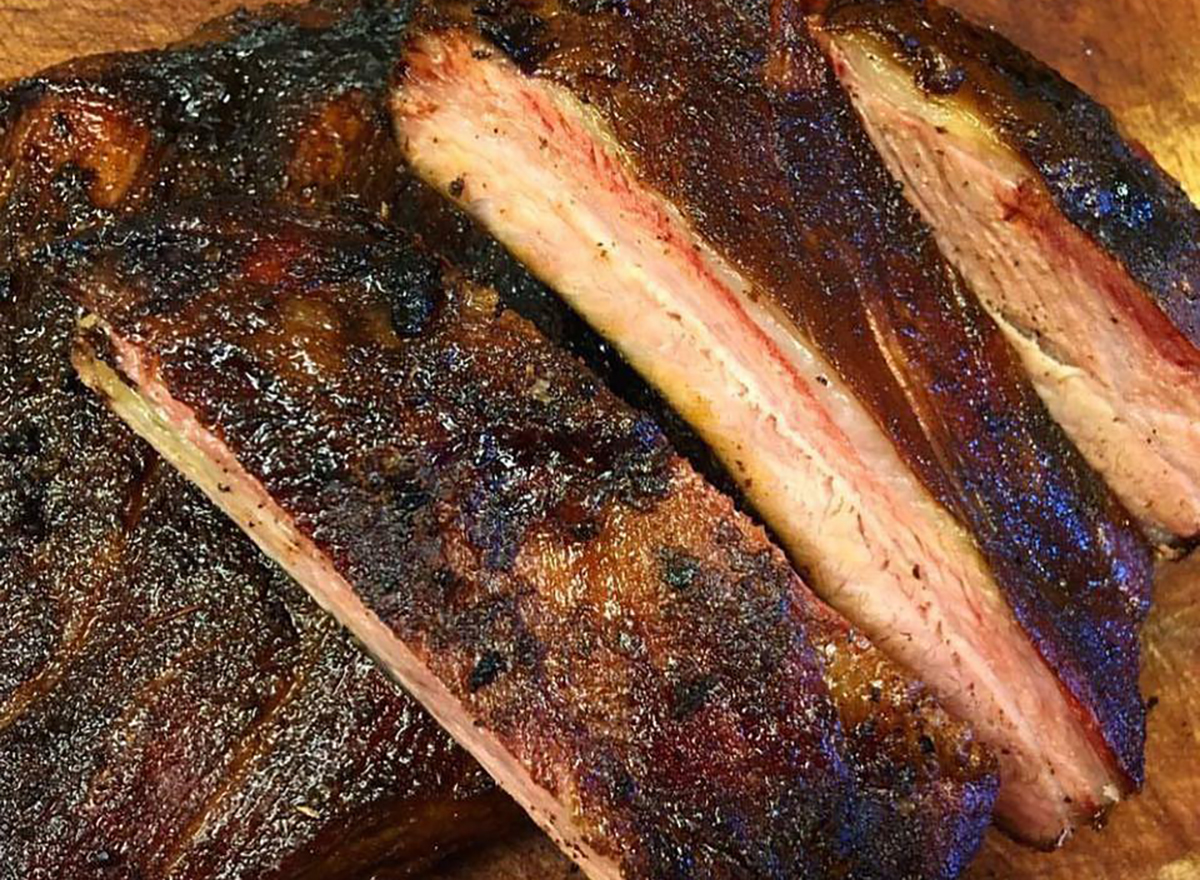 Scottsdale gives the impression that its food would be upscale, and the city doesn't disappoint. It's also approachable and delicious. There are more than 800 restaurants in the town with super creative options, like Zuzu's Take the Wheel Approach, where diners let the chef surprise them with options like the salmon belly poke with white bean hummus and a duck fat cracker or beef tartare and bone marrow.
While many of the best eateries are nestled in the opulent resorts and hotels, there are independent options, too. For drinks, The Blue Clover Distillery pairs organically infused vodka cocktails with happy hour eats, and The Brat Haus keeps 25 craft beer choices on tap to serve with homemade pretzels and artisan sausage. For a casual option, try Bryan's Black Mountain Barbecue. You don't even have to leave your vegetarian friends at home. They'll enjoy the pulled spaghetti squash sandwich topped with olive coleslaw while you sample pork ribs or brisket chili.
Los Angeles, California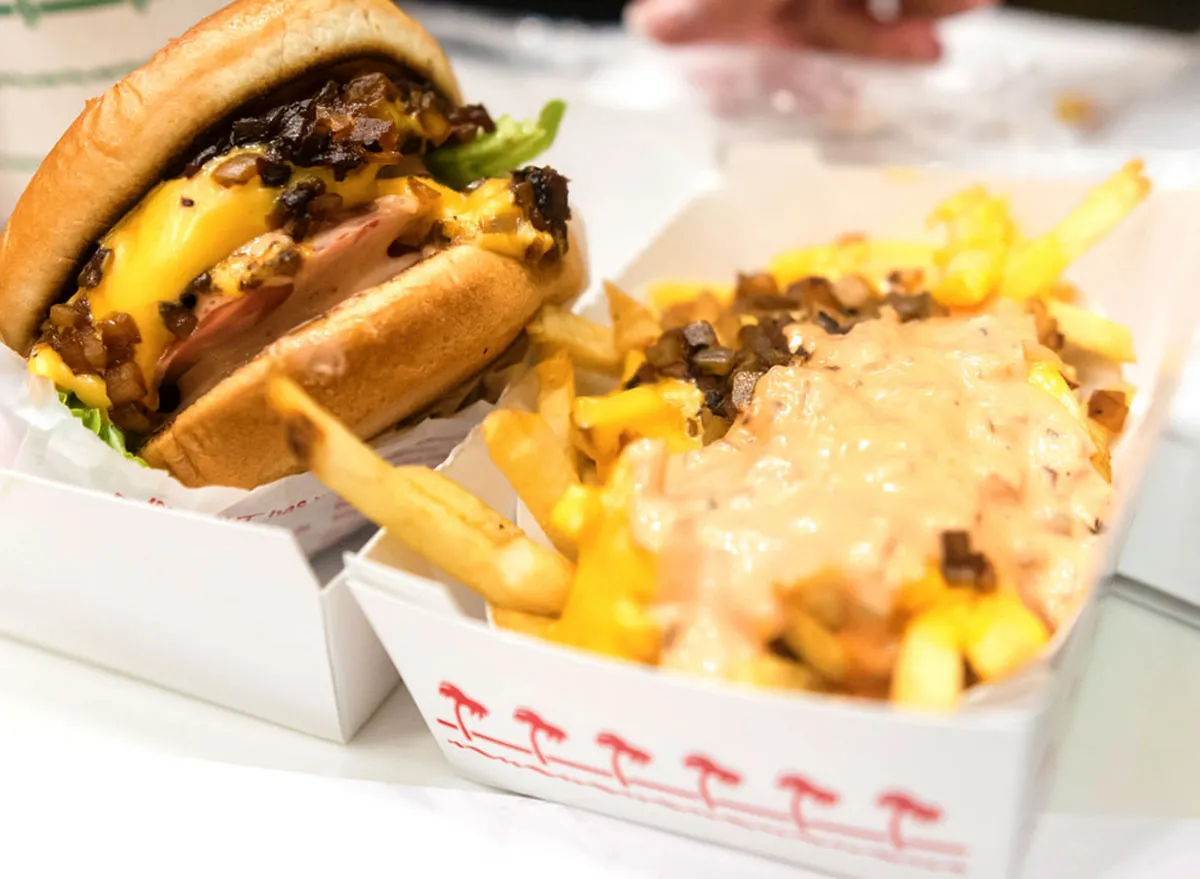 Whether you'd like to dine at Wolfgang Puck's flagship restaurant Spago or are searching out the Tijuana-style tacos from Tacos 1986, Los Angeles has endless food choices for every palate. With the availability of beautiful produce and farm-fresh ingredients, plus a bevy of talented chefs and multi-cultural influences, there is literally something for everyone.
If you're overwhelmed with the choices, take a spin around the Grand Central Market to find fresh bread, ceviche, Japanese bento boxes, and gourmet oysters. Before you leave, it's required to make a stop at In-N-Out Burger for the quintessential California experience. (Anthony Bourdain would agree.)
Austin, Texas
Austin is referred to as the "Live Music Capital of the World," and the city attracts artists to relocate to its collaborative, friendly environment. Food creatives have been no different in the vibrant city. It's home to some of the best Tex-Mex restaurants around, like Matt's El Rancho, which is consistently voted the "Best Queso" in Austin.
Barbecue is everywhere, too. Franklin BBQ merits the long lines that wrap around the building. Barbecue master Aaron Franklin is so respected for his pit skills that he offers a master class online. Pair low-ABV cocktails with homemade Crackerjacks at Provision, or finish the night with a caramel chocolate shiitake cone from DipDipDip Ice Cream. There's plenty to keep every foodie busy in the Austin scene.
Miami, Florida
Miami enjoys a global food scene that draws on its proximity to Cuba and the Russian and Italian influx of residents. New options have opened up in the area, like Chef Alain Verzeroli's tropical paradise Le Jardinier and the reasonably priced option of Boia De nestled inconspicuously in a strip mall with something that's rare for Miami: plenty of parking.
Another notable restaurant is El Santo Restaurant, with the secret mezcal cocktail speakeasy Don Diablo hidden in the back.
Greenville, South Carolina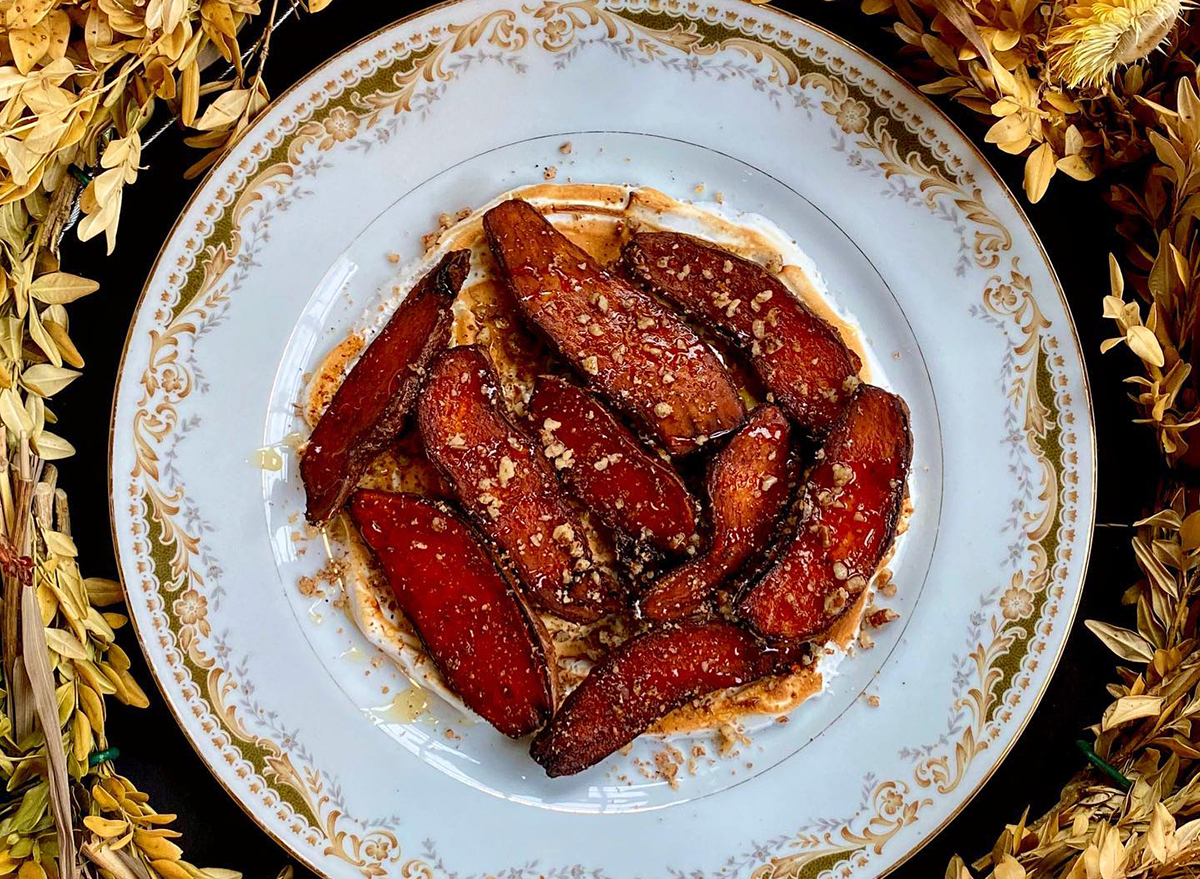 Greenville is having a moment. Restaurants are moving into the area, established spots are maintaining their levels, and tourists are enjoying the fruits of all the culinary efforts. If you appreciate a good burger, try Golden Brown & Delicious. The grass-fed patty on a house-made benne seed bun with local produce and homemade pickles certainly lives up to its name.
Husk Greenville opened in 2018, bringing its innovative, fresh style to the area's Southern cuisine options. For farm-fresh, from scratch small plates, try Bacon Bros. Public House in East Greenville. Also not to miss is the French-inspired bistro Passerelle in beautiful Falls Park, where you can dine on Nicoise salad, Croque monsieur, and mussels marinieres.
Asheville, North Carolina
A new food festival, Chow Chow: An Asheville Culinary Event shows how the mountain town is embracing its Appalachian roots in everything from drinks to dinner. The Chemist is the new distillery in town, producing its Barrel Rested Gin infused with North Carolina highland botanicals.
Independent restaurants are the norm in Asheville. There are more than 250 in the city, including Sovereign Remedies, Benne on Eagle, and Button & Co. Bagels, all mentioned in a recent New York Times article on the Appalachian food resurgence.
Portland, Oregon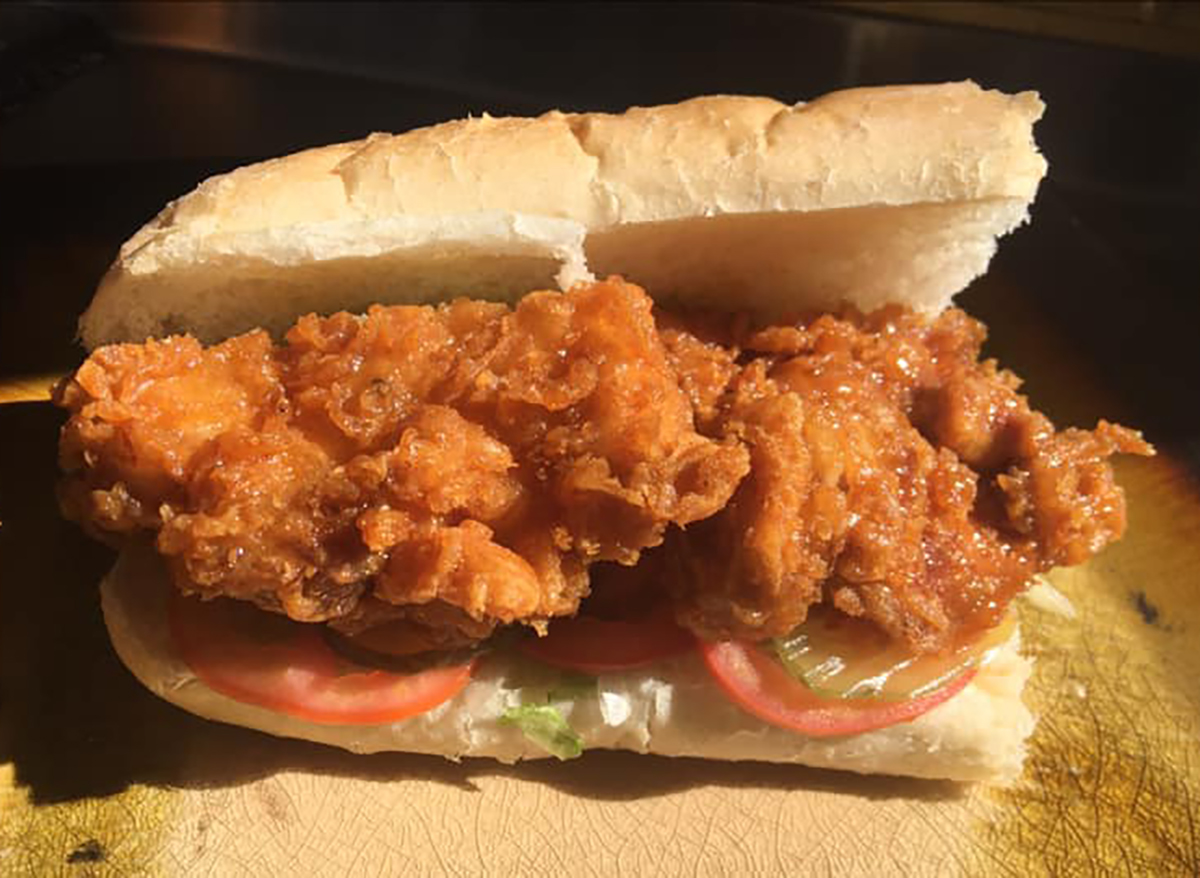 Portland deserves a spot on this list for starting the whole artisan food movement and staying the course. Food innovators flocked to the creative city in the day. While most of the country has been swept into craft food, Portlanders are beginning to enjoy a few new concepts. Try the tiki-Thai barbecue at EEM, The Oregonian's restaurant of the year 2019. On the food truck front, new options include Egyptian Peri Koshari and Cajun-Creole PoBoyz, from former Oregon Ducks running back Randall Willhite.
Sebastopol, California
The artsy Sonoma County town was known for its hippies in the '60s, but it's now blossomed into an area of sophisticated wineries while still preserving the bohemian roots. The place has farm-to-table food on steroids, with organic, local, and artisan being in most descriptions of restaurants around the area. Eat Mexican-style street food at Barrio and have garden-to-glass cocktails at Fern. It doesn't get any fresher than this.6254a4d1642c605c54bf1cab17d50f1e
Columbus, Ohio
A college town may seem like a funny pick for a foodie list, but Columbus has been secretly feeding food fans for a while. Fresh options are abundant, like the artisan hummus and antibiotic-free pitas at Brassica or the plant-forward dishes at Comune. Jeni's Ice Cream started in this town, and if you haven't tried the Salted Peanut Butter with Chocolate Flecks, you are missing out.
There are benefits to living by a big university, too. If you've got the late-night munchies, try Ohio State's pizza ATM machine. And if it's finals, you may see the bacon vending machine pop up.
Lexington, Kentucky
Lexington is famous for bourbon and horses, but the same spirit that had residents inventing the barrel-aging process is alive in new and exciting cuisine. With an influx of Latin and Asian influences, immigrants have made this bustling Kentucky town their home, starting with food. Tortilleria y Taqueria Ramirez is serving dishes made with fresh tortillas. Don Hong Wu, a former Top Chef contestant, opened his Atomic Ramen shop, serving up pop culture and a large upgrade on your college soup.
Honolulu, Hawaii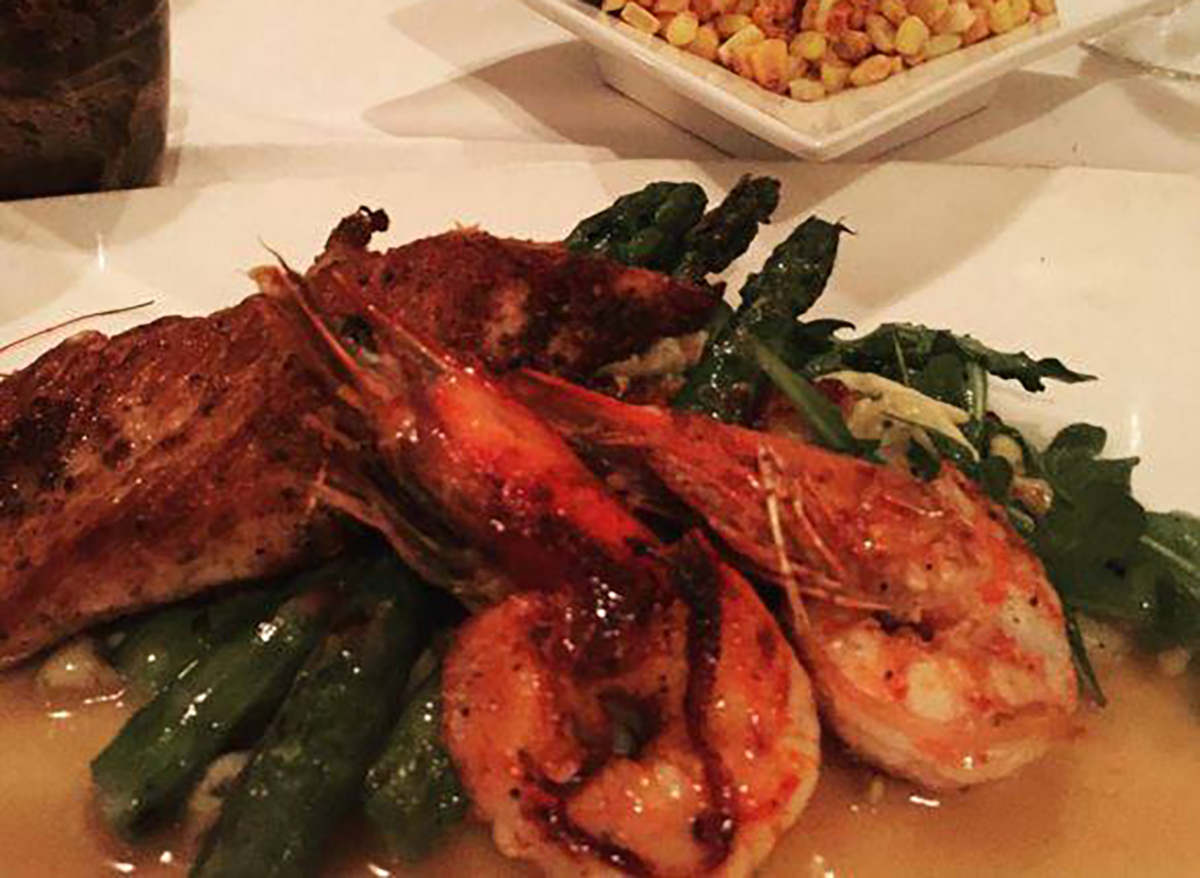 There are so many reasons to visit Hawaii: beaches, surfing, copious amounts of natural beauty. Food destinations can't be overlooked. Hawaii's fresh options are taking a front seat at the acclaimed Senia, which boasts inventive and modern dishes.
Merriman's Hawaii pioneered the local food movement and has opened in the Ward Village area, serving Hawaiian regional cuisine. There are incredible Japanese choices through Honolulu and chefs are working hard to support local farmers and fishermen by using regional ingredients, serving poke, Kona coffee, fruit-based shave ice, pork, grass-fed cattle, and poi.
Nashville, Tennessee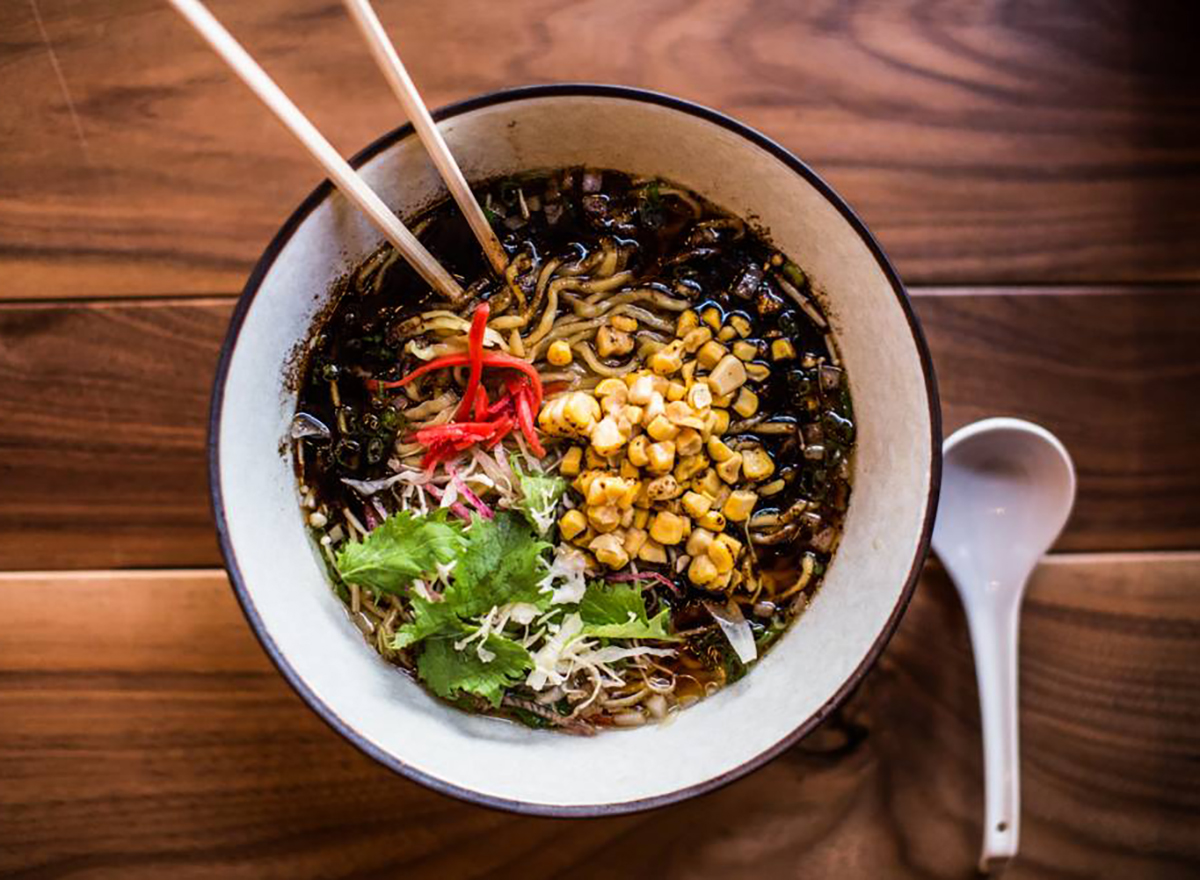 Can you combine Southern ingredients with a Japanese izakaya, or neighborhood pub? Why yes, you can at Two Ten Jack, where you might try the American short rib dish with Wagyu beef and sorghum.
Lou offers an extensive all-natural wine selection and "breakfast wine," aka the remains of the bottles that were opened the day before. Nashville continues to be on the forefront of food trends and is worth a visit for more than just great music.
Providence, Rhode Island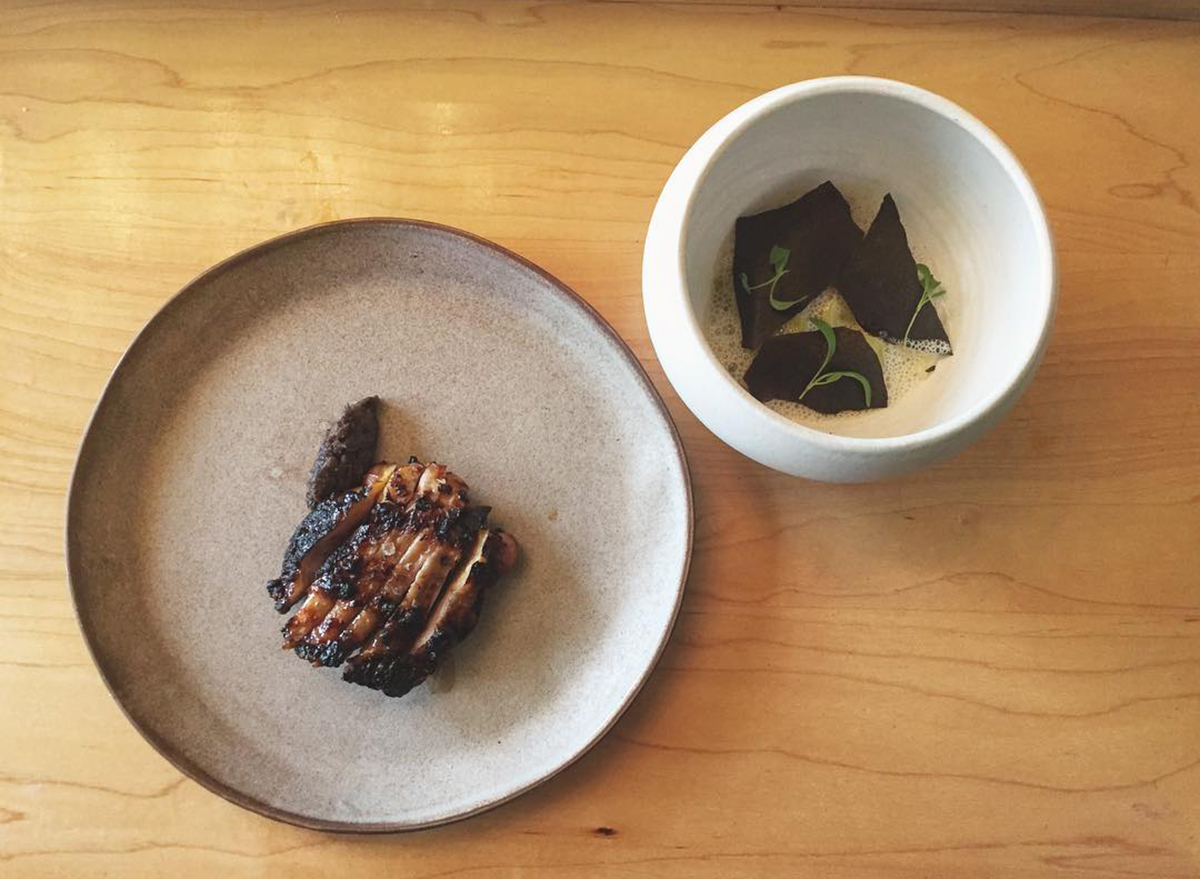 Providence is the home to Johnson & Wales University, a culinary training powerhouse that's changing the landscape of food in the town. Graduates from the school are staying around and opening innovative new restaurants. Chef Ben Sukle is an example. His two restaurants, Birch and Oberlin, have brought creative, modern, and seasonal cuisine to the small town.
Chef Champ Speidle is also a graduate. He's moved his successful restaurant Persimmon to the East side of Providence, serving modern American dishes influenced by European foods. The menu changes frequently, but expect to see fresh seafood and market vegetables, like gluten-free yucca gnocchi with glazed kohlrabi, native broccoli and broccoli broth, or pan-seared jumbo sea scallops with chanterelle mushrooms and sweet corn in a scallop chowder.
Las Vegas, Nevada
Vegas is moving past its tourist scene and developing a thriving culinary environment. Attracting world-class chefs and sommeliers, the destination has some of the most decadent dishes available in the United States, like the snow beef from Mizumi, fish flown in from Tokyo at unassuming Kabuto, langoustines at Costa di Mare, and the titanic sundae at Carmine's.
There are a mass of new restaurants: NoMad, the authentic Chinese flavors at Mott 32 at the Venetian, and Gordon Ramsay's Hells Kitchen. The investors are coming and not afraid to open ambitious restaurants in Las Vegas, and that's why it's a food spot for 2019.
Madison, Wisconsin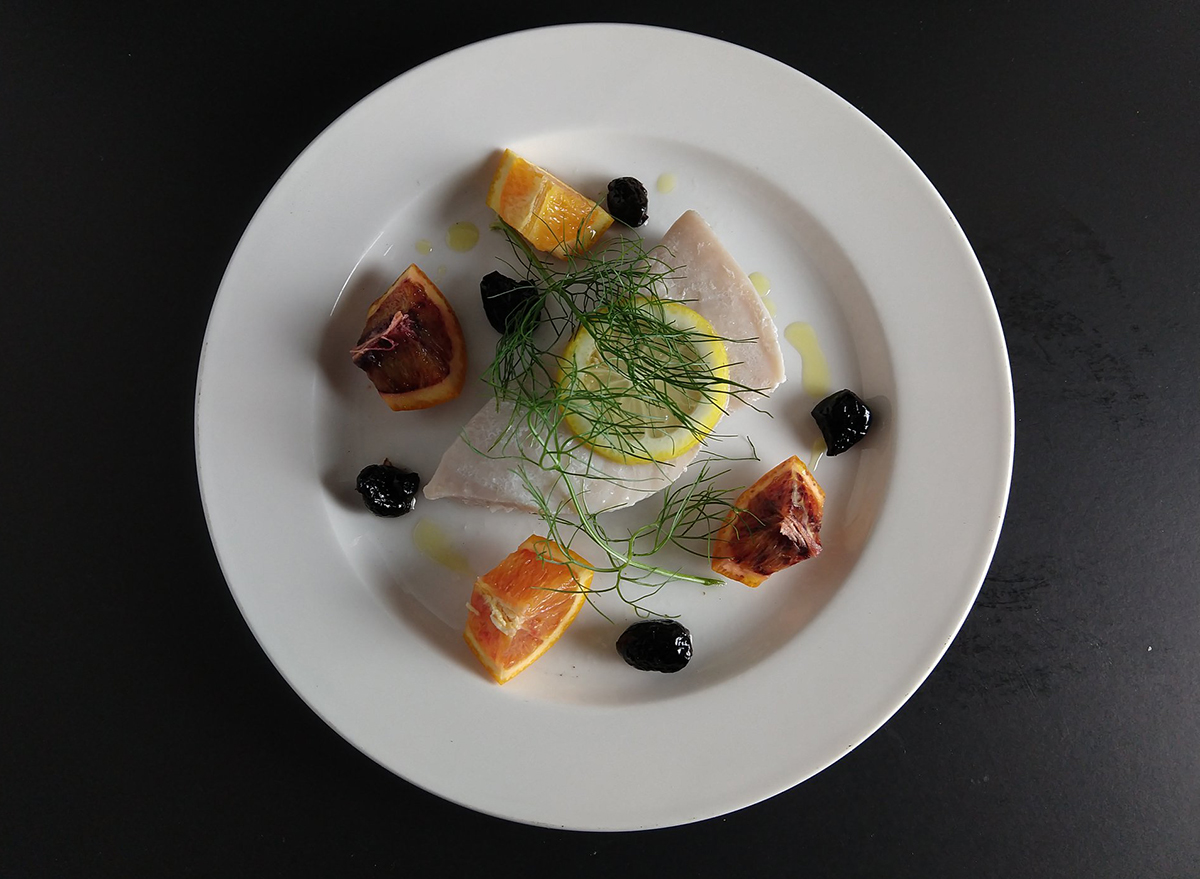 Farm to table is a logical choice for this agrarian area, chock-full of grass-fed beef, fresh dairy products, artisanal cheeses, and fresh fruits and vegetables. Campo di Bella Winery & Farm to Table creates wine from its vineyard to serve at a family-style five-course meal that changes with seasonal ingredients. The menu might have rustic peasant soup, bison ragu, or rabbit rillette with toasted crostini. If you're too full to drive to another hotel, the winery offers an AirBnB room.
Other farm to table options, like Harvest and Graze, source ingredients from the small farms peppering the region, showcasing simple, fresh flavors. Visitors can also shop for local goods in the natural foods network of stores offered by Willy Street Co-Op or visit the Dane County Farmer's Market, which has been open since 1972 and currently hosts around 18,000 visitors per week.
If you're planning to travel in 2020, any of these destinations are perfect for food lovers. They were hotspots this year, and they show no signs of slowing down. And if you live in or near any of the food cities on this list, you might just have some new inspiration for your next meal out.