You're just a few clicks and a fast delivery away from revamping your fridge and crushing those goals.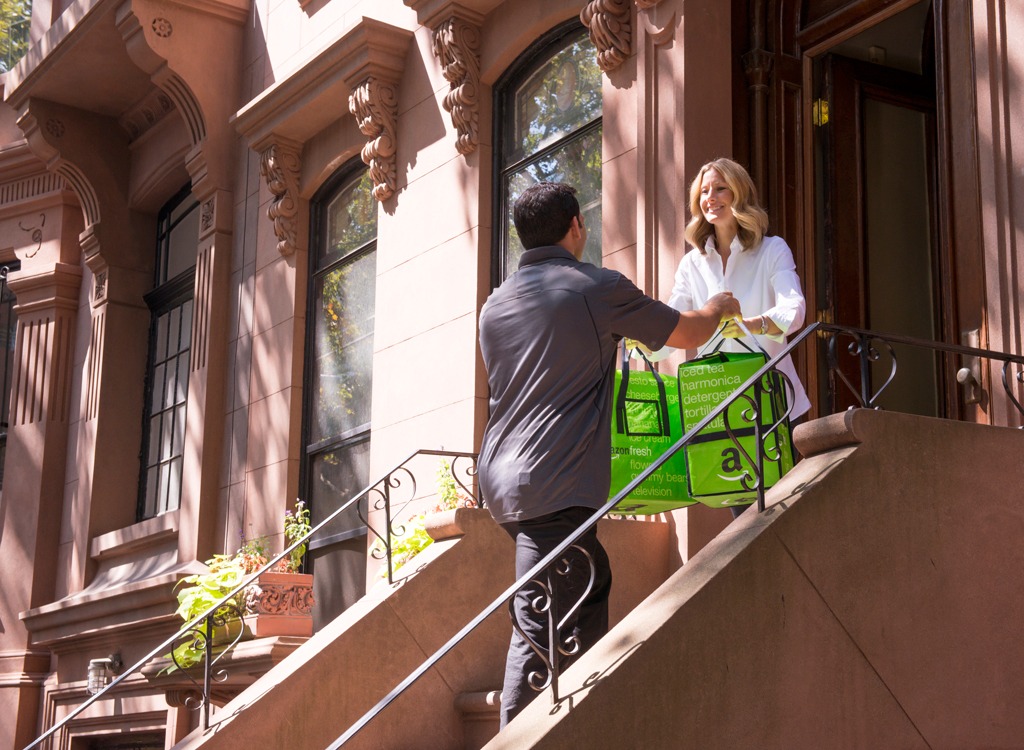 You've replenished your home library, added to your Blu-ray collection, and revamped your living room's decor all thanks to Amazon. But have you added next week's meal prep menu to your virtual shopping cart?
Signing up for savvy services such as Amazon Prime, Amazon Fresh, and Prime Pantry grants you major access to the best foods sold on the e-commerce behemoth. From lean meats to wholesome snacks and fresh produce, you can find a plethora of kitchen staples to fit your healthy lifestyle—and have them delivered straight to your door! Find out which steals we stock up on below. And if you want healthy recipes, supermarket shopping guides, and essential nutrition tips at your fingertips subscribe to the new Eat This, Not That! magazine now! For a limited time, you can save 50 percent off the cover price—click here!
Blend your own hummus at home with these ready-to-use organic chickpeas. There's no need to salivate over the stovetop waiting for these legumes to cook. Just pop them into the blender with some tahini, lemon juice, salt, and a pinch of minced garlic for a wholesome homemade dip.
Healing your gut has never been easier with Good Culture's probiotic-packed cottage cheese. Top a half-cup with some fiber-rich berries and chia seeds to feed the dairy's live and active cultures, and watch your tummy slim down in no time.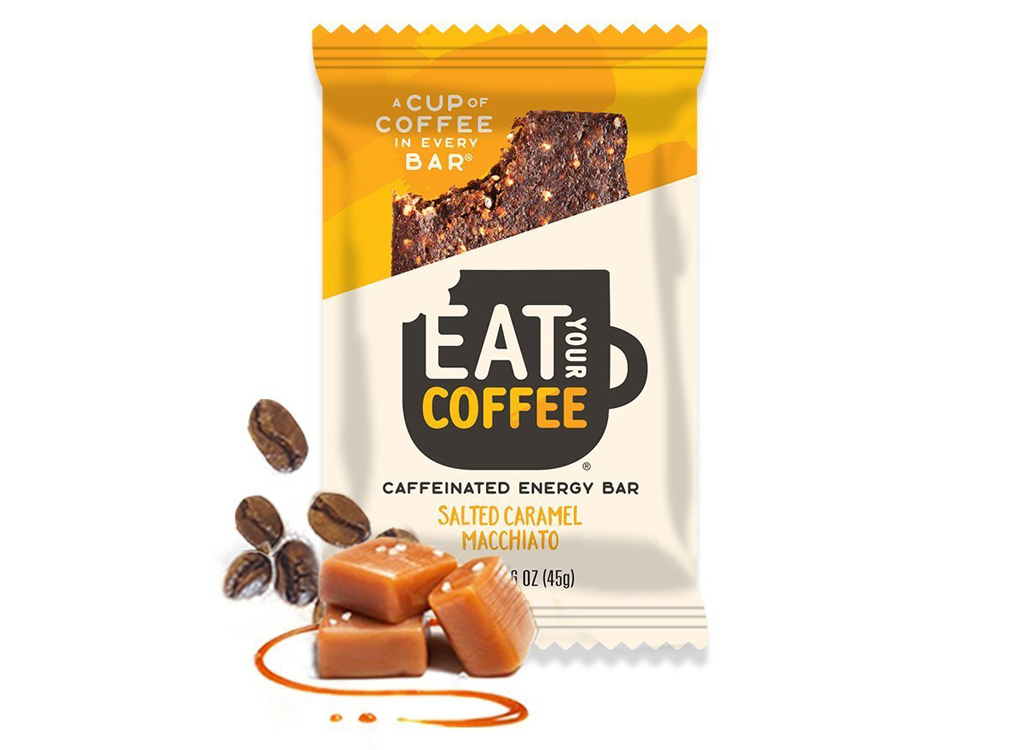 Pouring a cup of Joe isn't the only way to beat the 2 p.m. slump. Crush your midday sweet tooth with Eat Your Coffee's caffeinated snack bar that tastes just like the caramel lattes you used to order in college—minus all the belly-ballooning sugar!
All-natural almond butter can get pretty pricey, and we often end up shelling out more than we'd like for the skin-benefitting spread. For just under $7, Whole Foods' additive-free jar is made with 100 percent dry roasted almonds—so you're not paying for added sugars or salt.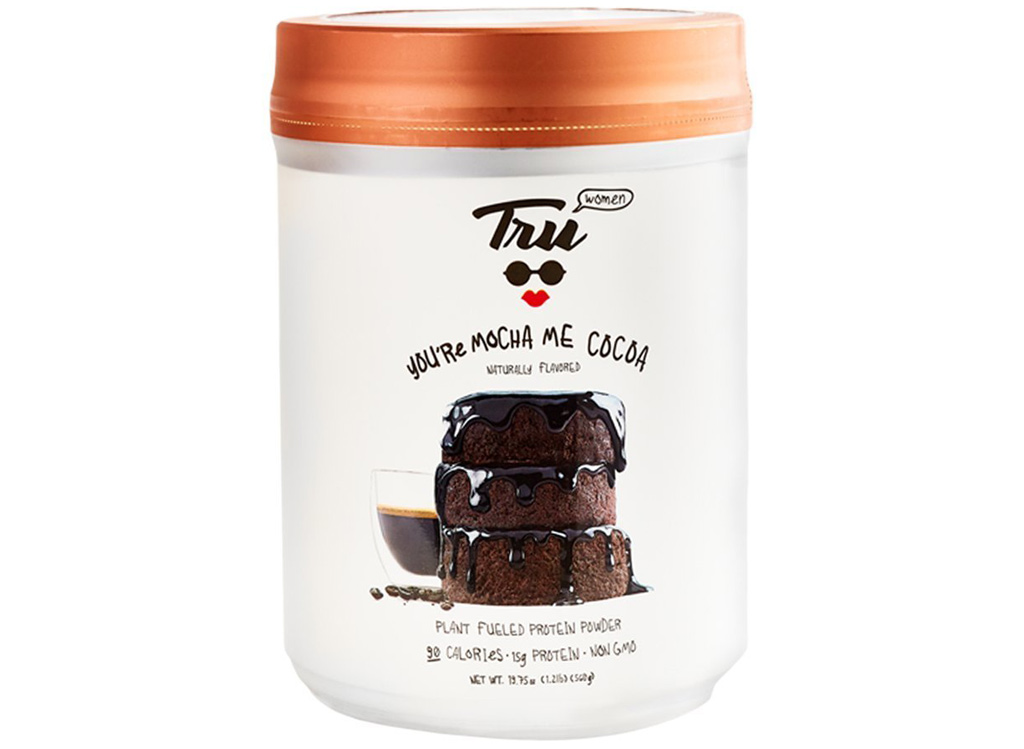 For a low-carb, high-fiber protein powder that will keep you full and fueled post-workout, choose Truwomen's plant-based tub. Thanks to its velvety rich texture, the mocha-chocolate flavor is a hit among vegans and omnivores alike.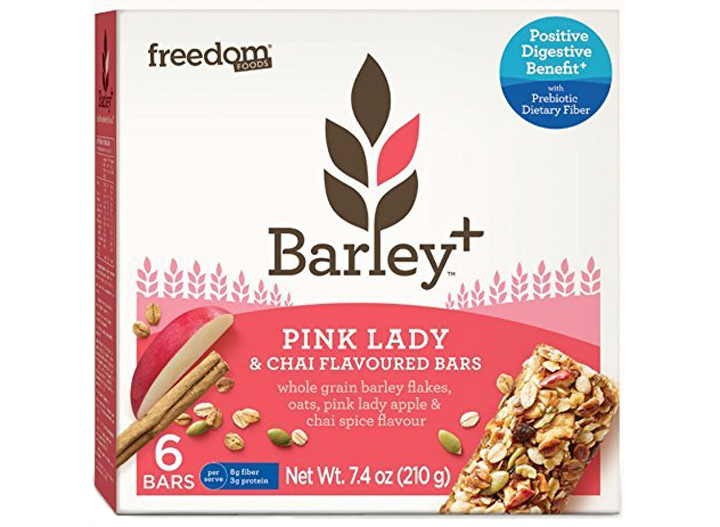 This subtly sweetened tea-spiced bar makes for a tasty and quick breakfast when you're short on time or on-the-go. It's packed with an impressive 9 grams of prebiotic fiber to improve gut health and keep you full for longer.
A literature review published in the journal Chinese Medicine asserts that green tea can protect against obesity, type 2 diabetes, and coronary disease. Reap the benefits by blending this organic, culinary-grade matcha powder into baking mixes, smoothies, or just stir a scoop into piping-hot water for an antioxidant-packed brew.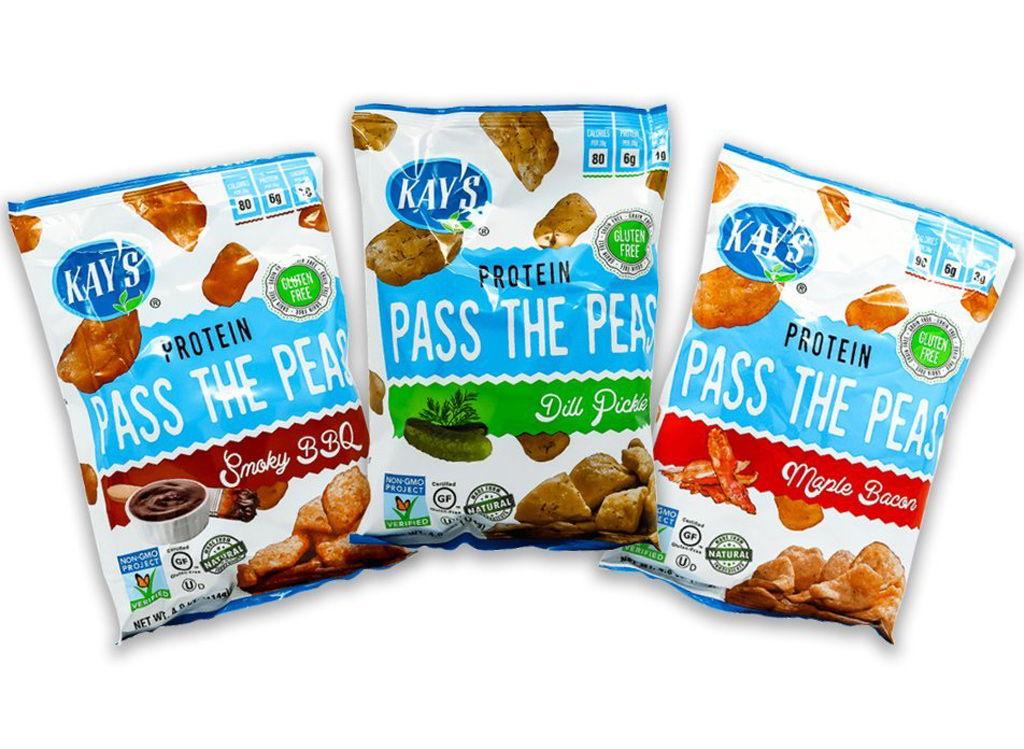 A blend of pea protein, chickpea flour, paprika, and smoky spices lend this snack a potent protein punch and a bright, tangy flavor. Try the briny Dill Pickle flavor and balanced Maple Bacon.
Craft a fruity acai bowl, bake protein pancakes, and prep a post-workout shake with this versatile vanilla protein powder. Hemp, pumpkin seeds, and peas provide 18 grams of protein while vanilla bean and Madagascar cinnamon lend the blend a warm and rich flavor.
Start your day with one of our best foods for heart health and reap oatmeal's cholesterol-lowering benefits bright and early. These steel-cut oats are a good source of fiber and are super versatile, so you can feel free to experiment with your favorite toppings or meal prep a batch of overnight oats.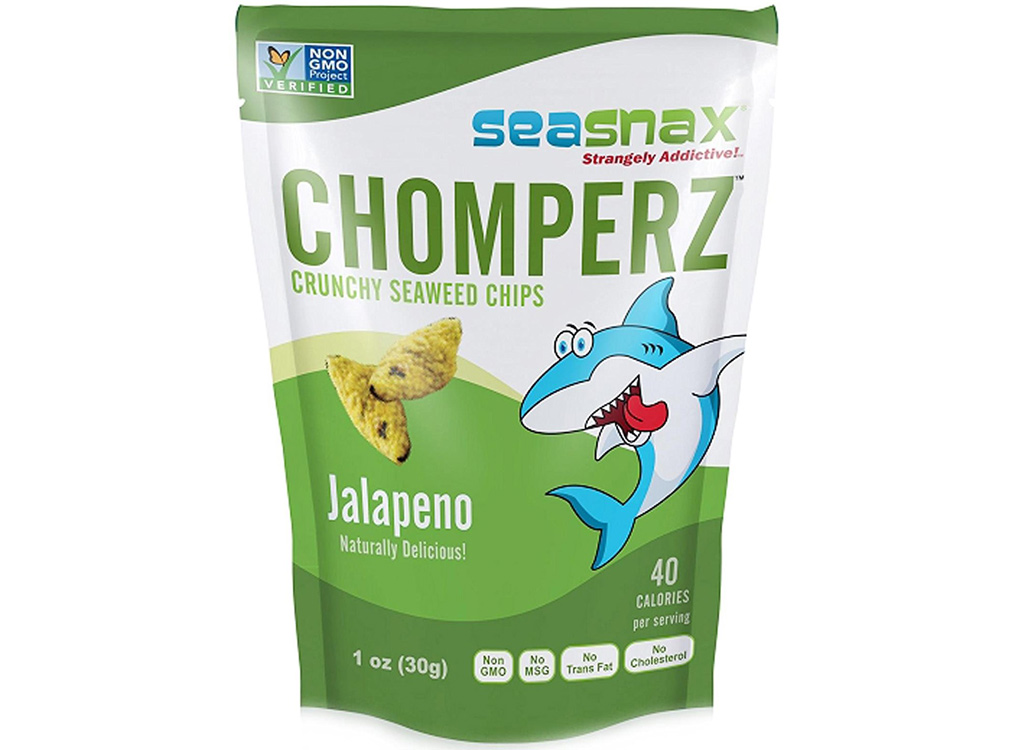 Seeking a satisfying crunch sans the calories? This crispy seaweed snack will become your new addiction. A one-ounce serving packs in about half the calories and fat than regular potato chips do, plus four times the muscle-building protein!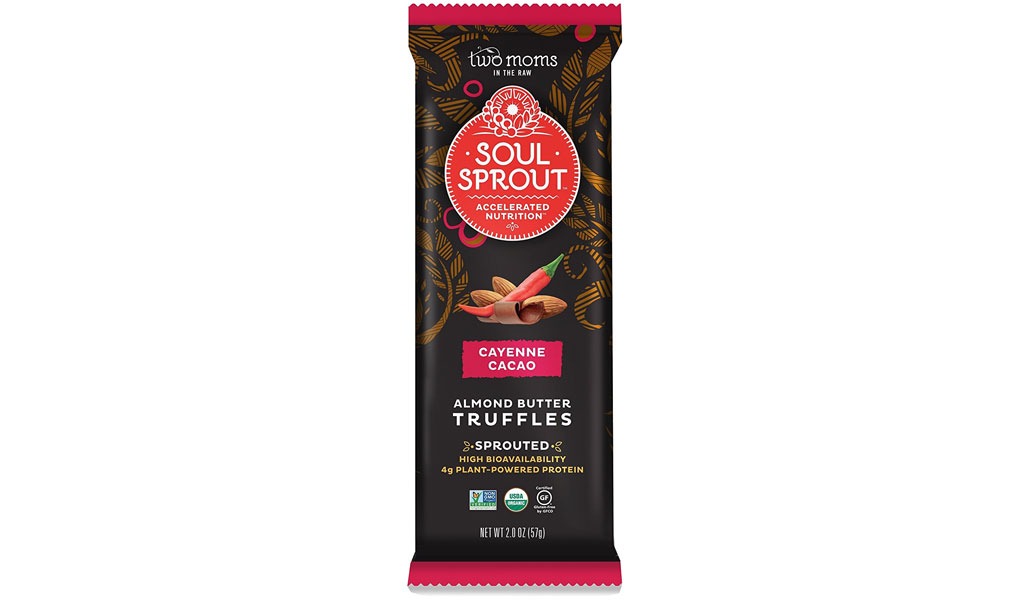 Unlike your average chocolate truffle, this raw treat comes with a kick. Soul Sprout is crafted with sprouted nuts and seeds, which pack in more bioavailable vitamins and nutrients, so you can feel good about indulging in this after dinner.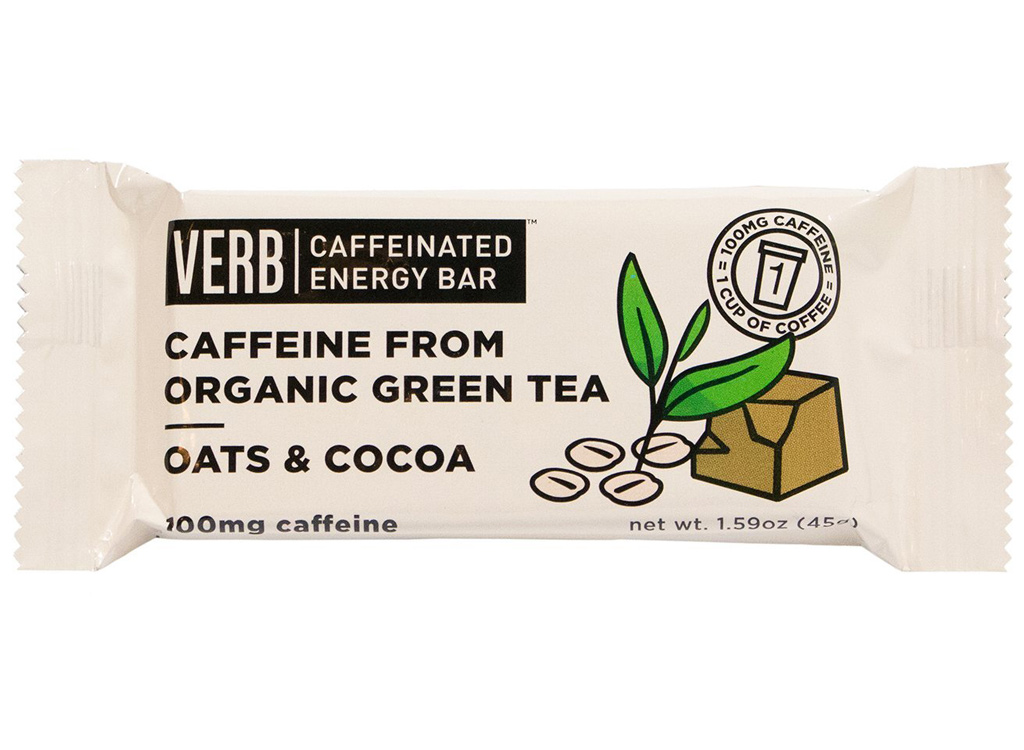 Instead of forcing down a tall mug of coffee before your HIIT sesh, opt for this portable edible energy. Each bar contains just eight clean ingredients and 100 milligrams of green-tea-sourced caffeine—that's about the amount in one cup of joe.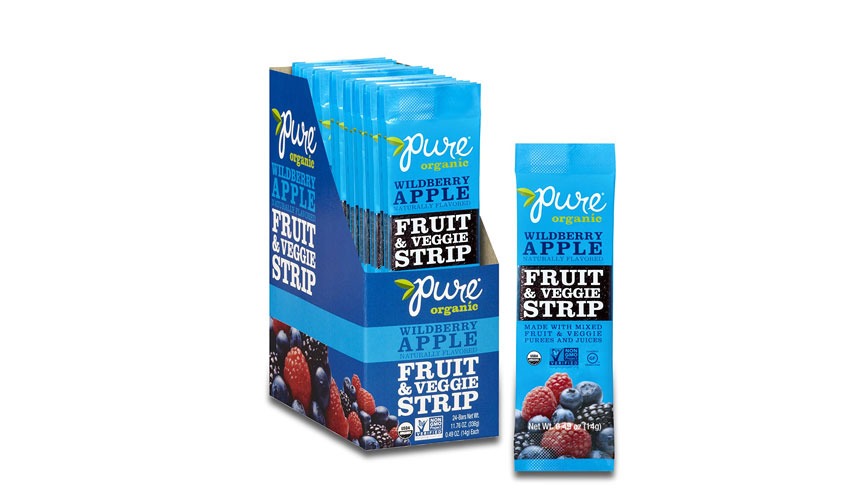 Swap the Laffy Taffy in your kids' lunchboxes for these organic fruit and veggie strips. This chewy snack is sweetened with fruit juice rather than high fructose corn syrup and is vegan and gluten-free.
Clocking in at 11 grams of muscle-maintaining plant protein and 7 grams of fiber coming from chia seeds, quinoa, oats, and peas, this bar makes for an ideal post-workout snack or afternoon slump-buster.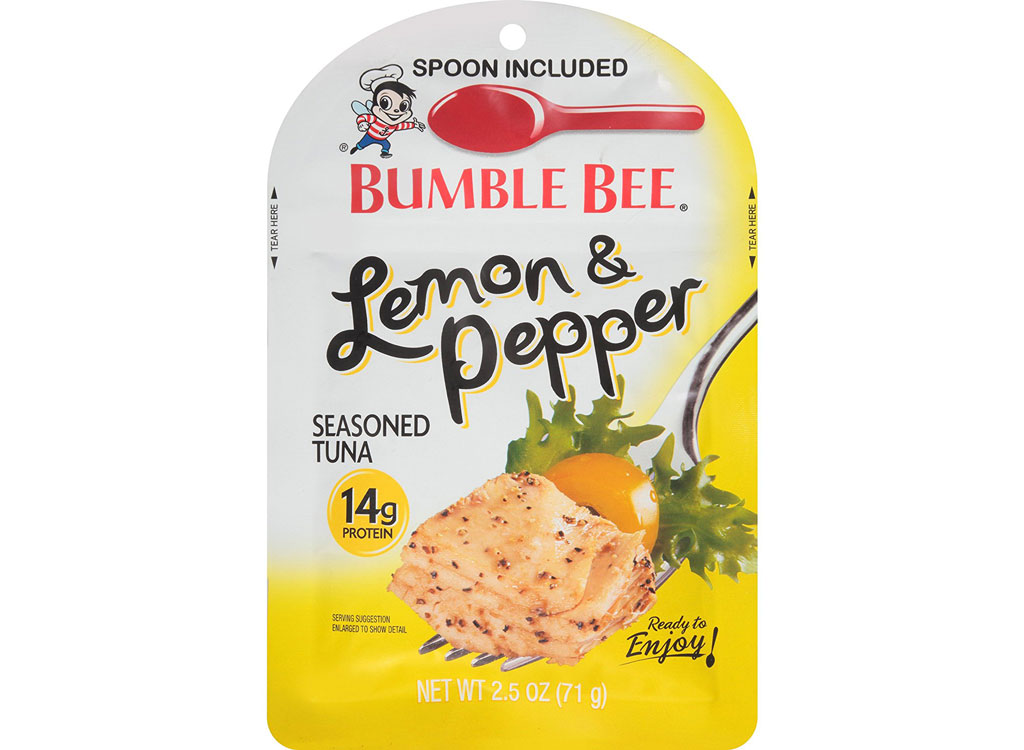 For a portable pick that's under 200 calories, you can scoop up this omega-3-rich tuna snack that doesn't require a pesky can opener.
Cheese lovers, add this organic snack to your cart pronto. Annie's cheddar squares are baked with real cheddar, whole wheat, and paprika for a crunchy snack that's sure to satisfy.
Unlike those blue-packaged chocolate chip cookies, this better-for-you dessert will help you beat the bulge. If you split a Munk Pack cookie with a friend, you'll score 9 grams of blood-sugar-stabilizing protein and 3 grams of fiber.
$7.96 per pack on Amazon Prime
For a sweet and salty snack that satisfies as well as it satiates, reach for this fruit, cheese, and nut medley.6254a4d1642c605c54bf1cab17d50f1e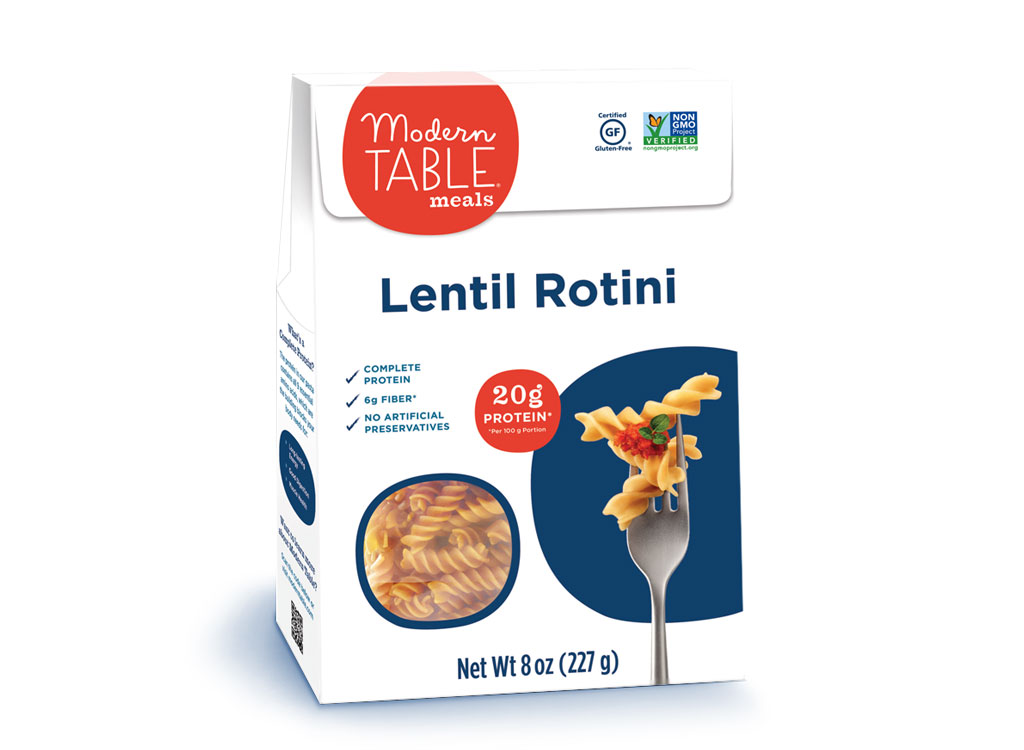 Upgrade your weekly pasta primavera by swapping wheat noodles for Modern Table's lentil variety. It fills you up with 11 grams of plant-based protein and is ready to slurp in 15 minutes or less!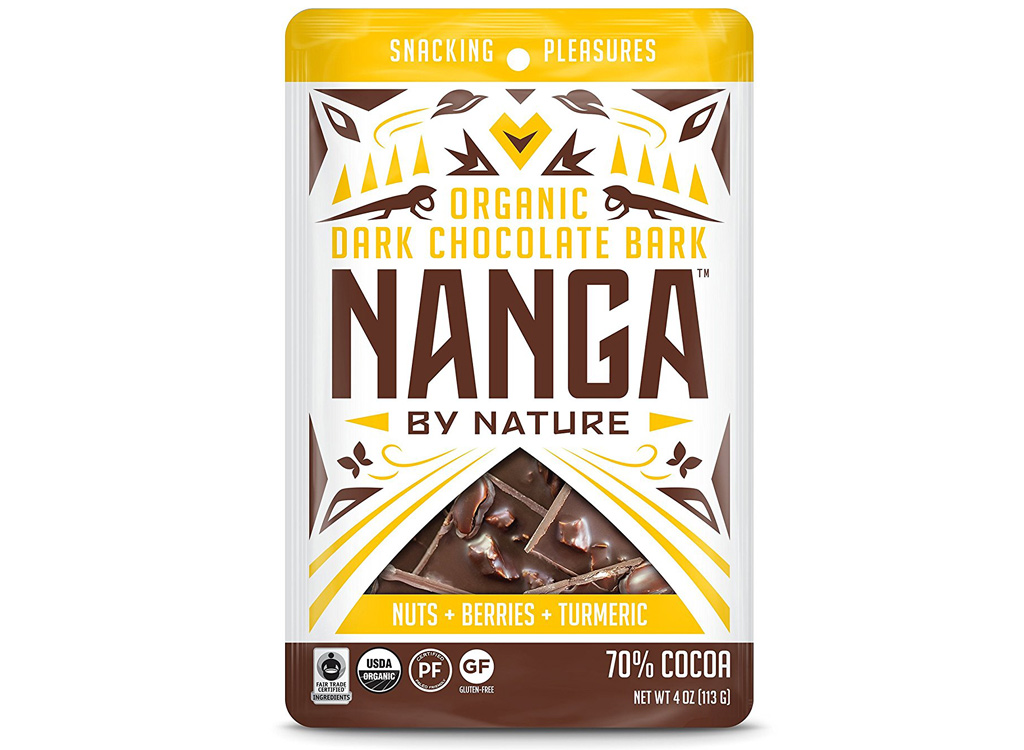 Confectioned with smooth fair-trade chocolate, spicy turmeric, organic almonds and pecans, this artisanal snack's flavors are truly authentic to its ingredients. Plus, each bite is Paleo- and vegan-friendly.
Lo and behold a muffin that won't widen your muffin top. The first three ingredients—zucchini, carrots, and egg whites—lend this breakfast treat a stellar nutritional profile, providing 50 percent of your daily recommended flu-fighting vitamin C and 20 percent of your daily value of anemia-busting iron. Pair a hot muffin with a scoop of vanilla Halo Top to recreate your favorite dessert.
Whip up a quick scramble or sautee protein-rich tofu with veggies for an effortless weeknight dinner. We like that House Foods' tofu is non-GMO and organic, two important attributes you want to check for when buying soy products.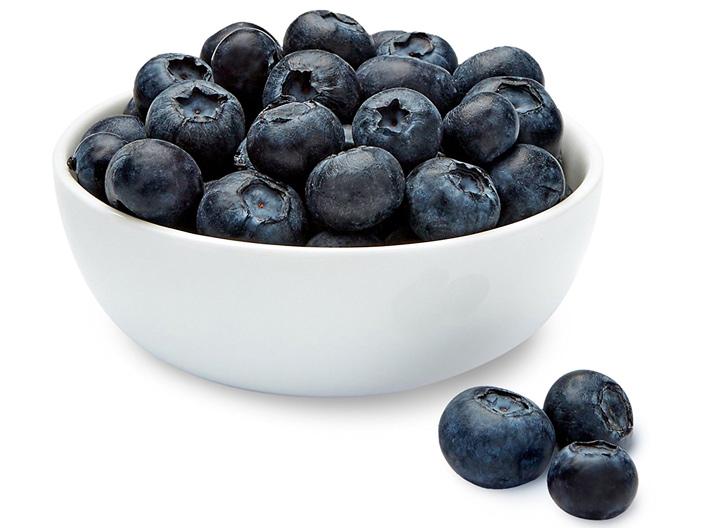 Blueberries are low in calories and loaded with free-radical-fighting anthocyanins and are a solid source of vitamin K. Vitamin K plays a key role in preventing blood clotting and osteoporosis.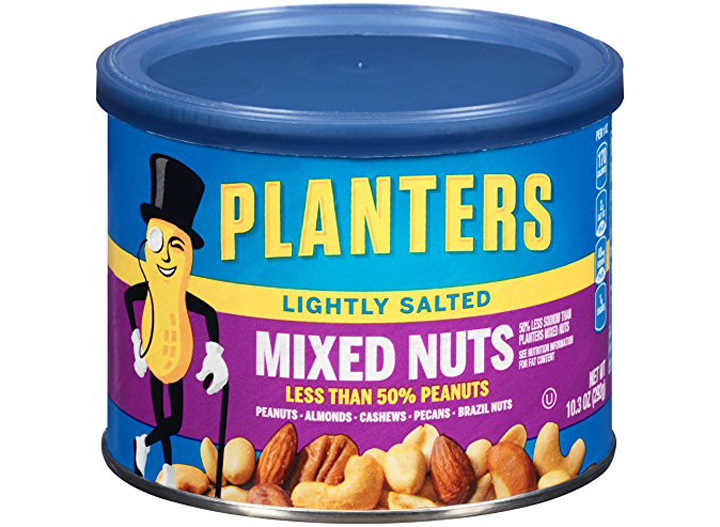 Brimming with peanuts, almonds, cashews, brazil nuts, hazelnuts, and pecans, this nut blend provides a nutritional triple threat of healthy fats, filling fiber, and metabolism-boosting protein. Nosh on these low-sodium nuts on their own or toss them into a smoothie to add bulk.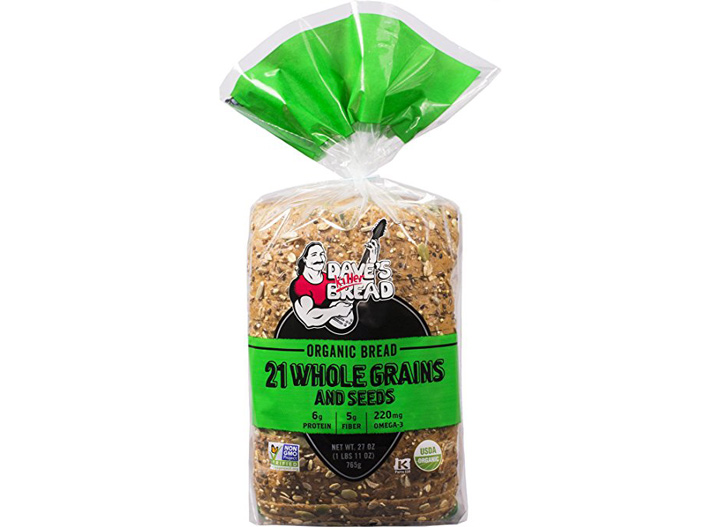 Stack a slimming sandwich with grilled chicken breast, fresh tomatoes, crunchy spinach, and Dave's jam-packed bread. This loaf features 21 superfoods such as organic flaxseed, pumpkin seeds, rye, millet, Kamut, and quinoa.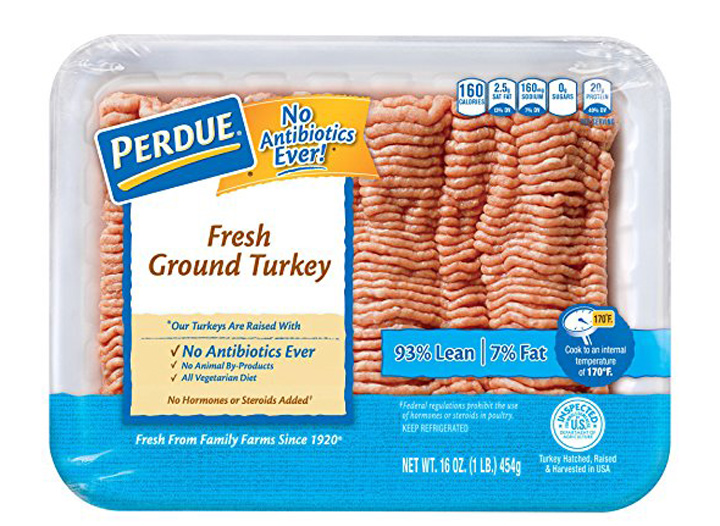 For a satisfying and slimming meatball dish, combine lean ground turkey meat with chopped cilantro, parsley, and onion and spice with paprika, turmeric, salt, and pepper. Place the meatballs in a deep pan with sauteed onion and homemade marinara sauce and cook until done. Serve the protein with veggie-based pasta or riced cauliflower to keep your dinner light.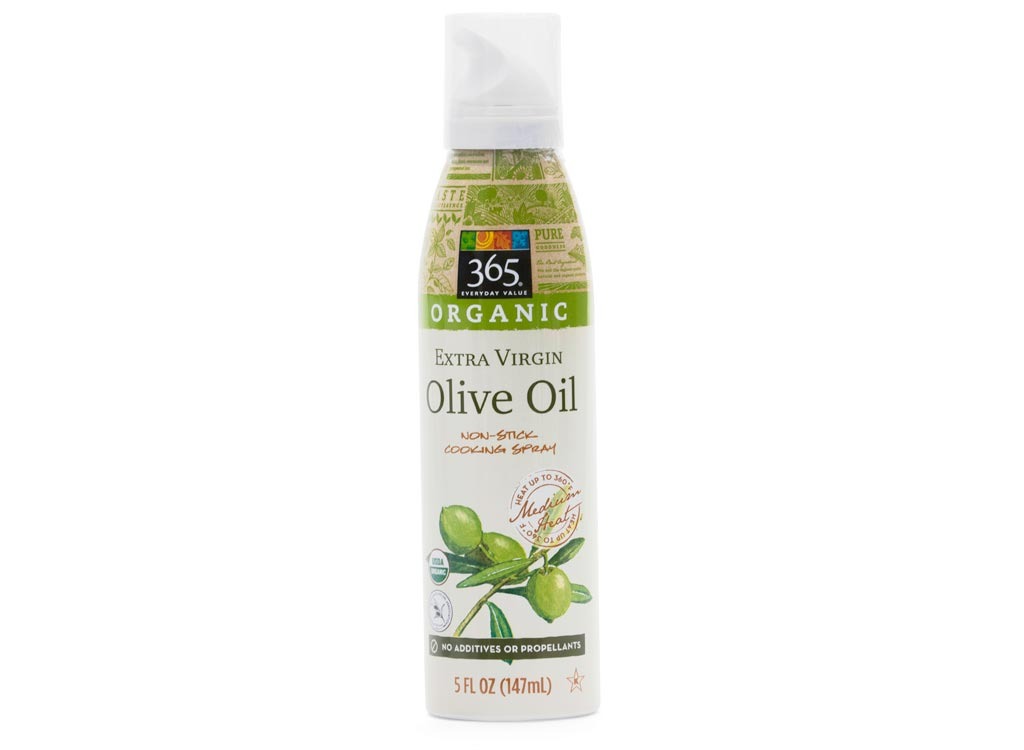 If you're trying to slim down and get lean, try alternating between frying your eggs in olive oil and using this zero-calorie spritzer. You won't find any sketchy additives or chemicals in this organic non-stick spray.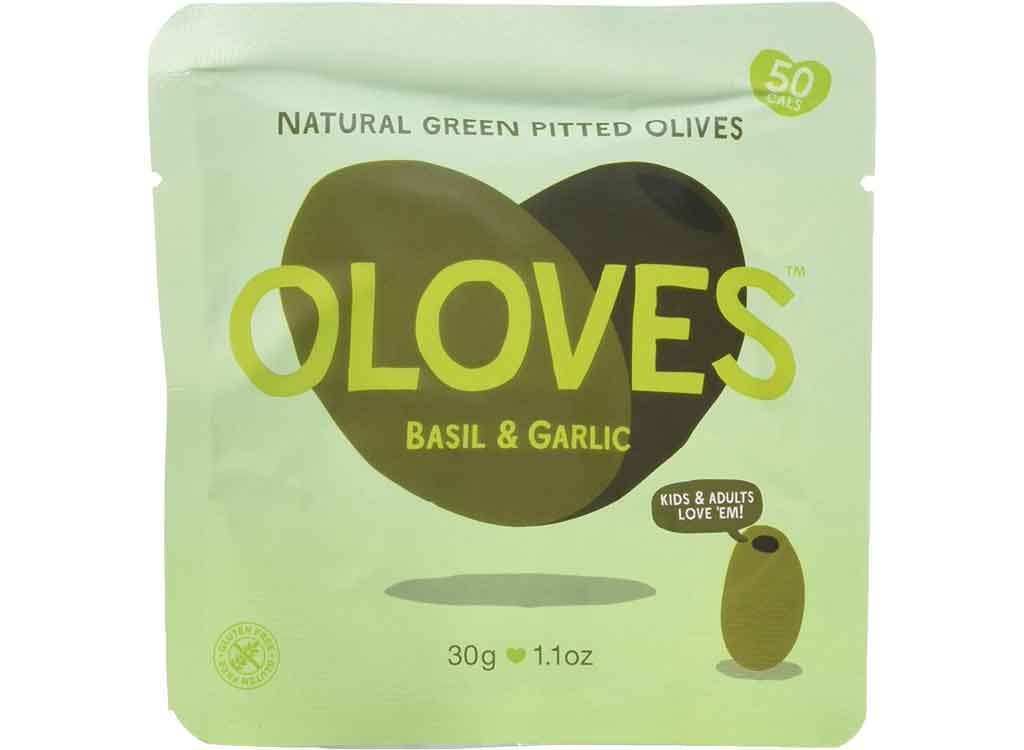 Olives are a wonderful source of both healthy fats and vitamin E, which work to keep your skin and locks lush. Most of the stone fruit's (yep, olives are fruits!) fat comes from oleic acid, an omega-9 fatty acid that has been linked to improving insulin sensitivity and blood circulation.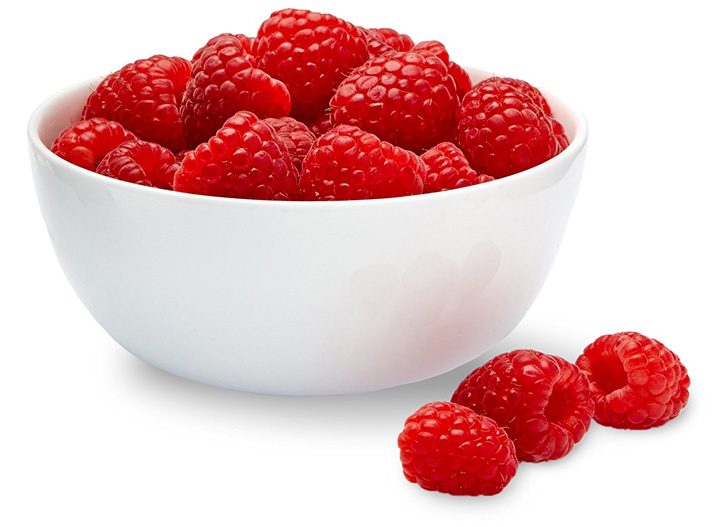 To help ward off diabetes, lower blood sugar levels, prevent cancer, and nip inflammation in the bud, toss a handful of raspberries into your salad or mash them onto a peanut butter sandwich for lunch.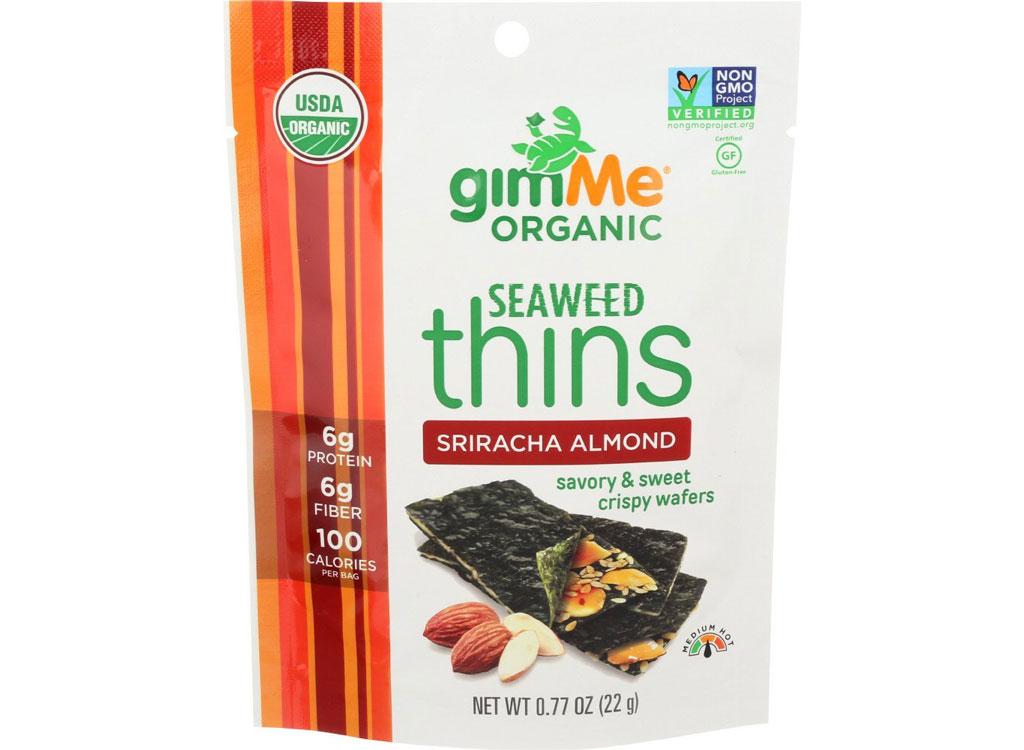 We love these pre-portioned snack bags because they pack in 6 grams of fiber and protein each, are low in sugar and salt, and—get this—only 100 calories! These sweet and savory layered seaweed crisps are sure to kick potato chip cravings straight to the curb.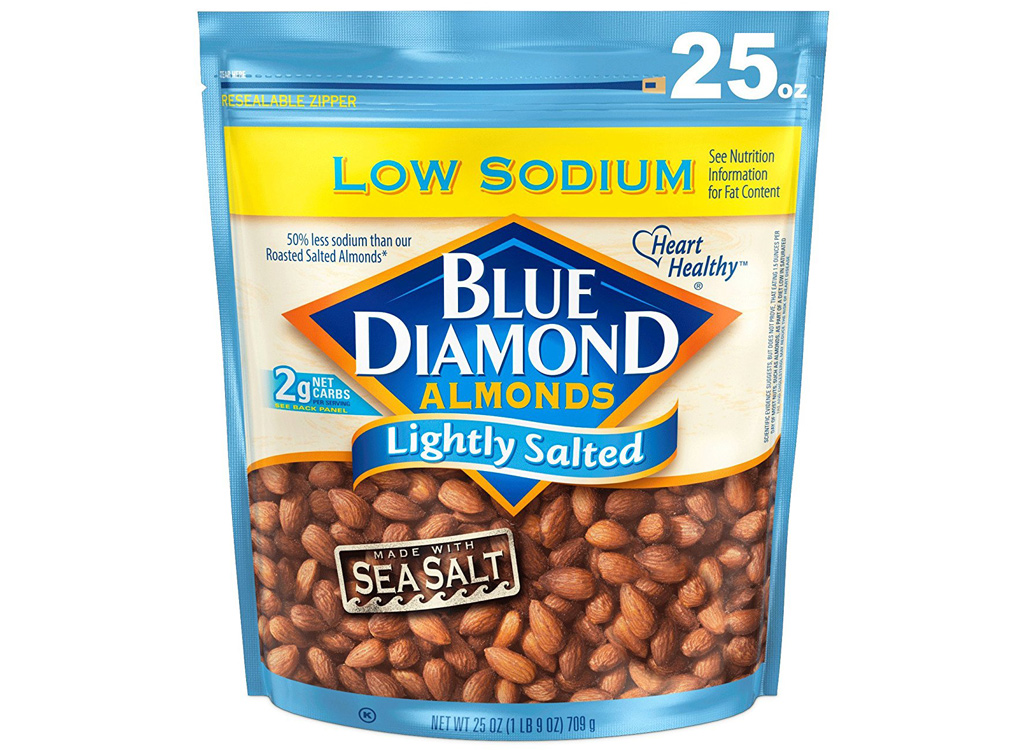 Almonds are rich in the amino acid L-arginine, which has been shown to improve blood flow, lower blood pressure, and boost fat loss.
Skip the store-bought stuff and stir up a homemade guac at home. Avocados are filled with skin-loving vitamin E, bone-protecting vitamin K, and cardioprotective potassium.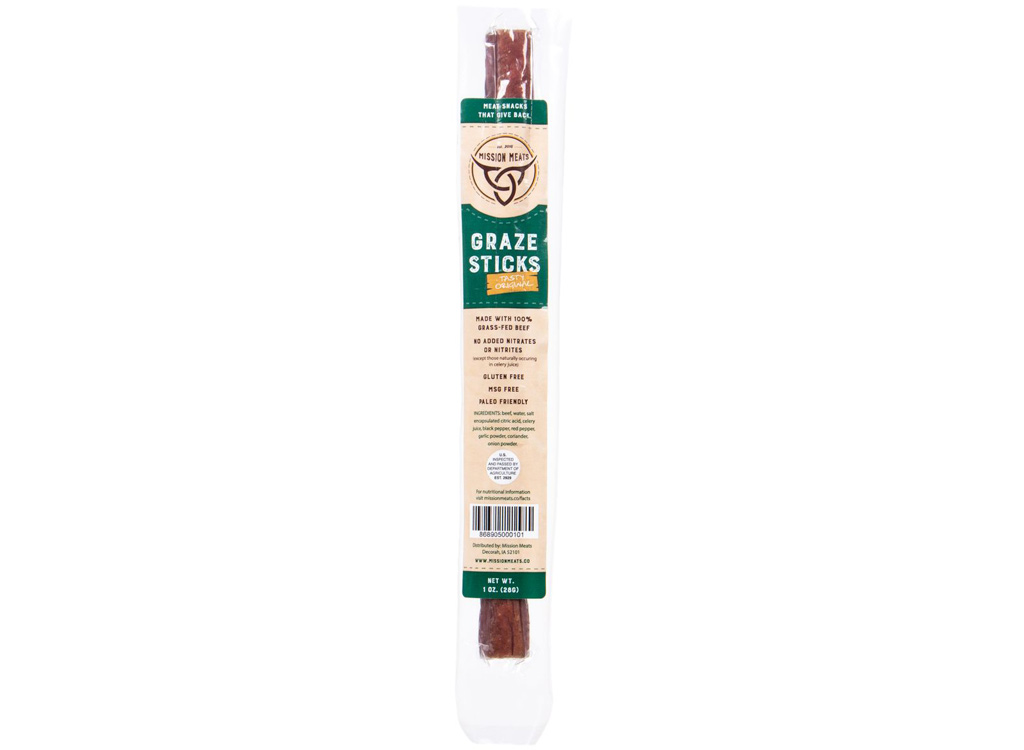 These snackable beef sticks are grass-fed and finished as well as nitrate- and nitrite-free for a truly wholesome nosh. Whether you're going keto, Paleo, trying Whole30, or just looking to add more protein to your diet, these graze sticks are a perfect pick.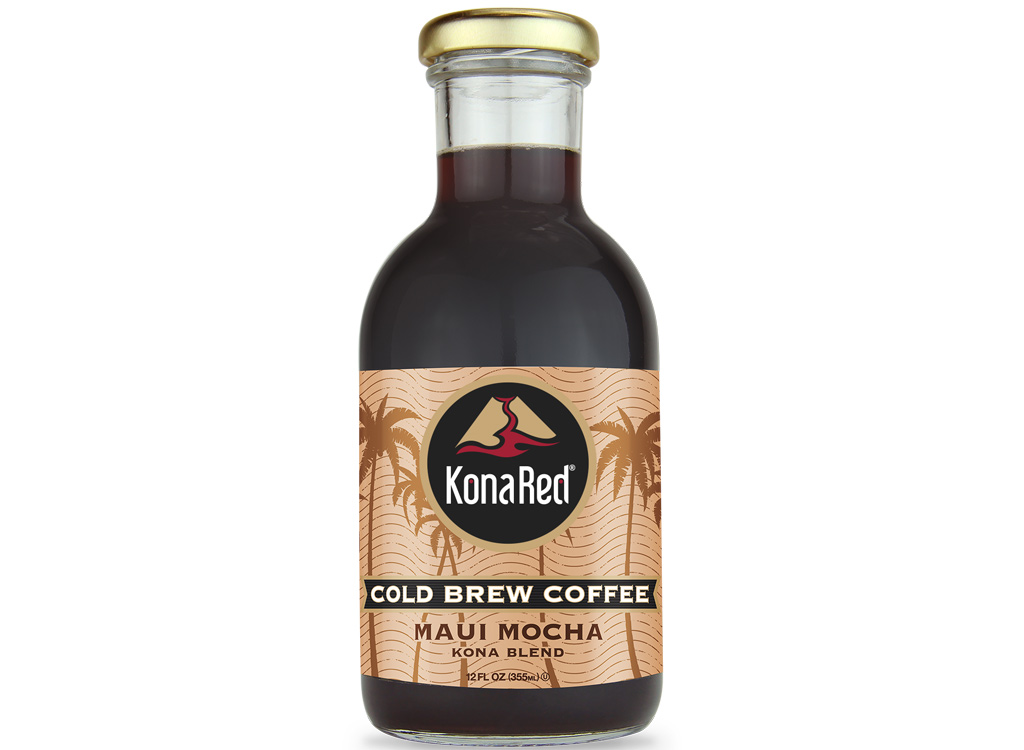 If you're tired of religiously shelling out cash at the coffee shop, opt for grabbing a case of this ultra smooth, cocoa-hinted cold brew. KonaRed is less acidic and boasts significantly less sugar than most bottled cold brews, and the high caffeine content is sure to keep you perky and productive.
Trying to tone up but can't seem to shoo away Sunday pancake cravings? Whip up a batch of flapjacks with this better-for-you mix that's loaded with protein and has enough fiber to keep you full past lunchtime. For more ways to add protein to your diet, don't' miss these 25 Ways to Increase Your Protein Intake.
With real ingredients such as aged Parmesan and aromatic rosemary, Quinn Snacks creates a truly delicious snack that's as good for you as it tastes. And unlike most microwaveable bags, this pick is free of chemical coatings, plastic, and additives.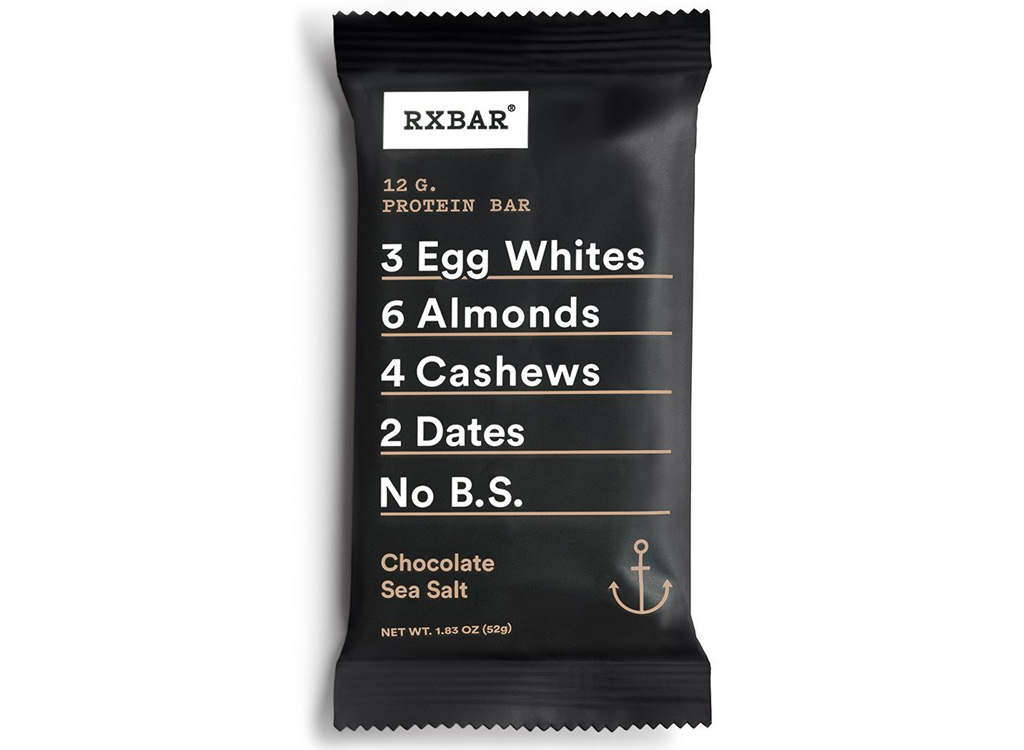 This best-selling bar is made with just eight squeaky-clean ingredients: egg whites, dates, almonds, cashews, chocolate, cocoa, sea salt, and natural flavors. The portable snack is packed with 12 grams of protein and 6 grams of fiber for all-day energy and an irresistible salted cocoa flavor. It's also on our list of the 13 Best Protein Bars for Women.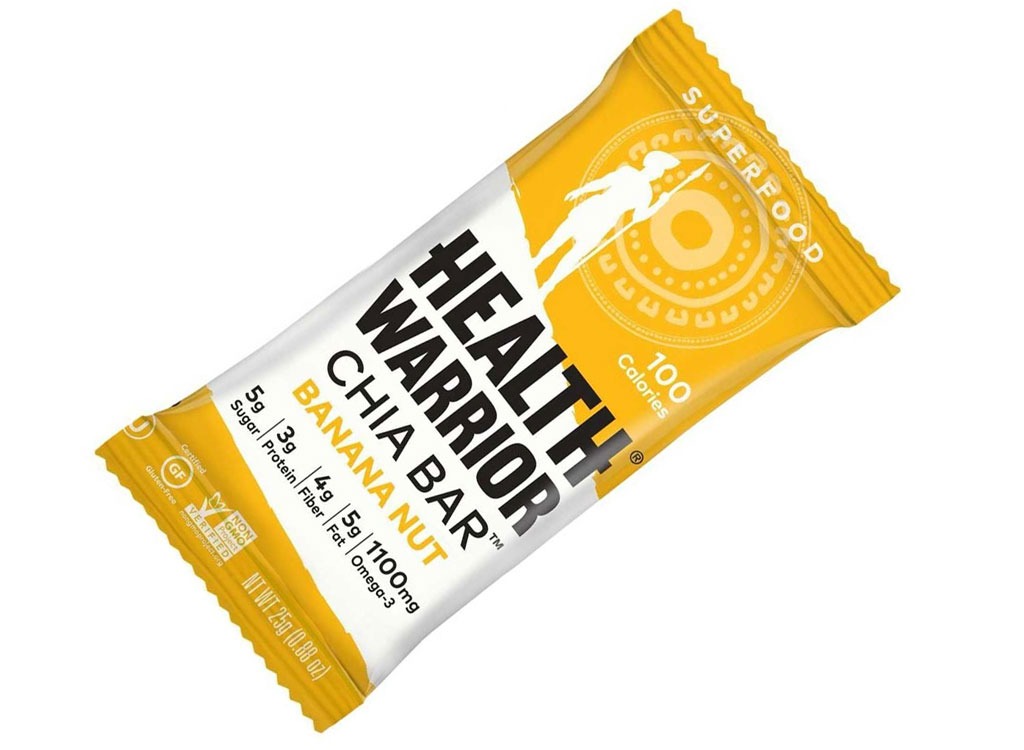 For a bar that tastes just like banana bread, throw Health Warrior's chia-based bite into your bag for an on-the-go pick-me-up. For just 100 calories, you'll get 1,100 milligrams of heart-healthy omega-3s and 4 grams of satiating fiber.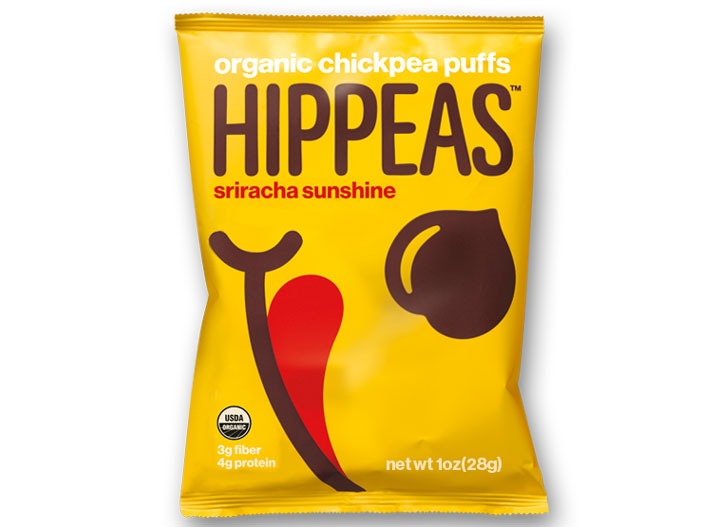 The first ingredient, organic chickpea flour, lends this nosh a potent protein punch and added dose of fiber. These puffs are spiced with paprika, jalapeno, and garlic for a mild kick.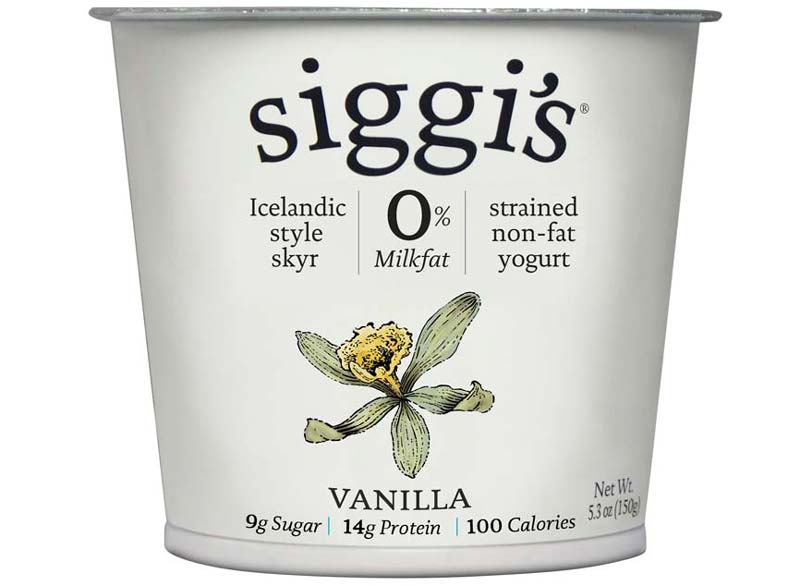 You wouldn't' believe that Siggi's deliciously thick skyr is completely void of fat. When you're in need of a light snack to hold you over until suppertime, reach for this subtly sweet yogurt that's flavored with Madagascar bourbon vanilla and a hint of agave.
Rife with anemia-preventive folate, cold-busting vitamin C, fiber, and sleep-inducing serotonin, this underrated fuzzy fruit should score a permanent spot in your fridge.
$0.99 per medium fruit on Amazon Fresh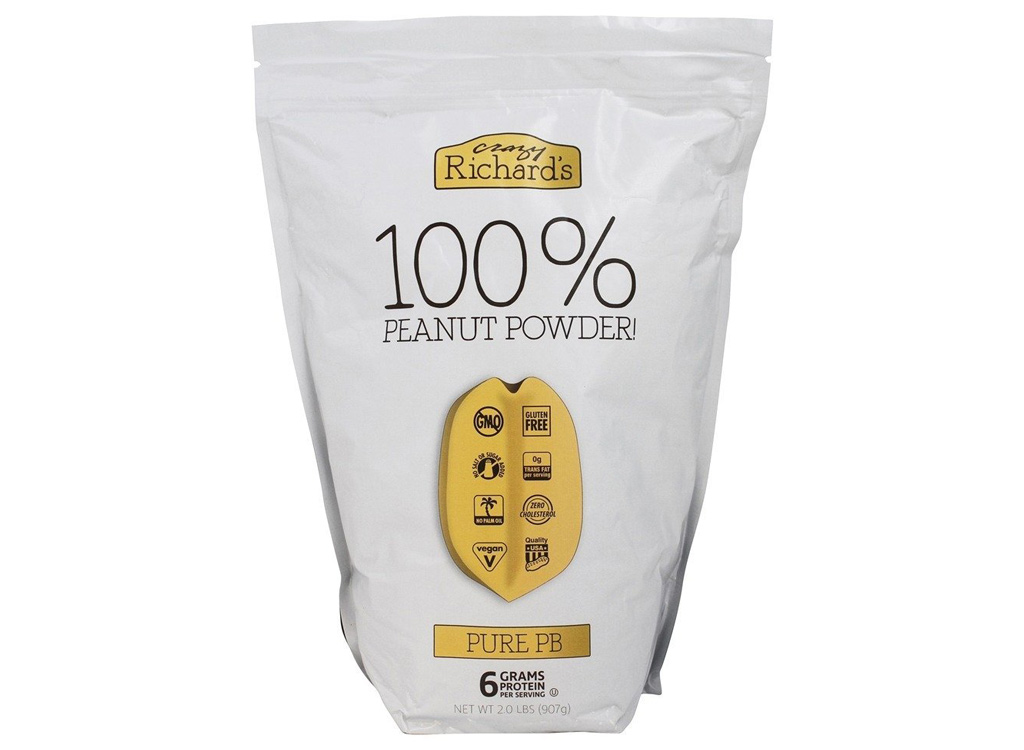 Although peanut butter lends your smoothies a velvety texture, it often also adds more calories than you'd like to slurp up. Instead of spooning the spread into your blender, ry stirring two tablespoons of this one-ingredient peanut powder into your protein shake to rack up the protein count, maintain that coveted nutty flavor, and cut down about 150 calories.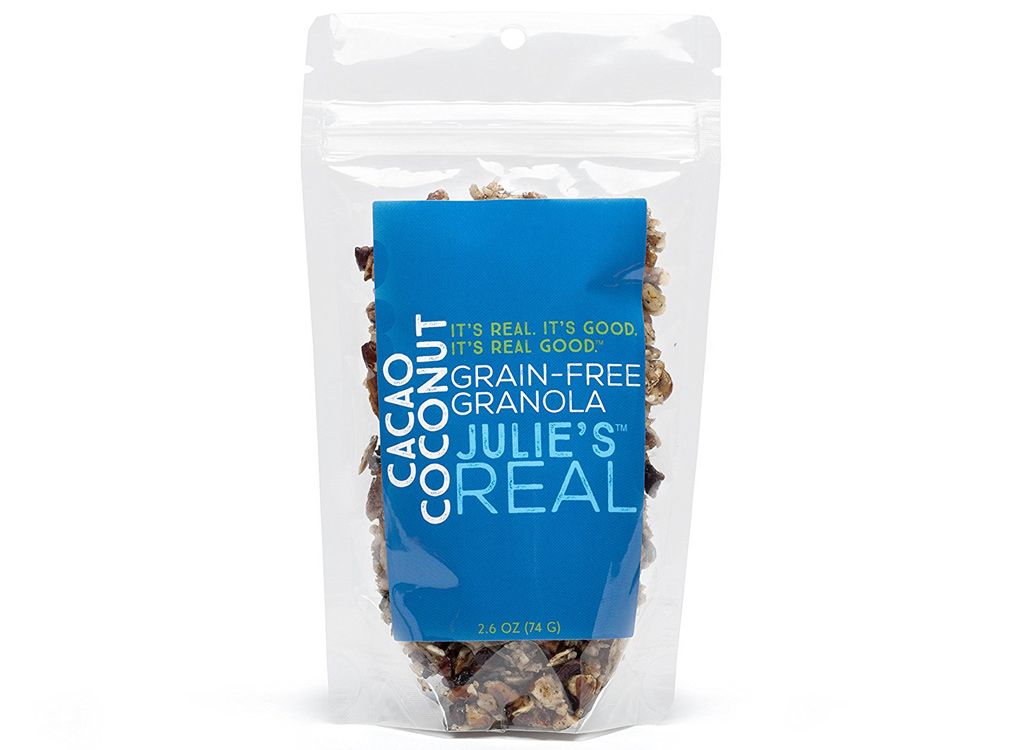 If you suffer from celiac disease or a gluten intolerance and miss munching on granola, opt for grabbing a handful of Julie's Real chocolate- and coconut-infused chunks. It's made of wholesome Paleo and non-GMO ingredients such as almonds, pecan, vanilla beans, and cacao nibs that deliver plant-based protein and fiber, as well as healthy fats.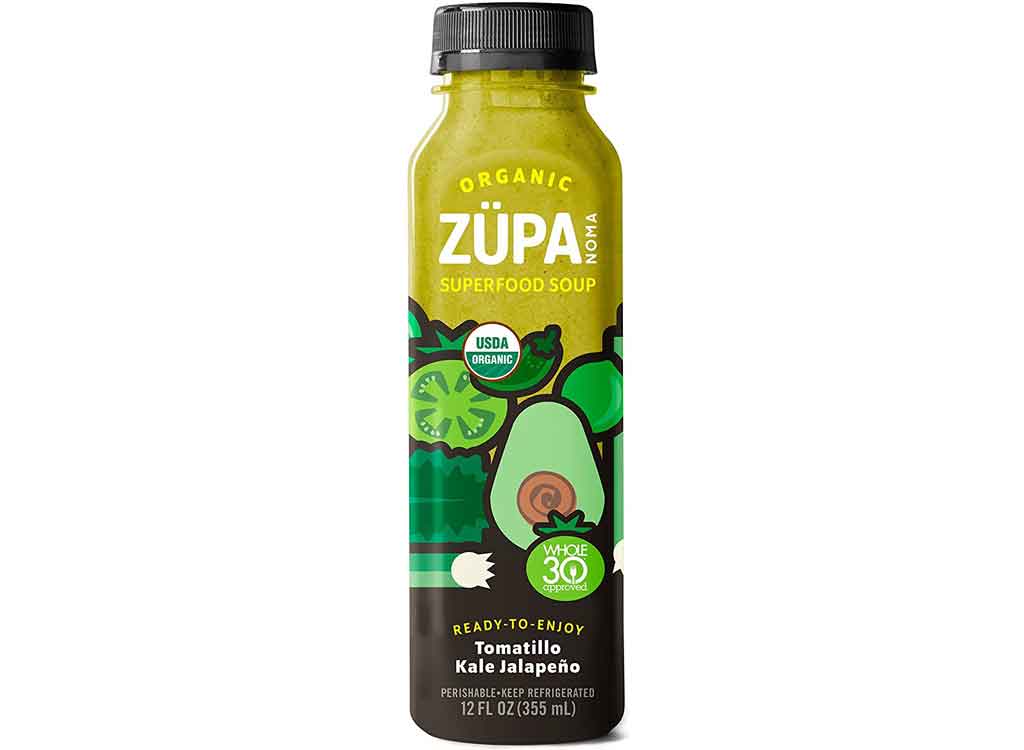 Blended with creamy avocado, zesty jalapeno, and hydrating cucumber, among other organic produce, this chilled soup is perfect for clean, on-the-go nutrition.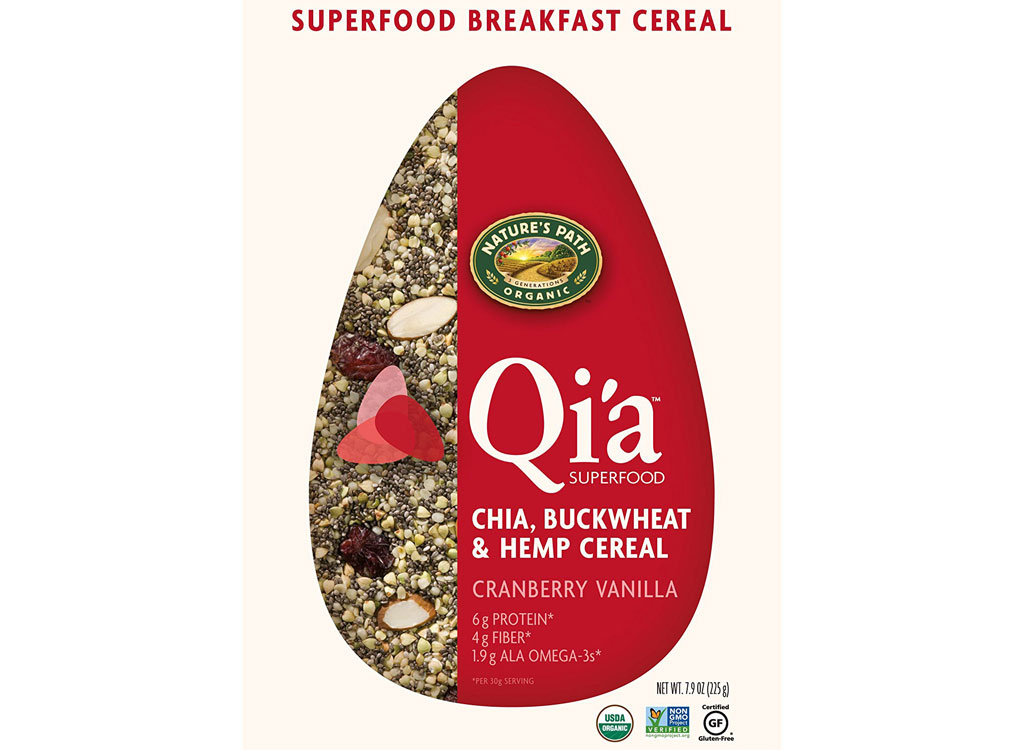 Enjoy long-lasting energy by topping a parfait, smoothie, or oatmeal with Nature's Path Organic superfood cereal, packed with chia seeds, buckwheat, and hemp.
Rosy-fleshed watermelon is loaded with lycopene, a carotenoid that protects the skin from the sun's harmful UV rays and slashes your heart disease risk. For a refreshing summer salad, cube some watermelon and mix with fresh mint and full-fat feta cheese.
These parsley-, onion-, and garlic-spiked swiss cheese wedges perfect when you're craving a creamy snack that doesn't sneak in a ton of calories. For just 35 calories a wedge, you can shmear The Laughing Cow on whole-grain crackers or keep it light with chopped veggies.
Skip the OTC meds and opt for garnishing your recipes with cilantro. This herb has been shown to relieve IBS symptoms, beat the bloat, and alleviate an overactive gut.
April Benshosan
April is a born-and-raised Brooklynite who has a passion for all things health, wellness, and tastebud-related.
Read more about April