We Tasted 10 Green Tea Brands & This Is the Best!
This is the best green tea at the store.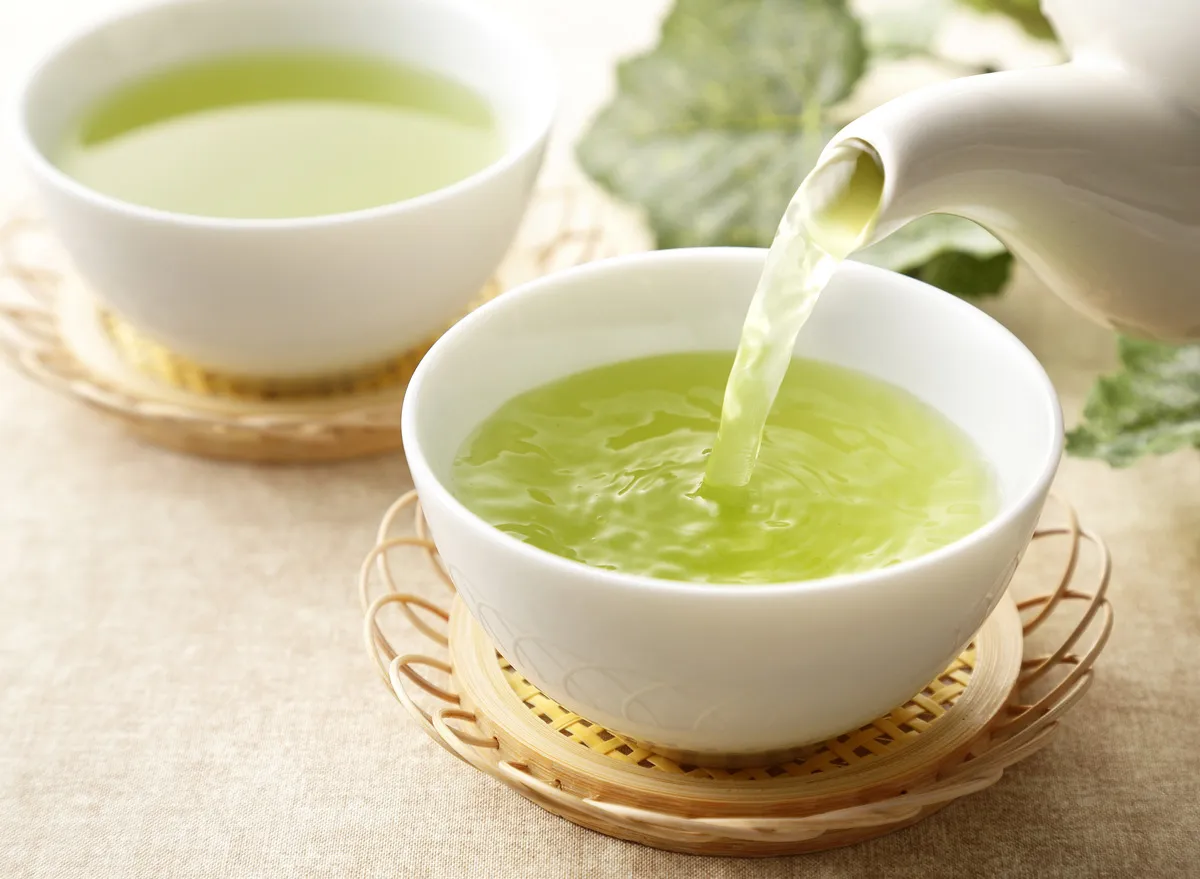 This post contains affiliate links. If you use these links to buy something, we may earn a commission.
Green tea is one of the most popular types of tea, and its popularity has only grown in recent years. In addition to being tasty, it provides a caffeine boost that's perfect for people who need some help in the energy department but aim to either reduce their coffee intake or stay away from it altogether.
Plus, the health benefits of green tea are incentive enough to drink a cup a day or, at the very least, have it on hand in your pantry. It's rich in antioxidants, and recent studies have indicated that green tea may reduce the risk of stroke, cancer, and cardiovascular disease.
But, of course, not all brands are created equal. We tried 10 different green tea brands to find the best-tasting one; here's how they stacked up, ranked from worst to best.
And if you're more a coffee person, check out The Best & Worst Coffee Brands in 2021—Ranked!
Good & Gather Organic Green Tea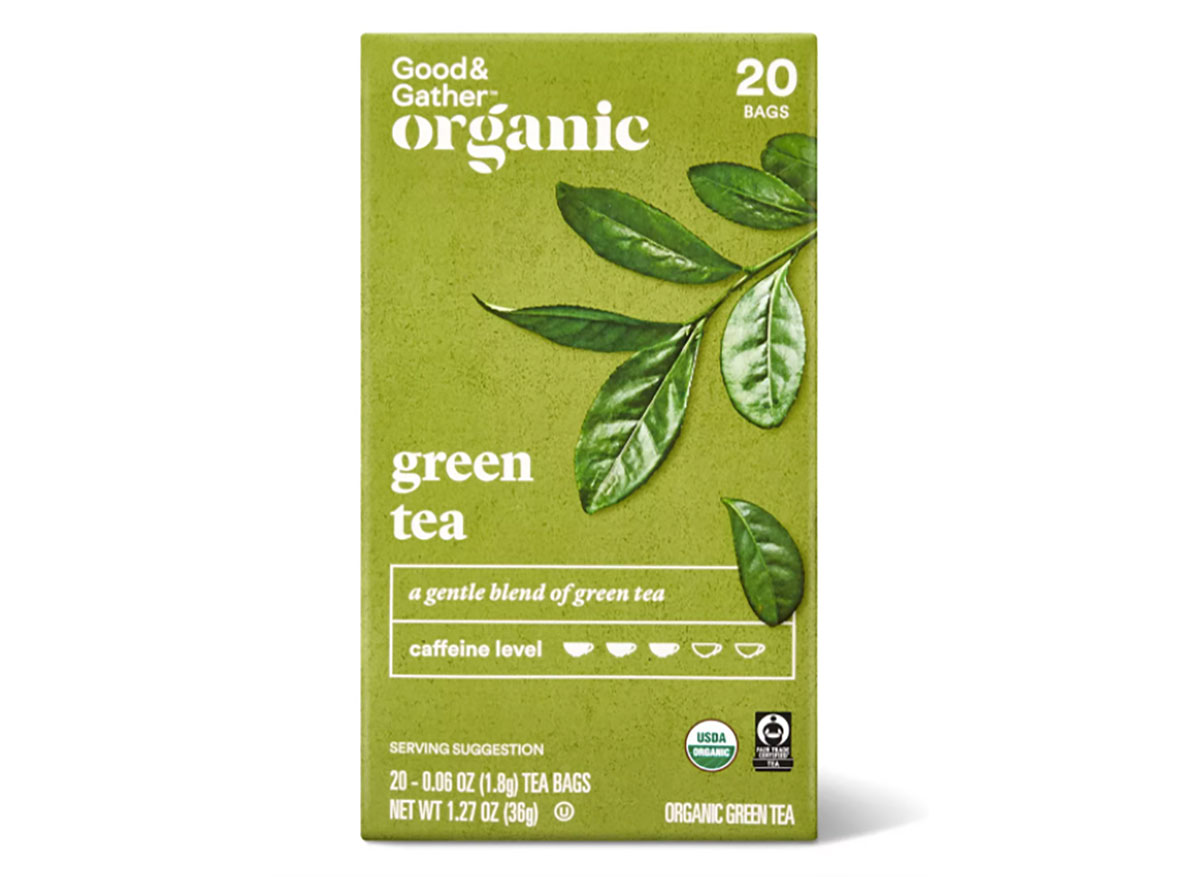 Even Target misses the mark every once in a while. We like the price point of this tea, but that's about it. It has a bitter taste to it, and when we tried to improve it with our various sweeteners of choice, it didn't have much of a taste at all. Good & Gather has many great products, but this isn't one of them.
And for more, sign up for our newsletter to get daily recipes and food news in your inbox!
Yogi Super Antioxidant Green Tea
Yogi has a great reputation, but we grabbed a box of tea bags because we needed a refresher on what exactly we love about it. We fully expected this brand to be towards the top of the list, but the taste was nothing like any of us remembered it.
The tea itself had an unpleasant, citronella-like flavor, and it left a strange aftertaste to boot. In fact, it was so different from what we remembered that we looked into the matter further. Reviews from over the past few months overwhelmingly show that Yogi drinkers had the exact same issues with the taste and believed the recipe had changed. The brand confirmed that the recipe itself has not changed, but crop variations can impact the flavor. According to Yogi, the COVID-19 pandemic lead to a disruption in the supply chain and they're getting back on track.
We'll happily give them another try in a few months, but as of right now, we don't recommend buying this brand, especially when there are so many other great green teas out there.
MarketSpice Emperor's Green Tea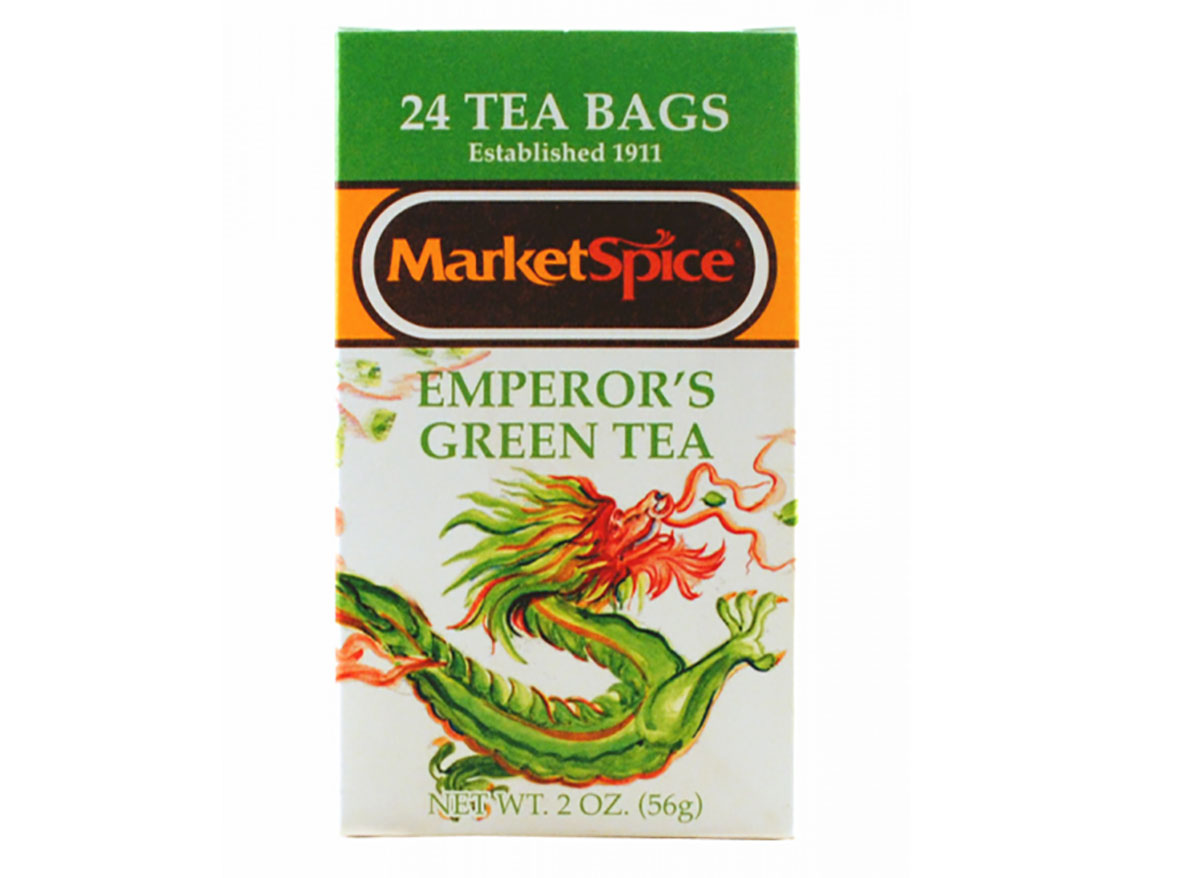 The taste and quality of MarketSpice's green tea are similar to many of the brands that ranked higher on this list. However, its price point is significantly higher. We found a number of green tea brands that are either comparable or superior in both quality and taste that can be purchased for a much more reasonable price, so for that reason, we wouldn't recommend MarketSpice.
O Organics Green Tea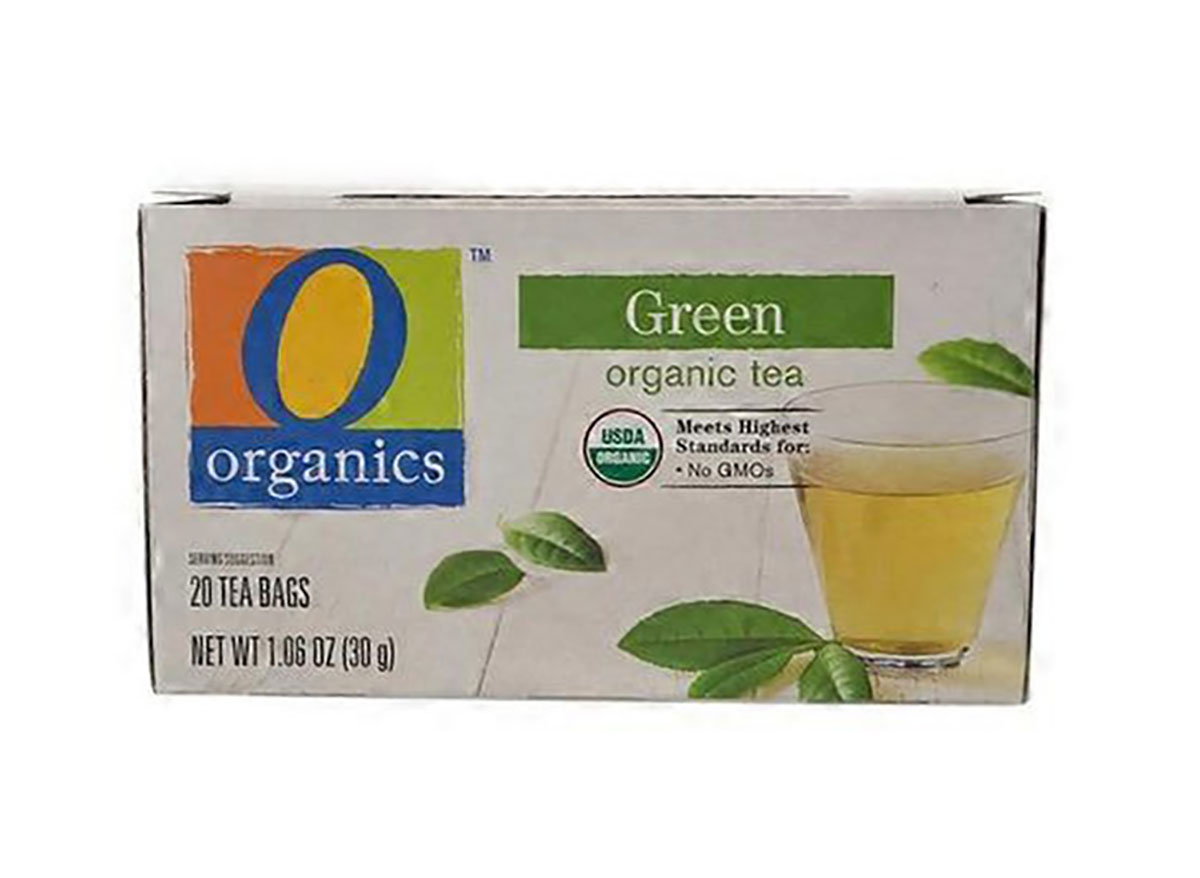 We love to drink organic tea when possible, and we'd rate this brand as good but not great. Its flavor isn't rich enough for our taste, and we spent a lot of time trying to find the perfect sweeteners, creamers, and milks to give it some more taste. Of course, most people have their go-to favorite sweeteners that they add to their tea drinks, but the taste of the tea itself should be able to stand on its own, rather than leaving buyers with the task of finding ways to make it more flavorful.
Stash Premium Green Tea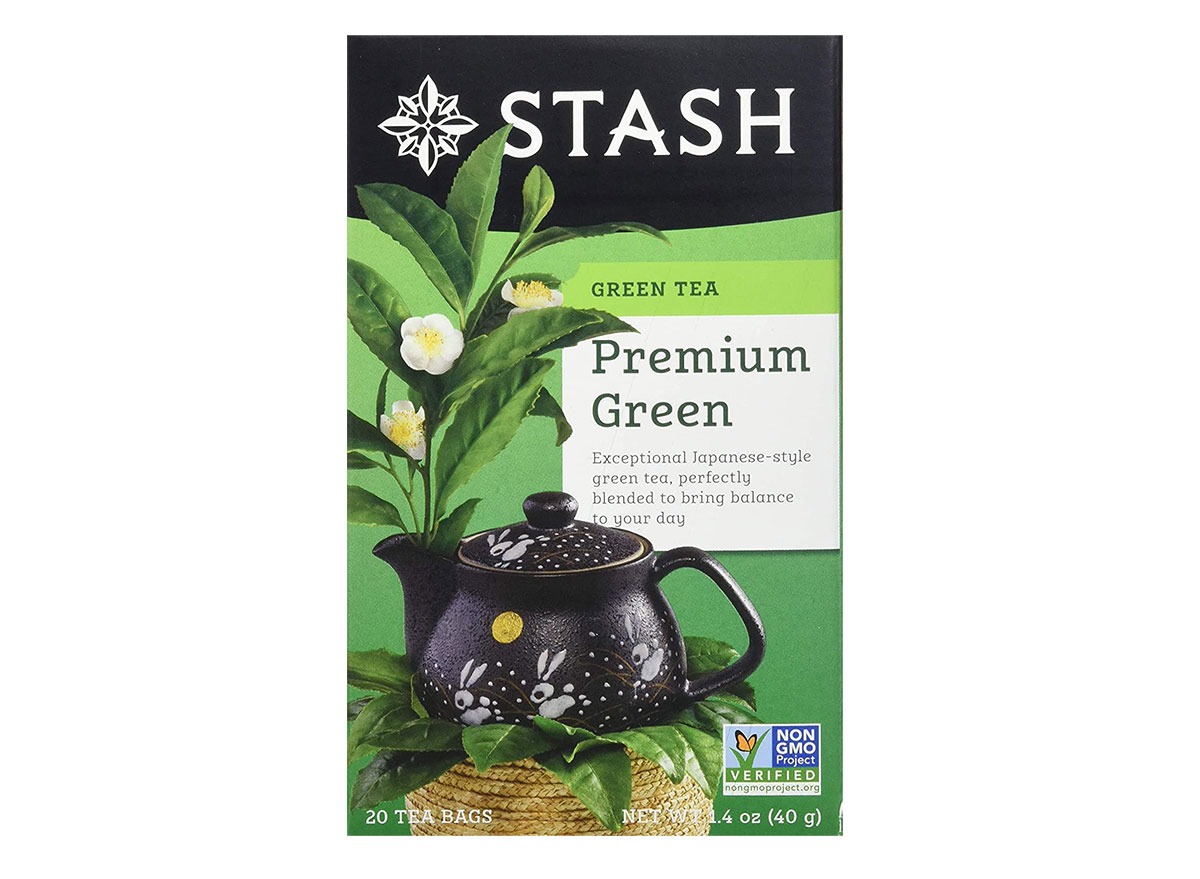 We love this affordable, tasty brand of green tea. One caveat: When we let it steep for the recommended one to three minutes, it tasted a little weak. We tried the most simple solution of steeping it for five minutes instead and, problem solved—we had a great cup of green tea in our hands. If you prefer to drink your green tea iced, you'll want to buy this brand. Out of all the green teas we tried, this one wins in the "iced" category, especially if you add some fruit or ginger.
Trader Joe's Organic Moroccan Mint Green Tea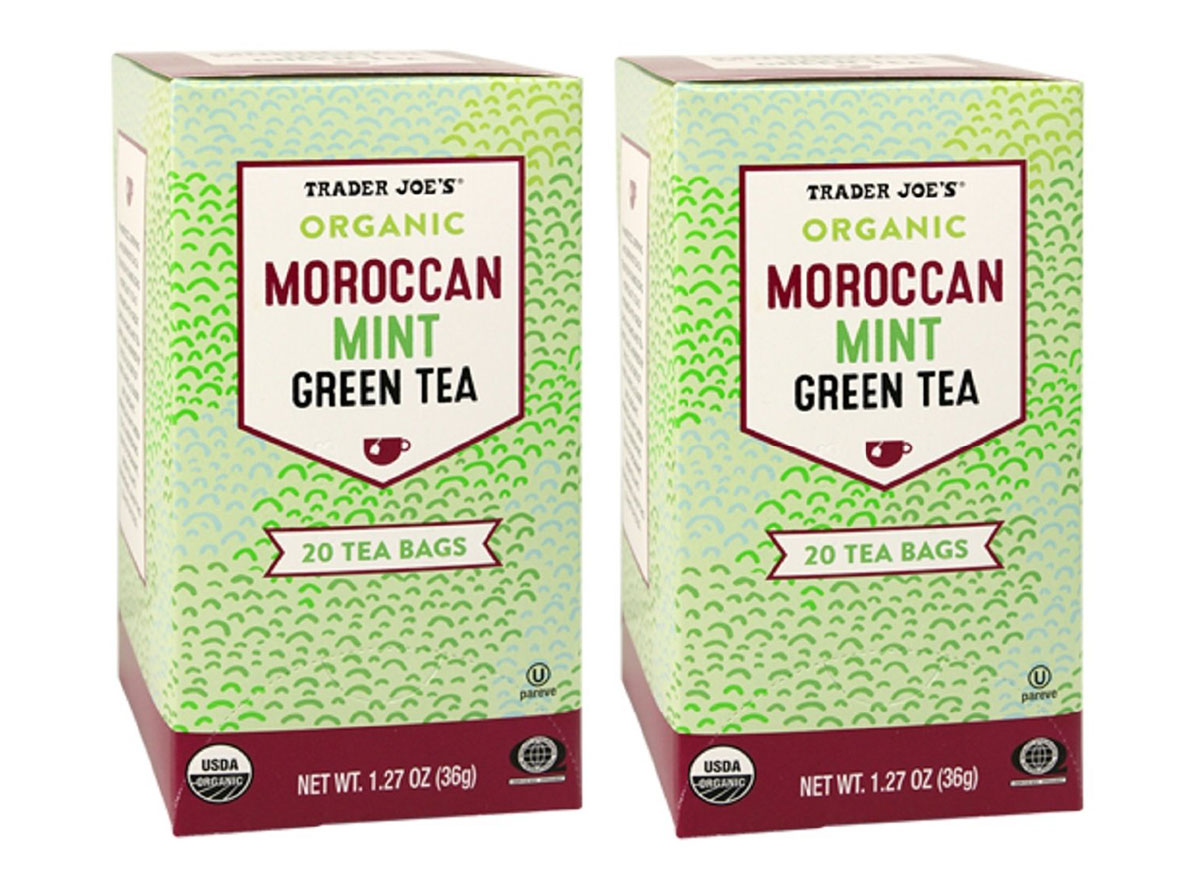 As much as we love plain green tea, it's always fun to experiment with new flavors. If you like the taste of mint, you'll be in heaven drinking a cup of Trader Joe's mint green tea. The mint taste is quite strong, so this one isn't for anyone who isn't a fan of mint. It's equally good made hot or cold, so mint lovers can enjoy it all year round.
Bigelow Classic Green Tea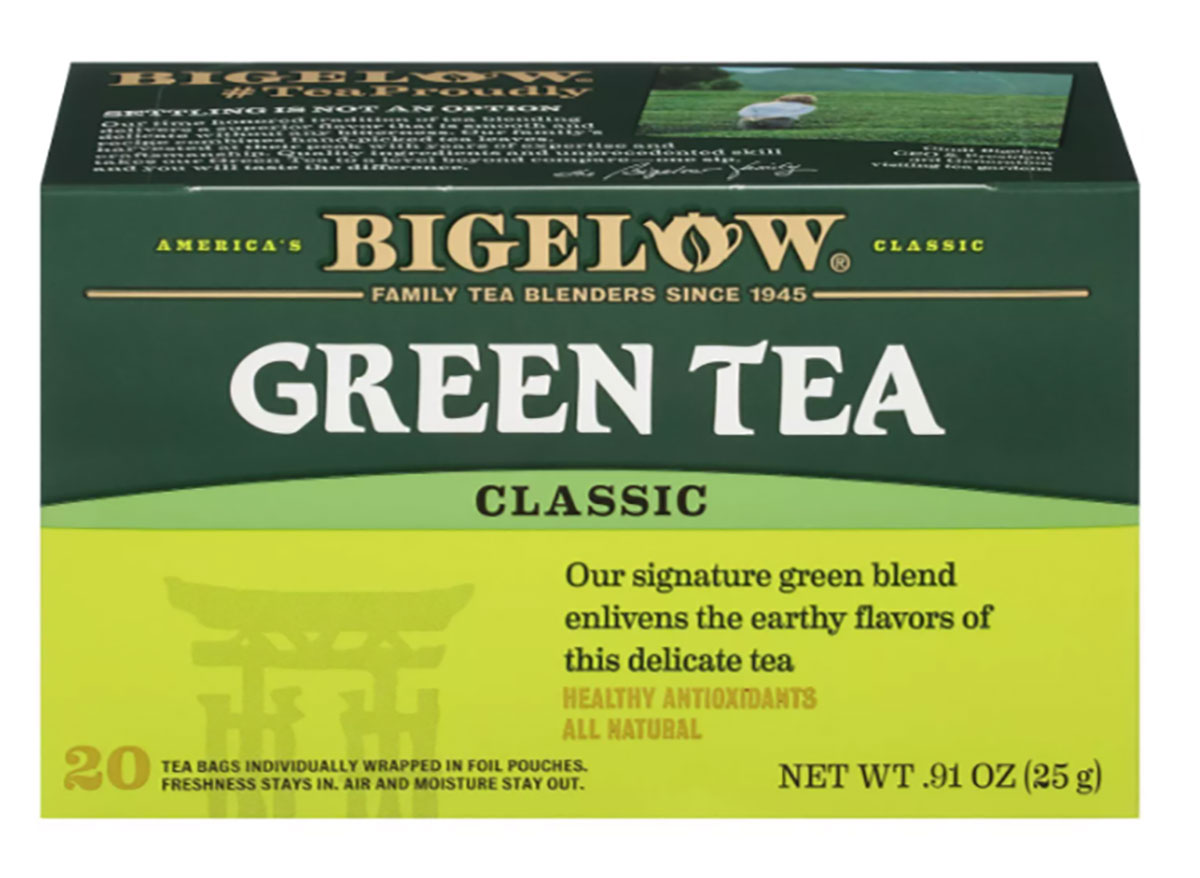 6254a4d1642c605c54bf1cab17d50f1e
Bigelow is a tried-and-true classic tea brand, and their green tea is no exception. The flavor isn't quite as strong as other brands that we tried, but we found that Bigelow is the best green tea to pair with food. So the next time you order sushi, we recommend brewing a cup of this green tea to accompany your meal.
Trader Joe's Organic Green Tea
Trader Joe's green tea is the perfect everyday brand to always have on hand. Just make sure you get the organic rather than the regular, which has a strong aftertaste. This brand has a smooth texture and, despite the warnings on the package, we found that it didn't become bitter even if we steeped it for a minute or two longer than the recommended maximum of three minutes. After trying it with a number of our favorite sweeteners, the consensus was that agave pairs best with this particular green tea—but, of course, it's a matter of personal preference and it also tasted great with regular sugar and Splenda.
Another reason to love Trader Joe's green tea? It's perfect for making kombucha at home.
Bigelow Matcha Green Tea with Turmeric
The flavor combination was a winner, and this Bigelow option has myriad health benefits. In addition to the antioxidants found in green tea, turmeric is known for fighting inflammation. We found that adding a small amount of sugar or plain creamer enhanced the flavor, but otherwise, we preferred it without any other additions. It also makes a great iced tea.
Choice Organics Jasmine Green Tea
The top spot goes to Choice Organics for a number of reasons. The caffeine level is perfect, and after experimenting with steep times, it never becomes bitter like the other green tea brands. Everyone loved the jasmine flavor and agreed that it struck the perfect balance and wasn't too strong. Some of us preferred to drink it without any additions because the jasmine was the perfect touch, but others found that it tasted even better with lemon and either honey or agave. Plus, it gets bonus points for being fair trade. What more could you ask for?
Read more about the health benefits of green tea:
Surprising Side Effects of Drinking Green Tea, According to Science
This One Trick Maximizes Green Tea's Benefits, New Study Says
Drinking Green Tea Can Help You Recover From These Health Conditions, Study Finds
Caitlin Flynn
Caitlin Flynn is an award-winning writer and reporter who experienced early age corporate burnout in 2015 and traded New York City for the misty air and superior coffee of Seattle.
Read more about Caitlin