The Best Ice Cream Shop in Every State
Support your local ice cream parlor and get the scoop on America's best scoops.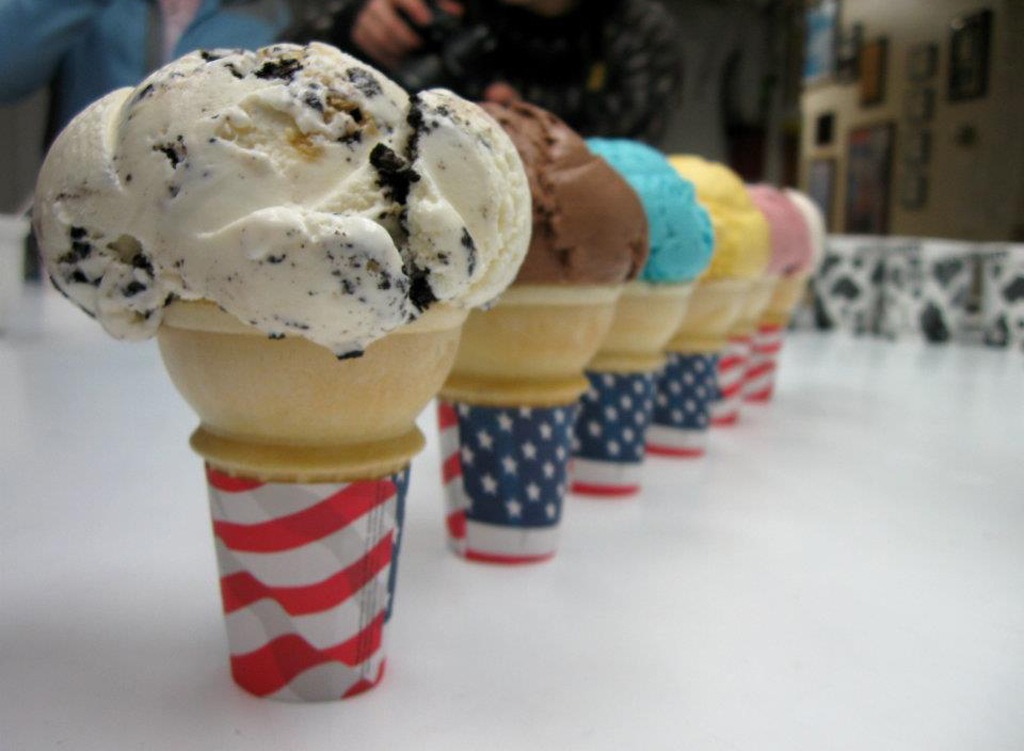 A friend and I were recently strolling along the beach when she had an epiphany: "Summer is great for two things," she said. "Ice cream and bathing suits. Ironic, isn't it? How am I supposed to enjoy my Fudge Ripple—and avoid fat ripples?"
The answer, I told her, is right here in this list.
Enjoying a scoop after a Little League win, or during a shopping binge, isn't inherently bad for your bikini. In fact, our team of researchers at Eat This, Not That! give ice cream an "A" grade—it's high in calcium and phosphorus, two minerals that build your muscles' energy reserves, and can even stoke weight loss, if you add nutrient-rich, fat-blasting toppings like dark chocolate or red berries. It's only a poor choice when you eat too much, or add too many sugary toppings—or when food manufacturers add empty calories or artificial flavors inside.
With that in mind, Eat This, Not That! surveyed 500 local ice cream shops across America and determined our favorite in every state, ranking them on the following criteria:
+They use fresh ingredients, ideally locally sourced.
+They don't add ingredients you can't pronounce.
+They dream up creative combos.
+The locals rave about them.
+They taste creamy and delicious!
Click ahead to discover your state's best scoop, and if you can't get to Ben & Bill's or Toscanini's to to satisfy your sweet tooth, click here instead to discover Every Ben & Jerry's Flavor—Ranked By Nutrition!
Peach Park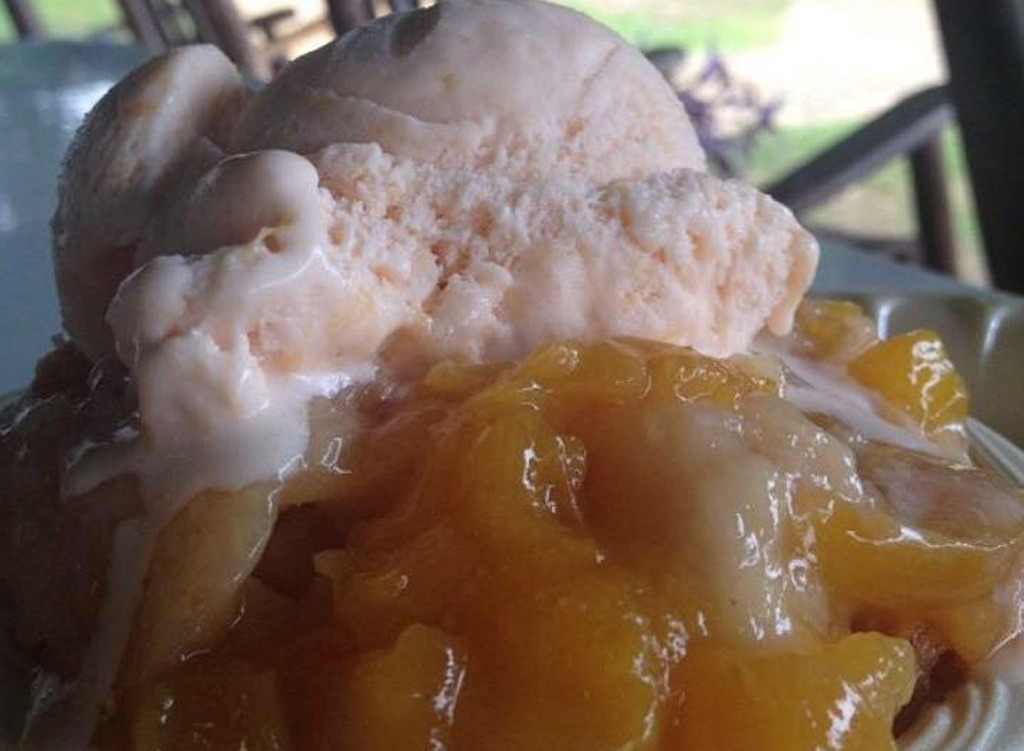 A shop located right in the heart of Peach County, Alabama, serves up the best—you guessed it—peaches. But aside from their peach cobbler, butters, and other peachy goods, it's their ice cream that customers consistently say is out of this world.
Hot Licks Ice Cream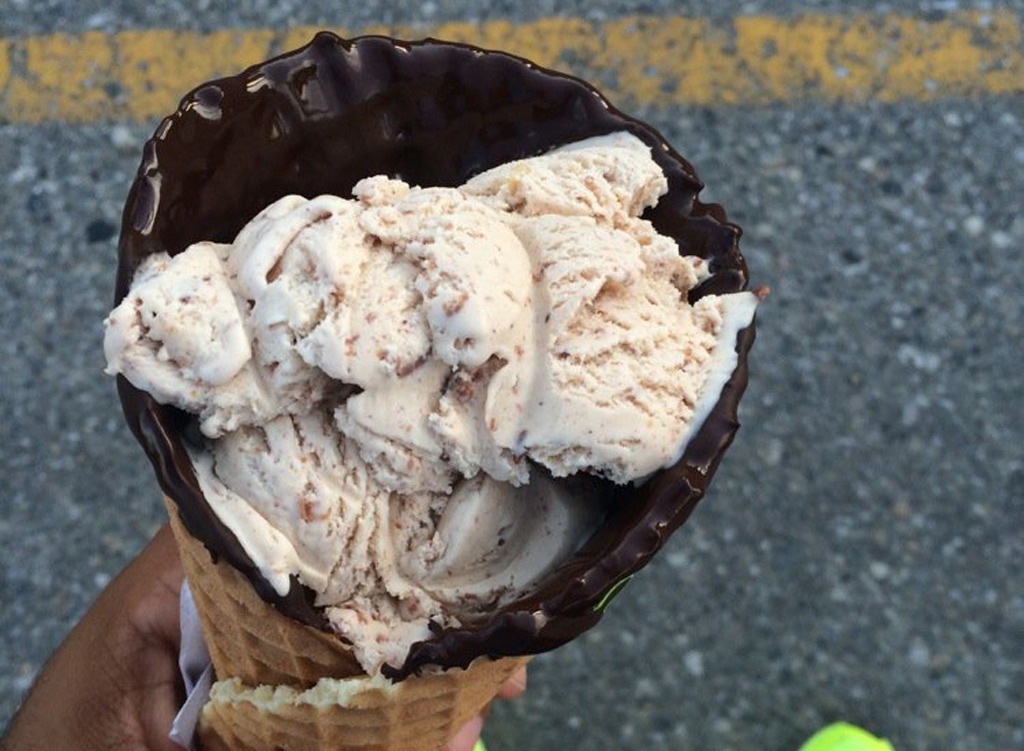 For 30 years, Hot Licks Ice Cream has been serving Alaska with unique flavor combinations, some which pay homage to their Alaskan surroundings. Flavors to try include Wildberry Snap and Northern Bluet (which feature the state's' best berries) and Prudhoe (a chocoholic's dream)!
Is your mouth watering yet? Then don't miss The 50 Best Summer Foods in America. (Can you guess which food ranked best for your state—and are you eating it?)
Loblolly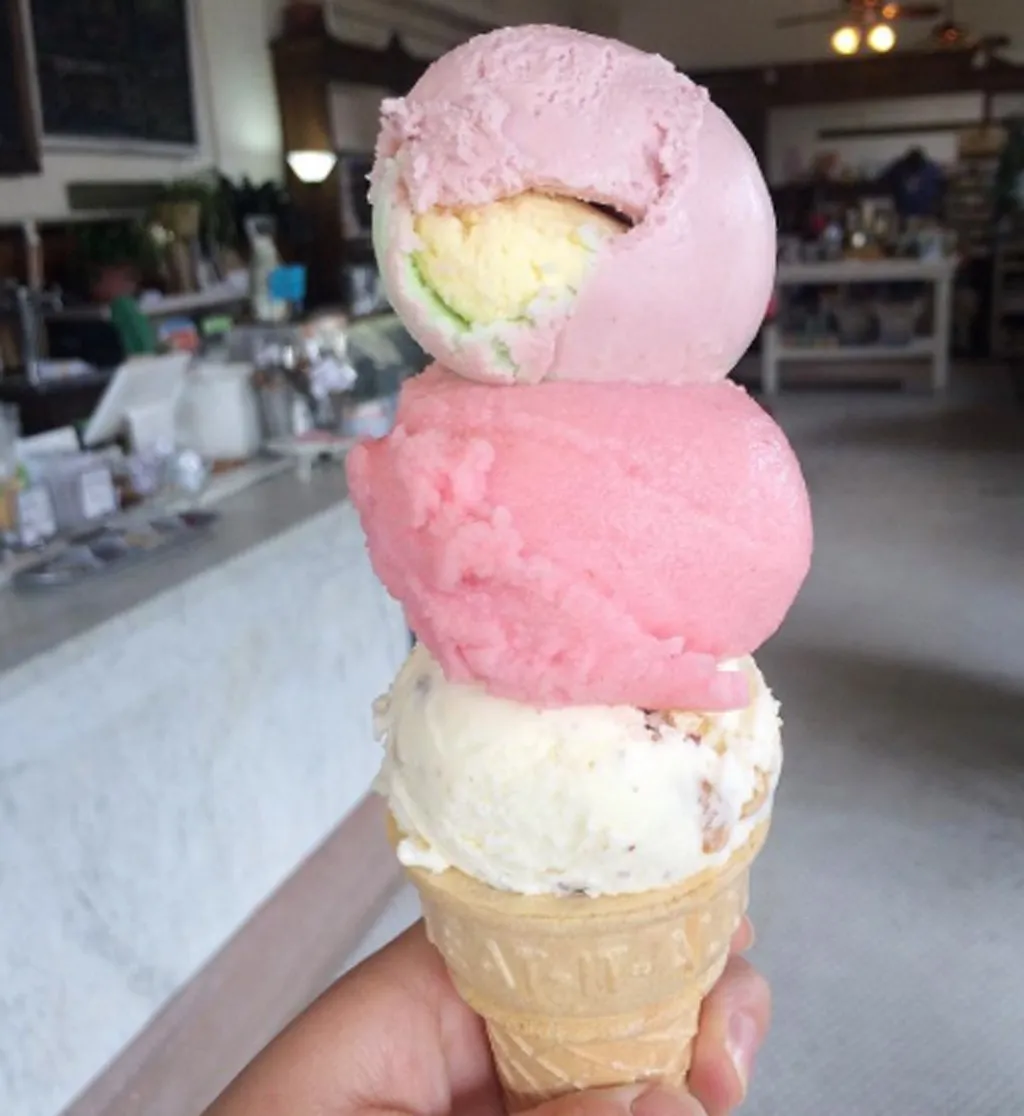 Loblolly prides itself with sourcing their cows' milk and ingredients from local farms. They also offer unusual yet delicious flavors such as cucumber sorbet, blackberry sweet corn, and salted caramel.
Sweet Republic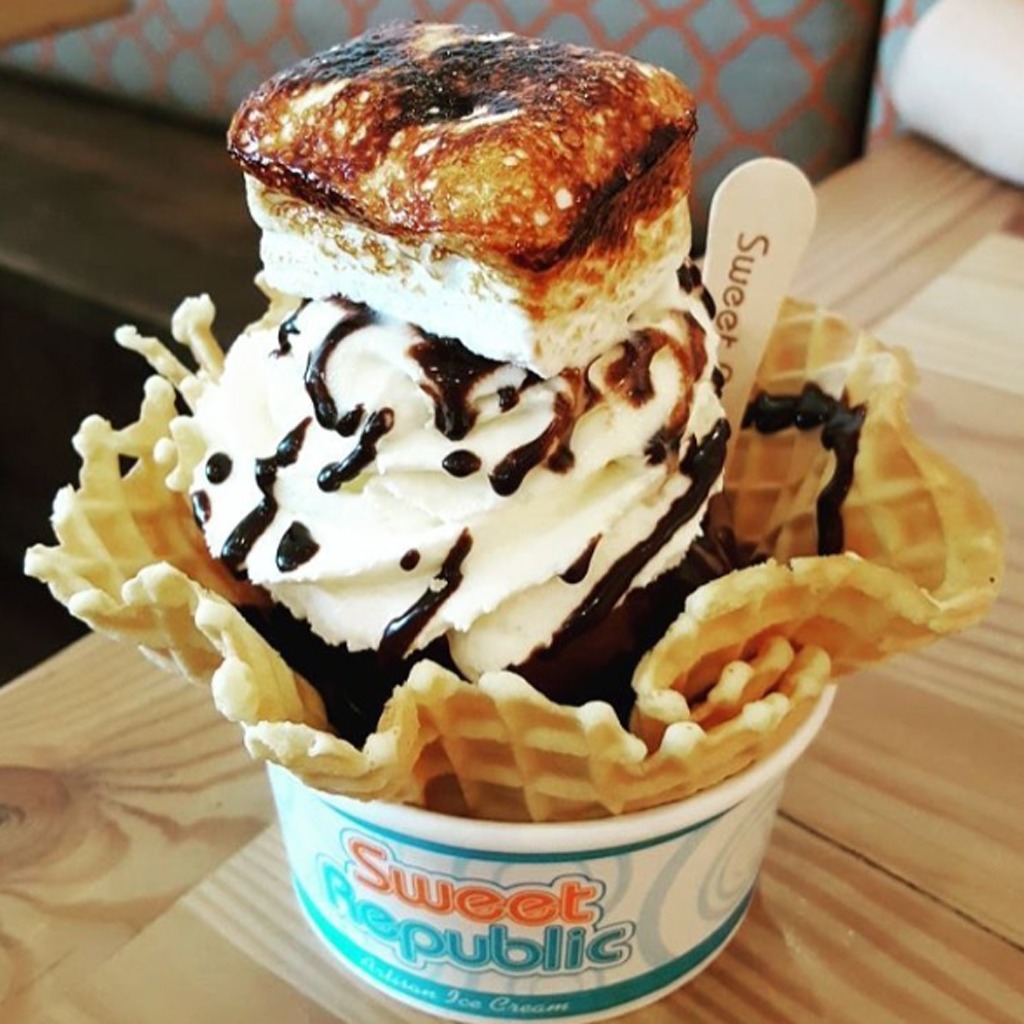 This artisan ice cream shop's menu goes beyond the basic scoops. They also have over-the-top sundaes, milkshakes, and other treats to satisfy your sweet tooth. But since you can't exactly have ice cream every day, check out these 25 Nutritionist-Approved Ways To Satisfy Your Sweet Tooth!
Frostbites Crepes Frozen Delights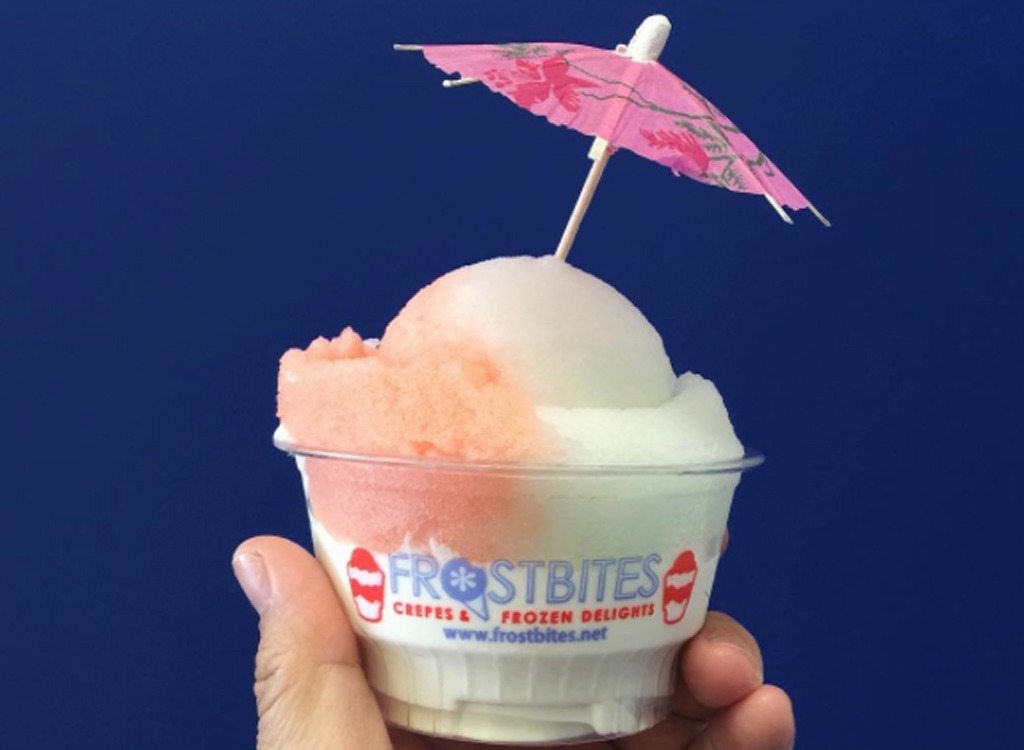 Ok, not ice cream per se, but this SoCal establishment serves up the best sorbet and Italian ices to cool you off during the hot weather. Their sorbet chill (a hybrid of sorbet and Italian ice) is a must-try because of its intense flavor and velvet-like texture. In fact, it reminds us of The Blueberry Dazzler in our new book, Zero Belly Smoothies—test panelists lost up to 16 pounds in 14 days!
Sweet Cow Ice Cream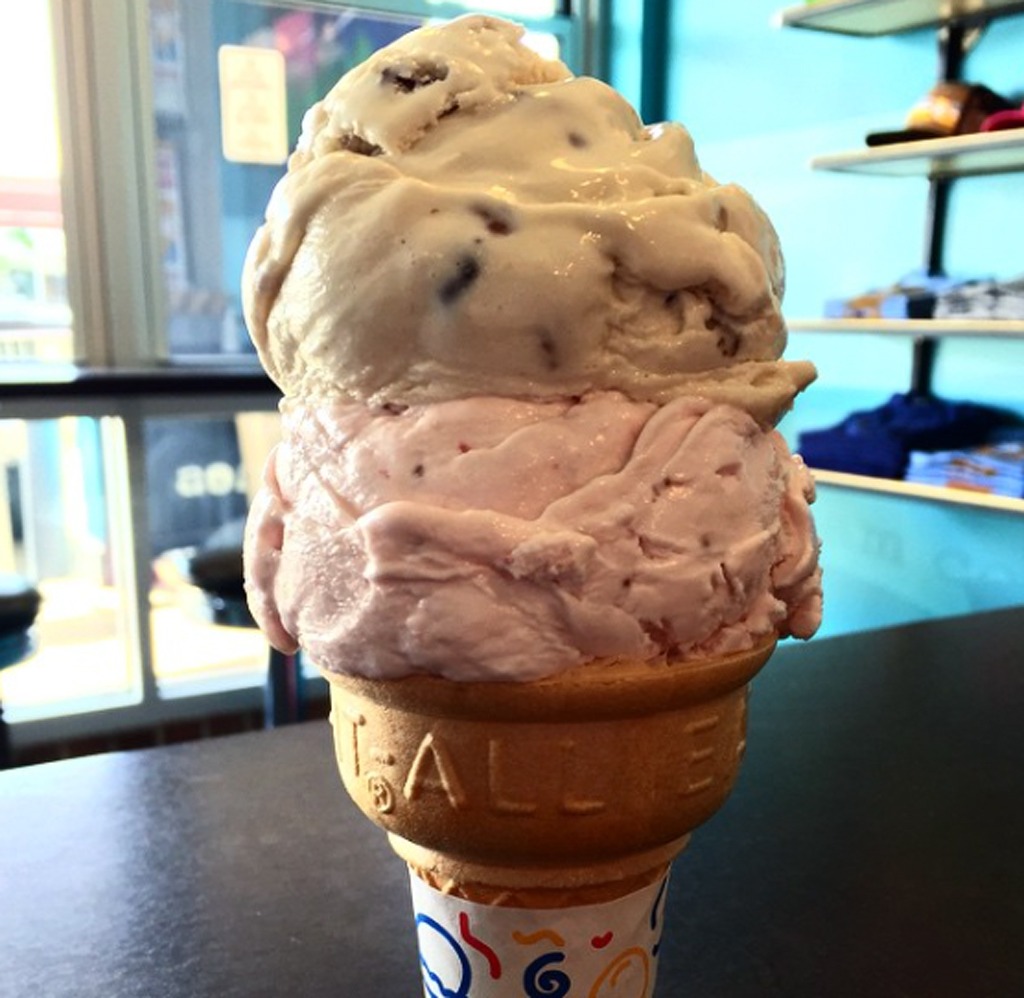 With four locations in the state, Sweet Cow earns a gold star for serving wholesome ice cream and for their commitment to being green. Their frozen treat is made is small batches so you can always count on the freshest and richest quality.
Ashley's Ice Cream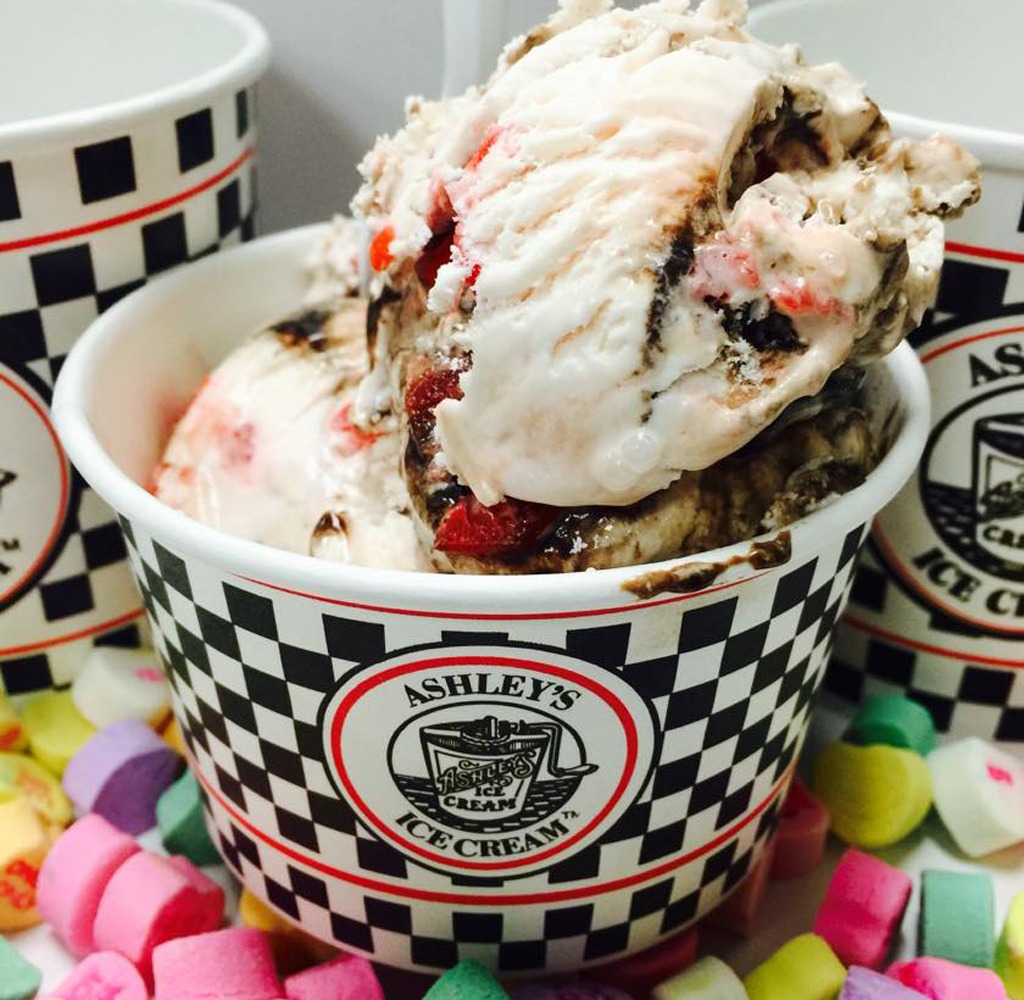 No artificial flavors or colors found at this ice cream joint! Ranked one of the best ice cream shops in the Connecticut, Ashley's serves up the deal real in mouthwatering flavors like Nutella chip, coffee Oreo, and bourbon brown sugar. If that last one sparked your interest, then bookmark these 20 Alcohol-Infused Healthy Bites for a surprising buzz.
UDairy Creamery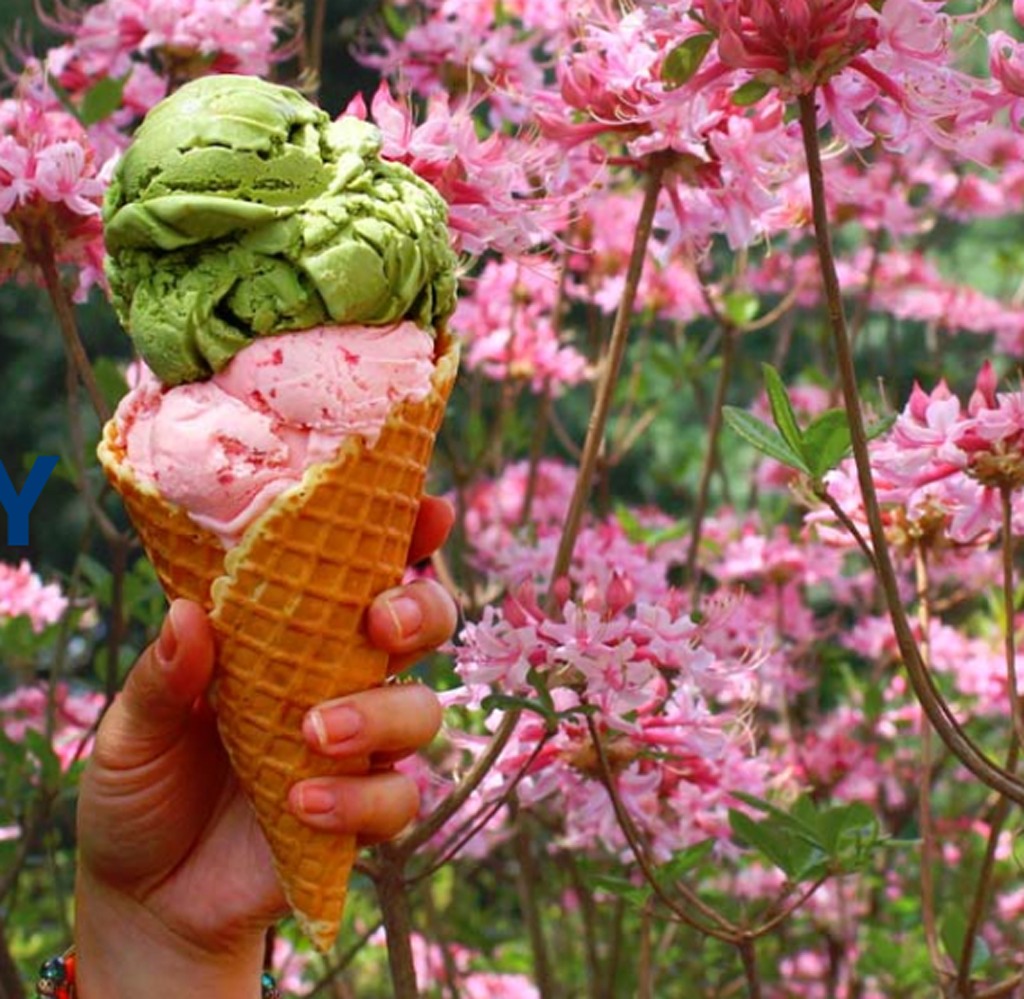 The UDairy Creamery is a special place. Not only do they house the cows to make their delicious ice cream, but it's student-run by the University of Delaware's College of Agriculture and Natural Resources. Students behind the counter learn the dairy business trade while you get a treat that's wholeheartedly "From the Cow to the Cone."
Jaxon's Ice Ice Cream Parlour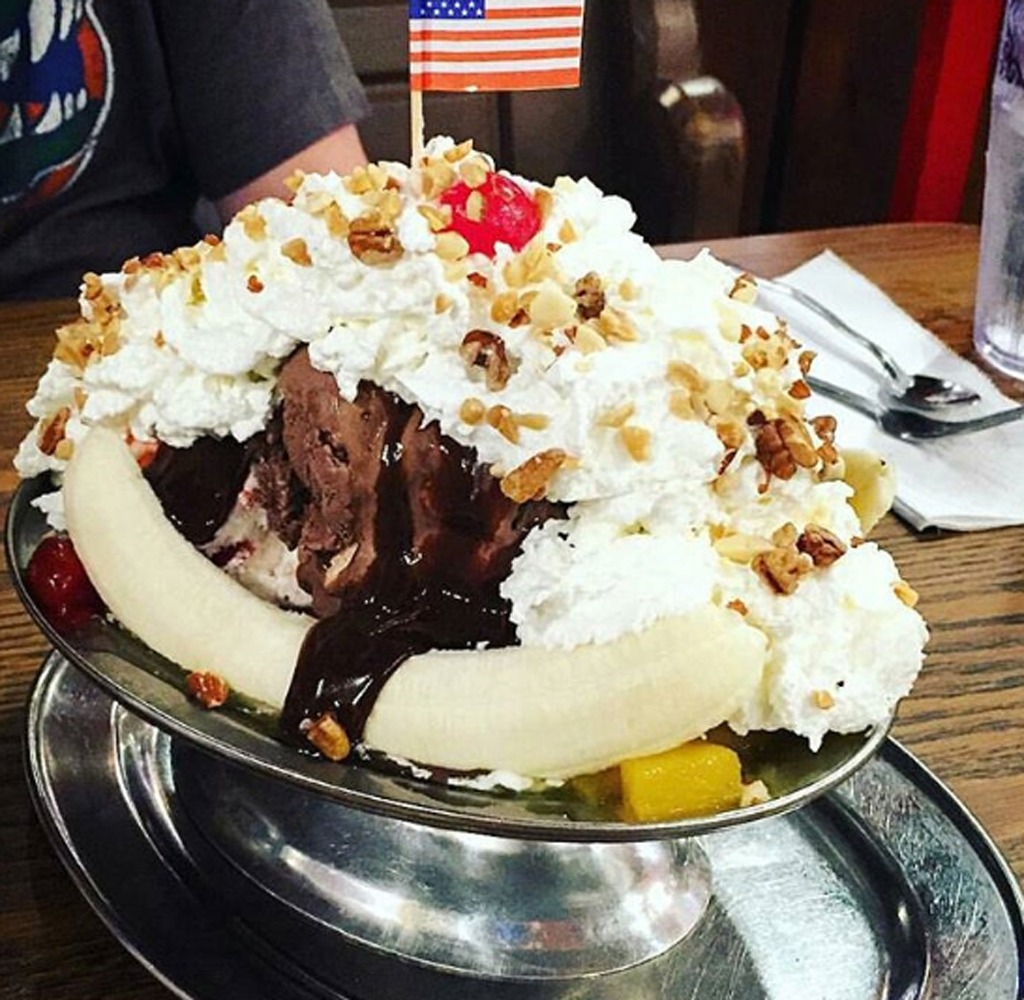 Next time you hit up the Sunshine state, stop by Jaxon's for some old-fashioned goodness. This ice cream parlor serving up those classic hot fudge sundaes, banana splits, and other retro concoctions. And while you're deciding on the endless of ice cream desserts, take a look at their memorabilia; they pride themselves on their impressive license plate collection.
Morelli's Ice Cream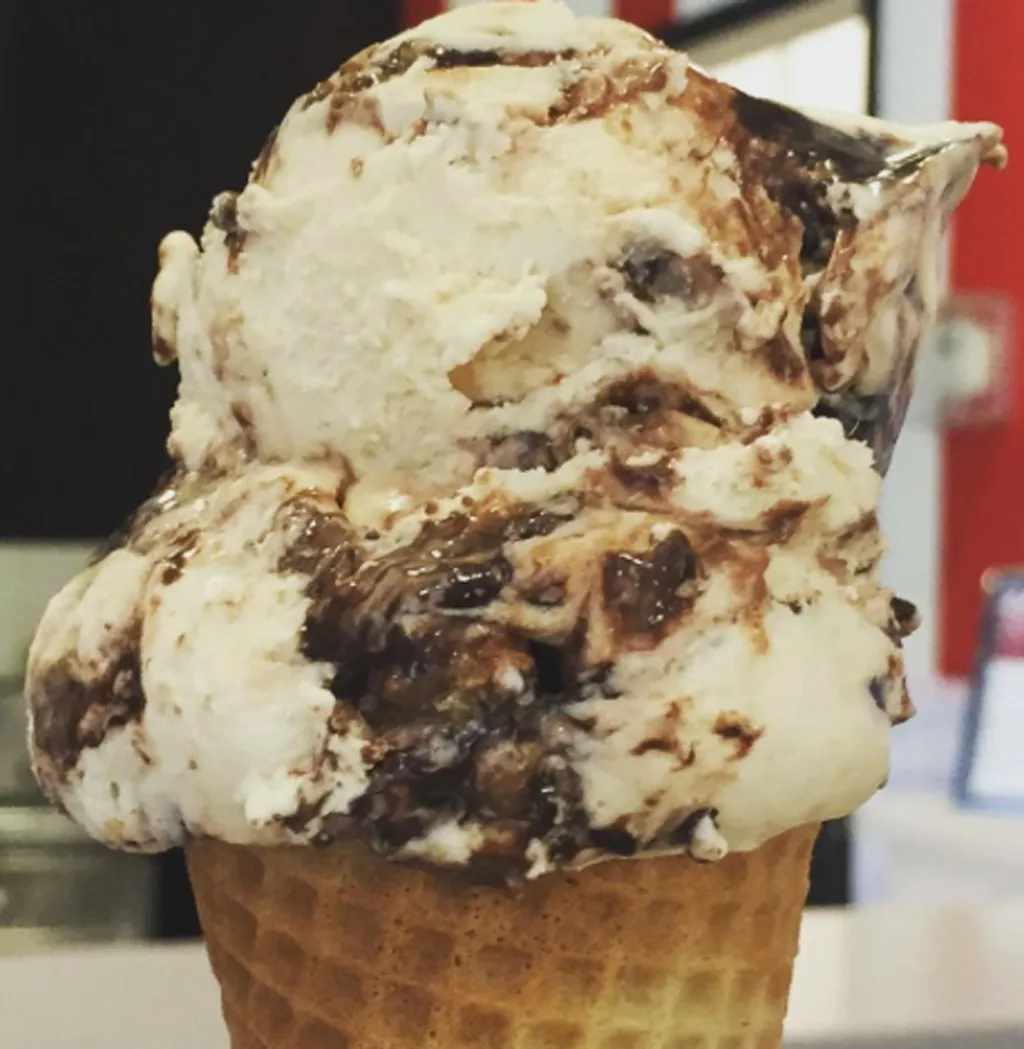 Morelli's boasts over 200 ice cream flavors ranging from classics (like butter pecan and chocolate) to more intricate flavors like coconut jalapeño and Krispy Kreme. While not all 200 are available at the shops at once, there's a flavor to fall in love with every time you visit.
Speaking of Krispy Kreme, you might be better off with one of those glazed treats than that granola bar in your desk drawer. Scope out these 14 "Health" Foods Worse Than a Donut to learn more!
Uncle Clay's House of Pure Aloha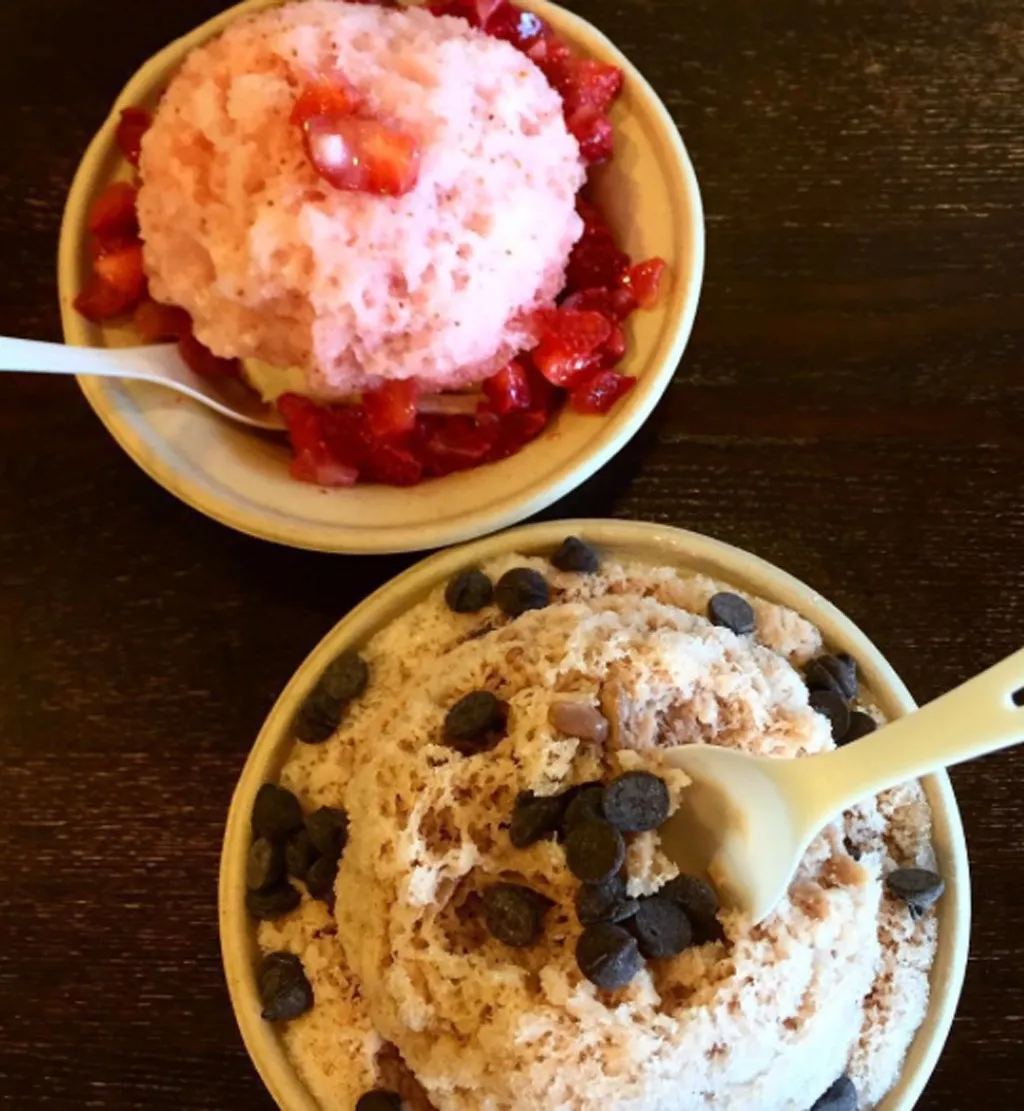 Hawaiians love their shaved ice, and Clay's promises every scoop to be free of artificial flavors, color and preservatives. They use real fruit to flavor these snow-like treats, so choose your flavor (like strawberry or pineapple), and then pile on the toppings or see what their signature "dream sauce" is all about.
Reed's Dairy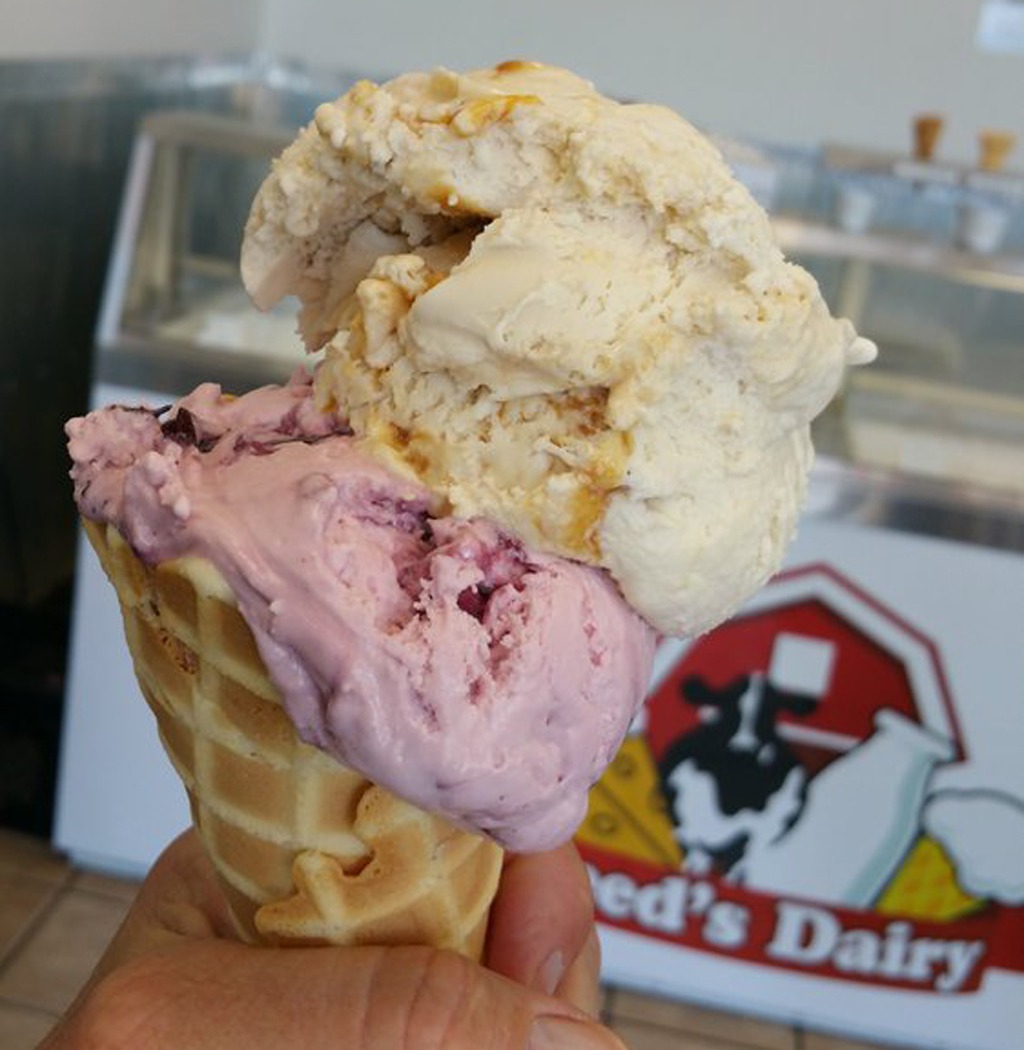 Reed's dairy shop produces all of its ice cream in-house, starting with the cow. The owner ensures customers that his cows are well-taken care of, fed with fresh food, and never given any hormones. The shop makes modest, five-gallon ice cream buckets at a time, made simply from cream, milk, and sugar. Along with ice cream, you can also buy farm-fresh milk and other dairy goods. And click here to discover What Happens to Your Body When You Eat Ice Cream!
Black Dog Gelato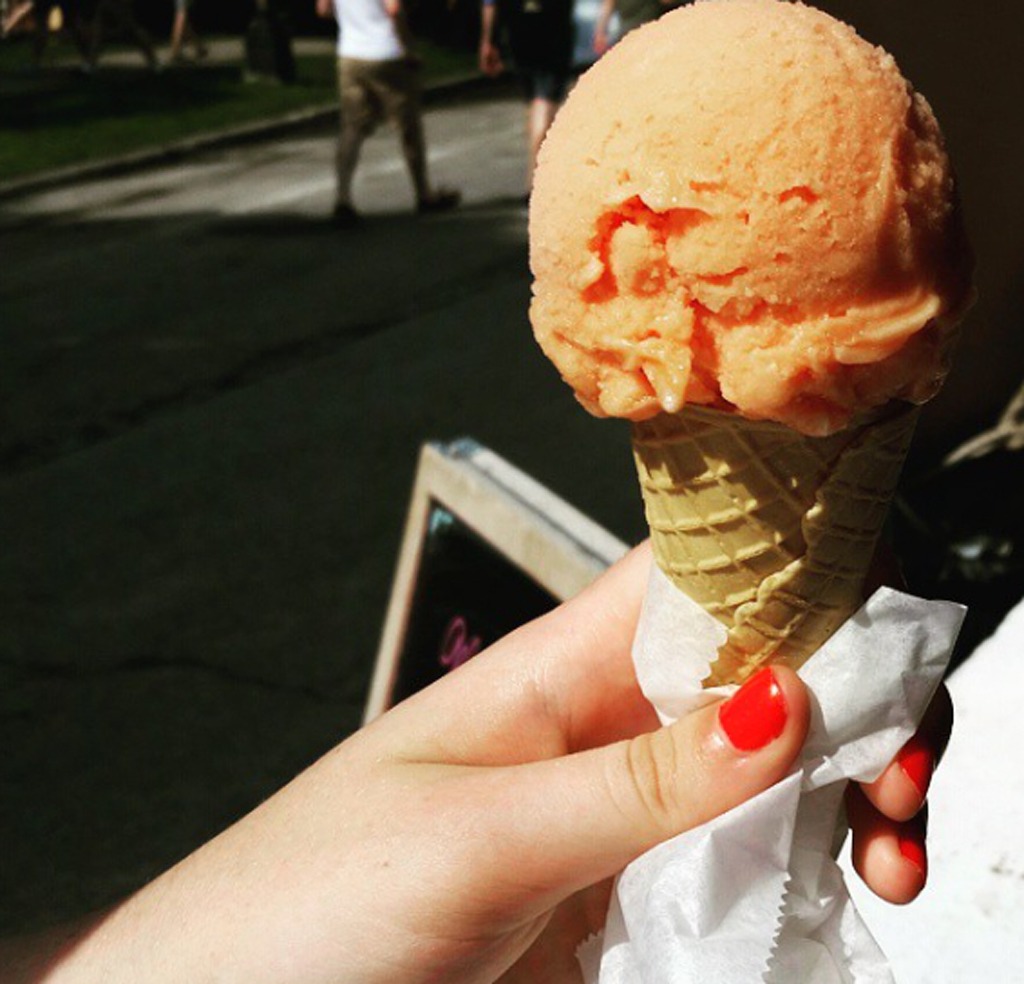 When you stop by Black Dog Gelato, be sure to bring your sweet tooth and daring taste palate. With options like goat cheese cashew caramel or cucumber rosewater sorbet, their flavors are not what you typically find in an ice cream place. This gelato shop is always brimming with inventive flavors to blow away their customers again and again!
ICYMI: 20 Dairy-Free Frozen Desserts
Sundae's Homemade Ice Cream & Coffee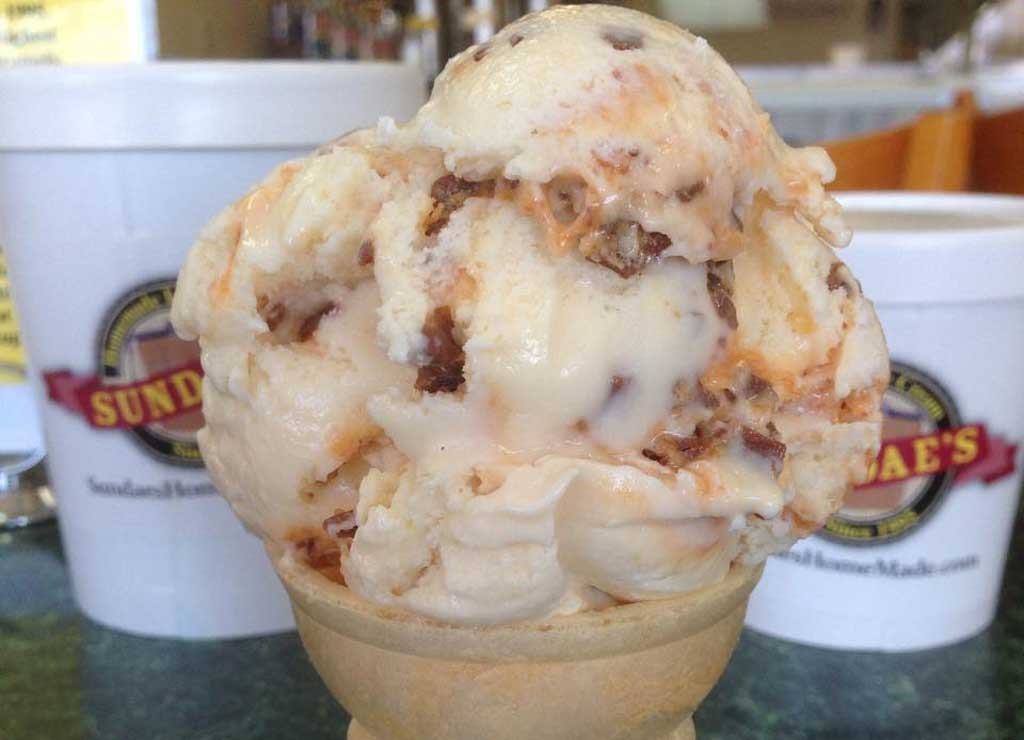 Walk into Sundae's and you'll soon feel giddy, thanks to their quirky flavors like almond mocha fudge, cotton candy, and swiss orange chip. They roast their coffee there, too—which can be a delicious, saving grace for parents who are about to have sugar-powered kiddos on their hands!
Whitey's Ice Cream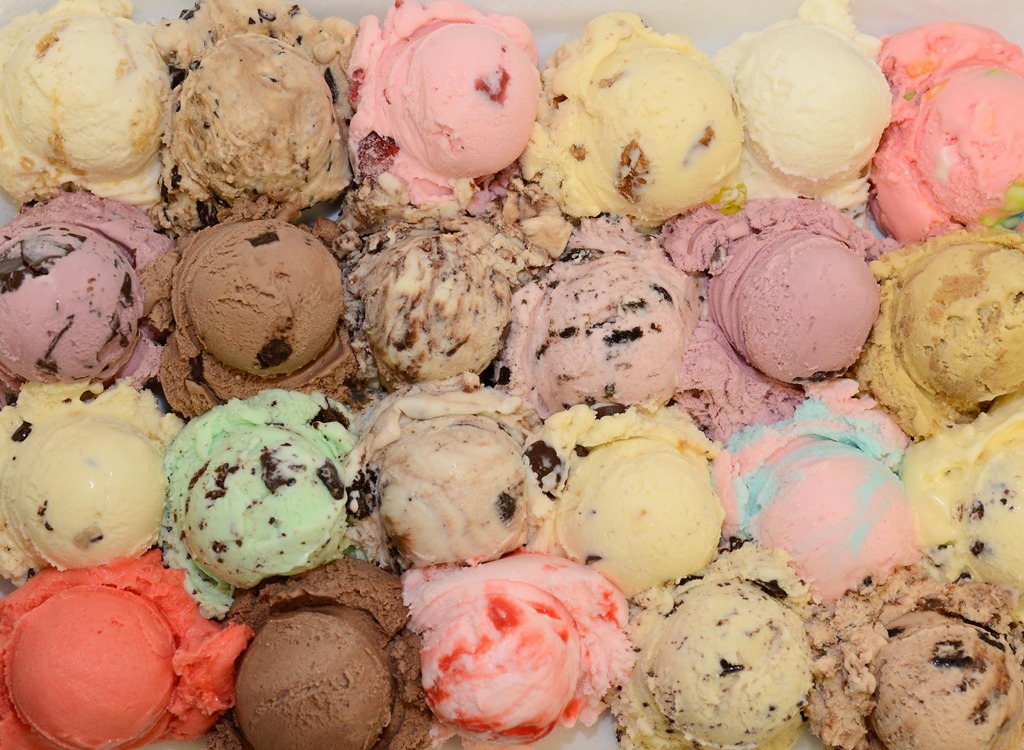 Like many great ice cream shops, Whitey's is family-run; the family behind Whitey's has been in the ice cream business since 1933! Since then, it has opened seven additional locations, all of which also offer super-thick, delicious milkshakes.
Aunt Jean's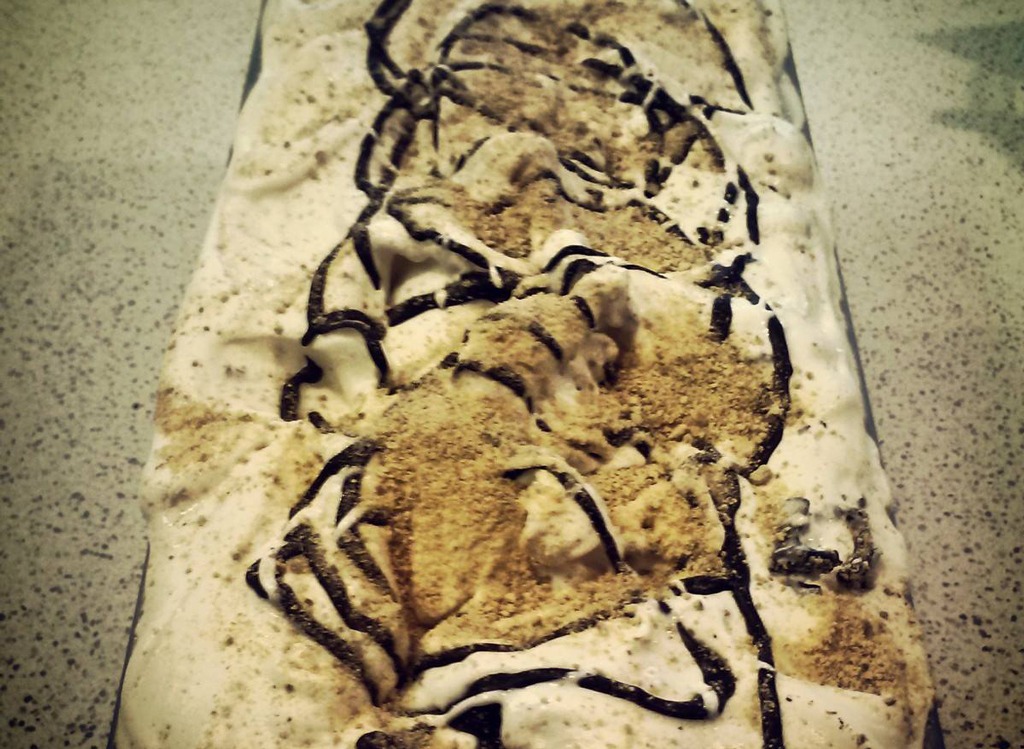 Next time you find yourself in Kansas, stop by Aunt Jean's for its larger-than-life gelato variety. Also, three words: dill pickle gelato. Yes, we're serious!
The Comfy Cow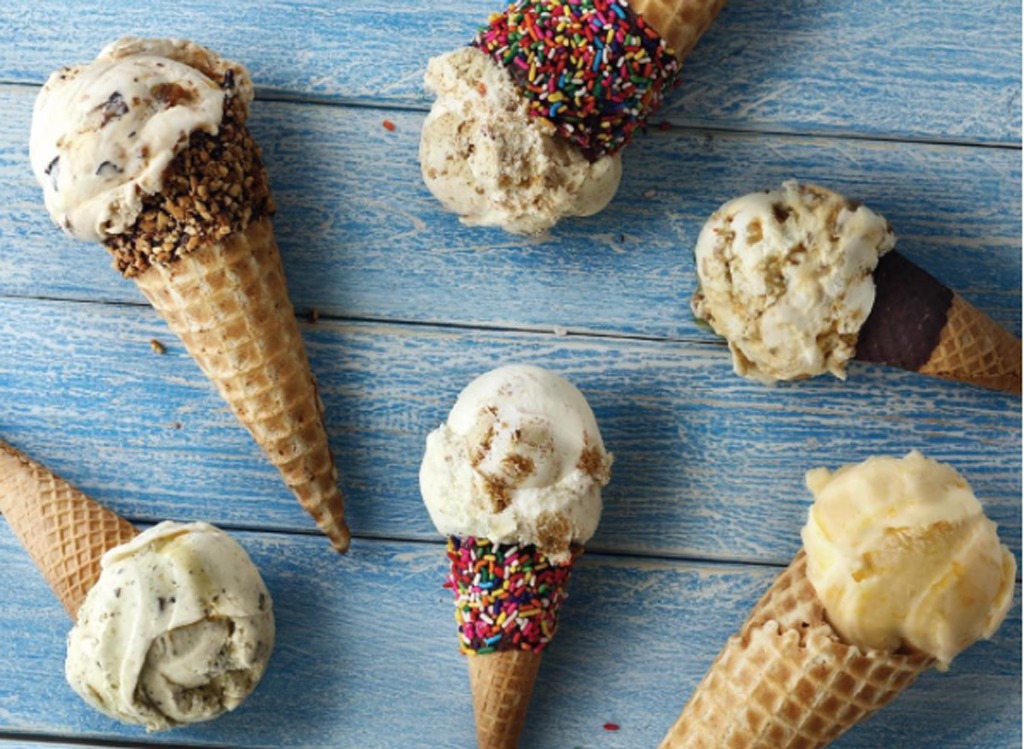 At Comfy Cow, you'll find your standard flavors, a few seasonals, and additional treats and toppings to customize your very own ice cream. (Think warm cookies and brownies for sundaes!) But seeing as how they've expanded to eight locations in just nine years, we're going to have to remind you not to visit them all too quickly—or else you might turn into a comfy cow yourself! Can't control your cravings? Find out What Your Cravings Say About You!
Creole Creamery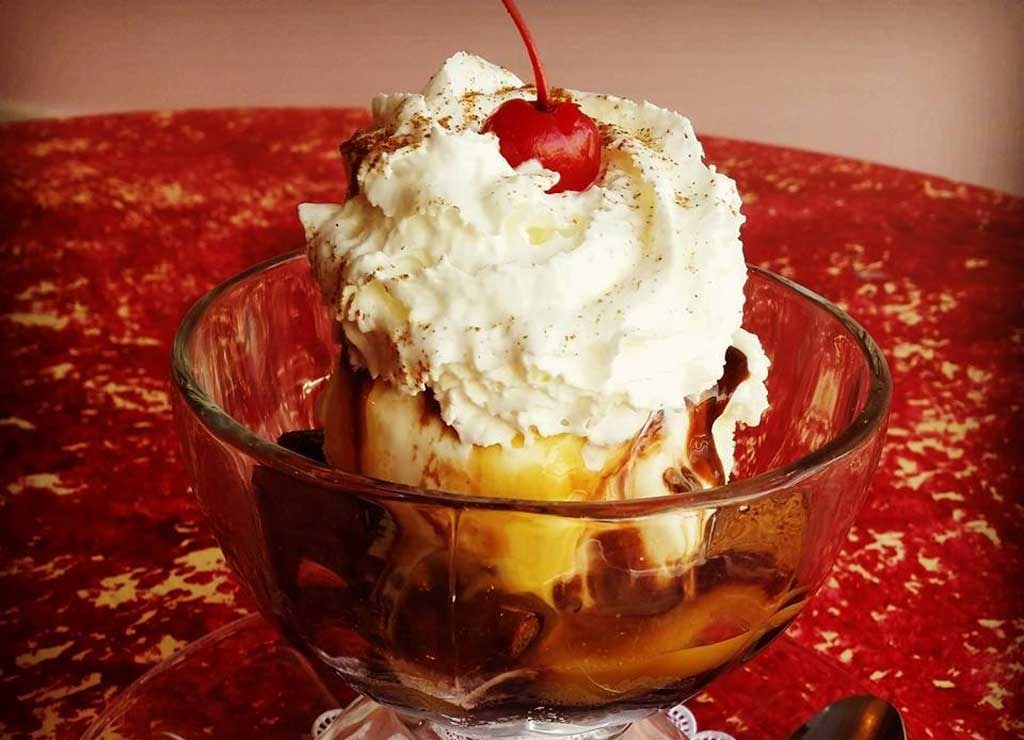 Any foodie visiting NOLA has to hit up Creole Creamery, if possible. Located in the historic bakery building, this 1950s-style parlor serves up perfect classics such as banana splits, sundaes, and more.
Ben & Bill's Chocolate Emporium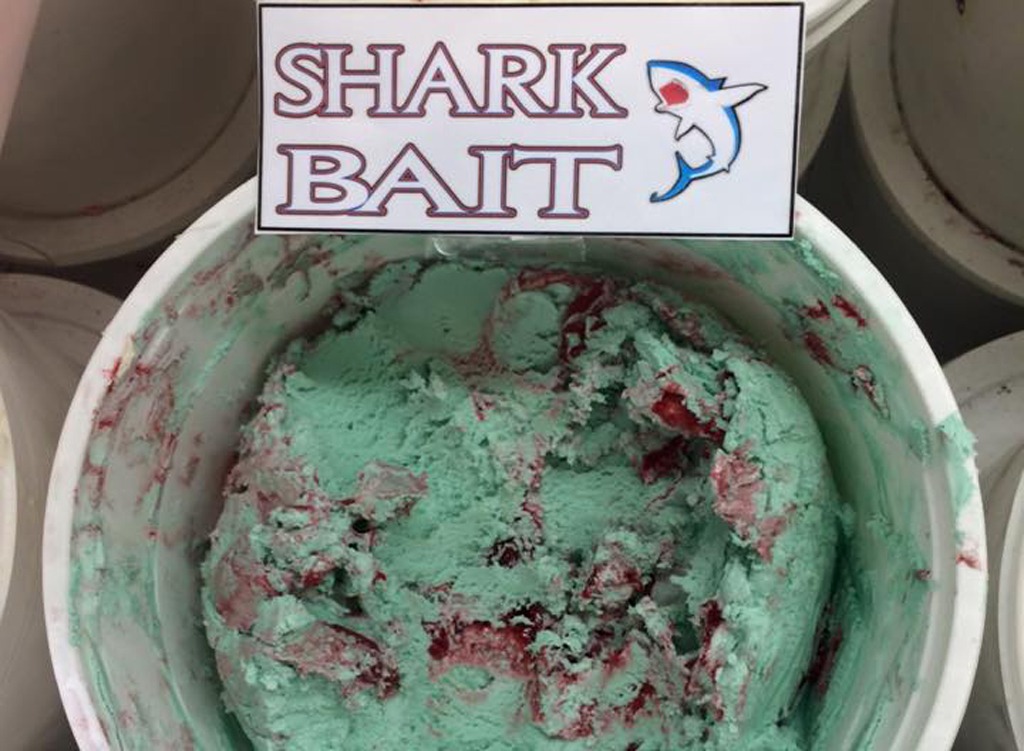 This place is a chocolate lover's dream! They have their own menu dedicated to their chocolate ice cream flavors. But even though Ben & Bill's are known for their chocolates, their must-try flavor pays homage to another popular food in Maine. The must try flavor? Lobster ice cream. Yes, lobster; don't knock it until you try it.
The Charmery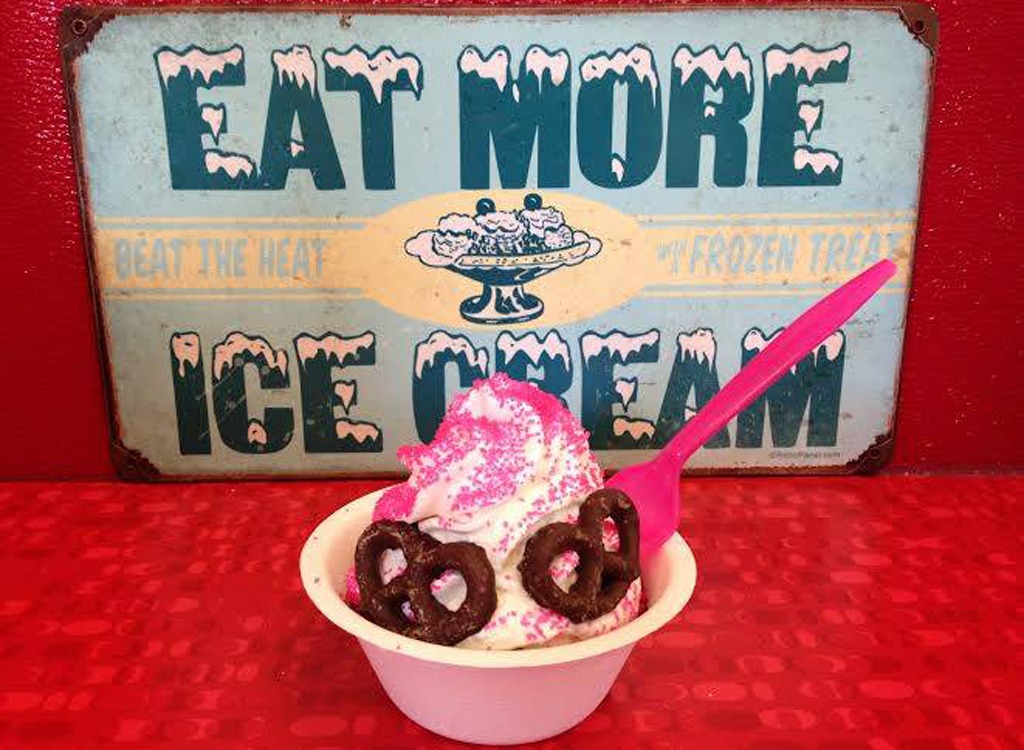 The folks over at The Charmery source their ingredients from local farmers to bring their customers the best ice cream Baltimore can offer. While they're serving up classics like chocolate and pistachio, they also have flavors dedicated to the city like Berger cookies 'n cream and Old Bay caramel.
Toscanini's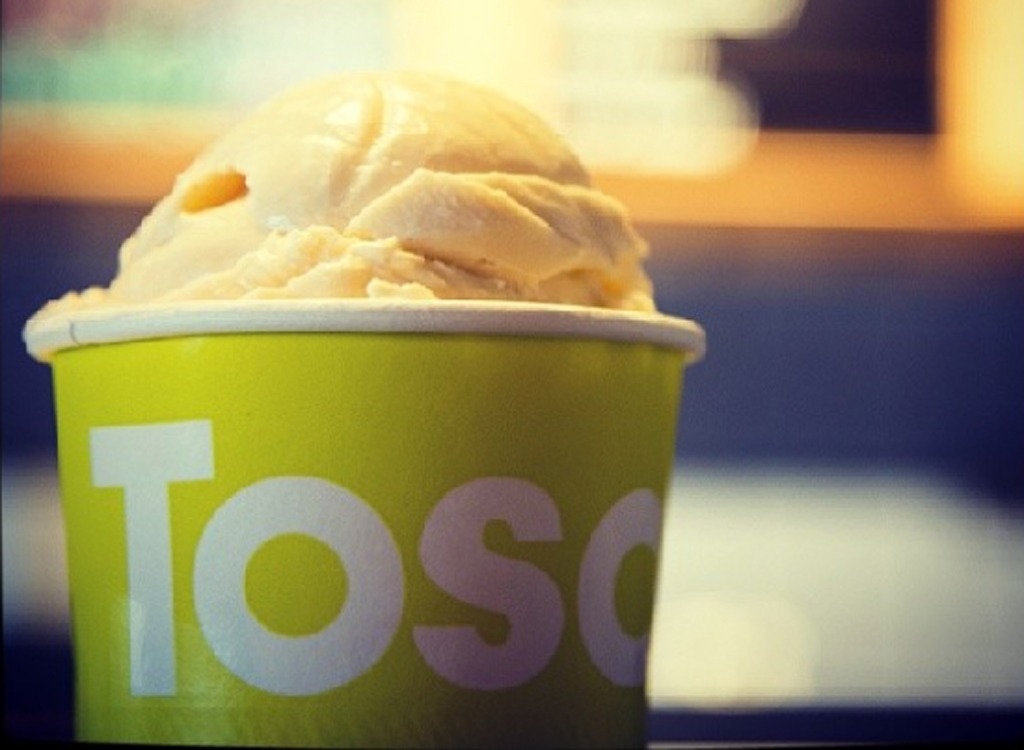 When the New York Times declares you "the best ice cream in the world," you know it has to be good. This Cambridge hotspot has reigned atop numerous best ice cream lists—and for a good reason. They have decadent, addictive flavors like Aztec chocolate and burnt caramel that customers go a little crazy over.
Moomers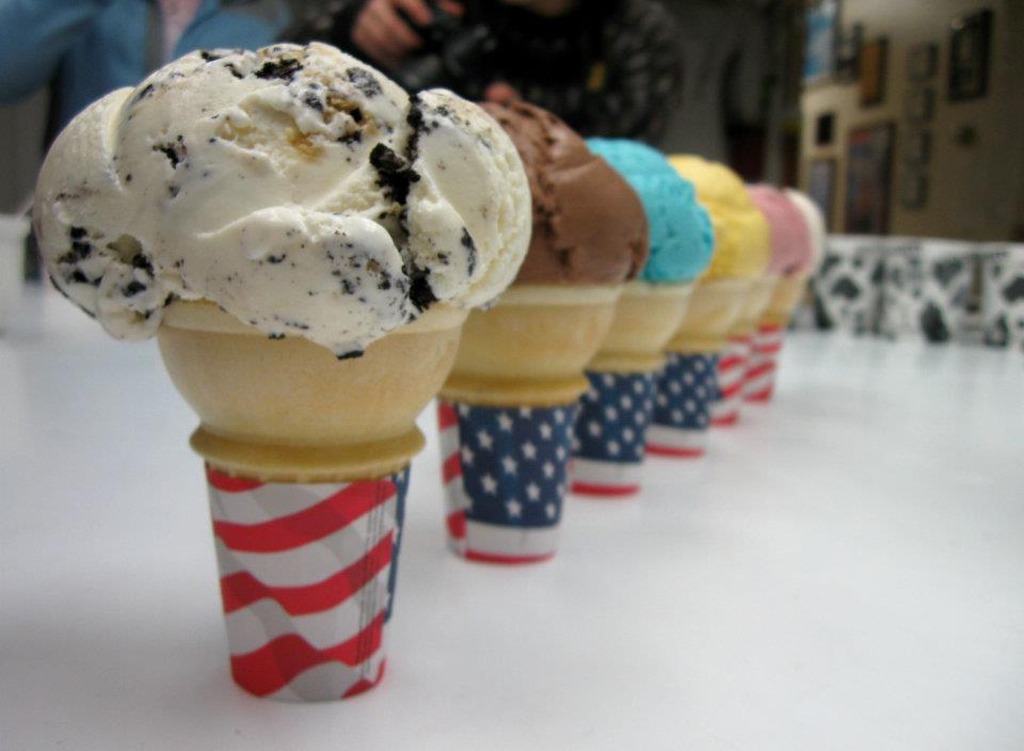 Moomers—it sounds like a cute name that an elementary school teacher would come up with, right? That's because it is. Moomers was the brainchild of a first grade teacher who lived on a dairy farm and had a love for ice cream. The shop opened in 1998, and 18 years later, they're still going strong with dozens of different flavors. We recommend the cherries moobilee, a concoction of black cherry ice cream with chunks of cherries, fudge pieces, and brownies mixed in. Bonus: Cherries are #13 on our list of 50 Best Foods for Your Penis.
Sebastian Joe's Ice Cream Cafe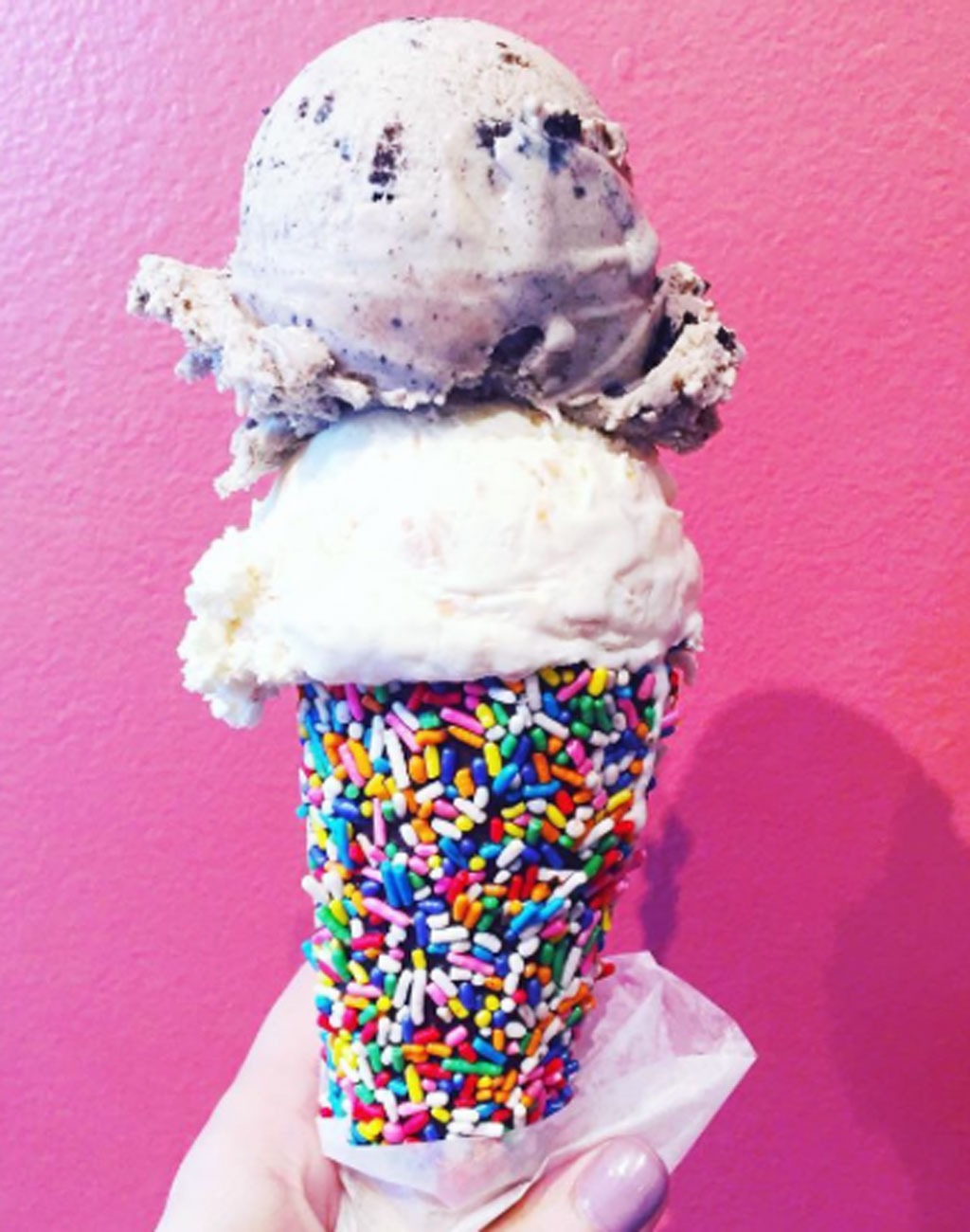 Ever since Sebastian Joe's opened up in 1984, fans have been lining up for their "supreme ice cream." Whatever you do, make sure to splurge on their chocolate-covered waffle cones. They're worth the calories. And for more advice on how to best spend your allowance of indulgences, check out these 20 Cheat Meal Tips for Weight Loss Success.
Area 51
Stop by Area 51 in Mississippi for the best artisan ice cream in the state. Since everything is made in-house, you can guarantee that the ice cream is always fresh. But be sure to break away from the ordinary flavors, and try an incredible concoction like blackberry and goat cheese.
Glacé Artisan Ice Cream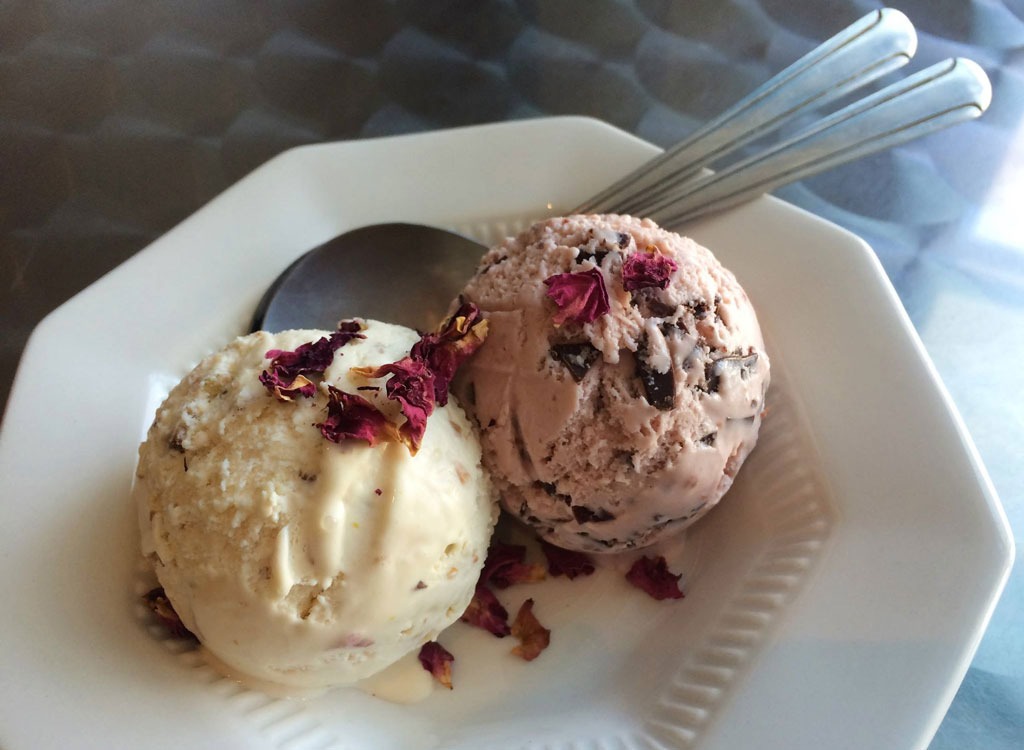 "Fresh, flavorful, and nothing artificial about it!" That's the promise that Glacé promotes. Founded by one of Kansas City's prominent chocolate makers, here's where you can taste the state's richest, smoothest ice creams in a variety of inventive flavors.
Big Dipper Ice Cream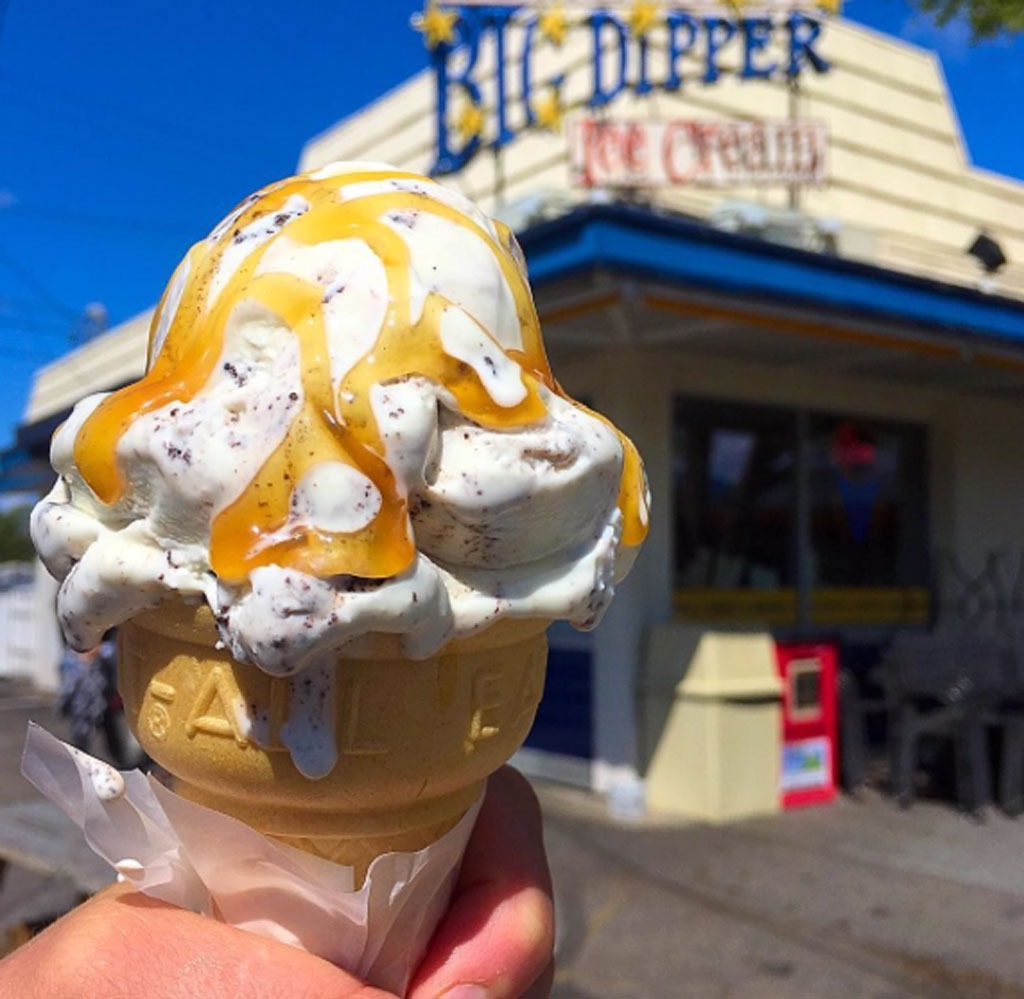 The Big Dipper has been an ice cream hotspot in the Treasure State since 1995. (In fact, they have three locations in Montana.) Always packed with people, this shop has a huge variety of flavors, like huckleberry. Yum! And now that you've discovered the coolest spots to indulge in, get prepared for more summer fun with these 27 Best Snacks for Summer Outings!
Ivanna Cone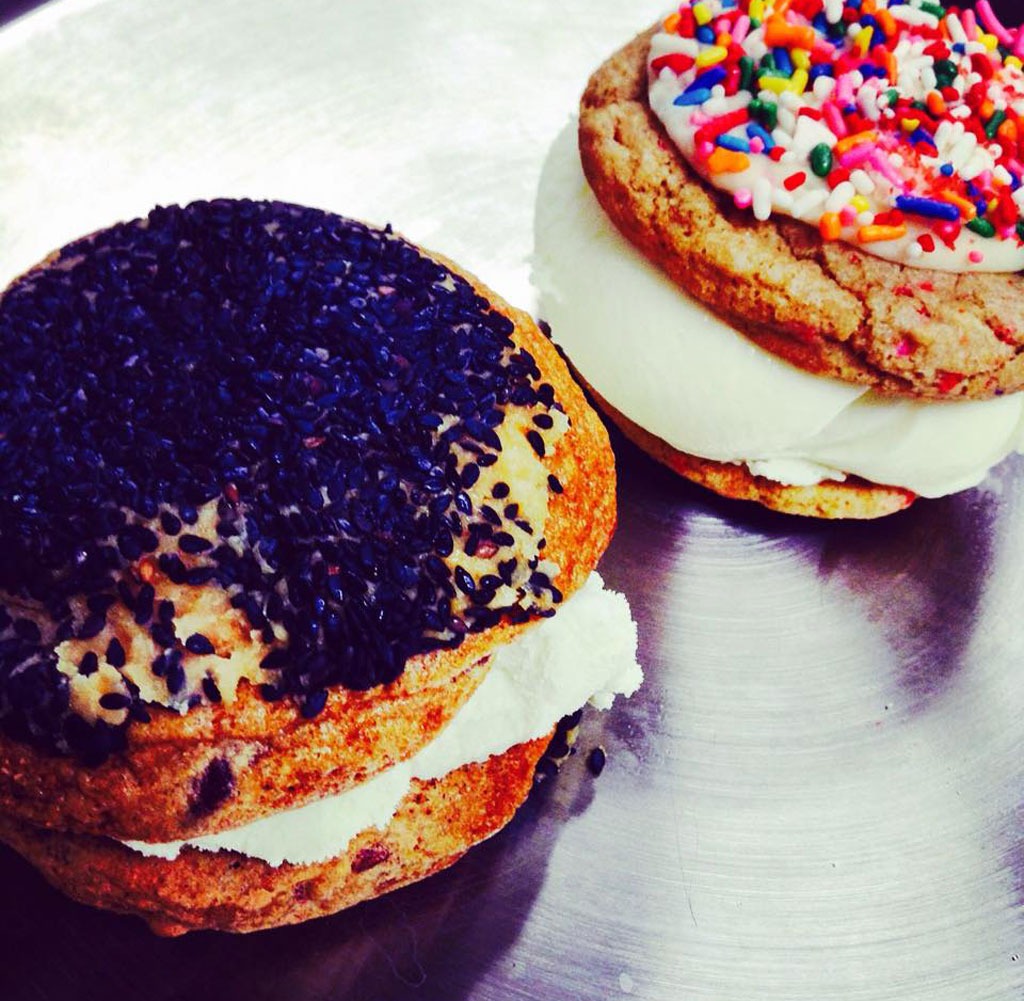 Ivanna Cone takes its ice cream production seriously. They start with a 14 percent butterfat sweet cream vanilla base, then use a salt ice method to freeze their ice cream. The result? High-quality ice cream that makes the stuff from your grocery store's freezer taste like wax. They also serve ice cream sandwiches that are out of this world!
DON'T MISS: 15 New Healthy Frozen Foods that Make Clean Eating a Breeze
Luv-It Frozen Custard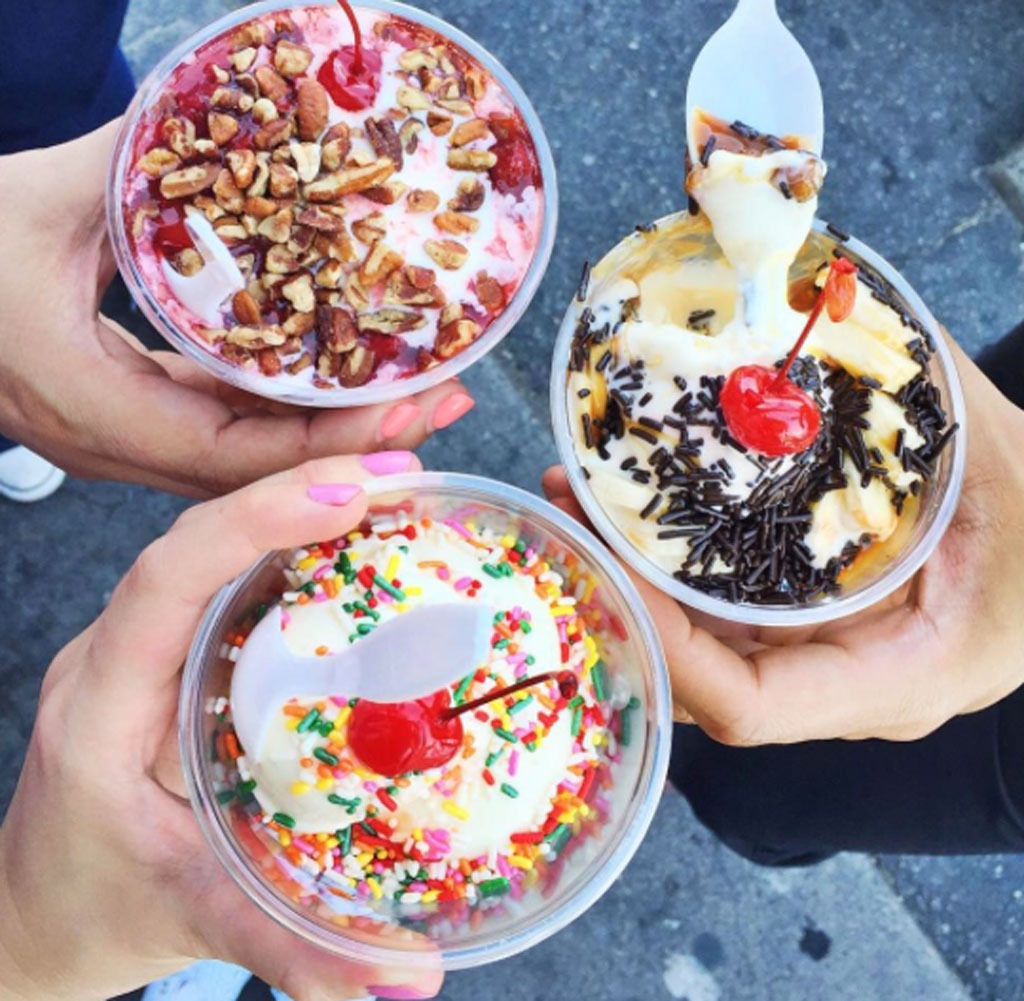 Located in the heart of the boulevard, this joint has been serving the Las Vegas community since 1973. And while you could snag a hard custard to go, it's their extensive selection of sundaes that keep people coming back
Annabelles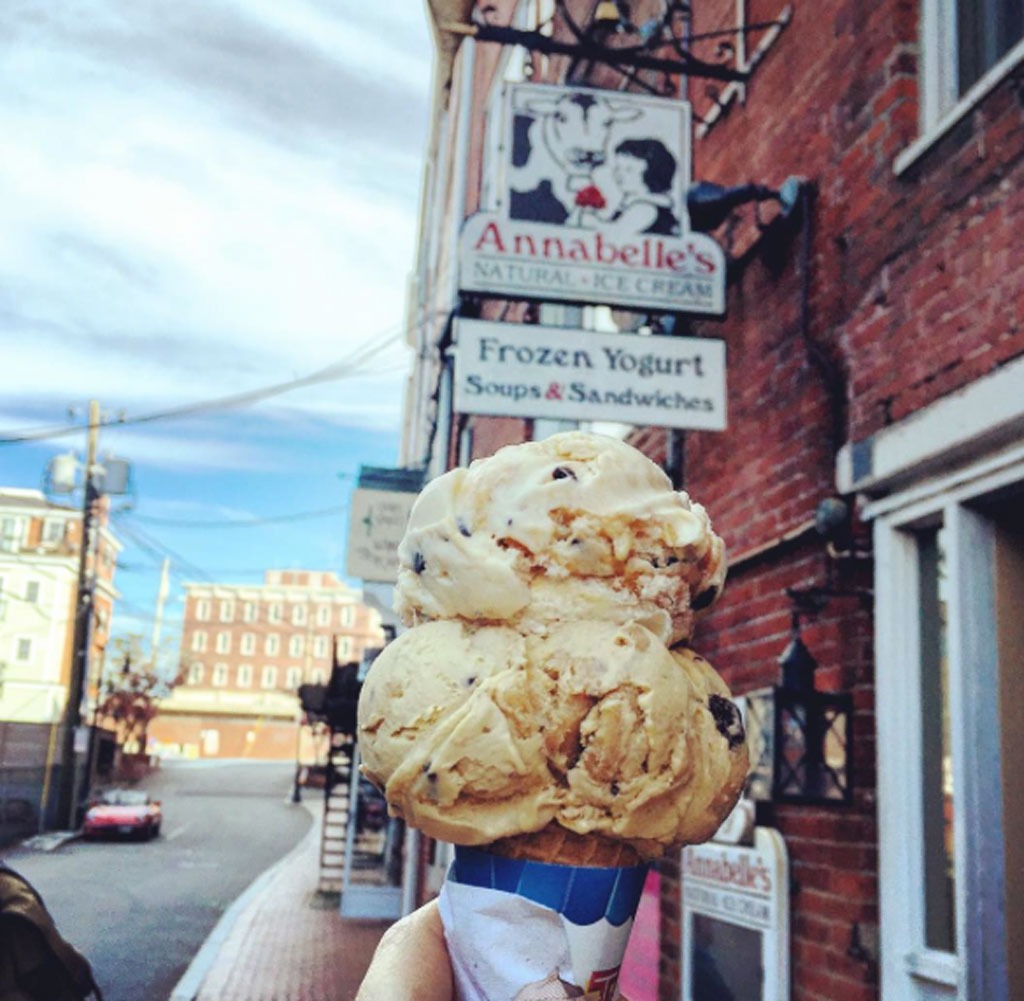 6254a4d1642c605c54bf1cab17d50f1e
This charming shop in New Hampshire has every flavor and topping imaginable. The best part? The ice cream is made from ingredients you can actually pronounce: milk, cream, yolks, sugar. Doesn't get simpler than that.
Torico's Homemade Ice Cream Parlor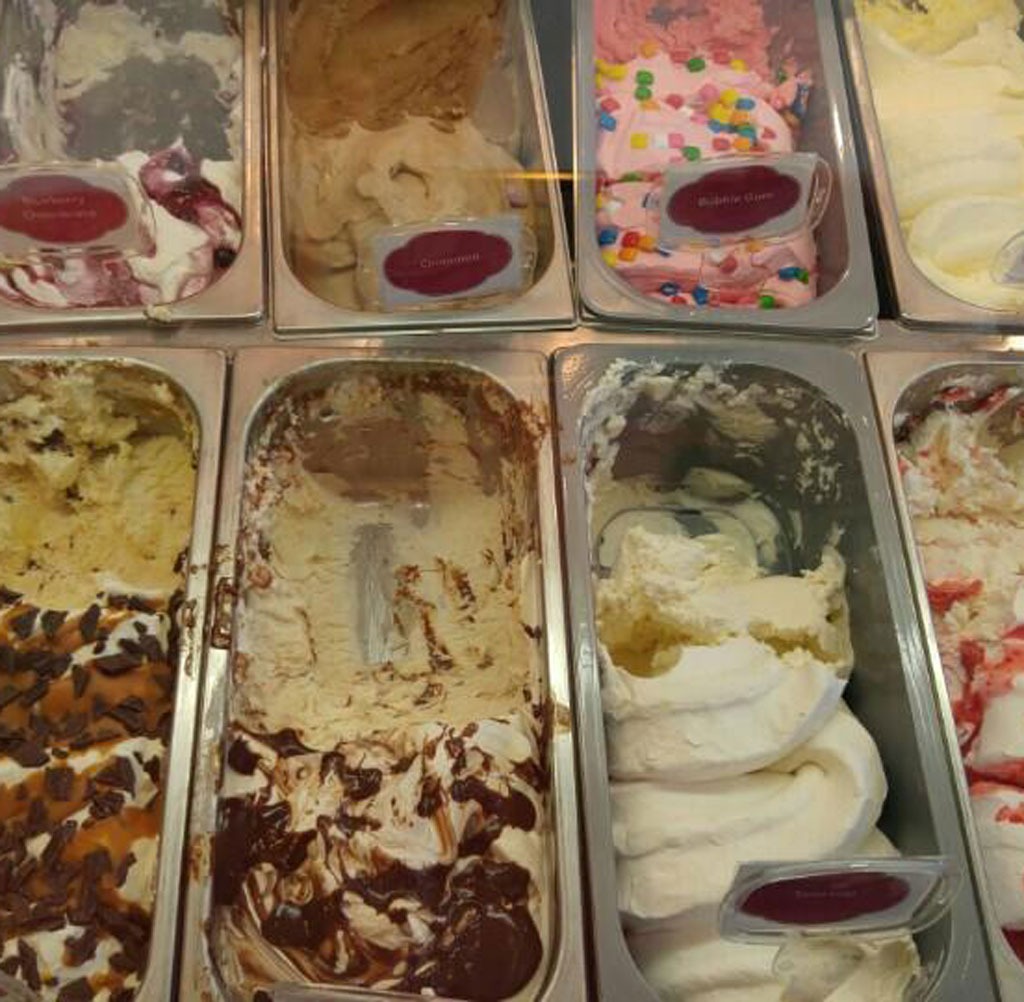 What really makes this Jersey shop stand out is their tropical ice cream flavors. Both owners are from Puerto Rico, so you'll find flavors like avocado, mamey, and passionfruit. What's next, a bitter melon flavor? We hope so!
The Taos Ice Cream Cow and Creamery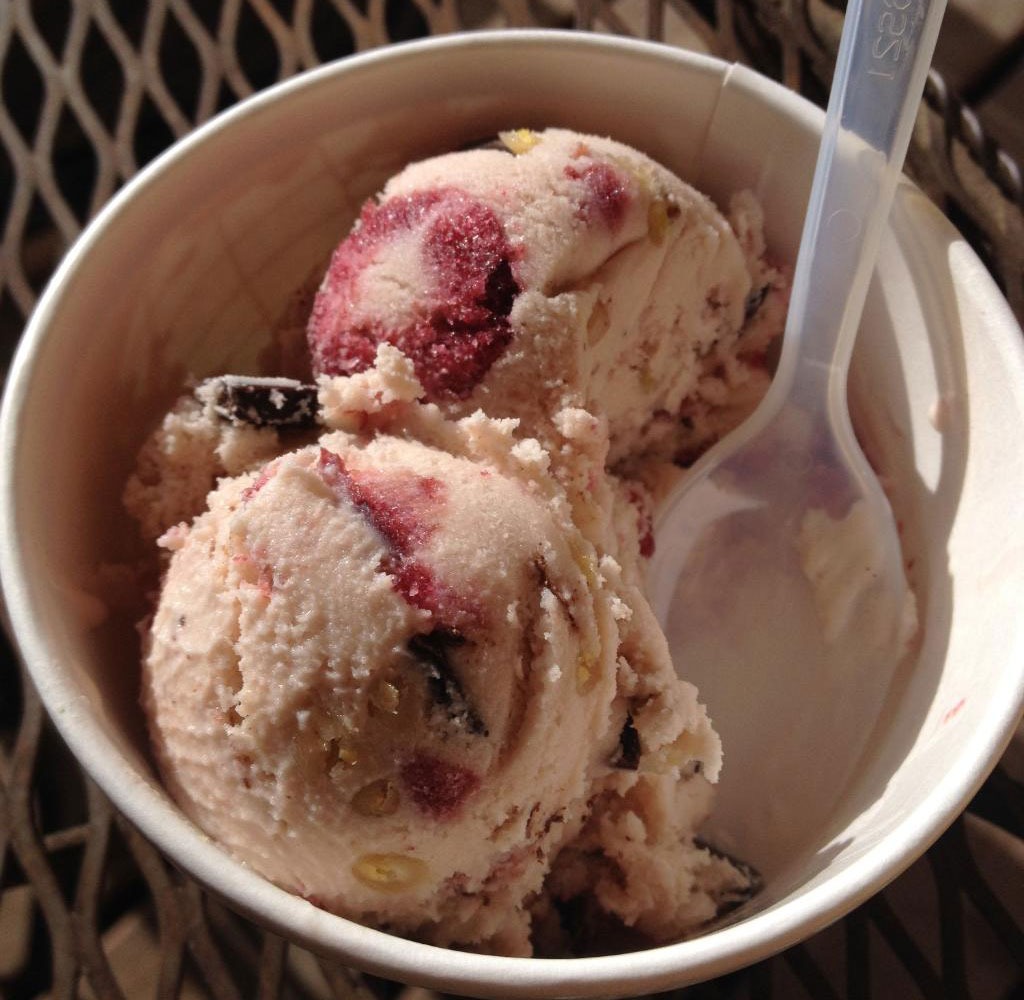 Taos serves up flavors that are authentic to their state like piñon caramel (vanilla ice cream with piñon and caramel chunks) and cafe ole (coffee ice cream with cinnamon and dark chocolate chunks). Did you have to re-read that last one because it sounded so insanely delicious? Yeah, us too.
Chloe's Soft Serve Fruit Co.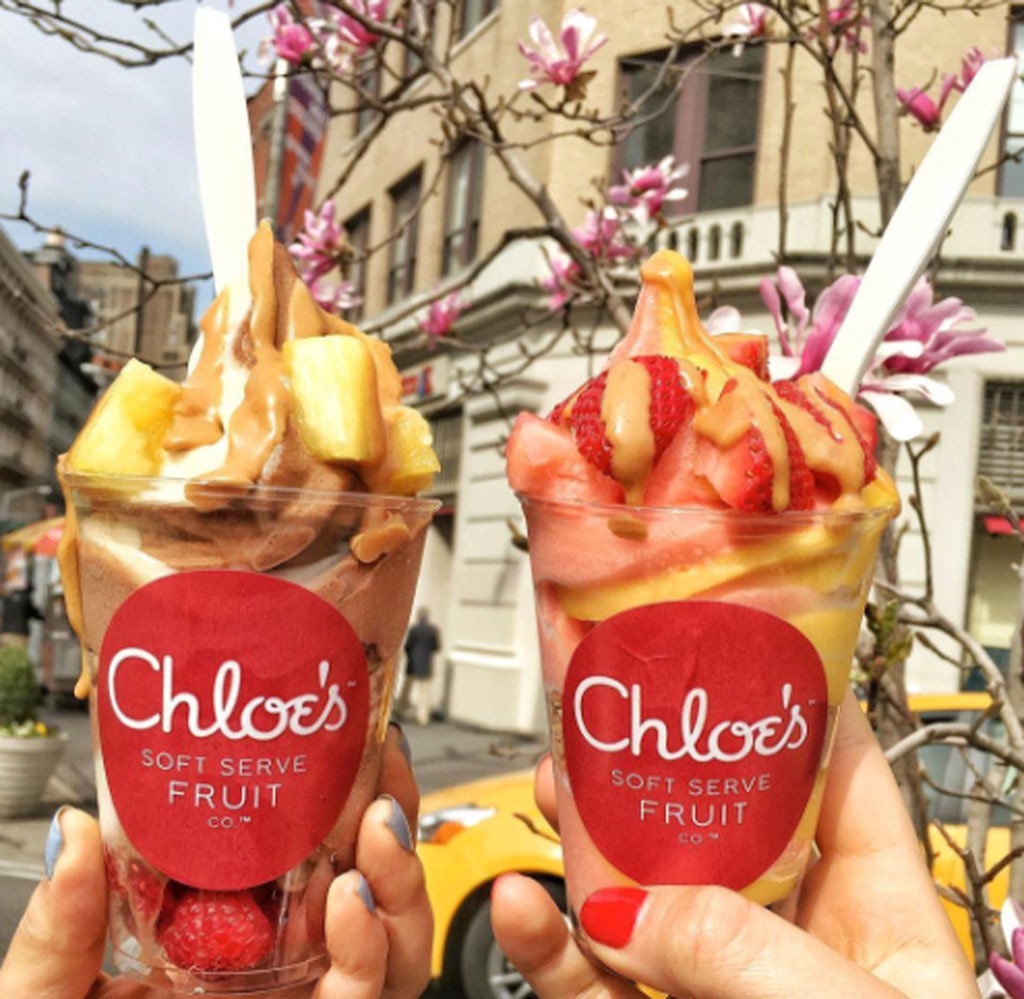 Started by a self-proclaimed fro-yo addict who started paying closer attention to her food when she got pregnant, Chloe's Soft Serve is made with fresh fruit and little else. Try not to let the overload of toppings derail you and enjoy this dairy-free icy treat the next time you're in Manhattan. And if you're pregnant, definitely avoid these 7 Worst Ice Creams When You're Pregnant!
The Parlour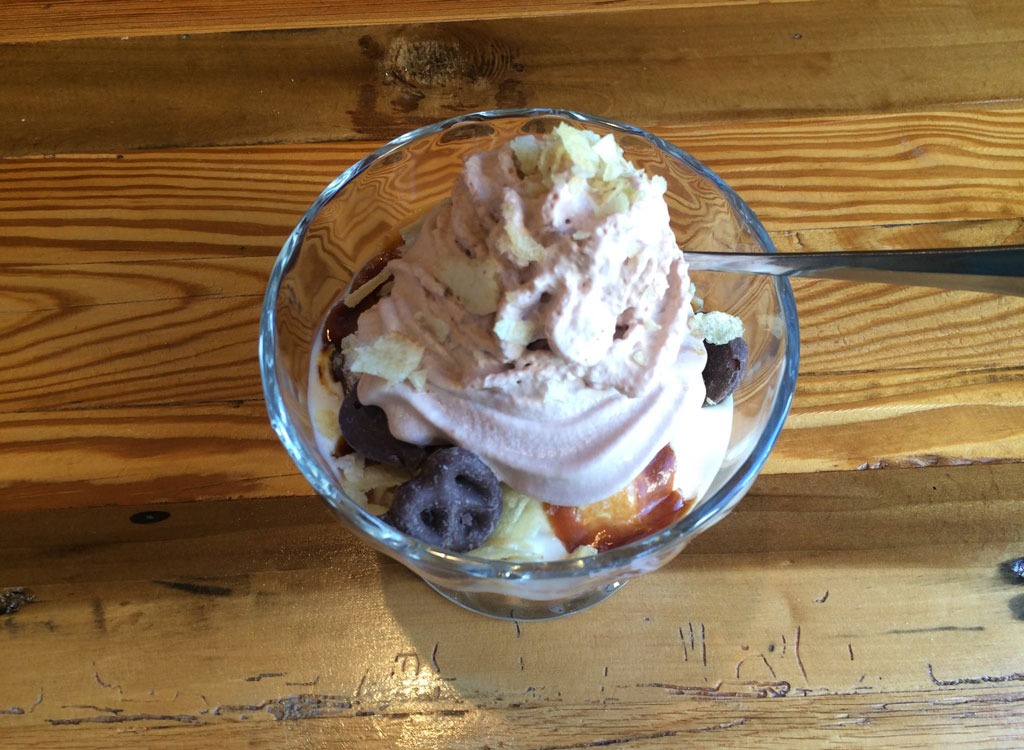 Before the Parlour shop came to be, the business started out as a roaming bus, selling ice cream and sorbet to all of Durham. They've come a long way since then! Aside from making delicious handmade ice cream, The Parlour also offers vegan options.
Pride Dairy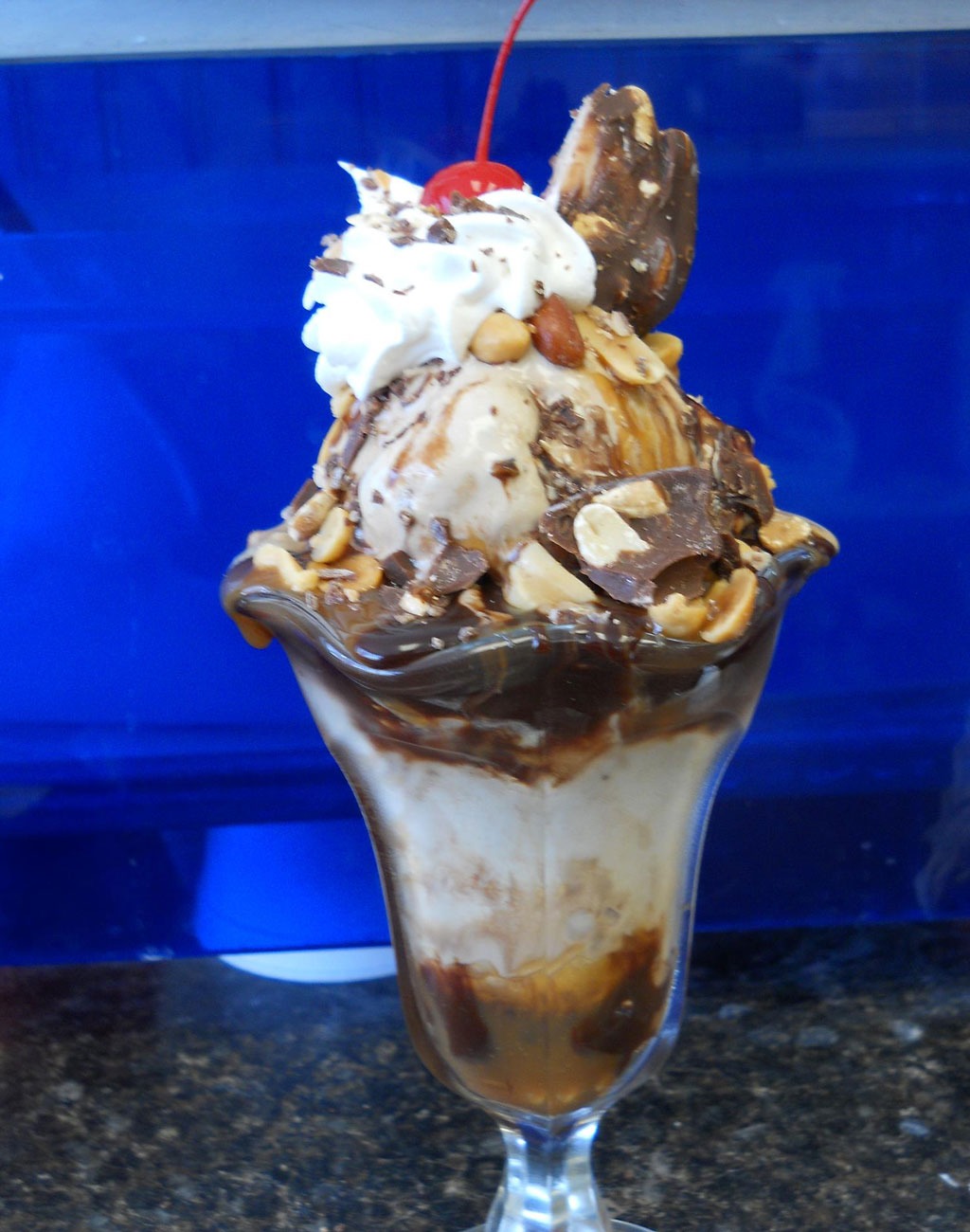 If you ever find yourself strolling around North Dakota, you have to stop by Pride Diary. Dubbing themselves the "Last Small Town Creamery," this shop has been serving up their homemade frozen treat since the 1930s!
Jeni's Splendid Ice Cream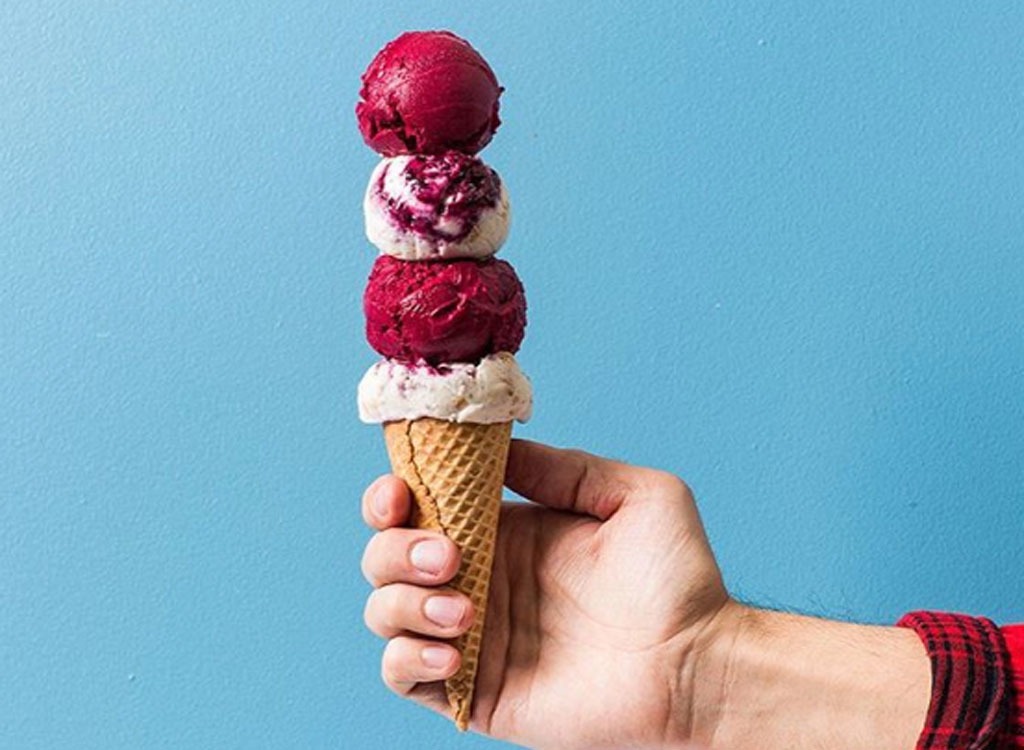 The secret to Jeni's buttercream-like ice cream starts by using whole ingredients and dairy from grass-fed cows. What started as one scoop shop in Columbus has developed into multiple shops sprawling eight cities. And chances are, you can find Jeni's in a grocery store near you.
Roxy's Ice Cream Social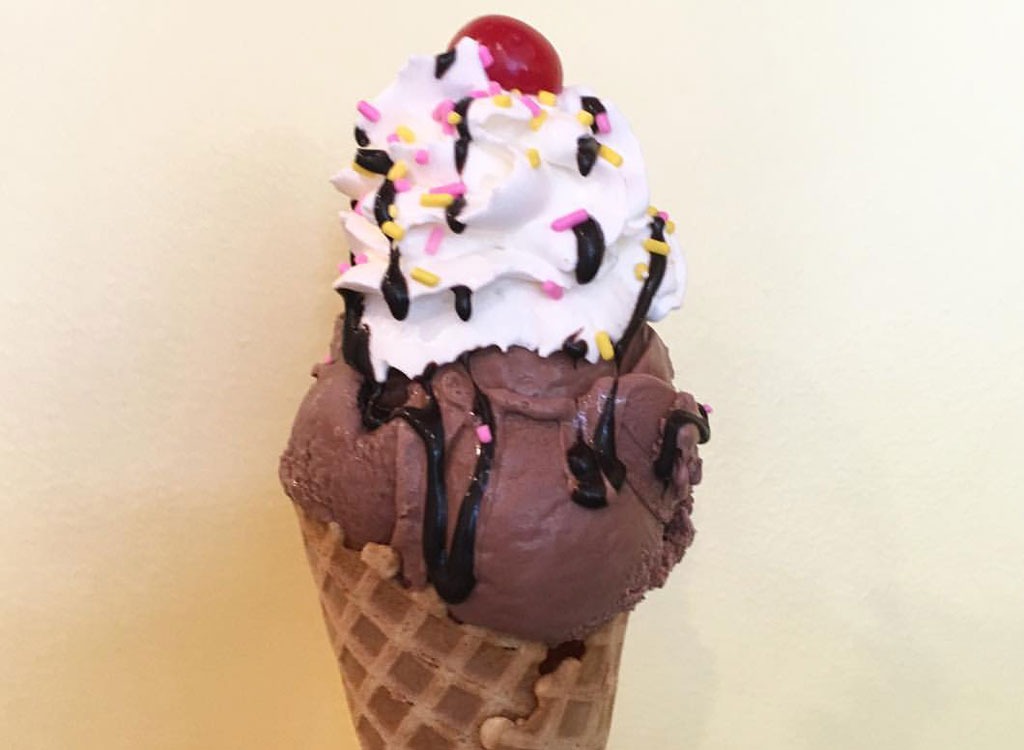 The Roxy truck is every ice cream lover's dream. Catch them for velvety-soft ice cream, cookie sandwiches, and other treats that you'd normally find in a parlour.
Salt and Straw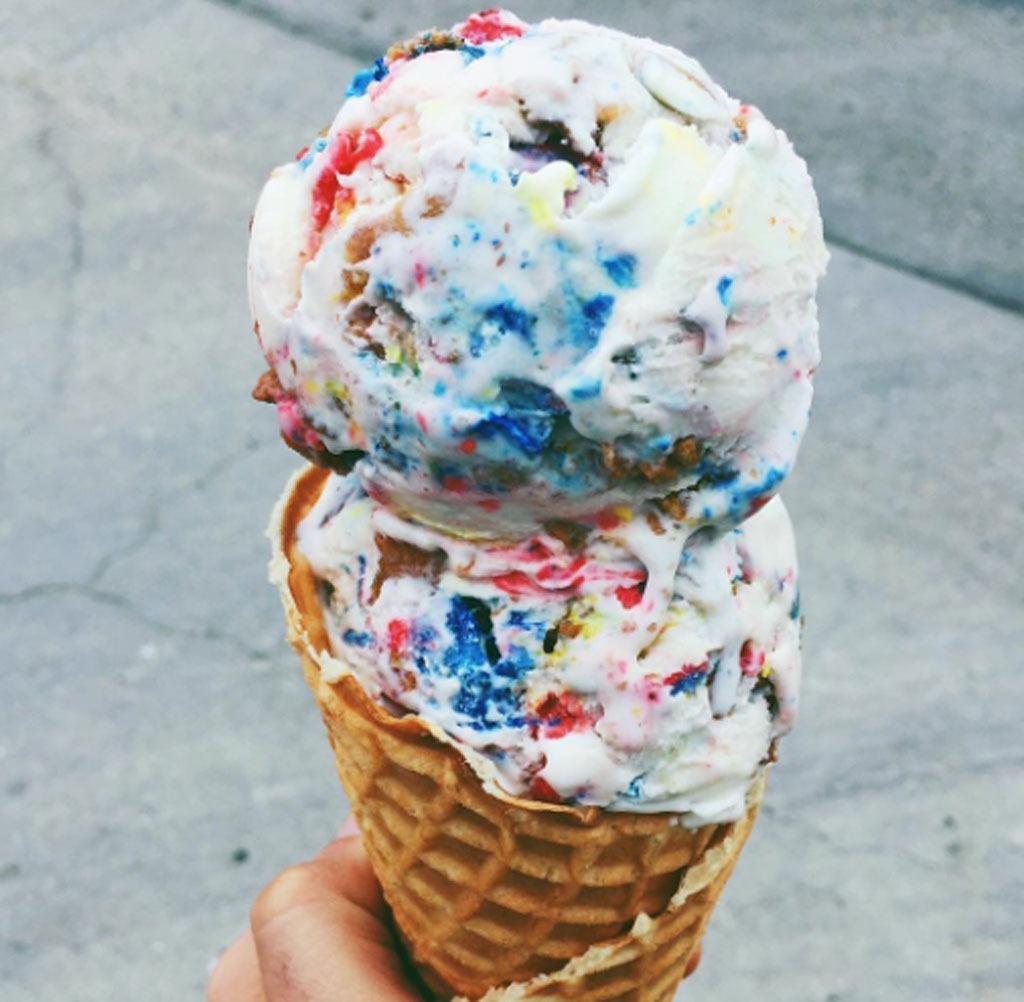 This ice cream shop has a homey feel and features the most innovative, gourmet flavors in the state of Oregon. But the usual sweet and savory combination make for a great treat; fans reportedly love the strawberry honey balsamic with black pepper and lavender honey!
ICYMI: 20 Savory Oatmeal Recipes For a Flat Belly
Penn State Berkey Creamery
For 150 years, the Berkey Creamery has been producing delicious ice cream enjoyed by far more people than simply Penn State students. The ice cream shop has their ice cream making process down to a science and are all always looking for cutting-edge ways to improve their frozen treat. Happy Valley, indeed.
Brickley's Ice Cream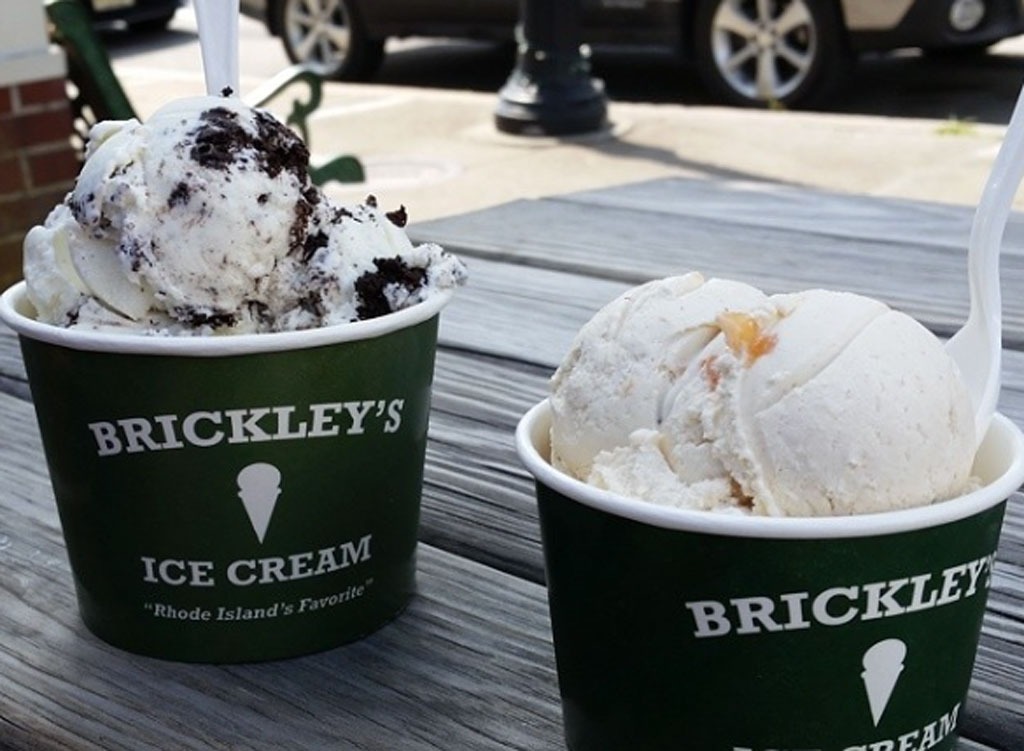 Rhode Islanders will swear that this is the best ice cream in the state. Along with the rich and creamy ice cream and generous portions, customers are obsessed with the hot fudge that Brickley's serves.
Hilton Head Ice Cream Shop
Hilton Head has the ice cream that everyone dreams of; their scoops are colorful, rich, and silky smooth. Fans say they have to sample four or more flavors before committing to a scoop!
Armadillo's Ice Cream Shop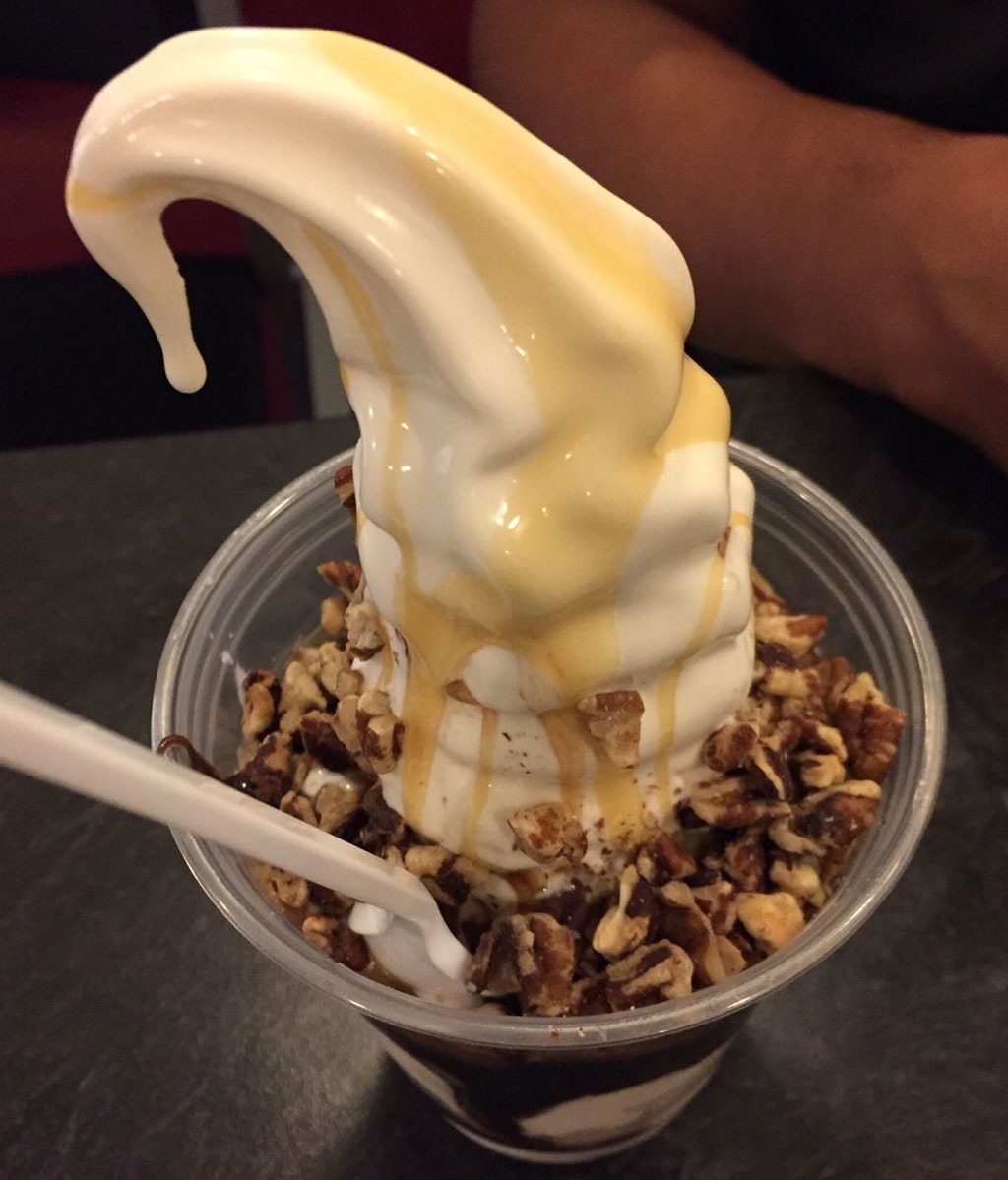 If you're ever in South Dakota, hit up this shop and try their signature Armadillo flavor—it's chocolate ice cream mixed with peanut butter and hot fudge. They also have drool-worthy sundaes and soft-serve cones to satisfy any ice cream lover's appetite.
Bobbie's Dairy Dip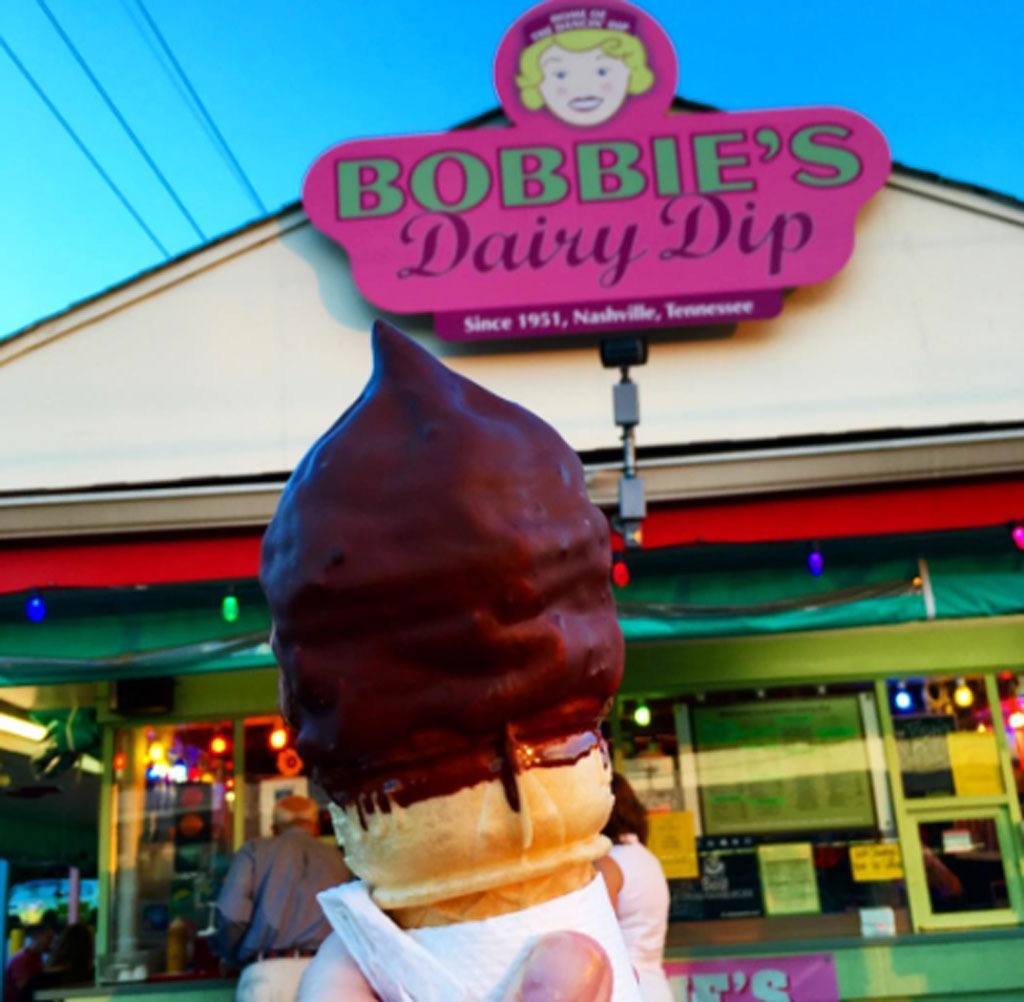 While Bobbie's only serves your typical chocolate and vanilla soft serve, their dips make these cones stand out. Come in and have your treat dipped in chocolate, blue raspberry, and other unique flavors.
Amy's Ice Cream
With three in locations in the Lone Star State, Amy's Ice Cream is a year-round hotspot. Amy's has over 350 ice cream flavor rotations, so you'll always find a new treat to try—and ultimately, enjoy.
BYU Creamery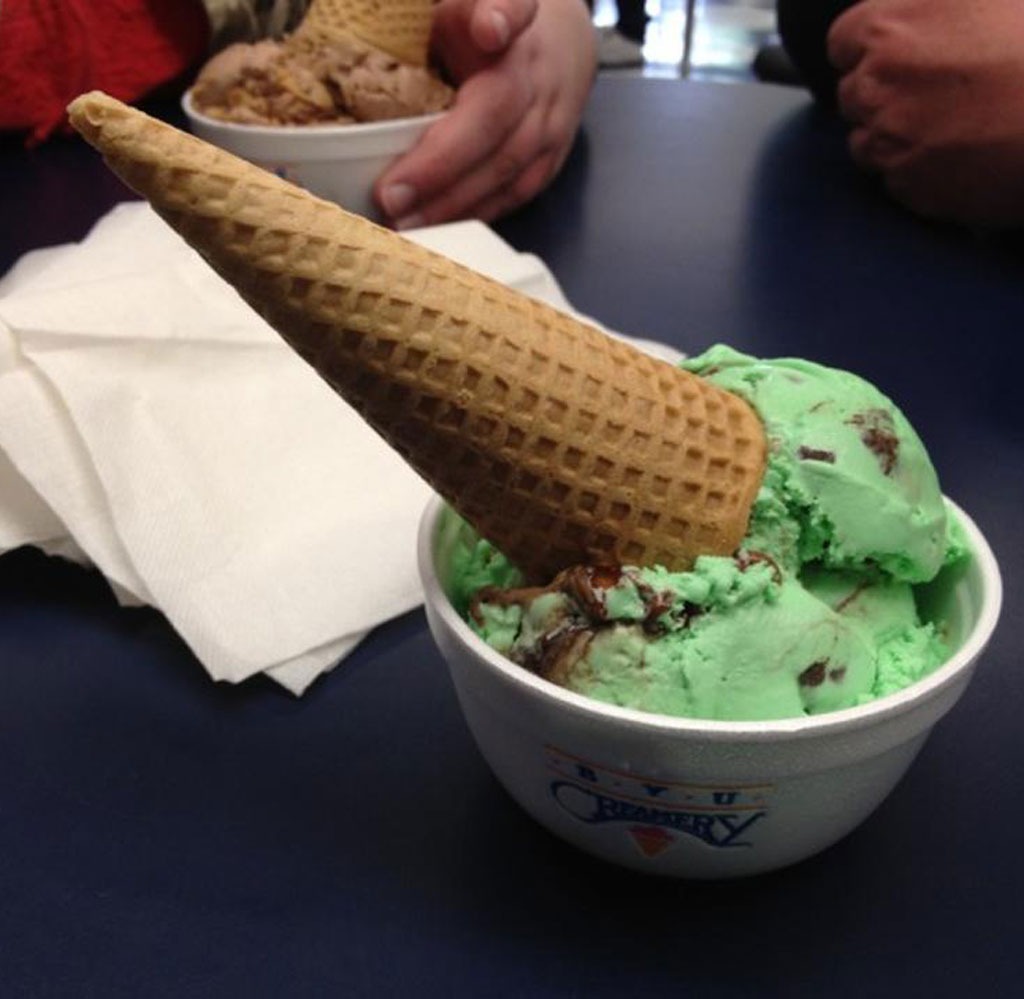 With four locations across the Brigham Young University Campus, BYU Creamery is a popular spot for locals and college students. Seriously, why doesn't every college have their own ice cream shop?
Carl's Ice Cream
Virginia is for lovers, and we can only imagine the number of first dates had at this classic ice cream place. Carl's will give you the nostalgic feels, thanks to its landmark status and old-timey vibe. Indulge in old-fashioned cones, malts, and sundaes at seemingly old-fashioned prices, too.
Ben & Jerry's
You can't go to Vermont and not stop at the Ben & Jerry's ice cream factory. They may be a national chain, but the dudes behind this popular ice cream company strive to improve their product using fair trade and non-GMO ingredients.
Molly Moon's Homemade Ice Cream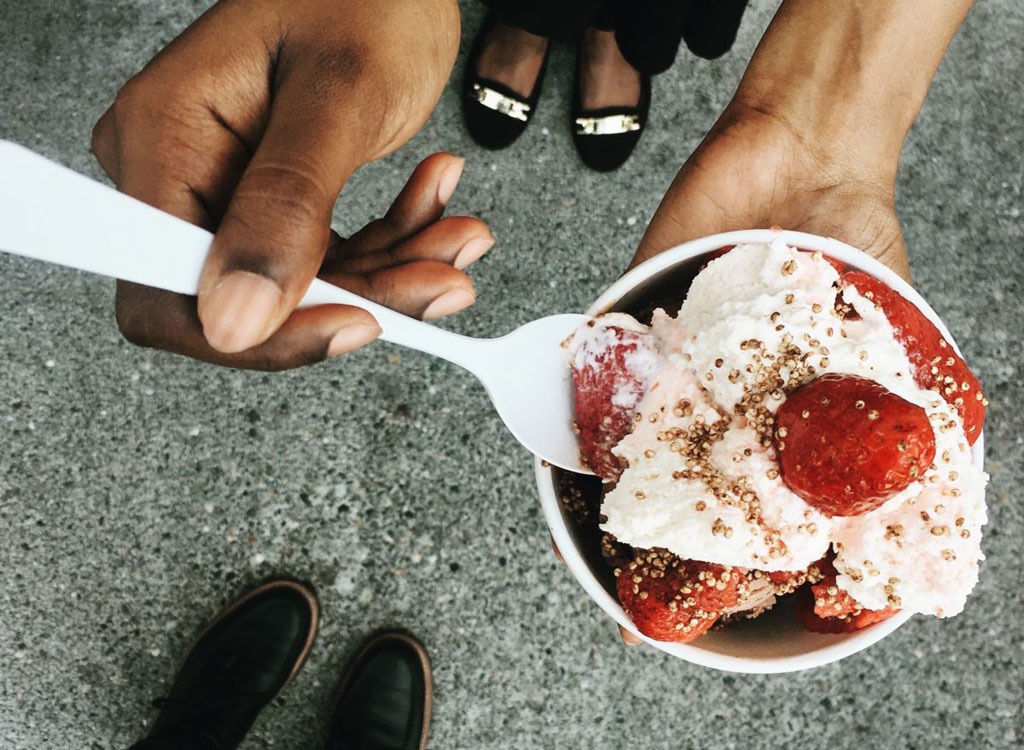 The team at Molly Moon's draws inspiration from the local businesses surrounding them. They work with local farmers and producers to acquire the freshest fruits and ingredients to make their ice cream. And for coffee lovers, they even have a Stumptown flavor, honoring another popular Seattle spot.
Ellen's Homemade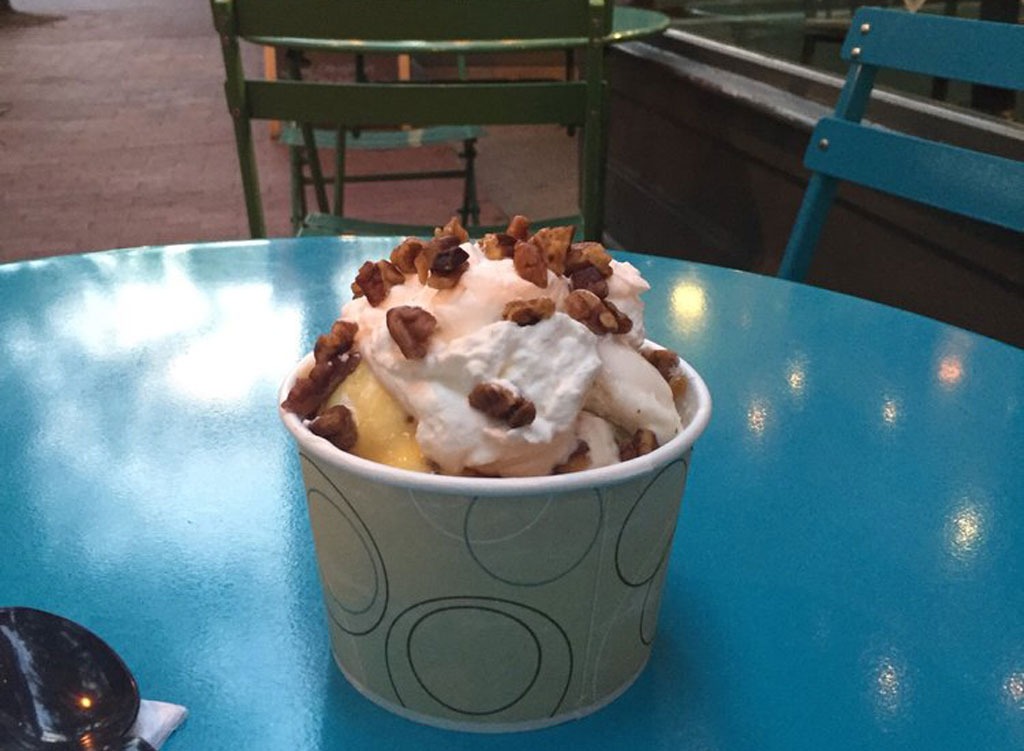 For a small ice cream shop, Ellen's packs big flavor and promises total quality with every bite. Fans of the shop rave that they can't get enough of the Oreo espresso.
Chocolate Shoppe Ice Cream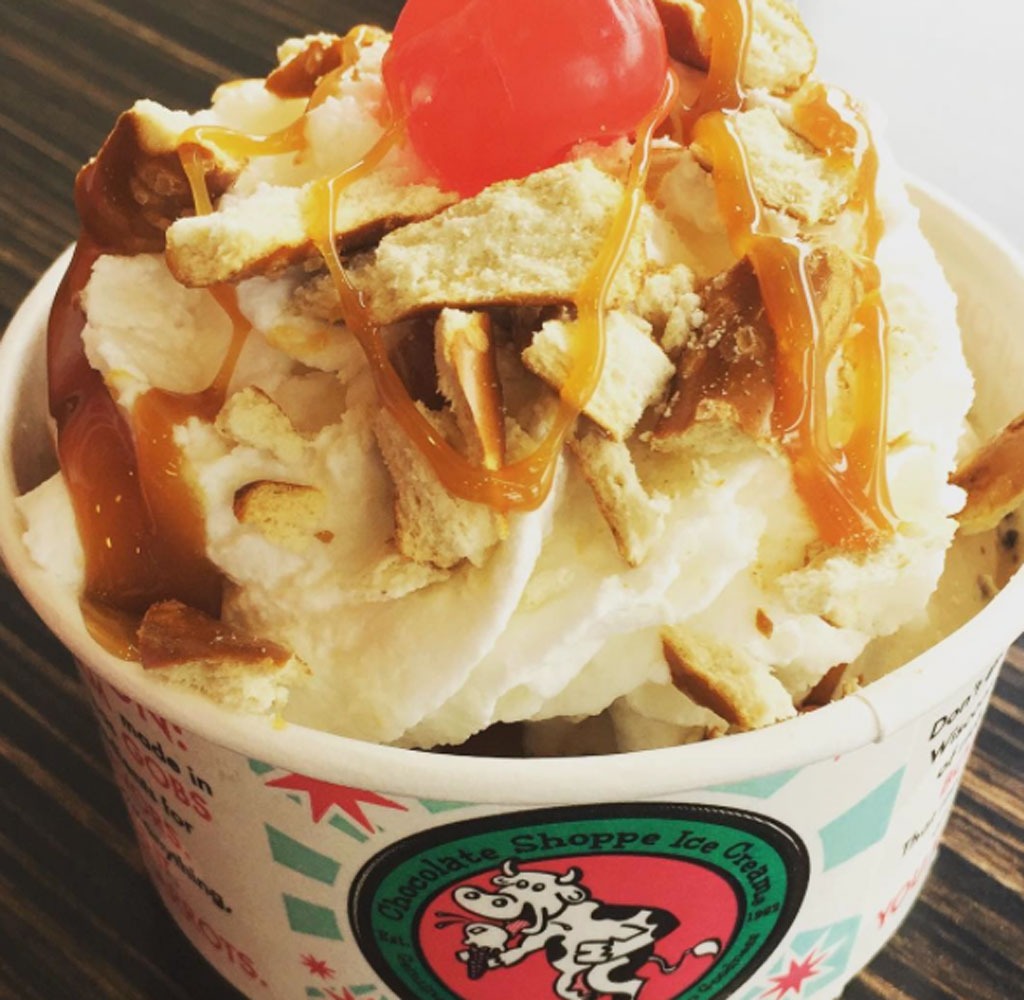 In a state where cheese reigns as the top dairy product, it's evident that this Midwest state has some awesome ice cream spots, too. Enter Chocolate Shoppe. What started as a small frozen section in a candy store grew to define the business. Now, Chocolate Shoppe is all about the ice cream with over 100 flavors of premium ice cream, including sherberts, Greek yogurt varieties, non-dairy, and sugar-free options.
Moo's Gourmet Ice Cream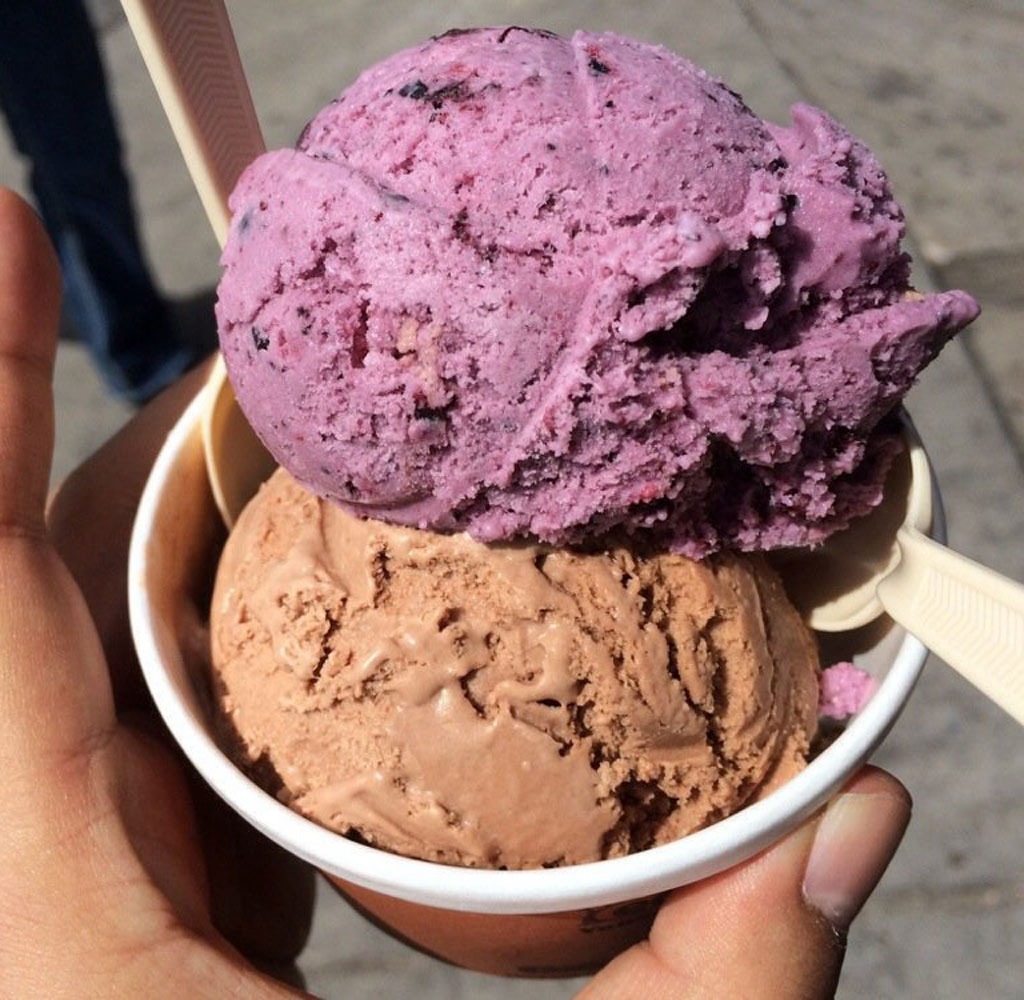 Featuring about 100 flavors of organic ice cream, Moo's Gourmet strives to keep their products as natural as possible. Their sorbet is also made with 99 percent fruit and one percent cane sugar, making it a win-win.