The Healthiest Red Wines—and Which Ones to Buy
Toast to wonderful wine! These reds are packed with resveratrol and aren't caloric like sugary cocktails.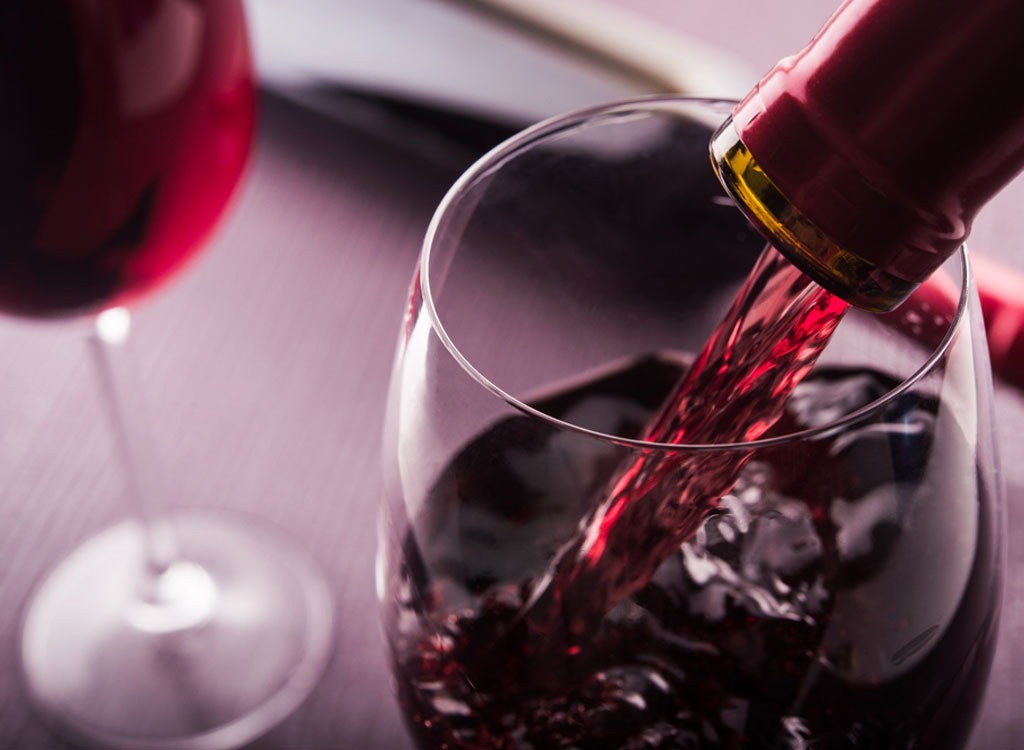 The verdict is in: red wine is not guilty of causing stomach fat! Phew. You can get away with one five-ounce glass here and there during your week and still pull up those skinny jeans with ease. And it's not news that wine is a source of antioxidants, but do you actually know how they benefit you or where they even come from? And which wines are even more wonderful than others?
Of the many nutrients in wine, resveratrol is the predominant compound that's packed with antioxidant properties. It's sourced from dark-skinned berries, and according to the Mayo Clinic, resveratrol may be the antioxidant responsible for protecting blood vessels from damage, reducing levels of harmful LDL cholesterol, and preventing blood clots! What we're trying to say is that you can take a break and pour yourself a glass of the good stuff with total confidence. But make sure you're stocking your cabinet with the best amounts of resveratrol—and for a reasonable price! Check out your options below and then be sure to find out how to make wine last longer!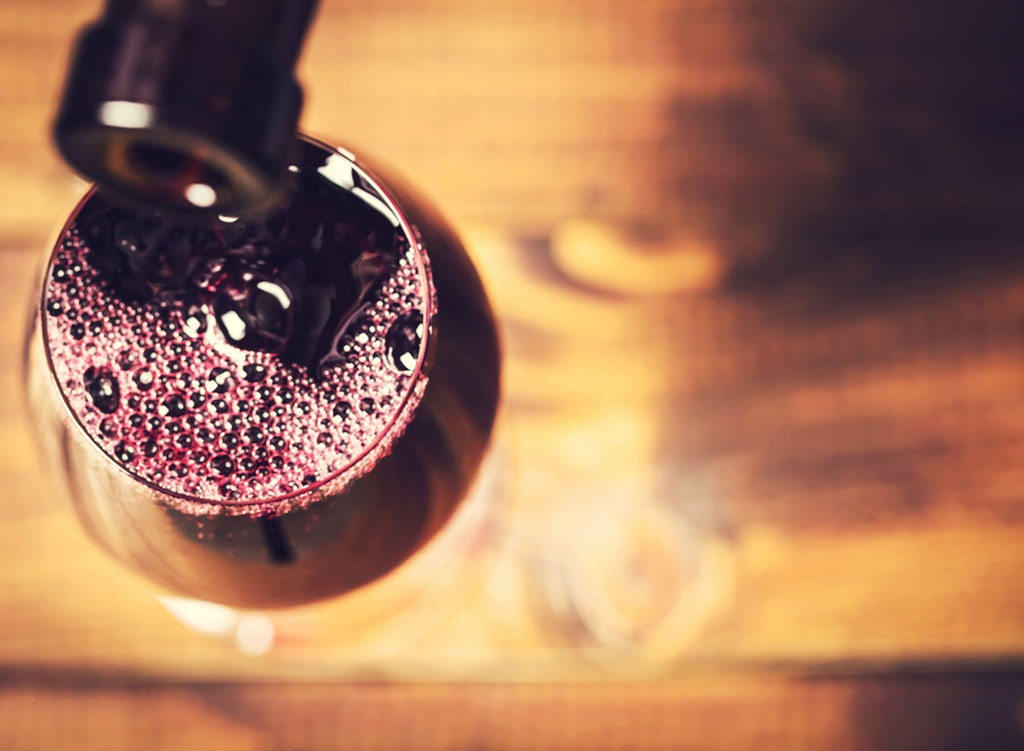 Not only is a five-ounce glass of pinot noir only 121 calories, it also contains the highest concentration of resveratrol than any other wine, says a paper published in the American Journal of Enology and Viticulture. Never had pinot noir before? No problem! Here are two superb selections that are worth a taste.
Steal: Pepperwood Grove Pinot Noir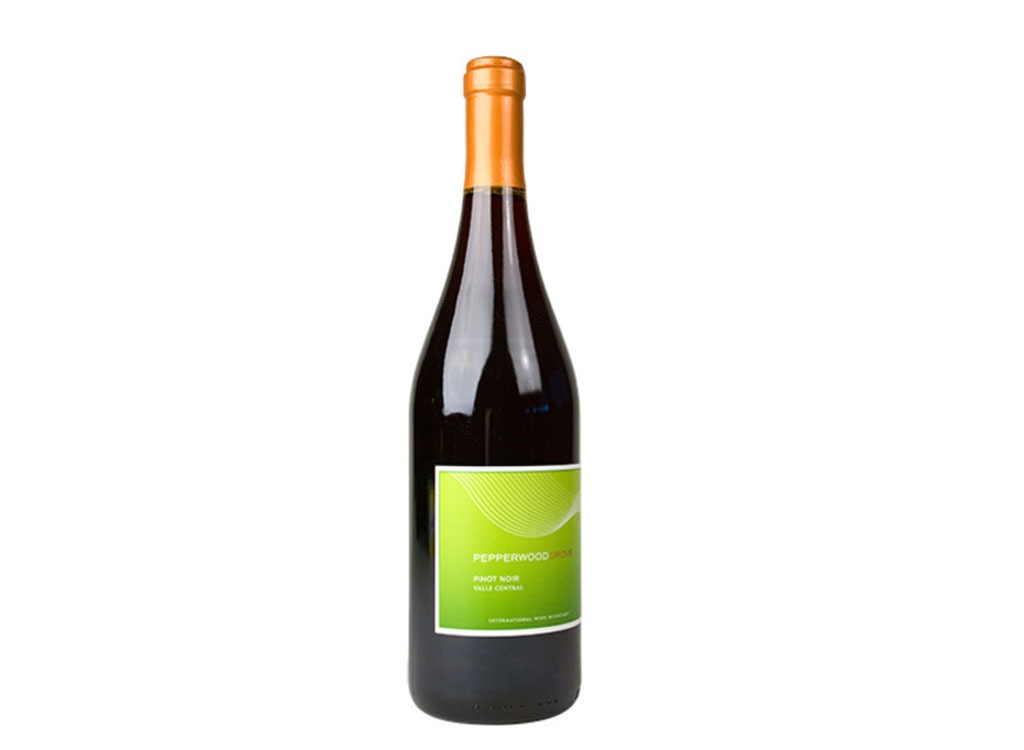 Described as a medium-bodied pinot noir, the minute this wine is uncorked it expels an enticing aroma made of cherry, red raspberry, and toasted almonds. The flavor consists of hints of cranberry, sweet plum, and nutmeg. The best part? It can be found for less than $8. Pair a glass of this Chilean wine with a chicken recipe for a killer dinner. (Yes, we're giving you permission to pair red with poultry!)
Splurge: Willamette Valley Whole Cluster Pinot Noir 2017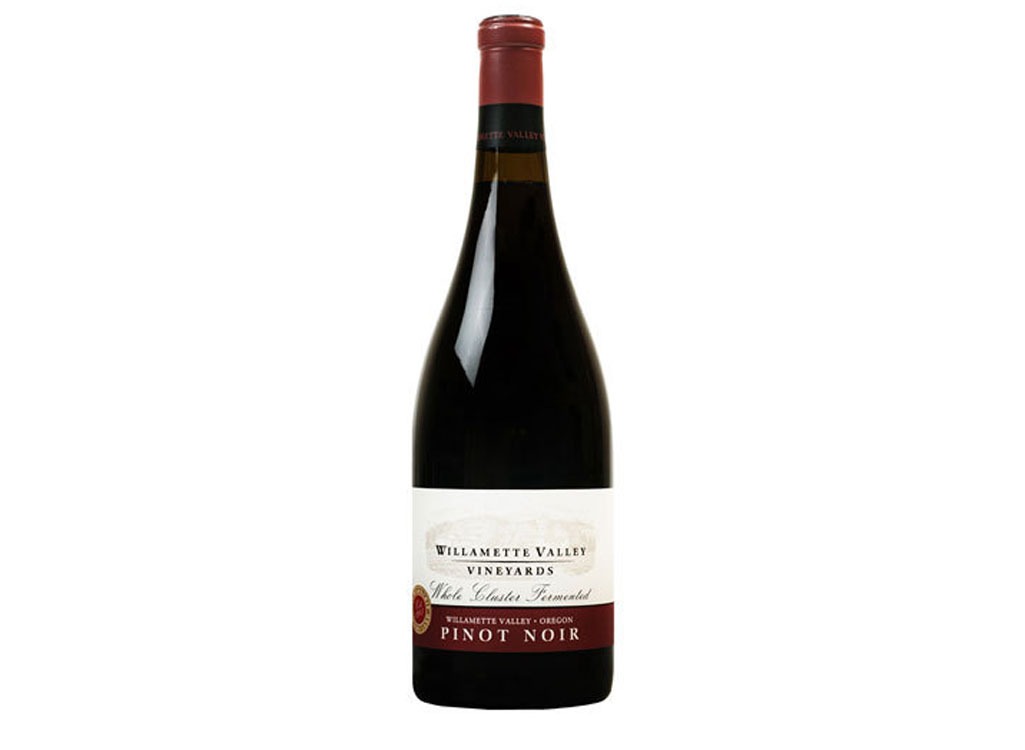 If you're able to spend a few extra dollars on a bottle of vino this week, look into Oregon's own Willamette Valley Whole Cluster variety. Its deep red tint encompasses aromas of cherry, blackberry, and cocoa. It does cost a tiny bit more than $20, so it won't necessarily break the bank. Serve this wine with a savory healthy homemade pizza to accentuate the wine's sweetness.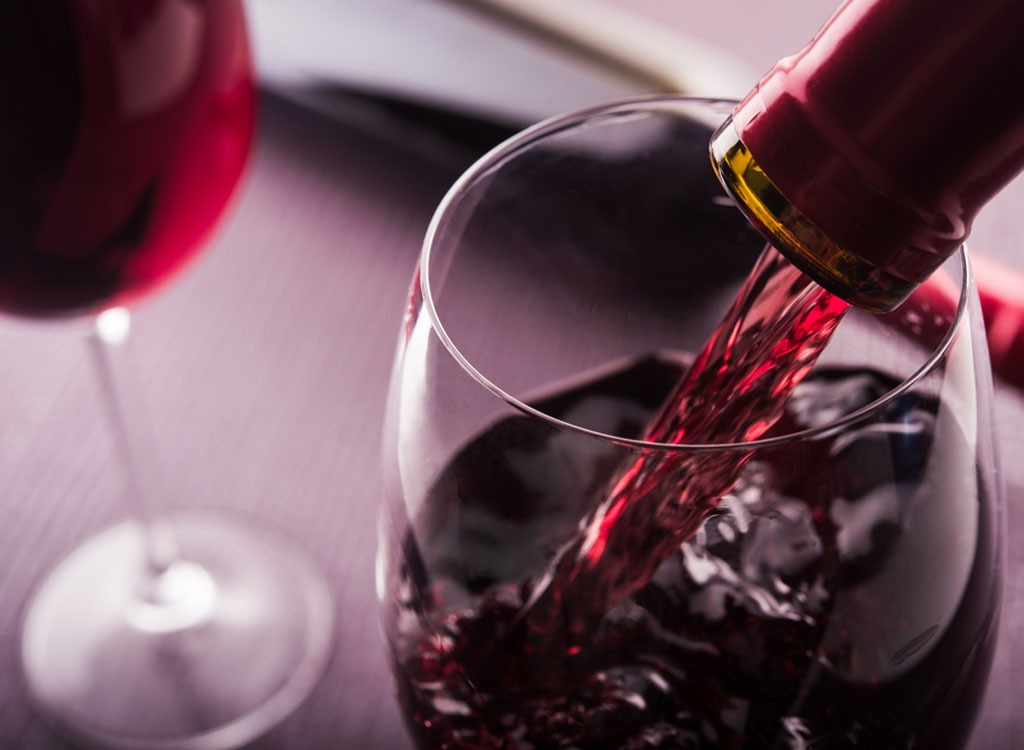 Syrah or shiraz is a surprisingly pleasant choice for when you want to indulge in a grilled fillet of salmon. Why? The rough char essence from the grill marks on the fish pairs well with the sweet flavor of black currants and smooth texture of the wine. Not to mention, the two together act as a tremendous duo with the wine's resveratrol and salmon's omega-3 fatty acids.
Steal: Shoofly Shiraz 2015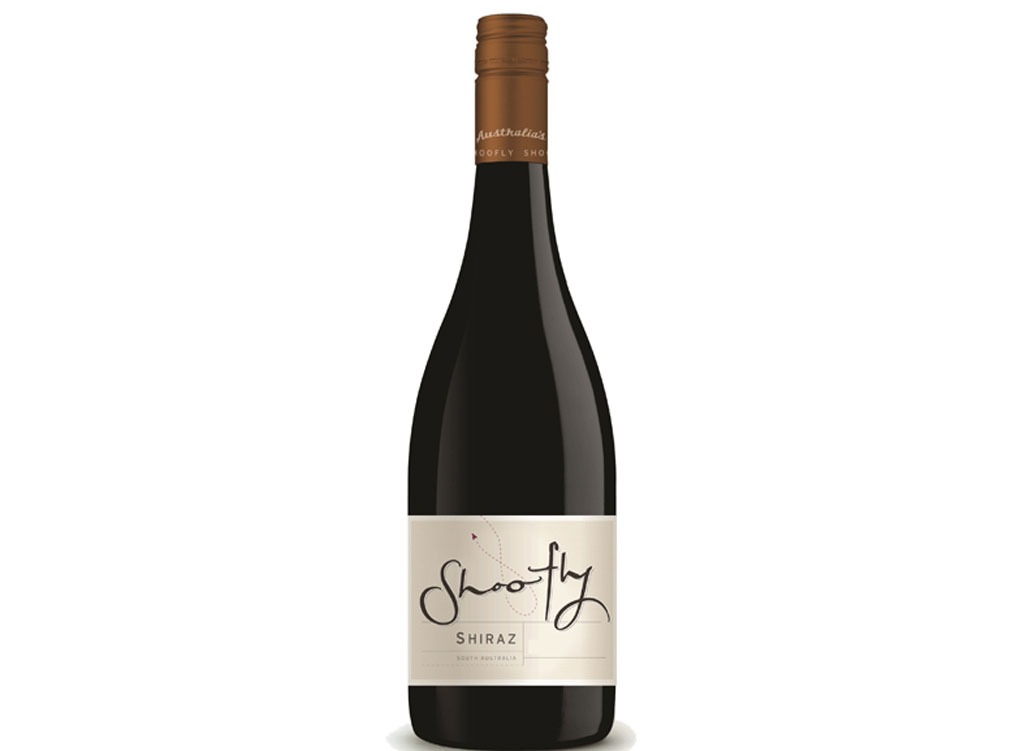 With scents of sour cherry fruit and light spices, this Australian wine will have you hooked within seconds of savoring.
Splurge: John Duval Entity Shiraz 2015
This wine is a deep purple red color and is packed with scents of violets, dark berries, plum, cocoa powder, and spicy French oak. Combined with the flavors of dark fruits, it's the perfect savory treat.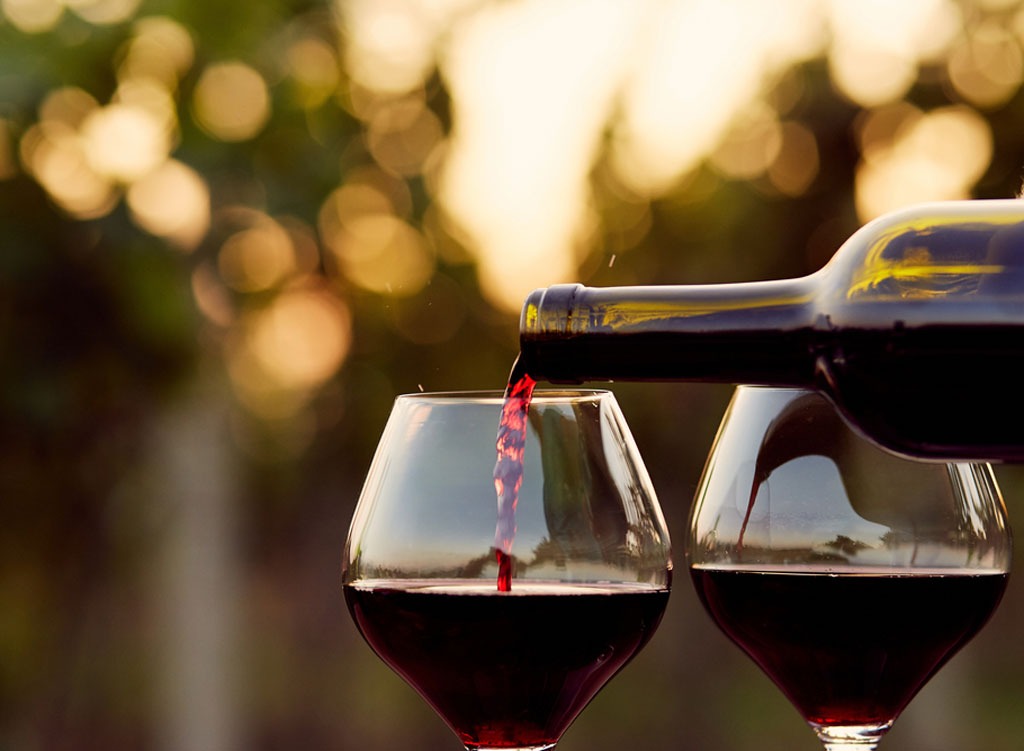 6254a4d1642c605c54bf1cab17d50f1e
Often described as elegant, soft, and ripe, this red wine is known for its less-bitter flavor and is one of the top choices for a red wine newbie. Not only is its texture luring, but many people like its distinctive flavor of plum and chocolate notes; give one of these wines a whirl, literally!
Steal: Gnarly Head Merlot 2016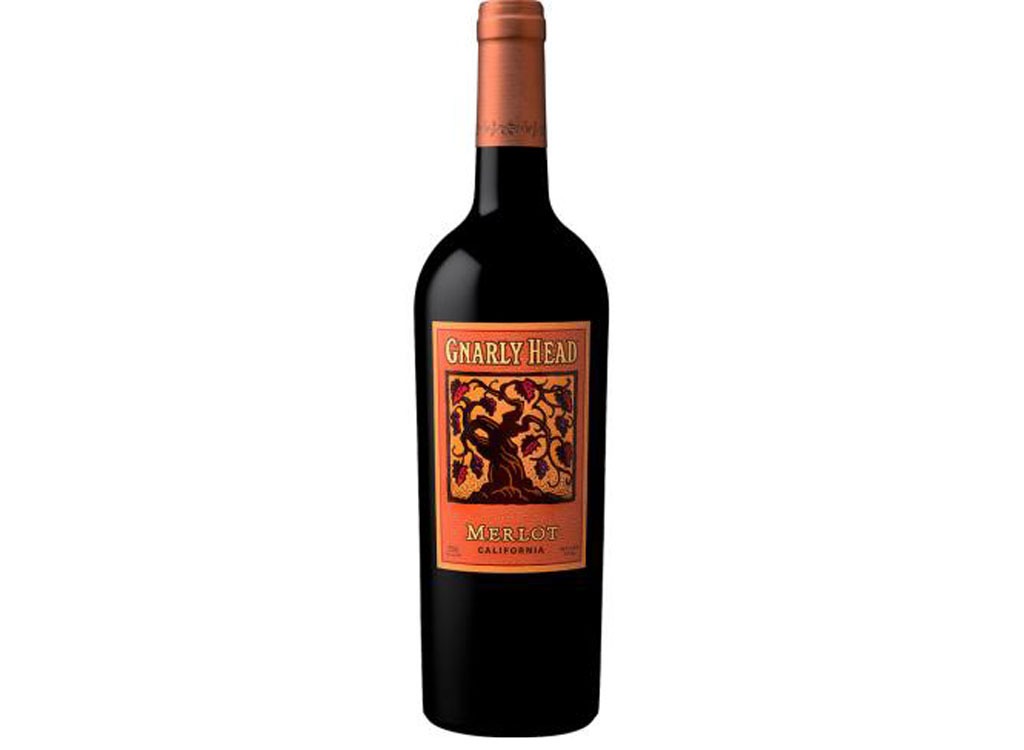 Described as velvety and lush, this Merlot will reel you in upon first taste with its flavors of plum, caramel, baking spice, and a dash of buttered toast. Pair the wine with a hearty dish for optimal savor.
Splurge: Swanson Napa Valley Merlot 2015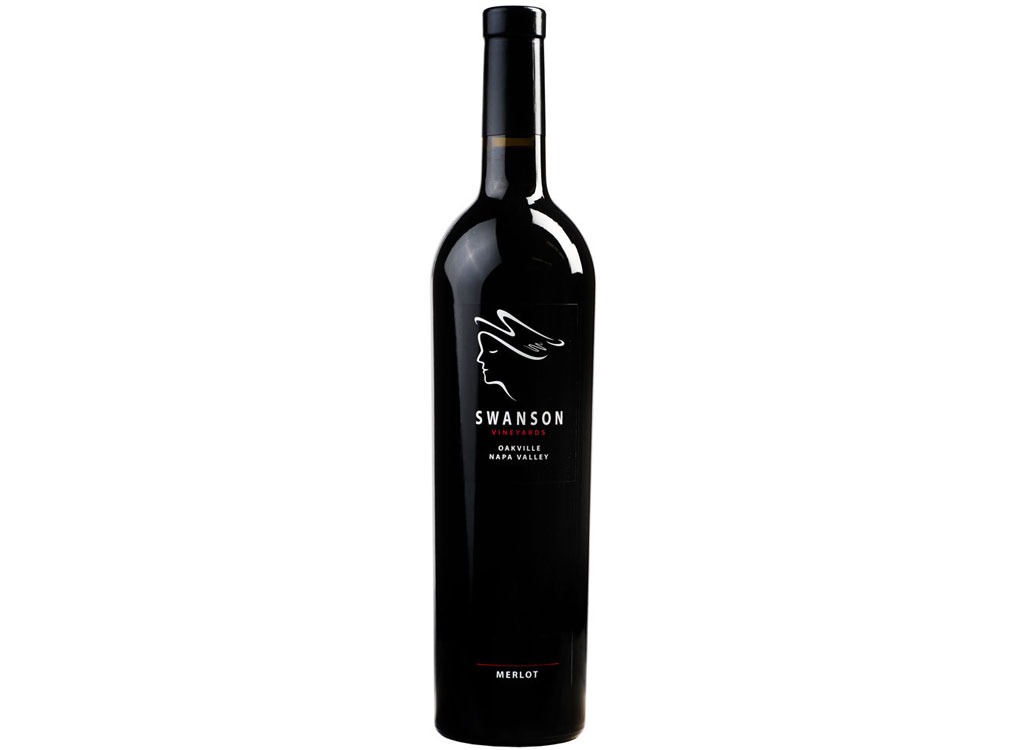 This red-purple beverage is a mix of flavors, combining red fruits, pomegranate, cedar wood and a touch of dried oregano. The Napa Valley favorite is worth the investment.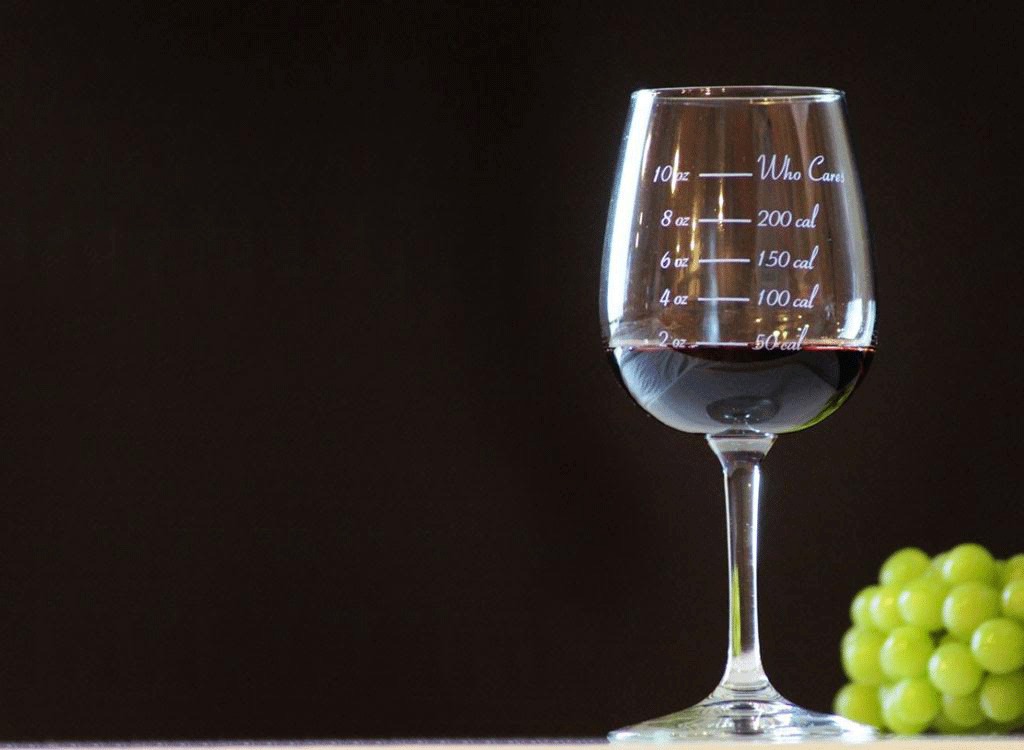 Madiran is actually a village that lies in the countryside of Gascony, which is located in the southwest region of France. Gascony cultivates the tannat, which is the grape that comprises the rather acidic Madiran wine. So what makes this wine stand out? The tannat grape is notorious for having a rich source of the polyphenol tannin. Tannins are responsible for fighting off bacterial infections, which makes us wonder if we should pair a glass with some chicken noodle soup the next time we're sick?
Steal: Chateau Peyros Madiran 2014
If you have a hobby for collecting wine and cracking them open years down the road, then this is the wine for you! This Madiran wine can be stored anywhere from seven to 10 years and it will still relinquish a blend of juicy black fruit aromas. You can enjoy this taste of France for a rather low price, too.
Splurge: Domaine Berthoumieu Charles de Batz Madiran 2013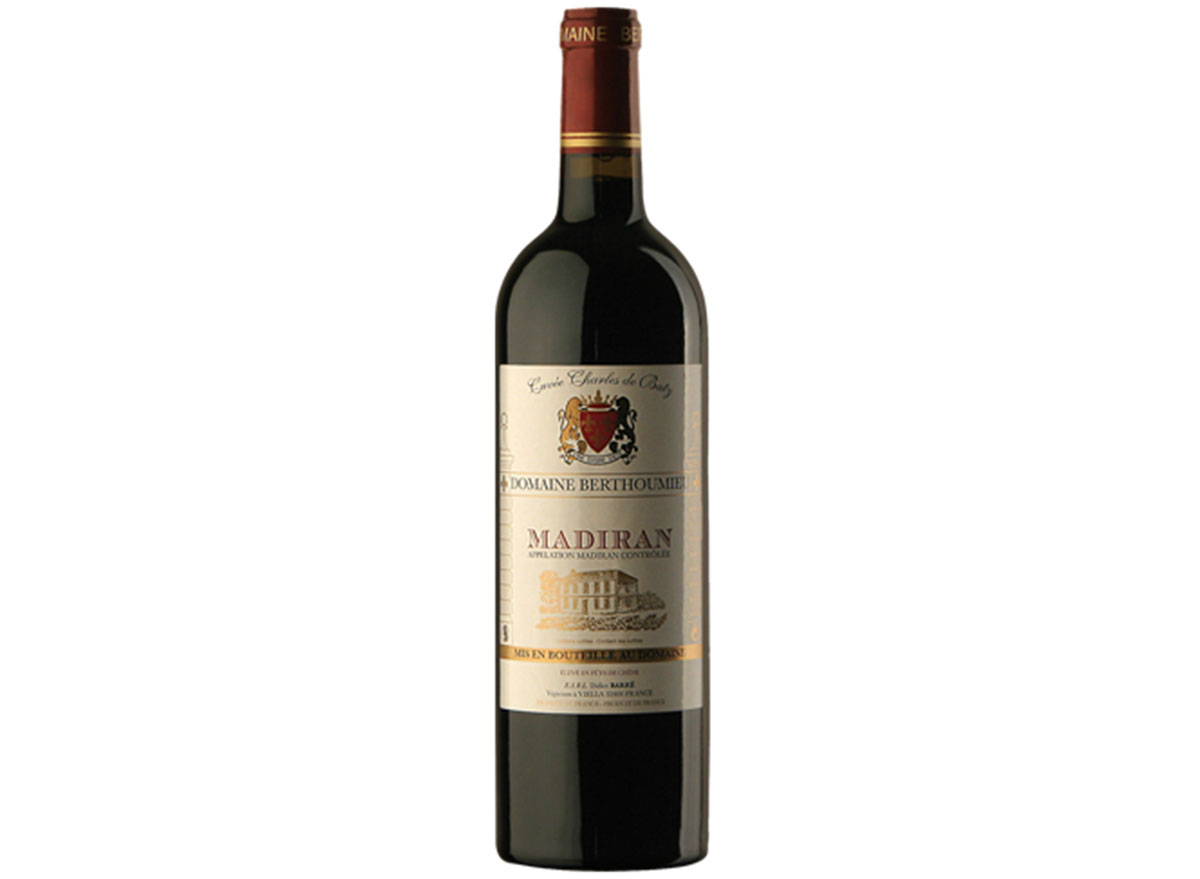 You won't find a wine much darker than this! It has notes of black fruit and a hint of red fruit and pairs really nicely with flavored meats.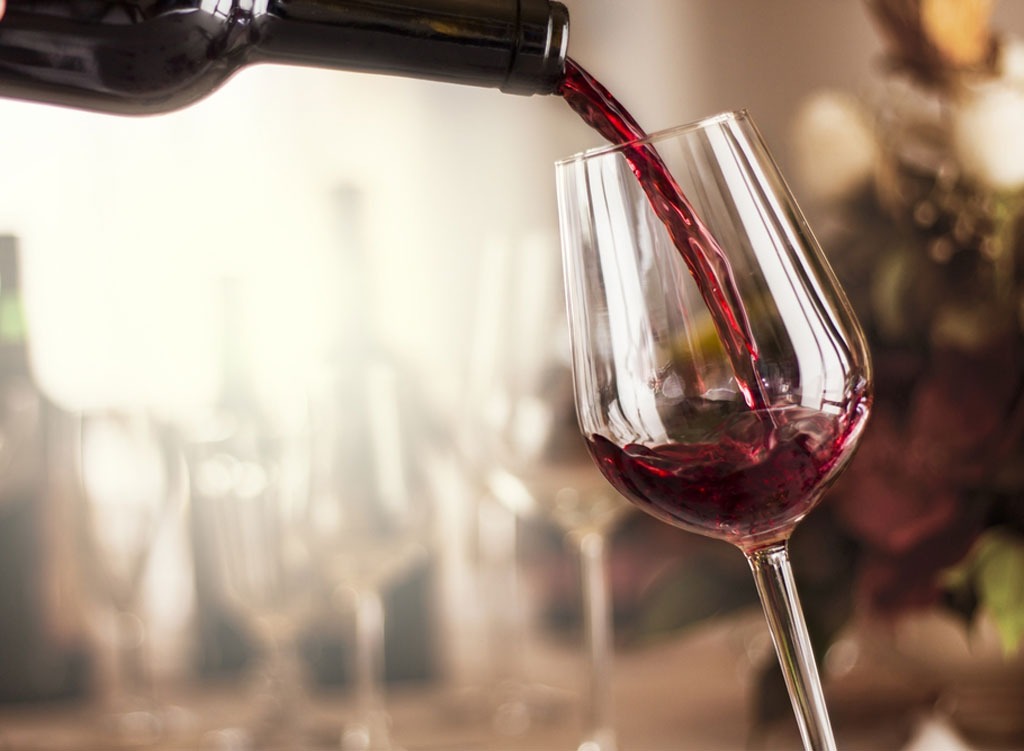 Speaking of tannat grapes, Cabernet is also is made from the extraordinary grape. The rustic wine contains high levels of procyanidins, an antioxidant that's known to improve cardiovascular and arterial health and has even been associated with promoting longevity! Who knew the key to a long life was having a glass of cab every once in a while? Of course, eating a diet rich in vibrant fruits, vegetables, and ancient grains aid with that, too. In the meantime, increase your lifespan by pouring a glass to go with one of the nutrient-laden salad recipes for weight loss!
Steal: Cypress Cabernet Sauvignon 2016
This cabernet choice offers a distinctive flavor between fruit, coffee, and black tea; but no, you can't have it for breakfast.
Splurge: Bonterra Organically Grown Cabernet Sauvignon 2016
If the word organic doesn't instantly snatch your attention, then maybe its description will. The cabernet is comprised of aromas of cherry, currant, raspberry and paired with notes of toasted oak wood and vanilla. Yum! You can indulge in a bottle of this wine for way under $20.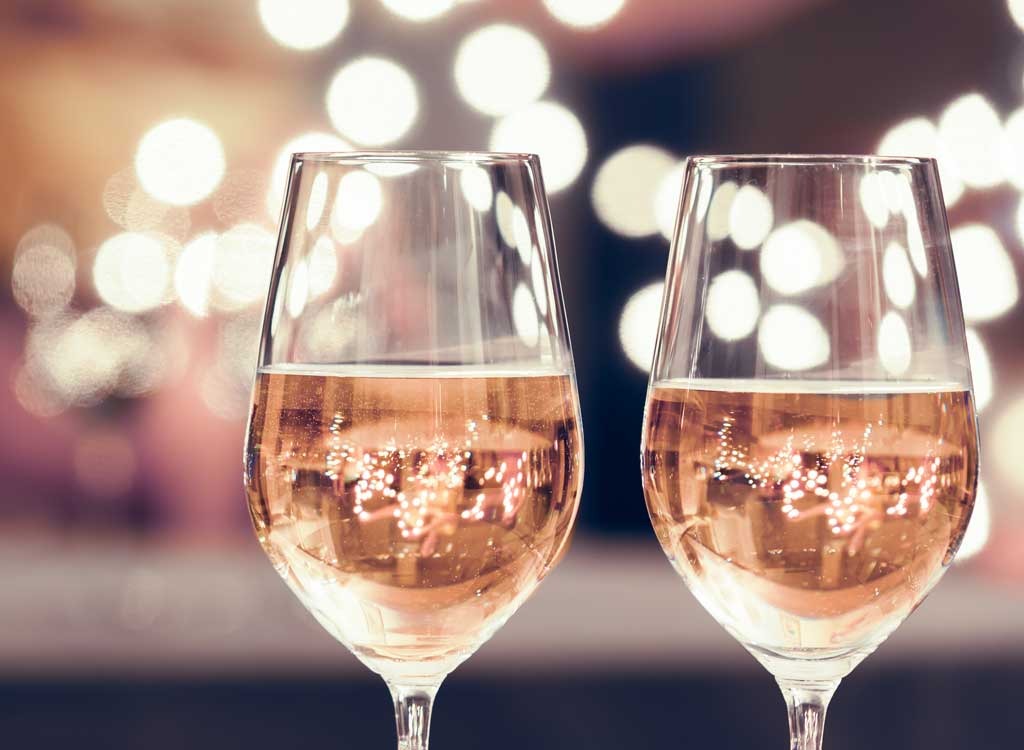 If you haven't already heard, this French-originating wine has become a huge summer trend in the U.S. Not only does the wine have an enticing aesthetic with its crystal, pale pink color, its taste also pulls in avid wine connoisseurs in with its flavor of melon, citrus, grape, and even floral essence. For more insight on Instagram's favorite wine, read up on rosé tips you'll want to know.
Steal: Gazela Vinho Verde Rosé
This light, fizzy red wine from Portugal is popular during the summer months for a reason! Made from red grapes, the beverage also churns out a flavor of strawberry and banana, which creates a lively flavor.
Splurge: Chateau Sainte Marguerite Love Provence Rosé 2017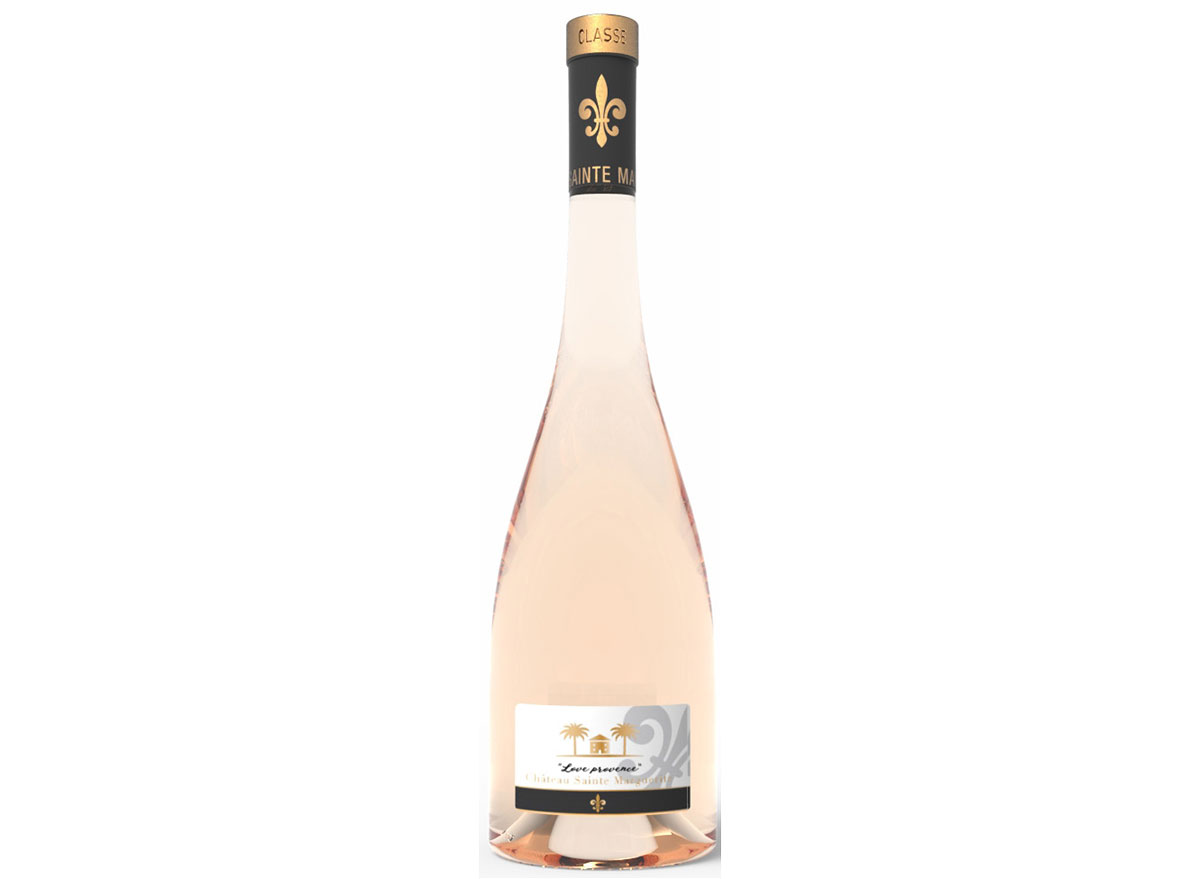 Although this rosé is clear and bright, it's still made from the same red grapes as red wine! With hints of flowers and passion fruit, peach, orange, and exotic fruits, this acidic wine is best paired with just about any seafood.