8 Strict Rules Disney Food Workers Have to Follow
Cast members of all types must look the part at all times.
Disneyland and Disney World don't manage to maintain their "happiest place on earth" mantle without a whole lot of work, and without attention to every last detail. From the moment you set foot on Disney theme park property, you are surrounded by an environment kept artificially clean, inviting, bright, and (ideally) happy. This is achieved by strict enforcement of rules and protocols employees of Disney—who are referred to as "cast members"—must heed. These include well-known rules, like costume characters never breaking character, and some other bizarre rules you'd never expect.
What might come as a surprise even food workers at Disney have a litany of strict, often strange rules they must follow. Indeed, from the person selling coffee and pastries on Main Street USA to the waiters and waitresses at EPCOT's Spice Road Table restaurant, the Disney magic is bolstered by many rules all meant to maintain the illusions.
Happiness is ALWAYS on the menu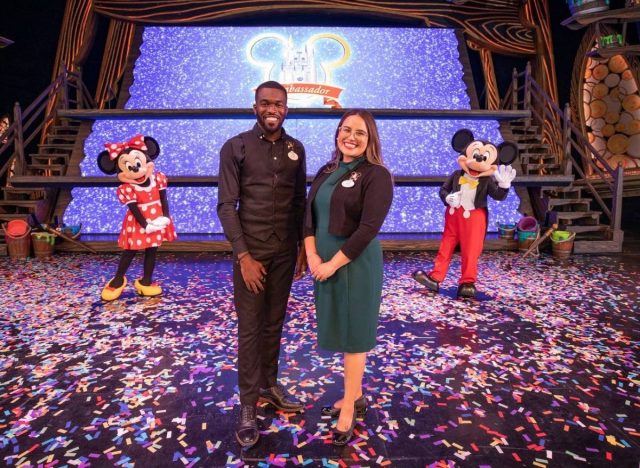 No matter whether they are met with screaming kids, cursing adults, sarcastic teens, and anyone in between, food workers at Disney are required to always be smiling and polite, says Disney Fanatic. They are also expected to have an encyclopedic knowledge of the park even beyond their stand or restaurant, as guests often question food workers about the location of various rides or attractions. Or bathrooms.
They cannot point with one finger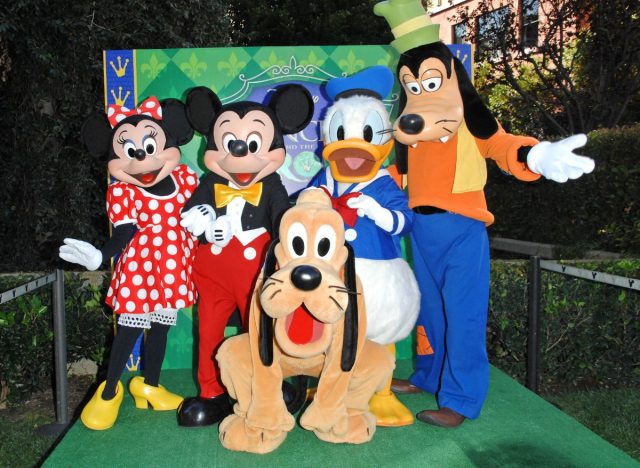 Disney caters to people from all over the globe, wherever the park is located. In some cultures, it is considered rude to point with two fingers. Every cast member must use "The Disney Point" to direct guests around the park, a former employee revealed to Business Insider. While the politeness angle is popular, another theory says that the Disney Point was a result of Walt Disney's three-pack-a-day smoking habit. In trying to keep the extent of it under wraps, Disney's cigarette would be photoshopped out of photos. resulting in a unique, two-fingered point.
They have to taste the food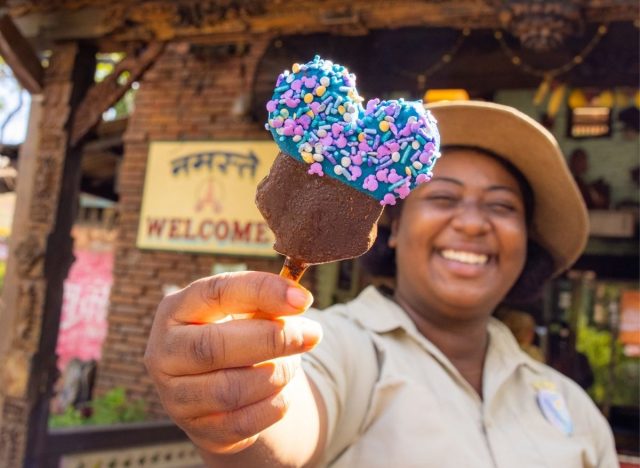 According to one former employee on Reddit, workers had to be able to describe how everything tasted. "I used to be a trainer for multiple locations on Maint St. back in the early 2000s," says kaytbug86. "This included the Dole Whip cart. Not sure if that's part of the same rotation now. Back during that time, they wanted you to taste test everything so Cast Members could give explanations of how food tasted to guests who asked. Every trainee got a free sampling from every place we trained at."
Food workers, like all Disney employees must pick up trash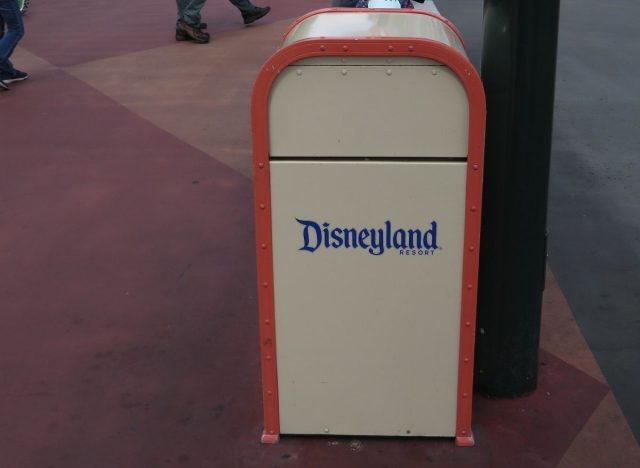 One of founder Walt Disney's hard and fast rules is that Disney theme park guests should never see trash on the ground, according to The Travel. Thus everyone, from custodial staff to food vendors to Cinderella herself is required to pick up and dispose of trash when it's spotted. And they are not supposed to stop and kneel or bend over to do so, either, but to kind of sashay in a "swoop and scoop" move as they grab the garbage.
Full-time food workers are always on call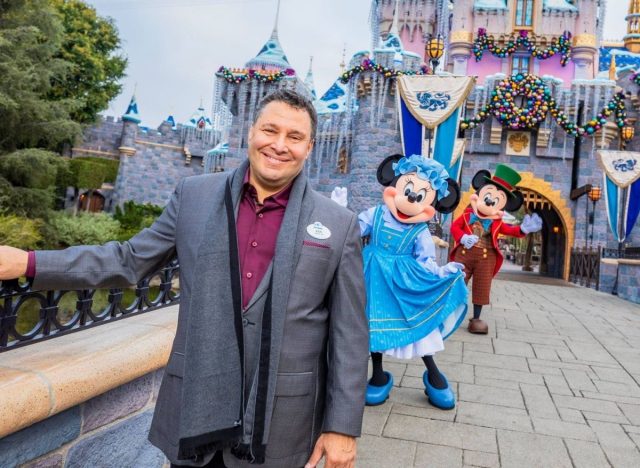 According to a job posting for "Food and Beverage Food Handlers" at Disney World listed Lensa, anyone wanting to work as a full-time food worker at Disney needs to be all-in for the job. The posting reads in part: "Full-Time roles requires full availability for any shift, seven (7) days per week, including nights, weekends, and holidays." So no part-time other job, school, gig work, or standing family responsibilities in the cards, then.
Cast members cannot eat while in site of the public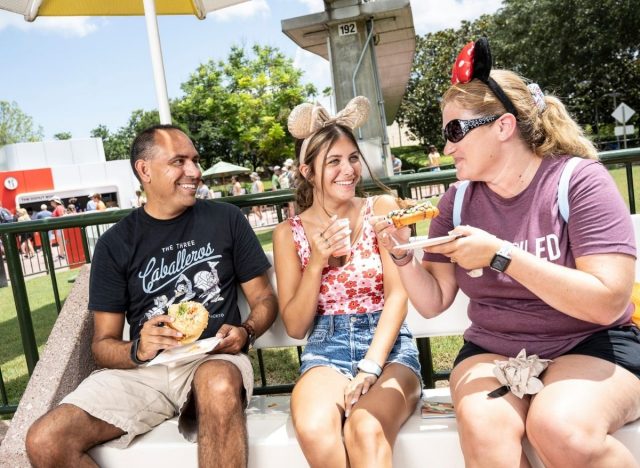 Sure, they can serve you food all day long, but a Disney worker is strictly forbidden from being seen eating by any guest at the park, reports The Travel. Cast members must either change completely out of their Disney work uniforms before eating or else must eat at staff cafeterias that are behind the scenes.6254a4d1642c605c54bf1cab17d50f1e
No colored hair dye or nail polish allowed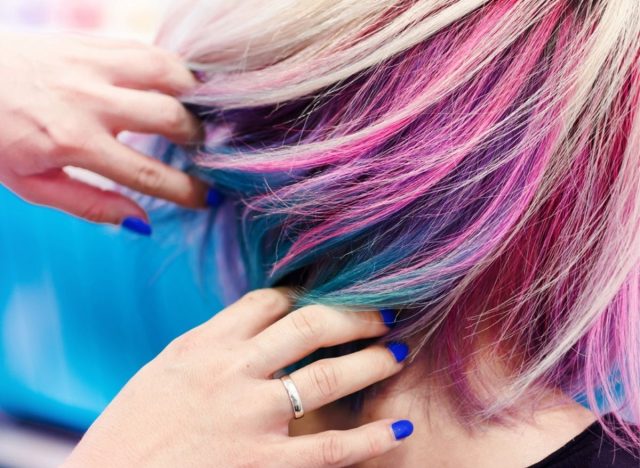 All Disney cast members, from princesses to food workers, are held to strict standards of appearance. These include a ban on any perceptible dying of the hair or wild painting of the nails—natural-looking highlights and clear or natural polish? Fine. Colors? Not allowed, says Business Insider. And men can only have facial hair a maximum of a quarter-inch in length, so no hipster beards or shaggy mustaches will be seen.
They have strict rules that seasonal workers have to follow
According to one Reddit commenter that was recruited at high school, curfews were very strict. "Senior year of HS 2005, Disney recruiters came to my school for open interviews for positions in the park, food and beverage, character, etc," recounted stretchasmile. "They hired me and 29 other people. They would fly us down, and we would live in hotels and work whatever division they chose. As the flight grew near I got letters saying how there is a strict curfew, lights out time, etc and violation would result in immediate termination. It all sounded pretty strict so I never showed up for my flight."
Steven John
Steven John is a freelancer writer for
Eat This, Not That!
based just outside New York City.
Read more about Steven