This Is Blake Lively's Exact Breakfast, Lunch, and Dinner
It's no secret that Blake is a huge foodie.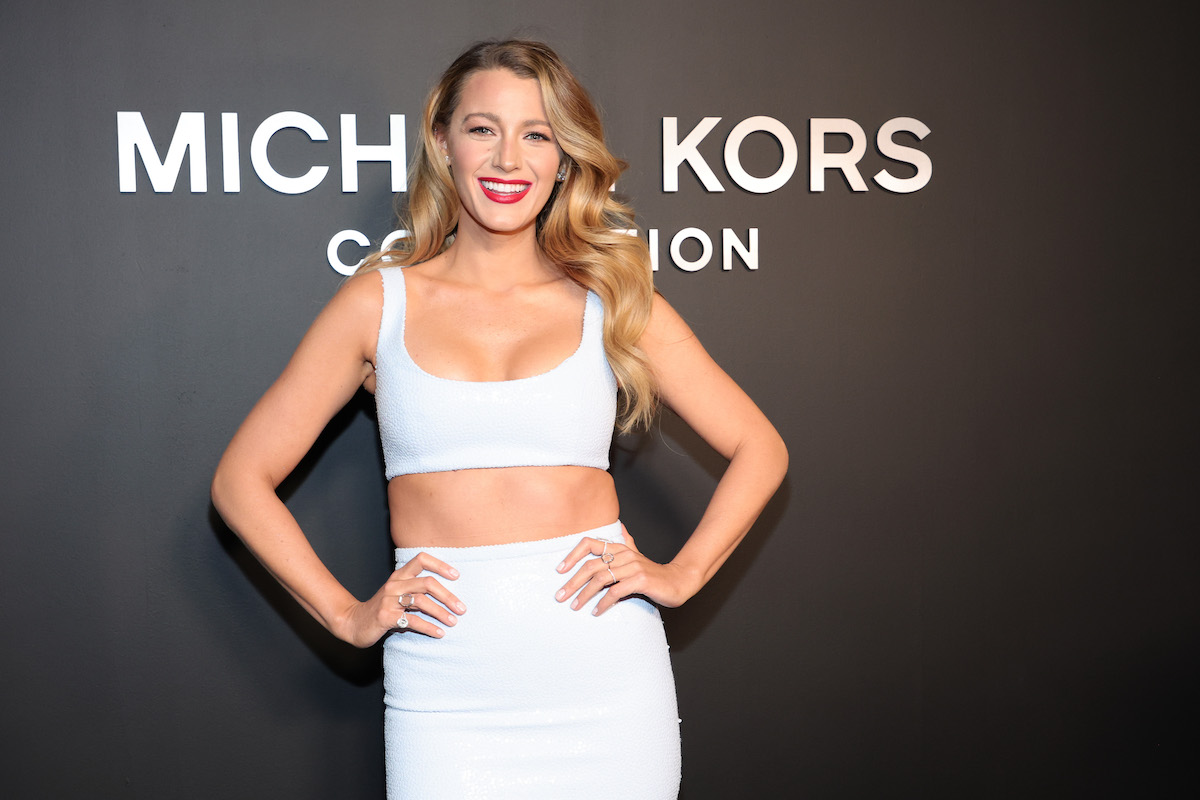 Although Serena Van Der Woodsen was known for eating berries all the time on The CW's Gossip Girl, Blake Lively's diet in real life is way less strict. The one thing she has in common with her Gossip Girl character? They both love to treat themselves every now and then. Serena loves truffle grilled cheese, chocolate strawberries, and pie, while Blake indulges in similar cheesy and sweet treats.
It's no secret that Blake is a huge foodie. After all, she did get her husband Ryan Reynolds to smuggle apple pie across the border for her. She also actively posts about her baking ventures on Instagram, including everything from cupcakes, to macarons, to cakes. But Blake can't only eat baked goods to look as amazing as she does after giving birth to three kids.
Related: 16 Celebs Share How They Make Oatmeal
So what's her secret? Blake's trainer Don Saladino encourages nutrient-heavy meals: "​​eating organic, balanced meals consisting of proteins, vegetables, fruits, slow-burning starches like sweet potato, and getting healthy fats like avocado, coconut oil, and grass-fed butter," he told Cosmo.
And Blake doesn't have to give up her cravings because Saladino's plan leaves room for cheat days: "80 percent of the week, you're really good, and 20 percent you leave for error and having fun," he said in a Cosmo interview.
Lately, Blake has been focusing on consistency– in her workouts, but also in her diet– according to Saladino in a recent E! News interview. So what exactly does Blake eat on a day-to-day basis? Read on to find out, and next, check out Dua Lipa's Exact Diet and Exercise Plan to Stay Fit.
Breakfast
6254a4d1642c605c54bf1cab17d50f1e
Blake's morning meal is a super important part of her day. She starts by drinking a glass of water. "Early in the day, a big priority is hydrating, feeding her food with proper nutrients, which balances her sugar levels, and then not depriving [herself] of everything she loves," Saladino told Cosmo.
Then following Saladino's protein, vegetable, carb combo, she will eat eggs cooked in coconut oil, fresh vegetables, and gluten-free oats. She may add fruit too if she's still hungry. A lot of Blake's fruits and veggies are bought fresh: "She and Ryan really enjoy shopping at farmers' markets, and they pay really good attention to the things they put into their body," Saladino said.
Eggs also seem to be one of Blake's favorites for breakfast protein. In her Vogue 73 Questions interview, she shared that her go-to for brunch is eggs benedict.
Lunch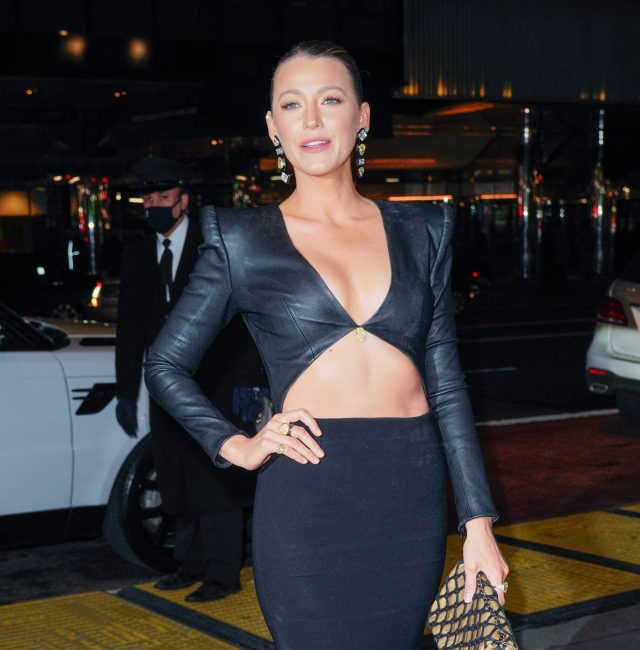 Her midday meal will also consist of a protein, vegetable, and carb. A typical lunch for Blake consists of chicken or fish, salad, and a sweet potato. When talking about what kind of carbs Blake eats, Saladino told E! News: "If you're gonna have something like sweet potato or fruits, which are high in micronutrients and high in fiber, these are the foods that are going to help really fuel our bodies, and they're powerful foods." Previous Eat This, Not That! reporting shows that sweet potatoes help you stay fuller for a longer time, so Saladino has it right on this one. He also advises eating healthy fats, so Blake sometimes adds olive oil, nuts, and avocado to her lunch salads.
Dinner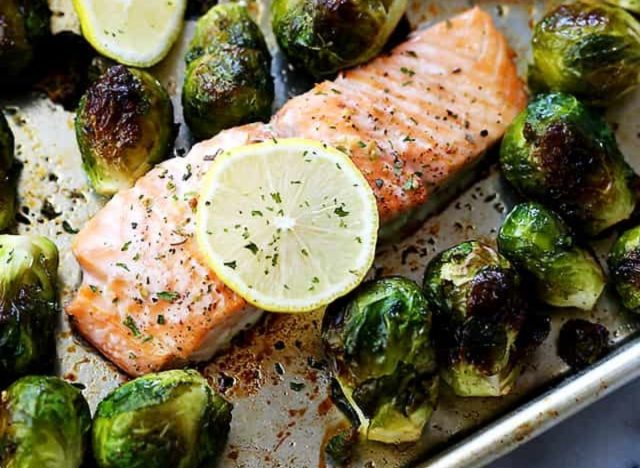 Dinner will look pretty similar to lunch, but Blake will switch up her protein. If she had chicken at lunch, she'll have fish for dinner. She might sub out a salad for fresh, cooked vegetables, and she'll make a small portion of white rice. Blake will often put her own spin on things, as Saladino told People that "she cooks a lot of her own stuff" and does not have a private chef. With all of Blake's baking and cooking videos on the internet, this comes as no surprise.
If Blake's treating herself during dinner, she has a few favorites. When asked in her Vogue 73 Questions interview what food she could eat forever and never get sick of, Blake said "truffle pappardelle". But she said her overall favorite food was melted cheese. Put the two together and we're not too far off from Serena's truffle grilled cheese in Gossip Girl…
Snacks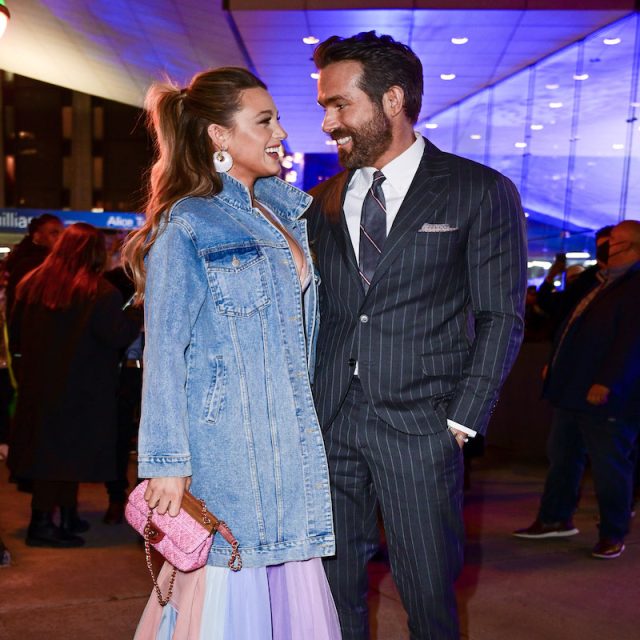 Blake doesn't snack much in between meals, but she does have a few (actually many) sweet treats that she loves to bake and eat. She told Vogue that her favorite dessert is chocolate souffle, and if she was up at 4am on a Saturday night, it would be because of cookies: "the only reason I would be awake at 4am on a Saturday night is because I'm baking them."
Cupcakes are another top dessert for Blake, as she posted a photo of Sprinkles cupcakes on Instagram with the caption: "Why can't I quit you?" She even came up with her own S'mores cupcake recipe that was published in Sprinkles founder Candace Nelson's baking book.
Want to read more about celeb diets? Check out The Rock's Exact Breakfast, Lunch, and Dinner.
Mia Salas
Mia is a freelance writer for several publications and a soon-to-be graduate from Princeton University with a degree in English.
Read more about Mia