The 12 Best Food Trucks in Boston
See the city to its fullest by visiting the hottest food trucks worth a pit stop.
When visiting a new city, there's always a lot to see and do. As the ultimate walking city, Boston can make you hungry before you know it with a day of sightseeing and exploring. Eating on the go is the easiest way to take in the sights without skipping a beat, but instead of heading to a fast-food place you can visit anywhere, why not give a local walkup food truck a try? Food trucks in Boston are the perfect quick way to grab a snack or a full meal on the go.
Everything from comfort foods to trendy dishes can be found all over Boston and could be the perfect solution to help you power through a day of seeing the city. There's even a live map where you can track the open food trucks, so you'll know exactly where to find one you'll love. For these specific trucks, you can also check the map to see where these Boston food trucks are at for the day. Here is our list of the 12 must-try food trucks in Boston.
Bon Me
If you're looking for Asian-inspired dishes, the Bon Me food truck is the spot for you. The recipes are decidedly non-authentic Vietnamese, which brings a unique twist to traditional dishes. There are plenty of vegetarian, vegan and gluten-free options, so everyone in your group will have something to eat.
Cookie Monstah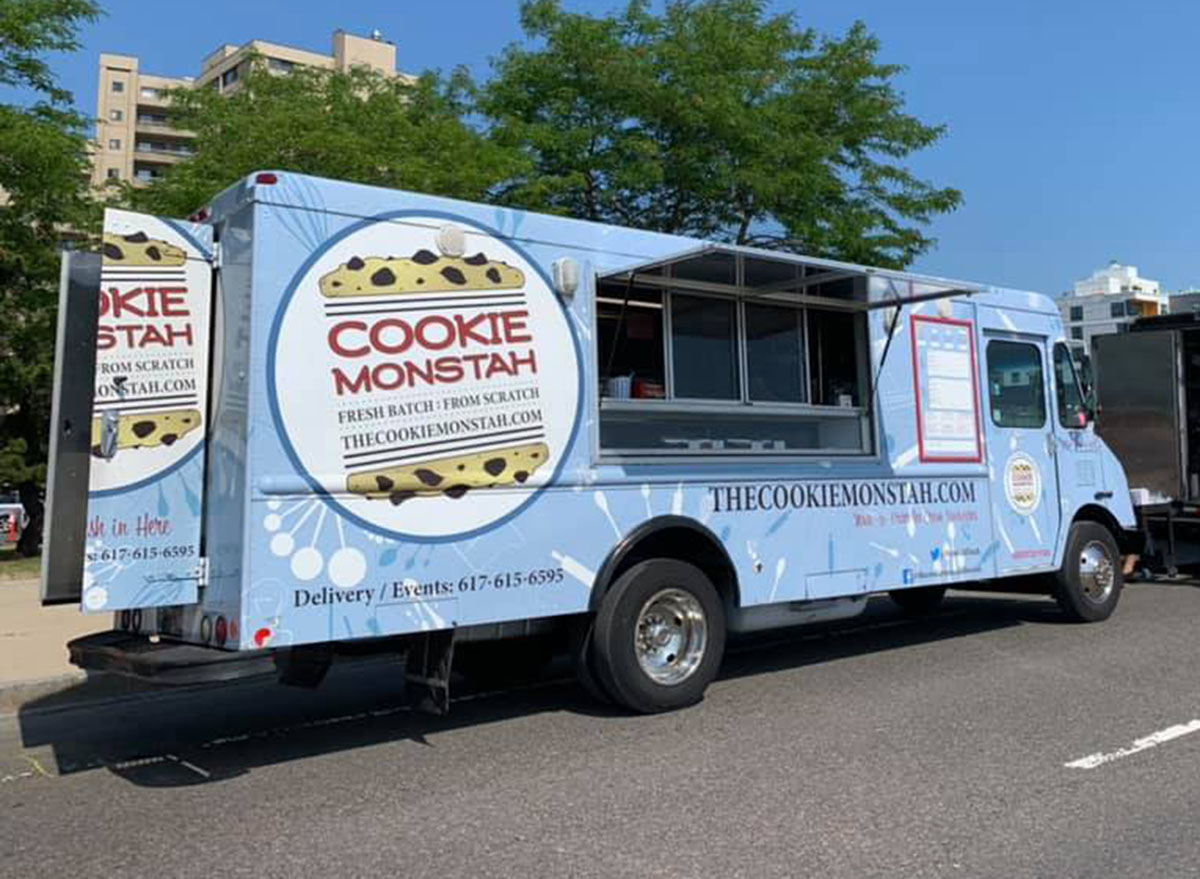 There's honestly no bad time to grab a cookie, and with the Cookie Monstah food trucks in Boston, it's never been easier. Whether you're in the mood for a classic chocolate chip cookie or you want to try a red velvet or an Oreo-stuffed one, you will leave this truck happy and with cookies in hand. They'll even throw some ice cream in the middle of two, making the ultimate ice-cream cookie sandwich.
Sufra Food Truck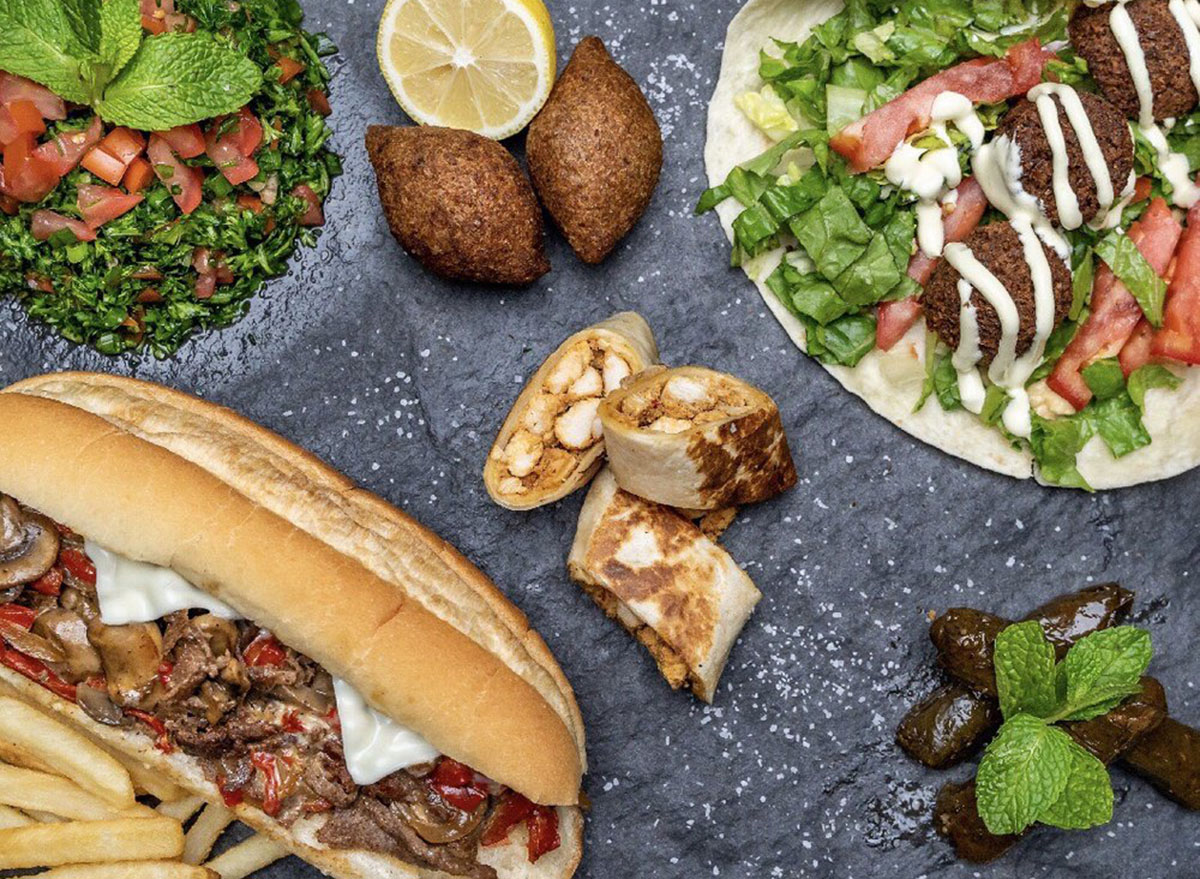 The Sufra Food Truck keeps it simple when it comes to Mediterranean food. They make four dishes: Sufra's Steak Sandwich, Sufra's Chicken Zinger, Chicken Shawarma Wrap, and Falafel Wrap, and they're all authentic and delicious. This is a great pit-stop to get the protein you need to power through a big day of walking around the city.
The Chicken and Rice Guys
You can't miss The Chicken and Rice Guys trucks with that bright yellow exterior, but it's what's inside the truck that's important. The greatest part about this halal food truck is you can build your own bowl. You get to pick your own style, filling, extras and sauce, which really means The Chicken & Rice Guys cater to you. They also have multiple trucks, which makes them even easier to track down.
The Bacon Truck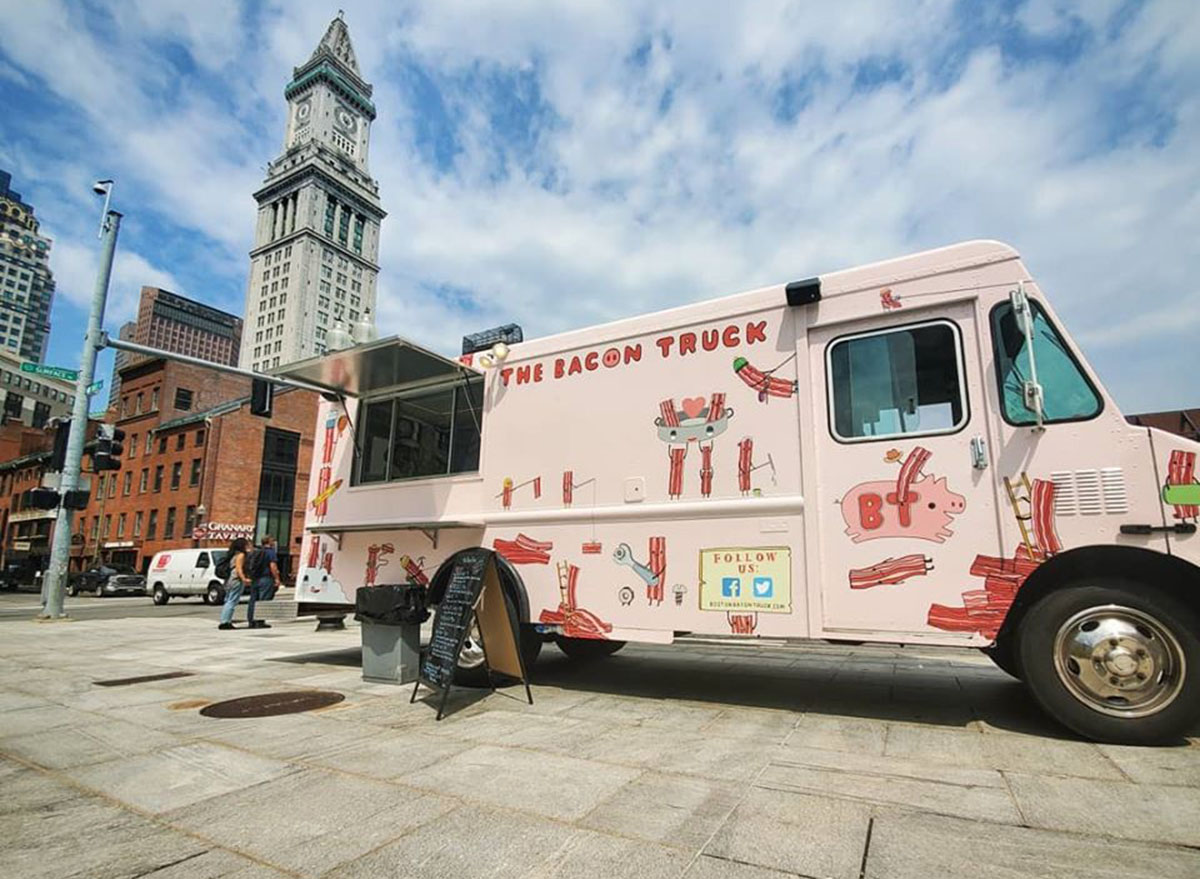 The creators of The Bacon Truck pride themselves on celebrating bacon in every way possible. Each dish on their menu from sandwiches, sides, and even sweets incorporate their favorite ingredient in one way or another. Their bacon comes from Blackstone St. Smokehouse right in South Boston, so going to The Bacon Truck is a fully Boston experience.
Roxy's Gourmet Grilled Cheese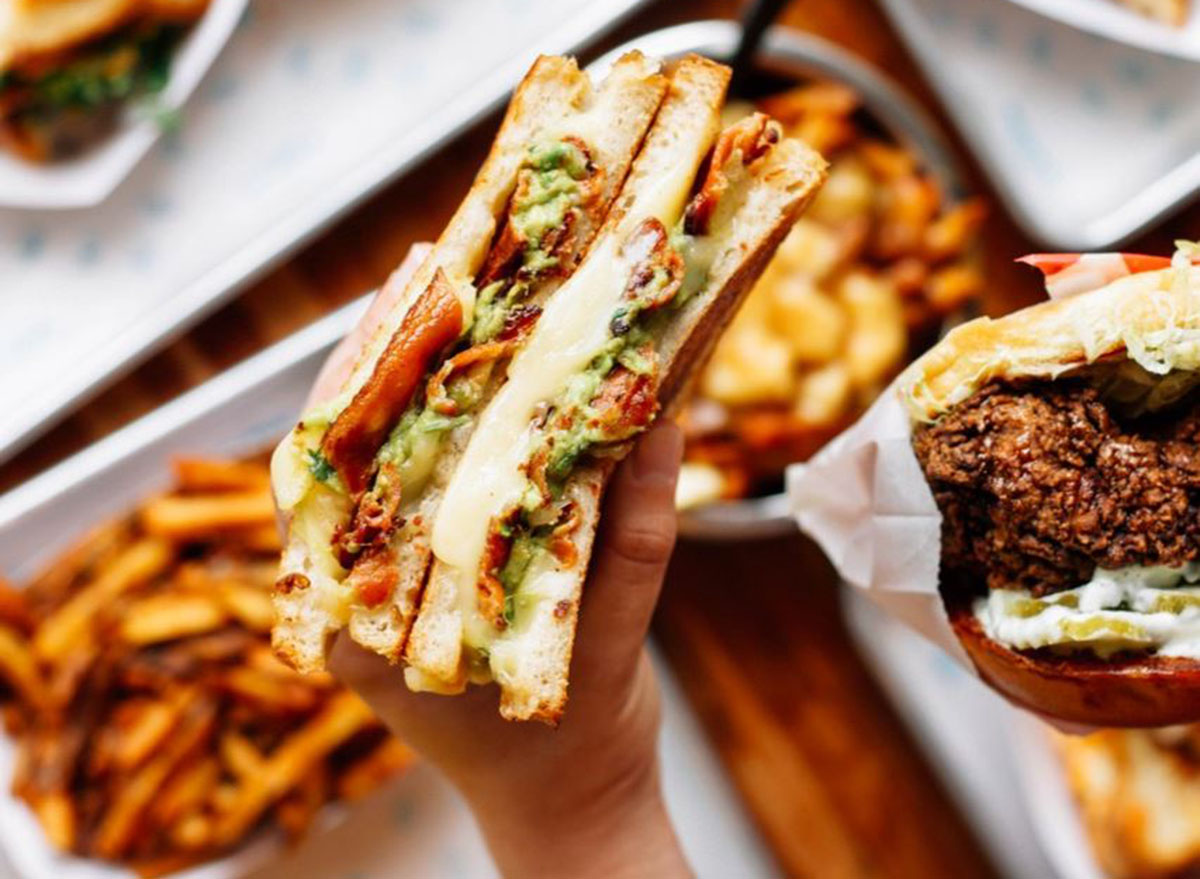 There's just something about a grilled cheese sandwich, and with six fancy options, Roxy's Gourmet Grilled Cheese is the spot to go to for that sandwich that has a little something special. You can be fully in the Boston spirit by getting their 'Green Muenster' grilled cheese, which is filled with north country bacon, house-made guacamole, and their three-cheese blend. This is the ultimate comfort food truck.
Moyzilla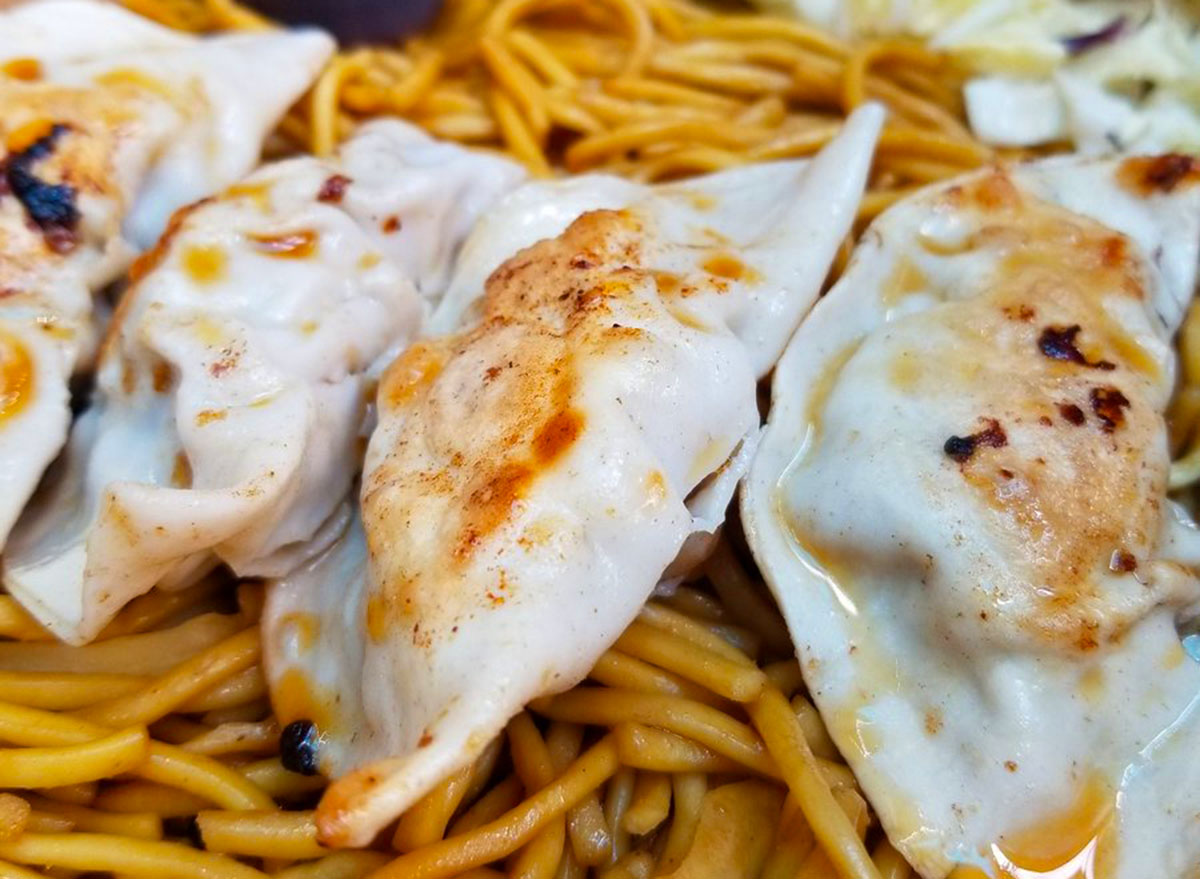 Moyzilla is one man's creative take on Asian street food. One of the more popular items on the truck is their dumplings. Their two most popular could not be any more different, either: a pork and cabbage dumpling and a cheeseburger dumpling. They also do other Asian street food, including rice and noodle bowls, sandwiches, and noodle soups.
Riceburg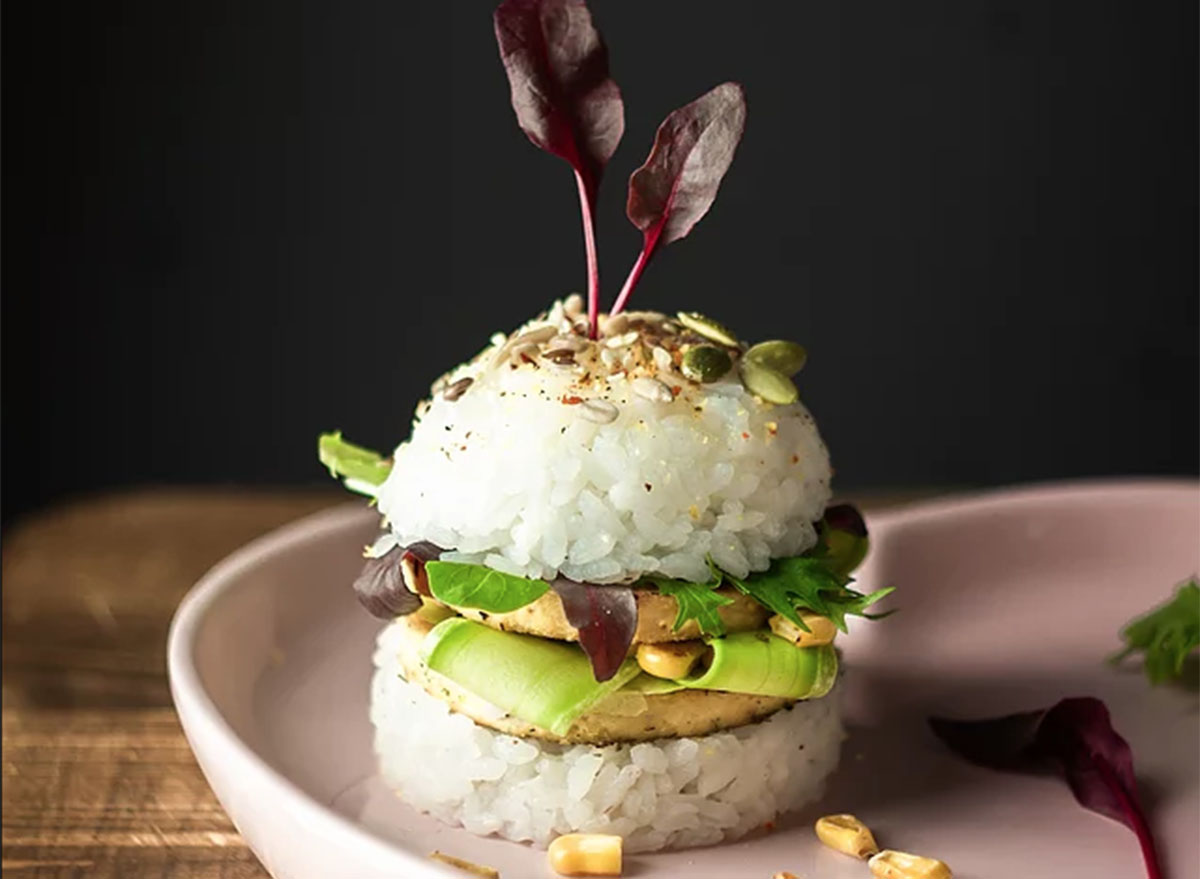 According to Riceburg, rice is the way of the future. Everything from riceburgers to rice bowls—if this is what the future looks like, we're not mad about it. This food truck breaks your ordering down into two customizable steps: pick your base and pick your filling. It's as simple as that, and you can have yourself a plate of Riceburg's finest.
Red Bones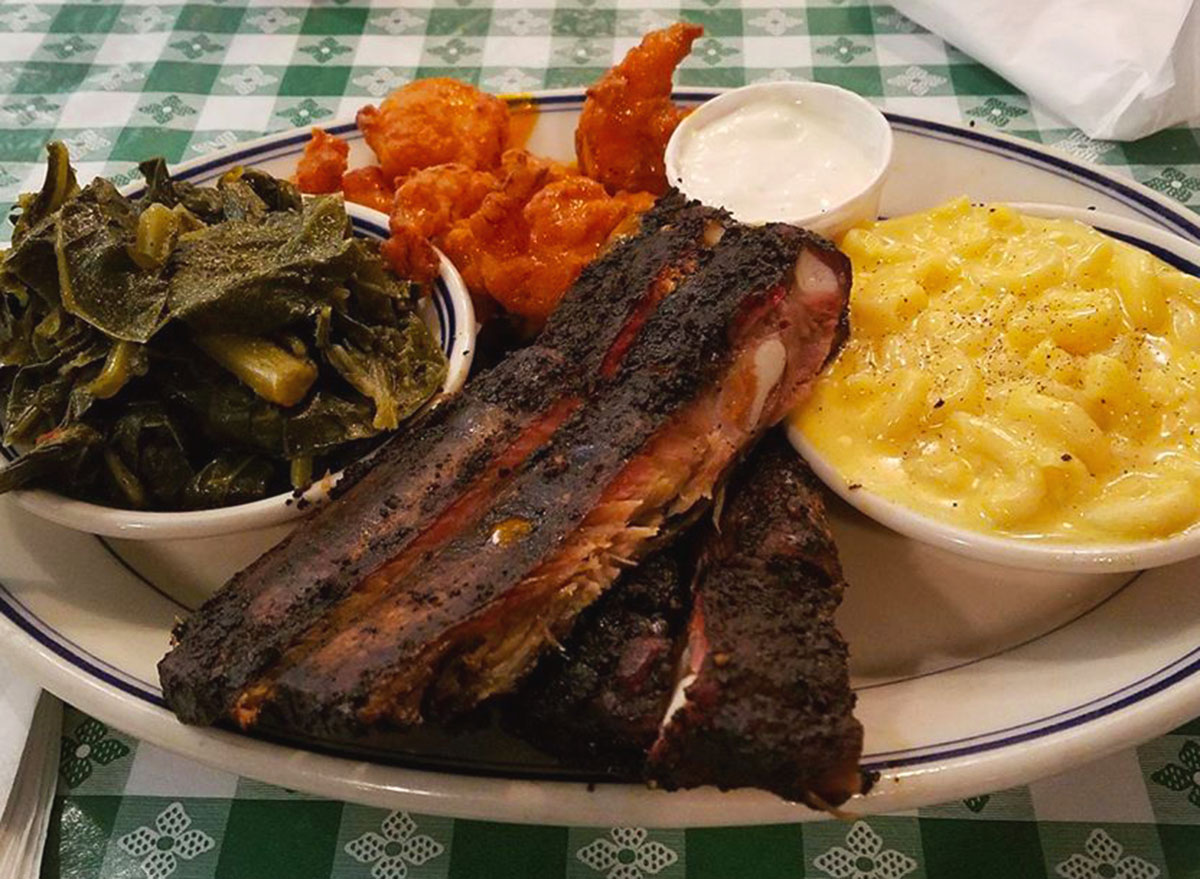 Red Bones is the food truck to hit if you're craving meat. With everything from pulled pork, chopped brisket, pulled chicken sandwiches, to ribs—they have all you meat-lovers covered. Plus, they also cater to veggie-lovers with mac 'n cheese and a veggie bowl too, so truly anyone can eat there.
Stoked Pizza Co.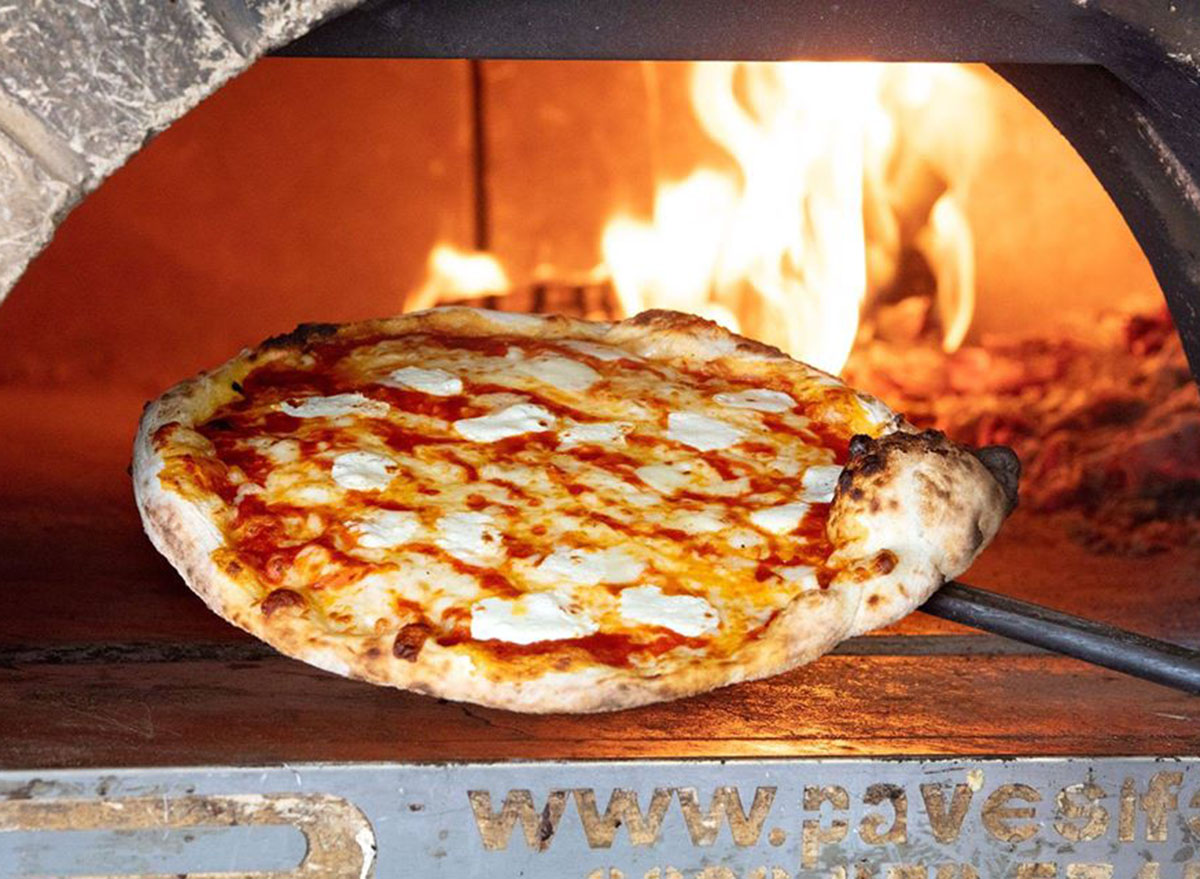 When you think of Boston, you definitely don't think of pizza, but after giving Stoked Pizza Company's food truck a try, you will. There's nothing better than wood-fired pizza, and they do all of their baking from a truck! Go here once, and you'll want to go back every time you come to Boston.6254a4d1642c605c54bf1cab17d50f1e
The Chubby Chickpea
The Chubby Chickpea has such a huge menu for a food truck, you'd think they had a full kitchen hiding in there. With everything from falafel to shawarma to Laffa wraps, you can't go wrong with anything coming from this truck. They even have a Greek Salad and Chickpea Fries. See you in line.
The Dining Car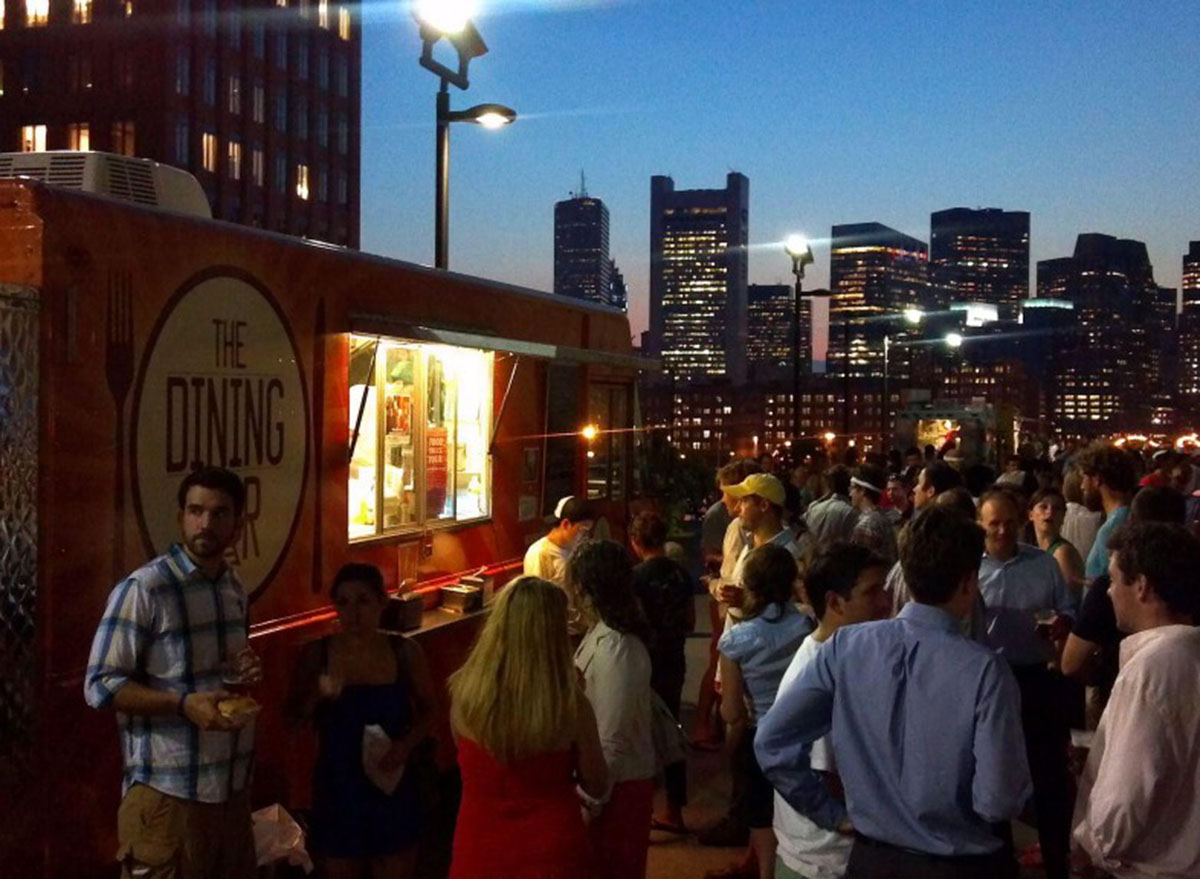 The best part about this food truck is all the dishes are made with meats and seasonal produce that come directly from Boston's agricultural community, meaning any dish from the Dining Car speaks to the city of Boston more than most well-known Boston restaurants.
Rachel Linder
Rachel is an Associate Editor responsible for compiling the daily Eat This, Not That! newsletter, making TikTok and YouTube videos for the brand, writing articles for the site, creating original graphics and providing direct assistance to the editors when needed.
Read more about Rachel