The Best Food Truck in Every State
From tacos to mac and cheese to burgers, these top food trucks will satisfy all of your cravings.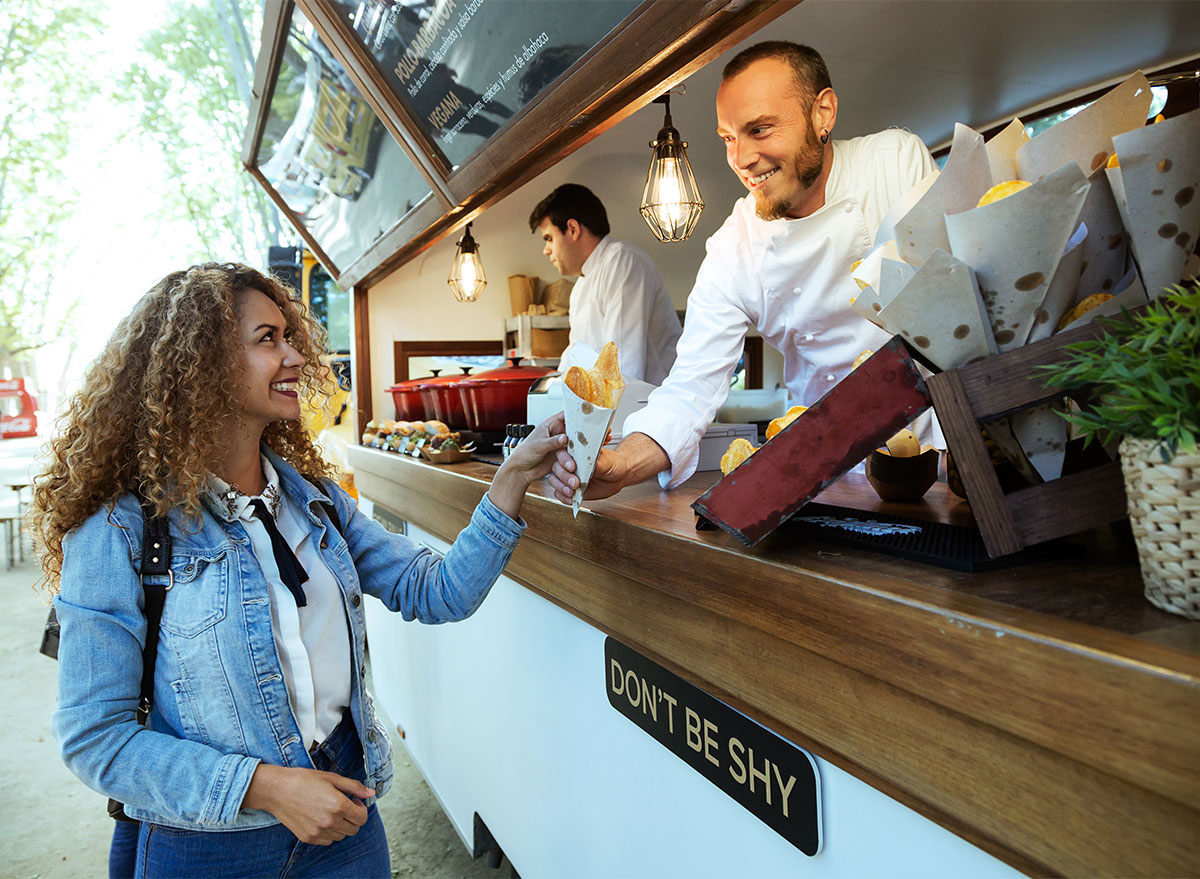 Whether you're visiting a new city or on the hunt for a new favorite lunch or snack spot in your hometown, sometimes the best freshly made offerings come from smaller, mobile kitchens known as food trucks. From Korean tacos to mac and cheese sandwiches to bacon truffle fries, these trucks have something for everyone.
To help you find the best grub, we rounded up the 50 best food trucks across the United States. And if you're looking for more, here are The 50 Most Iconic Foods From All 50 States!
ALABAMA: Dreamcakes in Birmingham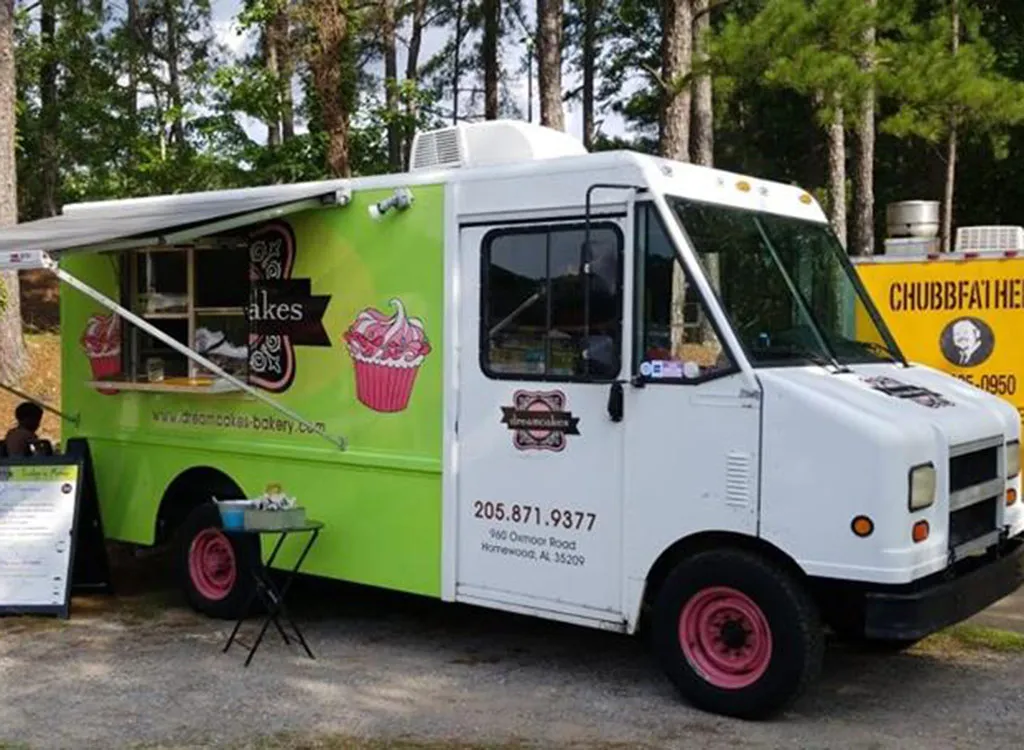 When you're in search of a sweet treat, you won't be disappointed if you opt for a cupcake from Dreamcakes in Birmingham. Their Southern-style flavors include Banana Foster, Old Fashioned Caramel, Pecan Pie, and Mississippi Mud, which is a chocolate cupcake with marshmallows and fudge frosting.
And for more delicious treats, don't miss The Best Cupcake in Every State.
ALASKA: Yeti Dogs in Anchorage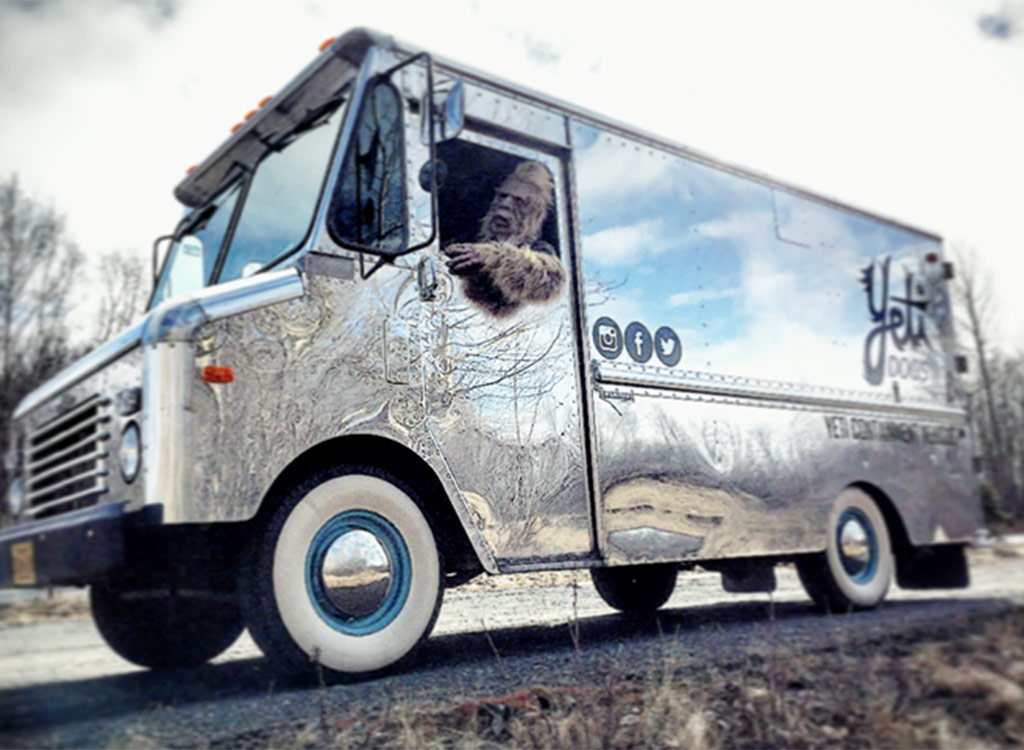 Think you can never be satisfied with a hot dog? Anchorage-based Yeti Dogs offers up hot dog creations with locally made sausages—they're known for the Alaskan Reindeer sausage—and mouthwatering toppings such as mac and cheese, jalapeños, and bacon. You'll never question whether you'll have another.
ARIZONA: Mustache Pretzels in Phoenix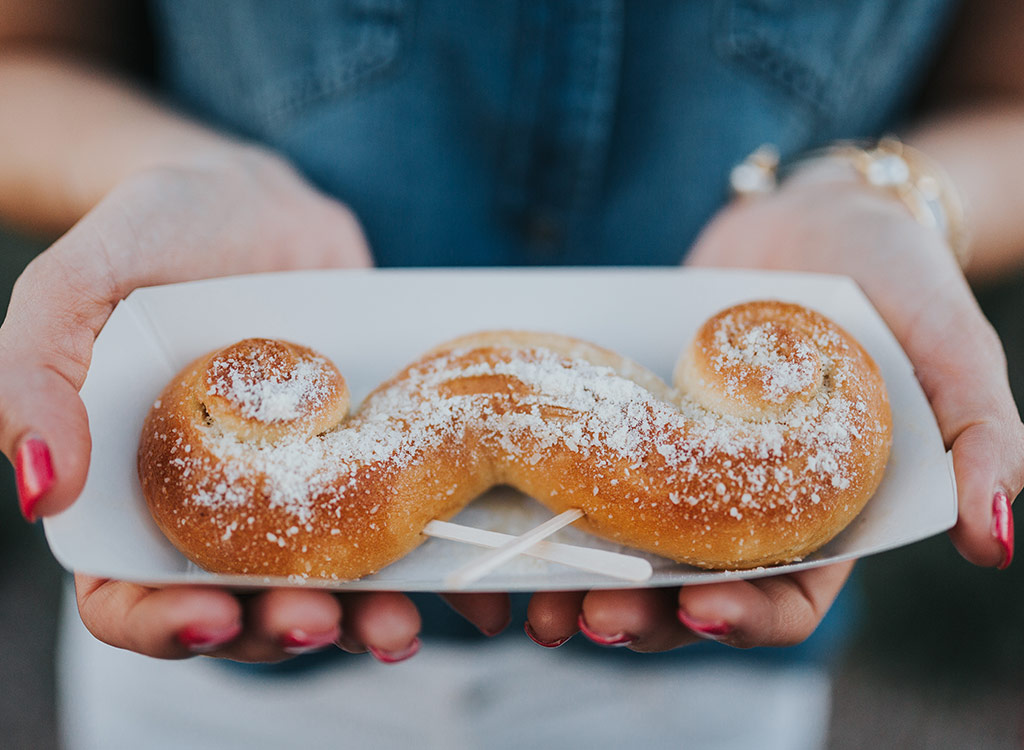 As its slogan says, "Great mustaches aren't born, they're bread." Phoenix-based Mustache Pretzels serves up mustache-shaped soft pretzels in savory flavors like garlic Parmesan, as well as sweet ones such as The Nutstasche, which features salted caramel and crushed nuts.
Love pretzels? You're not alone! Here's The Most Popular Appetizer in Every Region in the Country.
ARKANSAS: Cypress Knee Food in Little Rock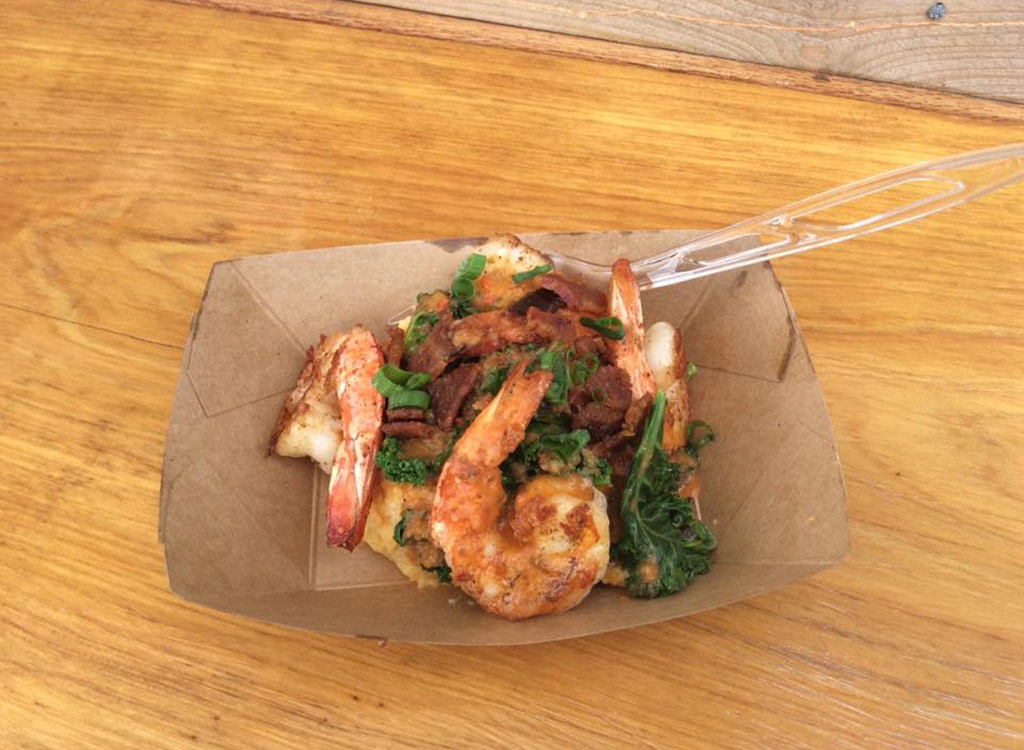 Little Rock's Cypress Knee Food offers up a unique menu of Cajun favorites such as shrimp and grits, fried alligator bites, and, of course, gumbo.
CALIFORNIA: Devilicious in San Diego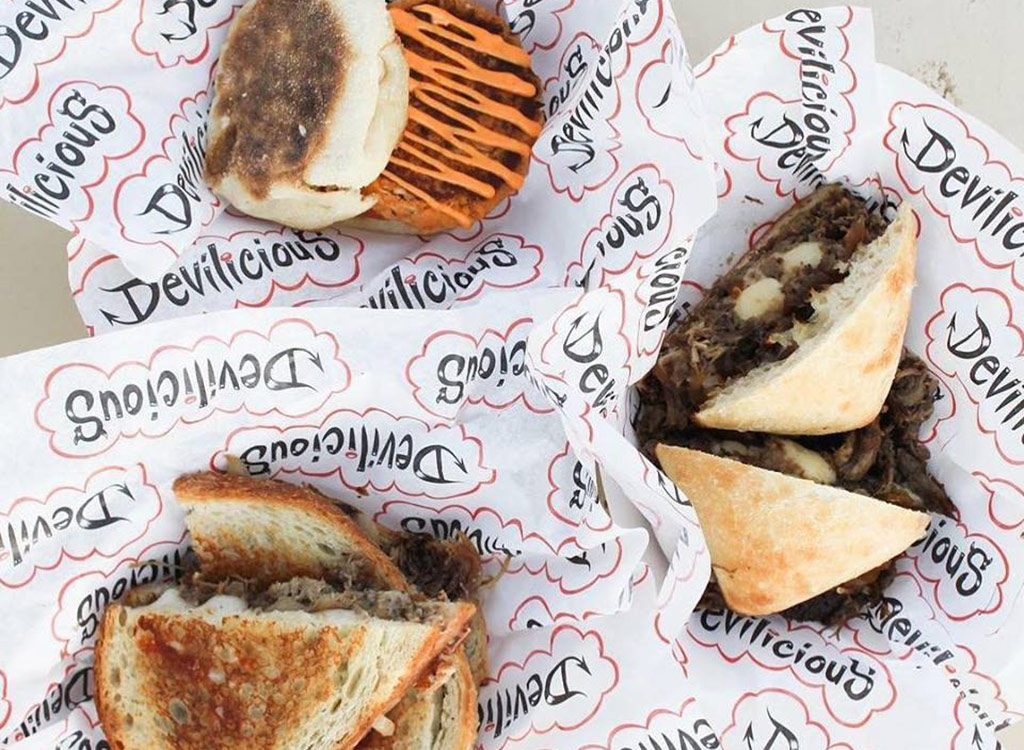 If you can track down San Diego's Devilicious truck, we don't know how you'll be able to choose between the sandwich choices. With options like lobster grilled cheese and buffalo chicken melt, whatever you pick will be a delicious, finger-lickin' experience.
Love grilled cheese? Don't miss The Best Grilled Cheese in Every State.
COLORADO: Basic Kneads in Denver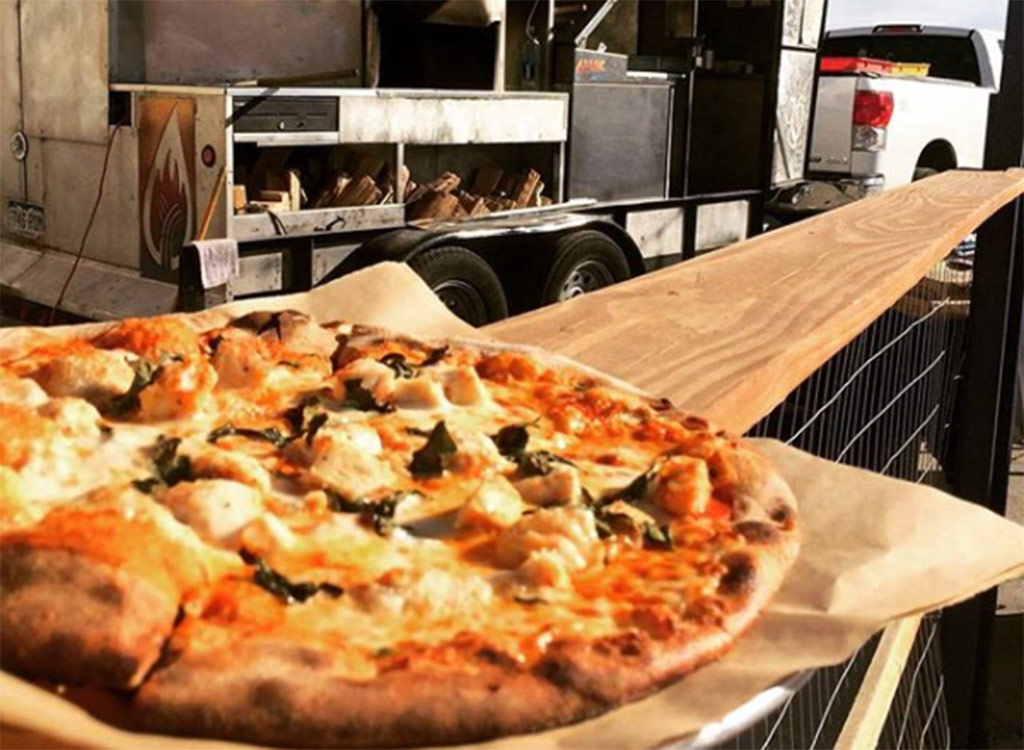 Wood-fired pizza from a food truck? Believe it. Equipped with those game-changing ovens, Denver's Basic Kneads food truck is easily the city's one-stop shop for artisan pizza. With nine pizza options like the PESTO-MG and the MEATZA, you're bound to find a pizza that your whole group will love. Oh, and they serve personal-size pizzas, too, so you can always go solo!
CONNECTICUT: Lobstercraft in Fairfield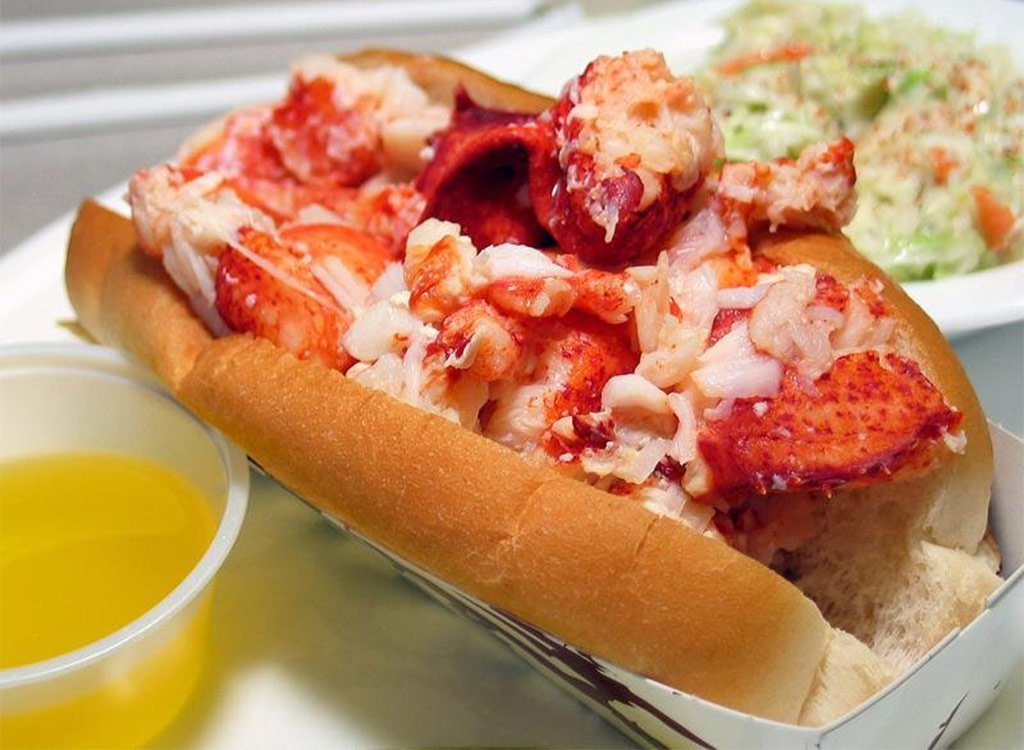 Those who say a cold Maine lobster roll isn't really their jam will likely fall in love with the warm, buttered Connecticut-style version served up by Lobstercraft in Fairfield. If you're not craving a sandwich, this food truck also serves up lobster mac and cheese and lobster bisque.
DELAWARE: Uncle John's BBQ in New Castle
If you find yourself in Delaware craving barbecue from the South, Uncle John's BBQ has you covered with both lunch and breakfast offerings like smoked brisket, pulled pork grilled cheese, and even a breakfast dish called the Hash Bowl.
FLORIDA: Ms. Cheezious in Miami
After a night on the town in Miami, tracking down Ms. Cheezious for a fancy grilled cheese (anything from goat cheese and prosciutto to a short rib melt) will surely hit the spot.
GEORGIA: The Blaxican in Atlanta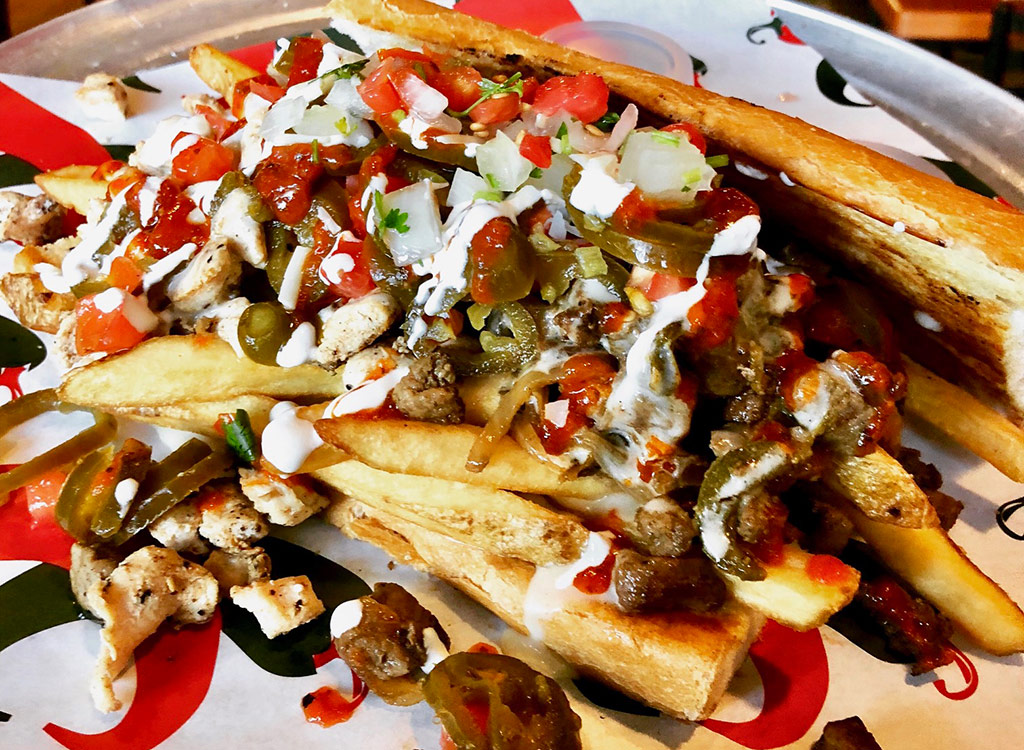 Atlanta-based The Blaxican serves up Mexican soul food, with offerings like shrimp and grits tostadas, spicy mac and cheese, and a dish called the Blasian, which is a taco filled with grilled salmon, house-made Asian Glaze, tomatoes, and feta cheese.
HAWAII: Giovanni's Shrimp Truck in Honolulu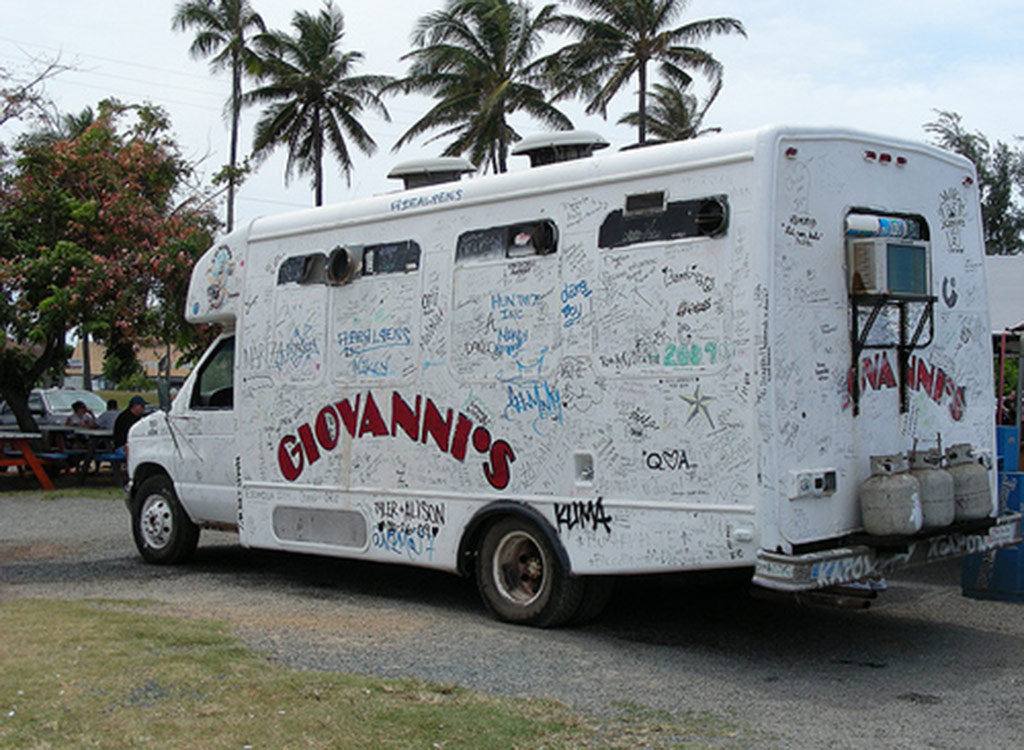 All of the North Shore-based Giovanni's Shrimp Truck's plates (which includes shrimp scampi, lemon butter shrimp, and hot and spicy shrimp) come with a generous serving of a dozen shrimp and two scoops of rice.
IDAHO: The Kilted Kod in Boise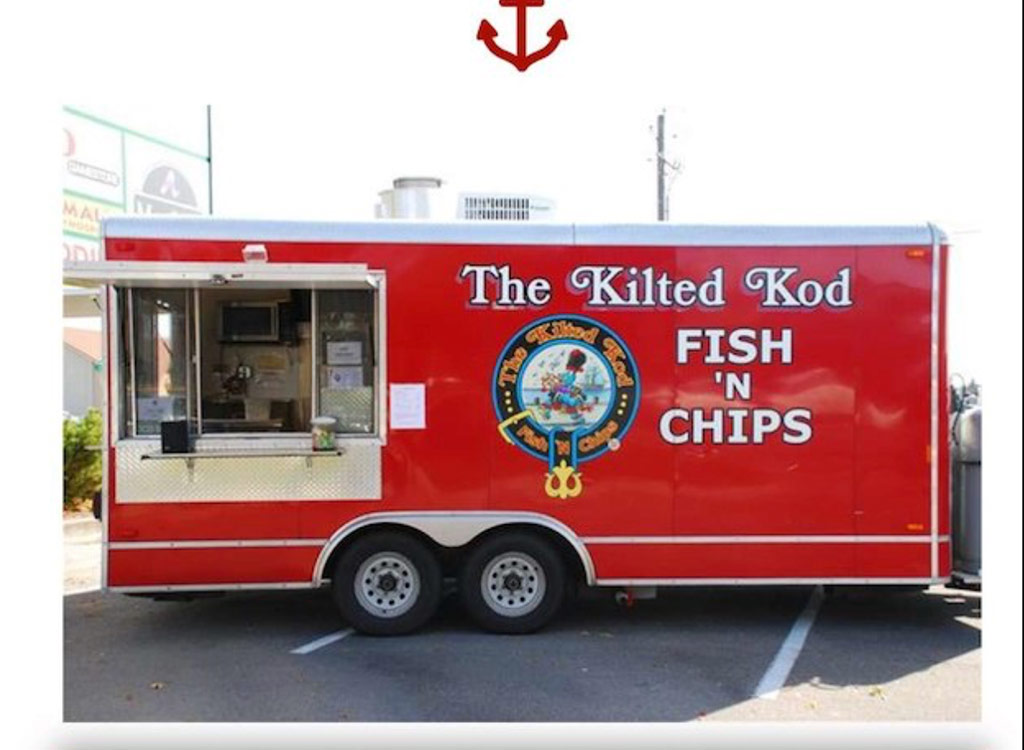 If you can't go to London, The Kilted Kod brings British fish and chips to you in Boise. Choose from fish and chips and surf and turf (fish and chicken).
ILLINOIS: Happy Lobster Truck in Chicago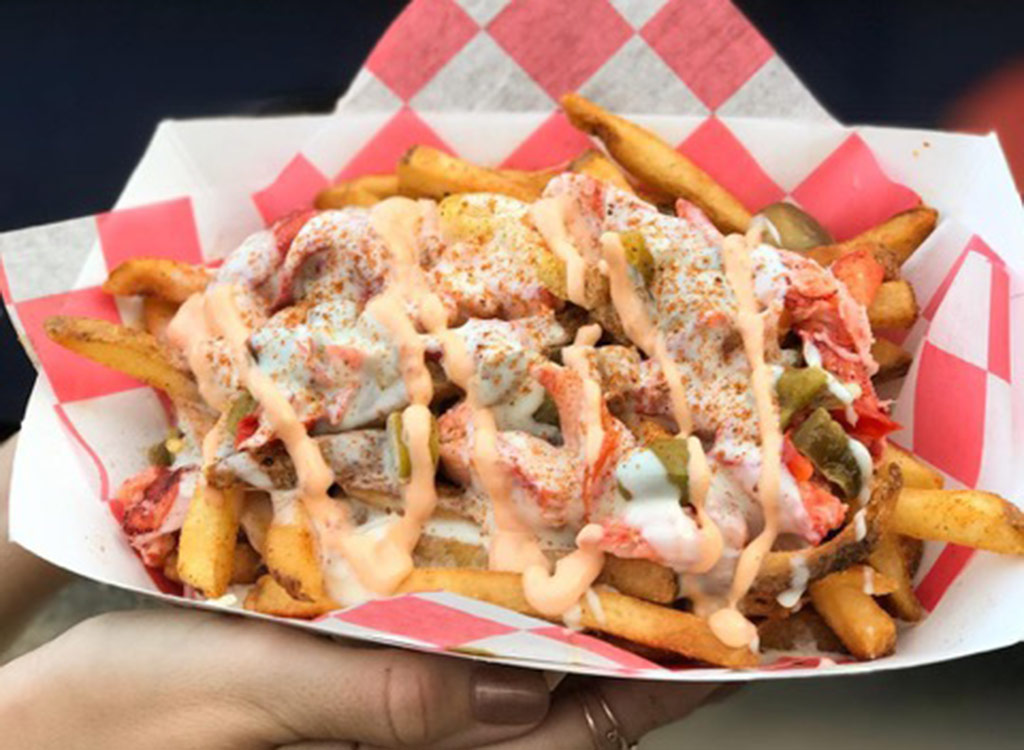 You don't have to live in New England (or even close to it) to experience an authentic lobster roll. Chicago's Happy Lobster Truck offers a traditional Maine lobster roll, along with fried fish tacos, lobster grilled cheese, and fish sandwiches.
INDIANA: Dashboard Diner in Indianapolis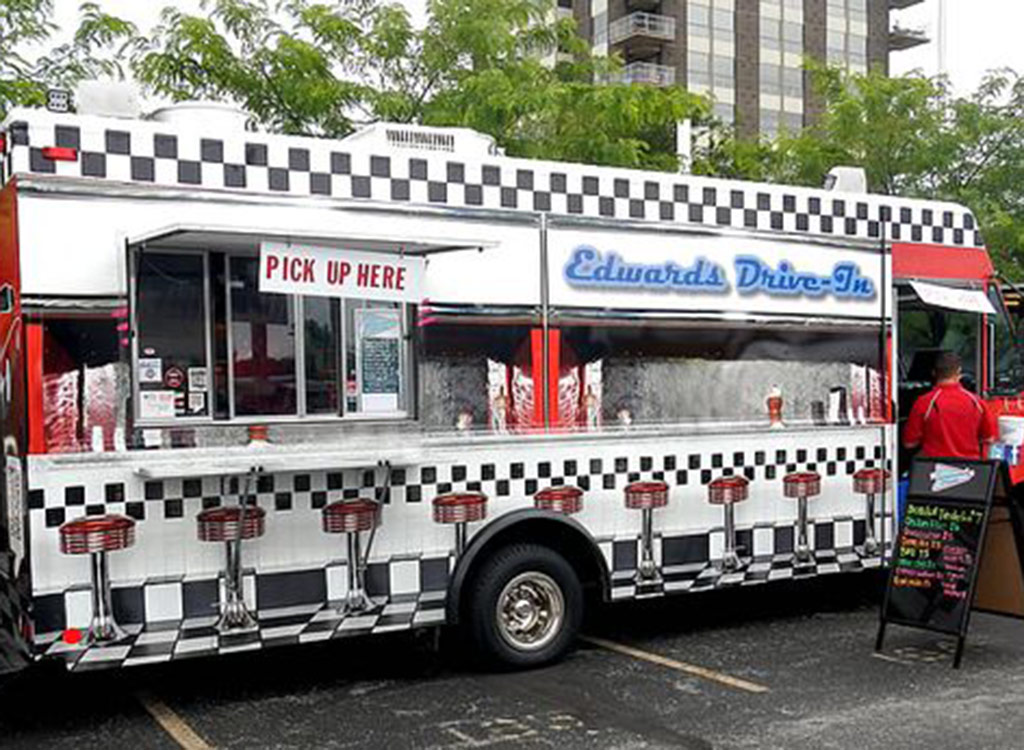 Indianapolis' Dashboard Diner is a local favorite that offers up diner classics like cheeseburgers, hot dogs, pulled pork, corn dogs, and onion rings.
IOWA: Island Vybz Mobile Rasta-rant in Iowa City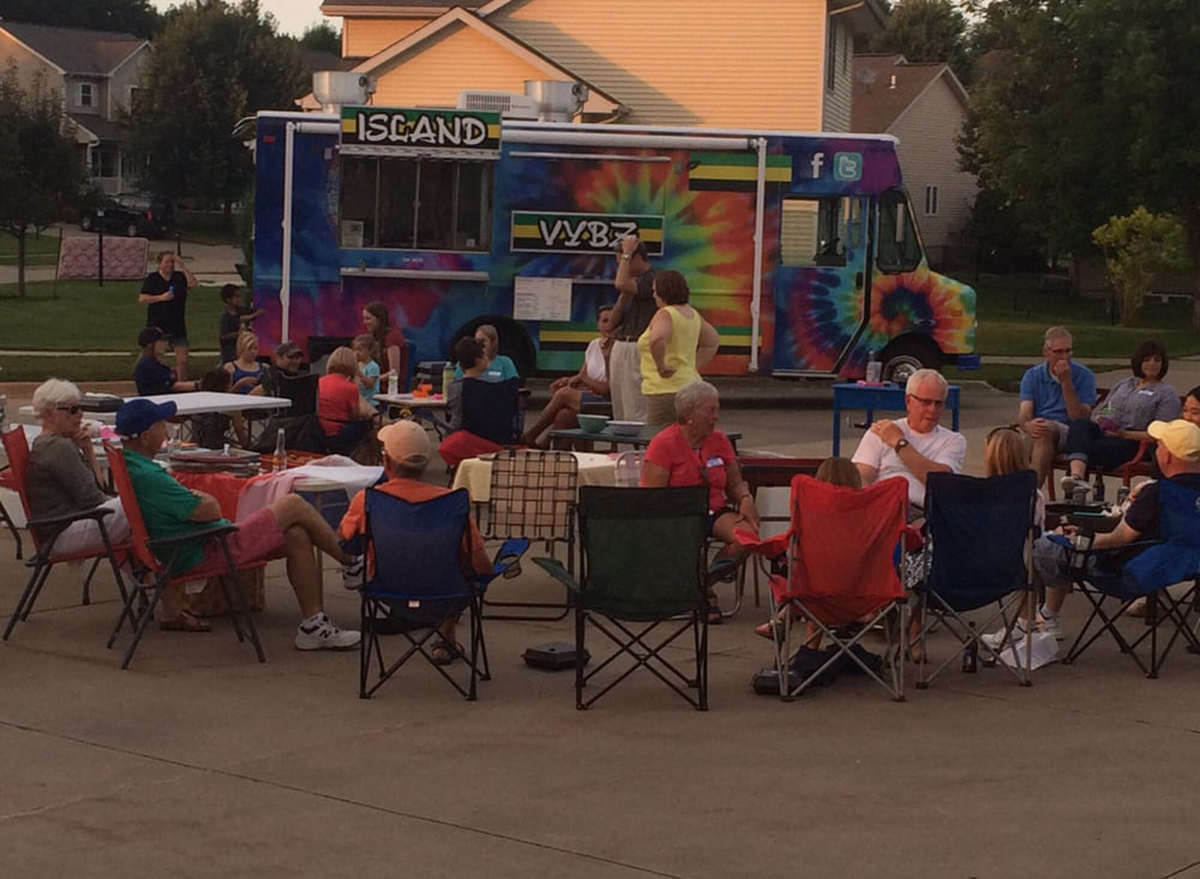 Looking for a jerk chicken quesadilla? How about a side of crisp on the outside yet soft and mushy on the inside plantains? Look no further, as Island Vybz Mobile Rasta-rant has got you covered.
Want to make your own Mexican food at home? Try our Easy Quesadilla Recipe.
KANSAS: The Flying Stove in Wichita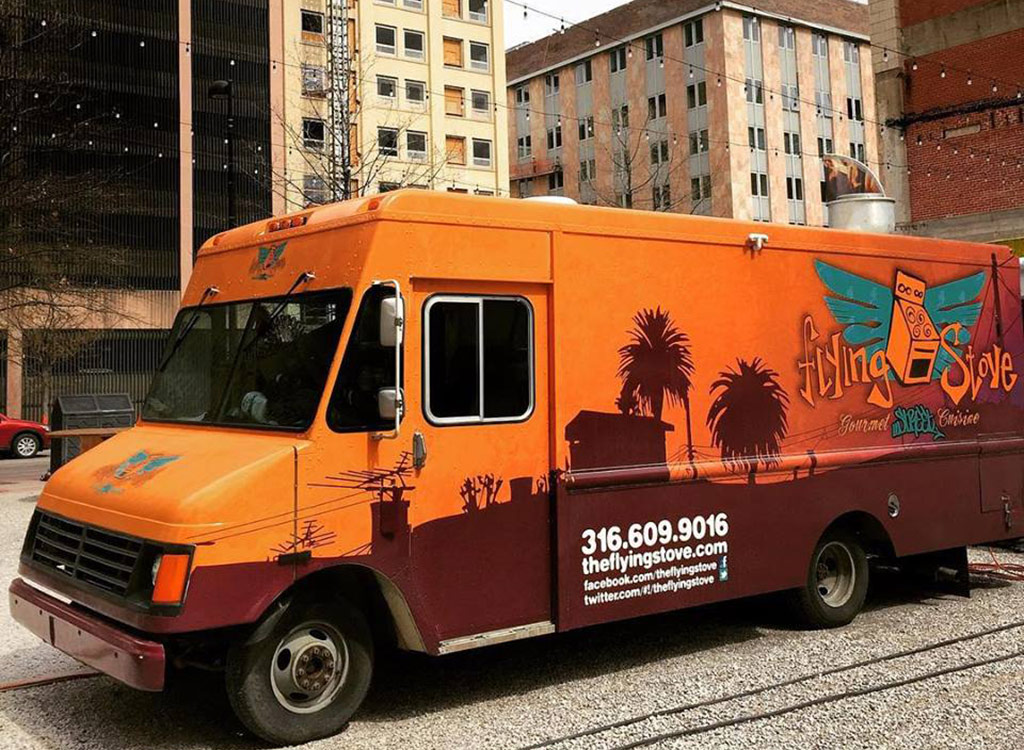 Wichita's The Flying Stove's menu changes every week, so you can hit up this food truck often and always expect a new variety of options to pick and choose from. One such menu includes pork tacos, a marinated kale and avocado sandwich, and truffle fries.
KENTUCKY: The Celtic Pig in Louisville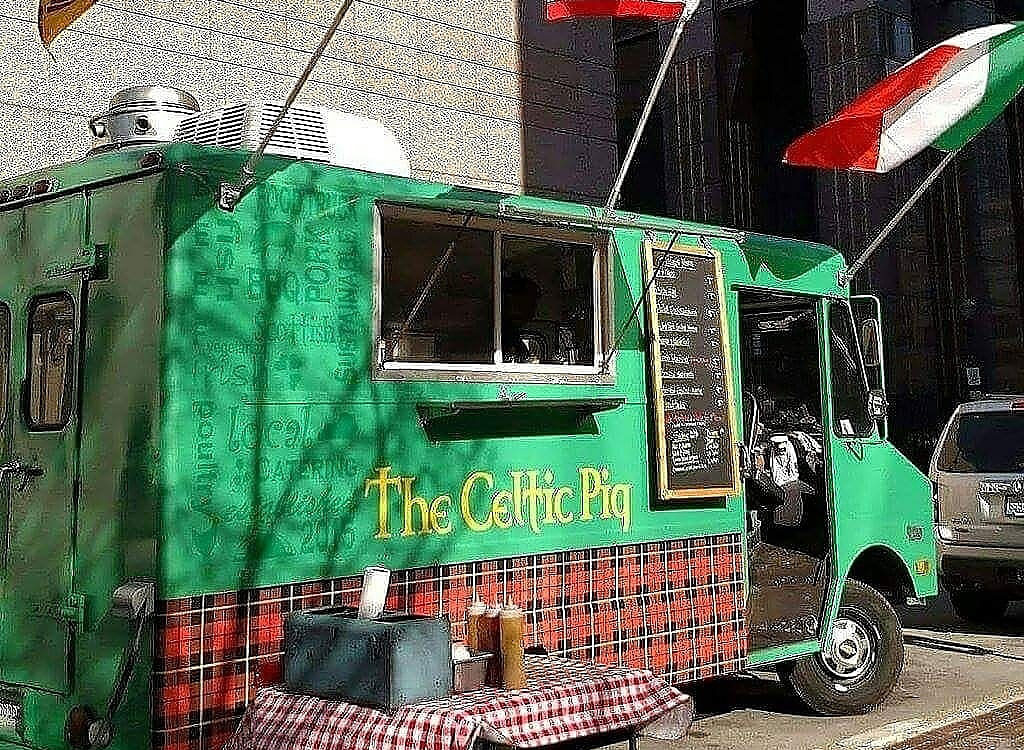 Louisville's The Celtic Pig's menu offers barbecue pork and brisket grilled cheese sandwiches, along with English favorites like shepherd's pie and fish and chips.
LOUISIANA: Diva Dawg in New Orleans
For gourmet Creole food with a twist, hit up Diva Dawg in New Orleans and go for the crab meat cheesy fries with shrimp. Not your thing? There's also a red bean chili dog and crawfish étouffée nachos.
MAINE: Bite into Maine in Cape Elizabeth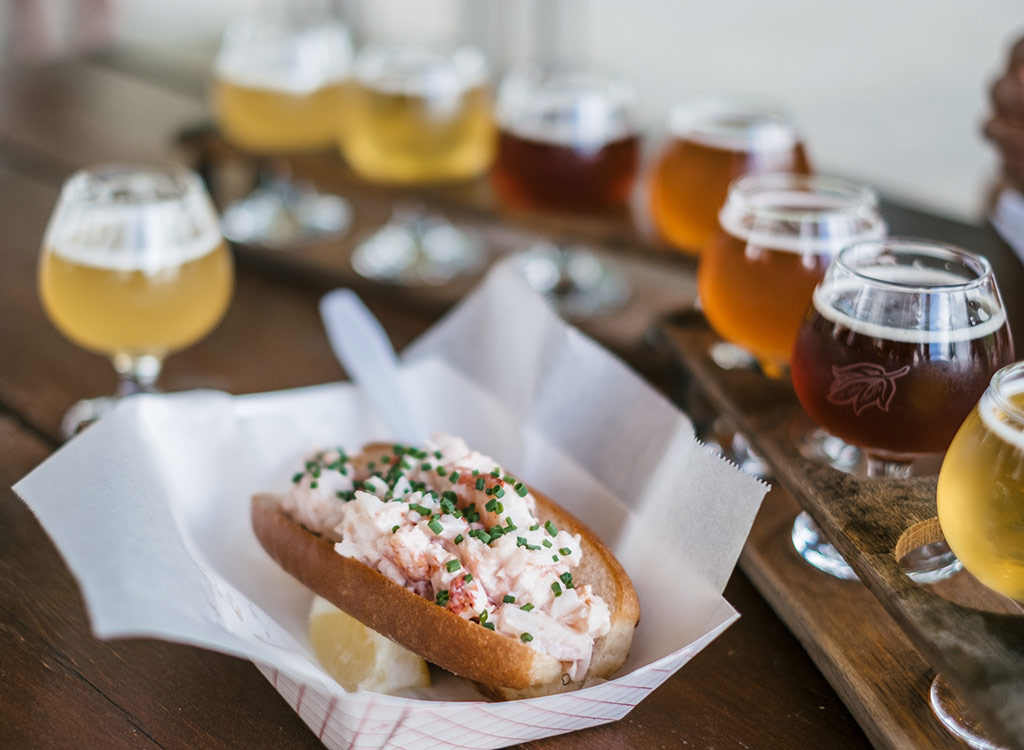 When in Maine, stop by Cape Elizabeth, Portland, and Scarborough for the best catch of lobster. Bite into Maine offers a classic Maine Lobster, along with specials like a lobster BLT and a lobster Caprese sandwich.
MARYLAND: Flash Crabcake Company in Bel Air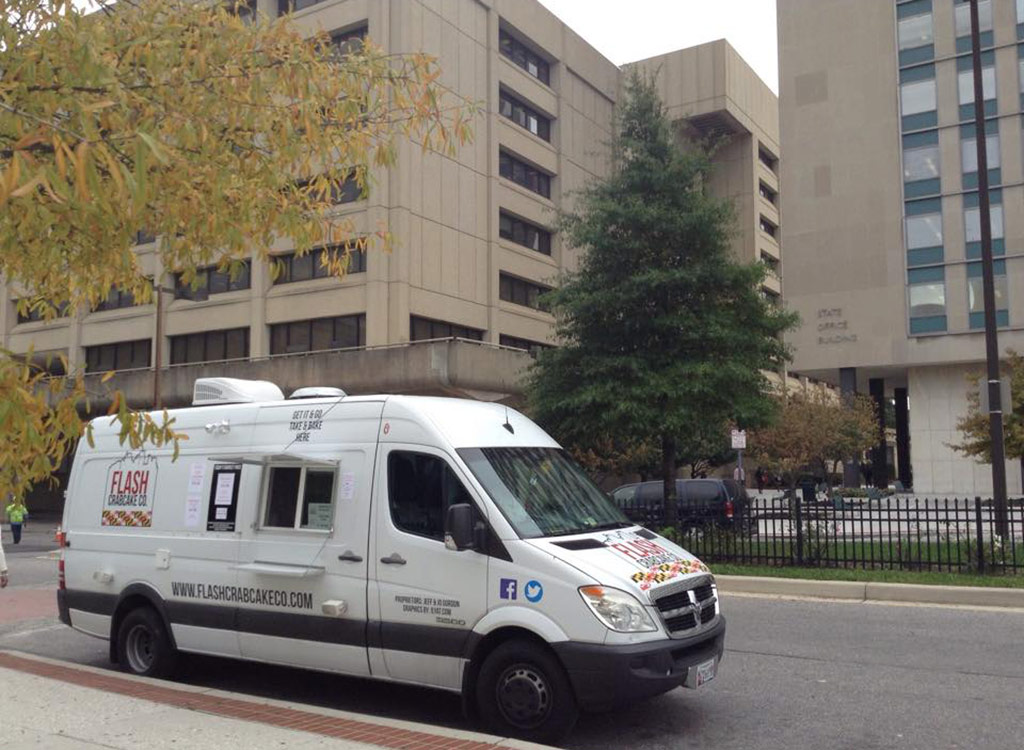 And when in Maryland, seek out some fresh crab. Bel Air's Flash Crabcake Company only serves up two things: crab cakes and cream of crab soup. Two is better than one, right?
MASSACHUSETTS: Bon Me in Boston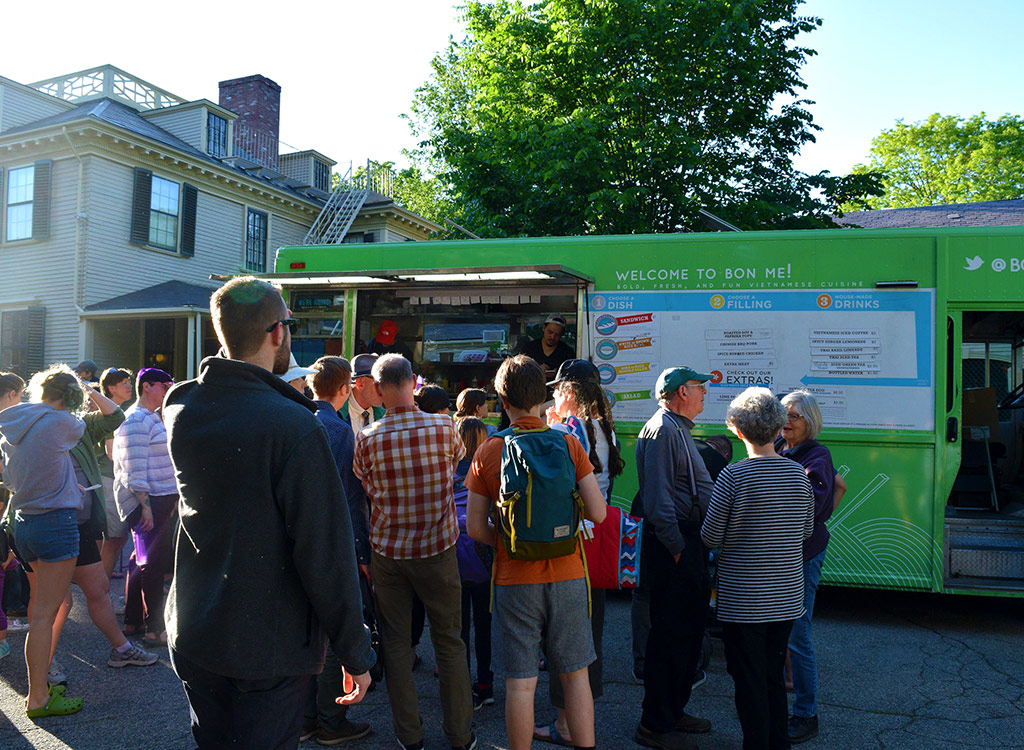 When you've got a hankering for classic Vietnamese Bahn Mi sandwiches, Boston's Bon Me offers them freshly made, along with bowls of different noodles including ramen, soba, and japchae.
MICHIGAN: The Mac Shack in Detroit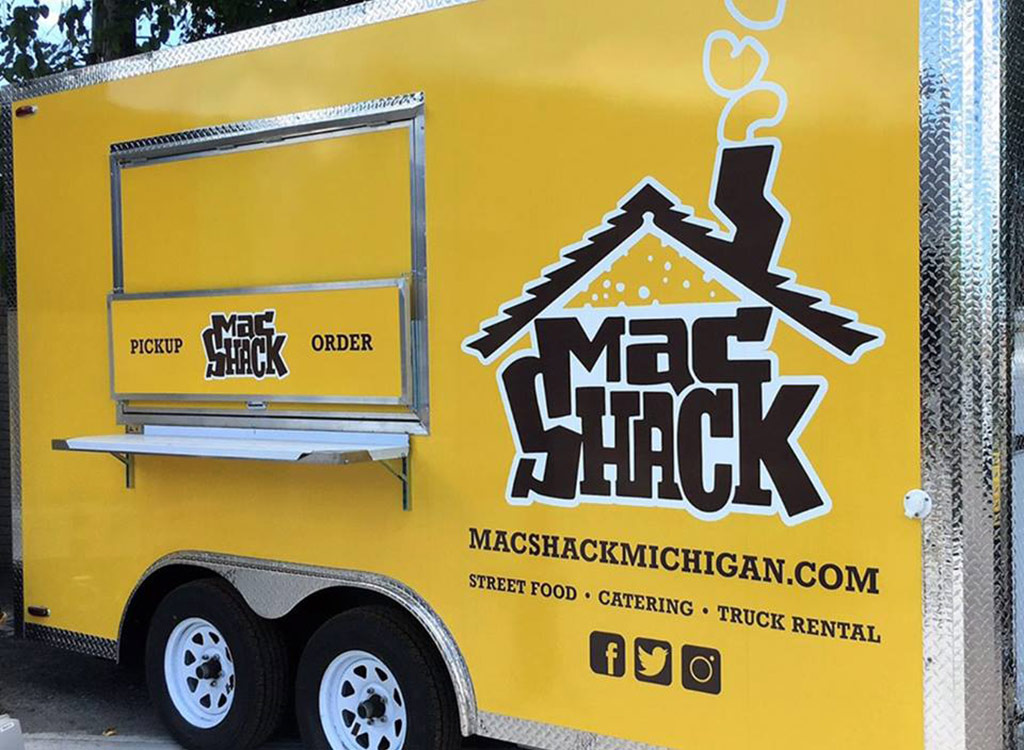 Sometimes there's nothing better than a decadent bowl of macaroni and cheese, and Detroit's The Mac Shack makes jazzy variations such as one called Cluck Like a Buffalo, which tops mac and cheese with spicy chicken, diced green onions, and crumbles of blue cheese, plus buffalo sauce.
MINNESOTA: DelSur Empanadas in Minnetonka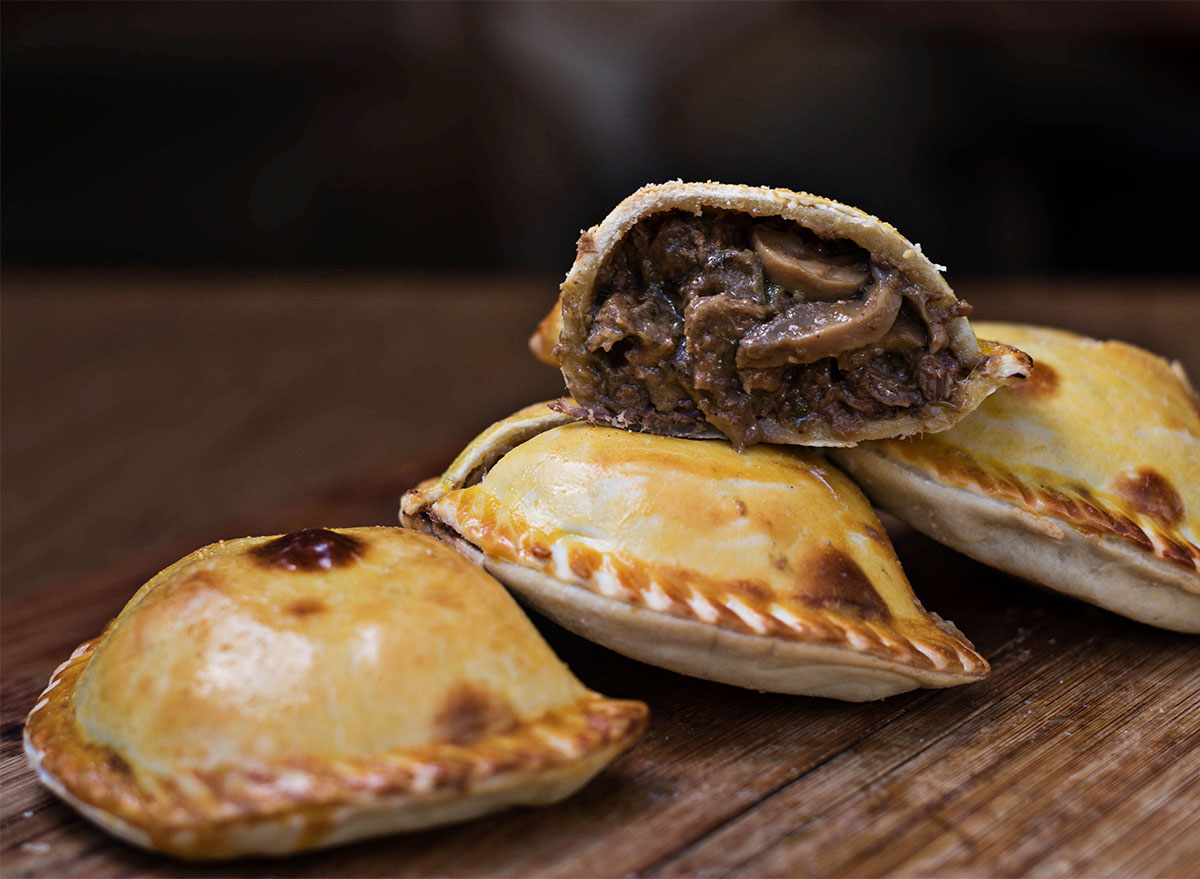 A food truck serving up piping hot Argentinian-style empanadas and lomitos sandwiches? What more could you possibly ask for?
MISSISSIPPI: One Guy Steak and Chicken in Brandon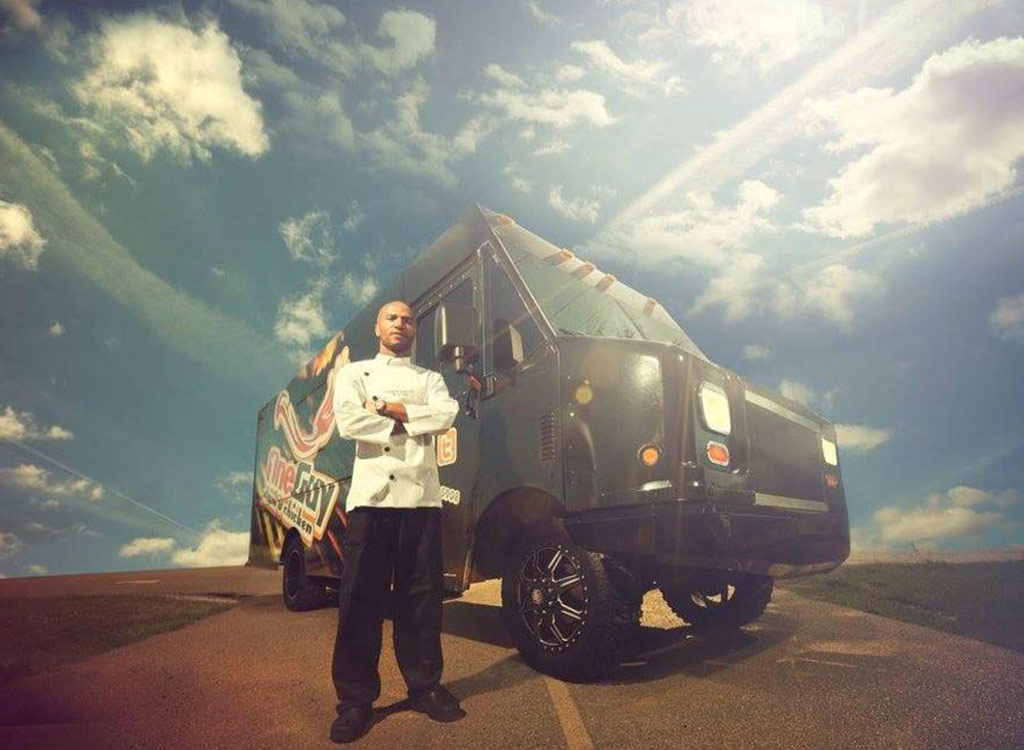 Don't let the simplicity of its name fool you. One Guy Steak and Chicken in Brandon has everything from filet mignon to crab cake sliders to entrée salads with grilled chicken.6254a4d1642c605c54bf1cab17d50f1e
MISSOURI: Guerrilla Street Food in St. Louis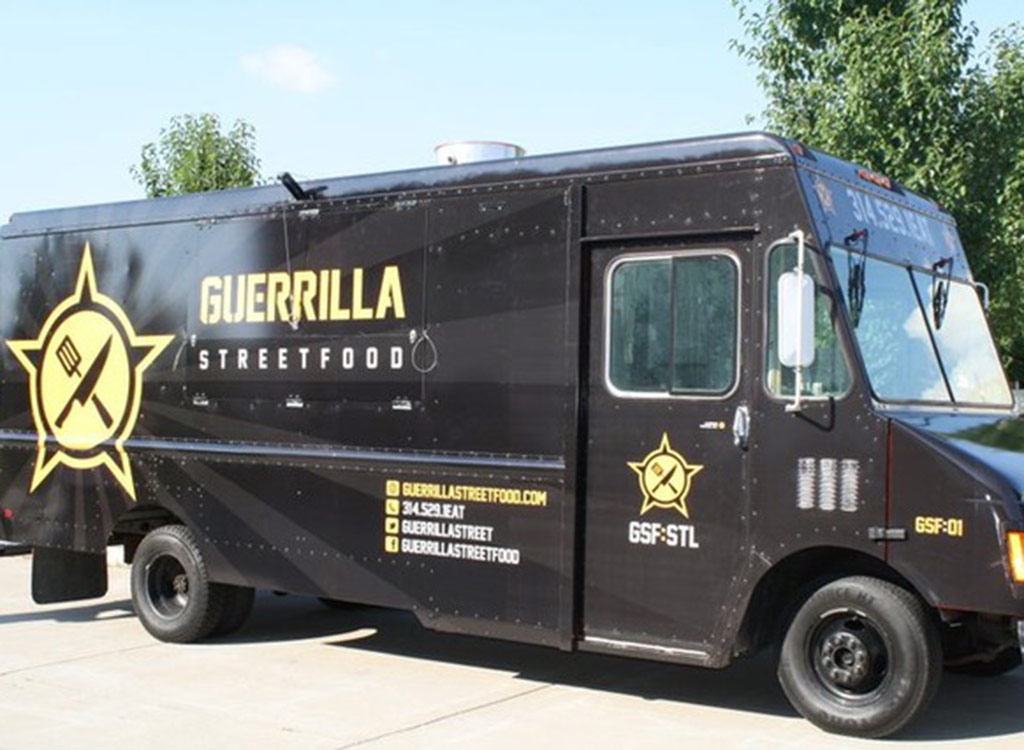 St. Louis's Guerilla Street Food features Southeast Asian and Filipino cuisine, with authentic dishes, including a dish called lumpia sariwa, which is cold spring rolls filled with crisp vegetables and peanuts, and Bicol express, a rice dish with pork shoulder that has been braised in coconut milk with ginger and garlic.
Love Asian food? Here's The Best Asian Restaurant in Every State.
MONTANA: Las Palmitas in Yellowstone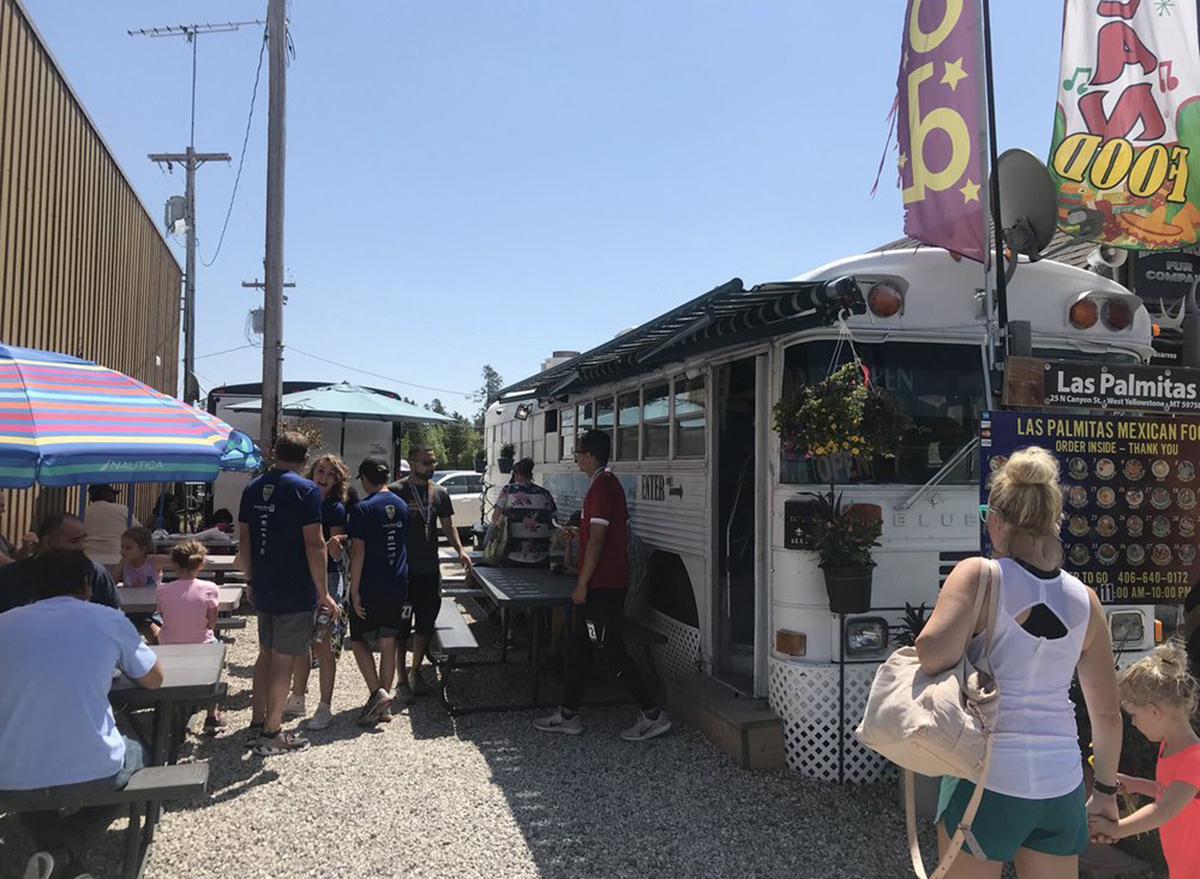 While driving into Yellowstone, stop for a bite to eat at this food truck for traditional Mexican eats. The catch? You get to dine inside of the food truck—it operates out of an old-school bus!
NEBRASKA: Nitro Burger in Lincoln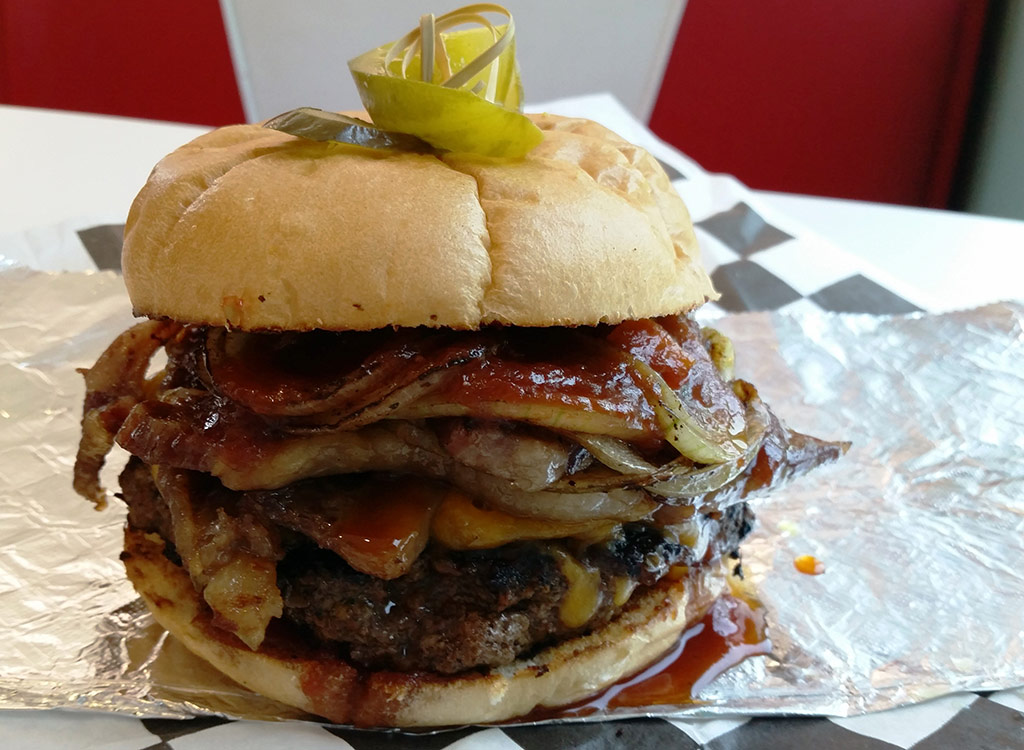 When all you want is a good, juicy burger, Lincoln's Nitro Burger is the food truck to visit. They are known for their quality aromatically seasoned burgers and sandwiches with made-from-scratch sauces.
NEVADA: Stripchezze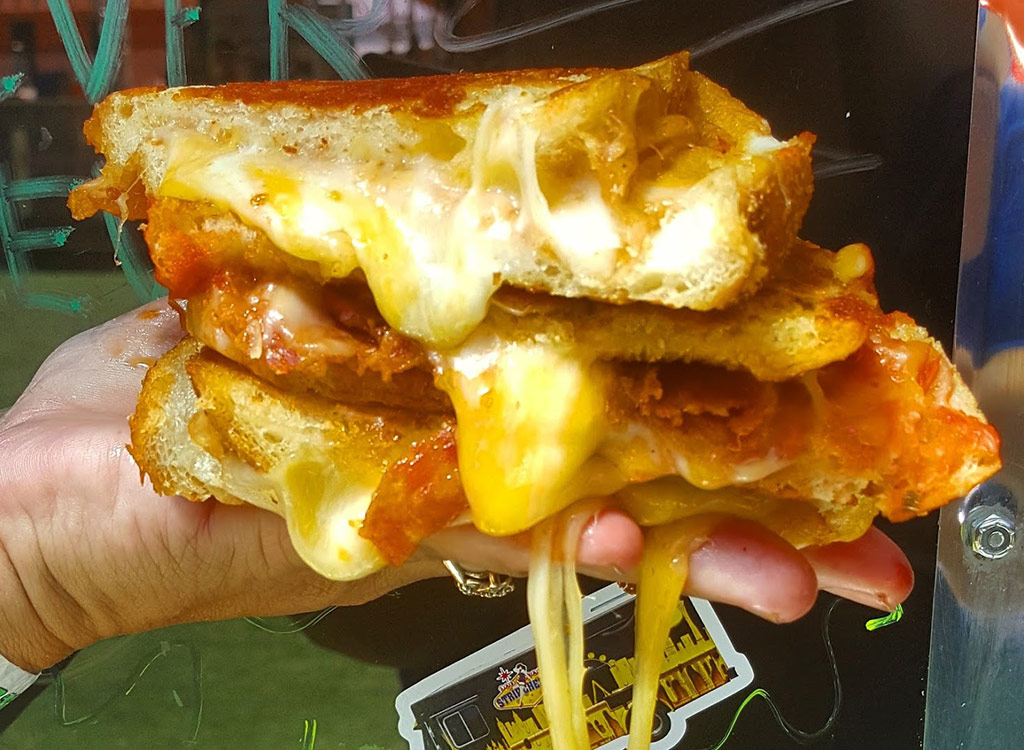 Las Vegas's Stripchezze is known for—you guessed it—gooey grilled cheese sandwiches. Try the fan-favorite grilled cheese, known as the Jam On It. With maple bourbon bacon jam smeared onto the thick slices of sourdough and melted muenster cheese sandwiched in the middle, you're bound to gobble this sandwich down.
NEW HAMPSHIRE: TOLA Rose Italian Eats Food Truck
It's not every day you find authentic Italian food being served out of a food truck. Fans of TOLA Rose Italian Eats rave about the meatball sandwiches and to-die-for garlic bread grilled cheese.
NEW JERSEY: Aroy-D the Thai Elephant in Hoboken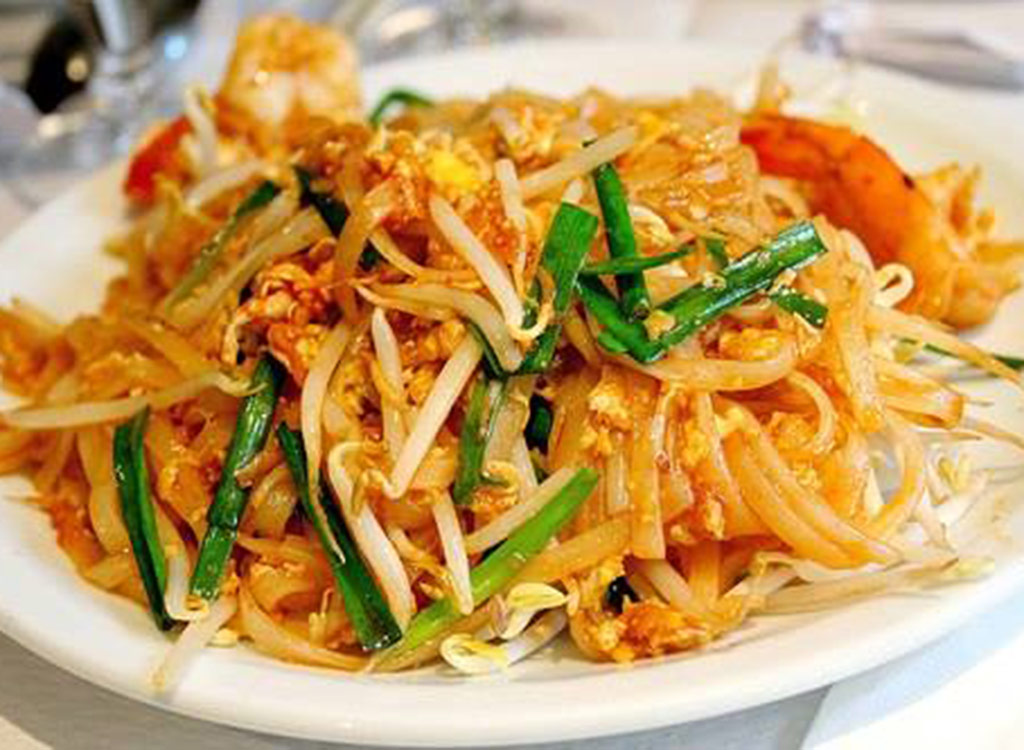 Hoboken's Aroy-D the Thai Elephant is a great choice for classics like pad Thai, but you'll want to be sure to try other favorites like its Panang curry mango salad with grilled shrimp.
Cooking at home? Try our Pumpkin Pad Thai Recipe.
NEW MEXICO: El Mero Mero in Albuquerque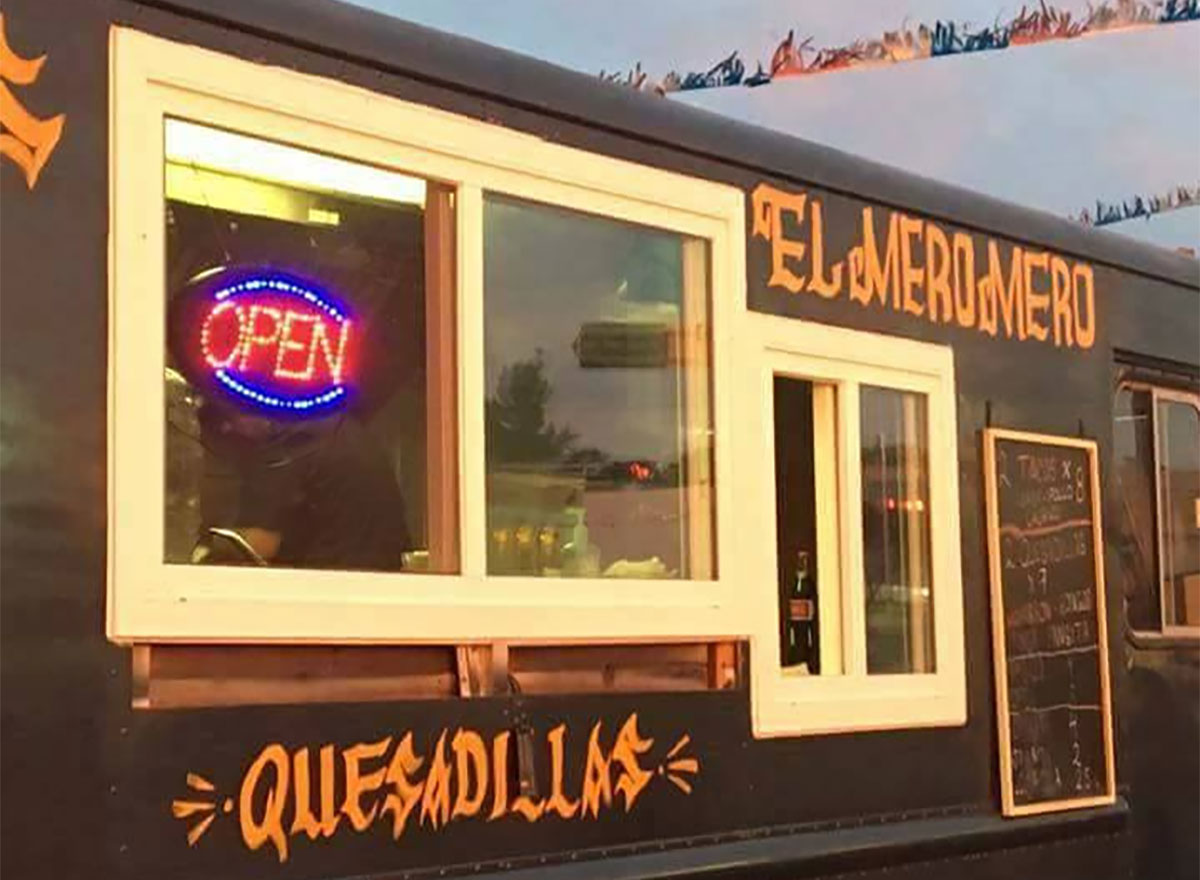 Those searching for authentic Mexico City flavors in Albuquerque won't be disappointed when they stop at El Mero Mero for quesadillas, tacos, tortas, and tamales.
NEW YORK: Wafels & Dinges in New York City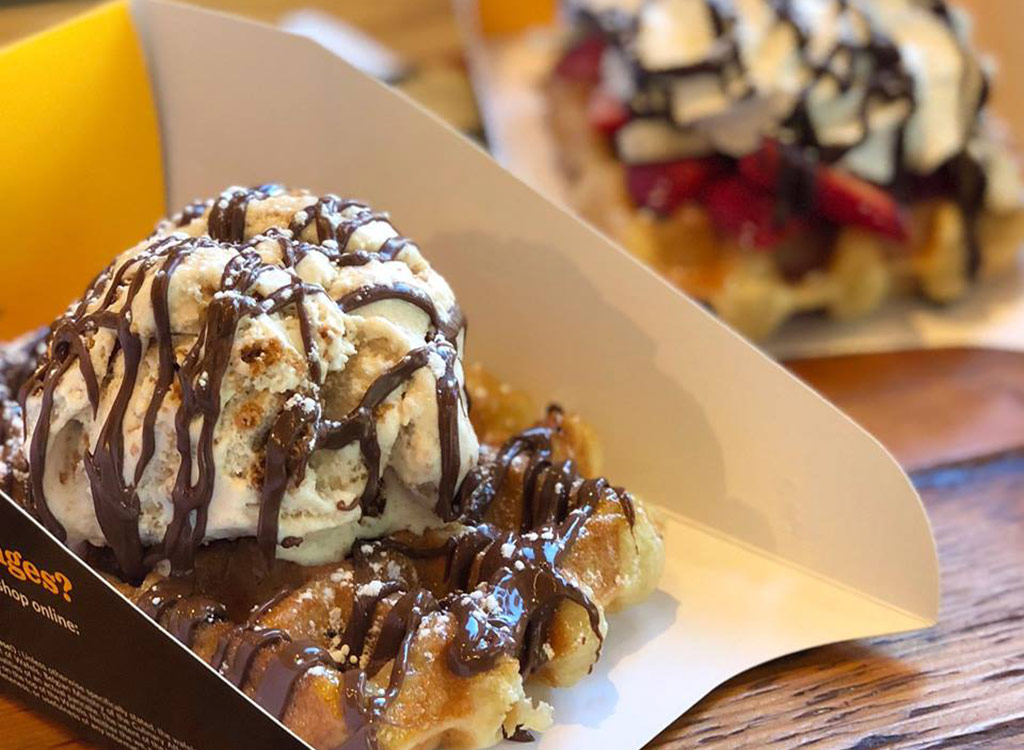 Belgian waffles aren't just breakfast food. New York City's Wafels & Dinges serves them up like small pastries with toppings like strawberries, white chocolate, and even ice cream, which make for an indulgent snack or dessert.
NORTH CAROLINA: Papi Queso in Charlotte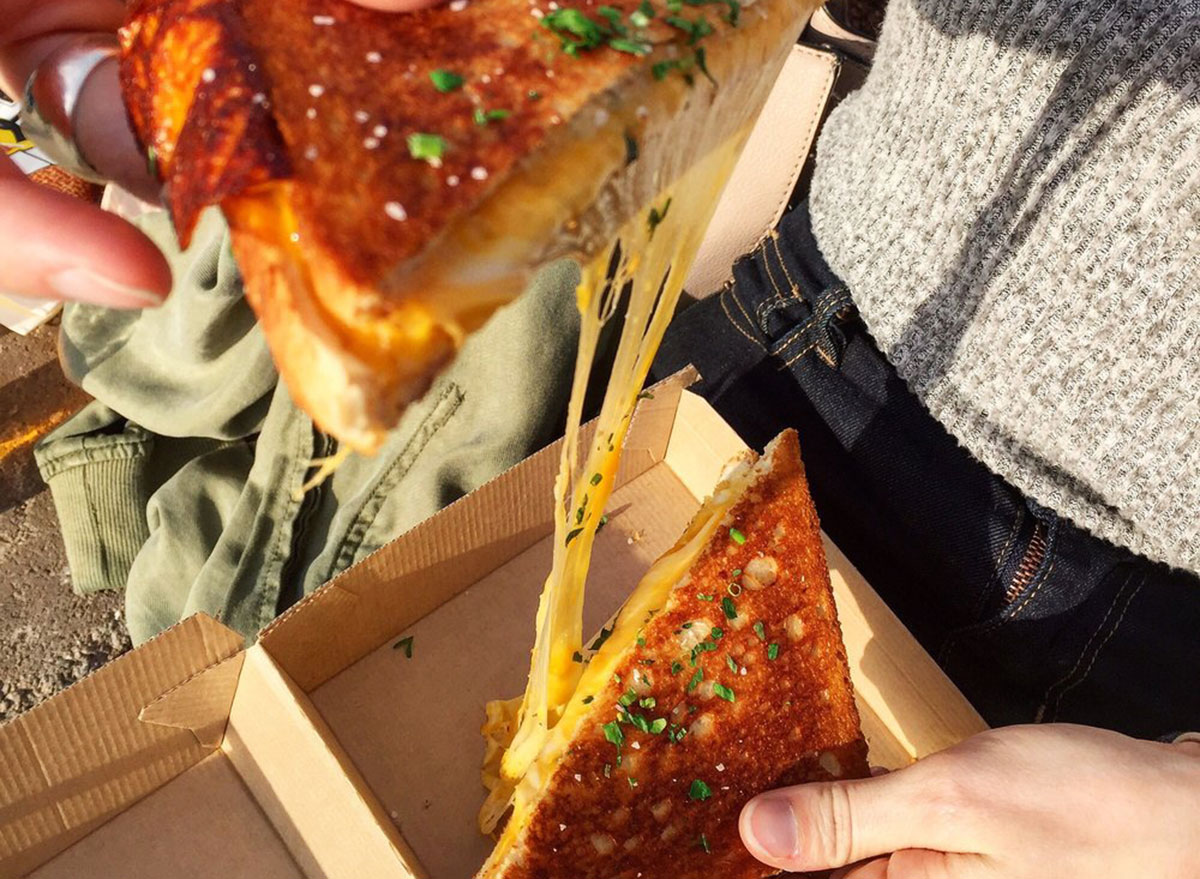 If you track down Papi Queso in Charlotte, you'll want to make sure you try the Pig Mac, which is a pulled pork mac and cheese sandwich with bourbon-soaked onions.
NORTH DAKOTA: Chef Mobile in Fargo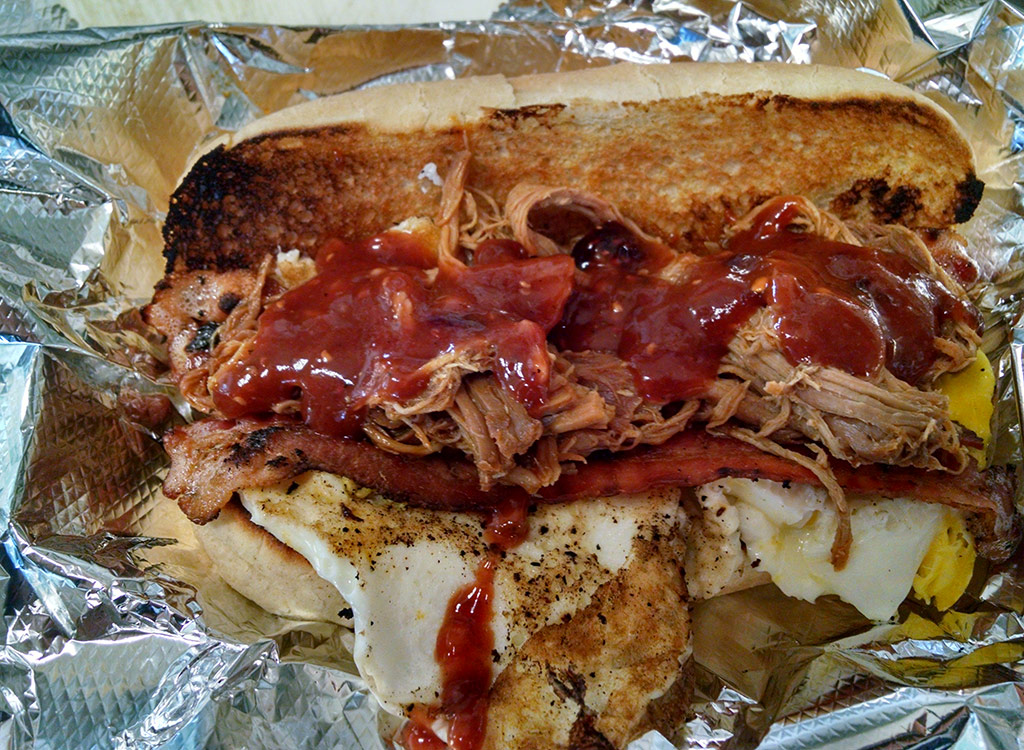 Fargo's Chef Mobile truck might look simple on the outside, but its sandwiches like Cajun chicken and BBQ'd kielbasa will prove it's anything but.
OHIO: Zydeco Bistro in Cleveland
It might be far away from Louisiana, but Cleveland's Zydeco Bistro is famous for its authentic gourmet Cajun and Creole cuisine, including seafood Po' boy sandwiches and jambalaya.
And for more Southern flair, here are The 15 Foods You Have To Try In New Orleans.
OKLAHOMA: Mob Grill in Oklahoma City
Oklahoma City's Mob Grill is known for serving up the city's best onion burger. They also have loaded cheese fries made with hickory-smoked bacon, pulled pork, and grilled jalapeños.
OREGON: Potato Champion in Portland
This Belgian food truck serves fries with a variety of dipping sauces—and yes, they have poutine.
PENNSYLVANIA: Authentic Byrek in Philadelphia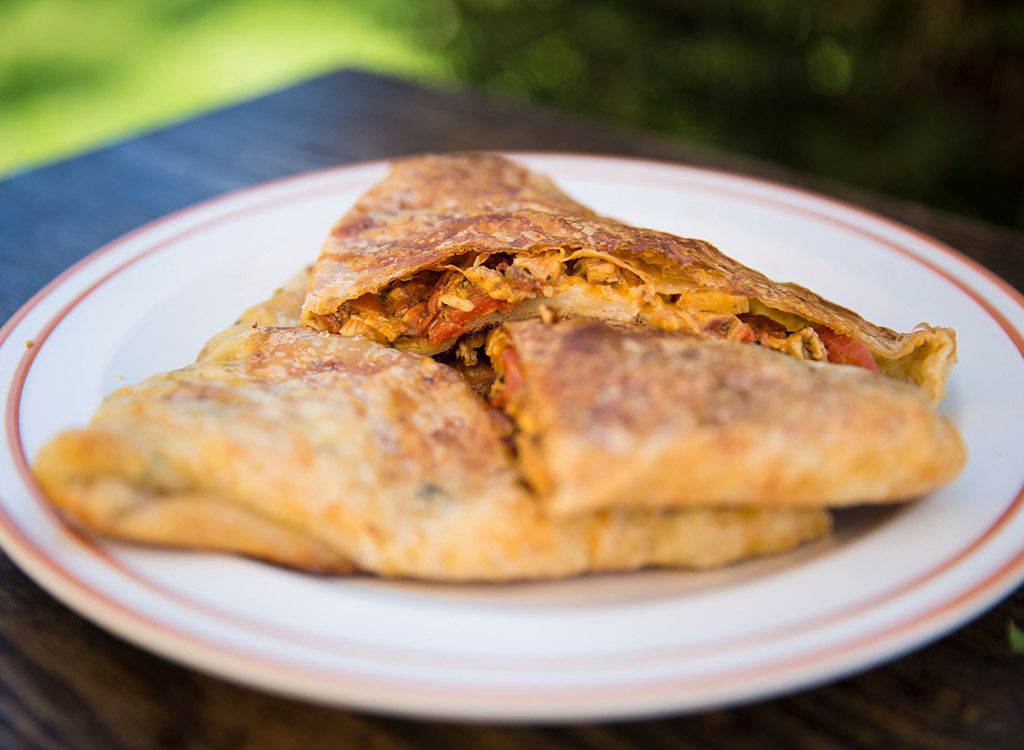 Philadelphia's Authentic Byrek is known for serving up several variations of byrek, a Turkish pastry, with fillings like spinach and cheese and even Philly cheesesteak.
RHODE ISLAND: The Shuckin' Truck in Point Judith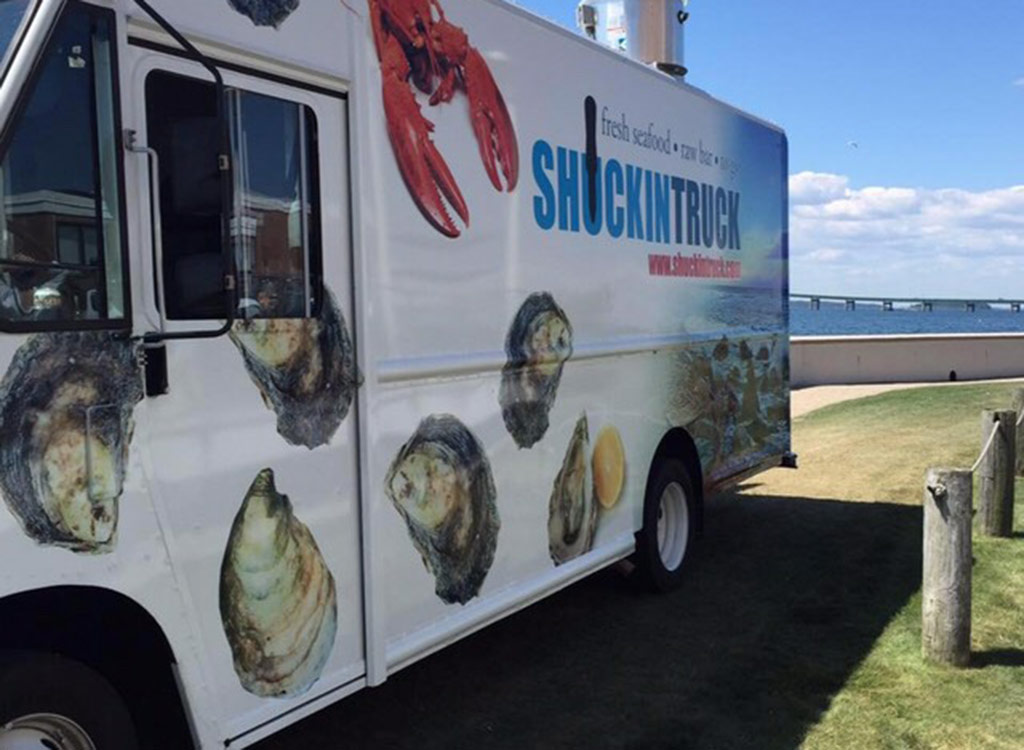 If you're in Rhode Island, you know you have to get your hands on some fresh seafood. Point Judith's The Shuckin' Truck offers classics including a lobster roll and fish tacos as well as fancier options such as a sea scallop roll and mango lobster tacos.
SOUTH CAROLINA: Roti Rolls in Charleston
Charleston's Roti Rolls is famous for its Indian-inspired wraps and tacos. The best part is that the restaurant sources all of its ingredients from local farmers, so all of your orders have fresh, seasonal ingredients.
Still confused by the menu? Here's How to Order Healthy Indian Food.
SOUTH DAKOTA: Nosh Mobile Eatery in Rapid City
Rapid City's Nosh Mobile Eatery is known for favorites like Thai chicken street tacos and kalbi tater tots with brisket.
TENNESSEE: Deg Thai in Nashville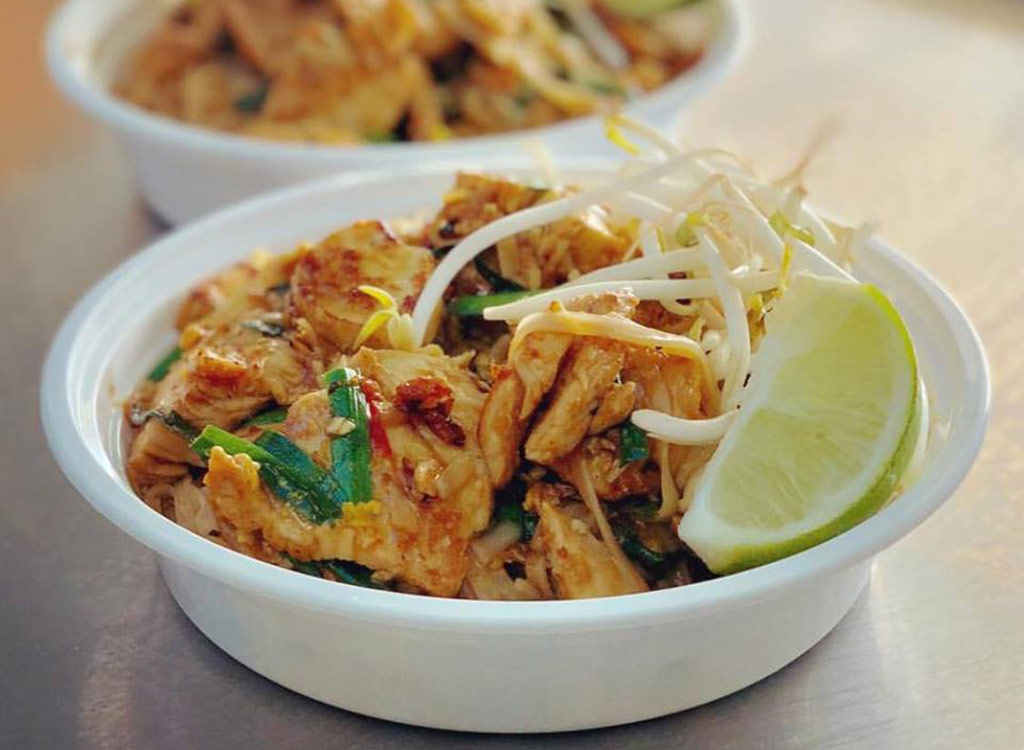 Whether you're craving Pad Thai, spring rolls, or chicken green curry, Nashville's Deg Thai is the place to be.
TEXAS: The Waffle Bus in Houston
Sometimes, you just have to indulge in a classic Southern combination like chicken and waffles, and Houston's The Waffle Bus lets you do just that with its version in sandwich form.
UTAH: Matterhorn Food Truck in Salt Lake City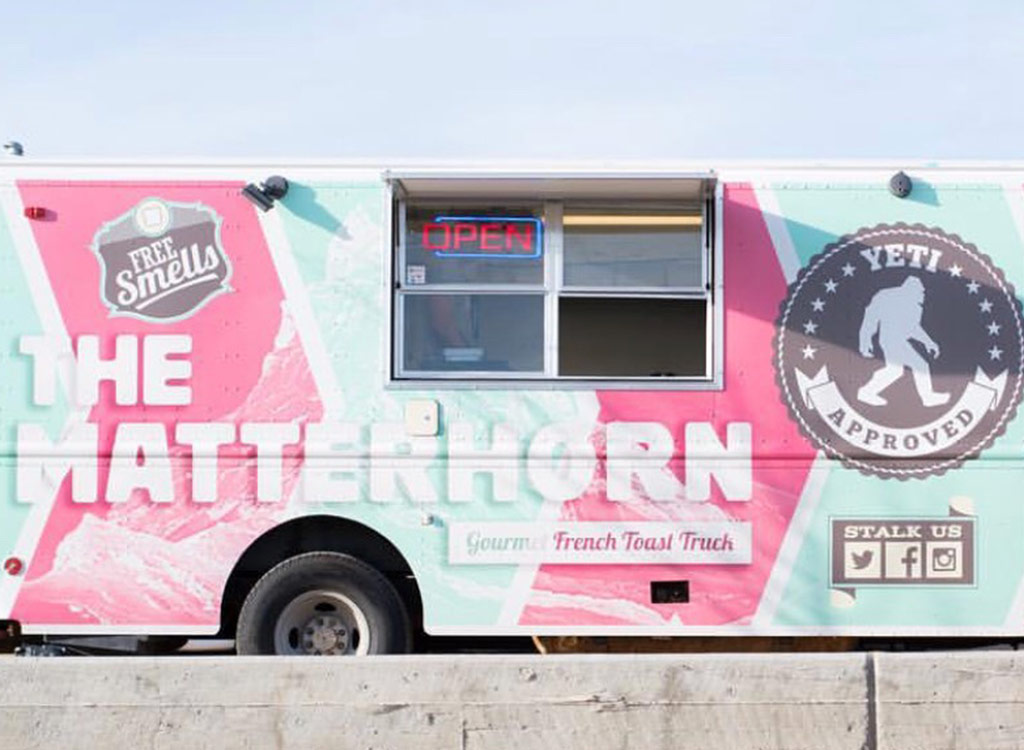 Sometimes dining at a food truck is the perfect way to indulge your sweet tooth at dessert, are we right? Salt Lake City's Matterhorn Food Truck is famous for novelty versions of French toast in flavors like the Summit, which essentially emulates a caramel apple.
VERMONT: Jamaican Jewelz in Westminster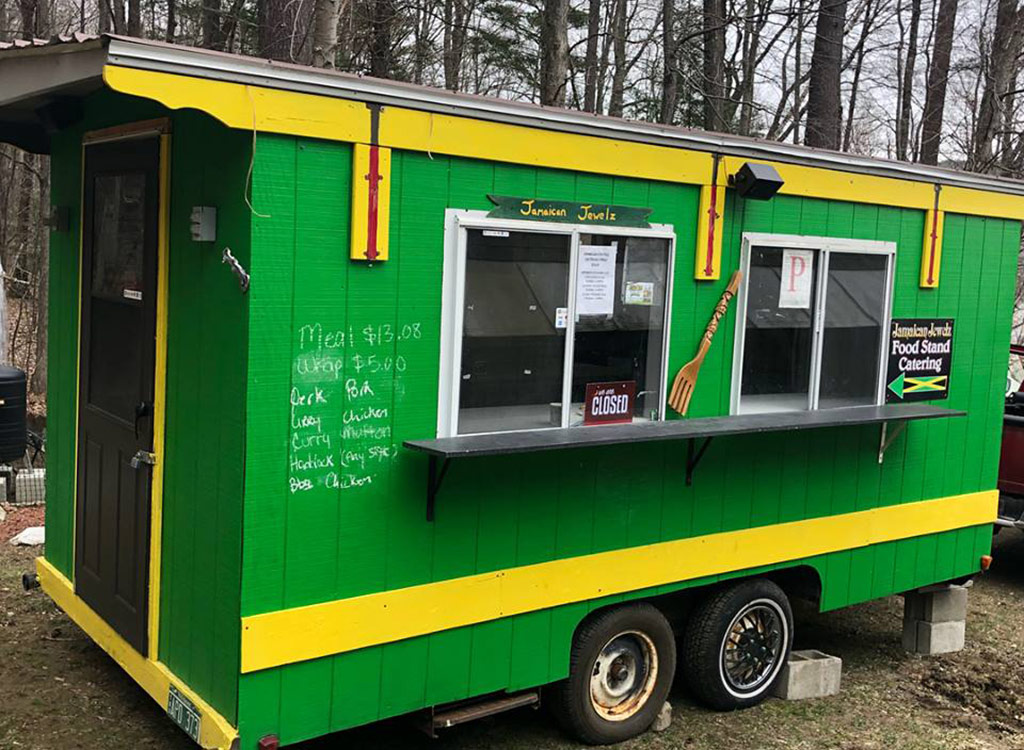 When in Vermont, track down Westminster's Jamaican Jewelz and try a rice and pea dish with either chicken, seafood, pork, curried goat, or oxtail with a side of sweet fried plantains.
Can't make it to a food truck? Here are The Most Popular Chain Restaurants—Ranked.
VIRGINIA: Bikini Panini in Richmond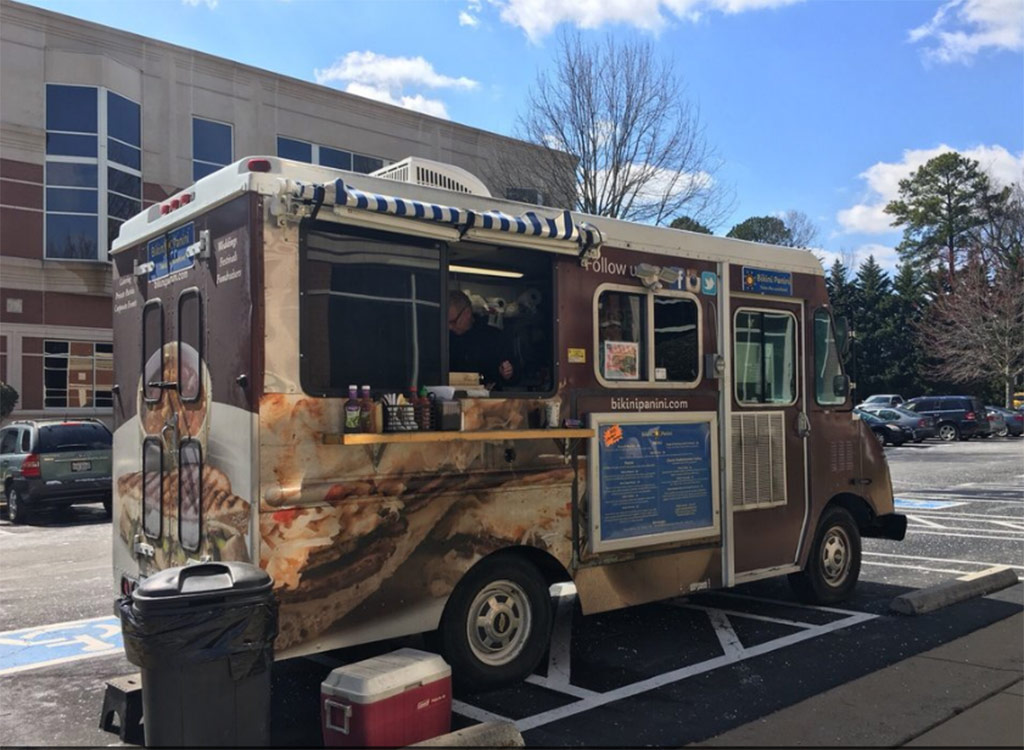 Visit Richmond's Bikini Panini if you want to nosh on some Mediterranean-inspired pressed sandwiches as well as rice and grain dishes such as paella and couscous.
WASHINGTON: Marination Mobile in Seattle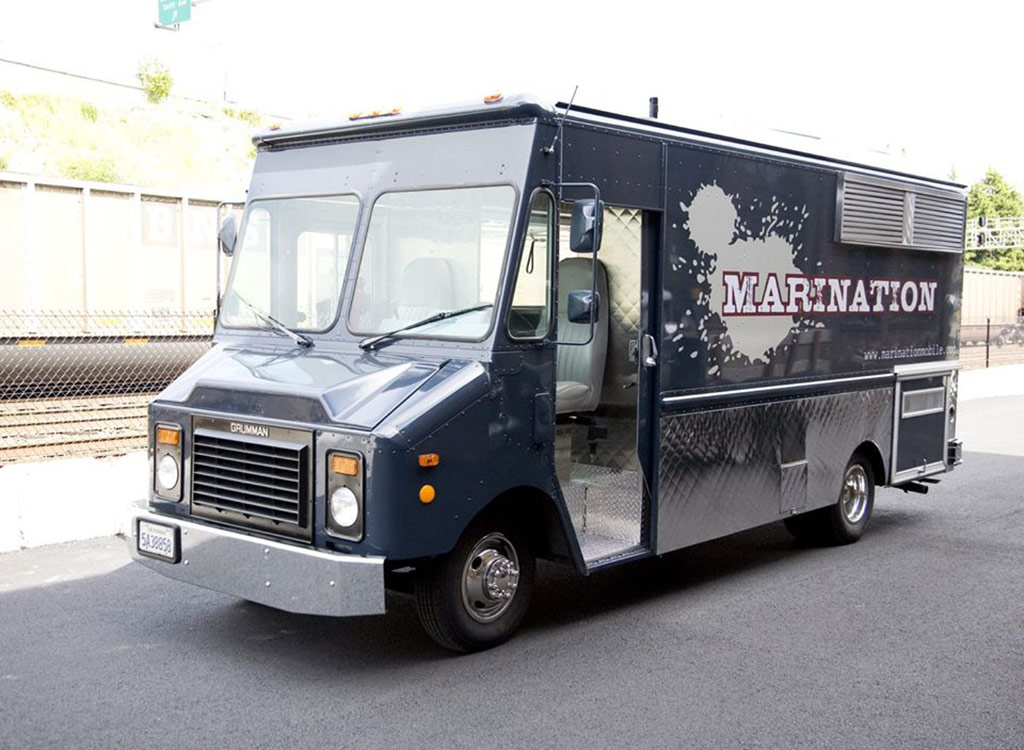 Seattle's Marination Mobile perfectly blends Korean and Hawaiian flavors together in favorites like Kalua pork tacos and sliders.
WEST VIRGINIA: Hash Browns & New Grounds in Morgantown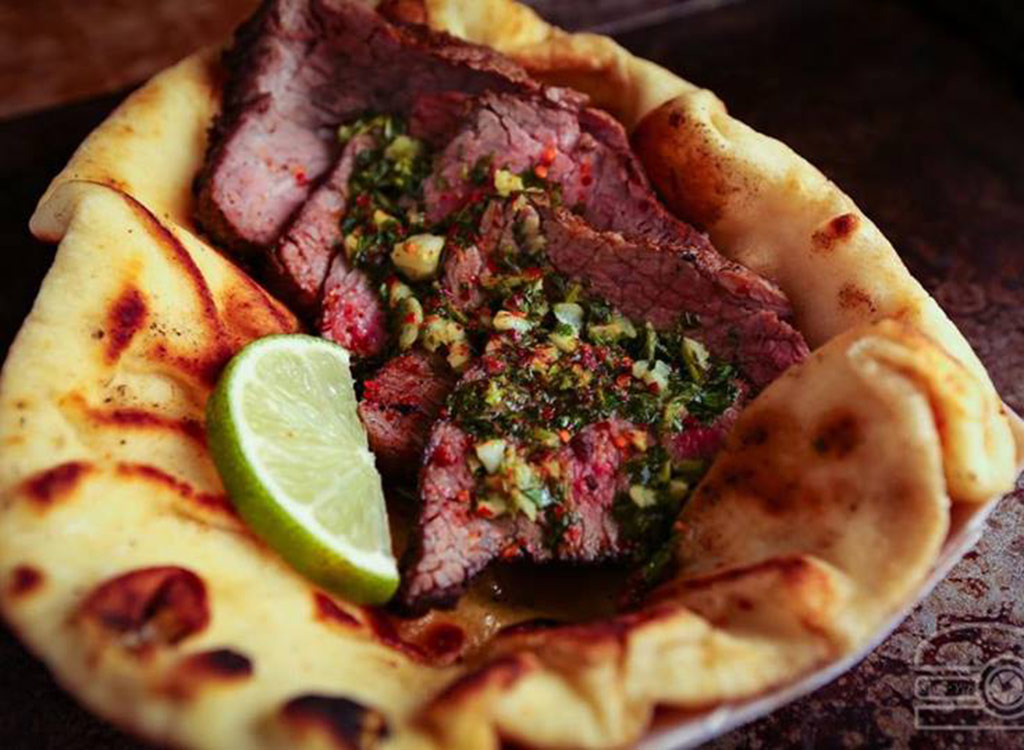 How delicious does this South American- and Indian-inspired chimichurri steak and naan from Hash Browns & New Grounds look?
WISCONSIN: Truckmeister in Milwaukee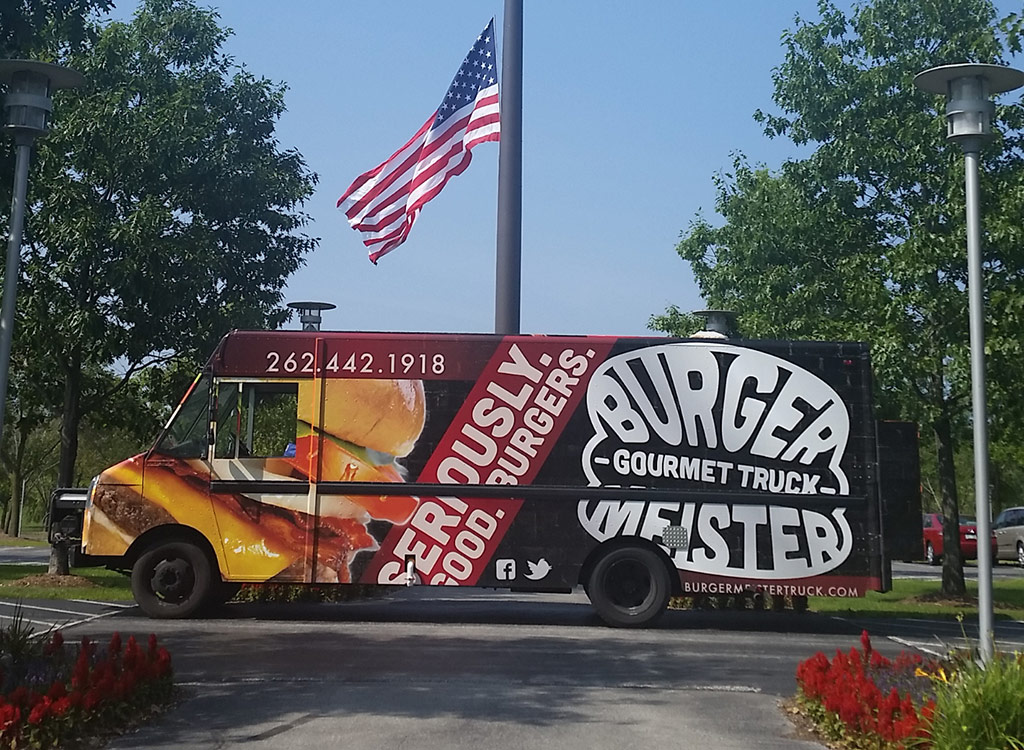 Milwaukee's Truckmeister dishes up anything from juicy cheeseburger offerings like the Steakmeister and lighter fare such as fish sandwiches, including the Mahi-Mahi-Meister.
WYOMING: Double Dub's in Laramie
Double Dub's is known as "Laramie's premier wingery," and you're sure to agree once you get your hands on its chicken wings and biscuit sandwiches.
Discover more delicious places in your state: