The One Amazing Ingredient Your Grilled Cheese Is Missing
Butter might be your go-to ingredient, but a different condiment actually enhances the crispiness.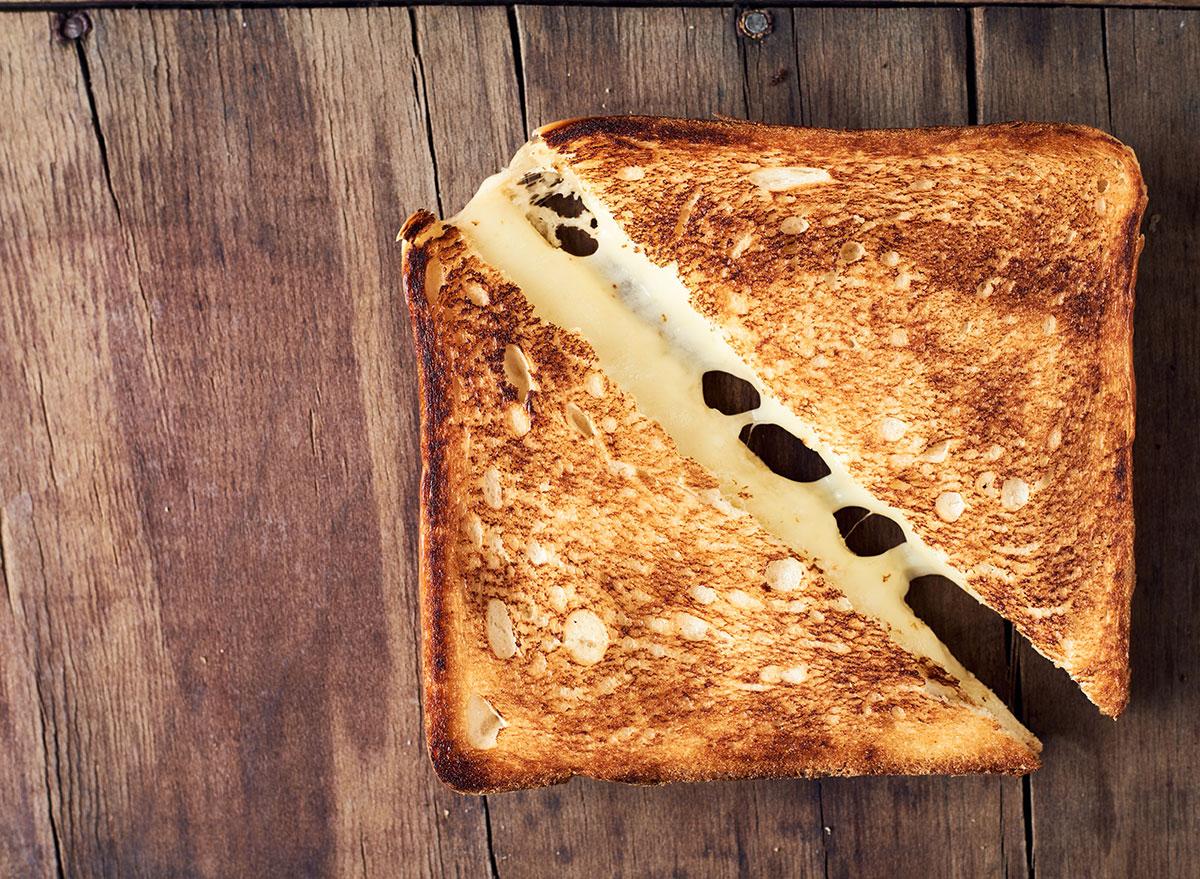 Sometimes, there is nothing you crave more than a warm, gooey sandwich paired with a piping hot bowl of soup. Our sandwich of choice? Grilled cheese. Why? It's extremely easy to make. Fool-proof, if you will. You don't have to be a chef to whip up a stellar cheese and bread sandwich, and yet, with that being said, you may have been preparing grilled cheese wrong your entire life. Apparently, the secret ingredient to a better grilled cheese is actually…mayonnaise.
Um, what? Excuse me? Say it isn't so!
Yes, the popular, all-too-familiar ingredient that will give you the perfect crisp to your grilled cheese is mayo. We recently discovered that this one simple ingredient amplifies the taste of your sandwich without completely burning it. Have you ever made a soggy grilled cheese that became a big square of mush before you even got to enjoy it? Or, even worse, have you ever burnt your grilled cheese into oblivion? Yeah, we've all been there.
Apparently, this trend was popularized by NYC-based chef Gabrielle Hamilton, thanks to her recipe for grilled cheese that swapped mayo in for butter. But not enough people seem to know about it, which is why we consulted the head chef of HelloFresh, Claudia Sidoti, to get the lowdown on why mayo makes for a better substitute than butter.
"Butter helps to make sandwiches that are evenly browned, and mayonnaise produces crispy sandwiches," says Sidoti.
Interestingly enough, mayo has a higher smoke point than butter does, which means it won't burn as easily on high heat. Further, you'll be able to achieve that crispy texture faster and without completely drying out the bread. How many times have you left your grilled cheese on the skillet for what seemed like a half an hour to get that perfect crisp? The bread likely became less palatable from the drawn-out exposure to heat. Avoid that with a swath of mayo on each slice instead. If you don't want to give up your beloved butter completely, try spreading mayo on the outside of the bread and butter on the inside for the best of both worlds.
Ready to give this grilled cheese hack a try? We've picked out three potential contenders for you.
Sir Kensington's Organic Mayonnaise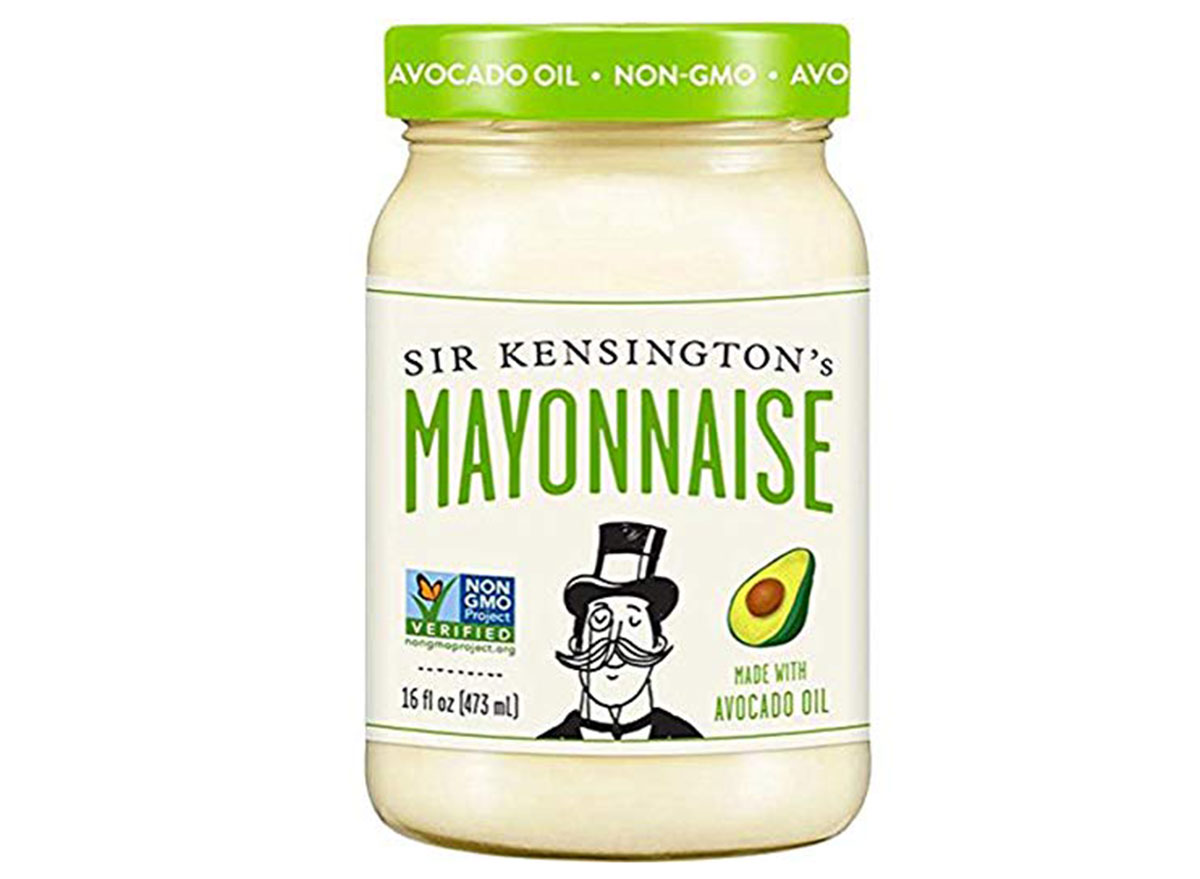 6254a4d1642c605c54bf1cab17d50f1e
We already determined that this brand of mayo is the best in a taste test of five different kinds, so, of course, we had to bring it up again when it comes to perfectly your grilled cheese skills. Sir Kensington's Organic Mayonnaise is made of heart-healthy avocado oil, which is better for you than traditional kinds made from soybean or vegetable oil. This brand also integrates free-range eggs into its recipe. Talk about a health-conscious spread!
Hellmann's Mayonnaise With Olive Oil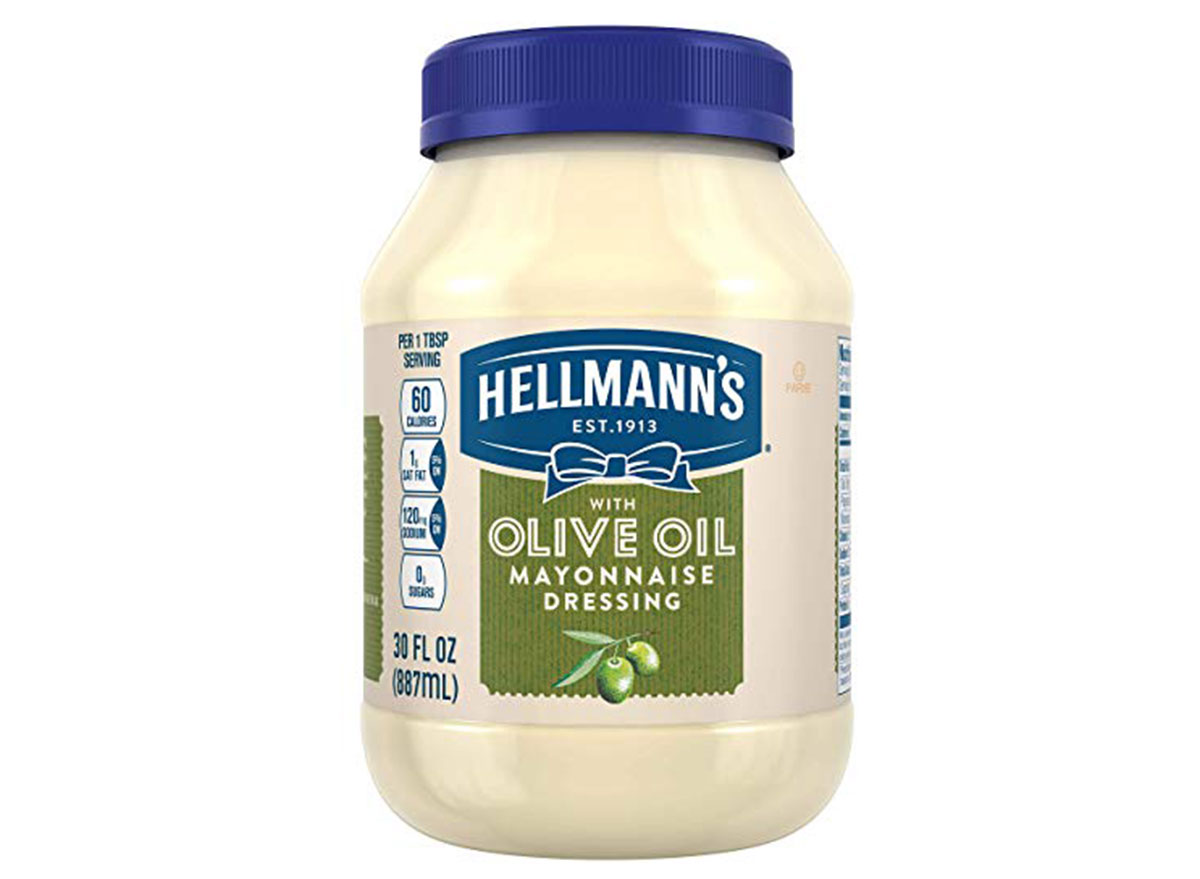 Hellmann's also makes a killer non-traditional mayo made with olive oil. This spread will undoubtedly take your grilled cheese sandwich to the next level with its irresistible, subtle flavor. Bon appetit!
Just Mayo
Available in sriracha and original flavors, Just Mayo is vegan and egg-free.Warning: you may never use basic mayo again after trying this variety.
And there you have it! Now stop making that sad, soggy grilled cheese and start making one that's so crispy, you can hear it crunch as you bite into it.