6 Burger Chains That Actually Grill Their Burgers
The fire is real with these burgers.
Most burger chains cook their hamburgers on flat-top grills, also commonly called a griddle. These are simply large slabs of cooking surface—almost always steel—that can be heated up and onto which dozens of patties can be slapped down and cooked fast. Some still grill their burgers using real flames, and you can definitely taste a difference.
Now, to be clear, we're not denigrating flat-top griddle cooking for burgers; not at all, in fact. Some of the best-respected burger chains around use flat top grills, like Five Guys and Smashburger. And so do many of the largest chains, like McDonald's and Wendy's.
Cooking burgers on a griddle can conserve fats and flavors in a way grilling over an open flame can't, as invariably some of the fat and juices that give a burger its taste will drip away. Or will literally burn off.
That said, there is also much to be gained in terms of flavor from the searing kiss of real flames. Is one method better than the other? No. But is it OK for you to have a strong preference for one method of cooking or another? Here are seven burger chains whose burger cooking methods involve real fire.
Burger King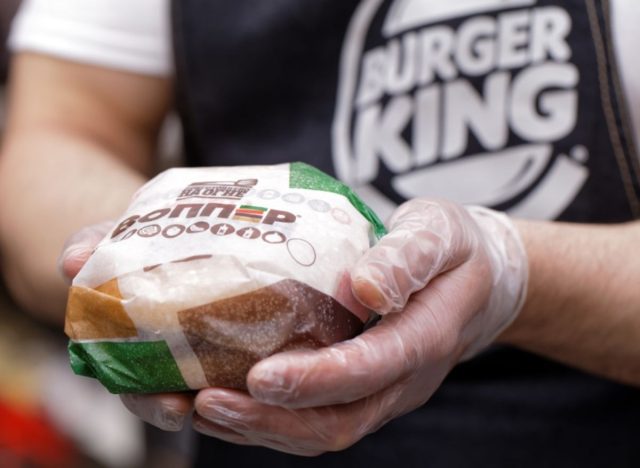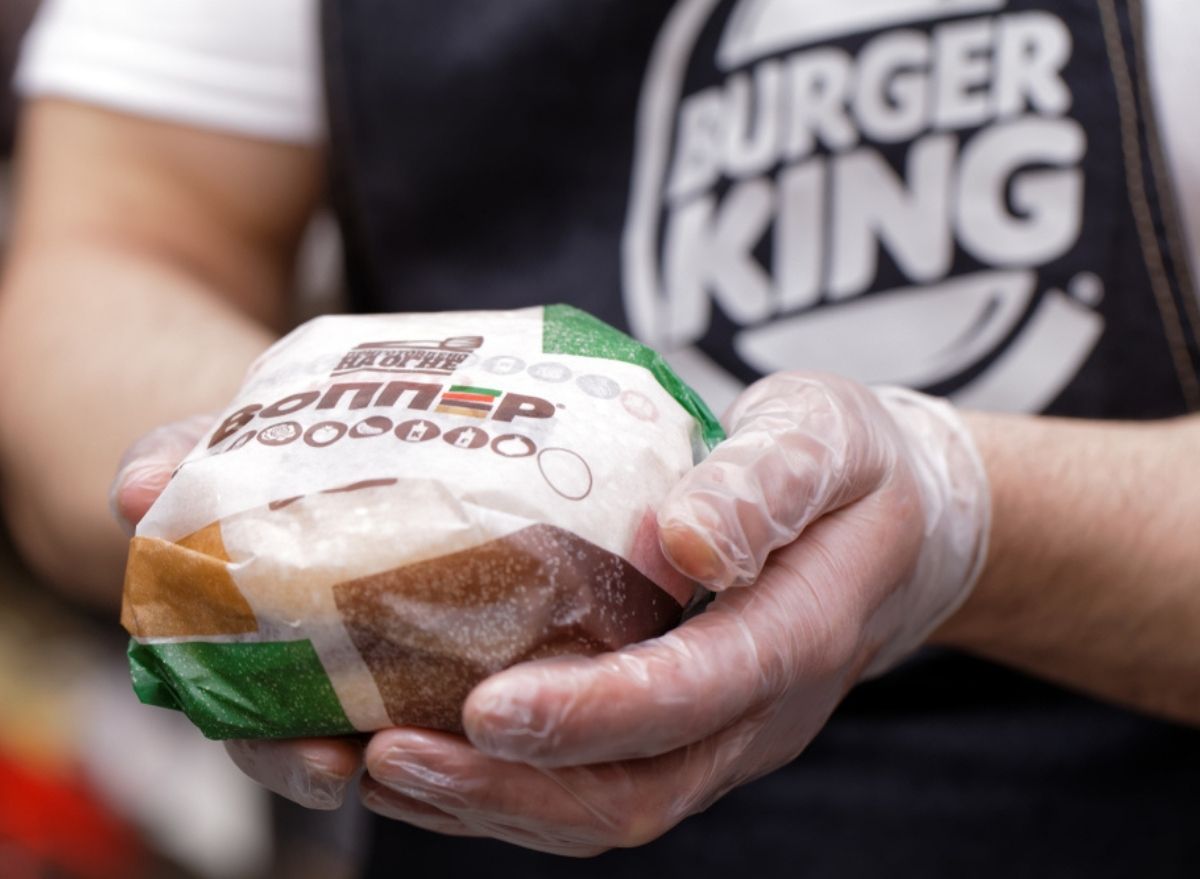 Burger King is known for flame-grilling and it is, and always has been, how its burger are cooked. Per BK's own site: "At Burger King, we have been flame-grilling since the day we started in 1954. That's right since day one. We only use real fire to give you the beef patty you deserve." The grill lines you see on a Whopper or Bacon Double Cheeseburger or Rodeo Burger? Those are the real deal.
Carl's Jr.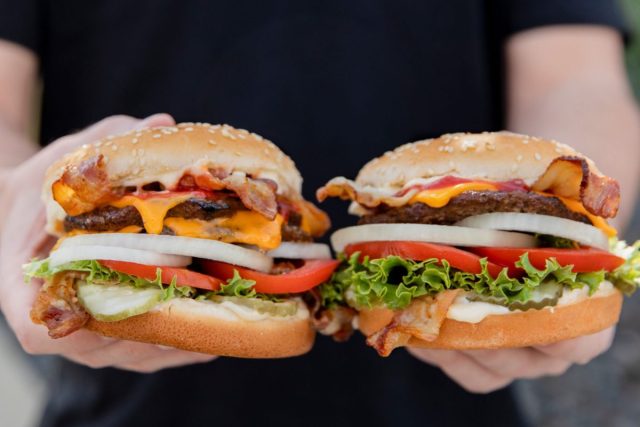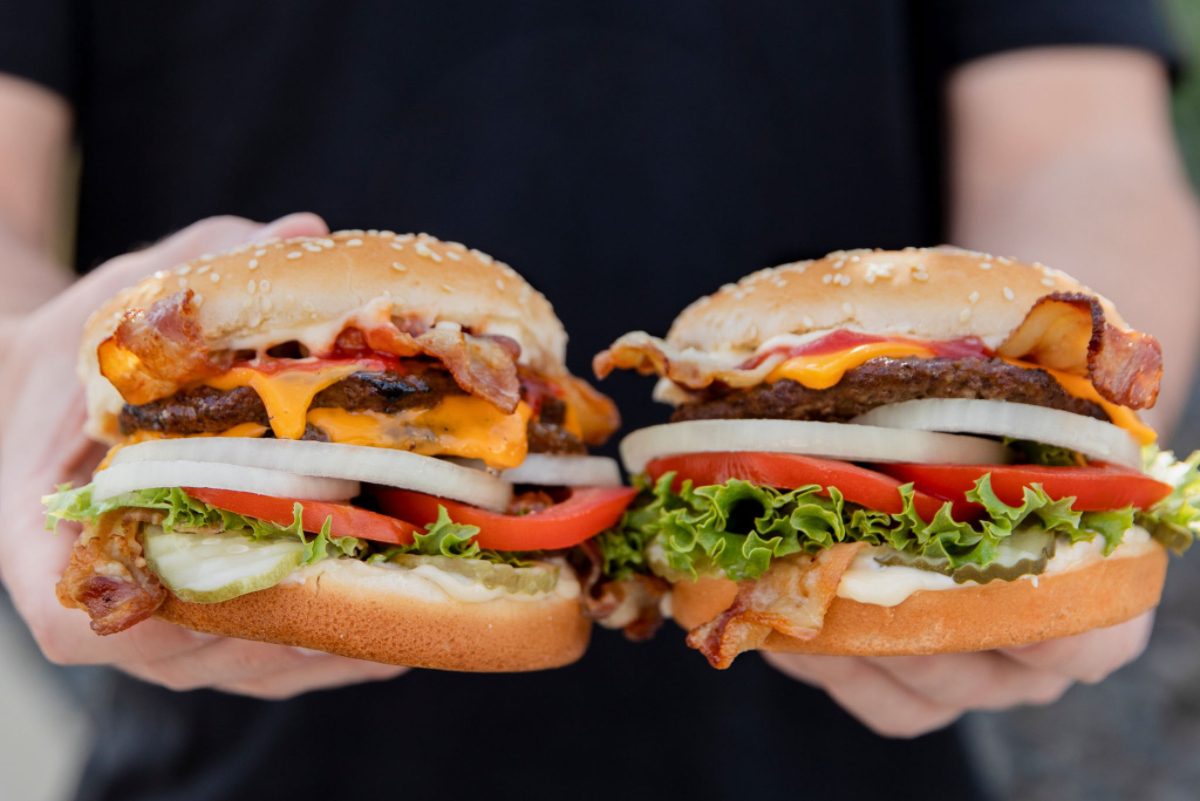 The burgers (and some chicken sandwiches) at Carl's Jr. have that genuinely charred taste and texture because they are genuinely cooked with fire. Per Mashed, the burgers are cooked using a flame broiler, which is a device with a conveyor belt that draws the meat through a chamber in which flames lick from both the top and the bottom, quickly and flavorfully cooking the meat.
The Habit Burger Grill
This California-based burger chain has been expanding in recent years and now has a commanding presence up and down both the West Coast and East Coast. This is great news for both coasts because Habit's burgers are excellent, according to fans. That excellence comes largely thanks to the fact that every burger is chargrilled over an open flame.
The Counter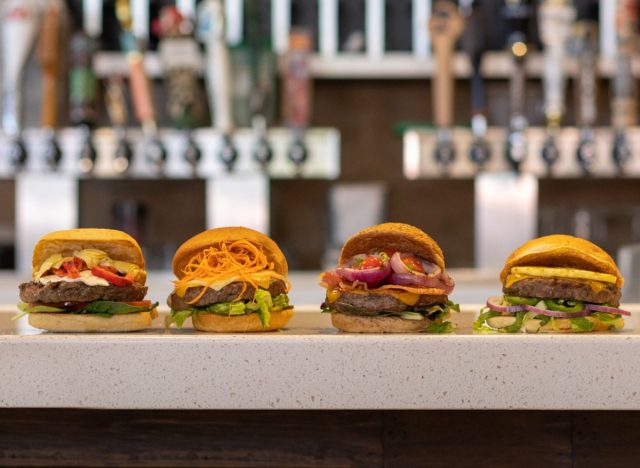 At the time of this writing, there are only a few The Counter Custom Burger locations, and you'll need to be in Hawaii, California, Florida, New York City, or northern Virginia to find one. But find one you should, because the made-to-order, flame-grilled burgers from The Counter are superb. As one visitor to the NYC location said in her review on Trip Advisor: "Everything came out perfect."6254a4d1642c605c54bf1cab17d50f1e
BGR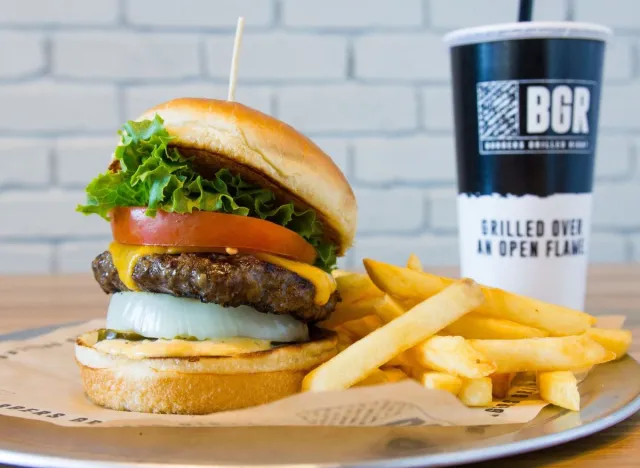 BGR is short for Burgers Grilled Right and, in the estimation of this up-and-coming burger restaurant, that means burgers cooked over open, licking flames. And cooked to order for each and every customer. Currently, there are but a dozen BGR locations, but they are spread out across five states and Washington D.C. and those states are as far afield as Georgia, New Jersey, and Utah, so this is hardly a regional joint.
Red Robin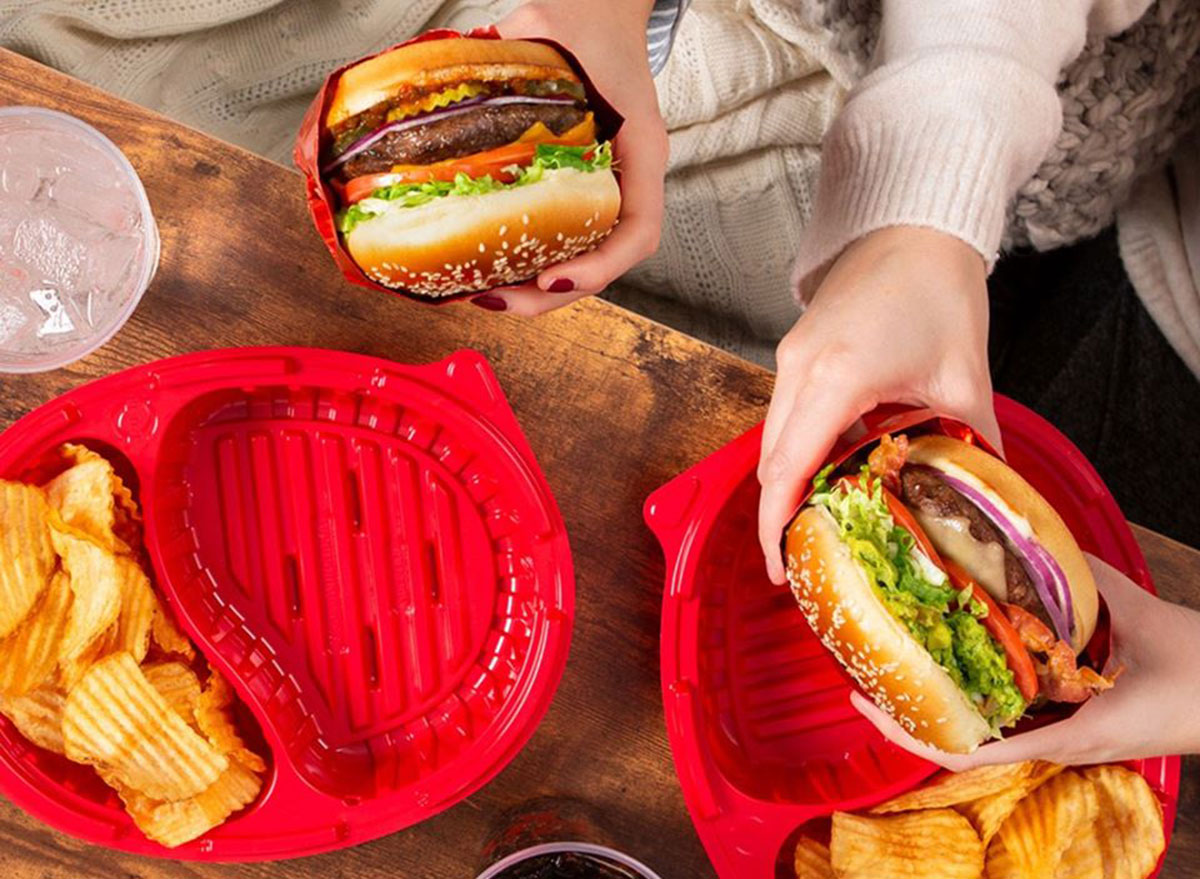 If you're unfamiliar with Red Robin's menu, it's best to take a look before you show up, because it's surprisingly large and varied and can easily overwhelm a newcomer. Or, if you know you love flame-cooked burgers, just go right for Red Robin's Tavern Burgers, because, per the chain's site: "Our Tavern patty is also made with all-natural, domestic, USDA-inspected 100% beef. These patties, which are used for only a limited portion of our menu, are frozen before distribution. We do this because a frozen patty of this size flame broils perfectly on our cooking equipment, delivering the quality and satisfaction our Guests know and love with our Tavern Burgers."
Steven John
Steven John is a freelancer writer for
Eat This, Not That!
based just outside New York City.
Read more about Steven