25 Best New Clean Eats You Can Buy Online
Exactly where to buy all those hard-to-find clean eats you've been searching for!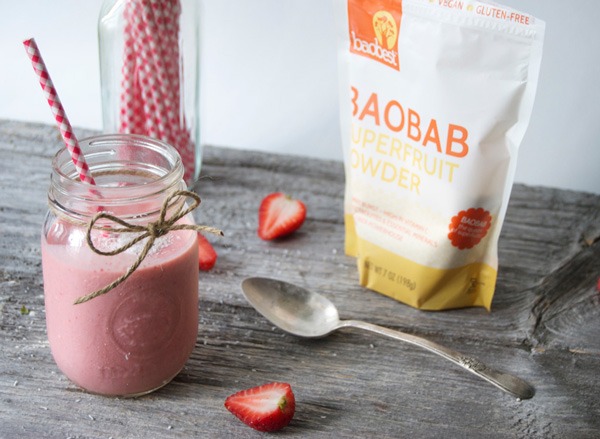 Unlike other diets, eating clean isn't about weight loss or looking skinny in a bikini; it's all about embracing whole foods and kicking processed, chemical-filled grub to the curb. In theory, it doesn't seem too tough. But when you start to read food labels more carefully, looking beyond just calories and sugar counts, it becomes clear just how yucky so many of our favorite foods really are—even seemingly healthy ones. Just a few examples of the worst food additives in America include dimethylpolysiloxane (an aquarium sealant chemical) in our chicken patties, cancer-causing food coloring in our drinks, and many brands of popcorn bags are laced with the same toxic stuff found in Teflon pots and pans. (Um, ew!) To say that you need a chemistry degree to really understand what's in the majority of packaged food is an understatement.
Thankfully, there's a silver lining—and it's appearing in organic and internet-based groceries stores. To meet the needs of those eating clean, there are now tons of brands producing clean eats for every type of craving. Though you may have seen some interesting looking options on Instagram or in your favorite EatThis.com stories, they're not always easy to find. So, to help you get your paws on the best of the lot, we've hunted down the snacks on the net for a clean eating plan—all you have to do is click, buy, and wait for a delivery. You're welcome!
DRINKS
Iconic Lean Protein Shake
Full of sweeteners, toxic contaminants, chemical additives, and trans fat, many protein powder labels read like the stock list of a chemistry lab. But not this premade protein drink.
Made with natural ingredients like grass-fed milk protein isolate, cocoa powder, organic agave, and sea salt, this is one of the better bottles in the supplement store. Prefer to mix your own drink? Our guide to the Best and Worst Protein Powders can help you find a clean tub.
Get it here!
Orgain Organic Protein Almond Milk
A cup of traditional almond milk has just one measly gram of protein, which isn't nearly enough to ward off hunger or help keep your muscle lean and strong. To boost the protein content of their product, Orgain adds a blend of organic brown rice and pea protein. The result: a clean drink with an impressive 10 grams of protein!
Javazen Coffee, Tea & Superfood Blend
Why pick between coffee and tea when you just sip both at the same time? Well, now thanks to Javazen, a company that combines the two super brews, it's totally possible. Their brewables come in three blends: Boost (coffee, yerba mate, and acai), Balance (coffee, green tea, and cacao) and Relax (coffee, rooibos and goji). Order some today and get ready to catch a buzz like you've never experienced before—and while you're at it check out these 7 Crazy Things Coffee Does to Your Body!
Pique Tea Sencha Organic Green Tea
Skip those shady powdered teas, and get your hands on some Pique green tea instead. Since the organic tea leaves have already been brewed and crystallized, all you have to do is open an individual sachet, pour the crystals into a cup, add water, and enjoy! Brewing tea on the go—and reaping the weight loss benefits—has never been easier. Pick up a copy of The 7-Day Flat-Belly Tea Cleanse to learn more about how to make the most of the benefits of tea! Test panelists for this bestselling book lost up to 4 inches from their waist!
Get it here!
Ayala's Organic Herbal Water
Recovering soda addict? I can relate. Although I'm a big fan of making my own detox waters when I tire of plain ole water, sometimes I just want to grab a tasty flavored sip and head out the door. Now, thanks to Ayla's Organic Herbal Water, I can do just that without worrying about what's lurking in the liquid—and so can you! Not only is the drink the first nationally available organically certified enhanced flavored water, it comes in a number of unique mouthwatering flavors you're sure to love: lemongrass mint vanilla, ginger lemon peel, cinnamon orange peel, lavender mint, and cloves cardamom cinnamon.
Get it here!
Four Sigmatic Mushroom Coffee
Four Sigmatic's mushroom coffee blends are each made with two different mushrooms. One blend contains Cordyceps and Chaga and the second is packed with Chaga and Lion's Mane. Each of these mushrooms has its own properties that contribute to better overall health and wellbeing like reducing stress, improving sexual enjoyment, aiding weight loss, sustaining energy, and increasing mental focus. These mushroom powders come in individual sized packets that just need to be poured into hot water and enjoyed. You can drink it espresso style, with a plant-based milk to get a creamy feel, or even incorporated into a smoothie. Mushrooms in your caffeine or mixed with cacao doesn't exactly sound appetizing, but the flavors of the fungi are mild and probably worth the prospect of a higher nutritional value.
Get it here!
SNACKS
Kettle Brand Avocado Oil Potato Chips
6254a4d1642c605c54bf1cab17d50f1e
If you've been looking for even more ways to incorporate avocado into your diet, you're in luck! Kettle recently launched a new line of chips in yummy flavors like Hawaiian barbecue and chili lime that are all cooked in 100-percent avocado oil. Sure, chips are still more of a junk food than a health food, but these bites get points for solely being made with whole food ingredients and for incorporating an oil that's been shown to improve cholesterol and ward off hunger. Go, Kettle Brand, go!
LÄRABAR Uber Mixed Roasted Nut Crunchy Nut Bars
This sweet and salty snack bar is made with five different nuts, sea salt, tapioca syrup, honey, and dates—and that's it! And with an impressive six grams of protein and just six grams of sugar (which isn't too bad for a bar), this is an on-the-go snack we can get behind.
Get it here!
Two Moms in the Raw Sweet-n-Tart Goldenberry Gluten Free Granola Bars
This gluten-free, organic granola bar is overflowing with superfoods like sprouted millet, buckwheat, pumpkin seeds, flax and chia seeds—and none of the creepy stuff many other snack bars sneak inside their wrappers. The bottom line: they're healthy and delicious; buy them.
Get it here!
Halfpops Curiously Crunchy Popcorn
If you like Peruvian corn or popcorn, you'll love Halfpops. The crunchy snack comes in a variety of flavors, all of which are made with delicious good-for-you seasonings that are free of shady additives.
Get it here!
Back to Nature Almond Chia Granola Clusters
Made with rolled oats, almonds, amaranth, millet, chia seeds, and a handful of other clean ingredients, these granola clusters make for a crunchy addition to any bowl of Greek yogurt! To keep calories in check, though, only add spoonful or two. Healthy calories are still calories.
Get it here!
I Heart Keenwah Cacao Quinoa Clusters, Peanut Butter
Quinoa isn't just for your dinner plate anymore. Breakfast quinoa bowls and snacks made with the super grain are both big trends right now. We love that this bite-sized snack is wholesome and free of scary additive, yet taste like a sweet chocolate and peanut buttery treat.
Kashi Golean Bar Honey Nut Baklava
I was a bit skeptical of this flavor when it first arrived at our New York City offices, but of all the new Kashi GoLean Plant Power snack bars, it wound up having the very best flavor. Packed with 8 grams of protein and four filling grams of fiber, this delicious combination of cashew and sunflower seed butter, buckwheat, pecans, cashews, sesame, honey, and spices is one not to be missed!
Get it here!
Caveman Foods Almond Cashew Bar
Made with just nine whole food ingredients (including almonds, one of the best nuts for weight loss), this gluten-free nutrition bar has a nutty flavor with a just sweet enough bite.
Get it here!
Rhythm Superfoods Broccoli Bites
Sure, that ice cream sandwich might feel good going down, but snacking always feels better when it's guilt-free and clean! These crunchy broccoli bites have four grams of fiber per serving, plus seven grams of filling protein. Broccoli is also naturally high in vitamins A, B6, and C (the bites offer up more than a day's recommended amount of vitamin C) and potassium. It doesn't get much better than that.
Baobest Baobites Super Fruit Snacks
These snack bites, which are basically just the adult version of a fruit snack, are made with juice concentrates and antioxidant-packed fruit powder from the mighty Baobab tree, a native plant of South Africa. Packed with vitamin C and a bit of fiber and calcium, these sweet treats make for a nutritiously sweet addition to nut mixes, oatmeal, and salads alike.
COOKING & BAKING NEEDS
Explore Cuisine Organic Edamame Spaghetti
Made entirely out of organic edamame, subbing this spaghetti for your wheat pasta is a no-brainer. On top of providing nearly half your day's necessary fiber, a single serving will also give you 33 percent of the day's iron. To reap the most health benefits, top it with a chili-spike pesto sauce with add some wilted spinach and kale—these vegetables are high in vitamin C, which helps your body absorb iron more easily.
Get it here!
Ancient Harvest Organic Quinoa Flour
From pizza and cookies to pancakes and bread, this protein- and fiber-rich quinoa flour makes it easy to up the nutritional value of your favorite recipes.
CONDIMENTS, SPREADS & BOOSTERS
Rawmio Hazelnut Coffee Spread
"Nutella is one of those foods that people believe to be healthy because it contains a nut," says Leah Kaufman, MS, RD, CDN a New York City-based Registered Dietitian. "But check the ingredients; spreads like Nutella are primarily sugar and palm oil, with almost no actual nuts involved. With over 20 grams of added sugar and only two grams of protein, the spread just winds up at your waist." Rawmio's spread, however, not only puts a grown-up spin on its spread by spiking it with java, they also majorly slash the sugar content down to just eight grams per serving. Another bonus: organic raw hazelnuts, organic raw cacao nibs, organic coffee, and organic coconut sugar are the only ingredients in the jars! And speaking of coffee, be sure to check our report What Coffee Does to Your Body.
True Made Foods Vegetable Ketchup
Despite what the Reagan administration tried to lead us to believe, ketchup is not a vegetable. Sure, there are tomatoes in the bottle, but nine times out of 10, it's just a tomato concentrate mixed with vinegar, high fructose corn syrup, and other not-so-wholesome ingredients. True Made Foods' ketchup, however, is an exception to the rule. Made with tomato paste, a touch of sugar, butternut squash, carrots, spinach, vinegar and spices, this condiment carries, fewer calories and sugar and more nutrition (a tablespoon packs 8 percent of the day's vitamin A) than its traditional counterpart—not too shabby for a burger—topper.
Get it here!
Baobest Baobab Fruit Powder
If the name "baobab" looks familiar, that's because it's the second item on our list that's made with the fruit from the mighty South African tree! To up your daily intake of antioxidants and vitamin C (a nutrient that can help ward off cortisol, the stress hormone that can cause belly fat storage), add this tart, slightly sweet powder to your favorite weight loss smoothies and yogurts.
Get it here!
OTHER SOURCES OF YUM
Big Slice Fit Kettle Cooked Apples, Banana Mango and Hemp Seed
Here at Eat This, Not That! headquarters, a lot of staffers keep oatmeal on hand as an emergency desk snack. It's nonperishable, filling, and nutrient-filled. The only issue? Unless you add some fruit and spices to the mix, the whole grain can taste a bit bland. Our solution to the conundrum: Big Slice, a nonperishable (that's key for desk drawer stashing!) kettle-cooked fruit mixture that pairs perfectly with a steaming hot bowl of oats. Made with apples, mango, hemp seeds, juice concentrate, and bananas, this is the next best thing to cutting up a variety of fresh fruit yourself and tossing them in the bowl.
Dave's Killer Bread White Bread Done Right
Many of us grew up eating white bread, so we understand that it may hold a special place in your heart. Sadly, it's anything but healthy. The reason: It's made with starchy enriched flour instead of heart-healthy, satiating whole grains that help keep blood sugar stable. What's worse, refined white-flour foods have been linked to heart disease and Type 2 diabetes. Thankfully, food makers who understand that health and nostalgia should be able to co-exist have created better for you "white" bread options that carry nutritional resumes closer to that of a whole grain loaf. A slice of Dave's Killer Bread White Bread Done Right, for example, packs 3 grams of protein and 2 grams of fiber per slice. Sara Lee Classic White bread, on the other hand, has 2 grams of protein and zero fiber. (Boo!) And speaking of fiber, if you're looking for more ways up your daily intake, check out these 30 High Fiber Foods That Should Be In Your Diet.
Kitchun You're the Apple of My Chai No-Grain-Ola
The base of the grain-free "granola" is primarily made with apples, almonds, and cashews, while apples, honey, and maple syrup lend a touch of sweetness.
Get it here!
Safe Catch Elite Wild Tuna
You don't have to give up canned tuna to avoid high mercury levels, just buy safe Catch Elite Wild Tuna instead of more publicized brands. Each BPA-free canned is packed with premium skipjack tuna and then tested to ensure that each can's mercury content is, at least, ten times lower than the FDA limit.
Get it here!