10 Canned Foods You Should Always Keep In Your Pantry
A stocked pantry is akin to having an arsenal of weight loss weapons at arm's length.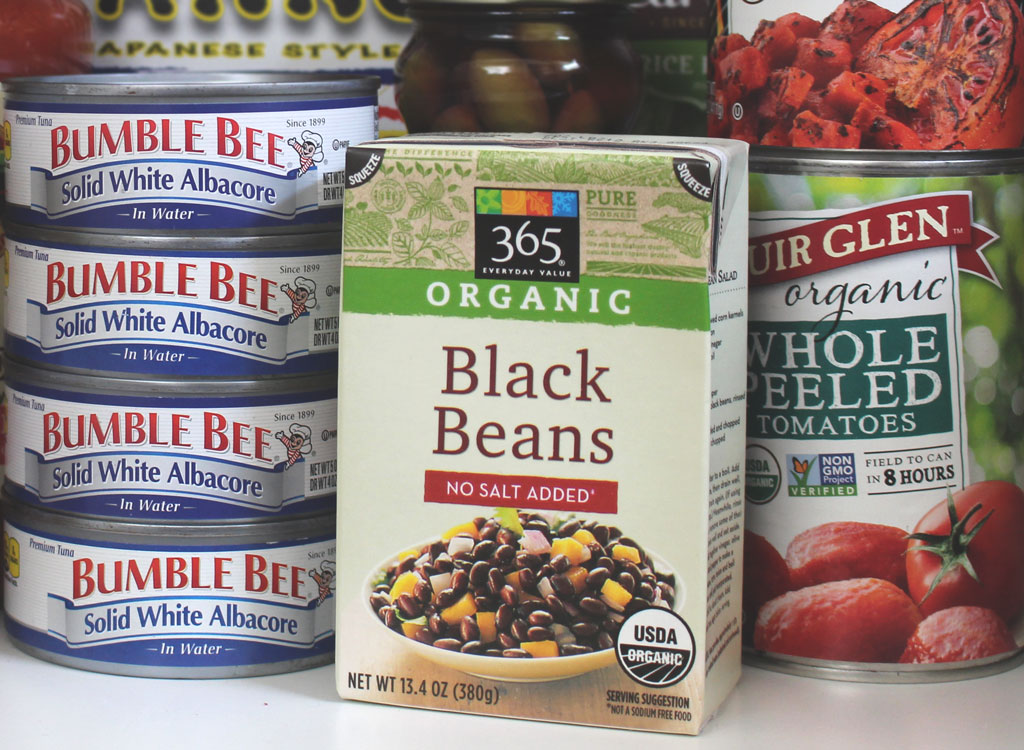 How many times has this happened to you? You get home late, check the fridge, and your eyes are met with empty shelves. Your stomach grumbles loudly to remind you it's getting angry.
Your next course of action? Swivel around and head over to your stocked pantry.
Consider your pantry to be your lifeboat on a sinking ship: stock it up now, and you'll always be safe from high-calorie, expensive takeout—or worse, nothing at all—when you're crunched for time or fresh out of leftovers.
Being prepared and keeping your pantry stocked with these essential goods will help you pull together healthy, last-minute meals without having to sacrifice on taste or nutrition. Here are the best items we always keep in our cupboards (along with our favorite ways to use them).
Black Beans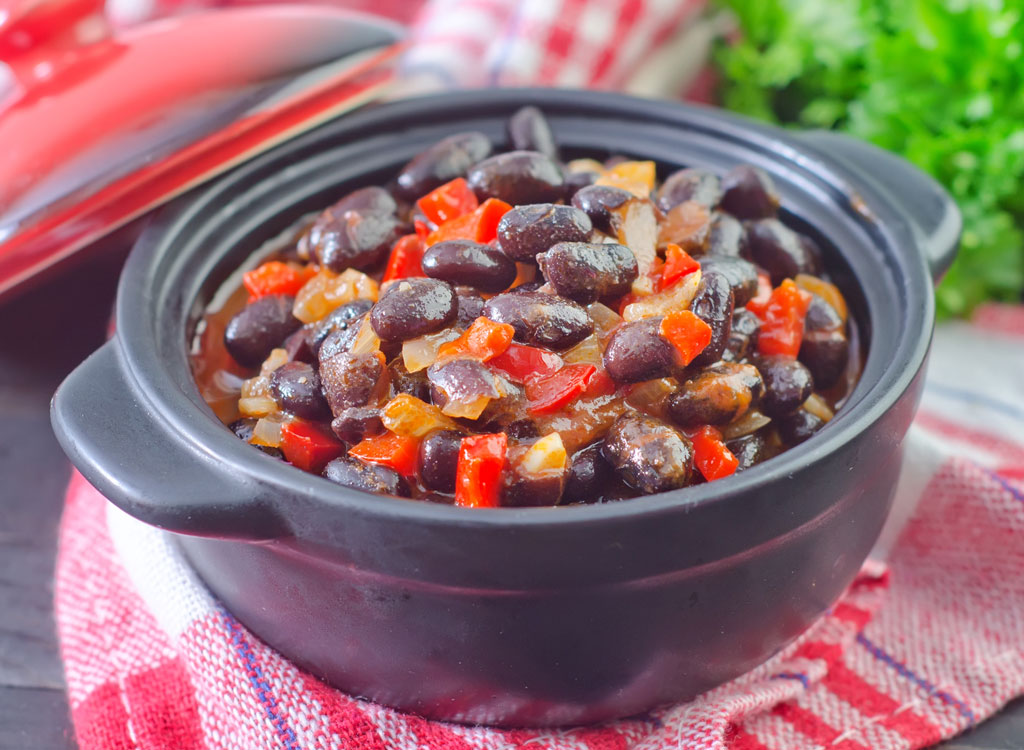 Besides being one of the best high fiber foods, black beans are an extremely versatile tool to keep in your pantry. You can heat a can of black beans up to eat alongside rice, throw a can together with some vegetable stock and spices to make black bean soup, or saute up some onions, peppers, zucchini, frozen corn, and mix it all together with enchilada sauce. Top with shredded cheddar cheese and you've got yourself a low-carb enchilada skillet!
Diced Tomatoes
The pastabilities are endless! And certainly not limited to pasta sauce. Diced tomatoes come in handy when you're throwing together a pizza sauce for your cauliflower pizza and they can be used to extend an enchilada sauce or that tiny bit of pasta sauce you have leftover. Our favorite go-to meal when you're out of almost everything in your pantry is a quick tomato soup. Saute some diced onions in a bit of olive oil. Once softened, throw in a can of diced tomatoes and then fill the empty can with water or chicken stock. Simmer for 15 minutes, add a touch of cream and some seasonings and you have a dreamy tomato soup that you can pair with a grilled cheese.
Solid White Light Tuna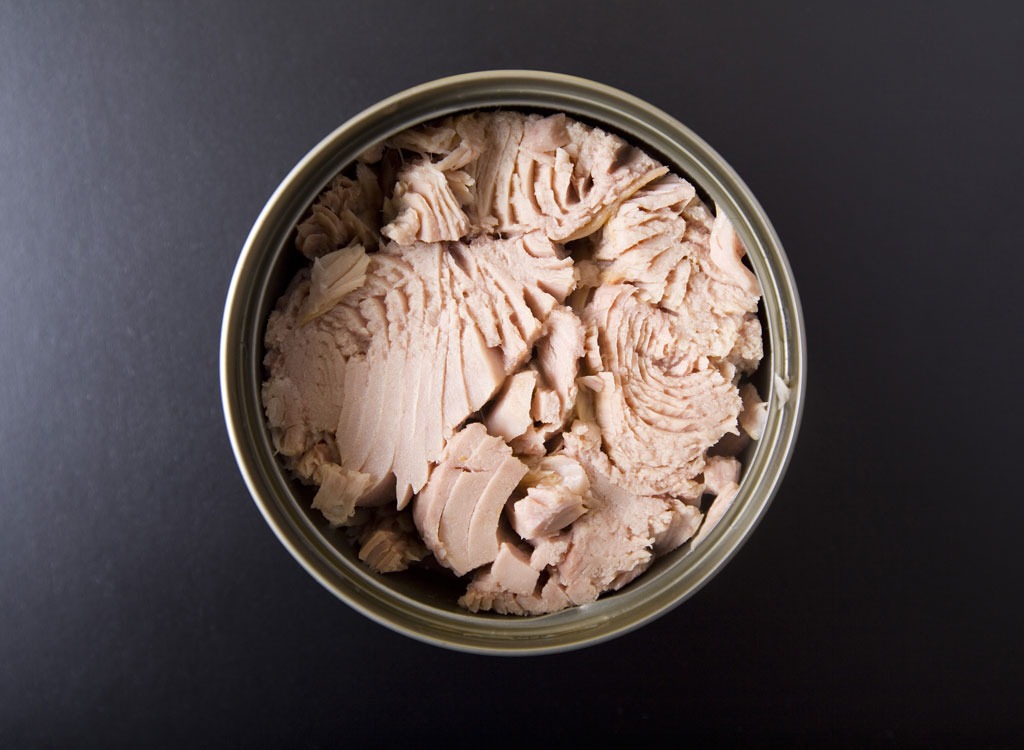 Canned tuna is one of the 30 Foods That Uncover Your Abs for Under $1 for good reason. Not only is it rich in healthy omega-3 fats that can boost your brainpower and lower inflammation, but it's also high in muscle-building protein and makes the perfect post-workout snack. Keep somes jars of capers, kalamata olives, pickles or relish in your pantry and you'll be able to make a tangy tuna salad you can snack on with lettuce cups or whole wheat crackers.
Chickpeas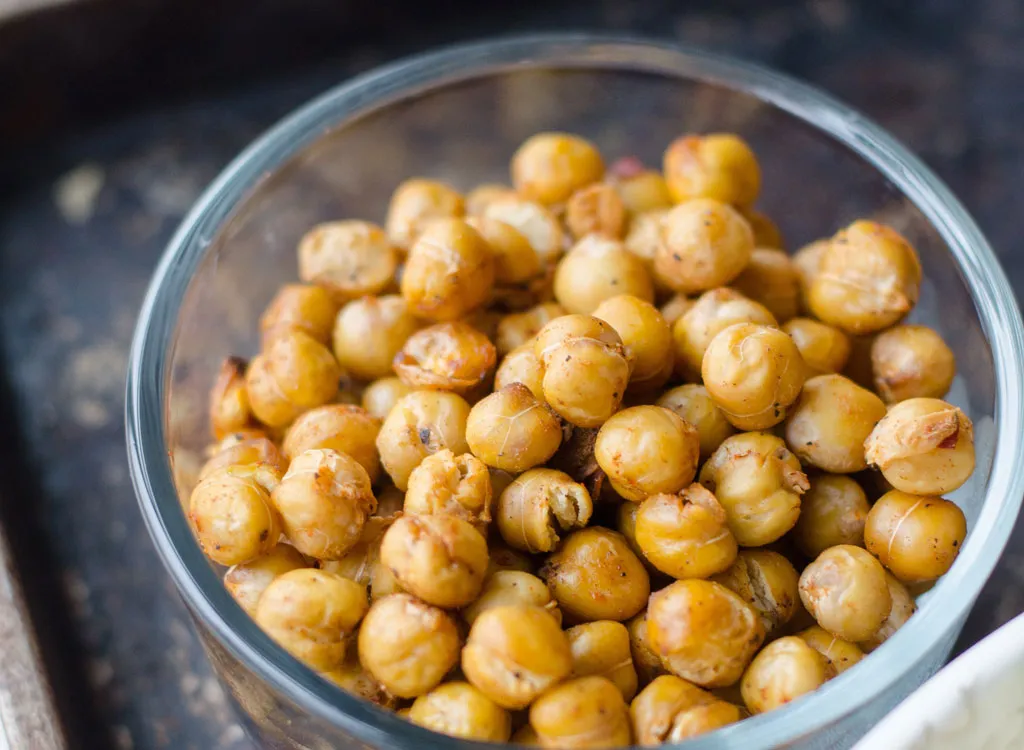 Just one cup of canned chickpeas yields 11 grams of protein and nearly 10 grams of belly-filling fiber. This versatile legume is the perfect addition to a quick Indian curry, roasted to top an otherwise protein-devoid salad, or added to a can of soup for an extra dose of protein and fiber. If you're looking for a super simple pantry meal, make a tomato-chickpea stew. Saute diced yellow onion in olive oil, add a minced clove of garlic, season with some paprika, cumin, and coriander. Add a can of chickpeas (drained), a can of diced tomatoes, a splash of water, and a big handful of frozen spinach. Simmer until the spinach has warmed up, and you're all set!
Coconut Milk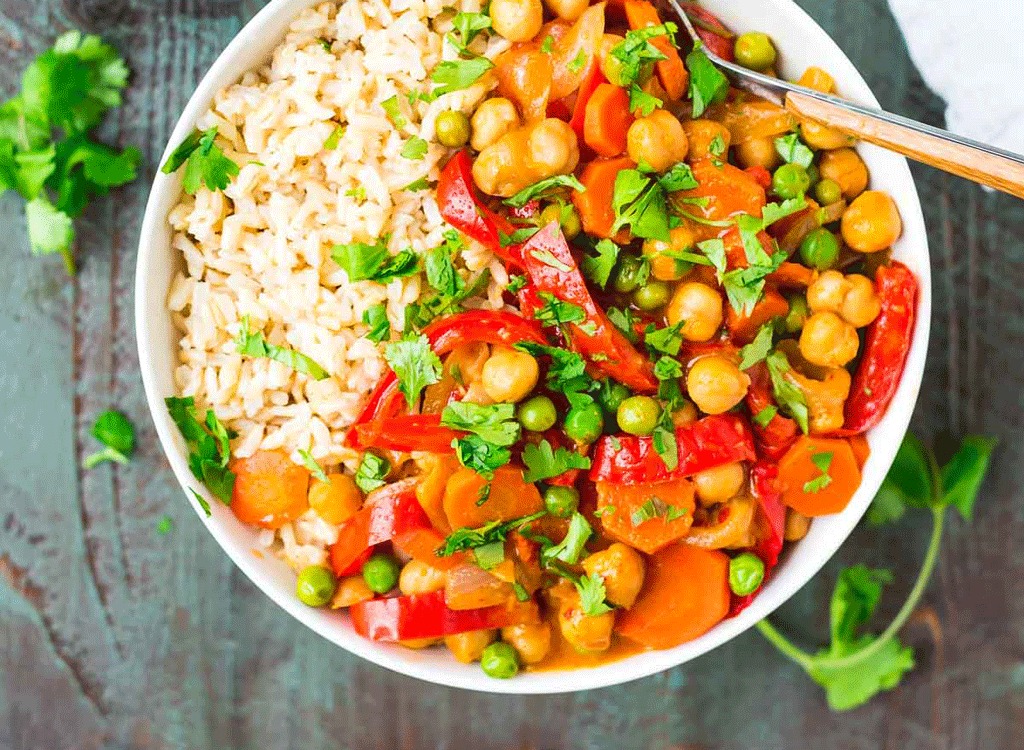 Remember that Indian curry we mentioned above? You'll need some coconut milk for that. Along with canned coconut milk, canned chickpeas, and canned tomatoes (see how much you can make with canned foods?), you'll need an onion, garlic, ginger (a tube of ginger paste is great in a pinch), chicken stock, curry seasoning or garam masala, frozen peas, and frozen riced cauliflower. Try a recipe like this one from My Indian Taste and simply substitute the chicken with canned chickpeas, the fresh tomatoes with canned, and add the frozen peas at the end.
Beets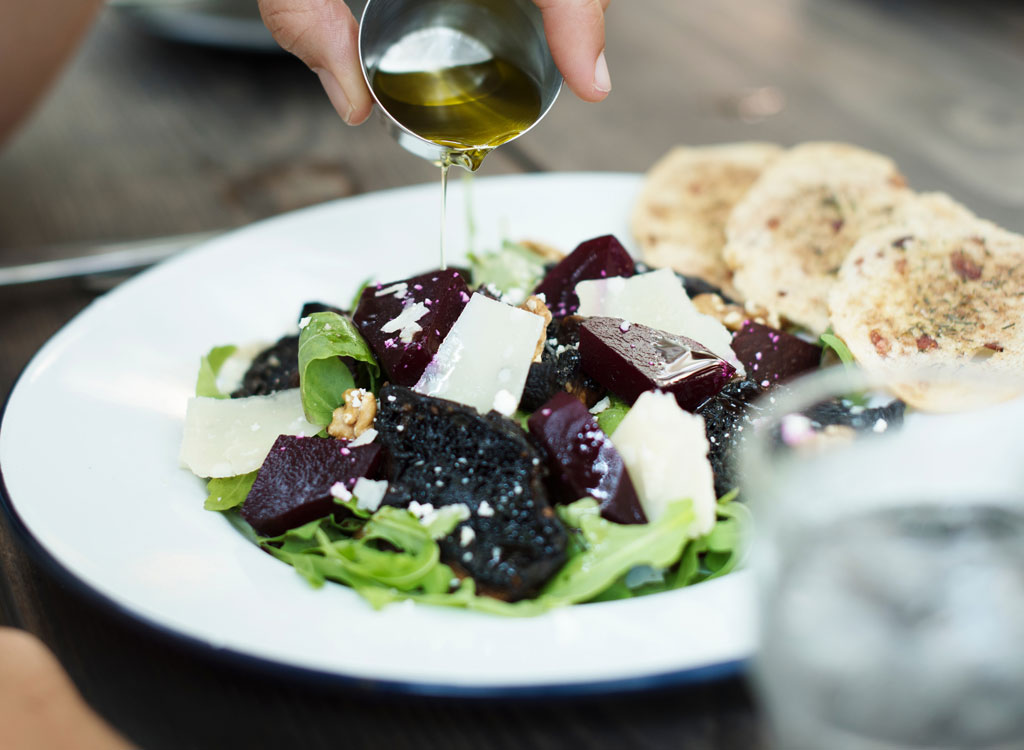 Trying to finish that lonely bag of salad in your fridge? Beef it up with some canned beets! A cup of the roasted root vegetable will serve up over 12 percent of your daily recommended intake of folate: a B-vitamin whose sufficient intake might be linked to reducing your risk of heart disease.
Salsa Verde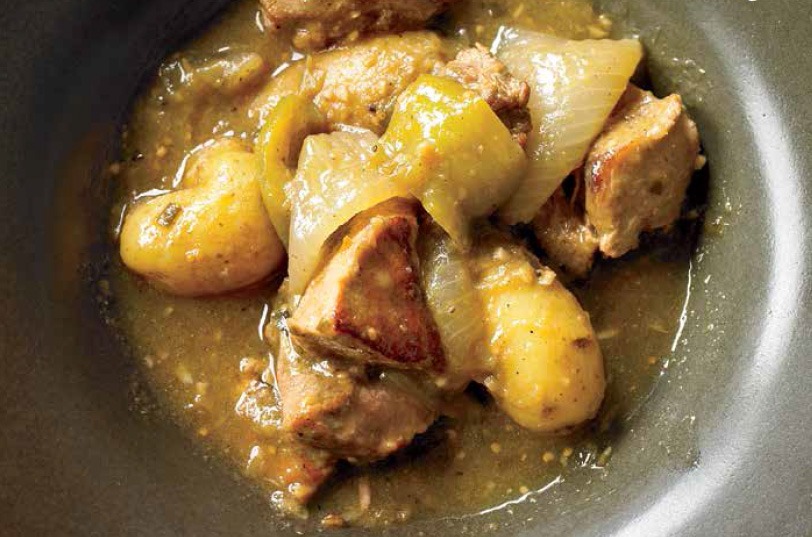 A can of salsa verde will come to your aid when you have a couple pounds of chicken and no desire to stand over a cooktop to cook them all up. Instead, why not toss that chicken along with a can or two of salsa verde in a slow cooker, set it, and forget it. Soon enough, you'll be serving a flavorful dinner without much effort at all. Need a recipe? We've got one listed at #13 of the 14 Best Crock Pot Recipes for Weight Loss.
Corn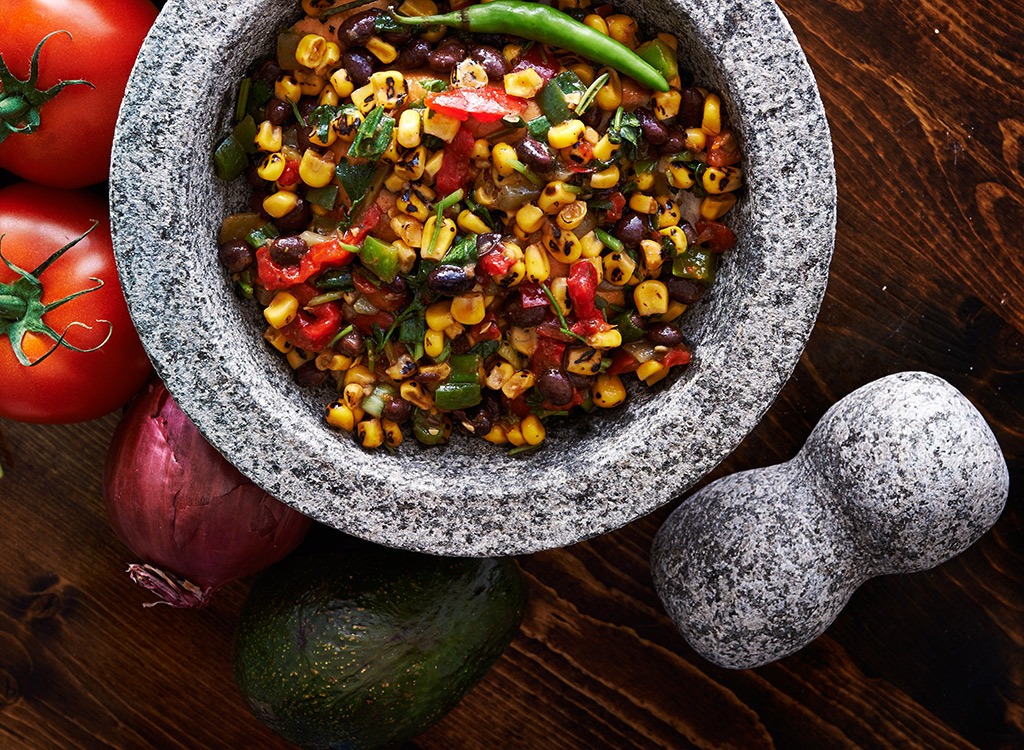 No, not the canned creamed corn. We're talking about whole kernel corn, like this one from Green Valley Organics. While it's not necessarily nutritionally dense, corn serves up a healthy dose of filling fiber, about 4 grams per cup. You can throw together a quick black bean and corn salsa, frozen edamame and corn succotash, or use some corn along with frozen peas and carrots to make a veggie-heavy fried rice with leftover rice from last night's dinner.
Refried Beans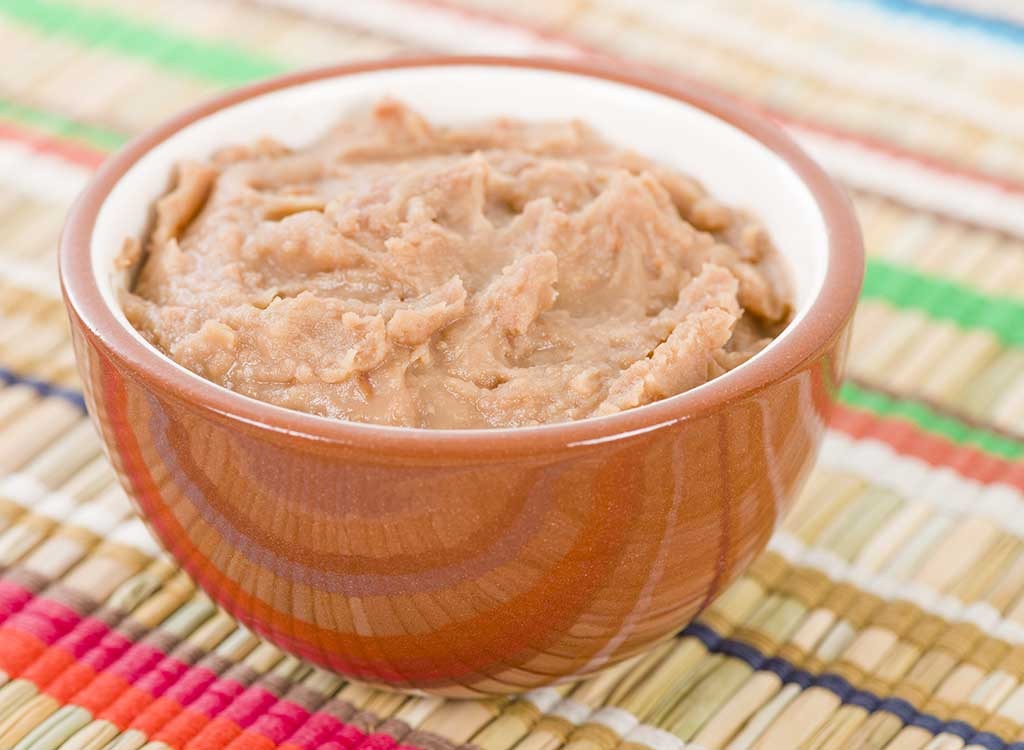 Making ground beef tacos tonight? To boost your fiber intake, open up a can of refried beans. One half-cup serving provides you with 6 grams of both fiber and protein. We like this seasoned can from 365 Everyday Value, Organic Refried Beans Roasted Chili & Lime.
Soup
Ah, the classic canned soup. While you were wise to steer clear of canned soups in the past, there are countless Eat This-approved soups on the market now that are low in sodium and made with real, simple ingredients. One of our go-to cans is Amy's Light in Sodium Organic Lentil Vegetable Soup. For more of our favorite picks, don't miss these 36 Best and Worst Canned Soups.
Olivia Tarantino
Olivia Tarantino is the Managing Editor of Eat This, Not That!, specializing in nutrition, health, and food product coverage.
Read more about Olivia