The Grain- and Gluten-Free Frozen Pizza Brand One of Our Editors Is Obsessed With
I thought my days of eating pizza, pasta, and cookies were over—until I found out about this company.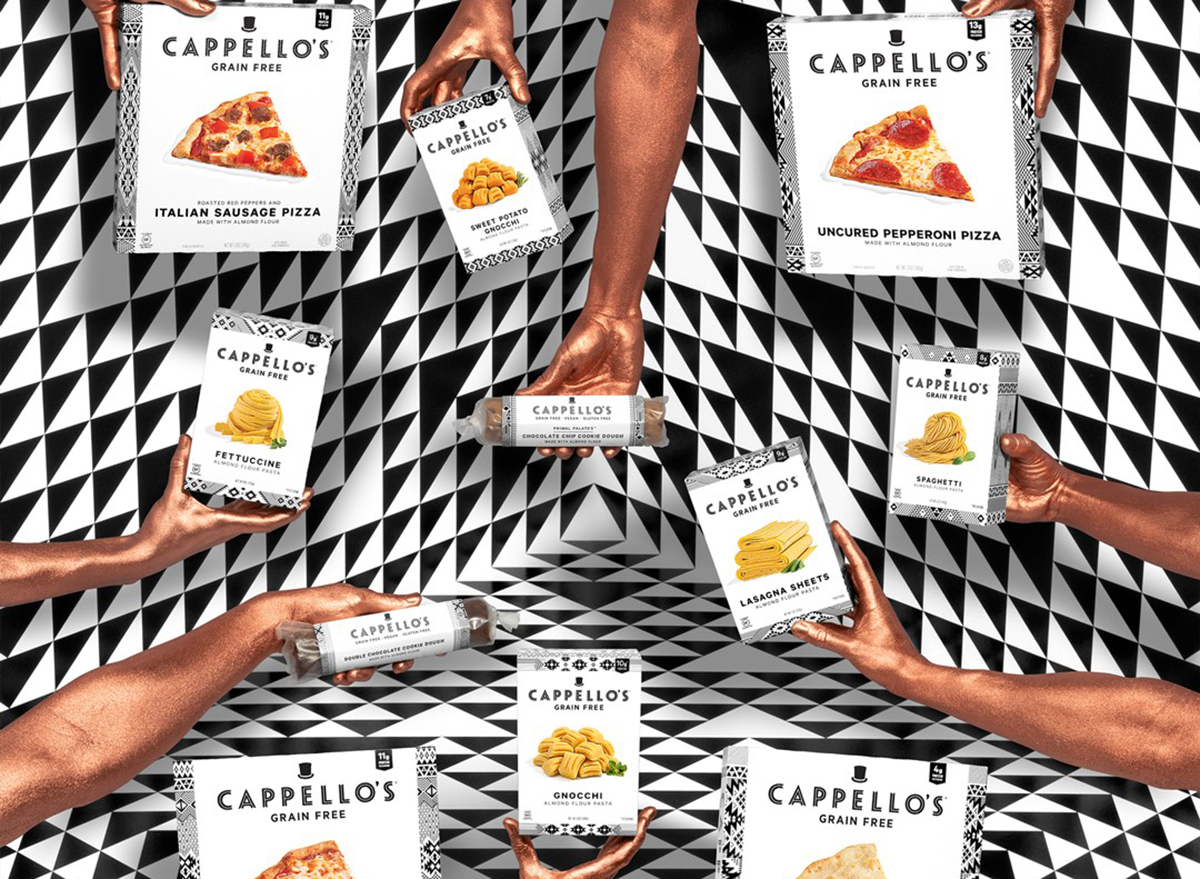 If you've adopted a gluten-free diet, you know firsthand how hard it is to make the sacrifice of cutting your favorite bread, pizza, and beers out of your diet. I removed gluten—the protein found in wheat and wheat-based products—back in early December after I learned that I had developed a sensitivity to it, and ever since, I have been on the prowl for gluten-free food products that best emulate some of my favorite dishes.
I can confirm that it's not an easy task—if you've ever cooked noodles made predominantly from brown rice, you'll understand. The noodles stick to one another and form a clump while boiling, and if you let them boil for too long, you're left with what looks like a mushy ball of sad noodles. As for pizza, making a crust from cauliflower is a great option, but it doesn't mimic the traditional fluffy pizza crust that I once enjoyed. Even more upsetting are some gluten-free renditions on classic flour-based desserts—I have been disappointed to learn that the options are minimal in this category.
I was beginning to accept the fact that I may never be able to find a replacement for these respective foods…that is, until I met with the co-founder of Cappello's, a new gluten- and grain-free, paleo-friendly pasta, pizza, and cookie dough company. After indulging in their delicious sausage and red pepper pizza, spaghetti, and both flavors of cookie dough, my fear of never finding an adequate substitute to some of my favorite foods subsided.
Their secret to making a fluffy crust without the help of gluten? Almond flour. Ben Frohlichstein and Stacey Marcellus, the co-founders and co-CEOs of Cappello's, both follow a gluten-free and grain-free diet and were determined to create more options in the freezer aisle with their frozen almond-flour based products. I was impressed with the texture and taste of these gluten-free (and grain-free) versions of Italian classics and even a timeless dessert like cookies. Intrigued as to why this company—which is the first to debut an almond-flour crust pizza—decided to rid their products of grains in addition to gluten, I asked the co-founders to explain their reasoning.6254a4d1642c605c54bf1cab17d50f1e
"Most who embrace a grain-free lifestyle are looking to ease digestive issues, relieve inflammation, and balance gut health. Going grain-free means going that extra step beyond gluten-free and eliminating all grains, including corn, rice, and quinoa," says Marcellus.
Both Marcellus and Frohlichstein, who formerly worked on organic farms, strongly believe in the effects a grain-free diet has had on their lives as well as their customers'.
Why did you choose to make your food products grain-free as opposed to just gluten-free?
Removing gluten from the equation wasn't enough for the business owners, because it neglected to meet the needs of those who cannot tolerate grains.
"We were inspired to create dishes that could be enjoyed by all, regardless of dietary restriction, as we saw a need for simple, real ingredients in the gluten-free category," says Frohlichstein. "The quality of gluten-free alternatives most often are still nutritionally inferior to gluten-containing products, and we felt that we had found a way to change that by choosing to produce grain-free foods, leaving less room for altered components."
The connection between food and how it impacts the body is important to the creators of Cappello's.
"Our mission at Cappello's is to help open the community's eyes to alternative options for making nutritionally relevant food choices," says Frohlichstein.
Here are three products that I thoroughly enjoy from Cappello's, all of which you can find at your local Whole Foods.
Italian Sausage With Roasted Red Pepper Pizza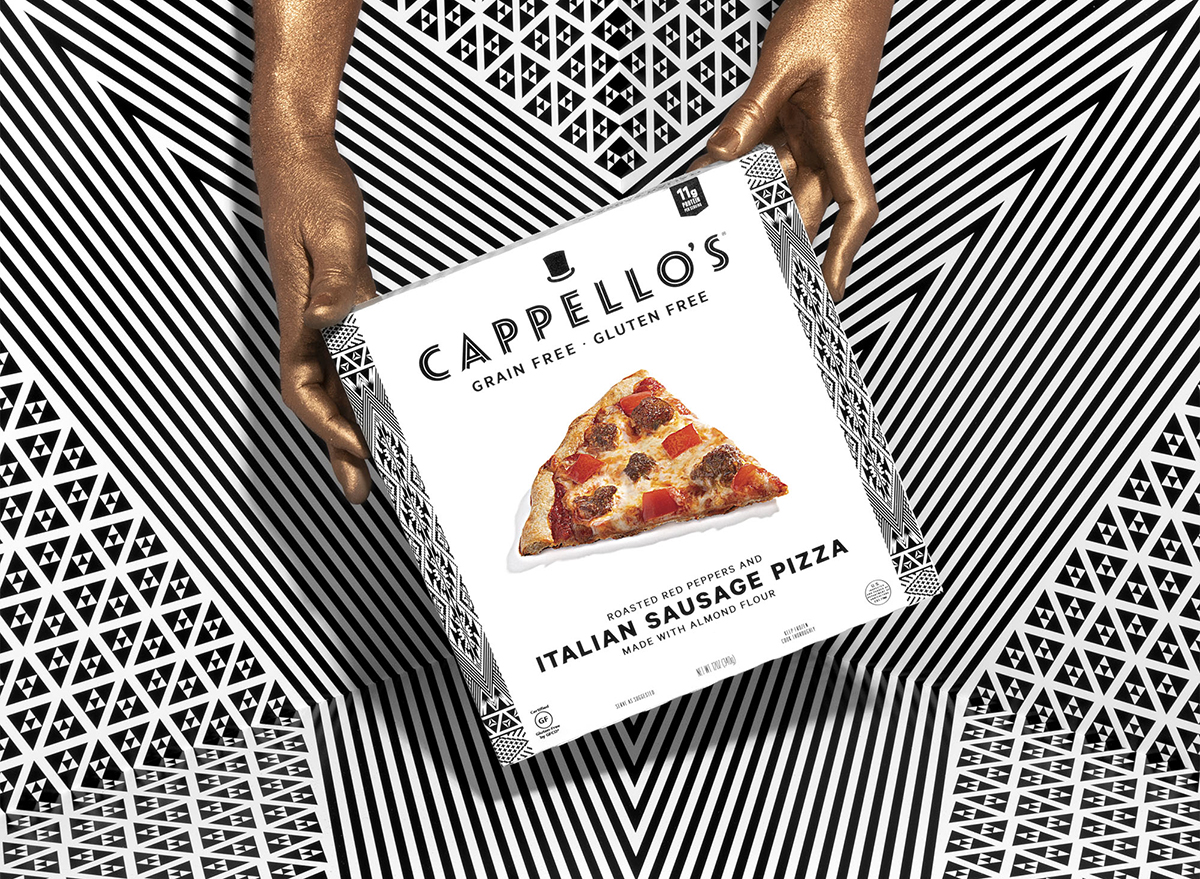 Cappello's offers four different kinds of pizza: Uncured Pepperoni, Whole Milk Mozzarella Cheese, Italian Sausage with Roasted Red Pepper, and the Naked Crust for when you want to put your own sauces and toppings on. I thoroughly enjoy the sausage variety because of how savory it is. While one serving, which is one-third of the pie, looks small, don't be deceived—it's pretty filling with 11 grams of protein and 25 grams of fat. The crust is soft and easy to chew, and there's even a subtle hint of sweetness, likely from the apple cider vinegar and honey. All it needs is about 15 minutes in the oven. I recommend whipping up a small salad made of spinach and strawberries drizzled with one teaspoon or two of olive oil and balsamic vinegar to eat on the side, that way you won't devour the entire pizza in one sitting. Speaking from personal experience, it's not hard to do!
Spaghetti
If you are looking for the fastest-cooking spaghetti on the market, this may just be it. Cappello's spaghetti only takes 90 seconds to prepare. If you like a softer noodle, let it boil for a minute more tops because any longer than that may destroy the structure of the noodle. I like to toss these noodles with olive oil and a Tuscan spice mix, garlic, and grated parmesan cheese. The texture is very similar to that of regular spaghetti, only heartier. Just one serving packs 8 grams of protein, which comes from the almonds and cage-free eggs. Add slices of roasted red pepper and broccoli for a serving of vegetables!
Cookie Dough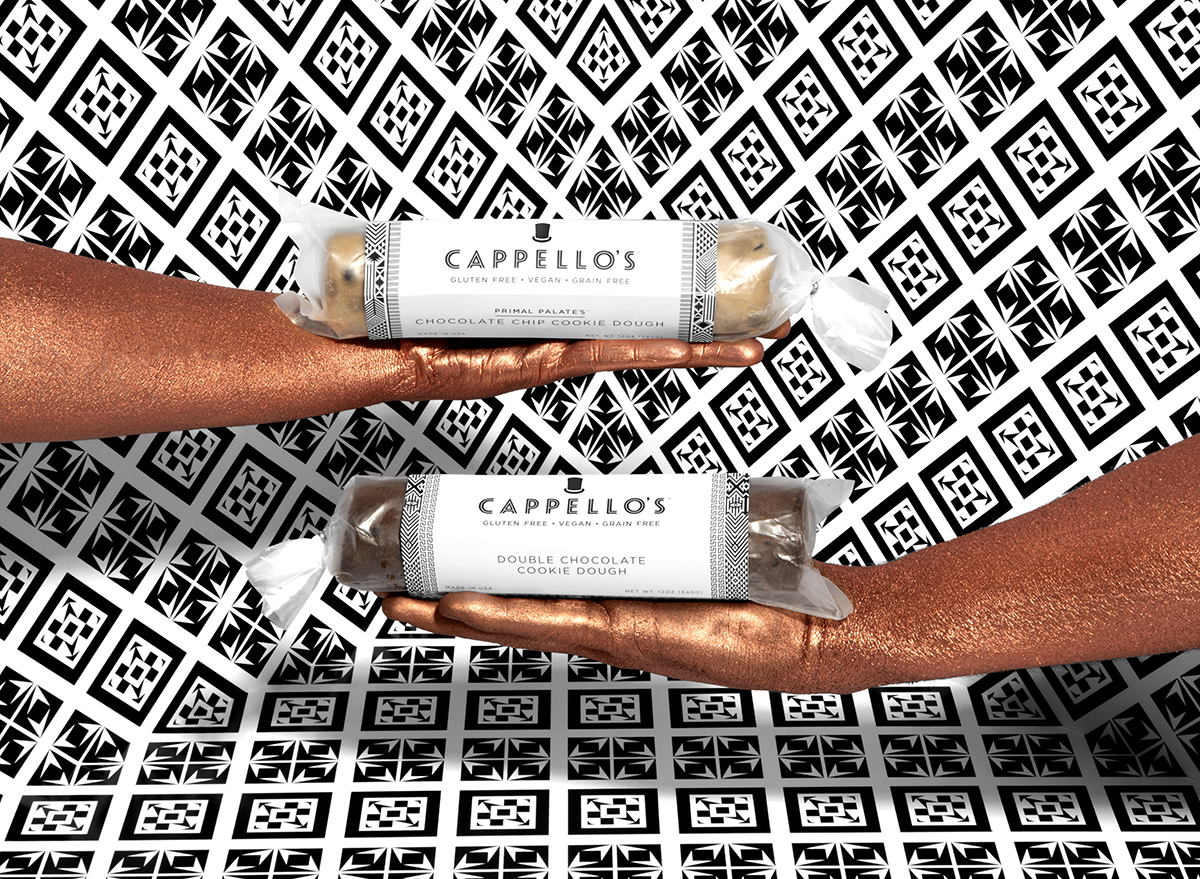 Full disclosure: If you're someone who likes thin, crispy cookies, this may not be the cookie for you. However, if you're someone like me who enjoys soft, thicker cookies, then you're in for a treat. Cappello's currently sells two different kinds of cookie dough—chocolate chip and double chocolate chip. While I love both, I really enjoyed the traditional chocolate chip dough because the sweetness of the organic Vermont maple syrup is very prominent in the first couple of bites but finishes with a slightly salty aftertaste. It's the perfect, unexpected combination of sweet and salty. This product is not only gluten and grain-free, but it's also vegan, so you can eat it raw without any worries about food safety!