26 Breakfasts Celebrities Love
Nope—these celebrity A.M. favorites aren't packed with gold or a rare magic powder. They're full of healthy foods you can find at your local grocery store!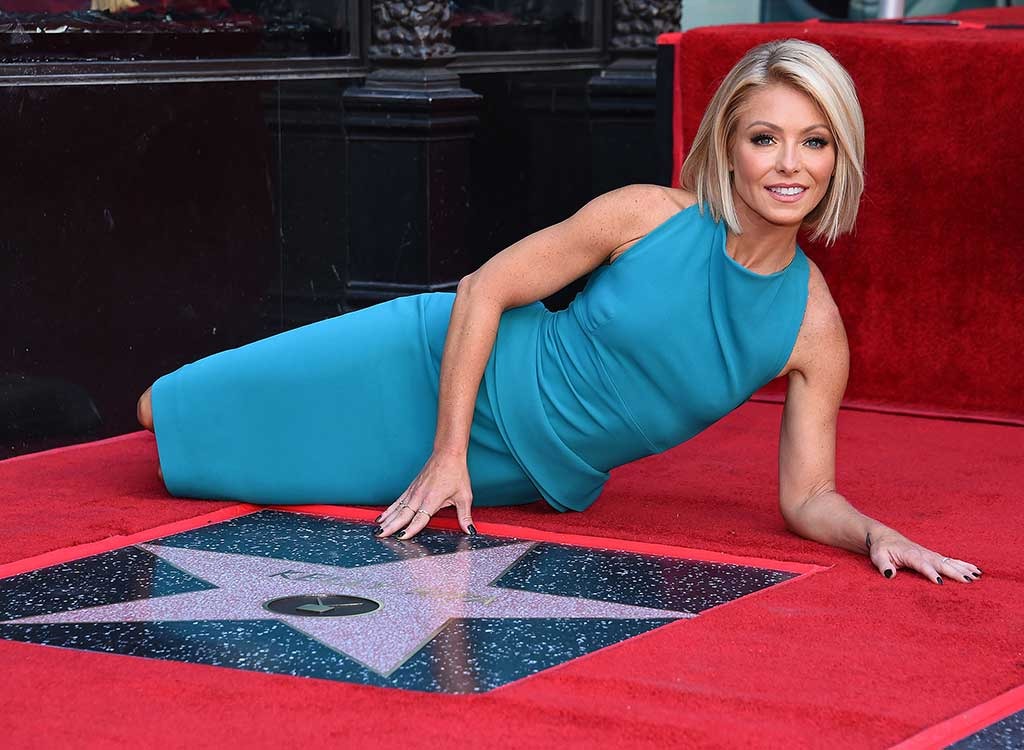 Stars—they're just like us! No, really! Sure, celebrities may have enlisted the help of personal trainers, chefs, and nutritionists for advice, but when it comes to their morning meal, many Hollywood actors and Grammy-award-winning singers start the day the same way you can. Find out what these A-listers munch on in the morning hours. And after you've gotten some meal inspiration, check out these 40 Best and Worst Celebrity Weight Loss Tips—an exclusive report where we sort out the sound advice from the kinda crazy!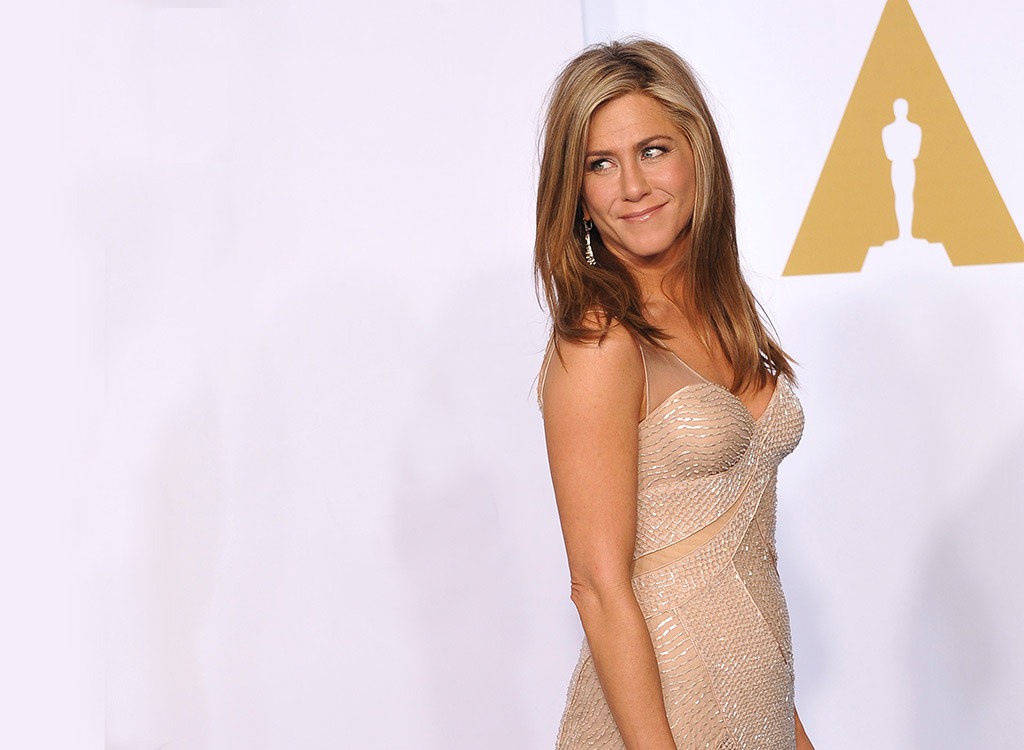 "I've got three different [favorite breakfasts]," actress Jennifer Aniston articulated to Bon Appetit. "Sometimes it's a smoothie—bananas, cherries, a protein powder of some sort, almonds, cacao powder, and all sorts of other weird antioxidant stuff I can't remember—with almond milk. Other times I have eggs over-easy—I crack them into a bowl and I'll add a white or two into that and pour it all into the pan to get more protein sans too much yolk-age. I'll have that with avocado toast sprinkled with olive oil and salt and pepper. The other option is oatmeal with egg whites whipped into it right at the end."
Why It's Smart: Whatever her choice, Aniston really knows her way around healthy breakfast ideas! We commend her for ensuring that each option is full of protein, a macronutrient which studies have found to increase feelings of fullness, boost metabolism, and (arguably most importantly) help your body maintain muscle while burning fat.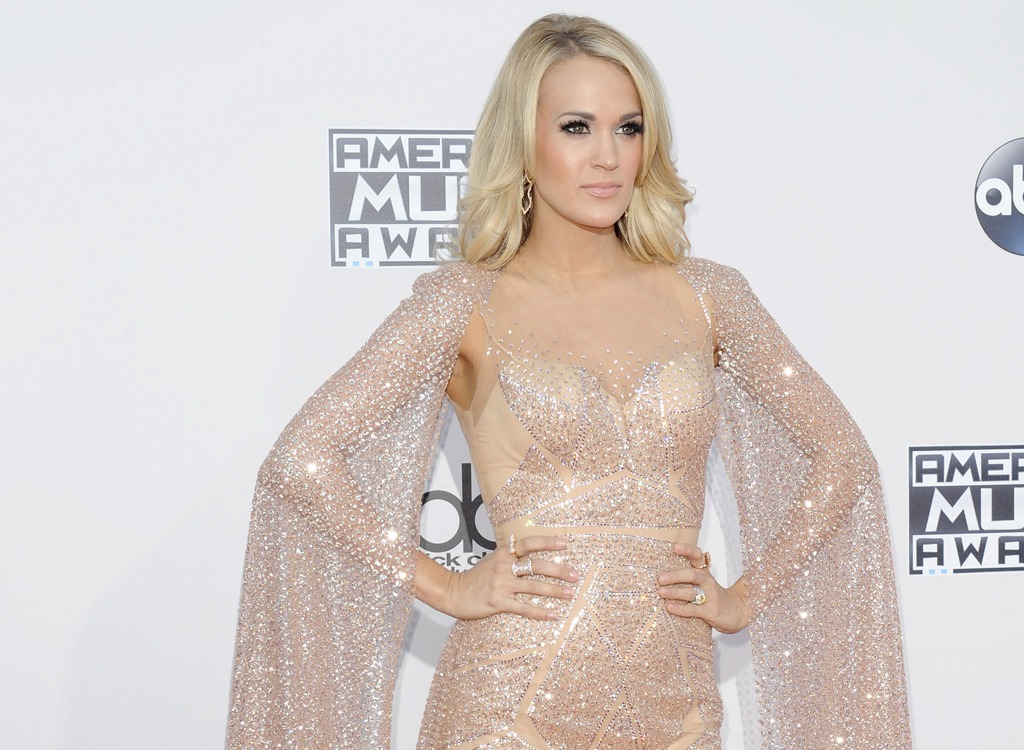 "I don't know what I would do without my Kashi cereal," singing and songwriting sensation Carrie Underwood tells us.
Why It's Smart: Not all cereals are diet bombs. Carrie has the right idea by going with one of Kashi's boxes, which are typically loaded with more fiber than the standard sugary box. We like their 7 Whole Grain Flakes option which boasts a staggering 6 grams of the nutrient, enough to buffer digestion of simple carbs, and helping your body maintain stable energy levels. Check out our top cereal pick along with 19 other pantry staples in our exclusive story, Eat This, Not That! For 20 Healthy Pantry Staples.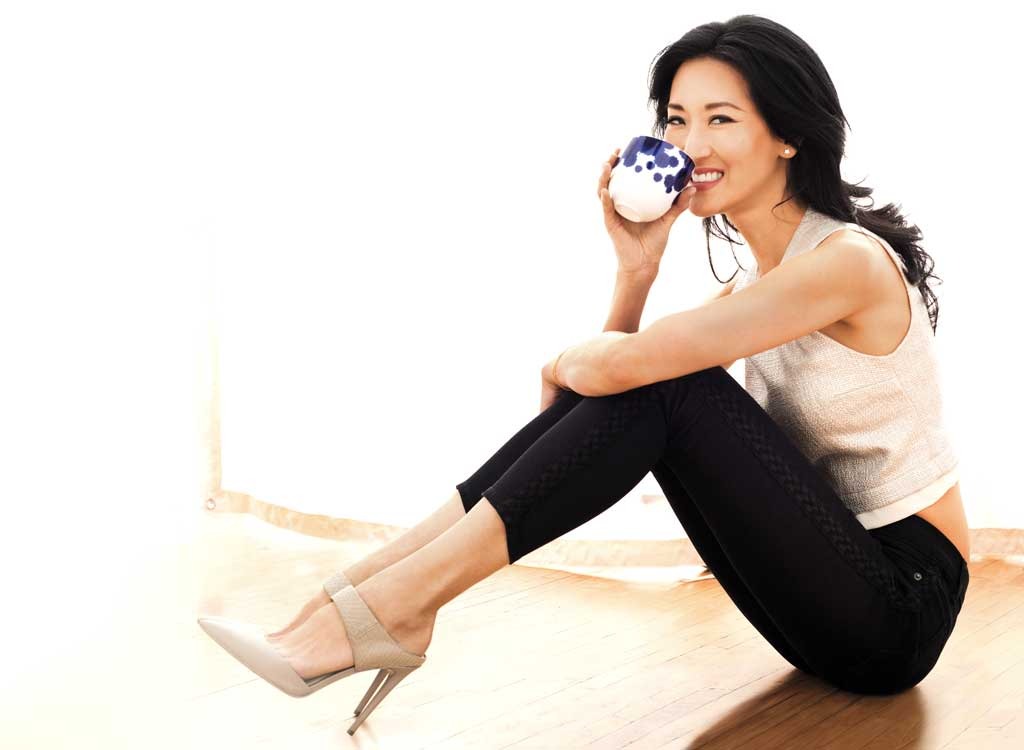 "When I make breakfast at home, I love to make soft scrambled eggs with sharp cheddar and cilantro. I typically pair that with a cup of black tea," Kelly Choi, former host of Bravo TV's Top Chef Masters and author of The 7-Day Flat-Belly Tea Cleanse, tells us.
Why It's Smart: Eggs are a breakfast staple for good reason. Kelly's choice of using the whole egg means she's eating the yolk, a part of the egg that's full of choline. This B-vitamin has been shown to blast away belly fat, enhance memory, boost mood and take mental performance to new heights.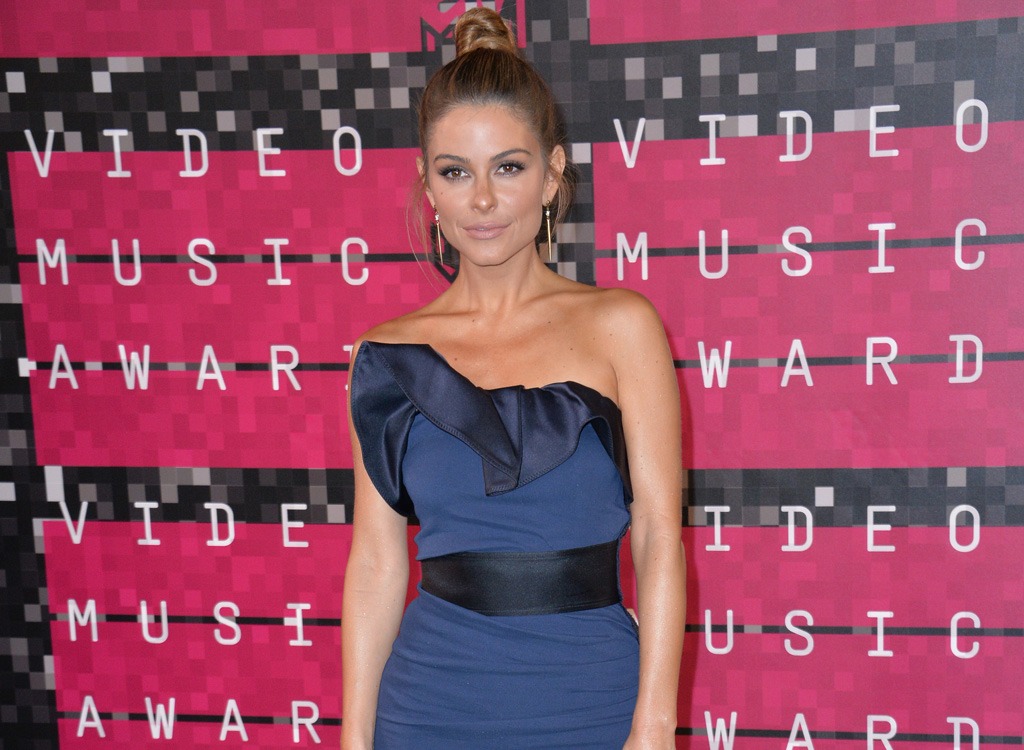 "Breakfast for me is usually a Greek yogurt with blueberries," says E! News host and the author of The EveryGirl's Guide to Cooking, Maria Menounos. "I also love Harley Pasternak's White Breakfast Smoothie. It's made with apple, banana, Greek yogurt, almonds, and milk."
Why It's Smart: Greek yogurt is overflowing with metabolism-revving protein and gut-healthy, slimming probiotics, so it's no surprise that it's a mainstay in Menounos' diet. Mixing in fruits like anti-aging blueberries is another smart movie. Aside from the added fiber to boost gut health even more, the antioxidants in blueberries help lessen inflammation, warding off impaired memory and diminished brain health.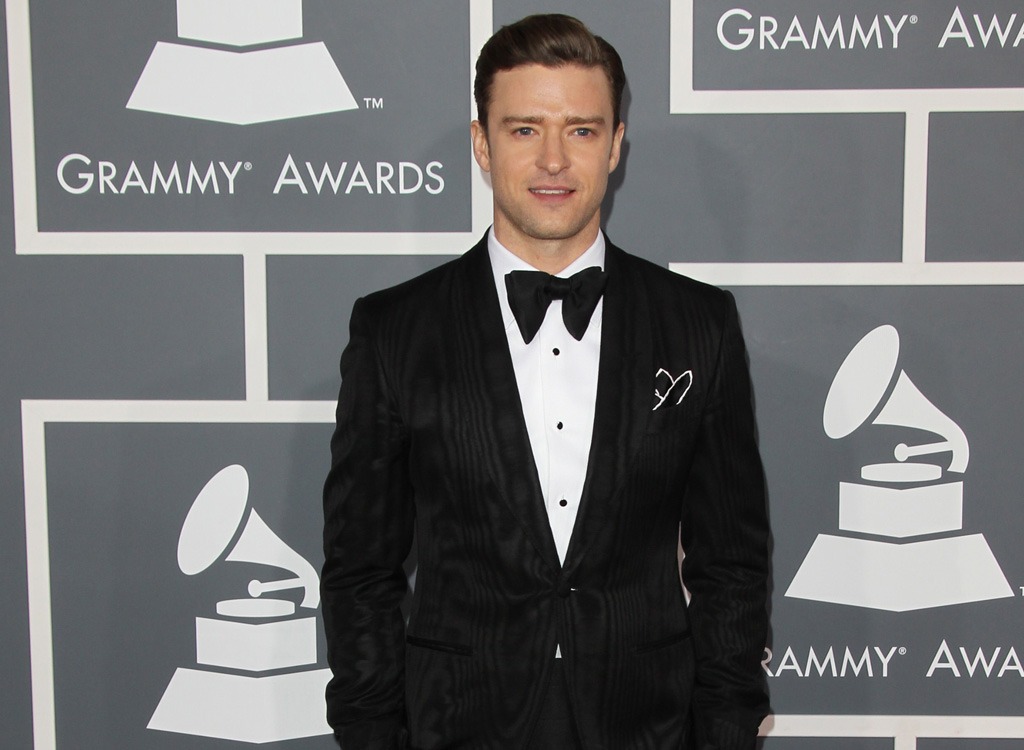 Justin Timberlake eats not one, but two daily breakfasts, according to Bon Appétit. His first meal includes "waffles with flax and almond butter and a scrambled egg." Then after he hits the gym, he'll refuel his tired muscles with an another hard boiled egg or a protein shake.
Why It's Smart: Almonds are a potent source of vitamin E, which has been shown to help reduce the risk of cognitive impairment, slow the decline caused by Alzheimer's disease, and even relieve symptoms of coronary artery disease—all thanks to its anti-inflammatory properties. What makes the flax a smart addition to Timberlake's plate? The tiny superfood has been shown to lower cholesterol and battle inflammation thanks to its incredible source of omega-3 fatty acids.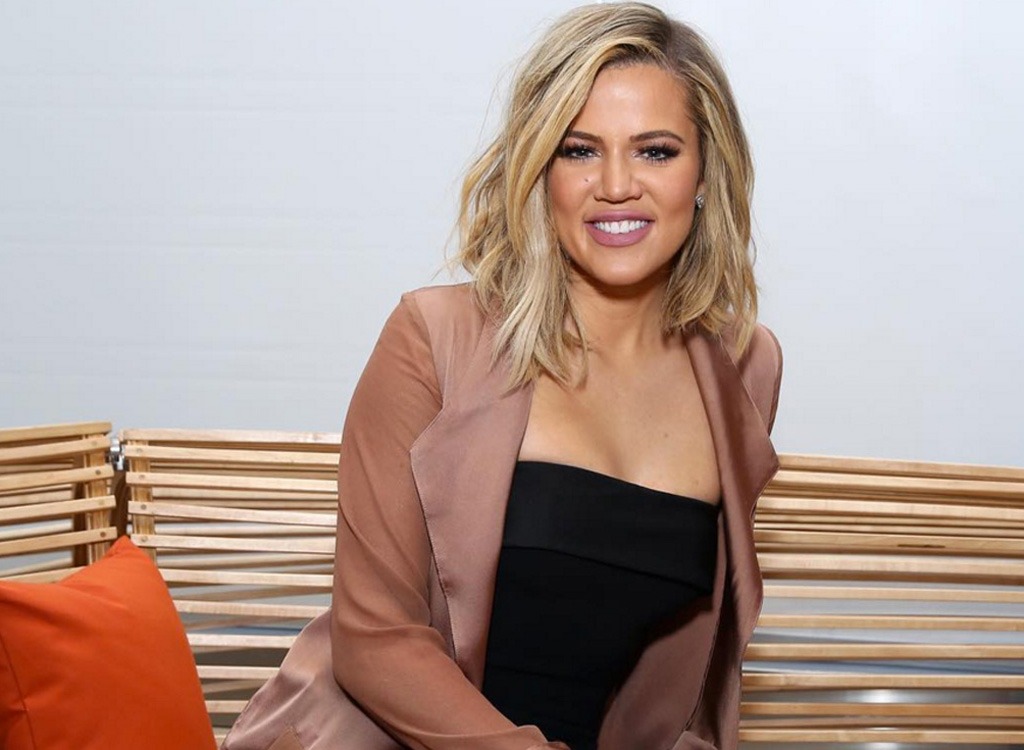 You may have heard that Khloé Kardashian recently lost 11 pounds by giving up dairy—but that's just the short version of her slim-down story. In her recent book, Strong Looks Better Naked, the toned reality star revealed that after she hits the gym at 6 a.m, she refuels with oatmeal and a protein shake.
Why It's Smart: Oatmeal is rich in resistant starch, a class of carbohydrates that resists digestion (so you feel fuller longer) and feeds healthy gut bacteria who ferment these carbs into anti-inflammatory compounds that battle belly fat. As for the protein shake, a protein-rich diet can help you lose weight and increase muscle mass, which will then burn calories at a faster rate. To find the best supplement for you, check out these Best and Worst Protein Powders.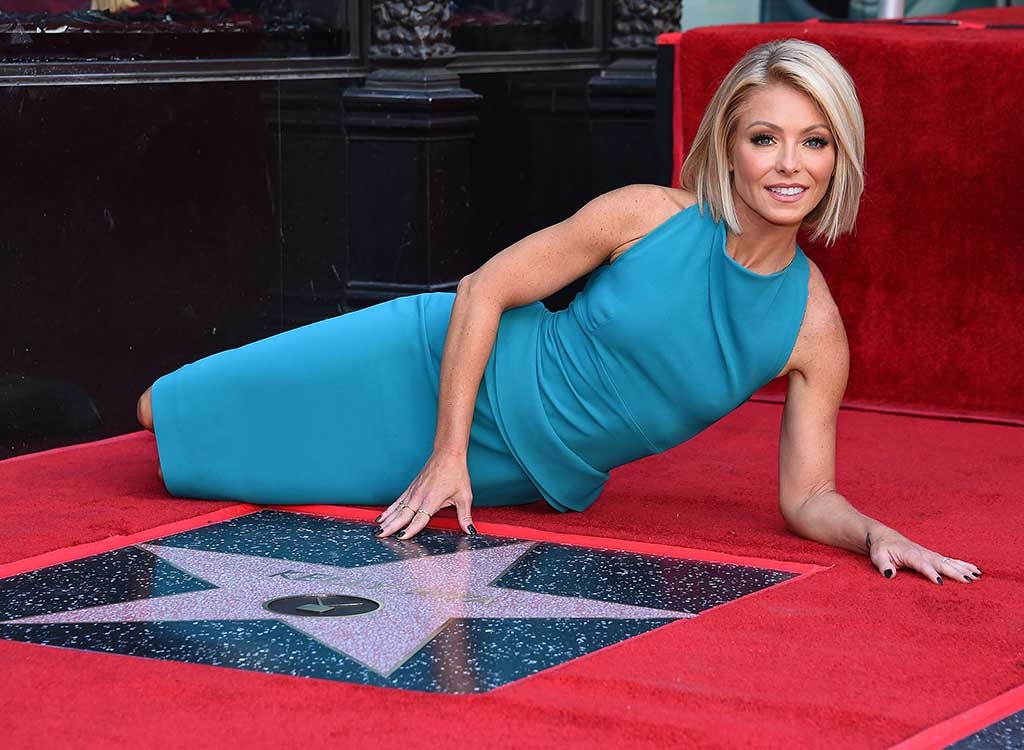 In discussing her first meal of the day with Bon Appetit, the host of Live! With Kelly and busy mom, Kelly Ripa, explains that she never eats breakfast until after the show. "I can't seem to focus my mind if my stomach is digesting. I usually have my yogurt and granola after the show. I find that if I eat beforehand, I'm just making digesting sounds."
Why It's Smart: Since her longstanding talk show ends around 10 am, it's safe to say that Kelly probably benefits from intermittent fasting by waiting to eat post hosting. This science-backed technique involves dieters alternating between periods of eating and calorie restriction. The idea is that when you're fasting (perhaps from 6 pm to 10 am), the body burns fat instead of spending time processing food. In a 2015 issue of The FASEB Journal, scientists found that on average, obese participants lost 2.6 percent of their body weight after one month, 6.4 percent after three months, and 8.4 percent after six months. All saw decreased levels of bad cholesterol and insulin. We're still glad Kelly chooses to eat the morning meal, as consuming breakfast has been linked to more stable energy levels throughout the day compared to those who skip it.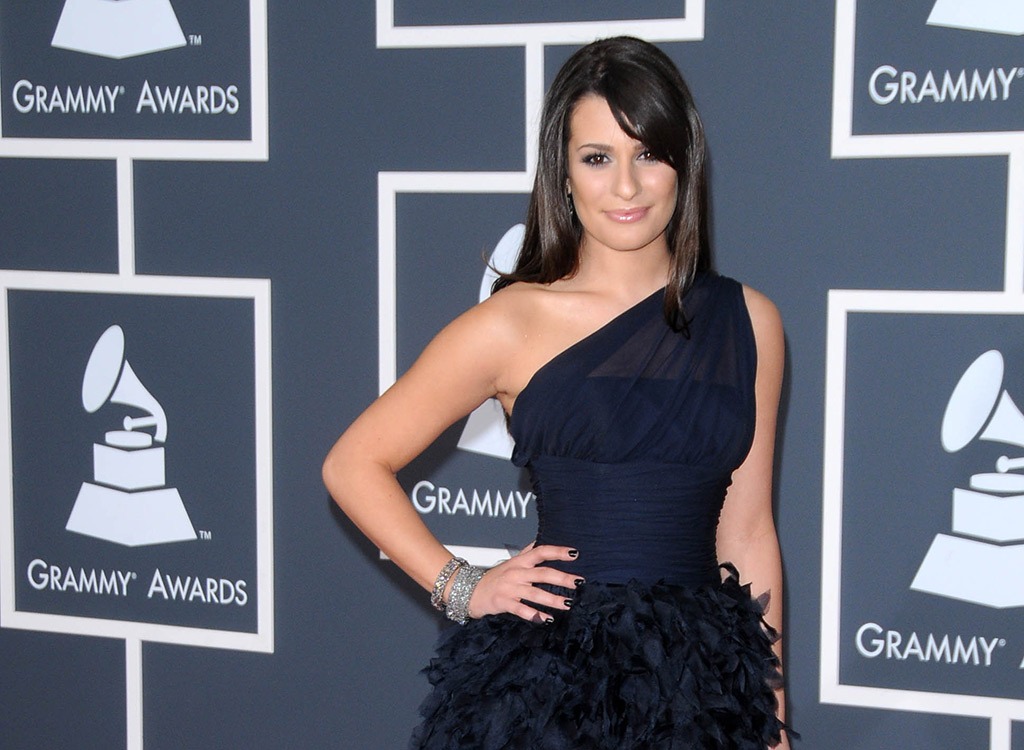 Lea Michele, actress of hit shows Glee and Scream Queens, puts her health first and makes it a priority to eat fresh, nourishing meals. For breakfast, Lea often has a tofu scramble. "I'll add in salsa and a piece of avocado," Michele told Women's Health.
Why It's Smart: Tofu is one of the best vegan foods for weight loss thanks to being made from soybeans—one of the few sources of plant-based protein that contains all 8 essential amino acids. Just make sure to grab a container that's non-GMO, like House Foods' Organic Tofu. Genetically modified soybeans have been found to be contaminated with carcinogen-containing pesticides.
While he was bulking up for his role as an ex-Marine in The Lucky One, actor Zac Efron put on 18.5 pounds of muscle by starting out each day with an eight-egg omelet and a protein shake for breakfast, according to an interview with Men's Health. He later tweeted that his diet to prepare for his role in Baywatch only consisted of "organic grass fed/free range protein and organic leafy greens."
Why It's Smart: If you're trying to bulk up, ensure that your protein is from organic sources, like Efron. A recent review in the British Journal of Nutrition found substantially higher levels of antioxidants and lower levels of pesticides in organic produce compared with conventionally grown. As for meat? Same holds true. Organic, free-range eggs are fed a blend hormone-, antibiotic-, steroid-, and animal-byproduct-free feed, the opposite of which studies have linked to causing inflammation. Plus, organic cows have been found to have higher levels of omega-3s and fat-burning CLA than their conventional counterparts.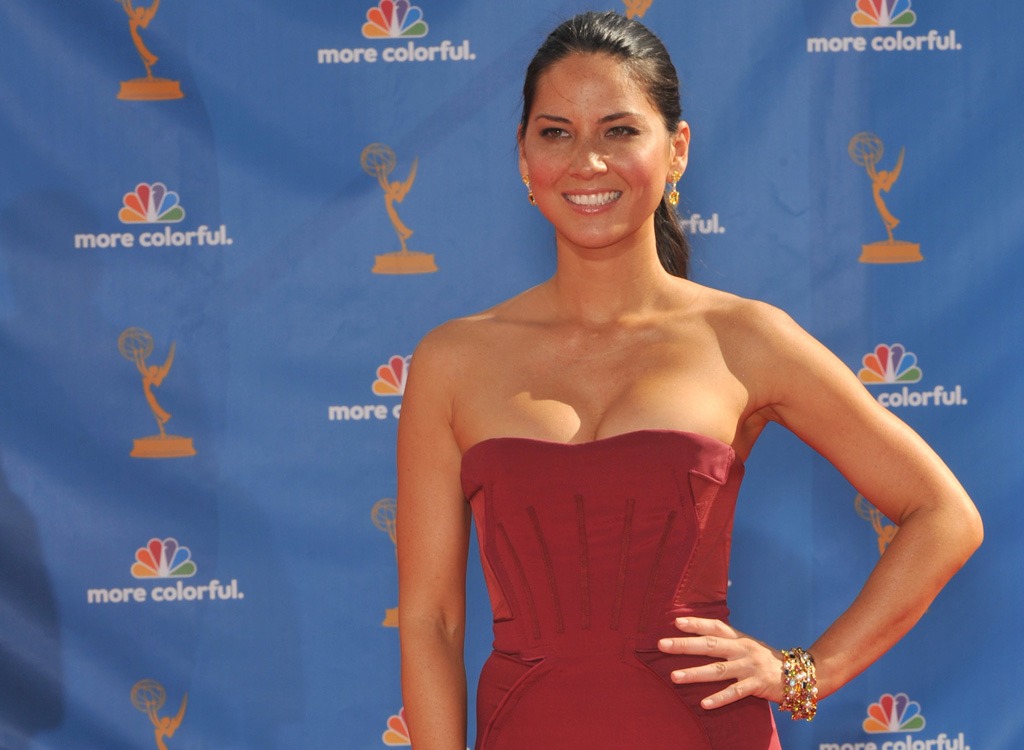 In the June 2016 issue of Women's Health, Olivia Munn explained how she went about losing 12 pounds for her role in X-Men. Besides her training regimen and following a "20-80" diet, the actress also had the same delicious breakfast every day: homemade almond milk whipped up into smoothies.
Why It's Smart: We can't sing enough praises about almond milk. It's naturally low-calorie and packed with vitamin E for healthy skin and D for a powerful immune system. Although it tends to be supplemented with calcium, almonds still boast the highest levels of the bone-building nutrient out of all the nuts. And best of all? Choosing almond milk over dairy may help improve digestion by cutting out inflammatory diary.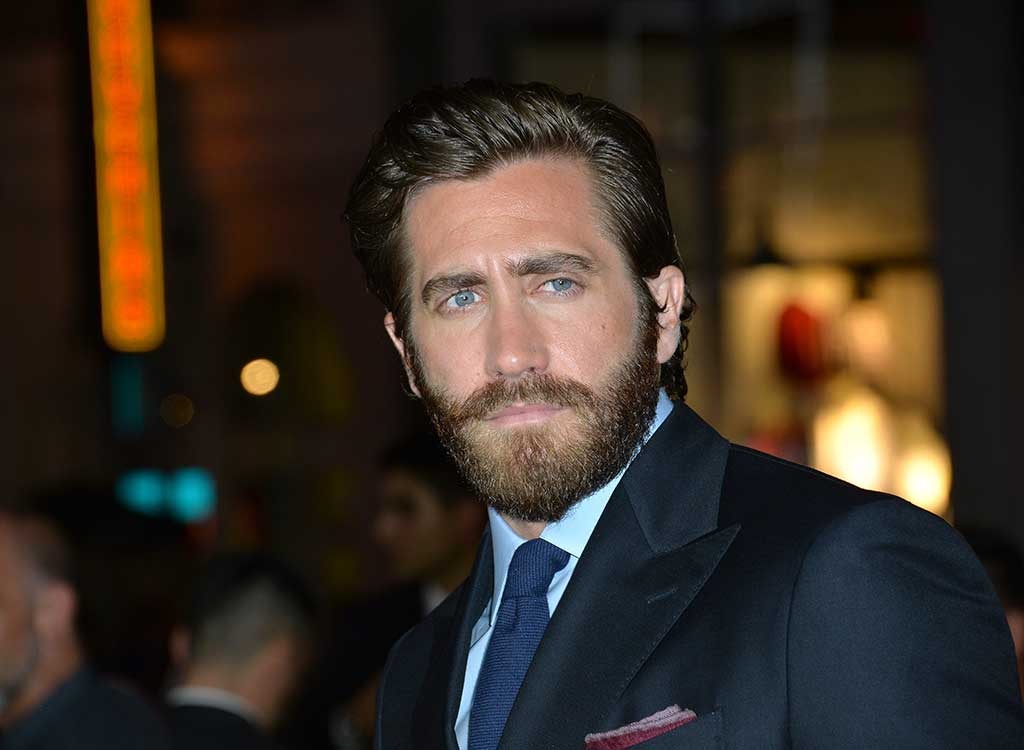 In preparation for the movie Southpaw, Gyllenhaal ate 6-7 meals a day. He told Bodybuilding.com that his "diet would consist of lots of eggs, chicken, fish, bananas, apples, almonds, cacao beans, raisins, goji berries, rye bread, pasta, couscous and potatoes, and lots of steamed vegetables and salad: avocado, tomatoes, broccoli, and other dark-green leaves. Nothing was fried, and everything was as natural as possible. I would drink plenty of water throughout the day, as well."
Why It's Smart: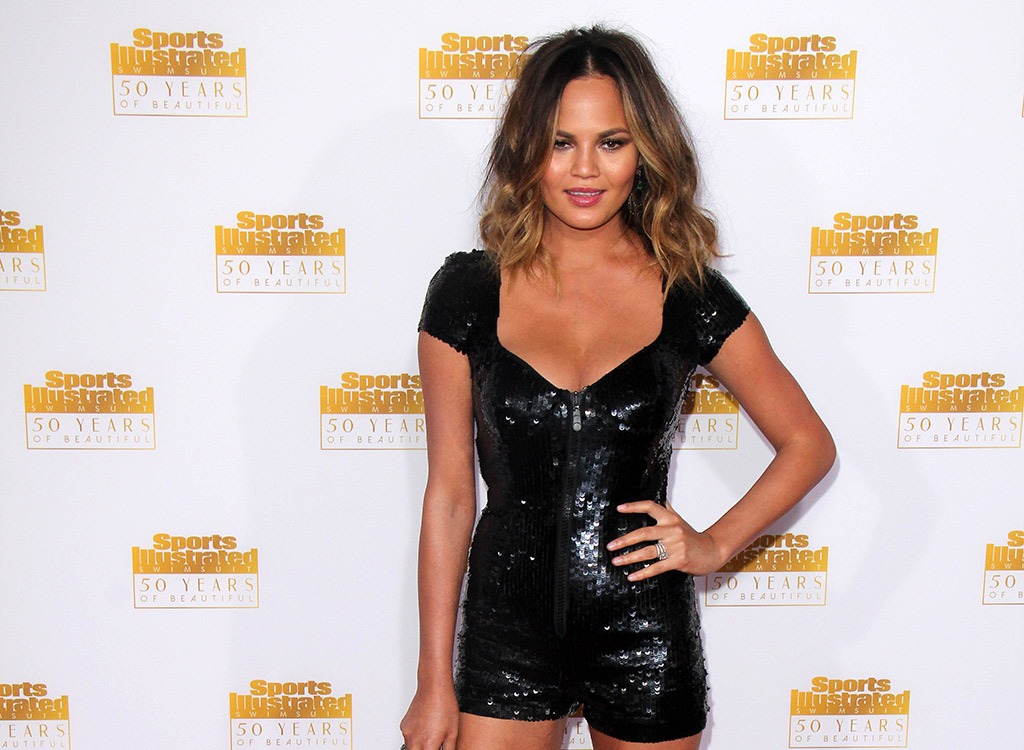 Chrissy Teigen, supermodel, TV host, and best-selling cookbook author tells Bon Appetit, "We [her and her husband, John Legend] eat the same breakfast every day. We are like robots. I always do two eggs over easy with avocado and turkey bacon—we enjoy the taste of it more than pork. I carve it all up into a bowl so it's like a slop, and I load it with salt and pepper and Cholula."
Why It's Smart: Teigen's choice is full of healthy fats and protein to keep her satiated throughout the morning, but that's not the only reason we love her choice. The fact that she cooks the same meal every day is one of our best weight loss tips. Carolyn Barnes, the health coach behind The Clean Momma Workout, explains that "Choice is the enemy of weight loss. If you have too many options, you'll likely get overwhelmed and just default to easy, unhealthy stuff." She continues, "Instead, choose just a few healthy meals you find delicious and repeat them through the week. The next week pick new meals to repeat. This makes it easier to eat well because it simplifies planning, shopping, and cooking."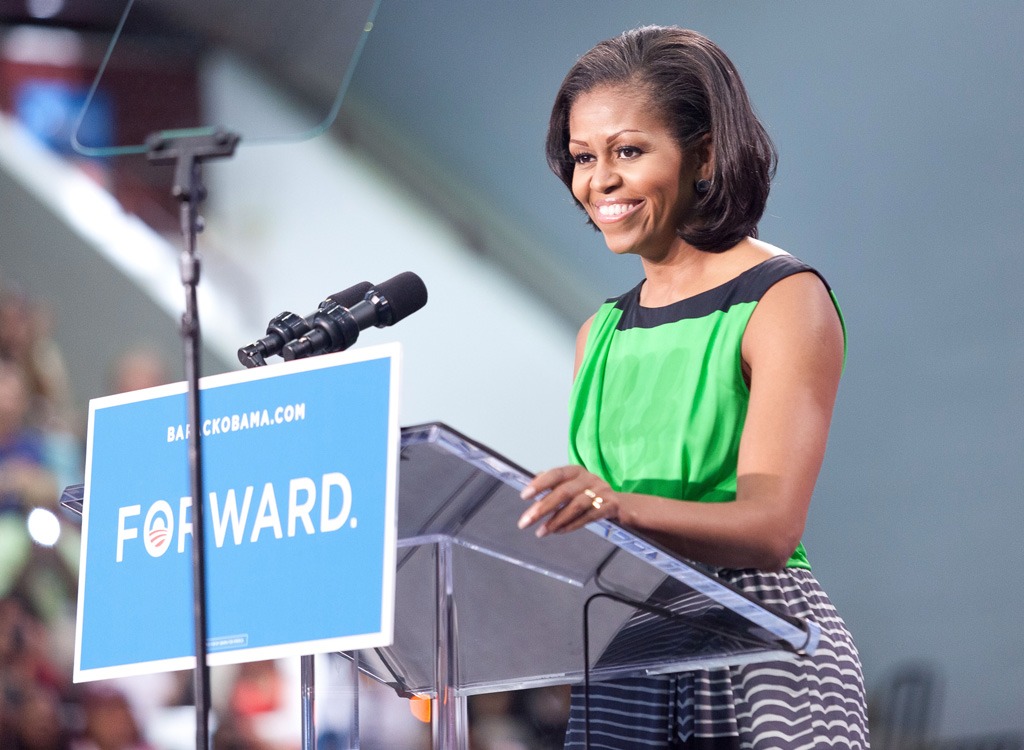 The first meal for the first lady, Michelle Obama, is often scrambled eggs, turkey sausage, and fresh grapefruit, according to what she recounted to a nutrition editor from Eating Well Magazine.
Why It's Smart: The first lady sure knows her stuff. Her breakfast is lacking a little in complex carbs and fiber, but the eggs and turkey sausage offer up a solid dose of protein and healthy fats. The main attraction is her addition of grapefruit, a fruit that is not only full of immune-boosting vitamin C, but some research has shown adding the citrus to your diet may boost metabolism and expedite fat loss. Researchers attribute the slimming effects to a combination of phytochemicals and vitamin C.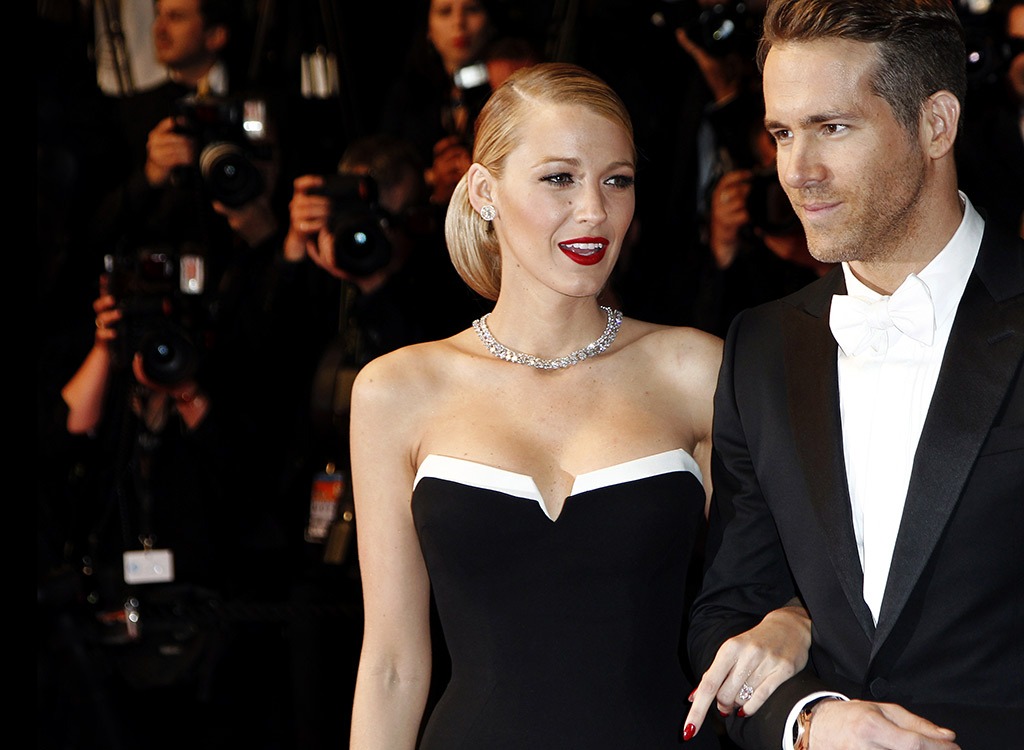 In an interview with Men's Health, the actor explained his typical morning meal is made up of 2 eggs, some "good" fat like a spoon of almond butter or slice of avocado, and 1 cup of oatmeal with applesauce. Furthermore, Reynolds doesn't have a personal chef, so he cooks meals in advance. For instance, he'll make a large supply of Irish steel-cut oatmeal and freeze it. That way, the most important meal of the day requires the least work.
Why It's Smart: Reynolds ensures he hits every macronutrient he needs: protein (eggs), fiber (oatmeal), healthy fats (almond butter or avocado), and carbs (also the oatmeal), and even simple carbs (applesauce). This sounds like the recipe for sustained energy levels all day long!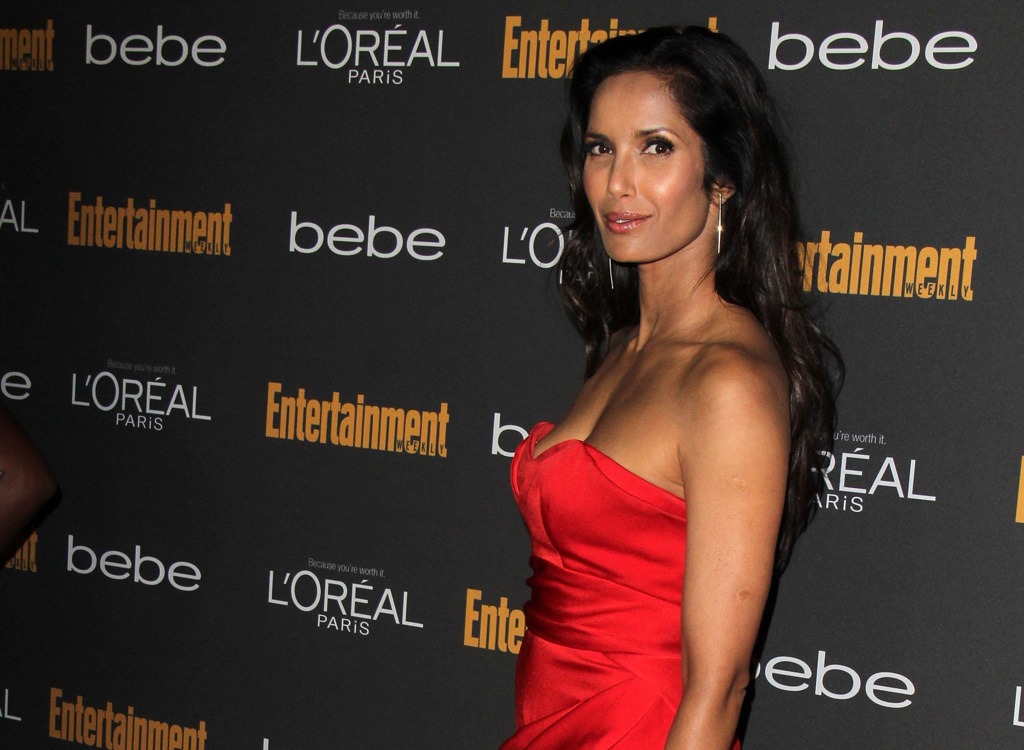 For host of Emmy-awarding-winning TV show, Top Chef, the morning usually begins with a cup of tea, "a classic Earl Grey with French vanilla and French lavender, among other things." Padma Lakshmi continues to Bon Appetit, "I have that with usually one boiled egg, one piece of sourdough toast, and one grapefruit. I'll drizzle [hot sauce] over the egg some days."
Why It's Smart: Joining the likes of Beyonce and Hillary Clinton, Lakshmi probably knows a thing or two about hot sauce's metabolism-boosting capabilities. We just hope she's choosing the right brand—you can if you read up on our exclusive report 18 Best and Worst Hot Sauces—Ranked!.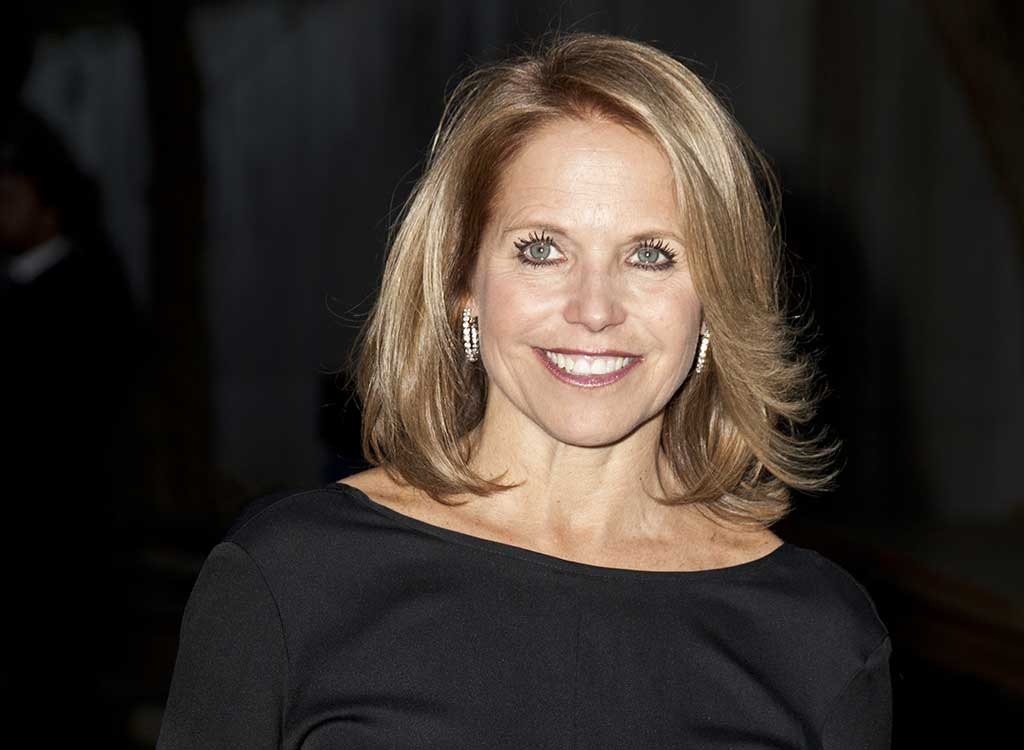 News Anchor, Katie Couric, tells Bon Appetit that she always aims to have a healthy breakfast. One of her go-to's is a piece of sprouted wheat toast and some peanut butter, or some cereal that doesn't have much sugar in it—or any sugar—or some oatmeal or an egg. [When I cook eggs] I either hard boil them or fry them in a tiny bit of oil. For cereal, I have Shredded Wheat, sometimes Kashi Go Lean. Sometimes regular Cheerios. I'm trying to eat more steel cut oatmeal. I add blueberries and bananas, and some warm skim milk foamed with my steamer; sometimes 1 % milk."
Why It's Smart: Katie's choices are all prime: a simple way to cut calories is to boil your eggs or spray your pan with oil so your eggs aren't coated in an extra 100 calories of oil or butter. Another great source is ensuring her meal is free of added sugars and full of healthy carbs, like sprouted grains. We like Ezekiel 4:9 Sprouted bread because this loaf goes through a process where naturally-occurring enzymes "wake up" and break down the protein, carbs, and gluten in the grains, which makes it easier for your body to digest and to absorb its nutrients.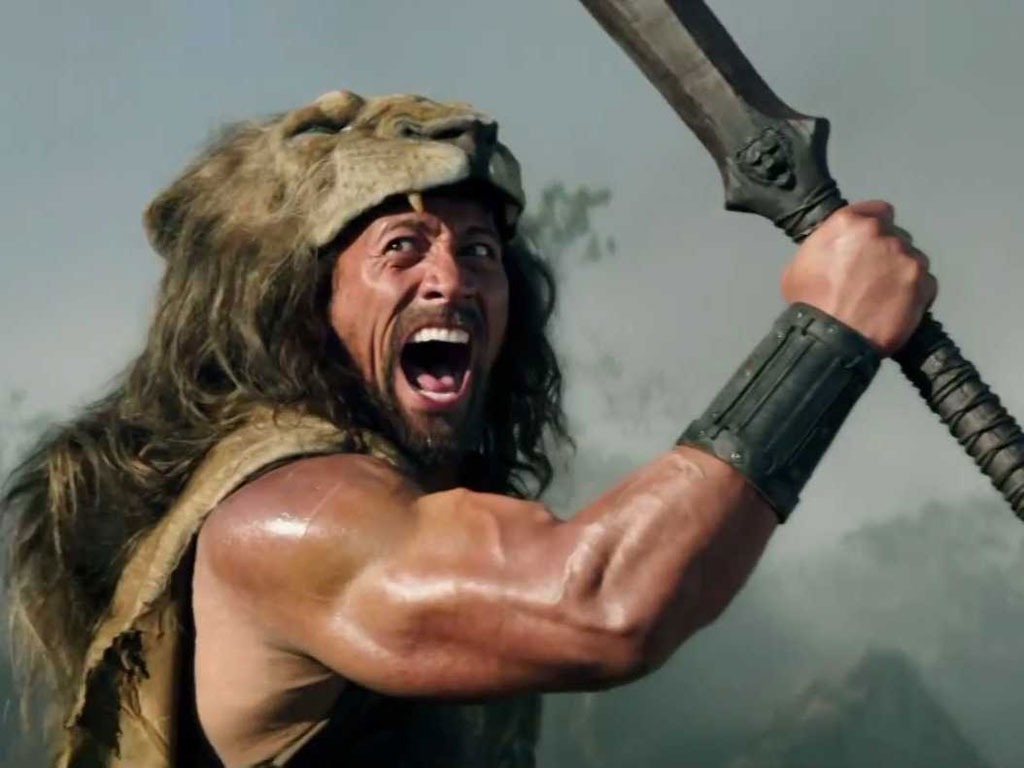 6254a4d1642c605c54bf1cab17d50f1e
Muscle and Fitness uncovered what WWE superstar and Hollywood A-lister, Dwayne "The Rock" Johnson eats for his morning meal: 10 oz cod, 2 whole eggs, 2 cups oatmeal.
Why It's Smart: While The Rock won't be boosting immunity with this fish (because of its low content of vitamin D), research does suggest a regular serving of Atlantic cod may help you stay trim. An eight-week study of 120 men published in Nutrition, Metabolism & Cardiovascular Diseases found that when combined with a calorie-restricted diet, participants who consumed cod five times a week lost more weight and visceral fat and showed better improvements in their blood pressure than those who ate cod just one or three times per week. Find out where this and other of your favorite fillets rank in our exclusive report, Every Popular Fish—Ranked For Nutritional Benefits!.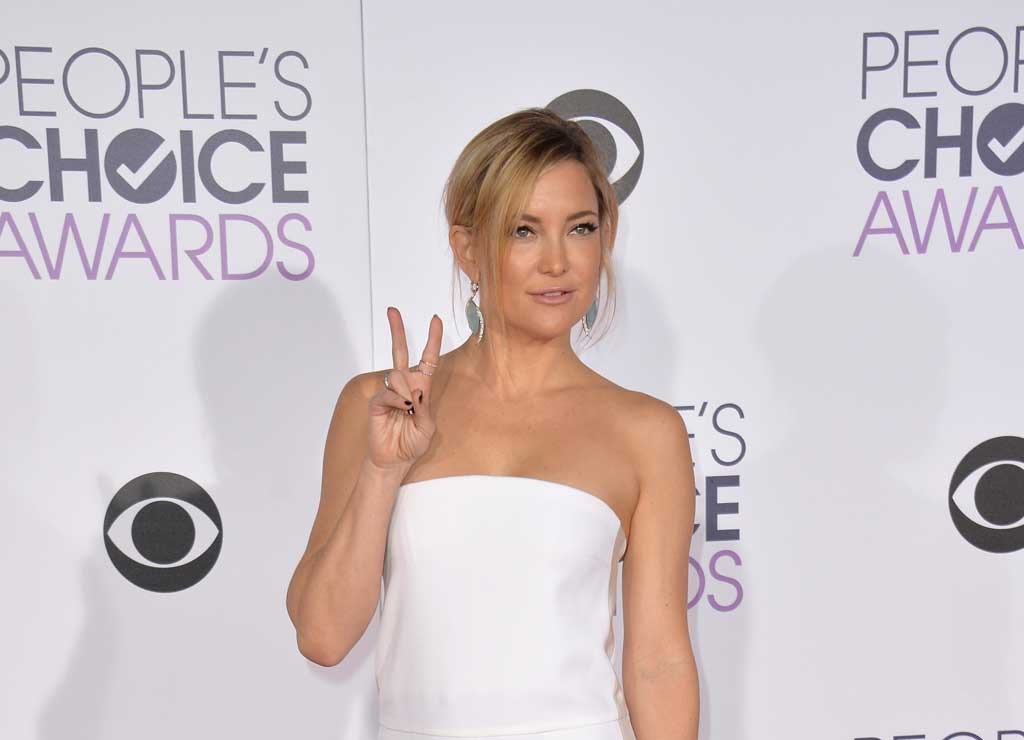 The actress and co-founder of fitness clothing brand, Fabletics, tells Self, "I wake up and I want coffee and even a green juice, but everybody says you've got to eat something, even if it's just a little. So that's sort of the hardest, but I realize that when I do, I eat less during the day or late at night." So what is it that the fit actress eats? "I love eggs. Soft-boiled eggs. I do a 5-minute soft-boiled egg—it's my favorite thing on the planet," she told Glamour.
Why It's Smart: There is no wrong answer to the question "What's the healthiest part of the egg?" Because while the whites contain most of the egg's satiating protein, it's the creamy yolk that contains all the essential fatty acids, disease-fighting nutrients and fat-soluble vitamins—including choline, a B-vitamin that helps prevent the accumulation of belly fat. Researchers show that when you poach or soft boil an egg for 5 minutes (to retain a runny yolk), you'll reap the most nutritional benefits. The denatured egg white proteins will be easily digestible and the yolk will contain up to 50 percent more nutrients than a cooked yolk.
At the end of 2013, Beyoncé and hubby Jay-Z took the "22 Day Challenge," with celebrity trainer Marco Borges, eating only vegan meals for—you guessed it—22 days. It worked so well, the singer and trainer teamed up to come up with a killer cleanse you can do yourself. One of Queen B's favorite meals from the 3-week program? Vanilla chia pudding with one cup of fresh berries.
Why It's Smart: If you're a fan of overnight oats, you'll love these chia pudding recipes. Chia seeds pack more anti-inflammatory omega-3s gram-for-gram compared to salmon, as well as an impressive 11 grams of fiber in just two tablespoons—making it one of the most effective appetite suppressants for weight loss. As for chia pudding? It's one of the easiest (and guiltlessly indulgent) ways to work the superfood into your daily diet.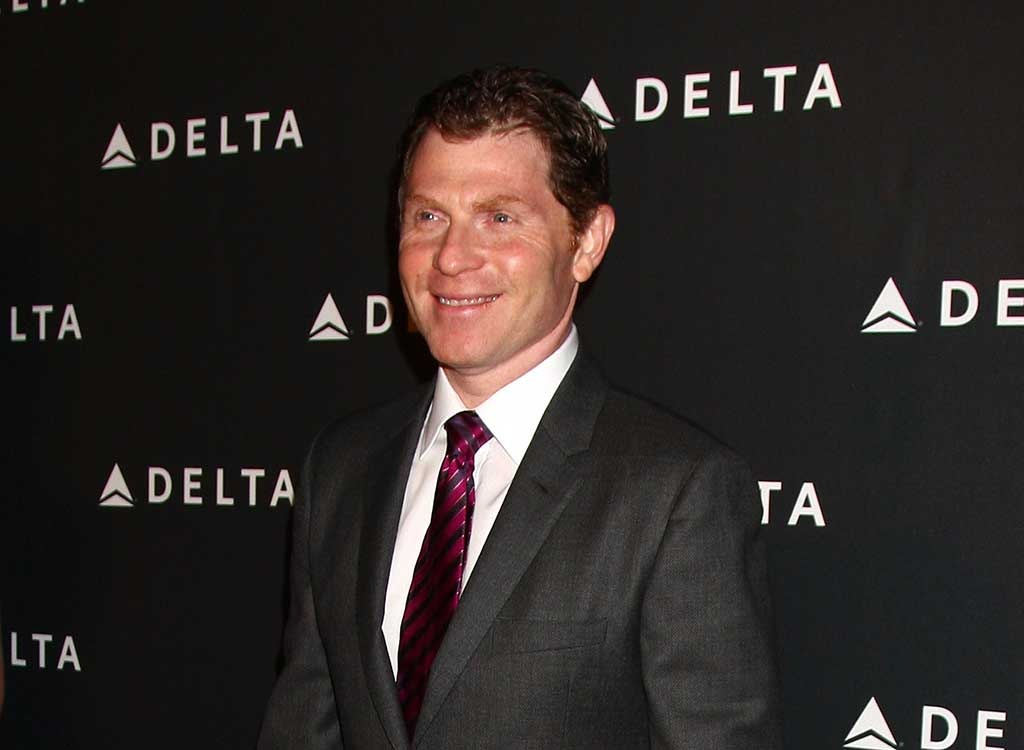 Food Network star, celebrity chef, and face of Greek yogurt brand, Fage, actually really loves yogurt. He told Bon Appetit that he uses the protein-packed dairy product in any way he can in the A.M.: "[Breakfast] usually consists of something like Greek yogurt with some fresh berries and honey or pomegranate molasses. Or I'll make a smoothie with Greek yogurt and blueberries. My favorite smoothie is really simple: Greek yogurt, lots of fresh blueberries, and at Whole Foods they have this juice, it's a black currant juice, and that's what I use in my smoothie."
Why It's Smart: The benefits of yogurt include everything from boosting brain power to blasting fat by strengthening your muscles. We love that Bobby finds different ways to eat the breakfast staple so he never bores of the gut-friendly container.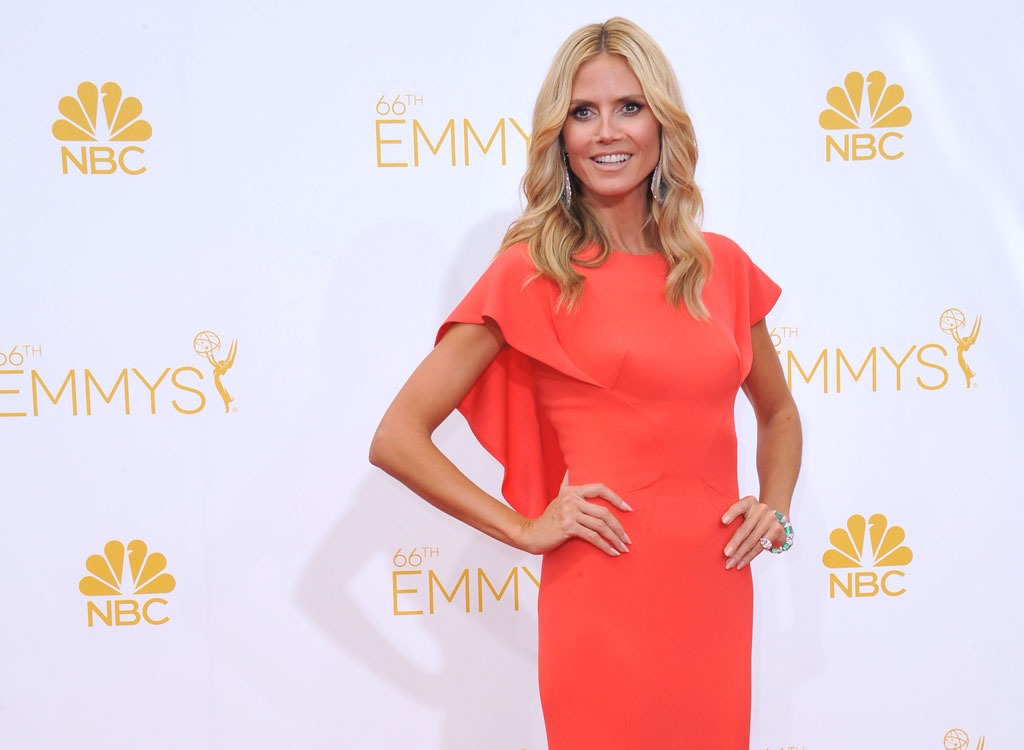 Smoothies are a key part of Klum's diet, and a great way to get some extra fruit and vegetable servings. To start the day out with extra nutrients and a boost of energy, the former supermodel, TV host, and actress has a green breakfast smoothie according to what Klum's personal trainer, David Kirsch, explained to Fitness.
Why It's Smart: Here at ETNT, we're big fans of smoothies. That's because they're one of the easiest and most efficient ways to consume some of the most vital nutrients and vitamins. For some of our go-to blends, check out these 56 Best-Ever Smoothies.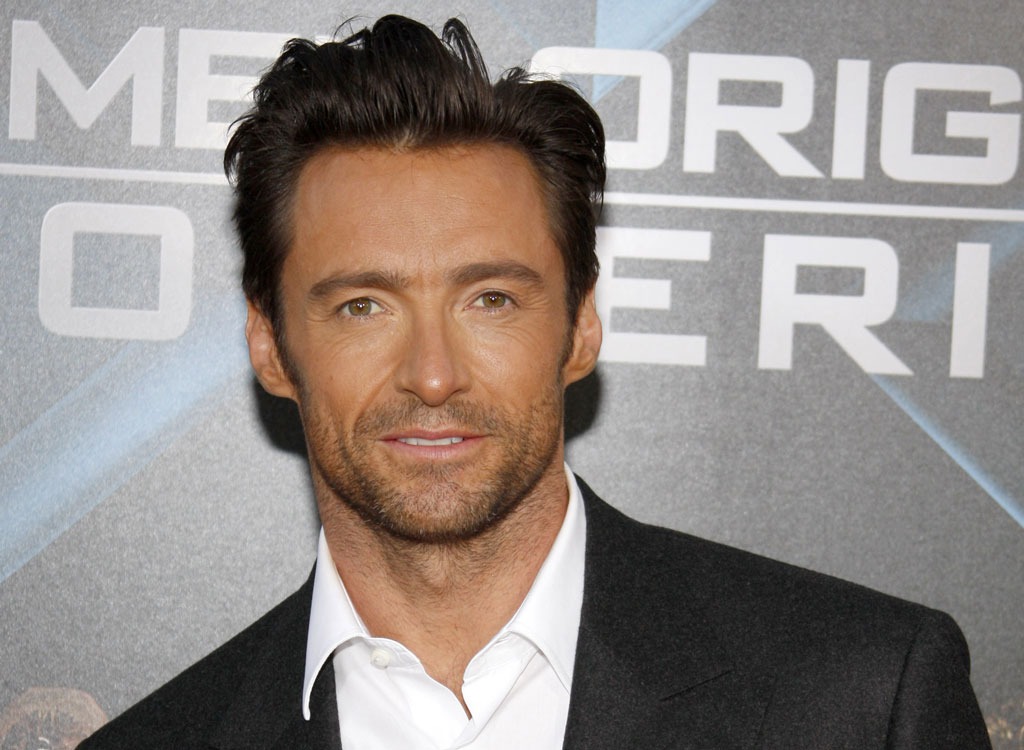 In training for his role in Wolverine, Hugh Jackman ate around 5,000 calories a day to bulk up. When he was trying to lose fat, Jackman's personal trainer, David Kingsbury, told Men's Health the actor would have four poached eggs, smoked salmon, and half an avocado. To put on healthy weight, on the other hand, he indulged in a large bowl of oatmeal with cinnamon, six scrambled eggs with ham and spinach, and two slices of rye bread toasted with peanut butter.
Why It's Smart: You'll see the meals for burning fat and putting on weight differ in mass and choices of food. For one, the meal to torch belly fat is full of these 30 Best Fat-Burning Foods like salmon. Salmon is a rich source of anti-inflammatory omega-3 fatty acids, which fuel fat burning, block fat storage and aid weight loss. To put on weight, Jackman increased his caloric intake with lean protein, like ham and spinach, as well as calorie-dense healthy fats like peanut butter.
Jessica Alba, actress, model, and co-founder of a non-toxic household goods company, The Honest Company, tells Shape: "Recently I started making this shake using vegan protein powder, matcha green tea powder, a banana, coconut water, and ice. I drink it before a workout and it doesn't make me feel too full. Or I can have it afterward and feel satisfied until lunch."
Why It's Smart: Alba's smoothie is full of protein, fiber, and simple carbs: the perfect pre-workout snack. But the key ingredient lies in her addition of matcha green tea powder. These powdered green tea leaves contain 2 to 3 times as much EGCG (a potent fat-burning antioxidant) as brewable green tea and has been found to boost your metabolism. When you're picking out a can, make sure your matcha is vibrantly green, which indicates the tea has the highest antioxidant content; compounds that not only aid weight loss but ward off DNA damage and cancer, too.
When training for his role as Batman in Batman Vs. Superman, Ben Affleck's trainers wanted him to really stand out among the previous actors who had played the superhero. How would they accomplish that? By making sure he was big, fit, and toned. His nutritionist Rehan Jalali, explained to Muscle & Fitness that Affleck would get his morning protein from egg whites and oatmeal (the old-fashioned, steel-cut kind) as his morning carbohydrate. And, of course, protein shakes before and after workouts.
Why It's Smart: Pairing protein-packed egg whites with a slow-burning carbohydrates like steel cut oats can help send your body into a fat-burning mode. Protein will help repair and build new muscle and carbs will restore your spent glucose stores. Eggs aren't the only way to get protein. Check out our exclusive report, 26 Foods With More Protein Than An Egg.
It's no wonder Karlie Kloss needs her breakfast to-go. The 24-year-old supermodel, student, and social entrepreneur is constantly jetting off to photo shoots or learning to code at New York University. She told Bon Appetit her morning routine depends on her location: "If I'm sleeping in my own bed in New York, I love to make just really yummy, clean, boring protein shakes with chocolate protein powder, almond milk, and banana or blackberries." And if she's on the go? Kloss says her purse is filled with Kind bars or an apple, "I like to have little things that I can just eat."
Why It's Smart: Of course, protein shakes are an easy way to ensure your body has the nutrients you need to tackle your day. But even if Kloss misses out on this essential meal, she knows completely skipping breakfast isn't an option. A study published in Obesity Research & Clinical Practice found breakfast skippers experience big surges and drops in blood glucose throughout the day, regardless of how healthy their later meals are. Those peaks mean hunger pangs that can convince you to overindulge at your next meal. Follow her lead and grab a KIND bar! We've ranked them all!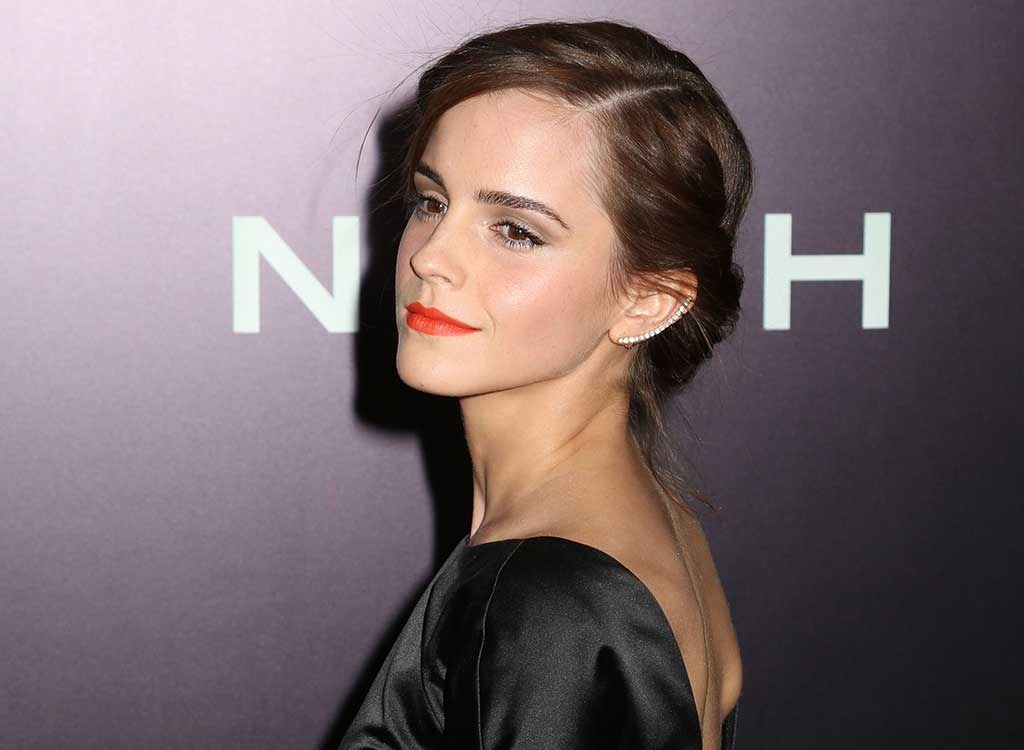 Emma Watson, who rose to fame through the Harry Potter series and will star in the upcoming film, Beauty and the Beast, likes to kick off her day by using eggs in a creative way. "I make a really amazing egg tortilla in the morning," the 26-year old star told Marie Claire. "It's my special thing. I make guacamole, salsa, and scrambled eggs, and then I cook the tortilla. It's pretty simple, really, but yummy."
Why It's Smart: Because this is one of our healthy breakfast ideas that you can whip up in under 5 minutes! This egg tortilla is filling, portable, and super satiating. Cool avocado guacamole helps to balance out the spicy salsa. We like to top ours with a sprinkling of cheddar cheese because the vitamin D in the scrambled eggs will help to boost your absorption of the bone-healthy calcium. Research shows that combining a reduced-calorie diet with calcium rich foods is more effective than calorie cutting alone. How's it work? Scientists say that the extra calcium helps the body burn more—and store less—fat.
Olivia Tarantino
Olivia Tarantino is the Managing Editor of Eat This, Not That!, specializing in nutrition, health, and food product coverage.
Read more about Olivia