8 Restaurant Chains That Serve the World's Best Bread, According to Customers
Sure, the entrées are fine, but the bread is the real winner.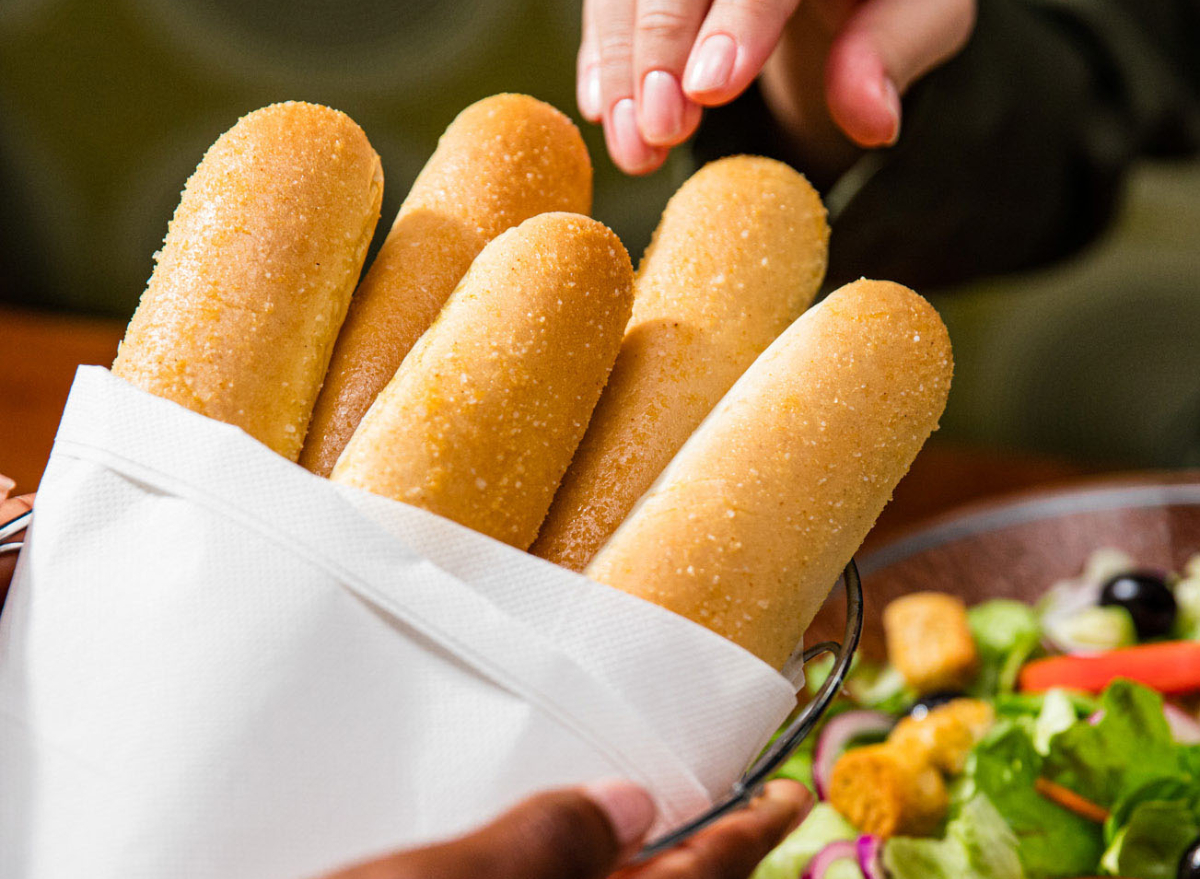 It's funny but true: if you ask people about the best food from a given restaurant chain, quite often it won't be a celebrated entrée or a signature side, but will in fact be the amazing bread that's served there.
Why is bread so popular at restaurants? In some cases, it's likely the simple fact that bread is served first, thus eaten when people are at their hungriest—by easing those hunger pangs, bread can come to have a positive association. In other cases, breads are the sides that round out and complete a meal, making what otherwise may have been a satisfactory but hardly delightful meal into a filling feast.
Also, there's just something innately satisfying about bread to the human palate. And it's been that way for more than 14,000 years, with the earliest known evidence of breadmaking dating back to around 12,000 BCE, per NPR.
Long story short, people universally love bread—but which restaurant chain serves the best bread? That leads to less consensus, but when we polled our readers, some favorites were immediately obvious.
Texas Roadhouse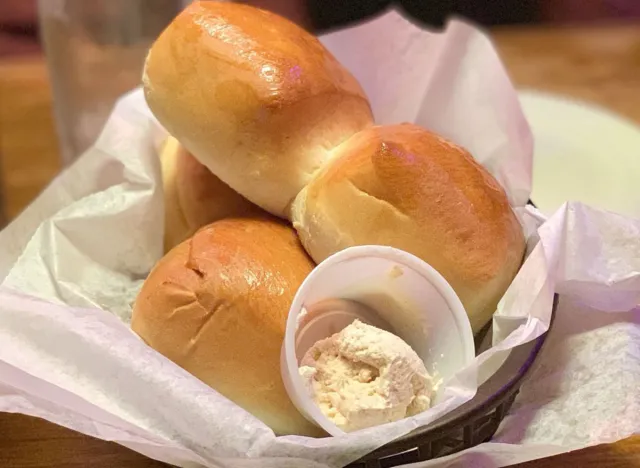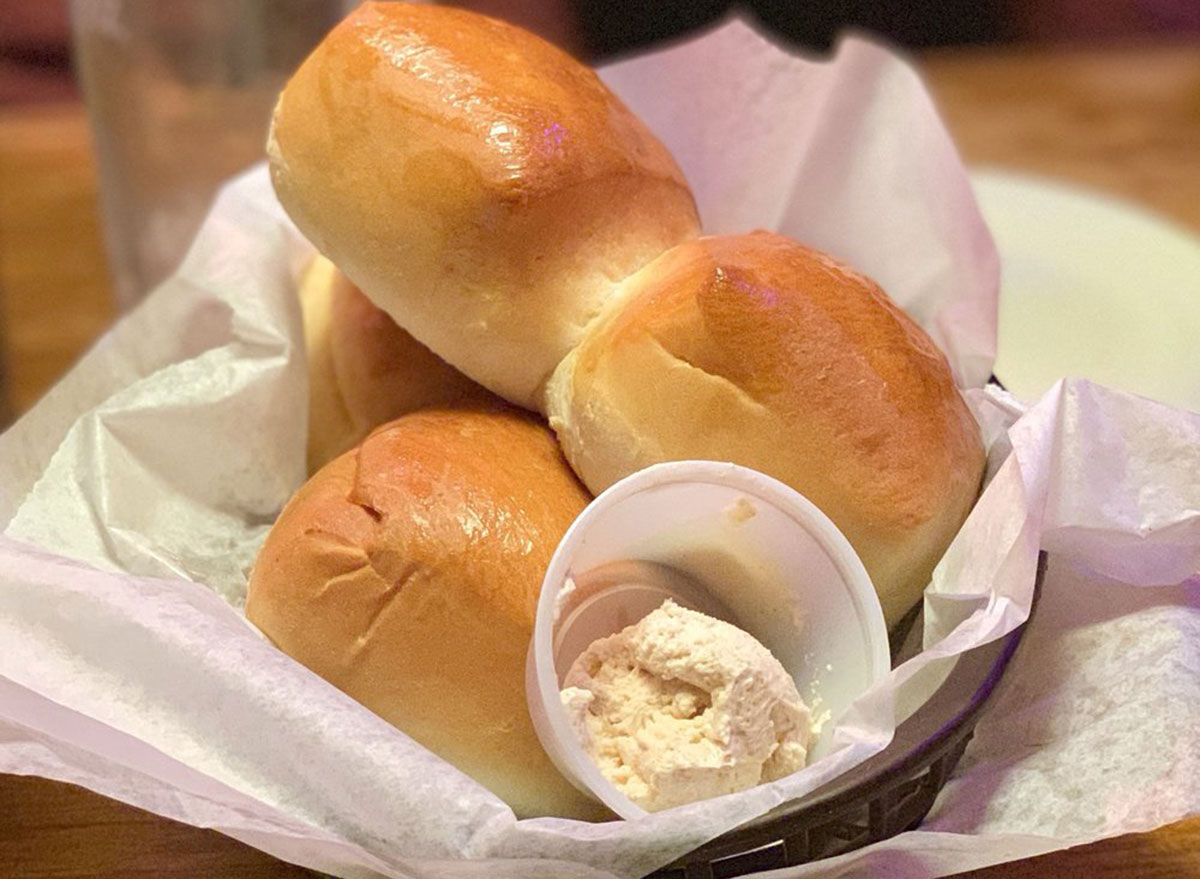 When ETNT put out a survey on social media asking "What restaurant chain has the absolute best bread in the world?" there were hundreds of responses, and every few responses pointed to Texas Roadhouse. This casual steakhouse has taken America by storm over the past three decades, and those rolls that are, per the chain's site, "baked fresh every five minutes and served with honey cinnamon butter," are a big reason why. The signature butter is even available in candle form, for true fanatics.
Red Lobster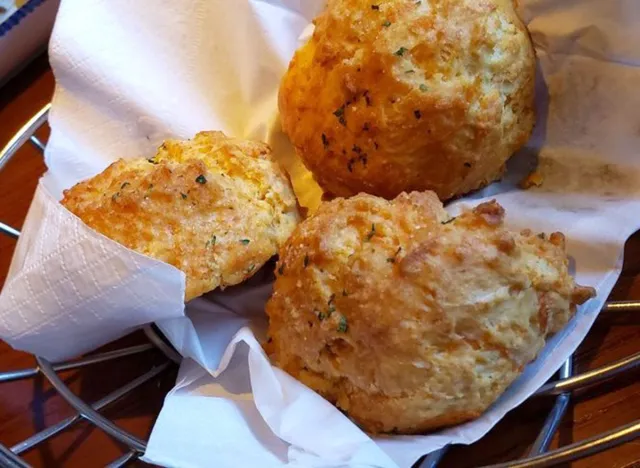 The second most-frequent comment on restaurant chain bread in the ETNT survey was from Red Lobster. The chain's Cheddar Bay Biscuits are celebrated far and wide and are so popular that they can even be purchased by the dozen in to-go boxes, and the biscuit mix can be bought from grocery retailers. They are the most popular menu item from this national chain.
Olive Garden
Lots of people have plenty of love for Olive Garden's breadsticks based on their own merit. One Redditor spoke more many when saying: "They are soft, buttery/garlic-y bread sticks. Not dry or hard in the least. They are the best thing about Olive Garden." But let's be honest: why do people really love Olive Garden breadsticks? Because they are endless, with diners served as many as they can eat.
Outback Steakhouse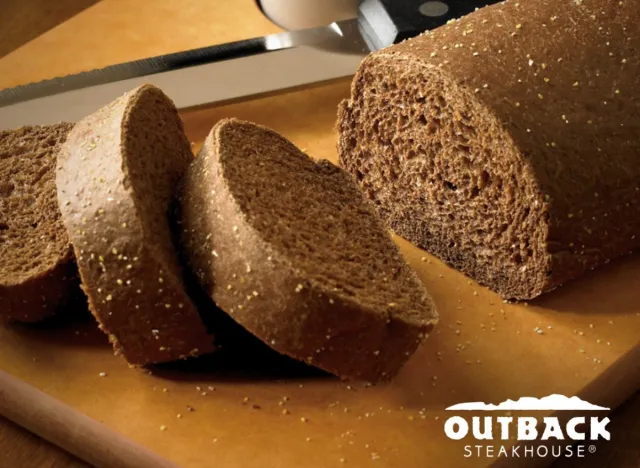 Texas Roadhouse is the primary breadwinner, if you will, among steakhouses, but many people love Outback's bread, too, as ETNT found in the poll. One respondent spoke for many when saying: "Outback's brown bread for sure!" And indeed, when chopped into thick pieces and slathered with butter, that brown bread is hard to beat.6254a4d1642c605c54bf1cab17d50f1e
Popeye's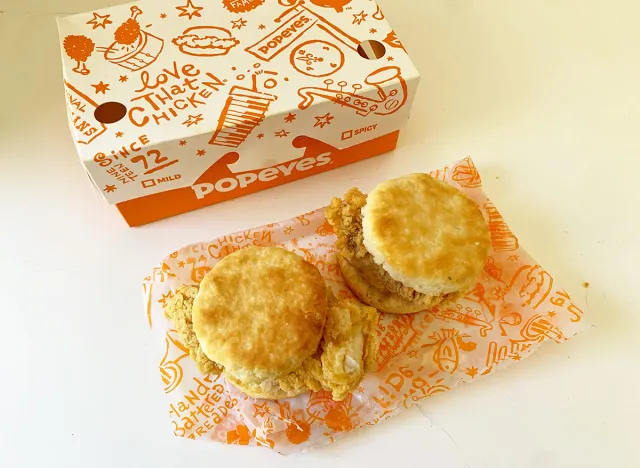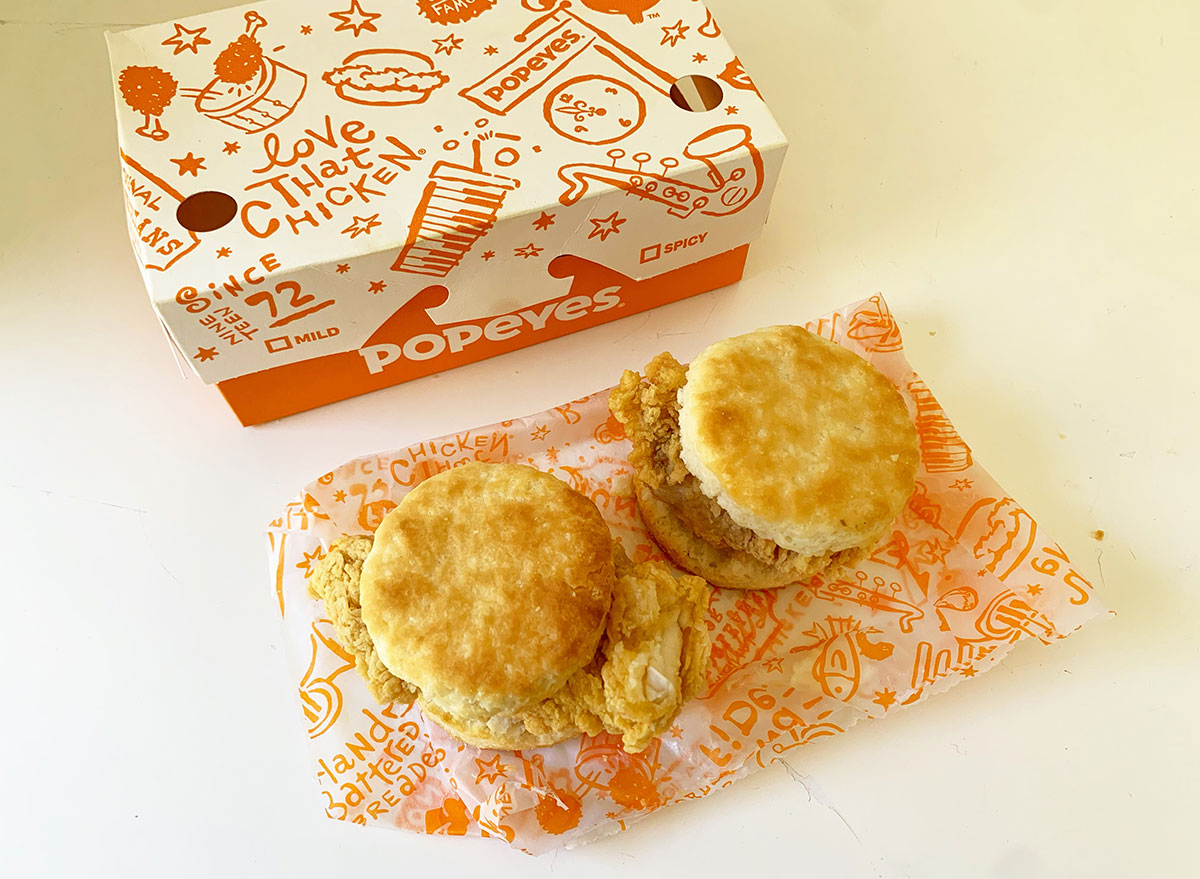 The internet abounds with love for Popeye's biscuits. One person spoke for many with an ode posted on Reddit which read in part: "To me they are perfect. They're warm, buttery, flaky, and should be the standard for all biscuits." Many, many others agreed.
The Cheesecake Factory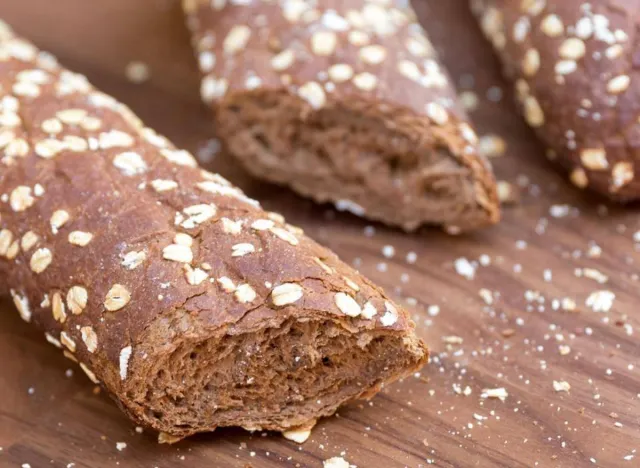 Before you get to the sumptuous apps, the oversized entrees, and the decadent desserts, you're going to be served some of The Cheesecake Factory's famed brown bread, a favorite among many who sounded off on Facebook. In fact, the bread is so popular that it can now be bought in stores in sliced loaf, roll, and baguette forms.
Bonefish Grill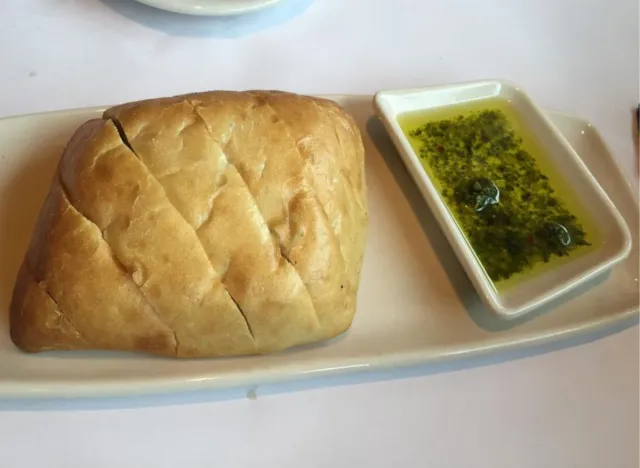 Bonefish Grill is not as large a chain as the others on our list, but with a presence in some 30 states and nearly a dozen locations in some states, no less, it's growing fast. And the hearty bread served with pesto dipping oil is a major reason why so many people love the place. We're willing to bet that, in a few years' time, Bonefish Grill will rank up with Red Lobster and the steakhouses in terms of customer-favorite breads.
Little Caesar's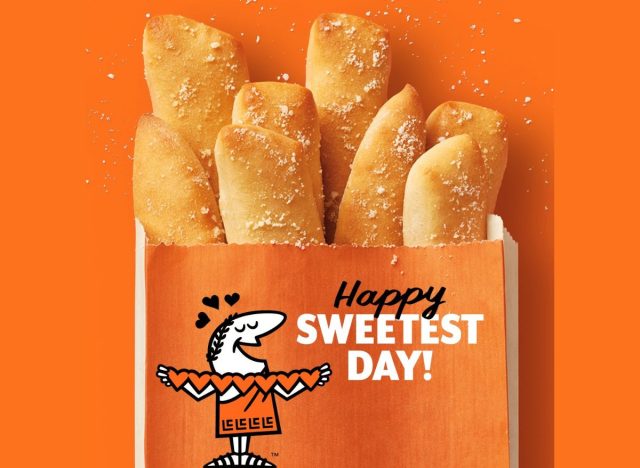 Perhaps a dark horse entry here, but there's actually a lot of love out there for the Crazy Bread from Little Caesar's. Maybe that's because you get eight breadsticks for less than four bucks? Just a hunch on our part. You can also opt for the stuffed crazy bread, which is a three-piece order of breadsticks stuffed with cheese.
Steven John
Steven John is a freelancer writer for
Eat This, Not That!
based just outside New York City.
Read more about Steven