The #1 Most Popular Order at Every Major Fast-Food Chain
You can't go wrong with these classic meals.
The U.S. has over 200,000 fast-food chain restaurants across all 50 states, IBIS World reports. Not only are there plenty of fast food options available, but Americans are also big fans. On average 50% of consumers say they eat fast food two or more times in a week, according to a recent Popmenu study. Suffice it to say that fast food is extremely popular and everyone has their go-to orders.
But just because fast-food restaurants are known for specific menu items—such as McDonald's Big Mac or Burger King's Whopper—that doesn't mean that the most well-known item is the brand's biggest seller. While you can probably guess Chick-fil-A's biggest seller, you might be shocked by what's pulling in the big bucks for Starbucks.
Here is the bestselling order at every popular fast-food chain.
McDonald's—Fries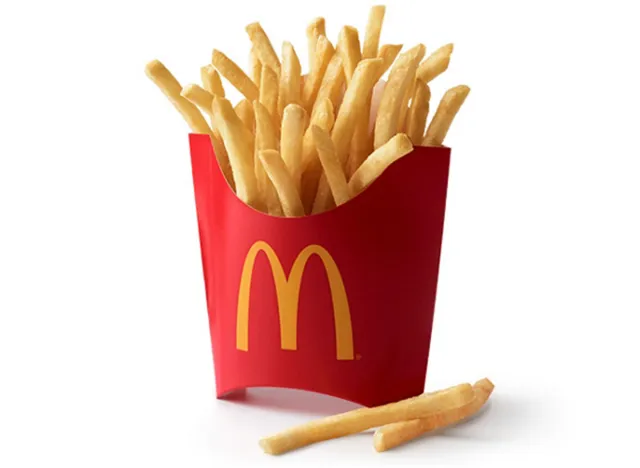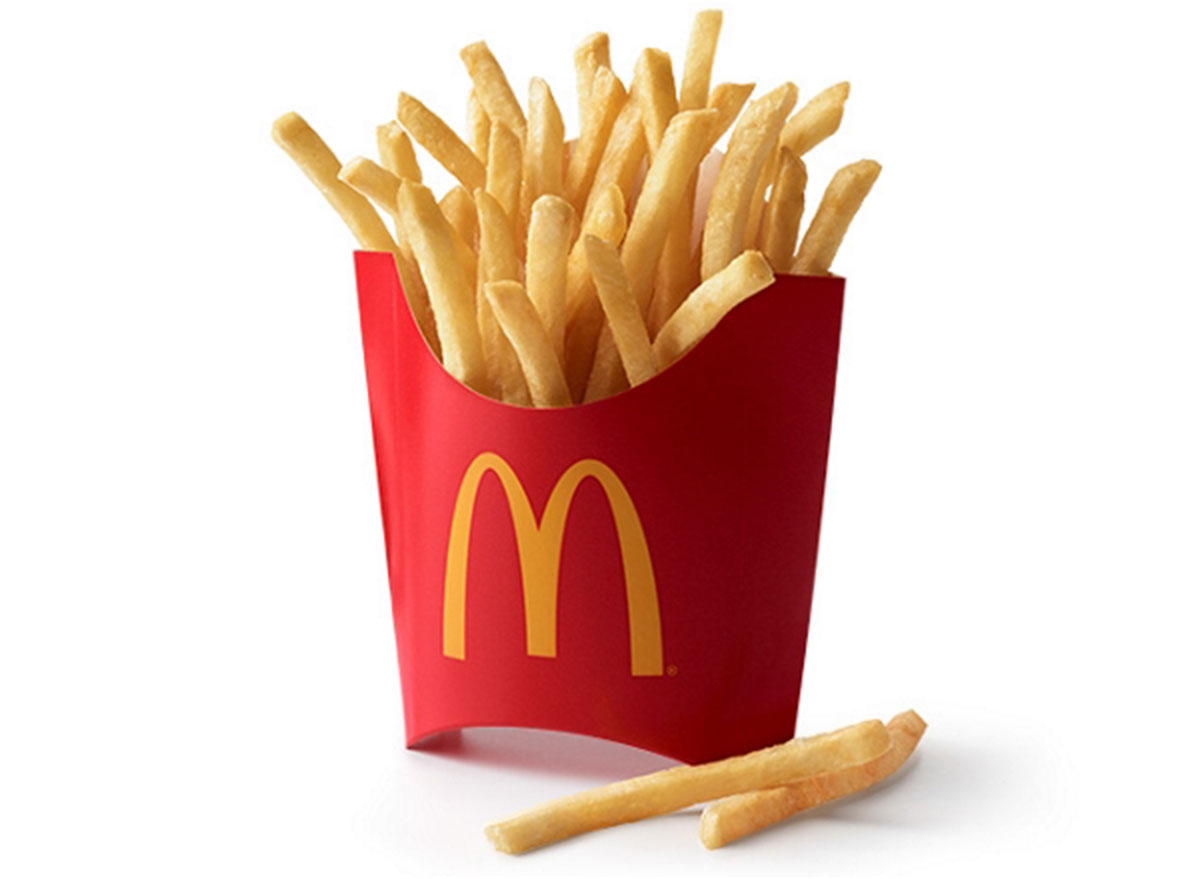 A McDonald's staple and preferred side to any and everything on the menu—the chain's legendary French fries. Customers and dedicated fans of the brand order fries the most and it's an all-time bestseller.
Starbucks—Cold Coffees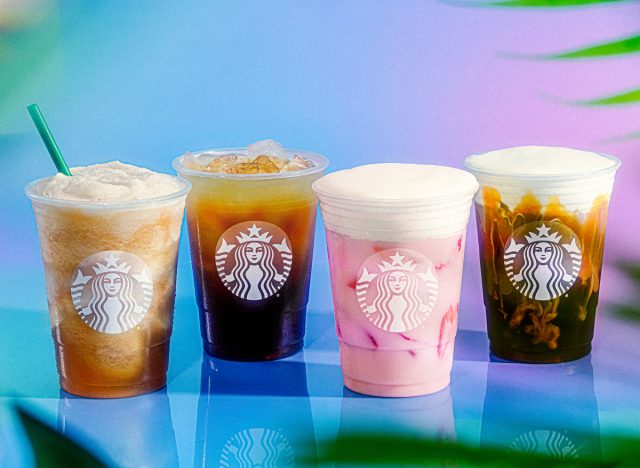 Starbucks is a tough one to narrow down, because according to a Starbucks representative, the coffee empire "[does] not share sales data for individual beverages so we can't share the #1 beverage sold at Starbucks. However, we can share that cold coffee remains popular with our customers," they explain, "76% of total beverage sales in US company-operated stores are cold beverages."
Arby's—Classic Roast Beef Sandwich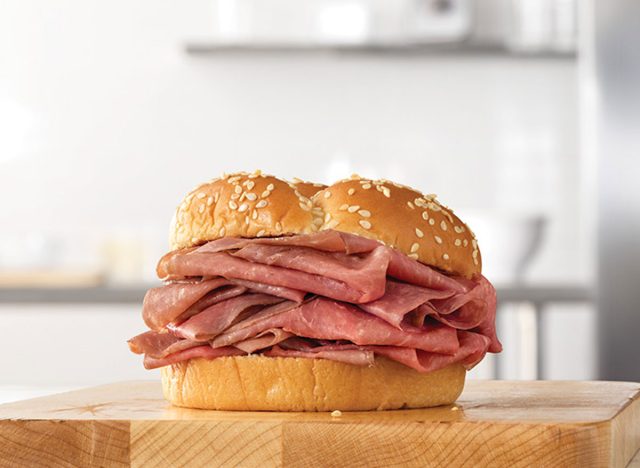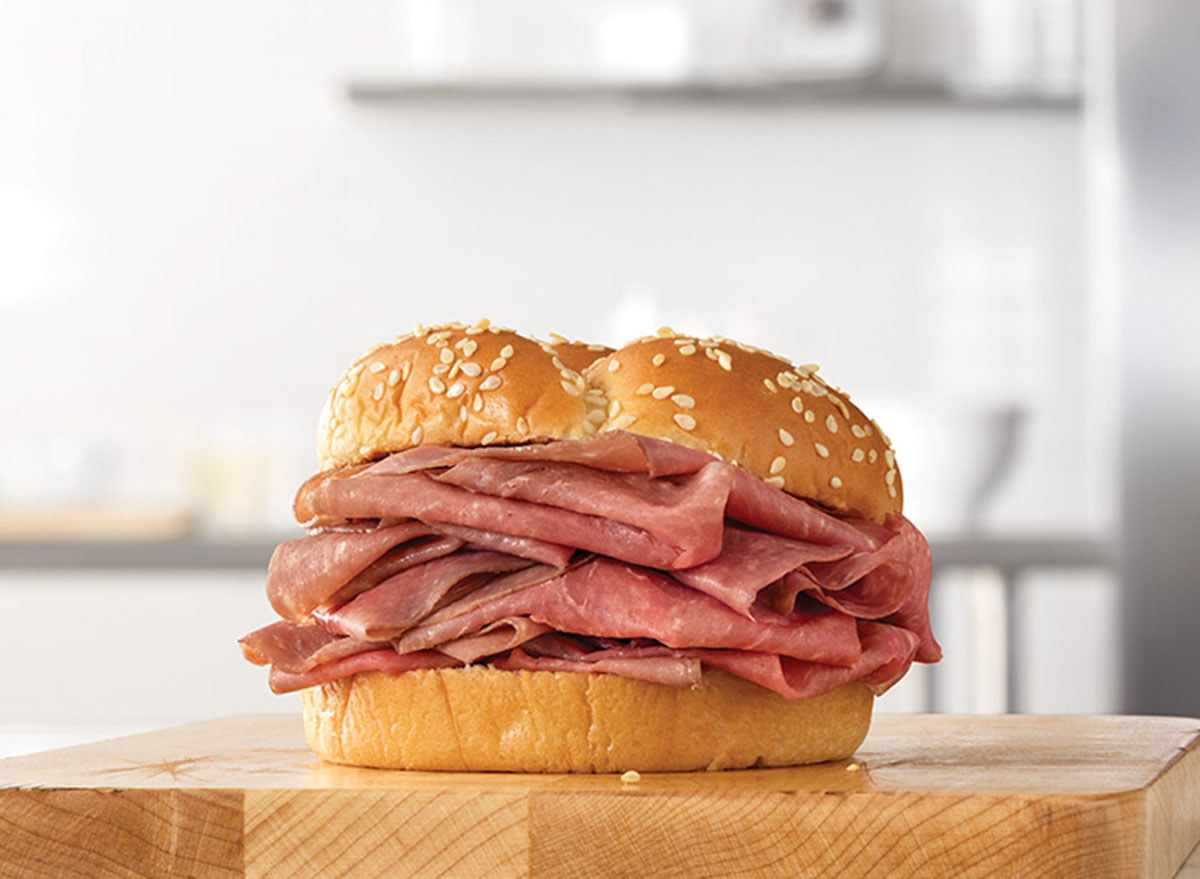 With little to no surprise, one of the sandwiches that Arby's is known for is its Classic Roast Beef and it's also the most popular menu item at the chain.
Chick-fil-A—Original Chicken Sandwich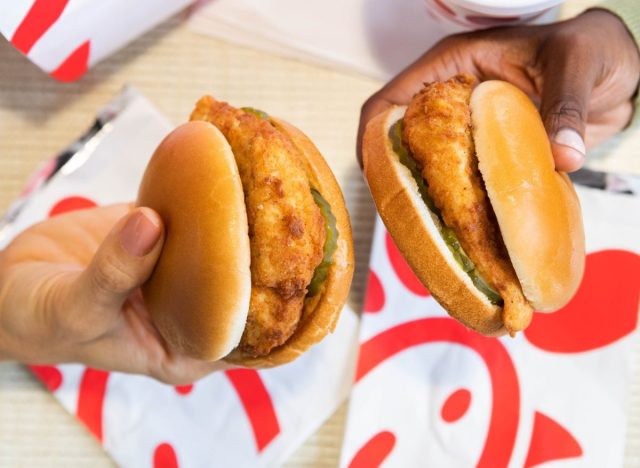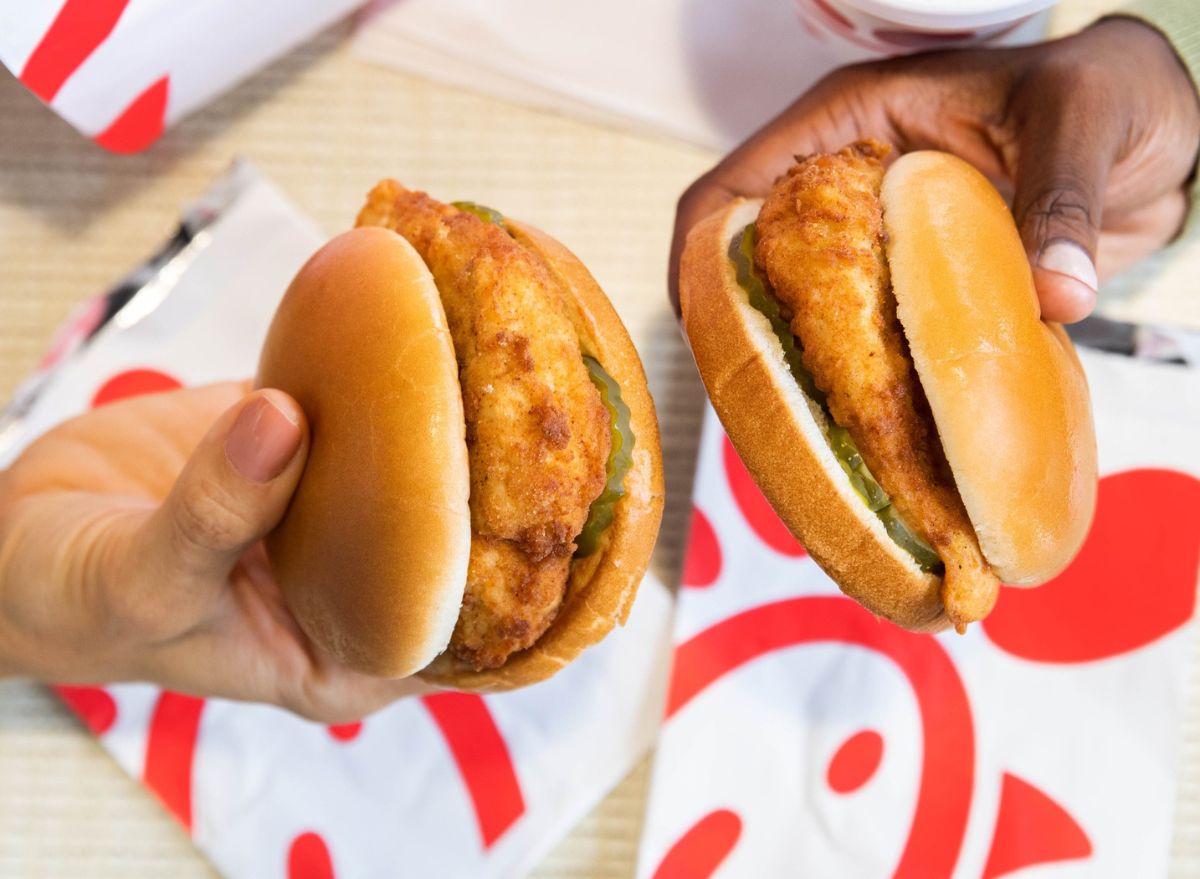 Every year Chick-fil-A puts together a list of the most popular entrées, in 2022, the chain reported it was without a doubt the Original Chicken Sandwich. It's been the top choice for customers nationwide for two years in a row now.
Burger King—The Whopper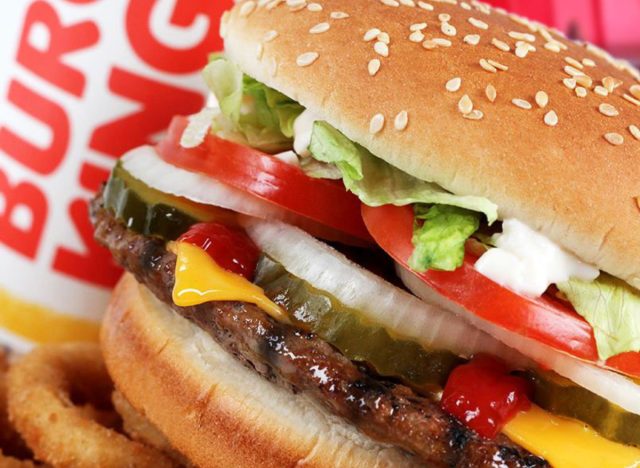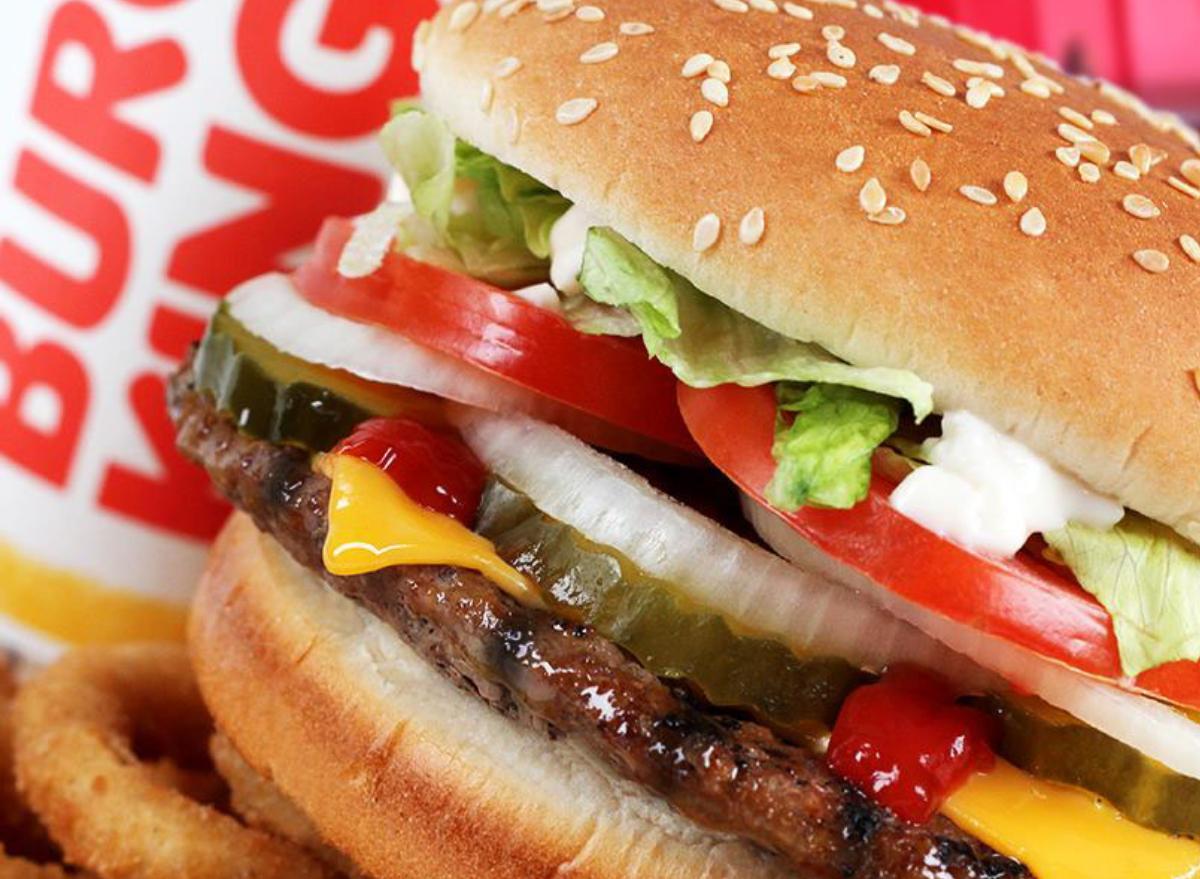 Above all else, Burger King knows how to make the iconic Whopper burger like no other! The well-known menu item is the most popular one fans are ordering. 
Subway—The All-American Club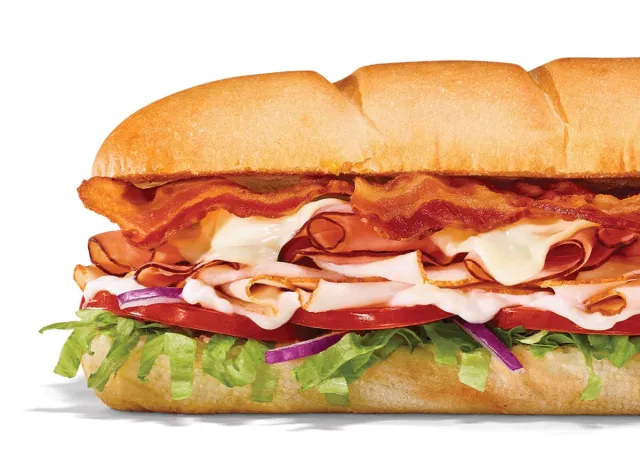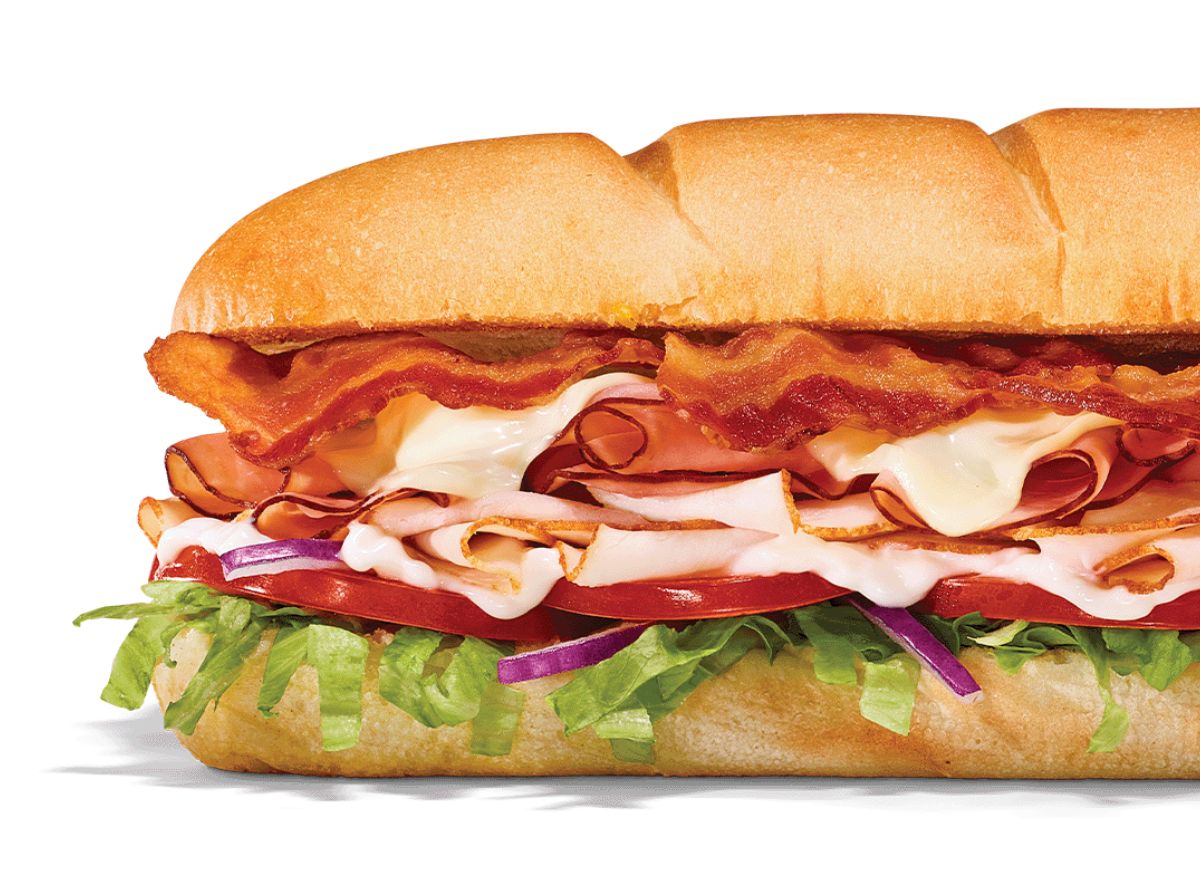 The All-American Club surpassed all the rest of the subs at Subway in 2022, Mashed writes. Subway posted to Instagram, ranking its Subway Series, and the sandwich took first place with a 24.7% order rate.
Pizza Hut—The Melts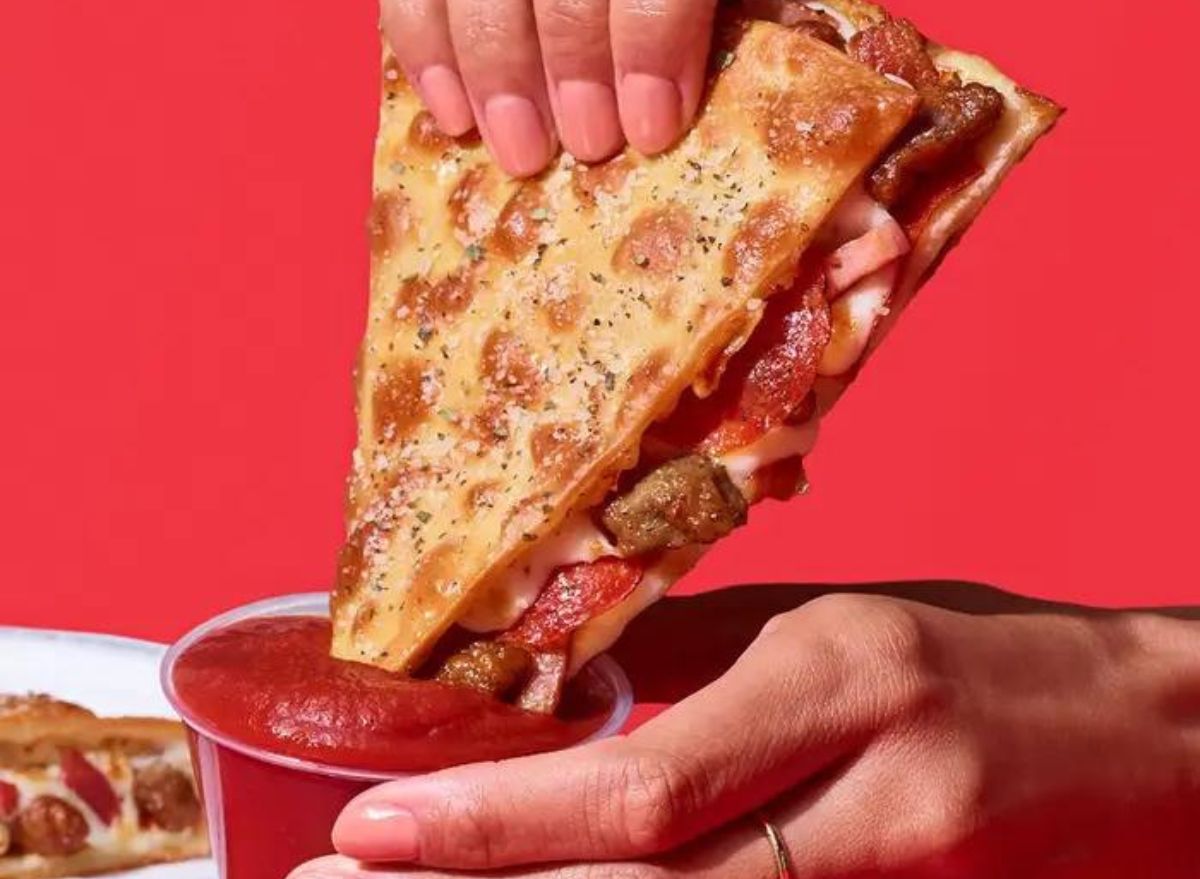 As reported this week by Fast Food Nutrition, Pizza Hut's most ordered menu item is the new Melts the chain recently introduced in 2022.
Taco Bell—Cruchwrap Supreme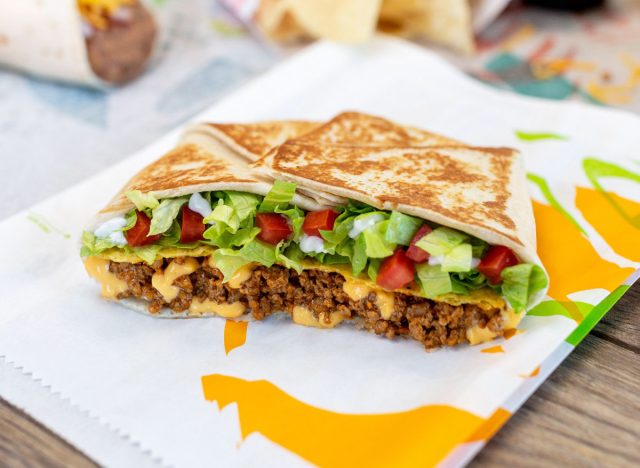 Taco Bell has a bunch of creative Tex-Mex menu items, but the one that customers reach for regularly is the Crunchwrap Supreme, Thrillist reports. In 2022, the Crunchwrap Supreme won favor in 70% more states than Quesarito, which is the second-best-selling menu item the chain has to offer.6254a4d1642c605c54bf1cab17d50f1e
Wendy's—Hot & Crispy Fries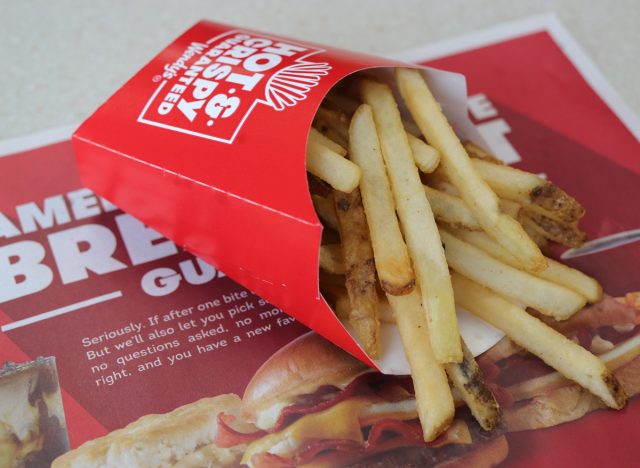 The Wendy's team confirmed that the most ordered menu item customers devour is the chain's Hot & Crispy Fries. These lightly salted, thin-cut, French fries can be ordered on their own or alongside one of Wendy's 100% real beef burgers!
Whataburger—No. 1 Whataburger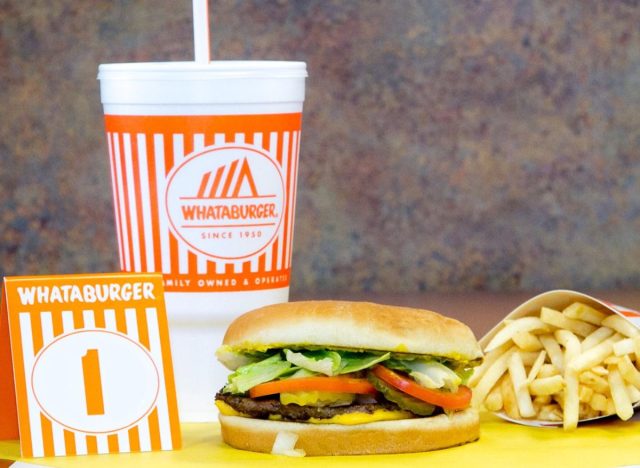 Not shockingly at all, the burger that is named after this legendary chain also happens to be the one customers can't get enough of! "Whataburger's most popular order is our #1, our namesake burger. It's prepared on a large, five-inch bun with a fresh 100% beef patty, tomato, lettuce, pickles, diced onions, and mustard, a Whataburger spokesperson told Eat This, Not That. But, "of course, all menu items can be made to order, just like you like it."
Panda Express—Orange Chicken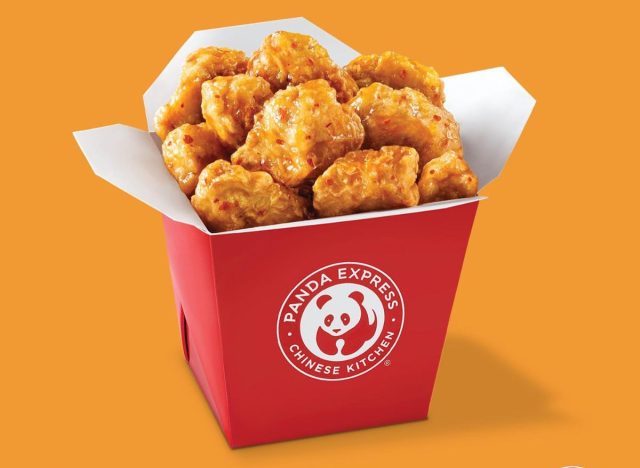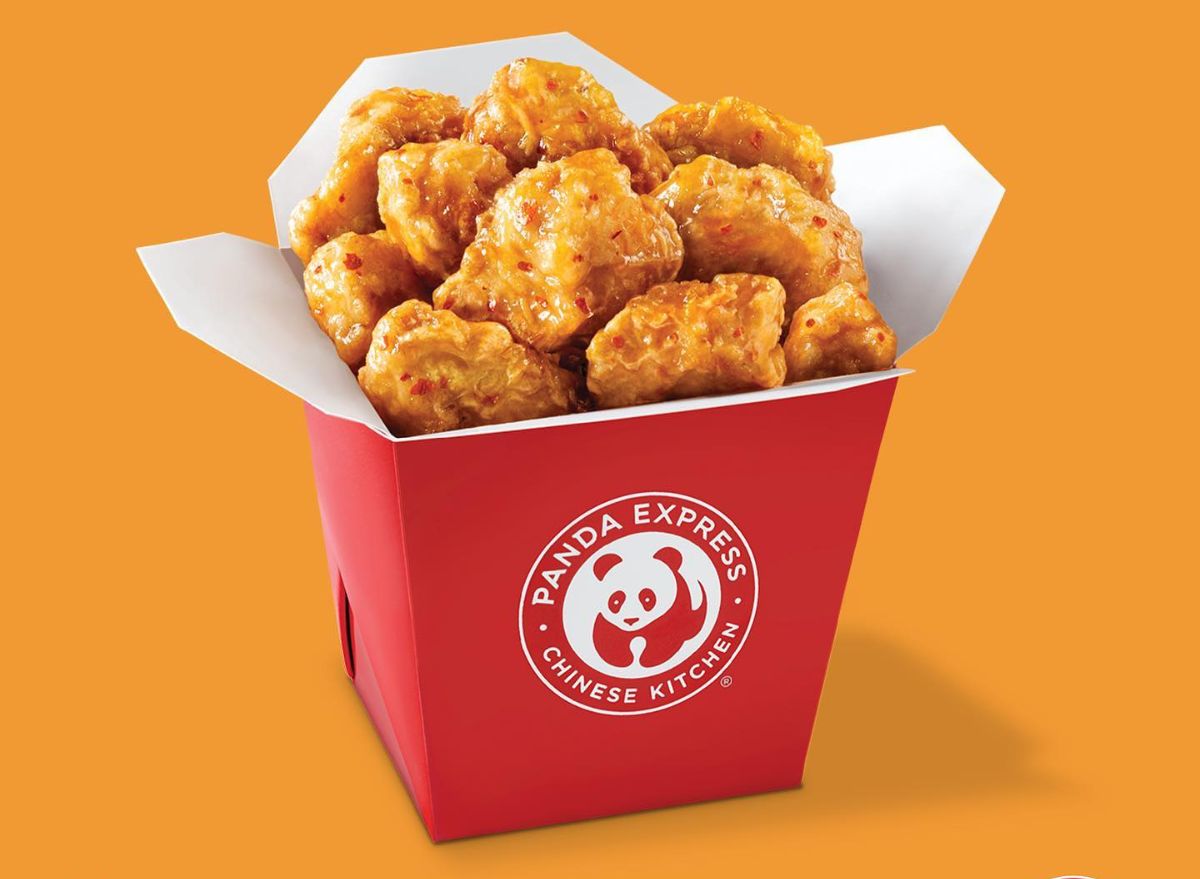 "Our #1 selling The Original Orange Chicken is our most popular order at Panda Express," a spokesperson explains, "In 2022, we sold more than 115 million pounds of Orange Chicken!"
And with the original orange chicken satisfying Panda Express fans for over 35 years, the brand has branched out even further to create new and unique takes on the popular food.
"Last year, in 2022, we launched our plant-based version Beyond The Original Orange Chicken entrée nationwide for a limited time. In September 2021, we introduced the Orange Chicken Sandwich at the Panda Express Innovation Kitchen in Pasadena, CA for a limited time and are planning to bring this dish to more locations this year."
Smashburger—Double Classic Smash / Smash Fries / Oreo Shake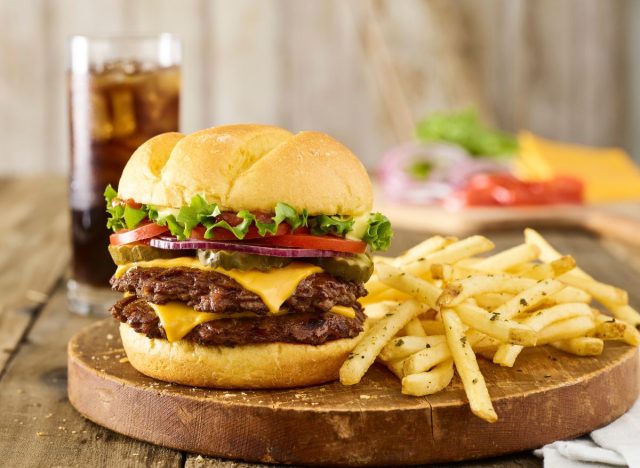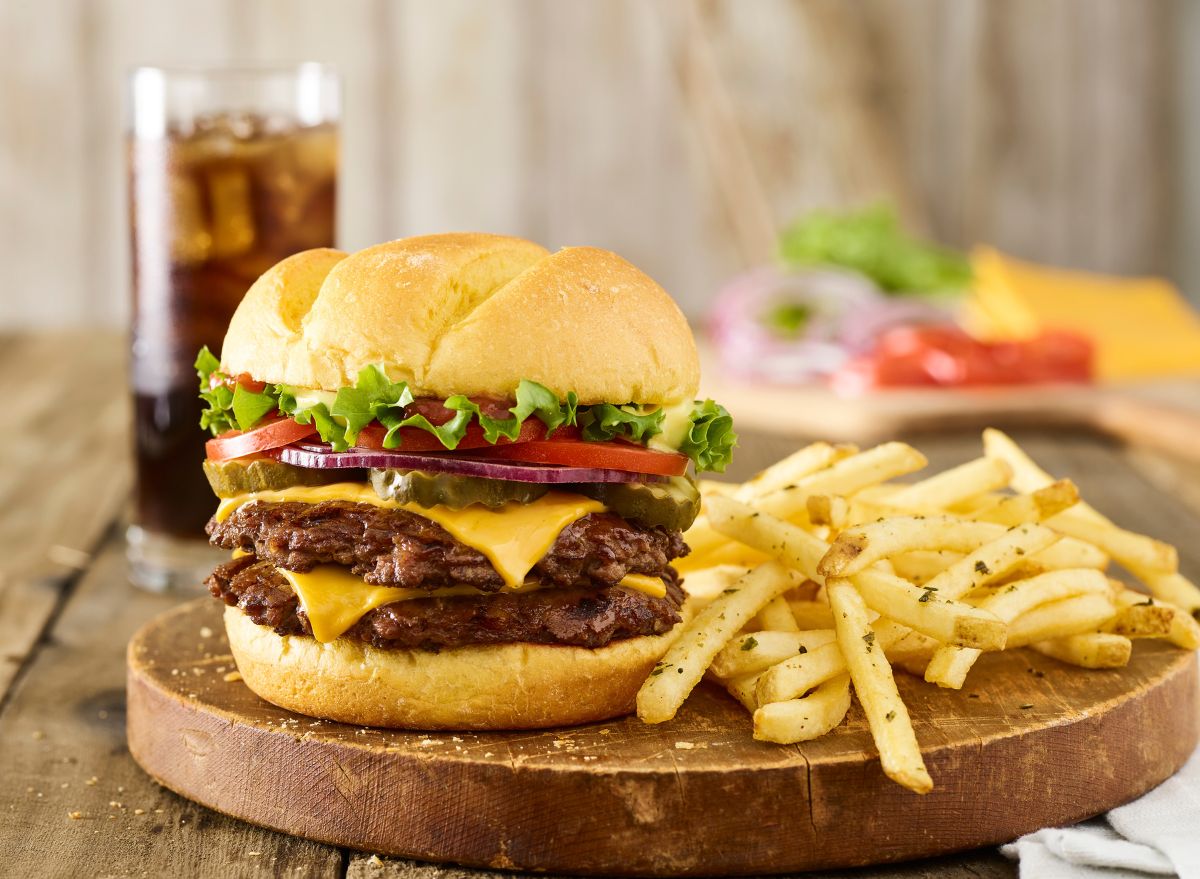 The most ordered main dish at Smashburger is the Double Classic Smash burger. Although, the chain also told Eat This, Not That! that customers' top choices in terms of popular sides and drinks are the Smash Fries and an Oreo Shake.
Little Caesar's—Hot-N-Ready Pepperoni Pizza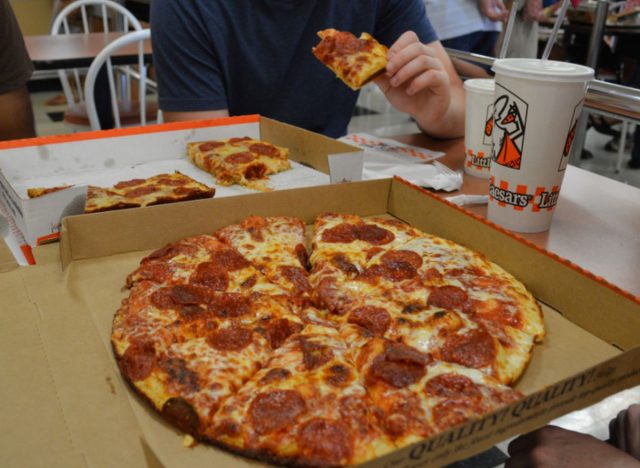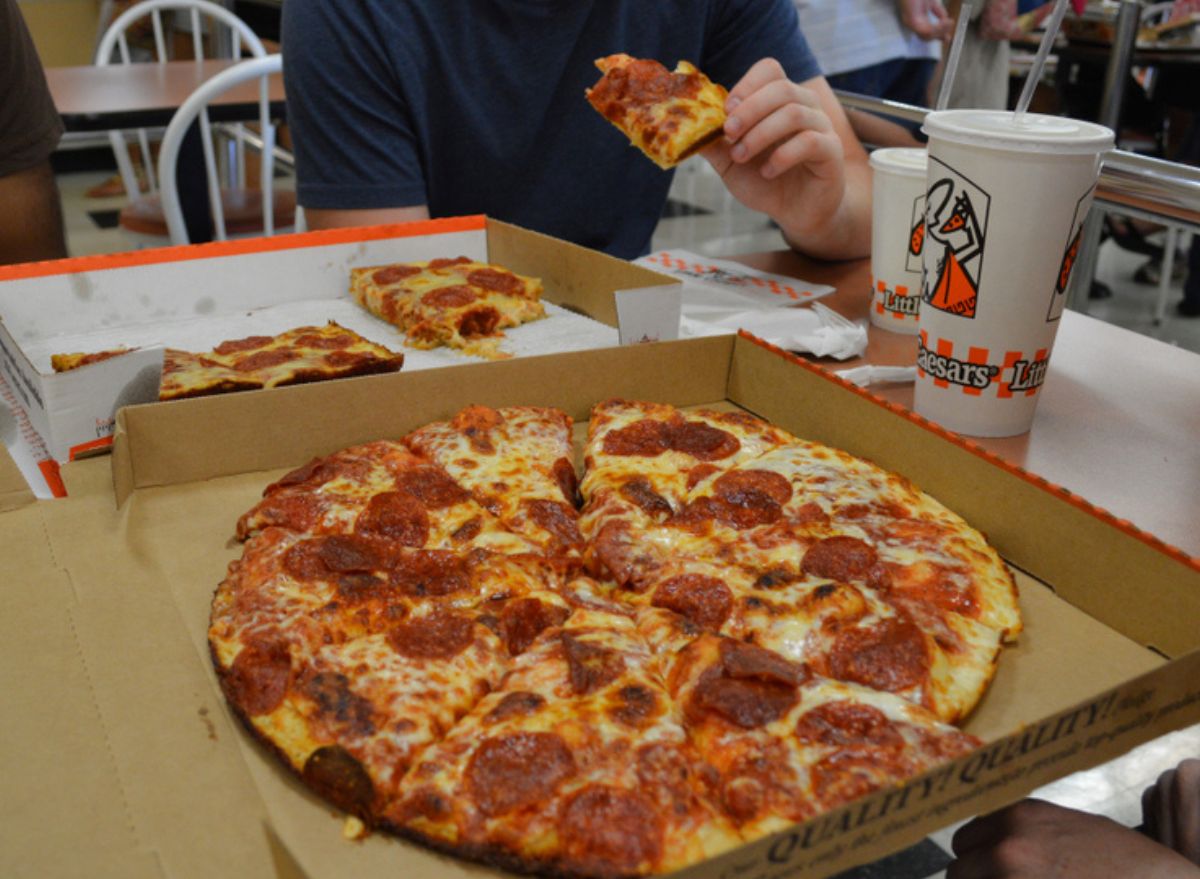 At Little Caesar's, the Hot-N-Ready Pepperoni Pizza is by far the most popular menu item the chain puts out. Fans of the quick and affordable pizza stop by for one topping, made to order, and never leave a piece go uneaten.
Jack in the Box—Classic Two Tacos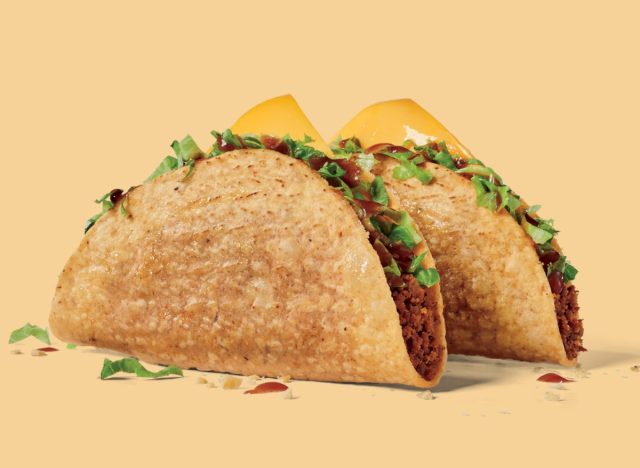 According to a Jack in the Box spokesperson, "to no surprise, Jack in the Box's most popular order is our classic two tacos! Our 2 crunchy tacos come with melty American cheese, shredded lettuce & our signature taco sauce. We currently offer 2 tacos for $0.99 exclusively on our Jack app or jackinthebox.com."
Long John Silver's—Fish & Shrimp Platter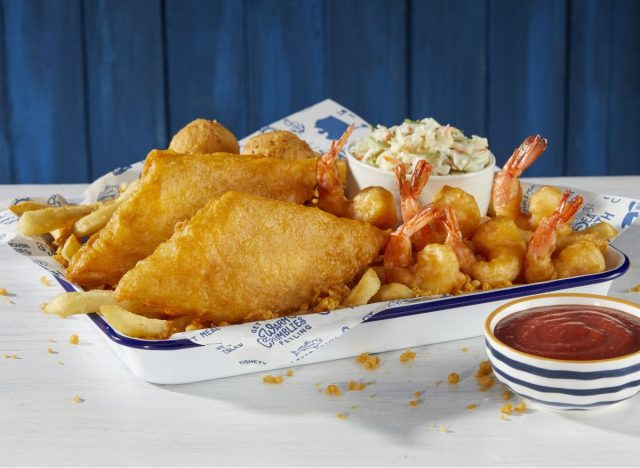 If you ever find yourself at Long John Silver's, know that the crowd-pleaser is a hefty fish platter. "Long John Silver's most popular item is the Fish & Shrimp Platter," a Long John Silver's Representative says, and it comes "with 2 pieces of wild-caught, hand-battered Alaska Pollock, 6 pieces of hand-battered shrimp, on a bed of Crumblies (bits of Long John Silver's signature batter), with 2 sides (most often French fries and Long John Silver's signature slaw), and 2 of Long John Silver's signature hushpuppies."
Raising Cane's—Box Combo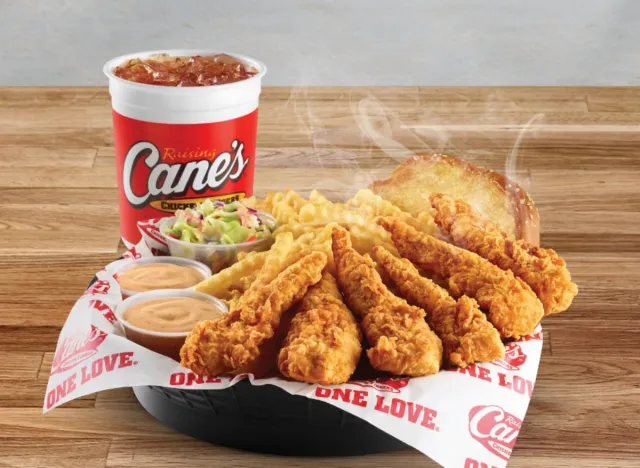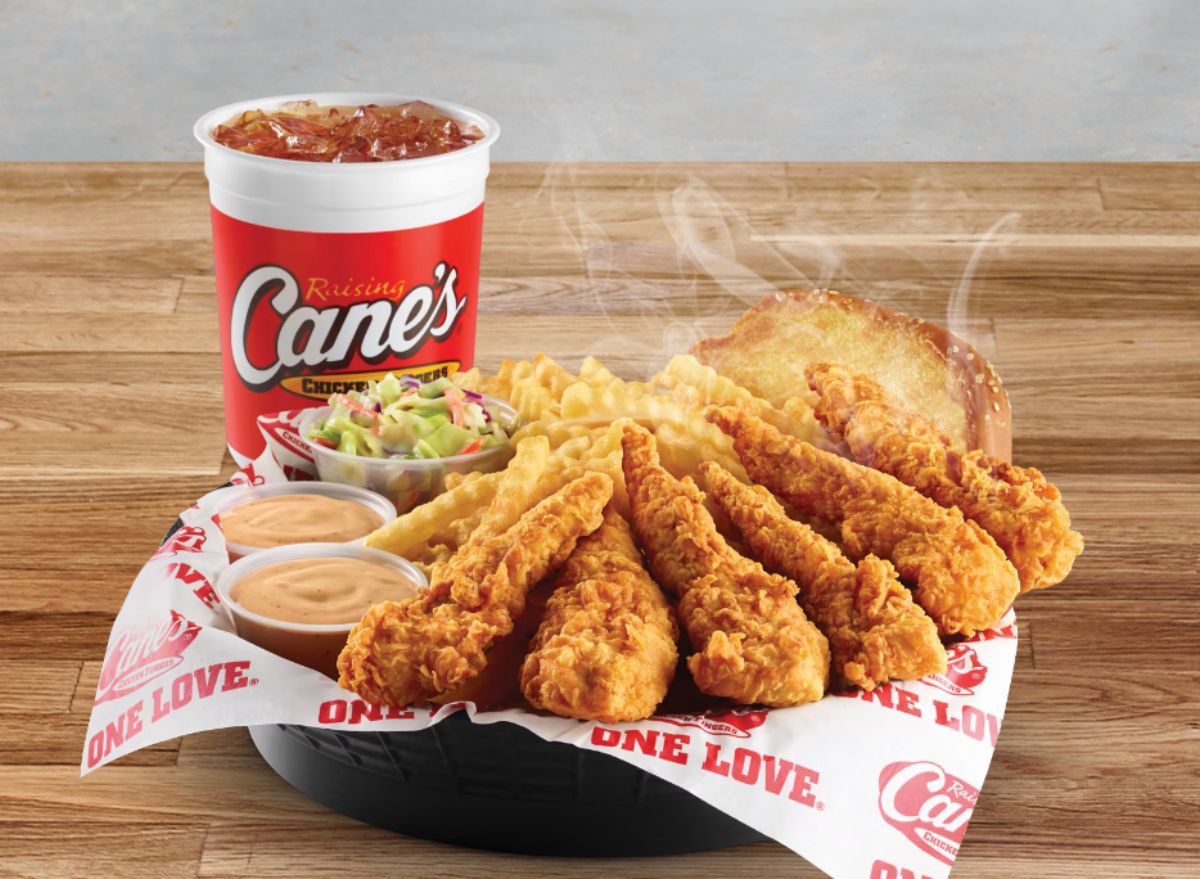 Raising Cane's specializes in chicken, chicken, and more chicken, therefore this one might not be a big revelation—except how to order it with the perfect modifications! "​​Our most popular order is our Box Combo with no coleslaw, extra fries, and extra Cane's Sauce," a Raising Cane's Spokesperson says.
Ben & Jerry's—Half Baked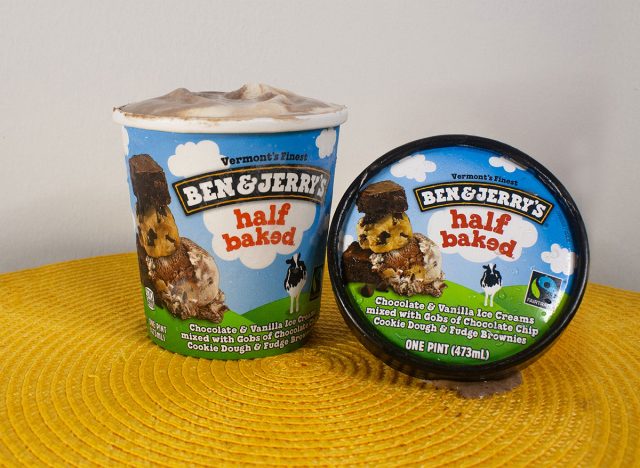 According to Ben & Jerry's report on the top 10 flavors of the year in 2022, Half Baked takes the cake! This flavor beat out the long-running classic, Chocolate Chip Cookie Dough.
Noodles & Company—Wisconsin Mac & Cheese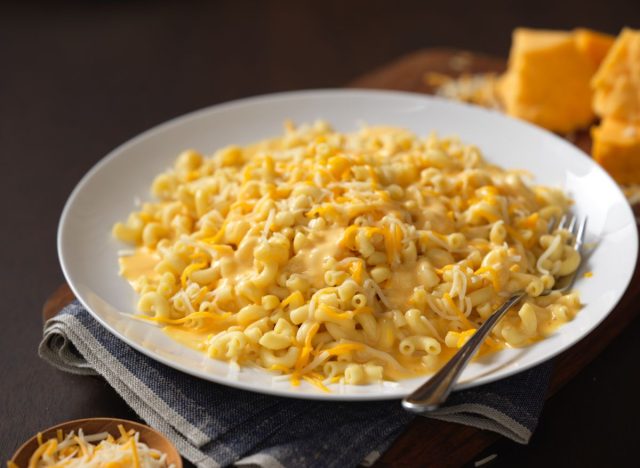 While this chain has a menu full of fun and creative pasta dishes, customers have kept it simple over the years with Noodles & Company's mac and cheese! "The Wisconsin Mac & Cheese has been the #1 best-seller at Noodles for almost 30 years," says a Noodles & Company representative.
Firehouse Subs—Hook & Ladder Sandwich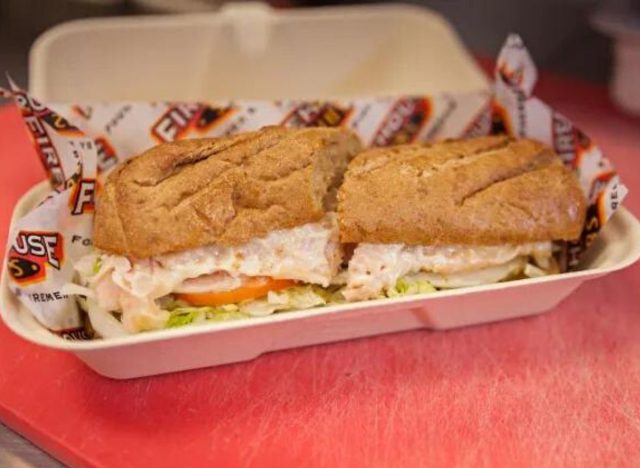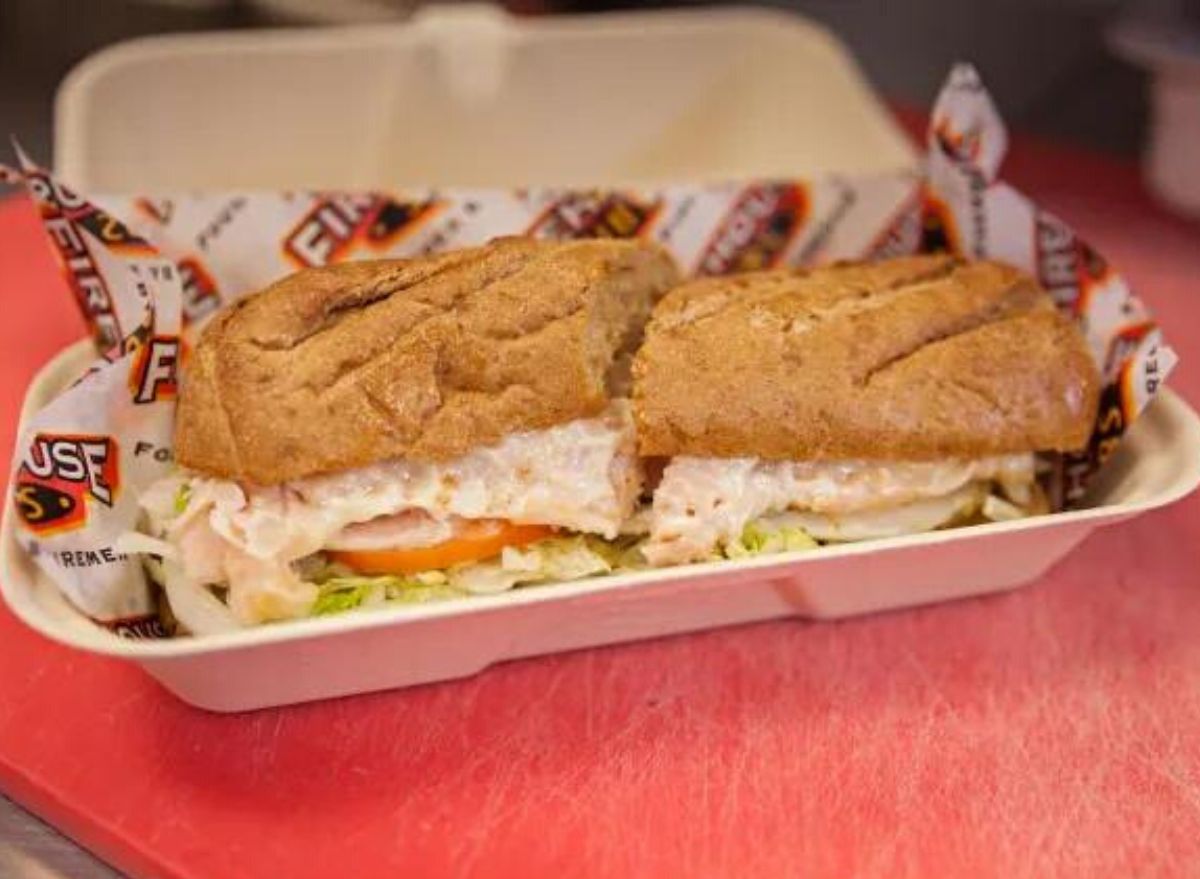 The Hook & Ladder Sandwich is the number one ordered sammy at the chain, "Our no. 1 selling menu item is the Hook & Ladder®, made up of smoked turkey breast, Virginia honey ham, and melted Monterey jack, served Fully Involved–loaded complete with mayo, deli mustard, lettuce, tomato, onion, and served with a fresh, kosher dill pickle on the side."
Boston Market—Half Rotisserie Chicken Meal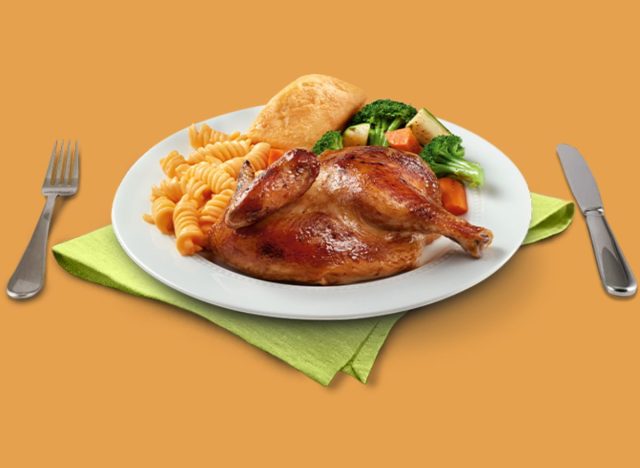 Homestyle, American comfort food is something Boston Market takes pride in. Loyal customers of the chain frequently go for the Half Rotisserie Chicken Meal, with a big ol' piece of chicken, two sides, and a sweet piece of cornbread.
Dairy Queen—OREO Blizzard Treat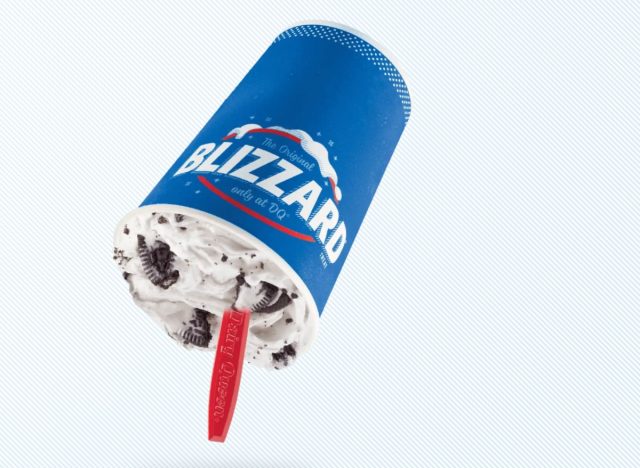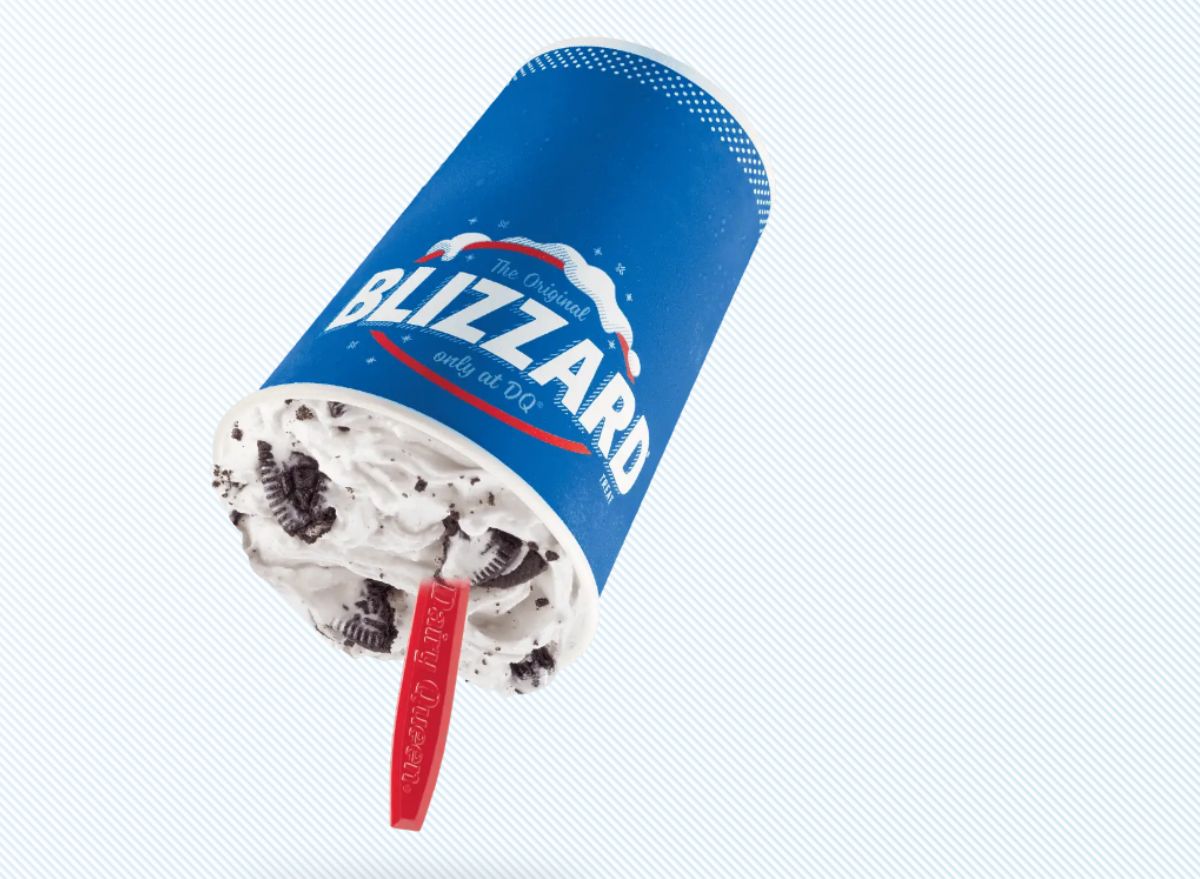 It's a rarity for fans of Dairy Queen to make a trip to a location and not get a blizzard! The chain reported its most popular menu item, constantly being ordered, is the OREO Blizzard Treat—filled with an endless stream of Oreo pieces and cookie flavors.
In-N-Out—Double Double Cheeseburger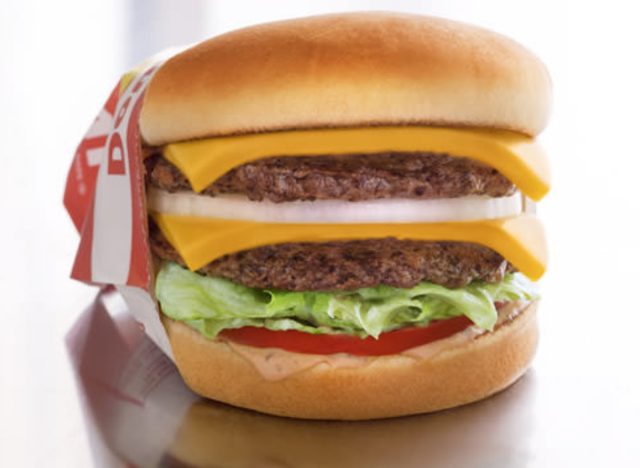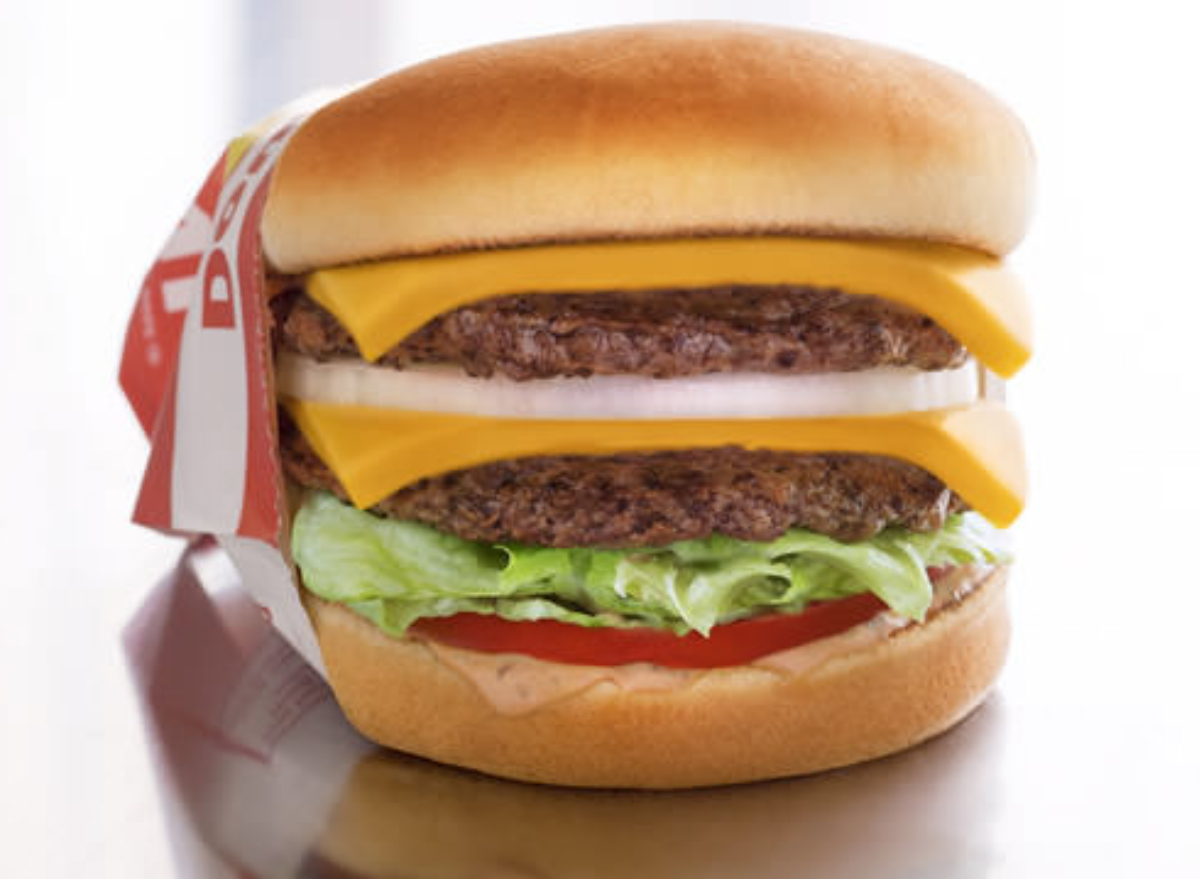 "Our Customers can order any of our burgers fresh and made just how they like it, but the Double-Double is the most popular," says the In-N-Out Spokesperson. This loaded burger is made with double meat and double cheese, and then gets layered with the chain's signature spread, freshly sliced tomato, and lettuce. "We always ask if you'd like onion, as well."
Jordan Summers-Marcouillier
Jordan Summers-Marcouillier was born and raised in San Jose, California and now works as a writer in New York, NY.
Read more about Jordan