5 Big Changes You'll See at Burger Chains This Year
From digital-friendly operations to robotic burger flippers, fast-food chains are keeping up with the times.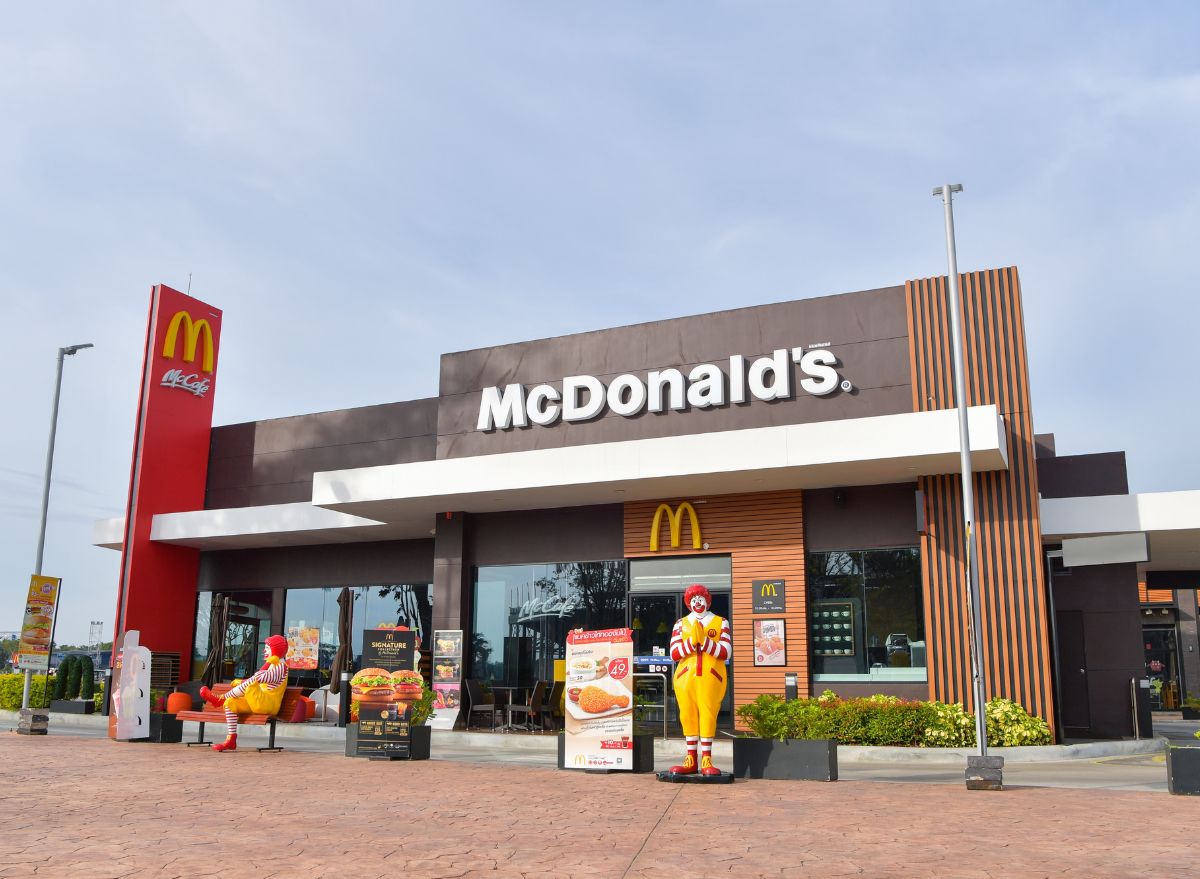 The product recommendations in this post are recommendations by the writer and/or expert(s) interviewed and do not contain affiliate links. Meaning: If you use these links to buy something, we will not earn a commission.
May is National Burger Month, but let's be real, hamburgers are in demand during any season. America is all about its beef. It's estimated we eat over 50 billion burgers per year!
Burgers may be a timeless classic when it comes to American cuisine, but that doesn't mean modern burger chains are stuck in the past. To keep pace in today's competitive, dynamic quick-service food sector, burger brands must constantly evolve.
While this has always been true to a certain extent it's especially so nowadays. Between the ongoing return to normalcy post-COVID and the recent AI boom, the entire restaurant industry is very much in a state of flux. Customers have never been harder to predict, and there's never been more food options to choose from or ways to order. Times are very much changing in the restaurant world, and burger brands are making major moves as a result.
The burger chains and restaurants of yesteryear used to be a place to throw birthday parties and after-school events, or just let the kids play in the ballpit for a little while. Patrons expecting an experience like that in 2023, however, may find themselves lost upon entering their local burger joint. The name of the restaurant game these days is efficiency, and many brands are prioritizing function over fun.
Let's take a look at five of the biggest changes you'll see at burger chains this year.
AI at the drive-thru
You can still expect a friendly voice to greet you at the drive-thru—but it may not be a human voice. Numerous burger chains have begun implementing and testing AI at drive-thrus—to varying results. McDonald's AI rollout has been met with more complaints than compliments, but White Castle's "Julia" AI system has been a big success for the chain.6254a4d1642c605c54bf1cab17d50f1e
While only in place at three White Castle locations so far, company leadership say the tech, capable of taking and processing orders from drive-thru customers, can be implemented quickly across other locations.
"Julia just went on the night shift." a White Castle employee recently told Michael Guinan, White Castle's VP of operations services, "Oh my God, she just kept taking orders." Restaurants of all kinds and sizes are struggling right now to find crew members, and AI systems like Julia help carry the workload for everyone.
"Let's call it what it is," Mr. Guinan added. "We are struggling to get enough labor on the floor. Julia is not taking a job away from anyone."
This month Wendy's announced an ambitious partnership with Google Cloud aimed at "revolutionizing the drive-thru experience with artificial intelligence." The new Wendy's Fresh AI is set to debut next month in Columbus, Ohio and will be capable of holding conversations with drive-thru customers, understanding custom, made-to-order requests, and answering frequently asked questions.
Smaller, digital-centric interiors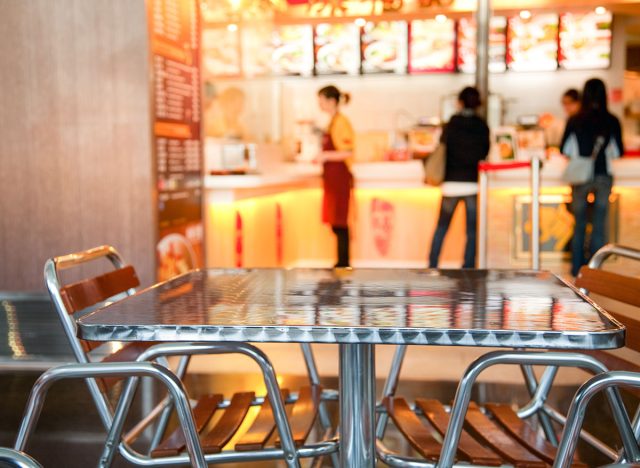 The pandemic saw consumers shift overwhelmingly toward delivery and pick-up. Cooped up at home due to lockdowns, countless people became accustomed to ordering their meals online or via brand/third-party apps. While dining rooms are once again open for business today, they're just not seeing the same levels of pre-pandemic foot traffic. For instance, in 2022 an astounding 85% of fast food orders were placed to-go.
Burger brands are well aware of this fact, and believe consumers' preference for digital is here to stay. Countless burger brands are opting for smaller, sleeker locations that prioritize digital, delivery, and customers on the go. Wendy's recently announced " Global NextGen" restaurant design perhaps best exemplifies this industry-wide shift.
The new Wendy's design features a dedicated pick-up window just for delivery drivers, an interior pick-up shelving area for pick-up orders, a galley-style kitchen setup, and the latest in next-generation technology. The first of these new locations, capable of handling 400 times more digital orders than older Wendy's restaurants, is set to open this year in New Albany, Ohio.
"That means front counter and pick-up window teams can slide between positions easily throughout the day," said Deepak Ajmani, U.S. chief operations officer for Wendy's. "From the use of technology and automation to the location of equipment, everything is designed to cut out unnecessary labor costs and reduce the number of steps or minutes that crew members need to deliver Wendy's orders to our customers while creating better returns for our franchisees."
McDonald's is also embracing digital and minimalist design as well. The #1 burger chain in the world recently opened its first restaurant with no dining room at all focusing solely on delivery and pick-up. Meanwhile, Shack Shack has quietly made digital ordering kiosks an integral part of its business model and unit design; the burger brand hopes to have kiosks installed at every Shake Shack by the end of this year.
Robots behind the grill
Even if you manage to avoid automation while placing your order, there's a good chance your meal will be prepared by a robot nowadays. More and more burger chains are turning to robotic burger flippers to increase unit efficiency.
Founded over 100 years ago, White Castle has always been something of a trailblazer in the fast food industry, and the chain is continuing that tradition this century by embracing robotics in their kitchens. The burger chain announced a partnership with Miso Robotics around three years ago, and since then the 'Flippy' fryer station model has been installed at 10 White Castle locations. That's just the beginning; the latest 'Flippy 2' model is set to enter 100 White Castle units
Flippy 2 is even more intuitive and automated than its predecessor, allowing for a seamless cooking process and easier experience for human crew members. Besides just flipping burgers at the fry station, Flippy 2 also features a convenient "AutoBin" system for lower volume or specialty menu items like onion rings and chicken tenders. Importantly, this latest model can also perform over twice as many food prep tasks (basket filling, emptying, etc.) as the earlier model. To be clear, Flippy 2 is far more than a stove on autopilot. Thanks to AI vision product identification, Flippy 2 knows exactly what types of foods it is handling and cooking. All in all, the model represents a closed-loop system capable of doing its part in the kitchen entirely on its own without any human intervention.
West Coast burger chains Jack in the Box and CaliBurger have also begun testing Flippy 2 models in select locations.
Innovative new menu items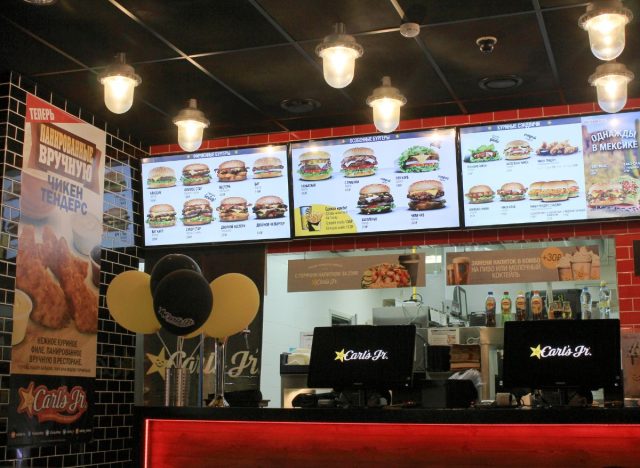 Of course, all of the latest technology in the world won't make up for subpar food. At the end of the day, the quick-service dining industry is still about food at its core, and burger chains are constantly reinventing their menus to stay relevant.
Take McDonald's for example. Even the most successful burger brand ever isn't resting on its laurels. Just last month the Golden Arches announced an ambitious new initiative aimed at serving customers the "hottest, juiciest, and tastiest burgers yet." Some of Mickey D's oldest and most well-known burgers (the Big Mac®, McDouble®, classic Cheeseburger, Double Cheeseburger, and Hamburger) will be getting small but significant improvements this year.
Per McDonald's press release, the new look burgers will feature softer buns toasted to a golden brown, perfectly melted cheese, juicier, caramelized flavor profiles gained from adding white onions to the patties while they're still on the grill, and even more tangy Big Mac sauce. Speaking of the Big Mac and its coveted, secretive sauce, for a limited time only Mickey D's is now selling Big Mac Sauce on the side in dip cups for the first time ever (only available via the McDonald's app).
Mickey D's is far from the only burger chain thinking outside the box this year in terms of menu items. White Castle recently brought back the 1921 Slider featuring Ghost Pepper Cheese.
In the mood for something more gourmet? Shake Shack released an entire white truffle menu earlier this year including a White Truffle Burger and a White Truffle 'Shroom Burger.
Ghosting ghost kitchens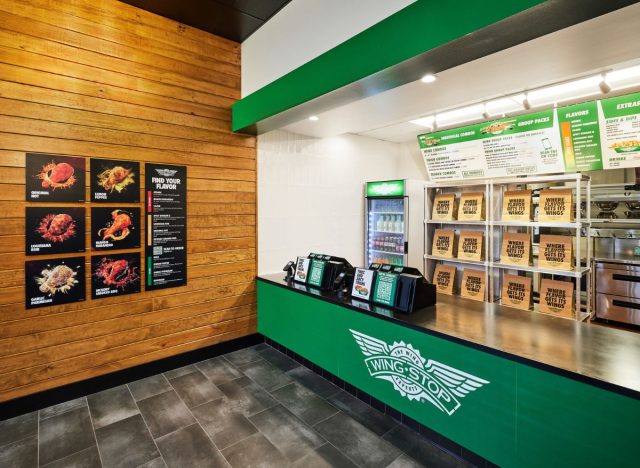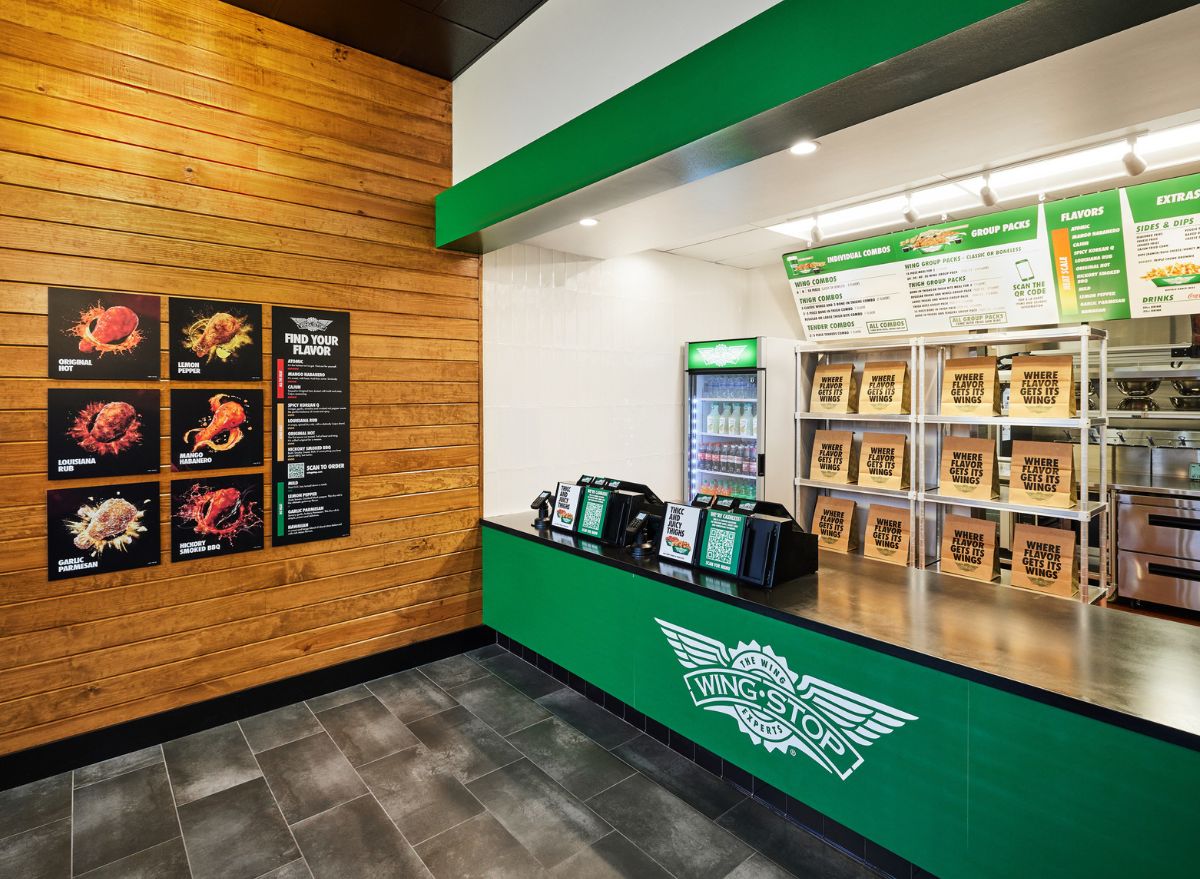 Not every trend from the pandemic is showing staying power. Fueled by third-party delivery apps and millions of hungry people stuck at home, ghost kitchens exploded in popularity during the pandemic. Ghost kitchens feature no actual store-front and serve delivery orders only.
Back around 2020-2021, ghost kitchens appeared poised to make up a major part of the food delivery future. In response, numerous major fast-food chains announced partnerships with emerging ghost kitchen startups.
One of the first was Wendy's, announcing ambitious plans in 2021 to open as many as 700 ghost kitchens by 2025. Fast forward to last year, however, and that projected number fell considerably to 100-150 ghost kitchens instead.
Most recently, Todd Penegor, Wendy's CEO, had this to say in March 2023 regarding ghost kitchens: "We do not envision that delivery kitchens will be a large element of our growth trajectory moving forward. We believe our efforts are better spent driving more access to the Wendy's brand through our global next-gen design."
Meanwhile, burger chain BurgerFi had also been engaged in a pilot ghost kitchen program that stretched across 12 cities throughout the summer of 2022, but a company rep confirmed to Nation's Restaurant News earlier this year the project is now over.
John Anderer
John Anderer is a writer who specializes in science, health, and lifestyle topics.
Read more about John