14 Healthy Cheat Meal Ideas
Get inspired by Instagrammers' fun and indulgent cheat meals.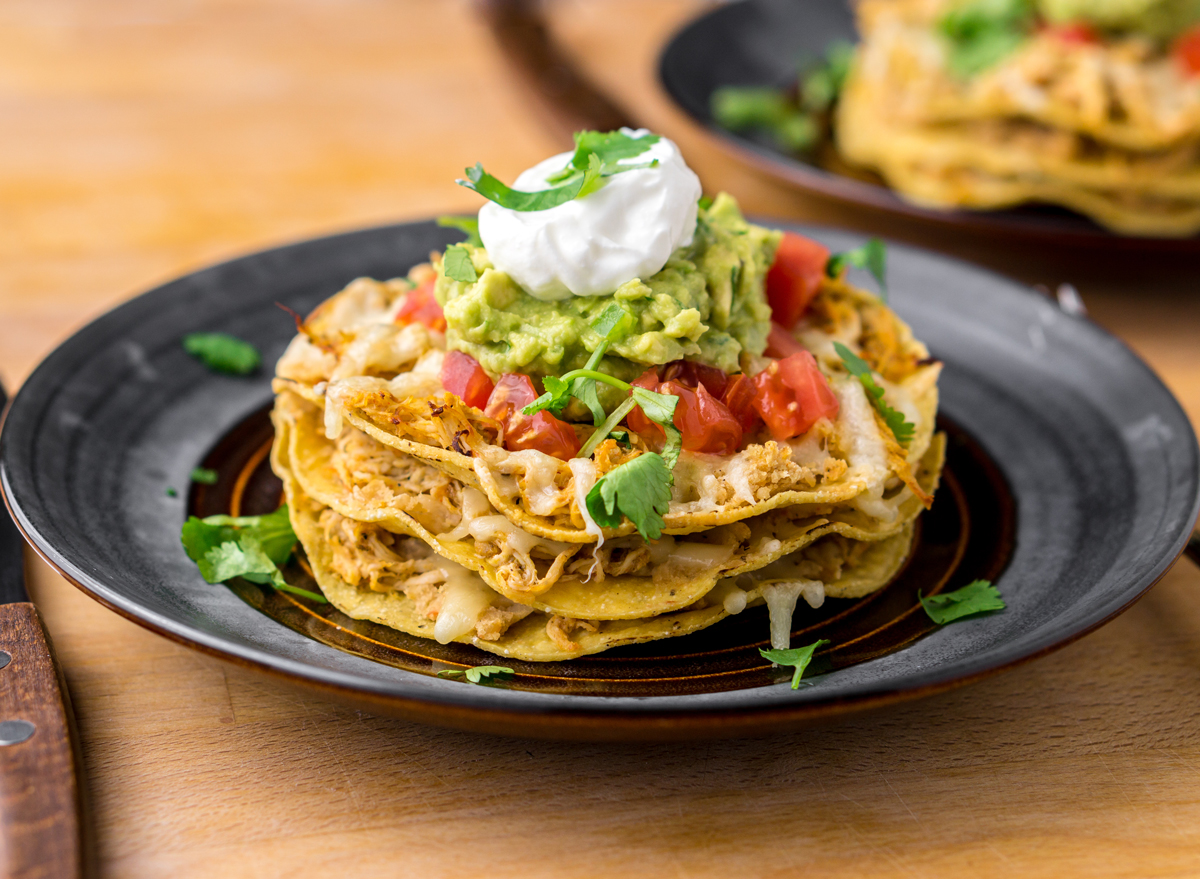 Sticking to a diet isn't easy. Whether you're going paleo, low-carb, or low-fat, every person craves what they can't have. That's exactly why many nutritionists and personal trainers recommend the occasional cheat meal. While "cheating" implies sinning, going off your virtuous routine once per week can actually help you stick to your goals. Get inspired by these Instagrammers who posted on the #CheatMeal and #CleanCheat hashtags. They know how to make fun and indulgent healthy cheat meals that won't destroy their diet.
PIZZA WITH MEAT AND VEGGIES
Pizza gets a bad rap as the ultimate junk food, but it doesn't have to be. The basic ingredients all have great potential: Meat and cheese provide protein, and veggies add nutrients and fiber. Follow this lead and stick with thin crusts to cut down on calories, or look for whole wheat or gluten-free options. Instead of fattening pepperoni, go with turkey or chicken, drizzle on olive oil, and don't skimp on fat-burning veggies like spinach and Brussels sprouts.
Nothing feels as indulgent as wine and a cheese plate. You can create a great cheat meal with some healthier options. Start with high-quality cheeses from your favorite market. Throw in a few nuts and fresh fruits for added flavor, and avoid traditional cheese plate additions such as sugary jellies and high-fat meats. You can even throw in a glass or two of the #1 wine for weight loss.
CHICKEN PAD THAI WITH ZOODLES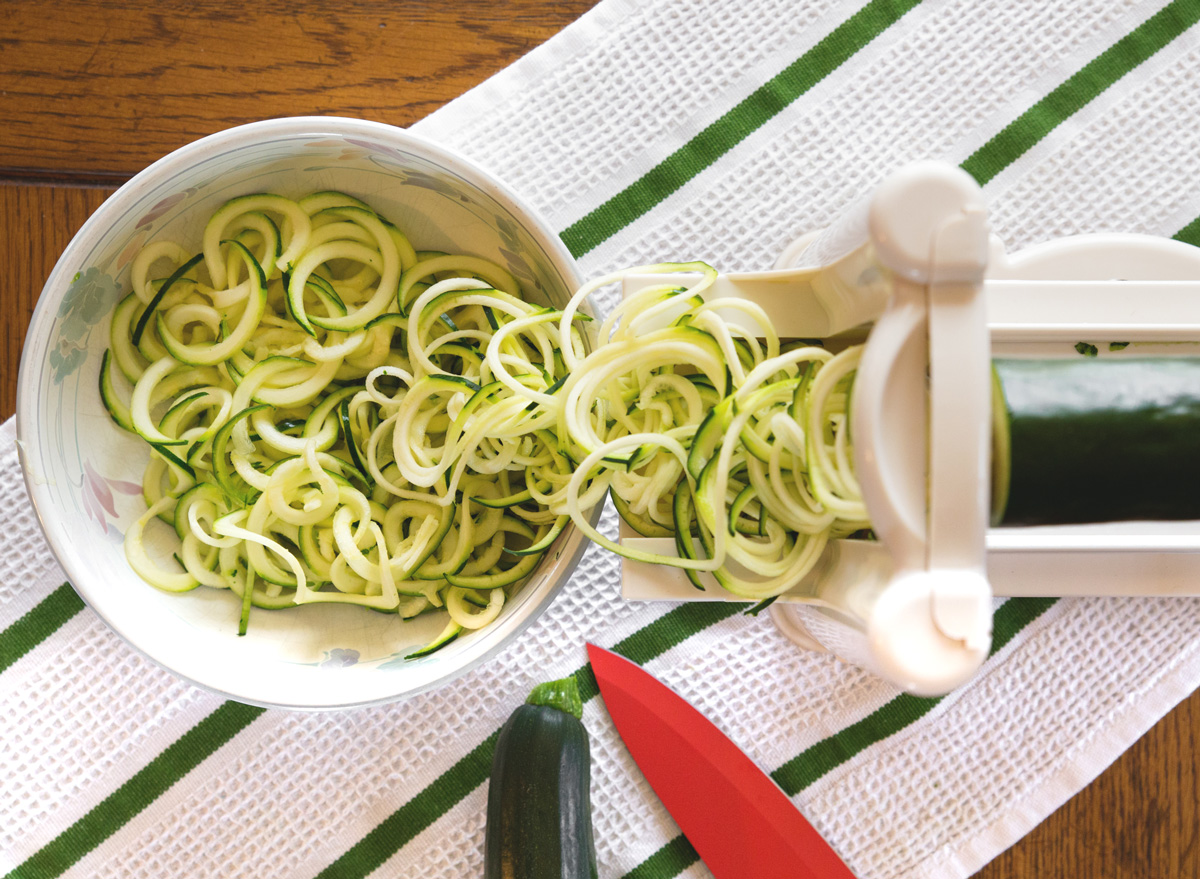 This healthy version of the infamously greasy Thai dish swaps zucchini noodles, or zoodles, for their flour-based brethren, uses a sauce that eschews processed ingredients, and subs coconut palm sugar for brown sugar. A swirl of sririacha adds chili peppers' fat-burning power.
This is a great alternative to a high-calorie chocolate cake. The three secrets used to make this cake can apply to many baked goods: Gluten-free flour instead of white, honey instead of refined sugar, and protein powder for satiety and muscle support.
HOMEMADE MEXICAN TOSTADAS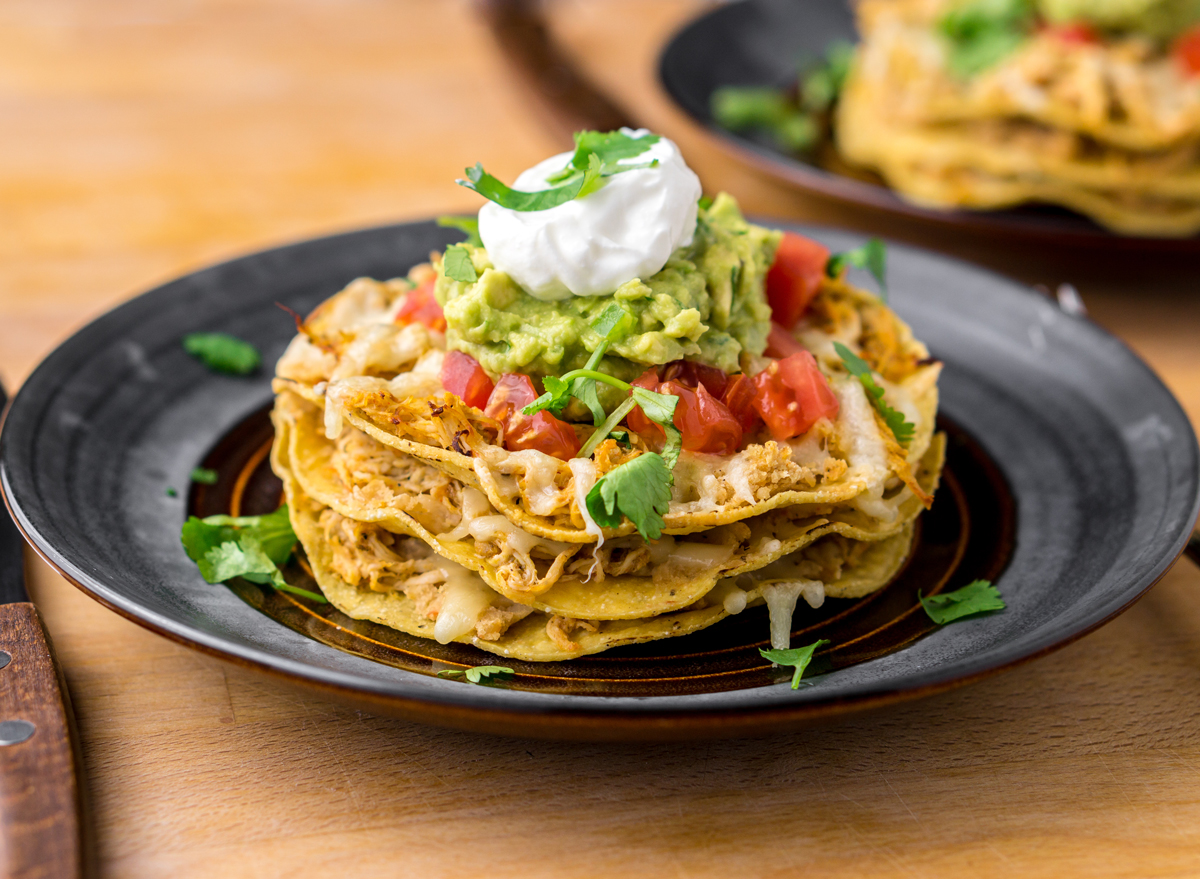 Mexican cuisine has a ton of options for cheat meals. Avoiding fried foods such as chimichangas, taquitos, and gorditas doesn't have to feel like a sacrifice. Case in point: These tostadas, which add savory guacamole and Greek yogurt to shredded chicken.
Waking up early on Saturday to watch extra cartoons: That memory alone makes cereal an indulgence. Although they're often loaded with sugar, if you pick one of these best "bad for you" cereals, like Lucky Charms or Frosted Flakes, having it as a cheat meal shouldn't damage your six pack. Follow this Instagrammer's lead and make the cereal a post-workout cheat meal, so your body can take advantage of the sugars instead of converting them into fat, and add some protein to make it a more complete meal.6254a4d1642c605c54bf1cab17d50f1e
Pasta can be a relatively guilt-free cheat meal if you combine it with the right ingredients. One of the healthiest and easiest pasta dishes is spaghetti puttanesca, which combines spaghetti with tomatoes, olives, capers, garlic, and anchovies. Trivia: Spaghetti puttanesca translates to "spaghetti in the whore's style." Some say the dish was often made for men waiting their turn at Neopolitan brothels. Now that puts the "cheat" in cheat meal.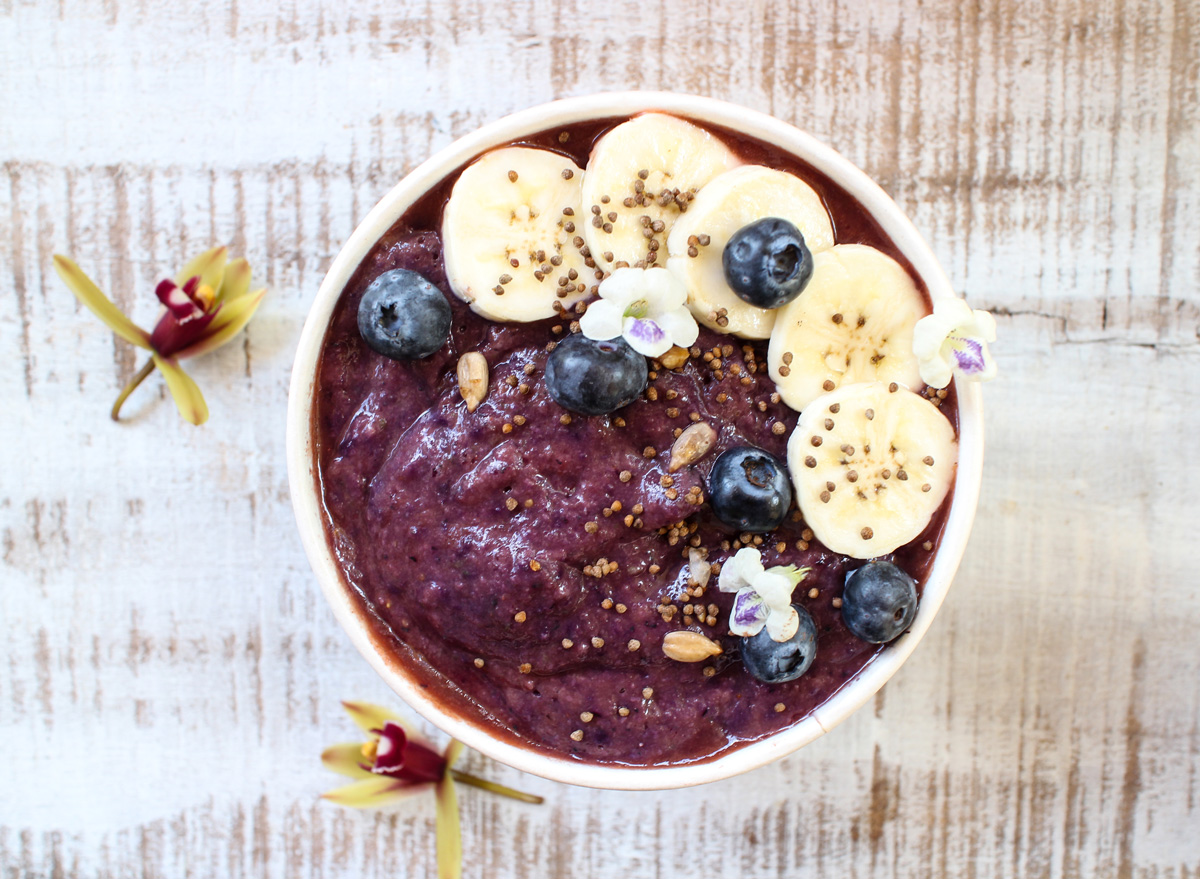 Acai has more antioxidants than blueberries; it's one of our superfoods you should eat every day. Chia seeds and raspberries triple the fat-burning punch, making this a rich but super healthy substitute to ice cream or a milkshake.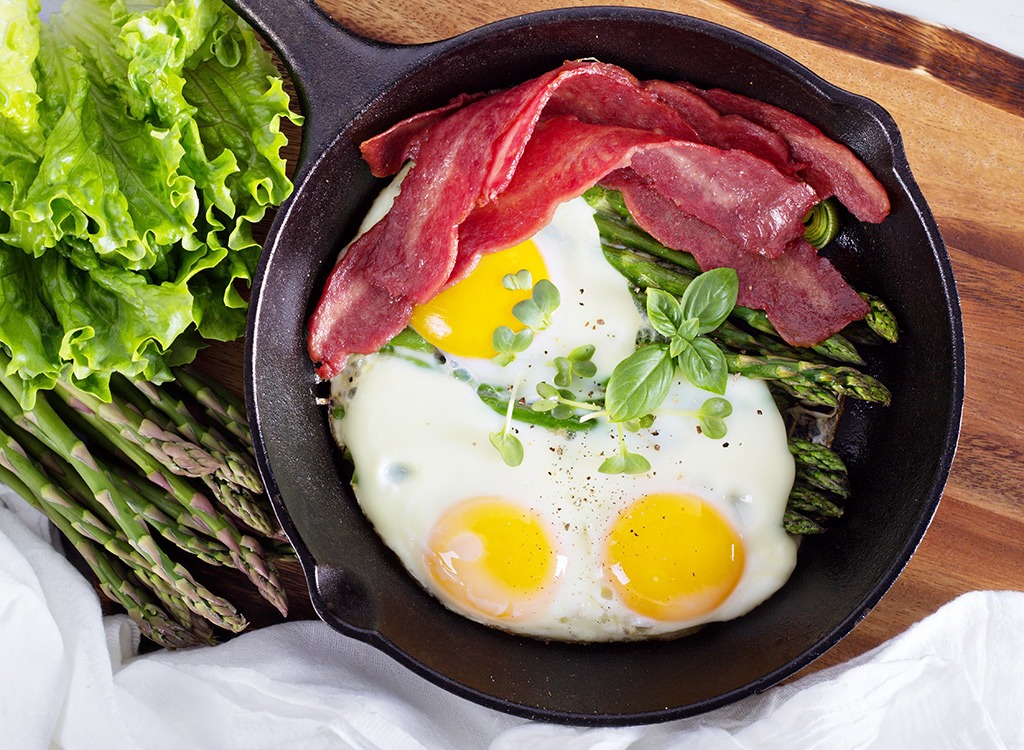 This is a great healthy alternative to the traditional American breakfast, which normally includes unwanted fat and calories. Use turkey bacon instead of pork, choose a whole grain version of an English muffin, and fry your egg in coconut oil. You could also stack all the ingredients and top it off with a low-fat hollandaise sauce for a healthier Eggs Benedict.
STEAK BURGER LETTUCE WRAP
Enjoying a steak now and again is A-OK; just make sure you choose grass-fed beef, which contains more omega-3s and is devoid of sketchy toxins. Wrap it in lettuce to cut back on calories.
TURKEY AND VEGETABLE STUFFED TOMATOES WITH CASHEW CHEESE
Turkey and tomatoes will ensure any dish isn't short on flavor. These stuffed beauties sub cashew cheese for regular, which lowers the calorie and fat count while still providing richness. Bonus: Consuming turkey is one of the ways to lose weight while you sleep.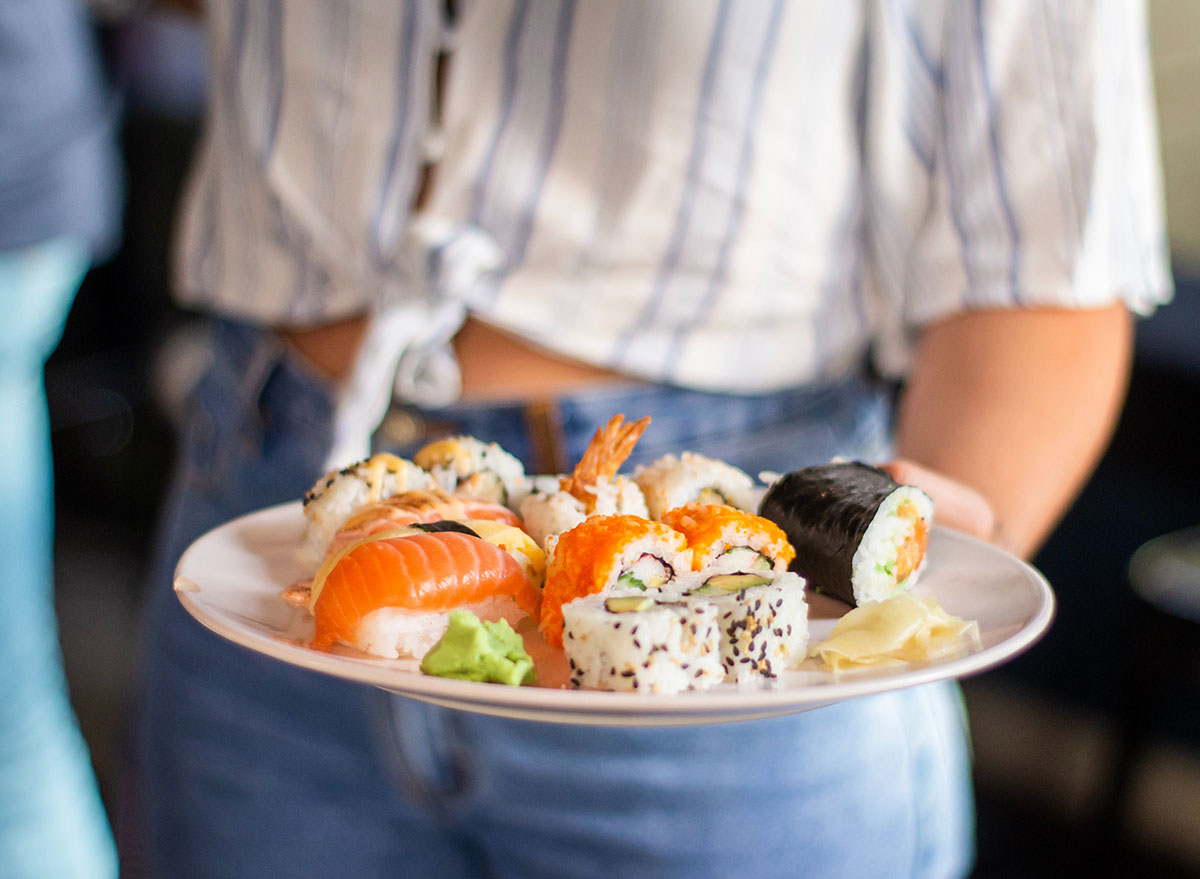 Something about Japanese food just seems indulgent. Aim for sushi that includes fish with high amounts of omega-3 fatty acids, such as tuna or salmon, and avoid "creative" sushi rolls like the Spicy Tuna Roll and the Philadelphia Roll — they often incorporate fried ingredients and globs of mayo.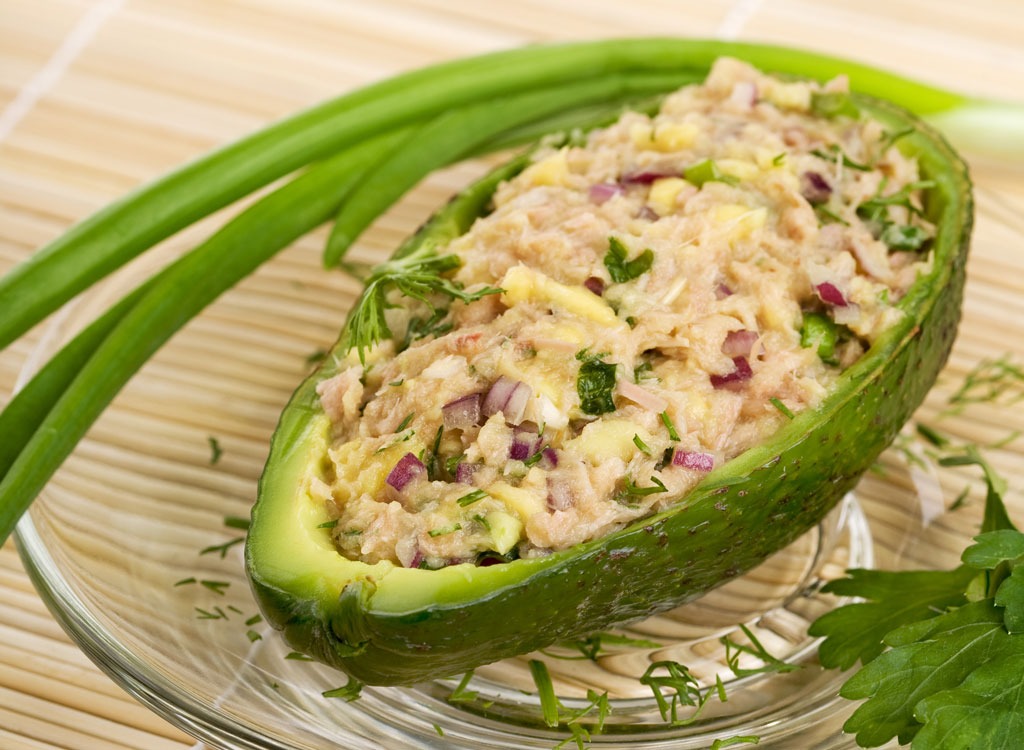 Ahi tuna is packed with satiating, muscle-building protein (21 g for a 3-ounce serving), and avocado tips this dish from good- to great-for-you.
HEALTHY CHOCOLATE SMOOTHIE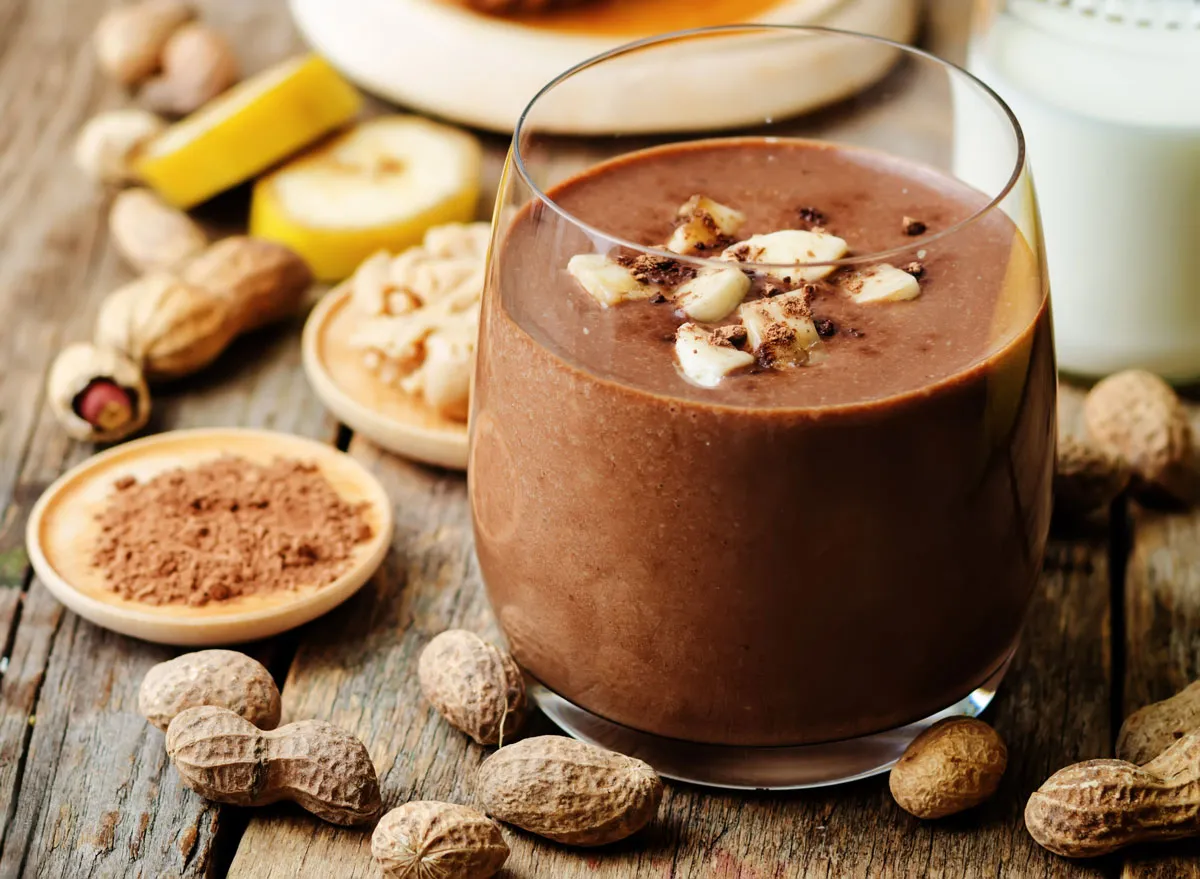 This chocolate smoothie is no McDonald's-caliber monstrosity. It incorporates chocolate protein powder and powdered peanut butter for a fitness-friendly lift that is a great replacement for any chocolate milkshake.
Eat This, Not That!
Inspired by The New York Times best-selling book series, Eat This, Not That! is a brand that's comprised of an award-winning team of journalists and board-certified experts, doctors, nutritionists, chefs, personal trainers, and dietitians who work together to bring you accurate, timely, informative, and actionable content on food, nutrition, dieting, weight loss, health, wellness, and more.
Read more about Eat This