Here's How 9 Chefs Are Keeping Their Local Communities Fed
We interviewed several business owners to see how they are surviving the pandemic.
Many businesses have been severely affected by the pandemic, with the restaurant industry being at the forefront.
Mandated closures and social distancing regulations, while necessary, have caused many restaurants to shutter their dining rooms, putting owners at risk of losing their businesses entirely. Some owners, unfortunately, have already gone out of business.
Still, many are fighting to keep their doors open and their stories are worth hearing, if anything, to instill hope. Through the power of social media, developing emergency funds, downloading delivery service apps, and the undeniable support from local communities, these owners remain optimistic that their businesses will return once the shelter-in-place lifts.
From New York City to the Hawaiian Islands, here's exactly how nine chefs and owners are still feeding their customers and staff despite all of the setbacks and hardships they've endured thus far.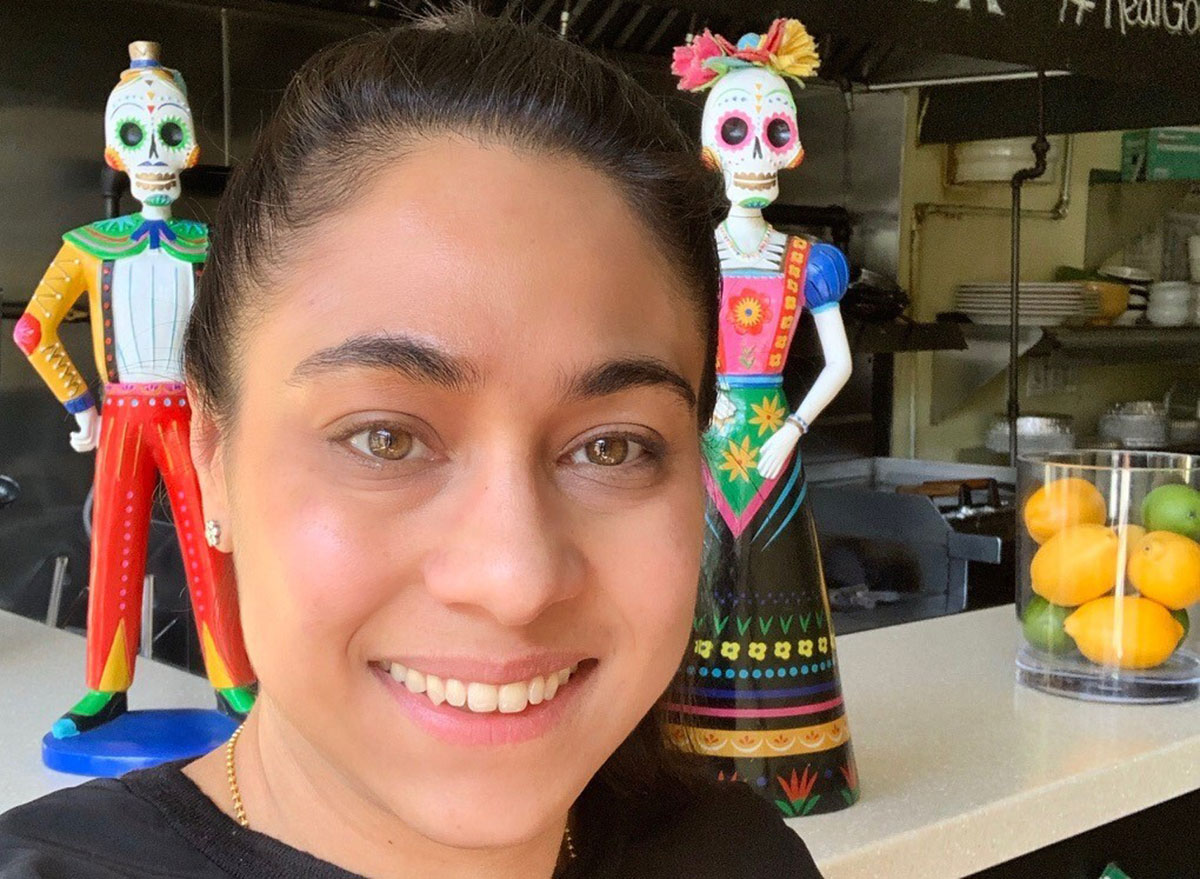 Noor Shikari is the owner of Citrico, which is known for its authentic Southern Mexican cuisine, in Prospect Heights, Brooklyn.
"Our inspiration comes from wanting to bring traditional Mexican recipes that showcase the complexity of the cuisine," says Shikari of her six-year-old business. "To remove the stigma that Mexican food is unhealthy, fast-food with few vegetarian and vegan options."
Like most local restaurant owners, the pandemic has set Shikari's business back, having to adapt to just delivery and takeout only. While she had to let some of her staff go temporarily, Citrico is still up and running and taking orders as safely as possible.
"We have some staff taking orders remotely to keep them at home and as little personnel in the restaurant," she says. "We do offer contact-less delivery for the safety of our customers. Luckily, we have not had any issues so far."
If you live in Brooklyn, New York consider placing an order online or calling the restaurant directly to place an order. Aside from quesadillas and enchiladas, Citrico offers 16 vegan dishes. Bonus, the restaurant is also delivering its signature margaritas, with flavors like blood orange and spicy chipotle.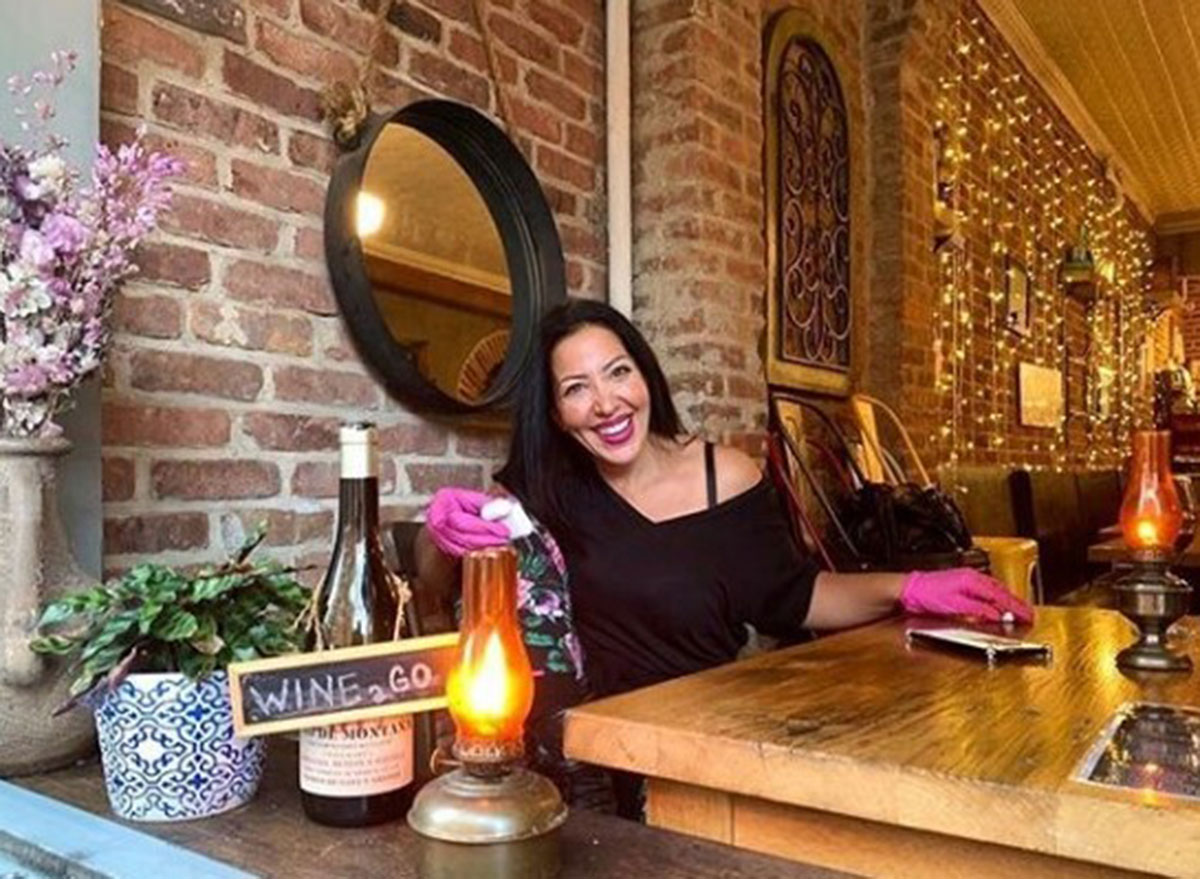 Rena Ismail is the owner of the popular Italian restaurant Oregano, in Williamsburg, Brooklyn. The restaurant, which serves anything from homemade gnocchi drenched in creamy vodka sauce to a wood-fired four cheese pizza topped with truffle, has been around since 2011 with Ismail as the sole owner since ever since 2017.
Even though Oregano is still offering delivery and takeout, her business has taken quite a hit. To support her staff, she created a GoFundMe account, all of the proceeds of which will be split evenly amongst them.
"We were completely unprepared for COVID-19, as pretty much the rest of the world was. It was scary, unchartered territory, and we were all thrown into the confusion together," says Ismail.
For delivery, Oregano is available on Seamless, Grubhub, Postmates, UberEats, and Ismail's personal favorite, ChowNow—which only takes a small percentage of the restaurant's sales. You can also place an order directly through the restaurant and come pick it up, as well. Currently, the restaurant is only operating Thursday through Sunday.
"We are doing our best to try to remain open so that at least a few of our staff can try to maintain some semblance of an income and normalcy," she says.
If you're in the Northern Brooklyn area, this local business needs your support. Oh, and did we mention Oregano offers gluten-free pizza and pasta options?
Alex Reznik: Citrus Hospitality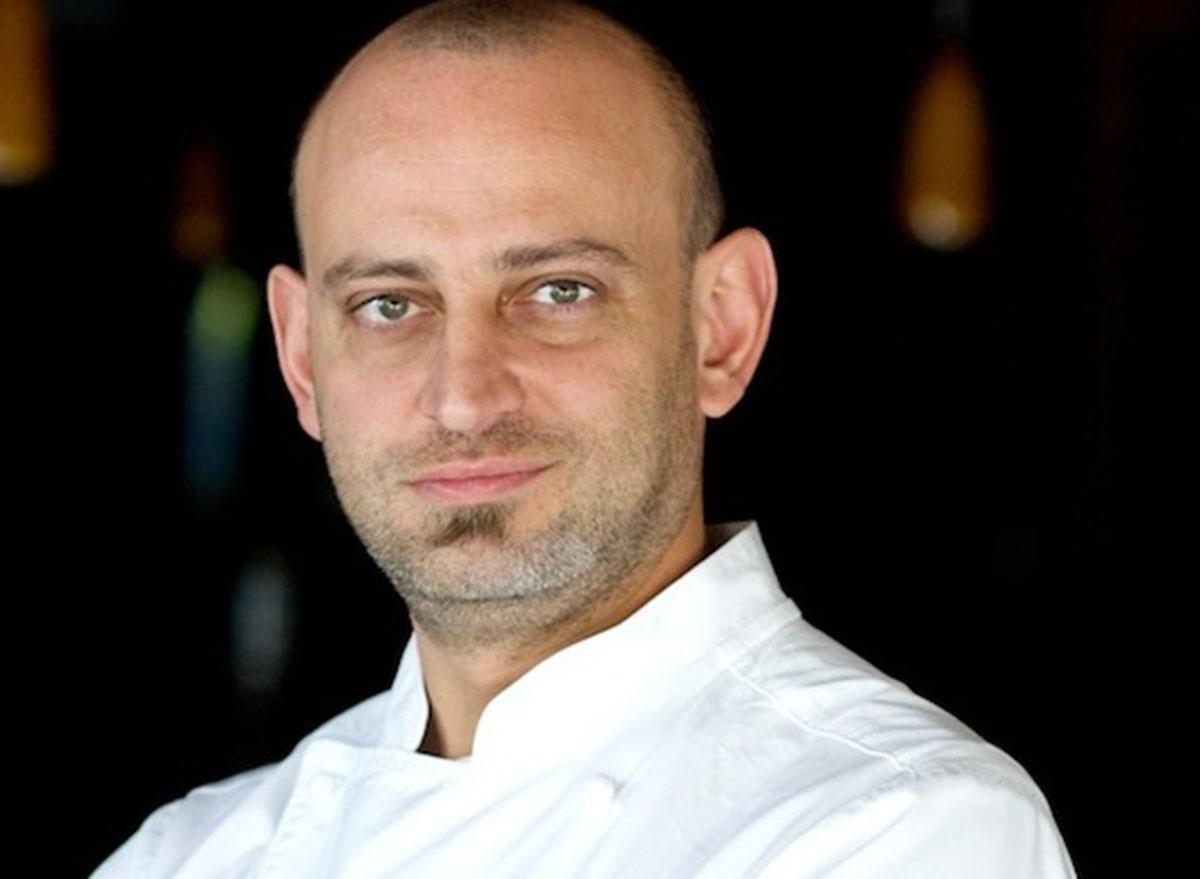 Alex Reznik is the director of operations at Citrus Hospitality, which includes rooftop bar and French bistro Perch LA and its sister restaurant Mrs. Fish, known for its Japanese-inspired plates. Both restaurants are popular among the Los Angeles community, with Perch boasting lines out of its doors ever since opening in 2011. But, as a result of the COVID-19 pandemic, Reznik had to get creative with how the two restaurants would continue to serve their loyal customers.
"We've started delivery for the first time, added new sushi bento box items from our sister restaurant Mrs. Fish and our now providing well-priced groceries and wine and beer for delivery as well," he says.
To support the community, Reznik and his team recently opened what's called the Perch Pantry—think of it as a makeshift grocery store offering fresh fruits and vegetables, milk, eggs, prime cuts meet, and even the Impossible Burger.
"Perch LA and Mrs. Fish are offered on Grubhub, Postmates, Caviar, and Doordash," he adds. "Although we have separate menus for both restaurants, diners can order from both menus in one delivery session."
In other words, you could order a Bento Box from Mrs. Fish and Steak Frites from Perch LA in the click of a button. If you want to pick up your order for yourself, both restaurants offer contact-less takeout, you just have to call ahead.
Nick Liberato: Venice Whaler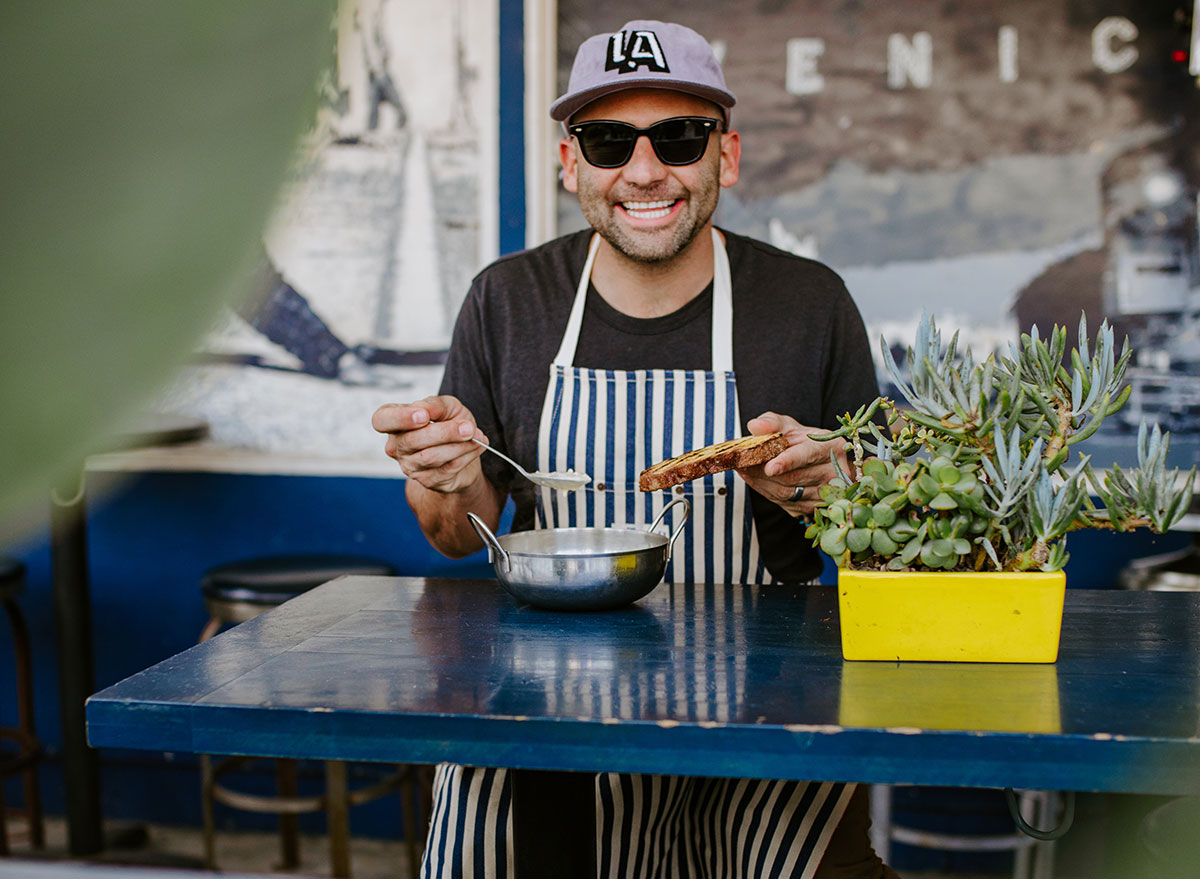 You may recognize Nick Liberato from season two of the Netflix docuseries, Restaurants on the Edge, but he's also the owner of Venice Whaler and the executive chef at The Pier House, both located in Venice, California.
When Liberato says he has dedicated much of his life to working as a chef and a restaurateur, he's not exaggerating. Having been in the restaurant industry for 28 years and owning Venice Whaler for six of those years, he has experienced a great deal of sacrifice, but the sacrifices he has had to make in response to the COVID-19 pandemic might be some of the most challenging to date.
He's had to lay off almost every single one of his employees.
"When this first happened we distributed all the food in the restaurant to all the employees while getting them one last check," says Liberato. "We have been giving free meals to anyone that works for us while securing their jobs until this is all lifted. Some employees have been rehired since we decided to open one of our venues for takeaway."
The restaurants are taking orders through several delivery services, but it's best if you call ahead and just come pick the meal up yourself. All orders are contactless; they're left on a table for you to safely retrieve.
"Business has been down for sure but the community has been as supportive as they possibly can all considering," he says. "A lot of people have been placing orders but when you have a restaurant on the beach in Los Angeles with $35,000 in rent… a takeaway [and] delivery model is not sustainable, nor can it support this pandemic for the long haul."
Erin Wade is an attorney turned mac and cheese enthusiast. The former lawyer has been the owner of Homeroom in Oakland, California since 2011, which consists of both a full-service sit-down restaurant as well as a takeout and delivery location just one block away.
"We have had to completely restructure how we work to stay afloat—from changing staff schedules to conducting layoffs to trimming our menu," says Wade. "We have added things that our community needs, like toilet paper, to our offerings which is something I never imagined in 100 years I would do."
To support her staff, she is offering hazard pay and sending employees home with boxes of groceries to help alleviate the financial burden. In addition to third-party deliveries, customers are also able to come in, order their meal, and then take it to go. Wade even has markers outside of the takeout location so that customers waiting in line are six feet apart from each other at all times.
"We recently had Ordrslip make an app for us so that we could have a direct relationship with customers that wanted to order from us directly, which is incredibly valuable since third party delivery takes a cut of our sales," says Wade.
During this rapidly changing climate, Wade says she believes the key to recovering through this pandemic is by continuing to offer takeaway and delivery.
"Thankfully, our community has always loved eating our takeout, and that trend has only accelerated as that is the only way they can get our mac and cheese now. We are finding a lot of enthusiasm and engagement because so few businesses are open right now," she adds.
Peter Merriman: Merriman's Hawaii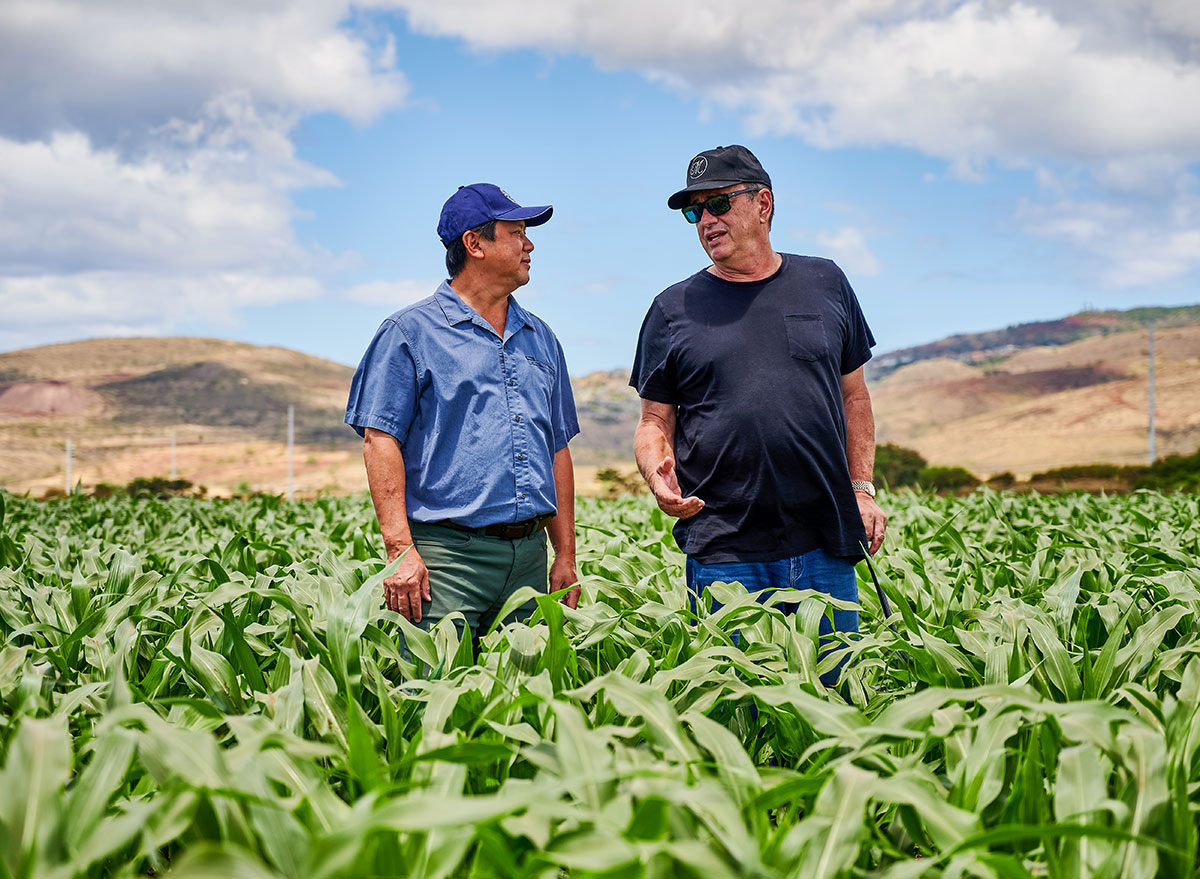 Restaurants in the contiguous United States aren't the only ones suffering right now. Peter Merriman, owner of 10 restaurants under the Merriman's Hawaii brand, made the difficult decision on March 23 to close all of his restaurants and lay off 1,200 employees. While he cannot feed customers at this time, he's still making an effort to keep one community fed, and that's his staff.
During this devastating time, he is distributing food to his employees once a week. Each person that comes to the giveaway is given a box full of food, which provides a family of four with two to four day's worth of food.
"We are also working with local purveyors for these giveaways and they have donated items like fresh produce, milk, and eggs," says Merriman. "We intend to pay the taxes on the PPP loan so that most of our employees can get paid even though they won't be working."
Octavio Diaz: Agave Mexican Restaurant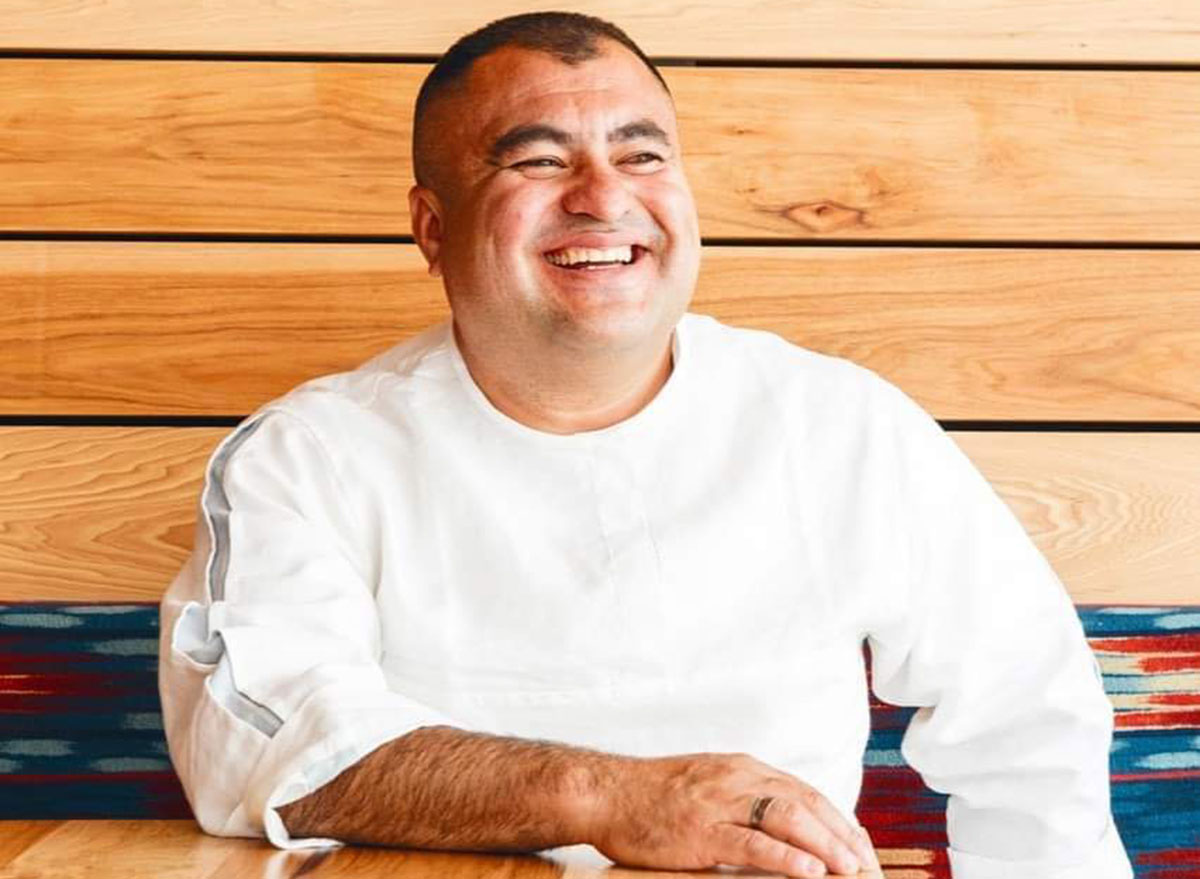 Octavio Diaz is the owner of Agave Mexican Restaurant in Healdsburg, California, which is known for serving authentic Oaxaca dishes. The impact the pandemic has had on his four-year-old business is devastating, however, Diaz remains optimistic that his restaurant will recover.6254a4d1642c605c54bf1cab17d50f1e
Similar to Wade, the Orderslip app is helping him do to-go orders for customers during this time.
"Ordrslip should bring more traffic through our website [and] more loyal customers that want the service, which makes us more profit to get out of the hole we are in," he says. "I believe we are in this together and COVID-19 has or will change our mindset for the better. This is the time to analyze how we treated each other before and how we will rise as a family when shelter-in-place is lifted."
Evan Lewis: Rubia's Churro Parties
Evan Lewis is the owner of the Fresno, California-based food truck, Rubia's Churro Parties. Serving anything from sweet gourmet churros to savory bacon-wrapped hot dogs, Lewis' business is great for parties and festivals. However, the pandemic has forced Lewis to restructure how her food truck operates. Now, for the first time, she's offering delivery to stay in business.
"Business has been cut down by more than 50 percent, but since discovering there is a high demand for to-go orders, there is definitely potential for even greater, more consistent revenue than before," she says.
Orders can be placed on the website or by texting 559-579-5741. Follow Rubia's Churro Parties on Instagram to see all of the delicious food and beverage she's whipping up for delivery, including her own spin on the viral whipped coffee recipe.
Ouita Michel: Ouita Michel Family of Restaurants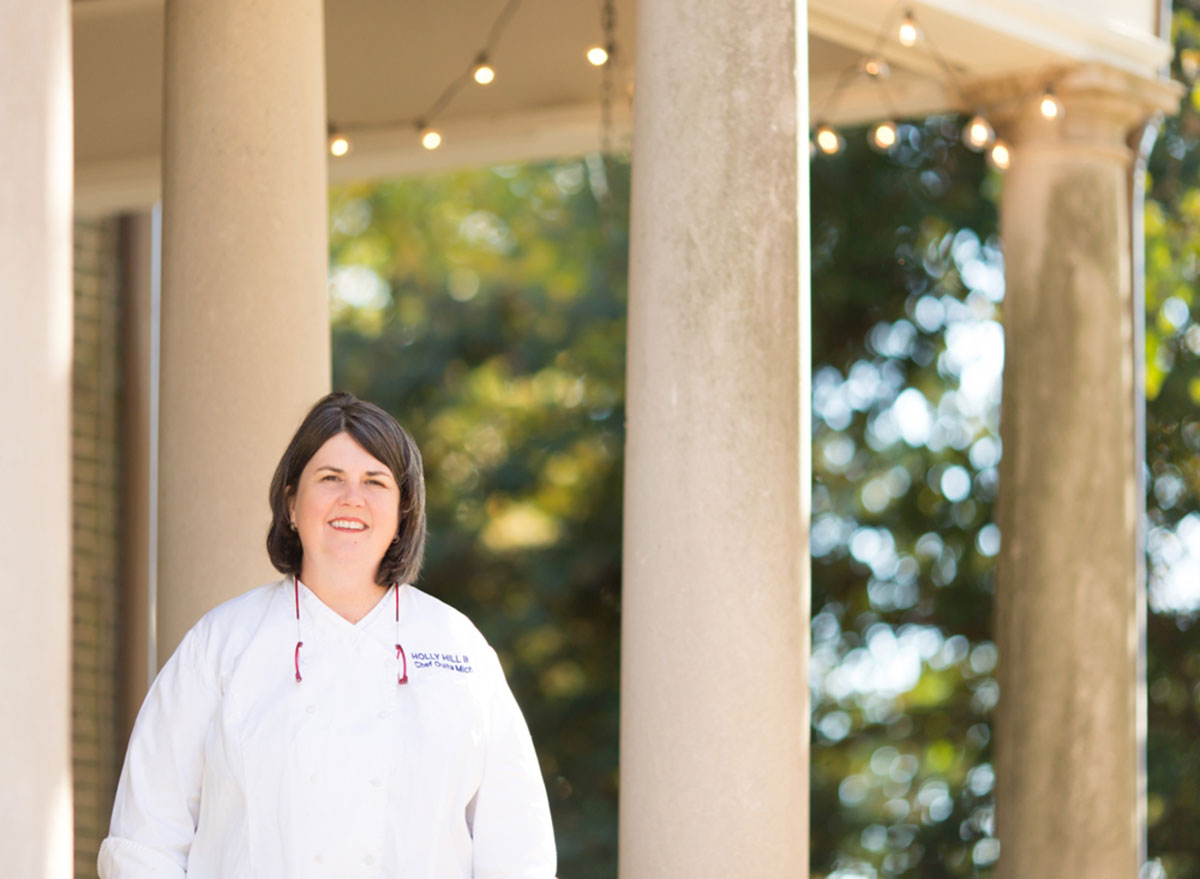 Ouita Michel is the owner of seven restaurants in Lexington, Kentucky, however, the pandemic has caused her to temporarily shutter two of those restaurants: Windy Corner Market and Honeywood. The other five remain in business, offering takeout and curbside service.
"Unfortunately, this has required us to furlough most staff, keeping just 39 of our 200 employees," says Michel. "For those we weren't able to keep on, we're continuing to provide them with health benefits, and we're providing three meals a week for pick-up, and distributing Kroger gift cards so they can keep food on the table at home."
She's also established an emergency relief fund called The Larder, which is funded by tips received by management staff, to help out-of-work employees feed their families. Within the same week the stay at home orders were enforced, Michel put up a landing page on each of her restaurants' sites for online orders. She also has continuously promoted daily menus on their respective social media pages. The suppers-to-go order at one of her restaurants, Holly Hill Inn, has been a hit among customers, selling out regularly since the quarantine started.
When I asked Michel if she thought her business would recover after the mandated closure, her response made my eyes brim with tears.
"I have faith that the restaurant business will come back. Food is what connects people. It's how we experience new places. It's how we show appreciation, love, and respect. I believe that when this is all over, food will unite us—giving us reasons to celebrate, catch up, and spend time together again. I intend to be here, with my restaurant doors open, when that happens," she says.