18 Chefs Reveal Their Biggest Pet Peeves
They love to cook for you—but hate when you commit these cardinal sins in their restaurants!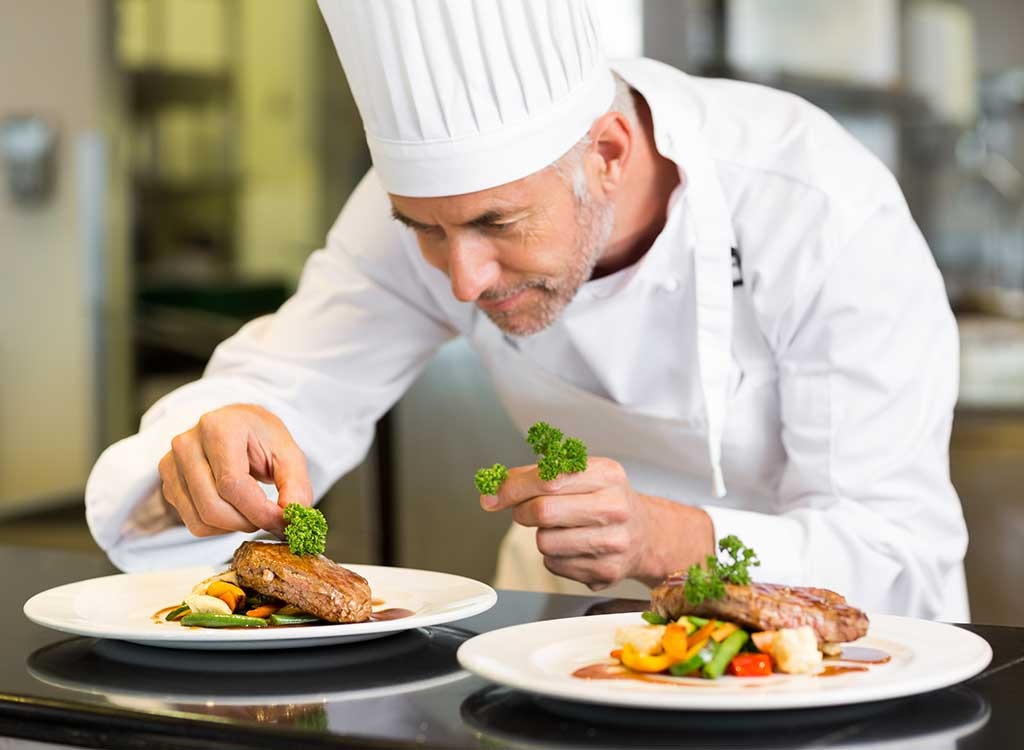 For chefs, food is life. It's what they know, what they breathe, and what they create. And since food is such a deeply personal experience for them, they're quite protective about the way their favorite ingredients are used, how their classic recipes are recreated, and how the food they painstakingly made is eaten. From restaurant faux pas to food fears that make little sense, we had 18 chefs open up about their biggest pet peeves. They're not trying to shame you; they're just giving you a little perspective from inside their knowledgeable and food-obsessed minds! See what they had to say and then don't miss these 15 Best Healthy Cooking Tips from Culinary School!
Judging a Skinny Chef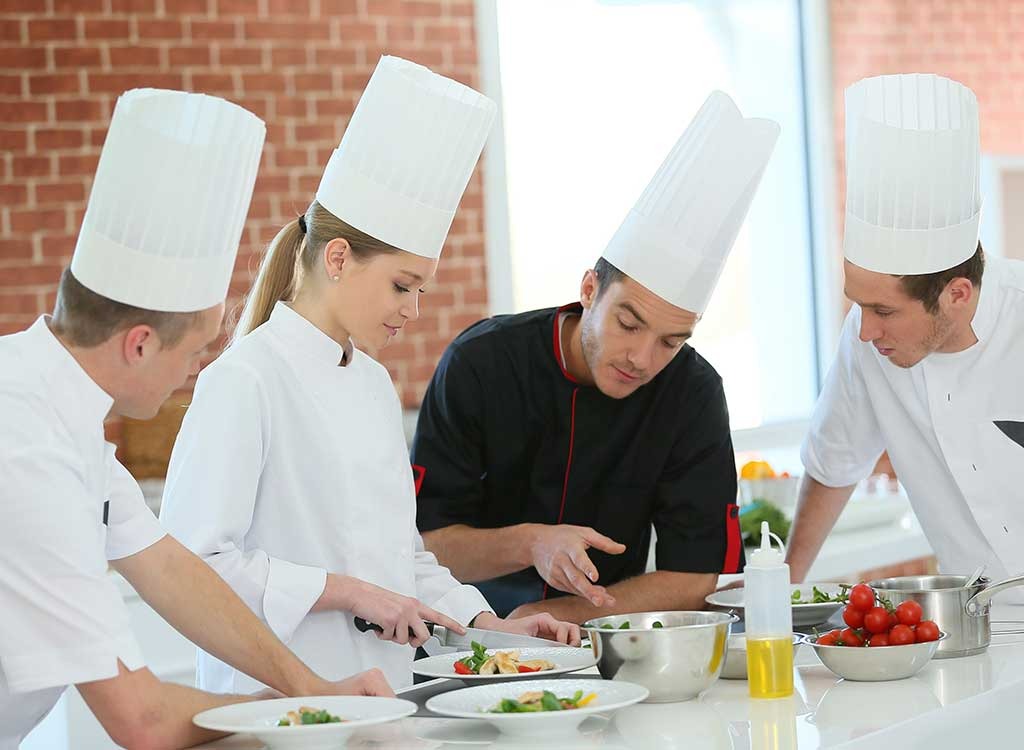 "There used to be a saying that one should never trust a skinny chef. I wholeheartedly disagree. A chef who truly cares is in the kitchen every day for long hours moving, running, lifting heavy ingredients and moving pots and pans. If you're like me, you probably get so caught up making sure everything is perfect that by the time you realize it, you've forgotten to eat all day—and then it gets so late that you're over it. Tomorrow's another day, and we hope to find time to get it all done and get something proper to eat before it starts all over again." —Michael Lewis of KYU in Miami
DON'T MISS: 15 Tips from a Chef Turned Trainer
Mislabeling Seafood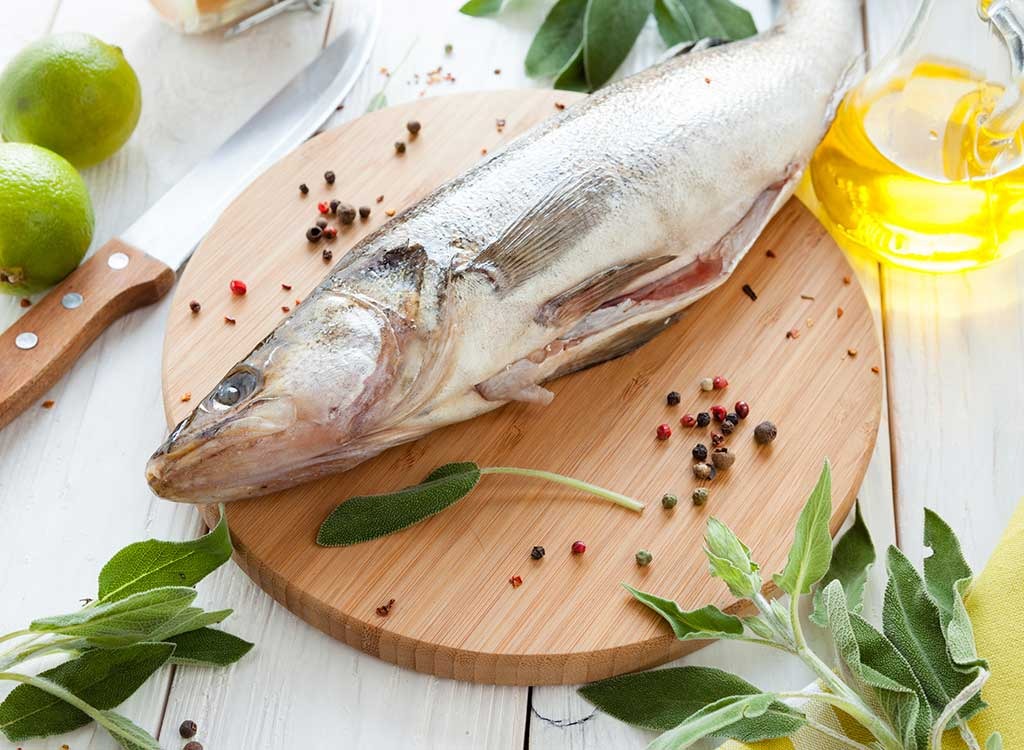 "My biggest pet peeve is the mislabeling of seafood, and I can't tell you how many times I've seen this. Things like 'wild' salmon, 'snapper,' 'bass,' and fresh and frozen are a big deal to me—and they are often mislabeled purposefully. There's a huge difference between real wild king salmon and that farm-raised BS that's fed GMO corn and wheat like it's a swimming cow." —Chef David Santos, formerly of Louro and Per Se
Brown Leaves
"It's annoying to me when I have to have an extra person on the salad station to pick through the salad greens because they're not fresh enough to serve." —Chef Scott Leibfried of ReViVer and host of the Food Network Challenge
"Fake Food" Allergies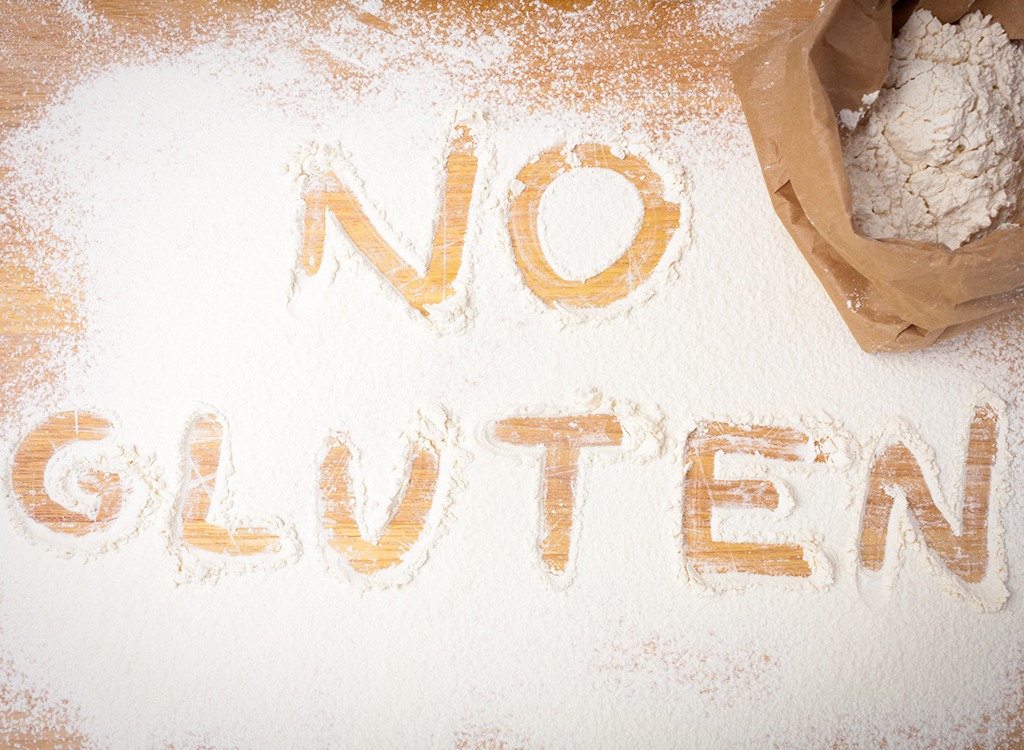 "My most recent, biggest pet peeve in the restaurant business is the amount of fake food allergies that we get. Don't get me wrong, we treat every allergy with respect and take extra time to make sure that the allergen has not come in contact with the food at all. What I am referring to are the people who can be allergic one minute, and if we are unable to change a dish due to ingredients, they suddenly can have it. An example that happened the other night:
Guest: I am allergic to gluten, can I have this dish?
Chef: I'm sorry, but unfortunately that dish can't be prepared without gluten.
Guest: Okay, I guess I can cheat on my diet.
Ultimately, I work to accommodate the guest in the best way possible, but just be honest!" —Justin Winters, Chef de Cuisine of Cinquecento & La Motta in Boston
Fear of Fresh Herbs and Good, Healthy Fats
"As someone who grew up my whole life eating a truly authentic Mediterranean Diet, and now as an adult who understands and is a huge proponent of the genius behind it, one of my biggest pet peeves is when people are reluctant to use fresh herbs and are afraid of cooking with good, healthy fats. Today, fresh herbs are readily available year-round and they are easily grown in a home garden. Not only do they impart an amazing flavor to food, but their health benefits are incredible. And being Greek, I grew up enjoying healthy fats like walnuts and the very best extra-virgin olive oil. Our bodies need a daily supply of good fats to function optimally, so it's about choosing healthy fats that are both delicious and as unprocessed as possible. I always cook with very good extra-virgin olive oil, and I often drizzle a little more on top of fish, meats, or veggies right before serving. It's even good over vanilla ice cream! —Debbie Matenopoulos host of Hallmark's Home & Family and author of the cookbook It's All Greek to Me
Fear of Trying New Things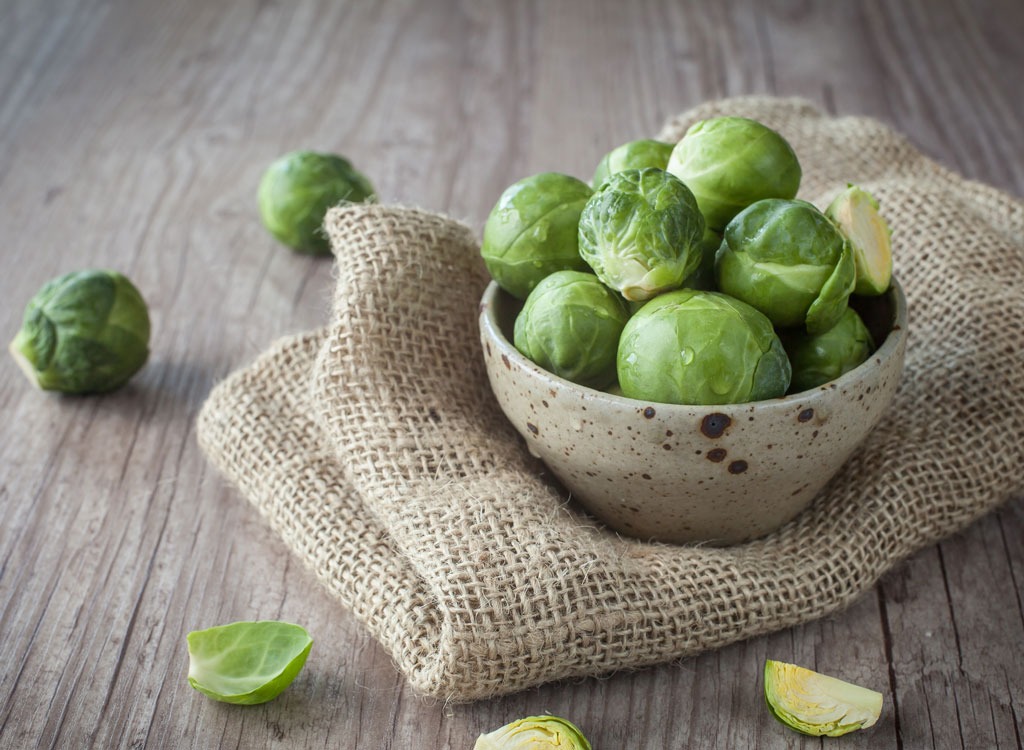 "I will admit that my cooking style is far from healthy, but I personally believe cooking at home with fresh ingredients is much healthier than eating out every day. My biggest pet peeve in the kitchen is when people are reluctant to try new things; I can't tell you how many people I have converted from disliking Brussels sprouts to absolutely loving them just by how they are cooked. Trying new foods is one of life's great joys. It opens your eyes to new cultures and experiences, and new food journeys are one of life's great joys." —Current MasterChef winner Shaun O'Neale
Not Hearing a Thank You as a Customer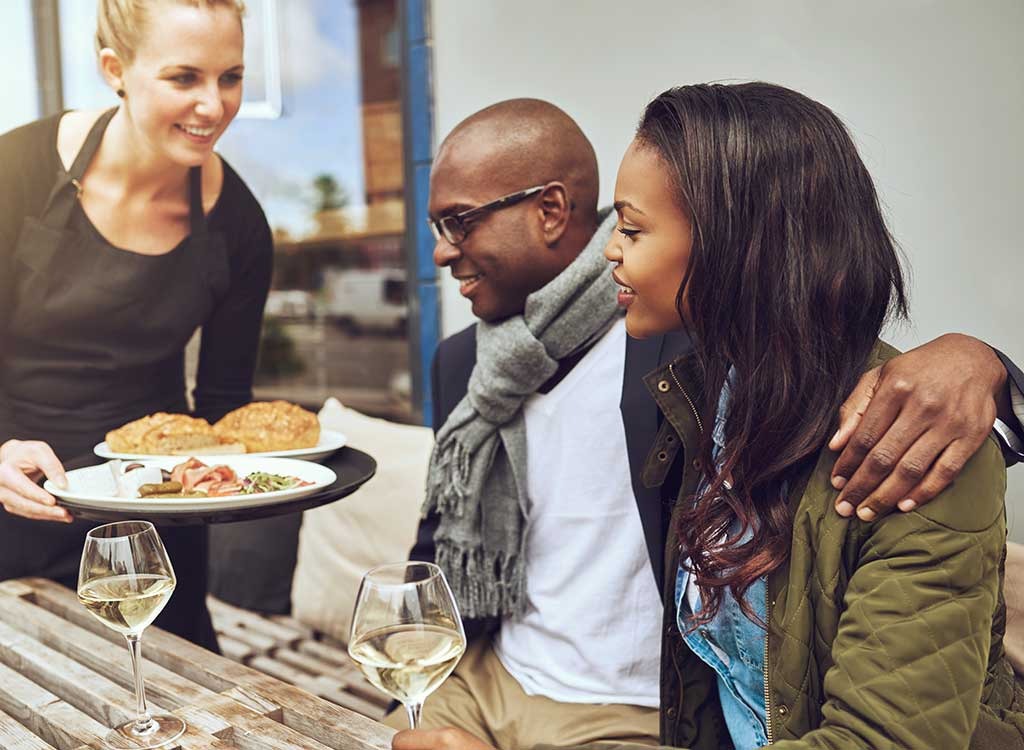 "My pet peeve is when I leave a restaurant after eating and walk by servers and hosts and nobody says goodbye or thank you. It just leaves a bad aftertaste and is really irritating. It's something so small and simple but makes a huge difference." —Martin Brock, Executive Chef of The Ribbon in NYC
Overusing 'Farm to Table'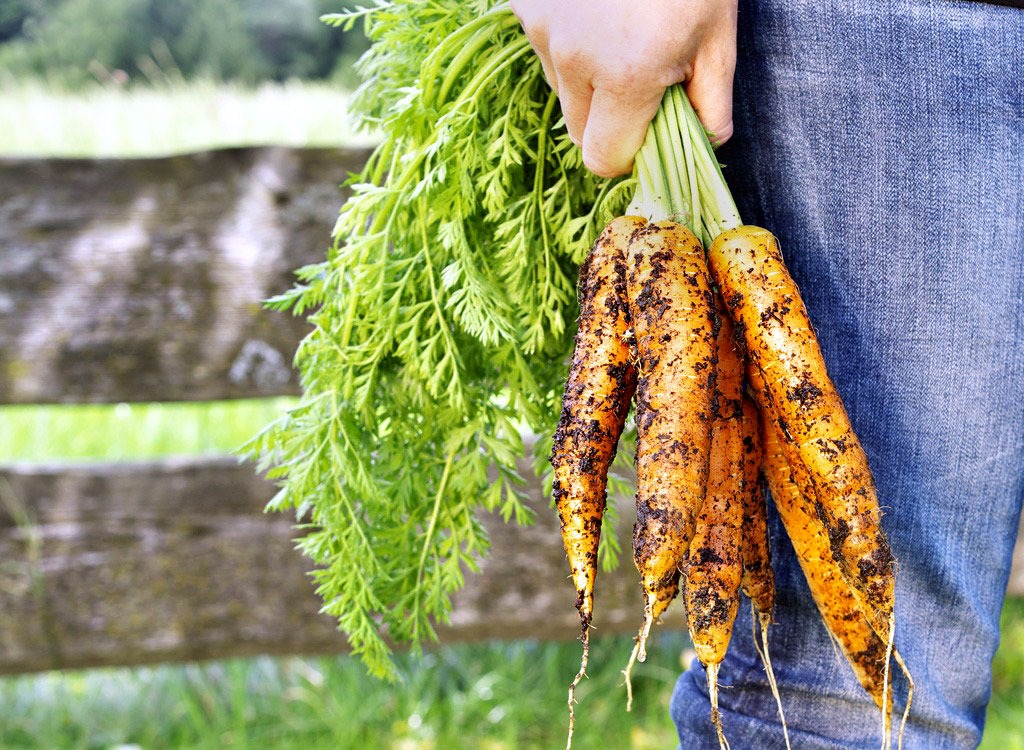 "My biggest pet peeve is the overuse of the "farm to table" term—at this point, it's pretty clear that all food comes from farms. I think the real merit is driven by the relationships within your local growing community. The real messaging should revolve around topics like environmental impact, sustainability, and overall health and wellness. Knowing thy farmer and their practices are great ways link all of those virtues to your menu programming and pass along the benefits to your guests." —Executive Chef Anthony Bucco of Crystal Springs Resort in New Jersey
Restaurant Chaos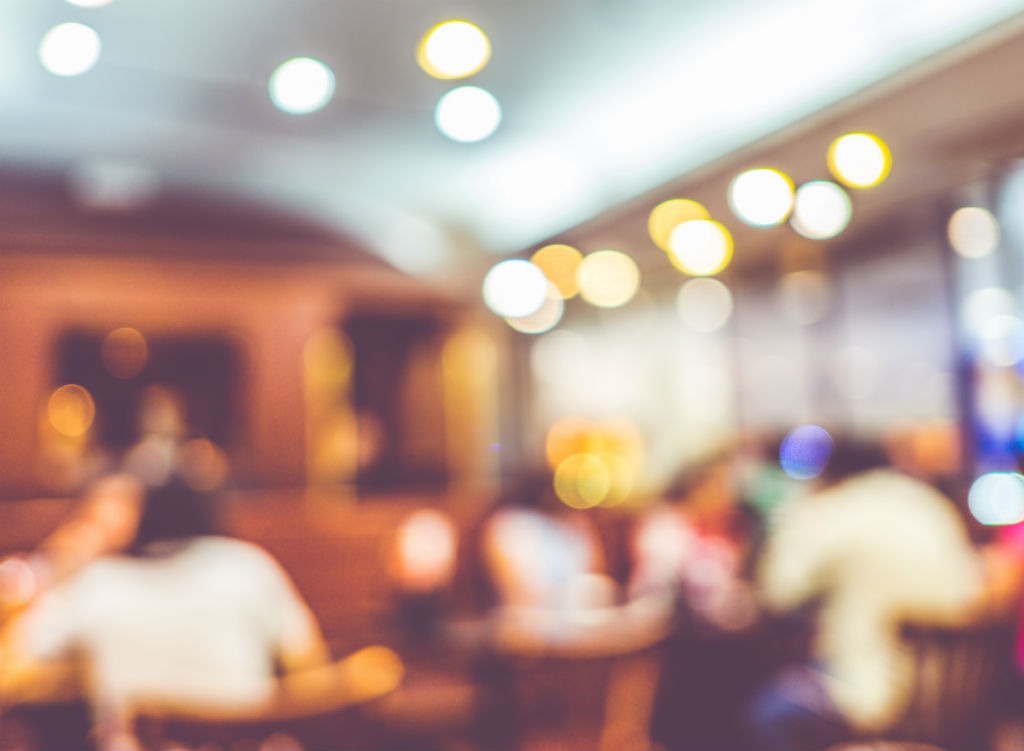 "There are always a few things throughout our industry that we can't help but be peeved about, but it drives me insane when dirty dishes are left on the table for too long. Another pet peeve is when you see food in the window and it isn't being run out to the guests. No one wants cold food! My last complaint is when so many people come to the table that you have no idea who is actually waiting on you. I am all for exceptional service, but I also like that personal relationship with the server/bartender." —Kathy Sidell, President/Founder of the Met Restaurant Group, with Saltie Girl and Met Back Bay
ICYMI: 20 Money-Saving Secrets from Waiters and Restaurant Pros
Assuming Southern Food Means Fried
"I'm a Southern guy, born and raised. So, my pet peeve is when people assume that all Southern food is deep-fried, covered in gravy with a stick of butter thrown in. But that's not what all Southern cooking is about. I much prefer sauces made out of healthy fats and oils than with butter. For instance, we serve a dish of BBQ carrots with a sauce made from carrot juice and carrot oil." —Executive Chef Chris Coleman of Stoke in Charlotte, NC
DON'T MISS: 20 Flat-Belly Hacks for Southern Cooking
Not Paying Attention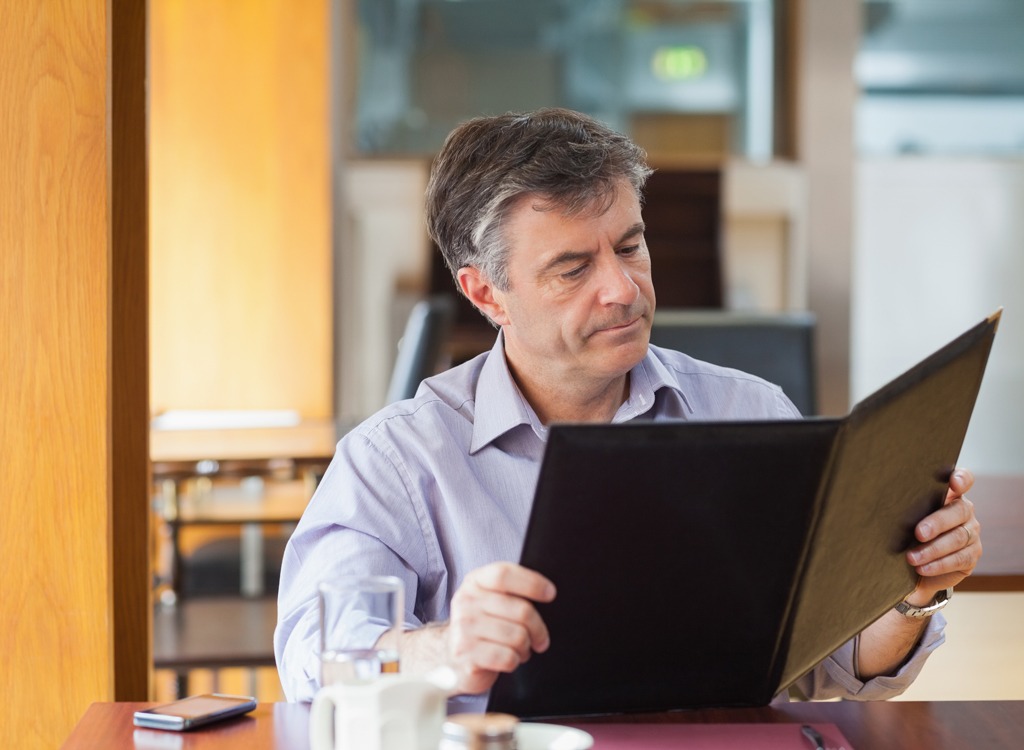 "When customers ask about everything on the menu being vegan or vegetarian. We have these options—but our logo is a cow!" —Chef Michele Weber of Good Enough to Eat in NYC
Editing Recipes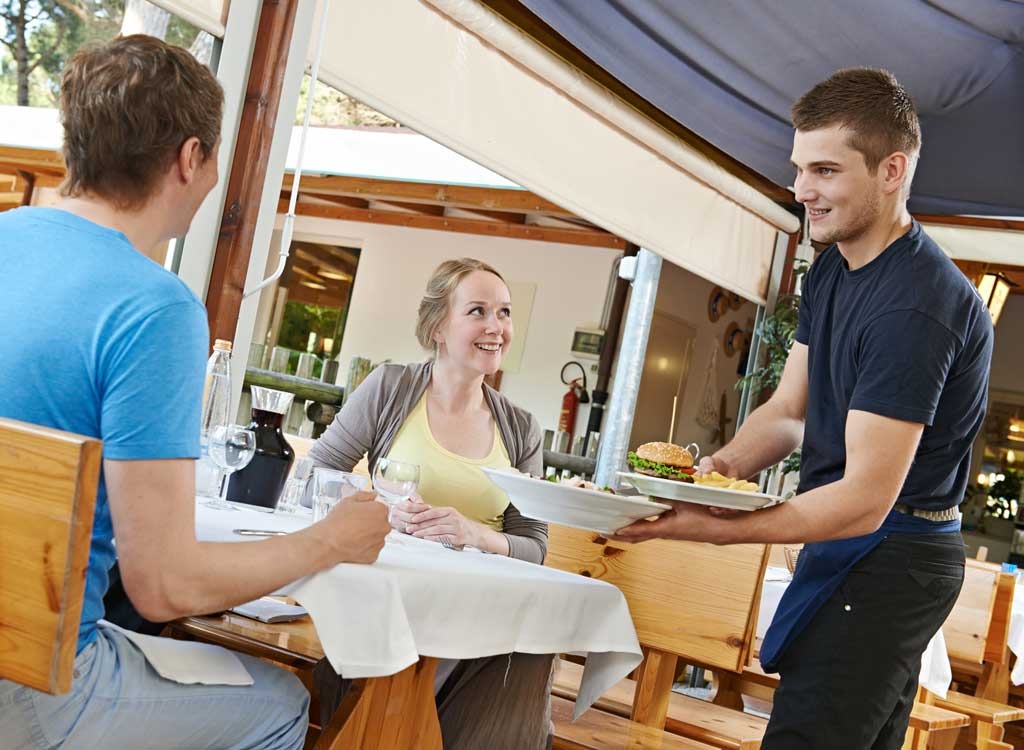 "I guess my biggest pet peeve is people who don't like to order what is on the menu. They like to make up their own dish and think that it's entirely easy for the kitchen to do. For example, we have our best-selling My Dad's Turkey Chili on the menu, but people ask if they can get it without the peppers or the beans! I don't think so; it takes three hours to cook!" —Souper Jenny, nationally recognized expert on healthy eating and the power of positivity
Being Asked "What's Your Favorite Thing to Cook?"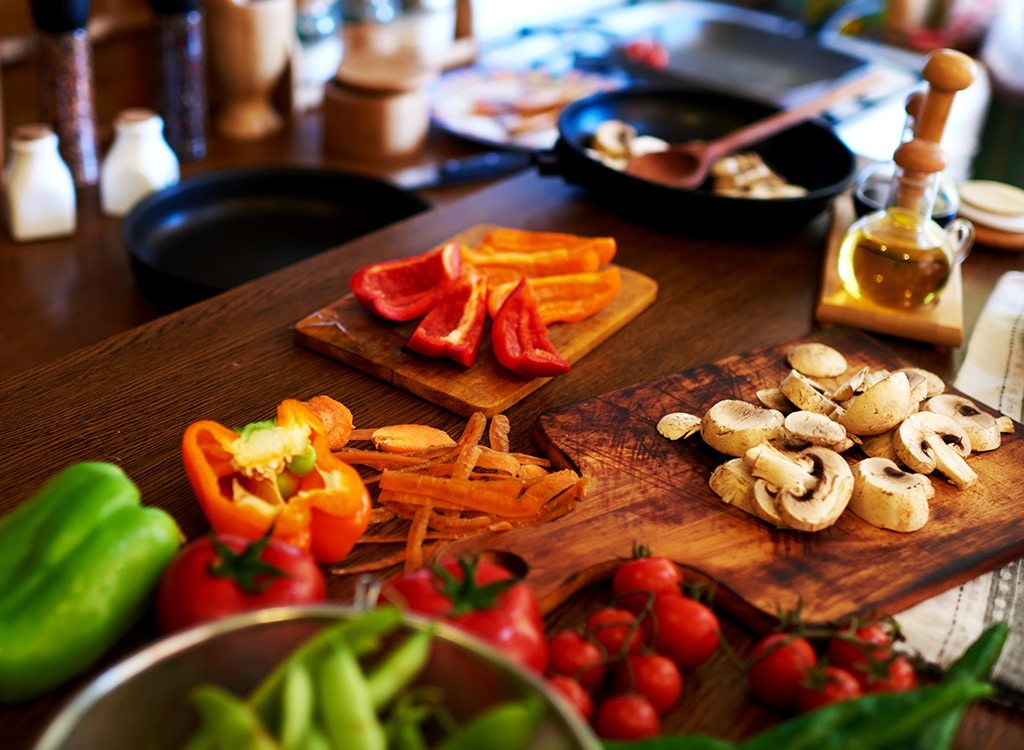 "Being a 'healthy' chef,' I cook with local, seasonal food in all of my restaurants, allowing fresh ingredients to dictate the menu. My 'favorite thing to cook' depends on the time of year. Our palates change with the seasons, so right now my favorite thing is a butternut squash soup with apple chutney that we just added to the menu at Barrington's—but in two months, that will change. I also want people to realize that cooking isn't always about the food itself. It's more of an art of putting ingredients and flavors together and creating something for others to enjoy." —Chef Bruce Moffett, owner of Barrington's, Good Food on Montford and Stagioni restaurants in Charlotte, NC
Ordering Out of Season
"I like my menu to reflect the season. I cook lighter dishes in the nicer weather. And when it gets cold, I go robust. It does not compute with me when I get a request from a customer for an item I make on another seasonal menu. I do not understand why someone would want to eat my Warm Me Up soup in July!" —Chef Mario Gentile, executive head chef at Adoro Lei in NYC
ICYMI: 20 Foods to Buy at the Farmers Market This Fall
Staying Quiet
"One of the biggest pet peeves in the industry is that some customers who don't tell us if something is wrong with their experience so that we can fix it. Instead, they wait until they get home and write a review. We are not perfect, but we try to make sure every guest is taken care of." —Chef Paul Friedman, Peli Peli Restaurant Group in Texas
Getting Flavor From All the Wrong Places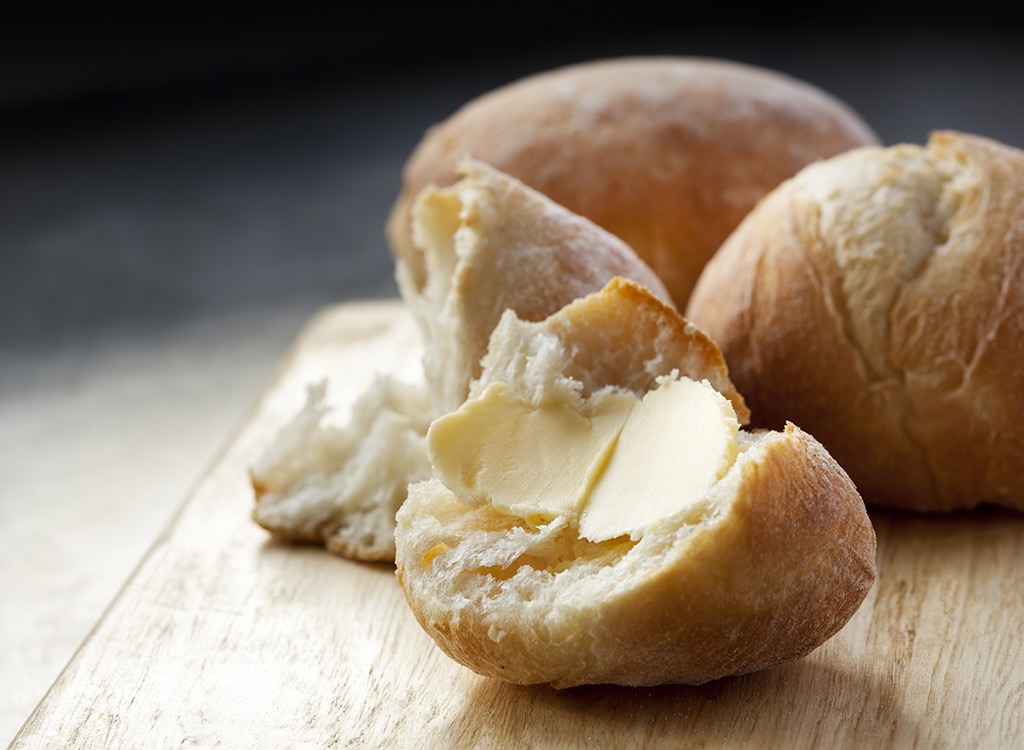 "Hiding behind butter for flavor is my pet peeve. 'Fat is flavor' is true, but just because a dish has a copious amount of butter does not make it a good dish. Ditto to truffles." —Professional chef Jenny Dorsey of the underground dinner series iforgotitswednesday.com6254a4d1642c605c54bf1cab17d50f1e
Silly Questions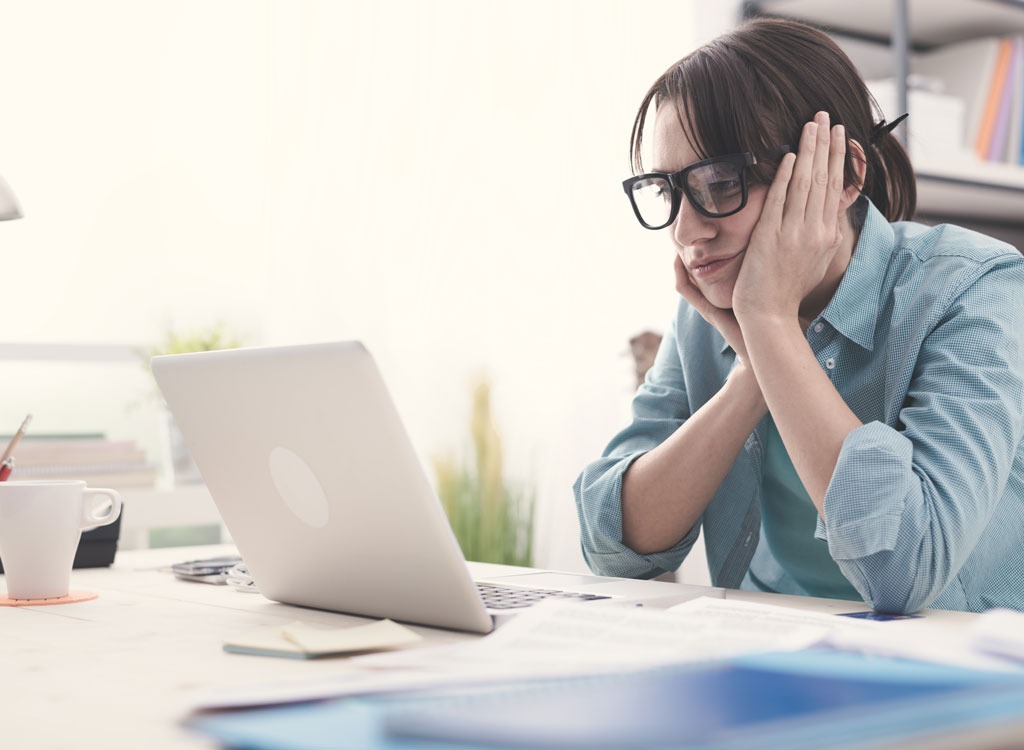 "[It's pangs me when I] receive inquiries about why a recipe didn't work from an article I wrote—after the reader substituted numerous ingredients." —Ariane Resnick, special diet chef and nutritionist with private clientele including Gwyneth Paltrow and Lisa Edelstein
Disliking Changes That Never Should Have Been Made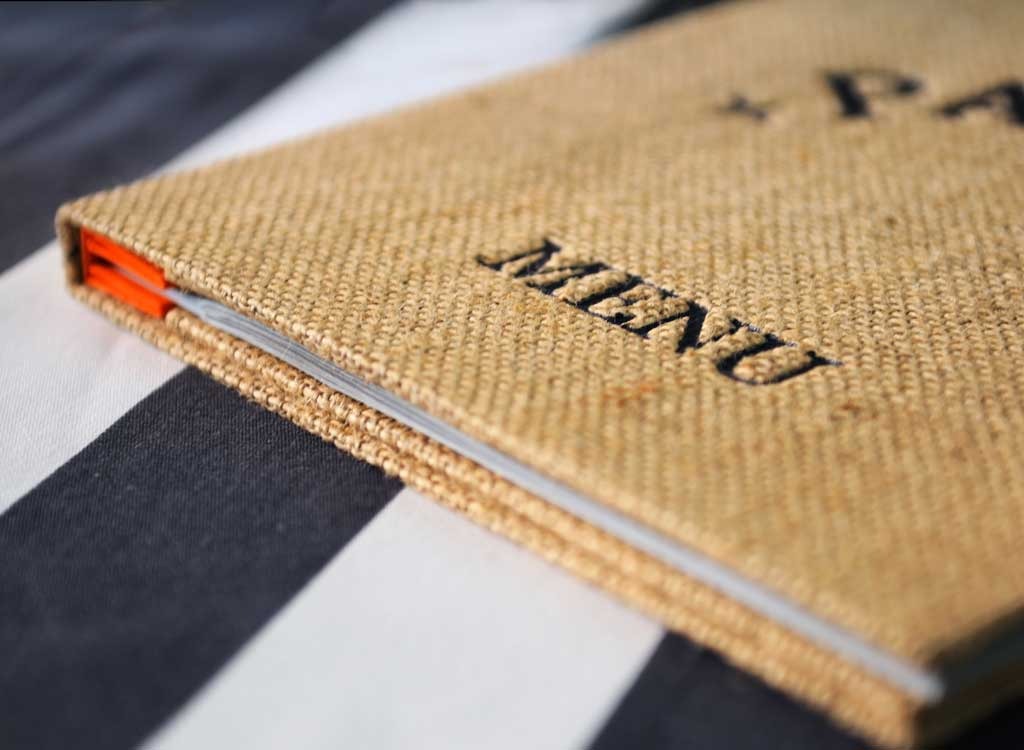 "My pet peeve is when customers come into the restaurant for our particular style of Mediterranean cuisine, completely change the dish around, and then end up not liking the dish we created for them. It happens more often than you would think!" —Chef Bill Rosenberg of NoMa Social in New Rochelle, NY