15 Best Healthy Cooking Tips from Culinary School
Consider this your Cliffs Notes to becoming a master of healthy cooking!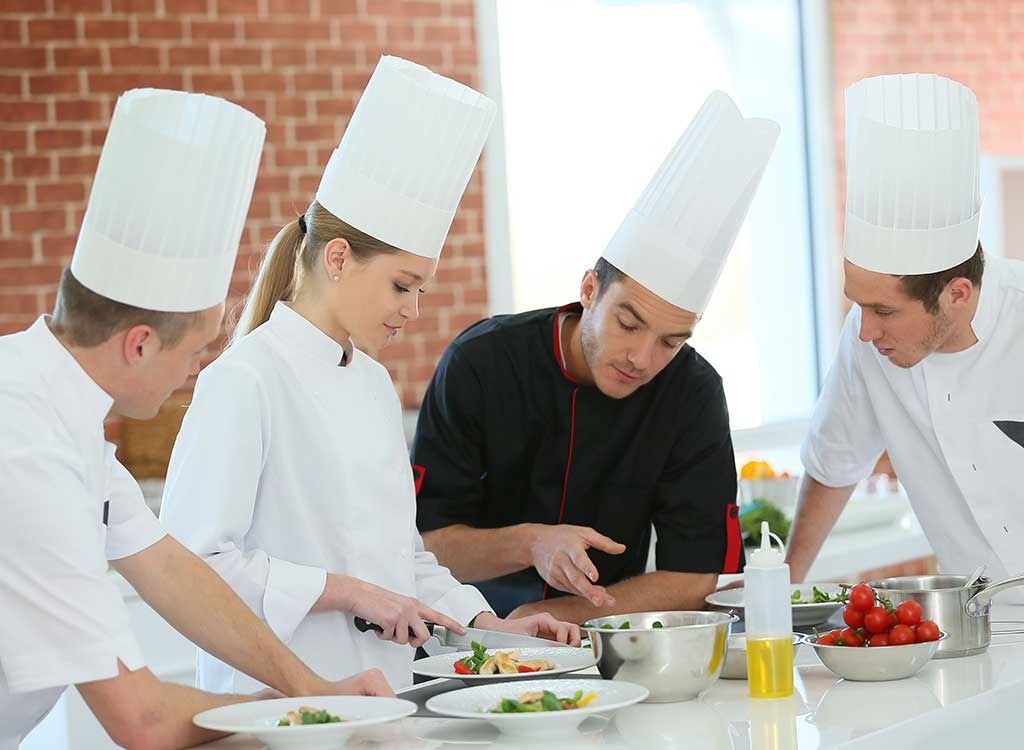 For many people, there's something about the prospect of going to culinary school that seems so dreamy. But for many of us, it's just not in the cards. That's why we checked in with the pros to pick their brains about the most stellar, timeless tidbits that they learned over the course of their culinary school education. And, of course, these are all tips that will make your meals healthier—because throwing in a stick of butter is neither waistline-friendly nor that imprchidessive. So, read on for their top tips, and get chopping tonight! And while we have you in the cooking zone, now's probably a good time to incorporate these 25 Ways to Organize Your Kitchen for Weight Loss Success!
Use Fruits and Veggies in Place of Oil when Baking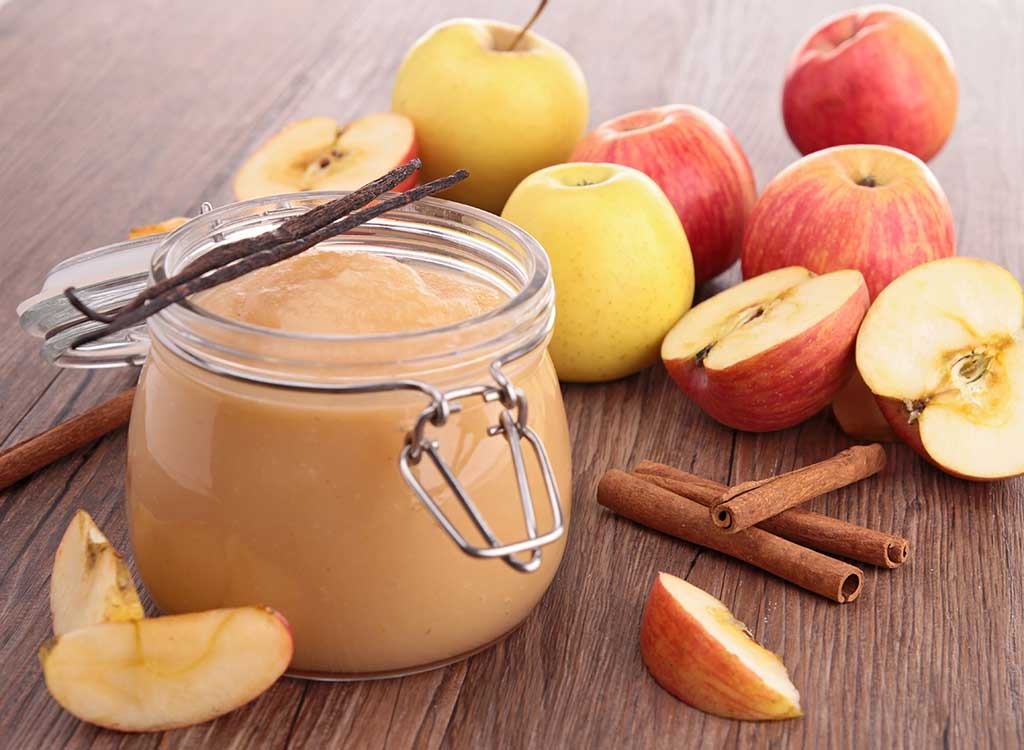 "The number one tip we learned in culinary school was to use fruits and vegetables in recipes as an oil substitute," says Chef Matt Sramek of THE LOT La Jolla and The LOT Liberty Station. "For example, substitute one cup of applesauce for one cup of oil when baking, or use one large avocado and a half cup of Greek yogurt for one cup of oil in brownies. Fruits and vegetables help keep cakes and healthy brownies moist."
Opt for Higher Quality Meat
"When it comes to cooking with red meat, always use 100% grass-fed beef," says Chris Bailey, CEO of humanely raised meat company, Vermont Smoke & Cure. "The fats contain a better balance of healthy fats than grain-fed beef."
Ditto for All Your Animal Products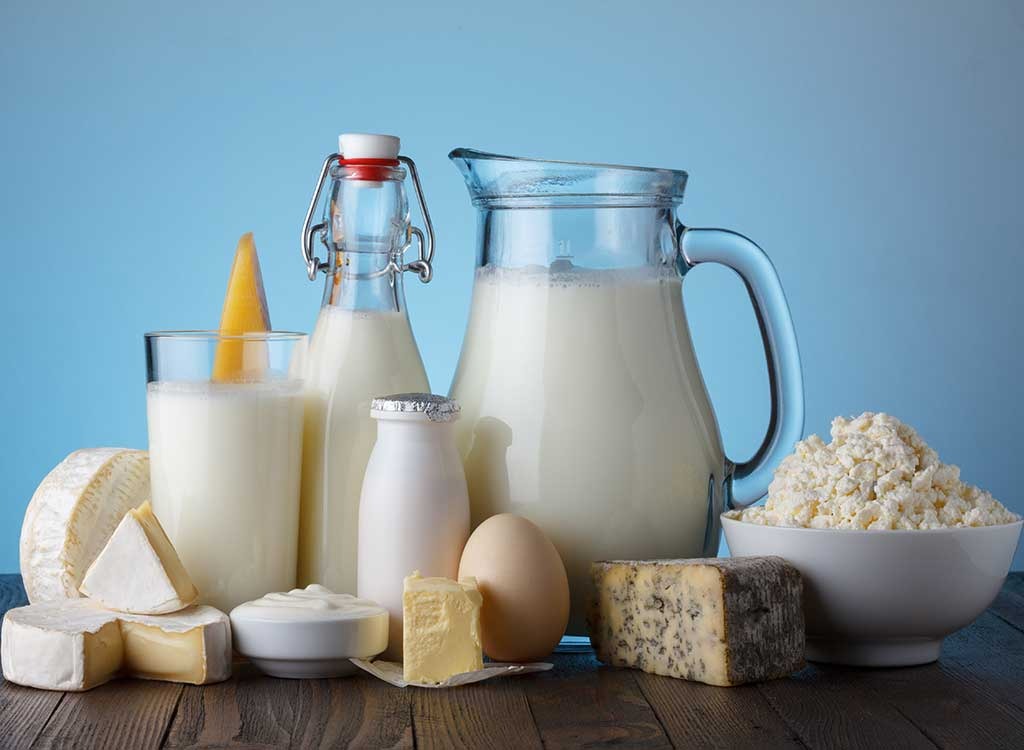 "Moderation and knowledge are power," says Corporate Executive Chef Brian Redzikowski of Kettner Exchange. "It's fine to eat butter, eggs, and bacon. But find the nitrate-free bacon. Use organic whole eggs, grass-fed butter, know where your meat comes from and where your cream comes from." Words to remember: "If you seek out the best products, your body will thank you." For more insights, don't miss our guide on How to Prepare Food to Get the Most Nutrition.
Cook with Local Fresh Foods That Are in Season as Much as Possible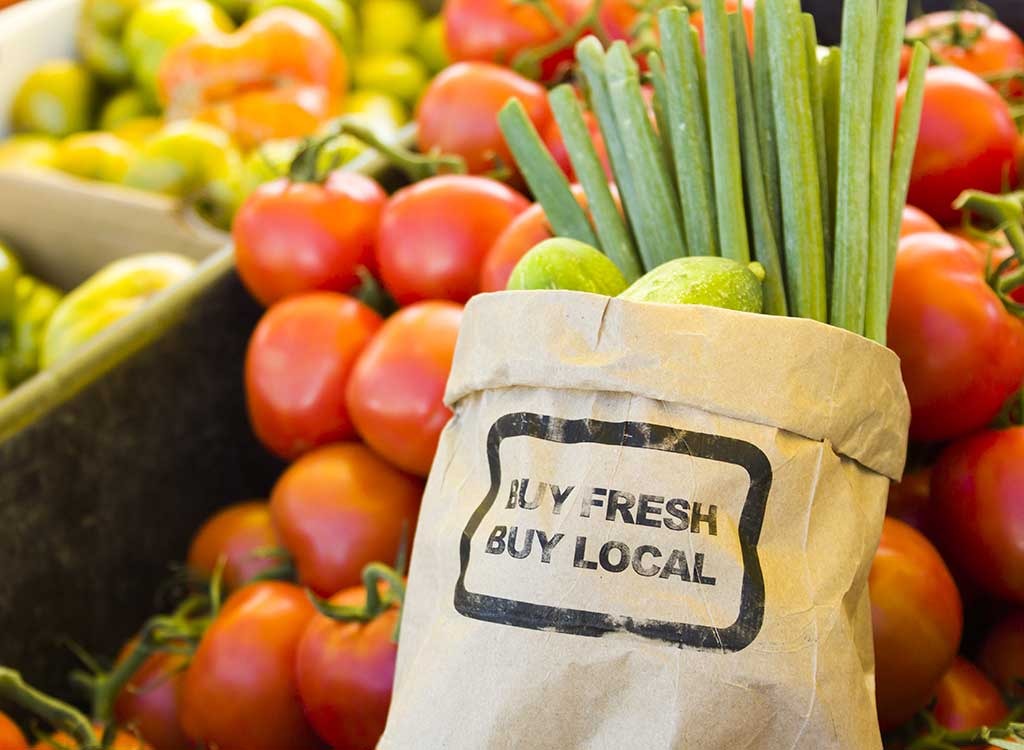 Chef Peter Davis of Henrietta's Table at The Charles Hotel in Cambridge learned one simple tip in culinary school that he has kept with him since graduation: "Cook fresh and cook local," he says. "When you cook with healthy, happy, locally-sourced meats and seafood, you'll always end up with a more nutritious and delicious dish."
Use Bean Flour for Cream-based Soups
Most chefs rely on heavy cream, a mixture of flour and butter, or oil (dubbed a "roux") to thicken up those rich and velvety soups you crave. Chef Executive Andre Alto of Don Chido revealed the clever move that he picked up from years of working in kitchens: "If you're ever thickening a soup, never use a roux. Instead, try a bean flour. It's full of protein and perfect for restricted dieters." Okay, so he didn't learn it in culinary school, but we were willing to make the exception! Speaking of soups, don't miss out on these 20 Best-Ever Fat-Burning Soups!
Stop Using Mayo All the Time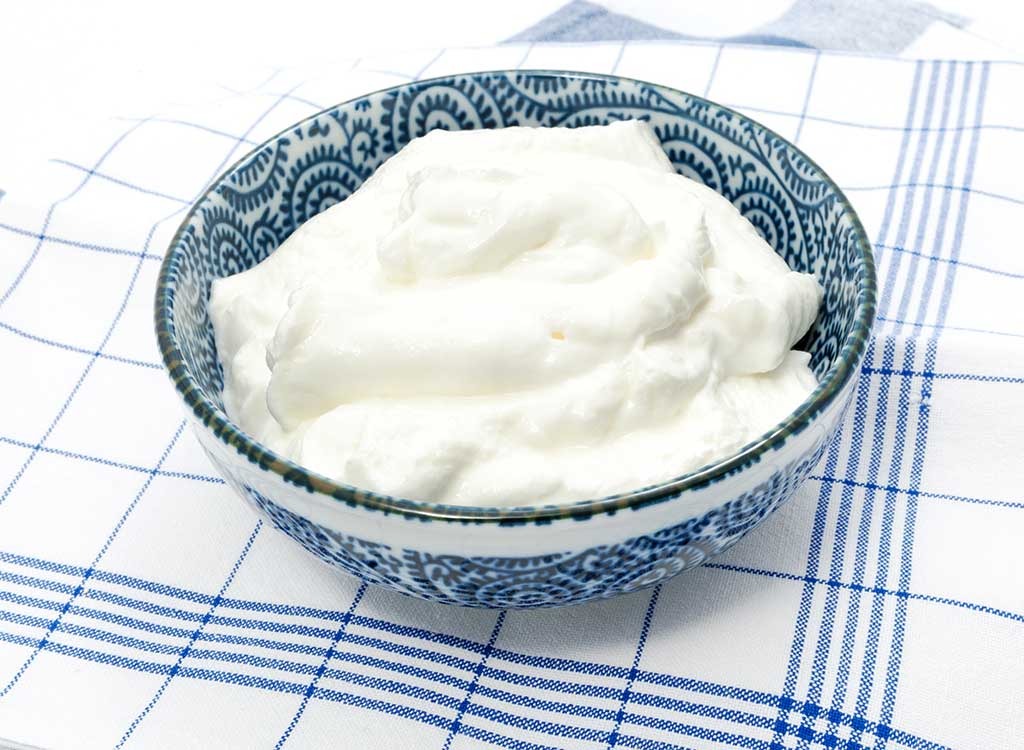 "Instead of mayonnaise, substitute in non-fat Greek yogurt when making chicken or egg salads," offers George Fistrovich, Executive Chef, The Ritz-Carlton Resorts of Naples. "Greek yogurt has the consistency of mayonnaise but is lower calories higher in protein." That reminds us: Ever hear of Greek yogurt alfredo sauce? Hello, deliciousness.
Make Rice Out of Cauliflower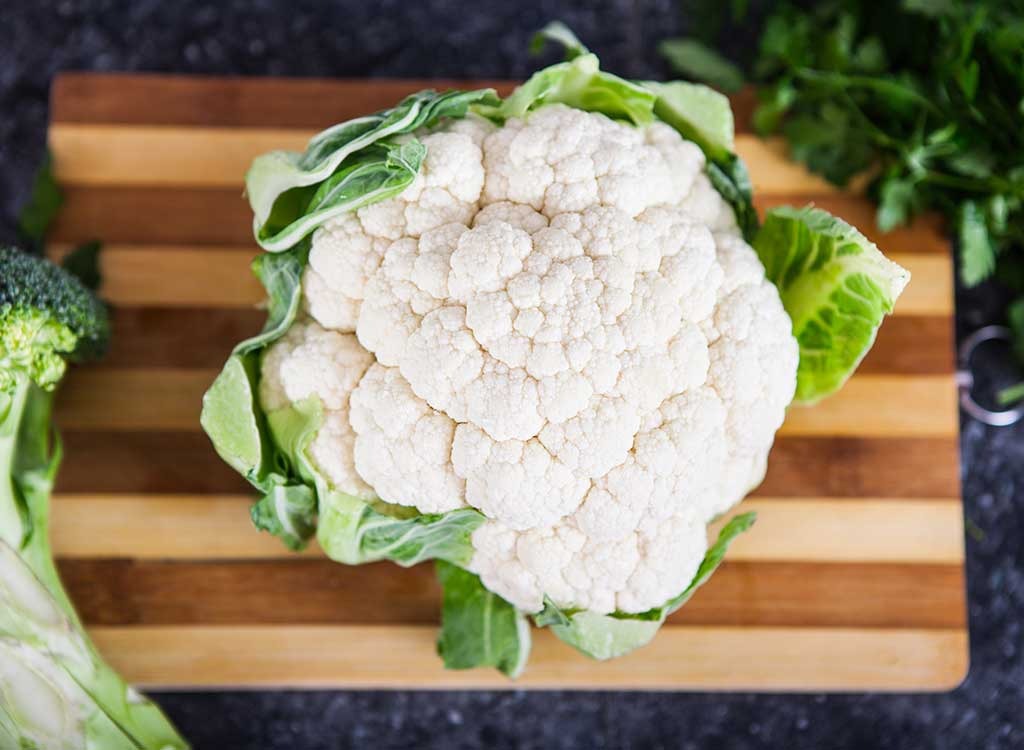 "Substitute cauliflower for rice by finely chopping cauliflower florets in a food processor," suggests Fistrovich. "Heat a large skillet with olive oil, add the chopped cauliflower, add herbs to season, and cook until slightly brown. This is a delicious yet simple way to infuse more vegetables into your diet." Love it? Then you'll adore these 17 Genius Ideas for Cooking with Cauliflower, too.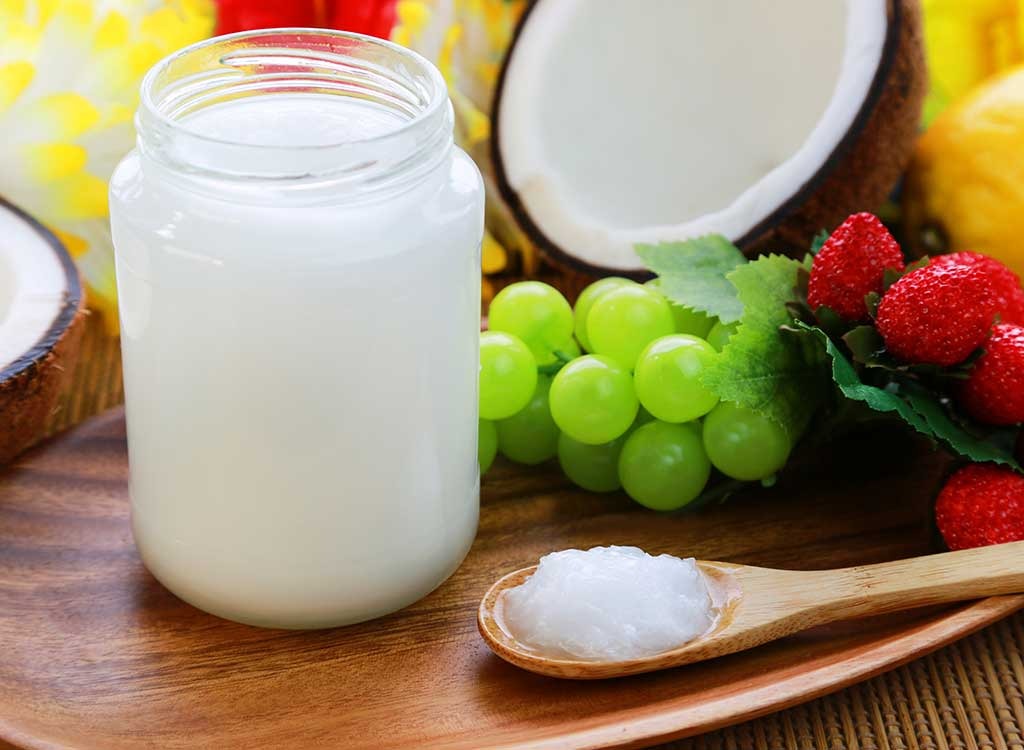 "When sautéing or searing, use coconut oil," says Sramek. It curbs appetite, elevates good cholesterol, and much, much more. "The coconut oil also stands up well to high heat," adds Sramek.
VIDEO: Why Everyone is Obsessed with Coconut Oil
Swap an Acid Like Vinegar or Lemon Juice for Salt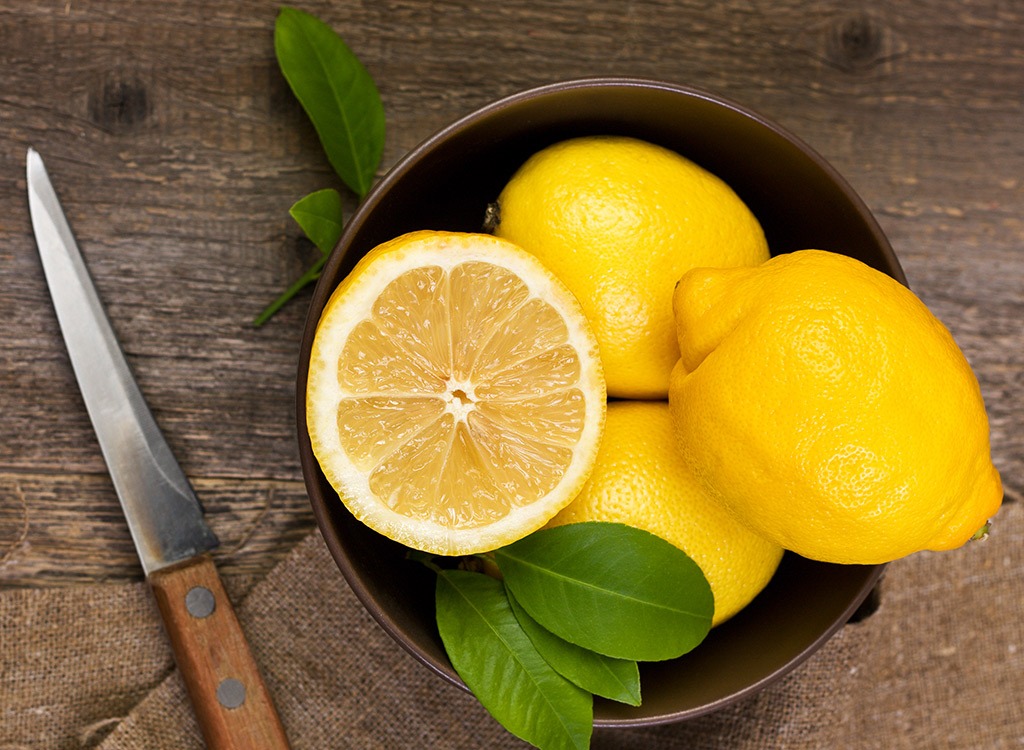 "Use vinegar or lemon juice in place of salt," offers Block 16 Hospitality, Corporate Executive Chef Anthony Meidenbauer. "Acid acts as a flavor enhancer just like salt. So, replacing half or more of a recipe's salt with a vinegar like champagne vinegar or a squeeze of fresh lemon juice can help brighten a dish without the sodium." So smart!6254a4d1642c605c54bf1cab17d50f1e
Use Herbs in Lieu of Butter for Flavor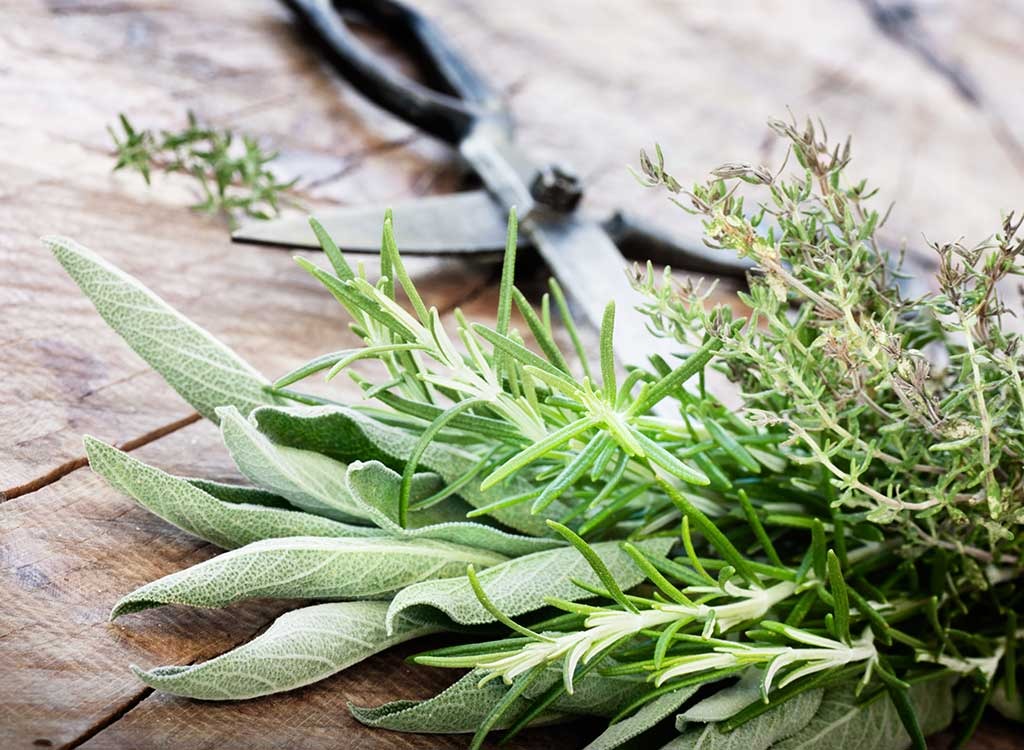 "One key to healthy cooking is to use herbs to enhance taste instead of fats [like lard, creamy, or canola oil] and butter," says Meidenbauer. "Fresh herbs are always a great addition to a dish, but holding back on cream or butter and adding herbs can help give a great taste without all the calories." For more slimming ideas, check out these 36 Ways to Cut 50 Calories or More.
Then Pop 'em in the Freezer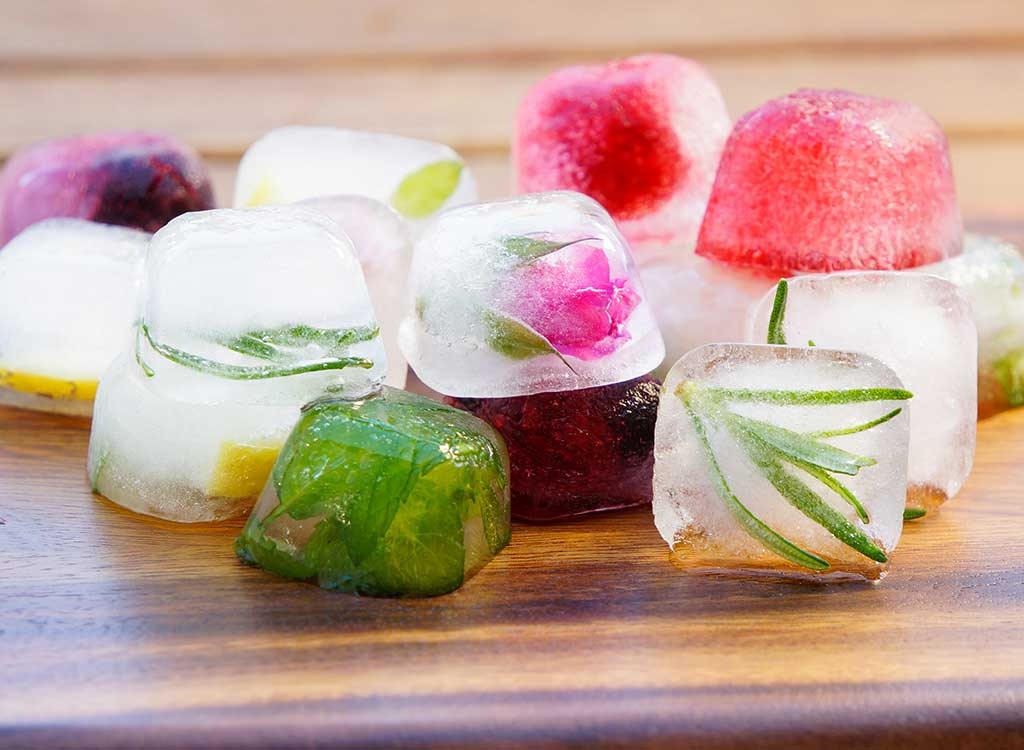 Well, in ice cube trays in the freezer, that is. Fill ice cube trays with water or a tablespoon of extra virgin olive oil, and you'll then have them on hand for whenever you need herbs to add flavor to a salad, blend into a pesto, or spruce up a smoothie. For 100+ creamy, delicious weight-loss recipes, click here for Zero Belly Smoothies!
Swap Out Refined Sugar for Other Sweeteners
"I love sweets, but refined sugar is not the best for you," says Executive Chef Marcel Childress of Rustic Root. "Try pure honey, real maple syrup, date sugar, or brown rice syrup in sweet recipes and dishes. You still get the desired sweetness but without the use of refined sugar." Here are 20 easy dessert recipes to test out that won't destroy the calorie bank.
Skip the Fruit Juice in Smoothies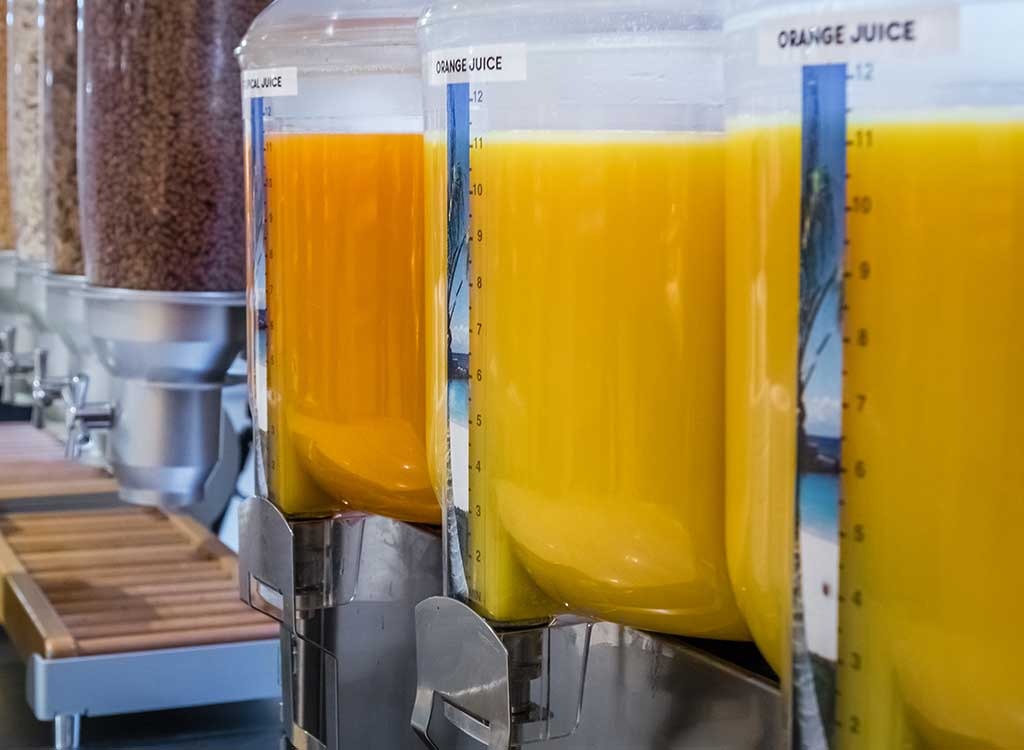 "Always use whole fruit and never fruit juice when making smoothies. This cuts down on unwanted sugars," says Fistrovich. And always scan fruit juice labels before you buy since many carry added sweeteners and other ingredients you may not want to ingest with your morning protein power shake.
And Try This Weird but Brilliant Tip!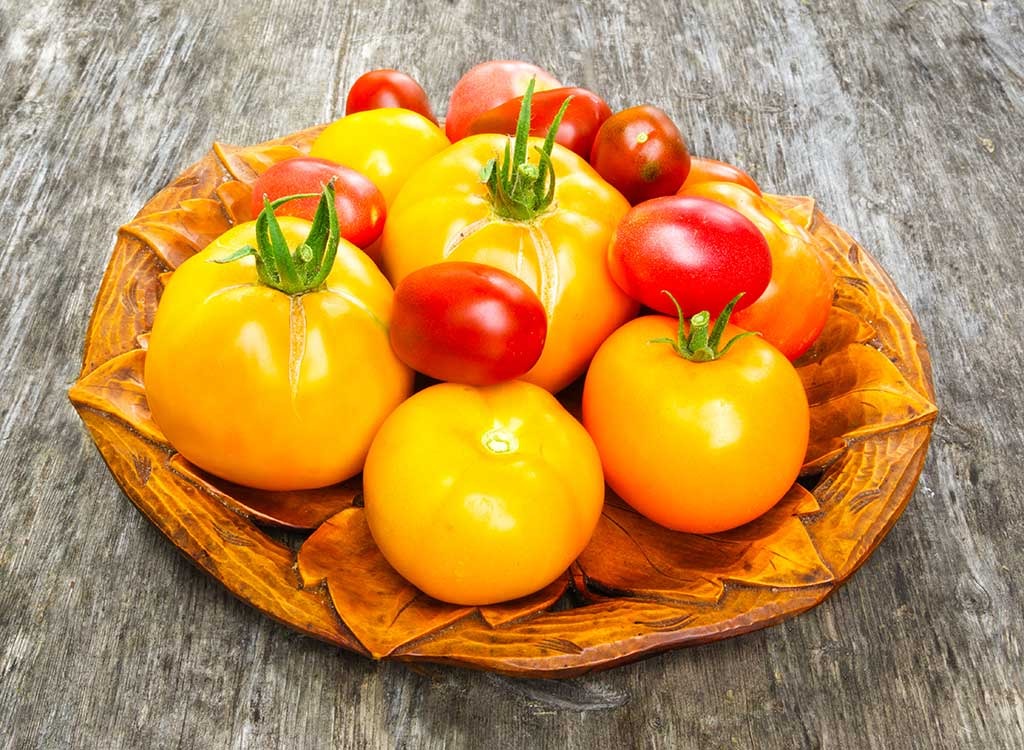 This tip might blow your mind! "Adding yellow tomatoes instead of water will help improve consistency, and the acid from the tomatoes will balance the sweetness from the fruit," shares Fistrovich. Your kids or hubs will never know the difference and you'll be adding in some extra nutrients.
Always Spruce Up Entrees with Veggies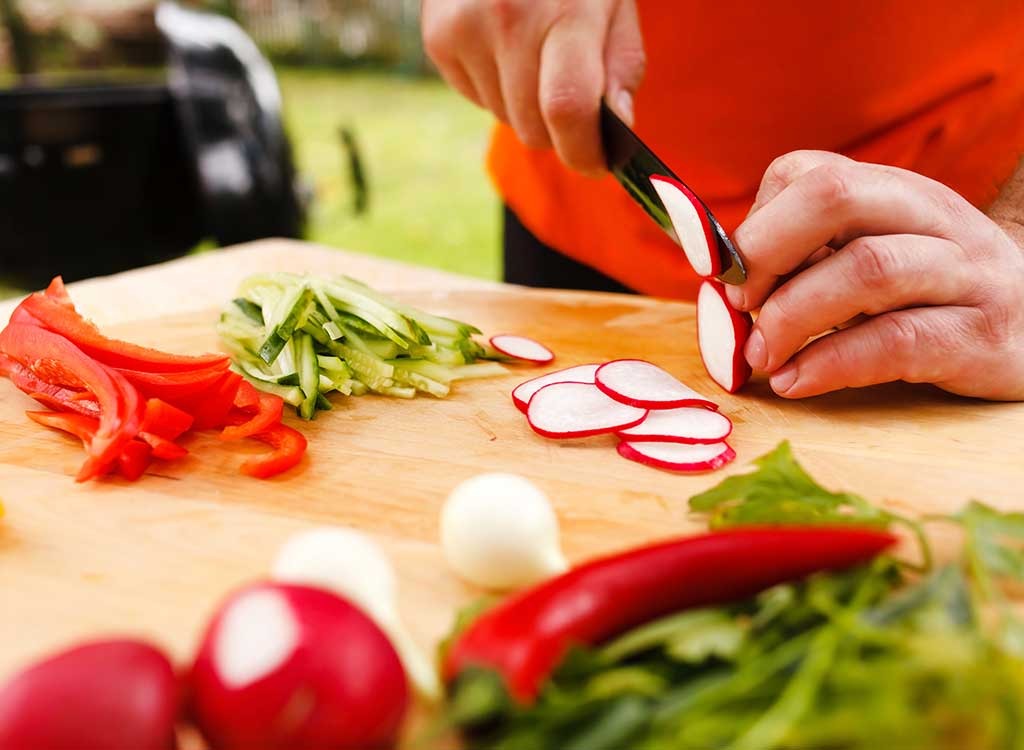 Here's a motto we can live by: "Add more veggies to pizza and pasta," says Fistrovich. It's an easy way to slip more nutrition into meals and adds a tasty flavor boost. "This low-calorie topper will nourish your body with natural vitamins while allowing you to eat the foods you crave. This is the trick is to keeping it light with things like pasta." And speaking of pasta and authentic culinary cuisine, you'll be fascinated by this list of 11 Italian Foods They Won't Eat in Italy!