Chick-fil-A Menu Items Nutritionists Order
Maybe it was those adorable advertisements featuring cows holding "Eat Mor Chiken" signs that got you, or perhaps it was the smell of those waffle fries, but one way or another, you found yourself at Chick-fil-A with a grumbling stomach.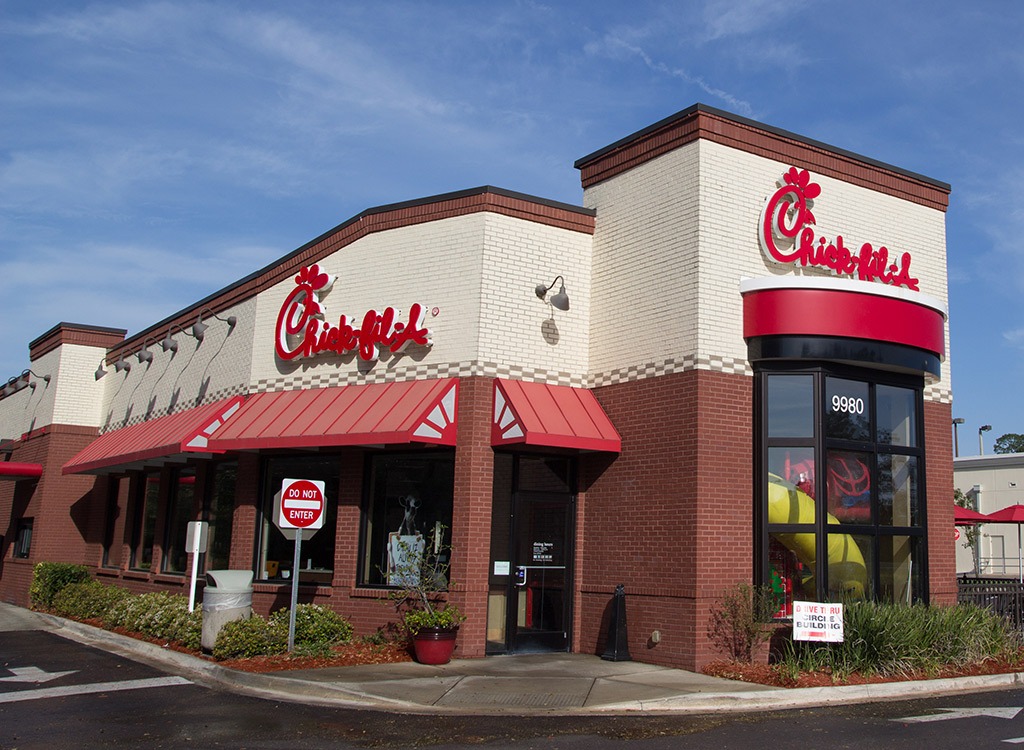 There's no need to veer entirely off course with your diet just to enjoy some well-cooked bird, though. Stick to these nutritionists' tips and tricks, and a meal at the poultry-centric fast-food joint can be as waistline-friendly as it is delicious.
Grilled Chicken Garden Salad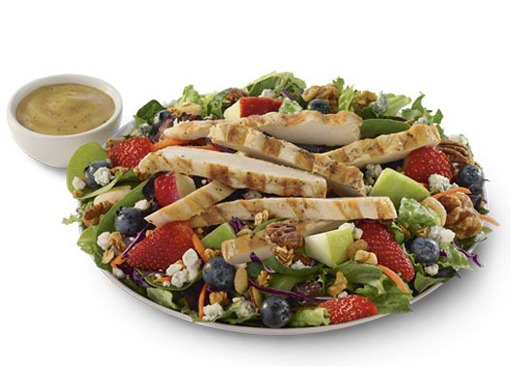 "At Chick-fil-A, I always stick to the simplest foods available and skip the fried options–yes, that includes the chicken and the fries–as well as creamy sides like coleslaw and potato salad. I'll either get the Grilled Chicken Sandwich without mayo (which comes with lettuce and tomato on a whole grain bun) and take off the top bun, or the simple Grilled Chicken Garden Salad. I always get the dressing on the side and only use about one to two tablespoons. Another fun item I order when I'm not really hungry but in a snack-y mood are the grilled chicken nuggets! They aren't fried, so they're a better option for your waistline, and I get to enjoy eating like a kid again–just without all the temptation and excess calories!" – Amy Shapiro MS, RD, CDN
Grilled Market Salad and Ice Cream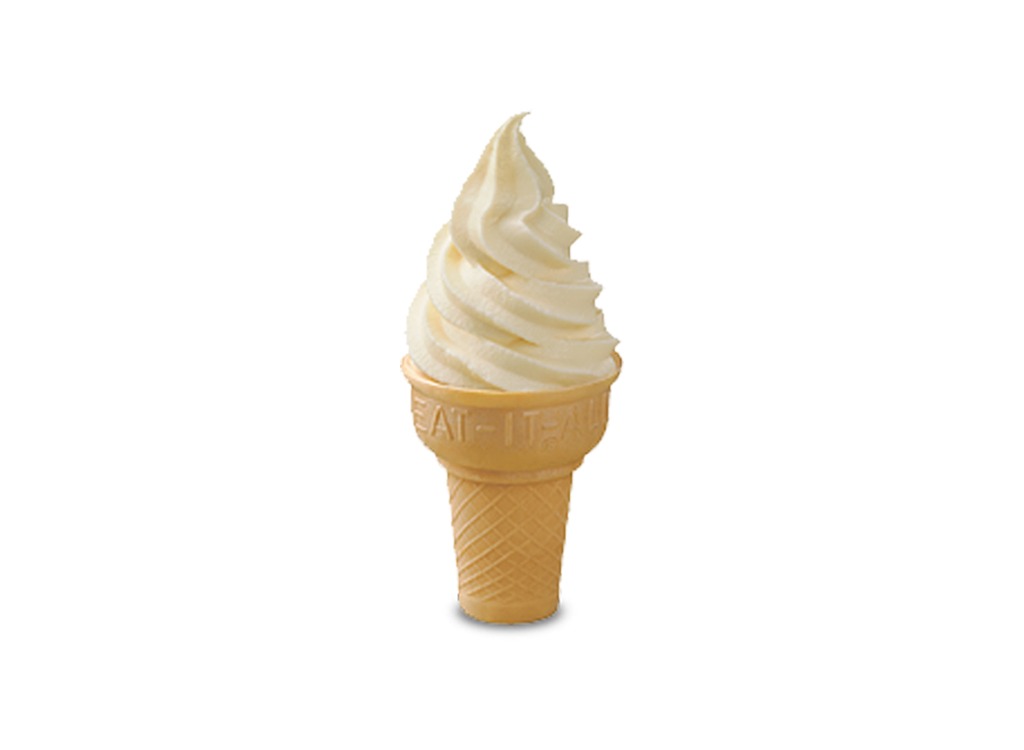 "If I were eating lunch at Chick-fil-A, I'd order the Grilled Market Salad with the fat-free honey mustard dressing (reduced-fat berry balsamic or light Italian would be good choices too), a small ice cream cone and unsweetened tea. If you're in the mood for the classic Chick-fil-A chicken, another great alternative would be to go for the 8 piece nuggets, a side salad with a healthy salad dressing from above (the balsamic will give you the least amount of sodium), a fruit cup and unsweetened tea. Both options focus on menu items that contain the least amount of saturated fat and refined carbohydrates. These meals offer a decent amount of fiber and protein–two nutrients that help you feel full and maintain energy levels throughout the afternoon!" – Lisa Cimperman, MS, RDN, LD Spokesperson for the Academy of Nutrition and Dietetics
Waffles Fries and Fruit Salad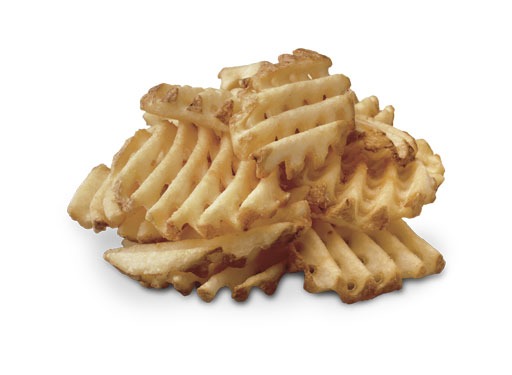 "I must admit that I don't like chicken, so I would order a small waffle fries (decadent, I know, but satisfying) and a large fruit salad. However, for those who want meat, I would suggest the Grilled Chicken Sandwich, which provides three grams of fiber and 30 grams of protein for only 320 calories. I would also suggest fruit for dessert because you can never go wrong with that." – Keri Gans, RDN, author of The Small Change Diet
Grilled Chicken Sandwich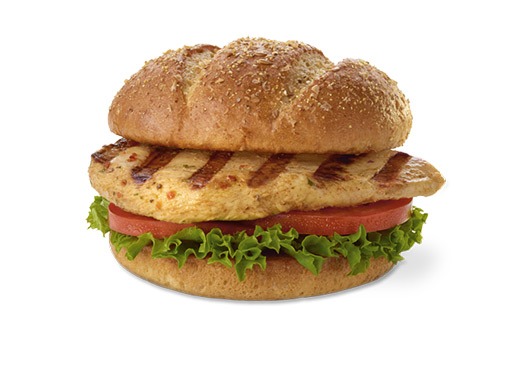 "The last time I needed a quick and delicious lunch at Chick-fil-A, I ordered a Grilled Chicken Sandwich. I felt good about it with the lettuce, tomato and multi grain bun, but I left the BBQ sauce off it to avoid all the sugar it contains. The sandwich clocks in at a respectable 320 calories, a satiating 30 grams of protein, and five grams of fat." – Christine Palumbo, MBA, RDN, FAND
"You can find healthy options even at most fast-food joints now, including Chick-fil-A. When perusing the menu for lower-calorie options, look for items that are grilled and focus on including colors on your plate from fruits or vegetables. For a classic order that won't overdo it on calories, I'd suggest the Grilled Chicken Sandwich or Grilled Nuggets. To get nutrient-dense fruits or vegetables in your meal, you can pair these items with a fruit cup, hearty bowl of chicken soup, or a side salad." – Sarah Koszyk, MA, RDN, founder of Family. Food. Fiesta.
Grilled Chicken Nuggets
6254a4d1642c605c54bf1cab17d50f1e
Another option I'd go for would be an order of the Grilled Nuggets Kids Meal, which clocks in at a modest 100 calories but manages to pack in 17 grams of protein and only 400 mg sodium. I'd also order a side salad with Light Italian dressing, a fruit cup and a milk. Altogether, this meal has a similar amount of calories as the sandwich but with a little more variety!" – Christine Palumbo, MBA, RDN, FAND
Grilled Market Salad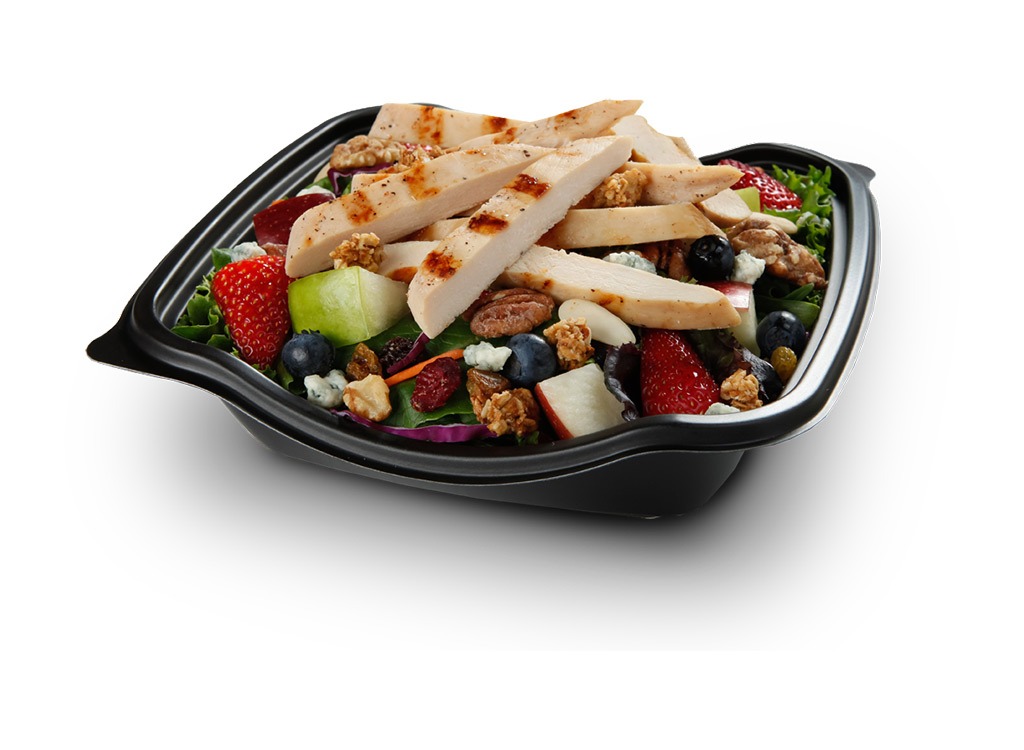 "If I were to eat at Chick-fil-A, I'd go for the very colorful Chick-Fil-A Grilled Market Salad with the Zesty Apple Cider Vinaigrette on the side. This salad features dark leafy greens, which are excellent sources of heart-protective folate and immune system-supportive vitamin A. The berries in the salad also contain disease-fighting antioxidants that help ward off chronic conditions, like cancer, heart disease and Alzheimer's disease. Each serving of salad also boasts a good amount of protein, fiber and fat that will help keep you satisfied." – Michelle Loy, MPH, RDN, CSSD
Image: Rob Wilson / Shutterstock.com